The Renault Koleos boasts heaps of space, heaps of comfort and an inimitable sense of French hospitality – well there's a new model in town and Renault NZ let me take the Intens AWD model for a spin.
Admittedly, it'd been a while since I'd been behind the wheel of a Renault Koleos (which was a Sport as I recall) but like the warming scent of croissants straight from the oven, the same familiar sentiments came flooding back, and that's a good thing.
The Koleos is a large SUV that by all accounts should offer seven-seats but Renault has opted to stick with five and make them spacious. Even for those in the rear, there's more than ample head and legroom and for those of my stature, you can really spread out.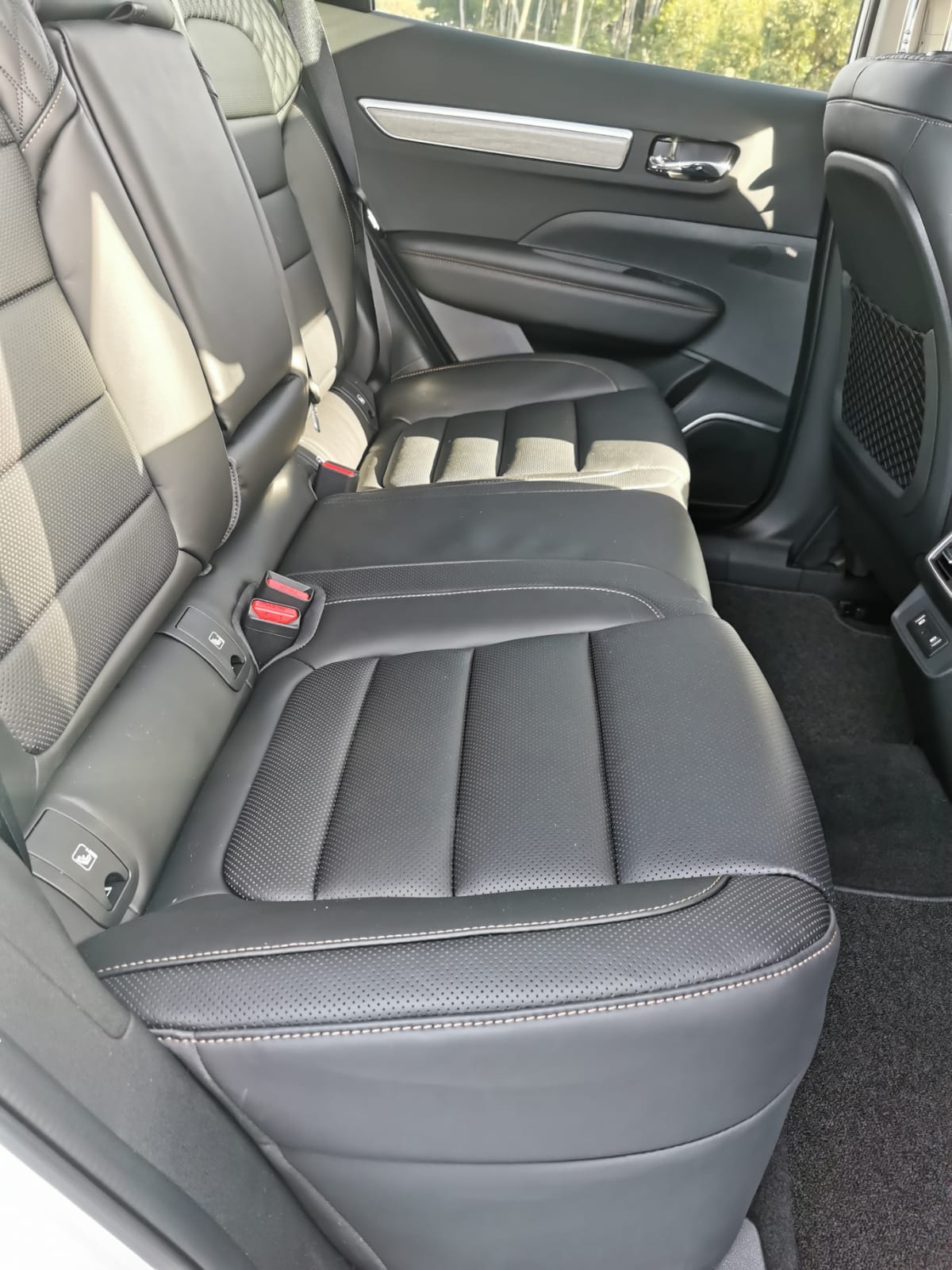 The luggage space remains huge (458L – seats up) and the seats themselves are leather clad and comfortable, however, the headrests on the front two remind me of the aforementioned croissants. The Intens comes with an electric panoramic sunroof too, with an anti pinch feature to ensure you don't trap your french stick.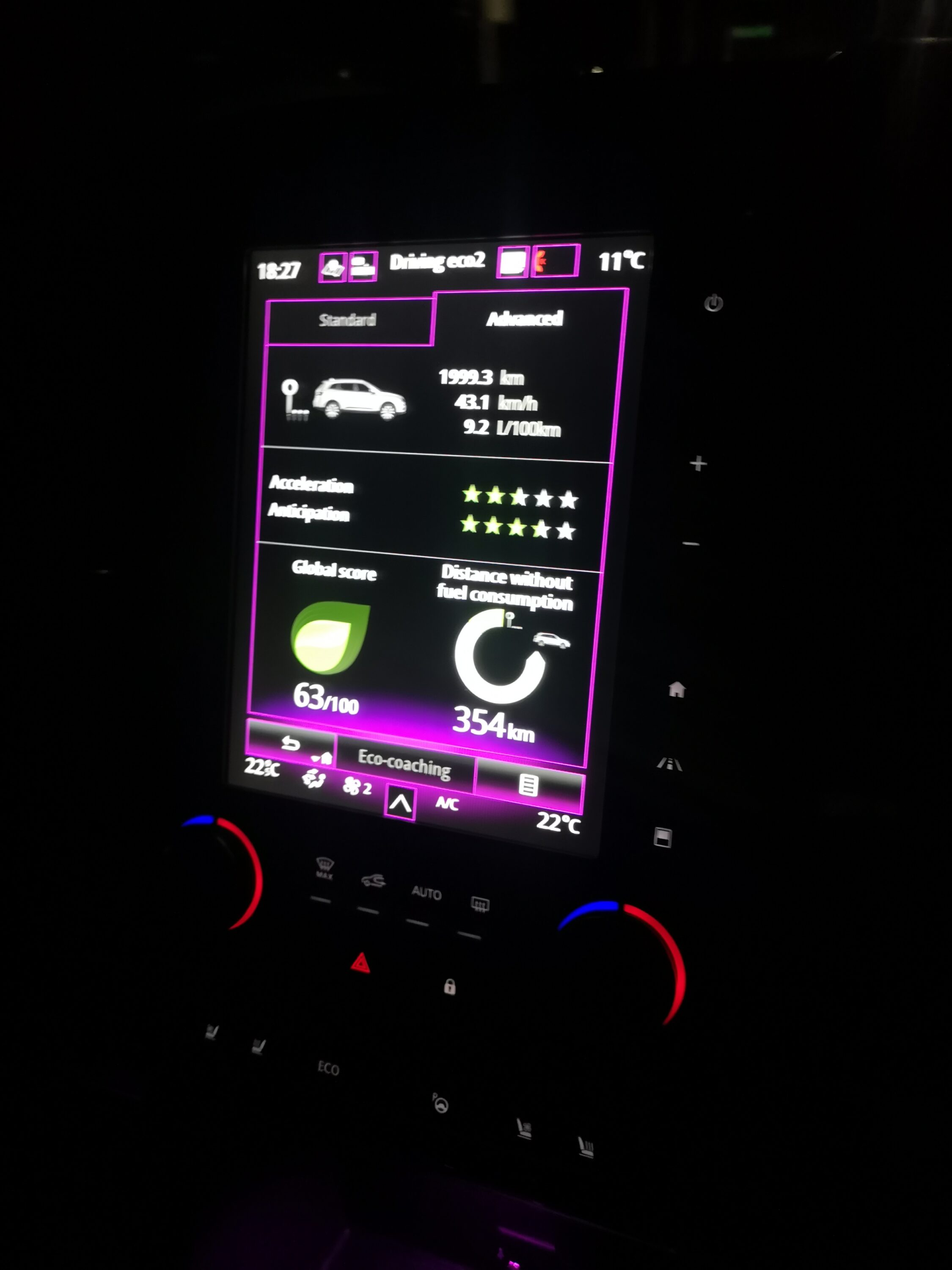 Infotainment comes via a huge (8.7-inch) portrait multimedia touch screen complete with BOSE audio. It's capacitive touch use is quick but it does take a little bit of getting used to with regards to navigating around. It does offer up a sort of 'how's your eco driving' coaching system after trips which looks great at night.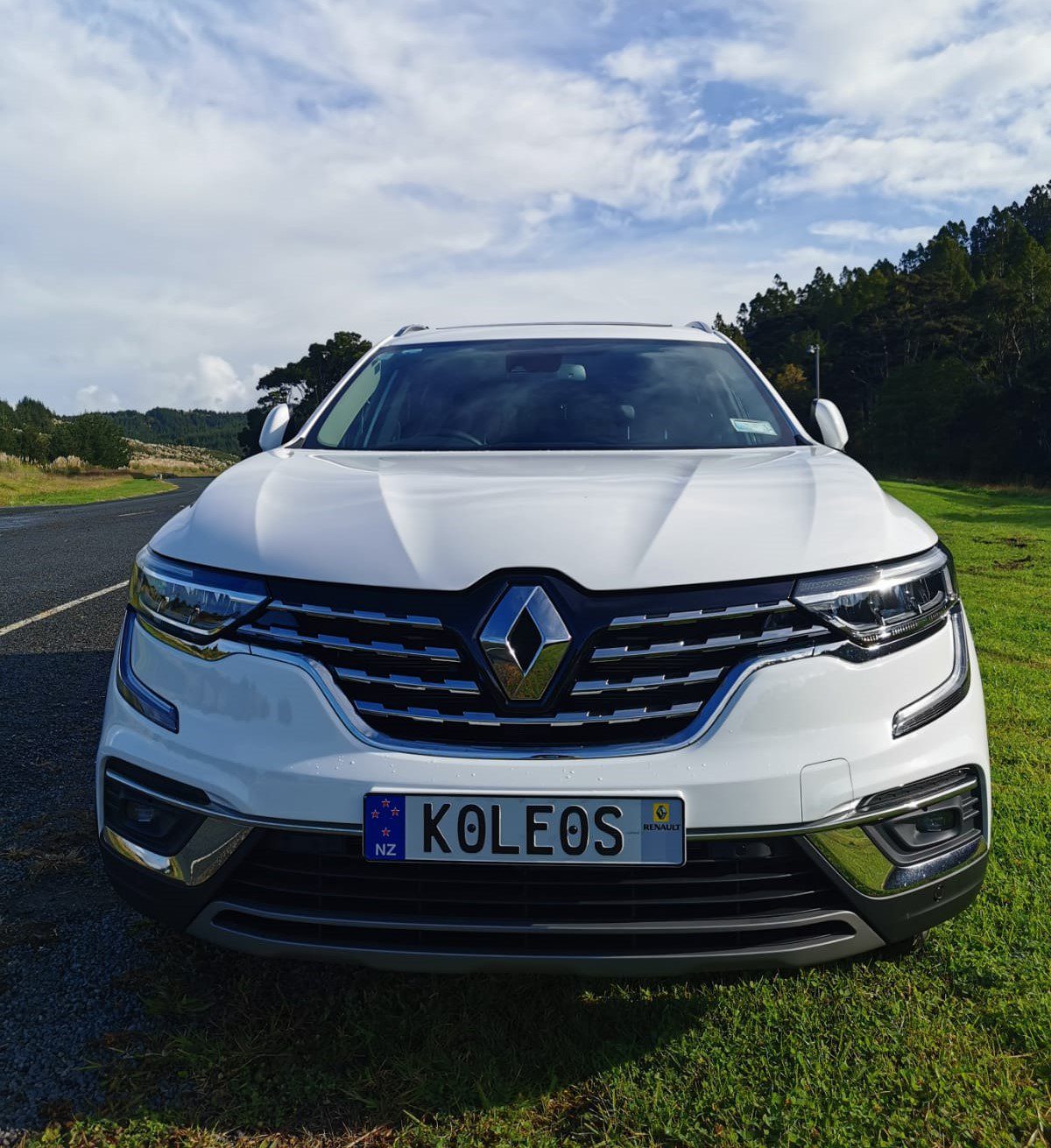 The Koleos features a fair share of driver and safety tricks including Lane Departure and Blind Spot Warning, Blind Spot Warning and 360° park assist and Easy Park Assist which will essentially park the big SUV (parallel, perpendicular or angled) for you. It can also help to exit parallel parking spots too.
Driving data (speed, RPM, fuel consumption and more) is displayed on a personalisable 7-inch colour screen in the middle of the instrument cluster and although quite busy, it is easy to read.
For this new facelift, the Renault Koleos 'intens' is showcasing a new lighting signature with front and rear lights using 100% LED technology. The LED front lights provide 25% better lighting performance than halogen technology, while reducing energy consumption by 10%. What's more, at the rear, the intens' 3D LED taillights incorporate dynamic turn indicators.
The KOLEOS offers 190 mm ground clearance (one of the highest of its category) andits short overhangs provide front/rear approach and departure angles of 18° and 25° respectively. Plus, its All Mode 4×4-i system increases off-road capabilities as well as improves roadholding to offer greater stability and safety. In Auto mode, all the sensors constantly monitor acceleration, yaw motion and the steering angle. Torque distribution between the front and rear wheels is then adjusted to provide greater grip and prevent understeer or oversteer.
Alas I didn't get to take the Koleos off road but it was rather damp in Auckland while I had it and it handled the conditions well. The 2.5L petrol engine (126kW/226Nm) is ok, not earth shatteringly quick but when combined with its X-tronic CVT automatic transmission's wide gear ratios, it offers fuel efficiency numbers of 8.3L/100km and lower CO2 emissions (around 153g/km I believe).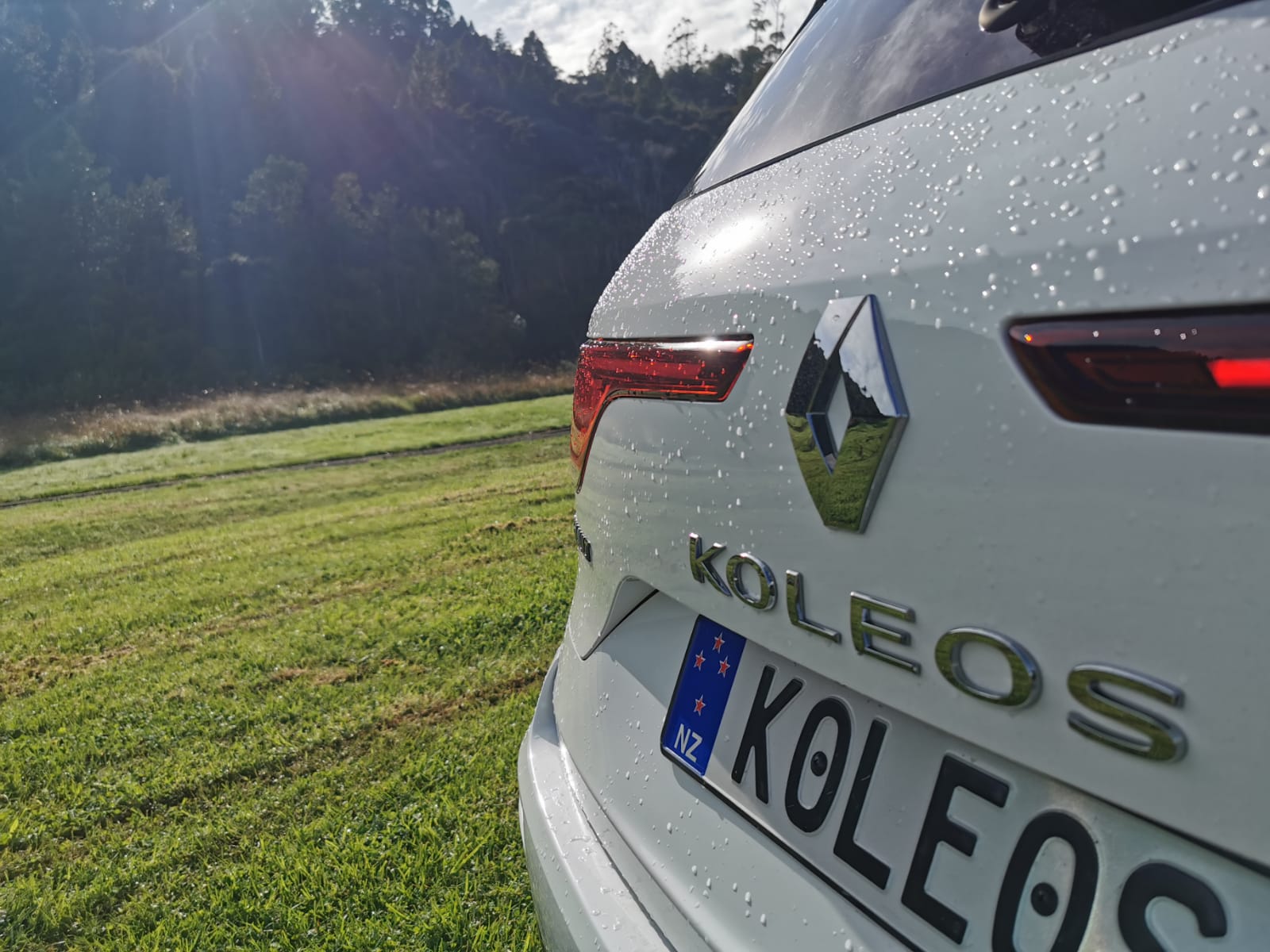 The cabin itself is quiet and the ride is smooth, although I did feel that visibility around the A-Pillar was a little compromised.
The new Renault Koleos is a good all rounder and for those with teenage kids, spacious enough for the whole family. It's quirky in places, particularly in the tech but isn't that what you'd expect with a vehicle that's oh so French.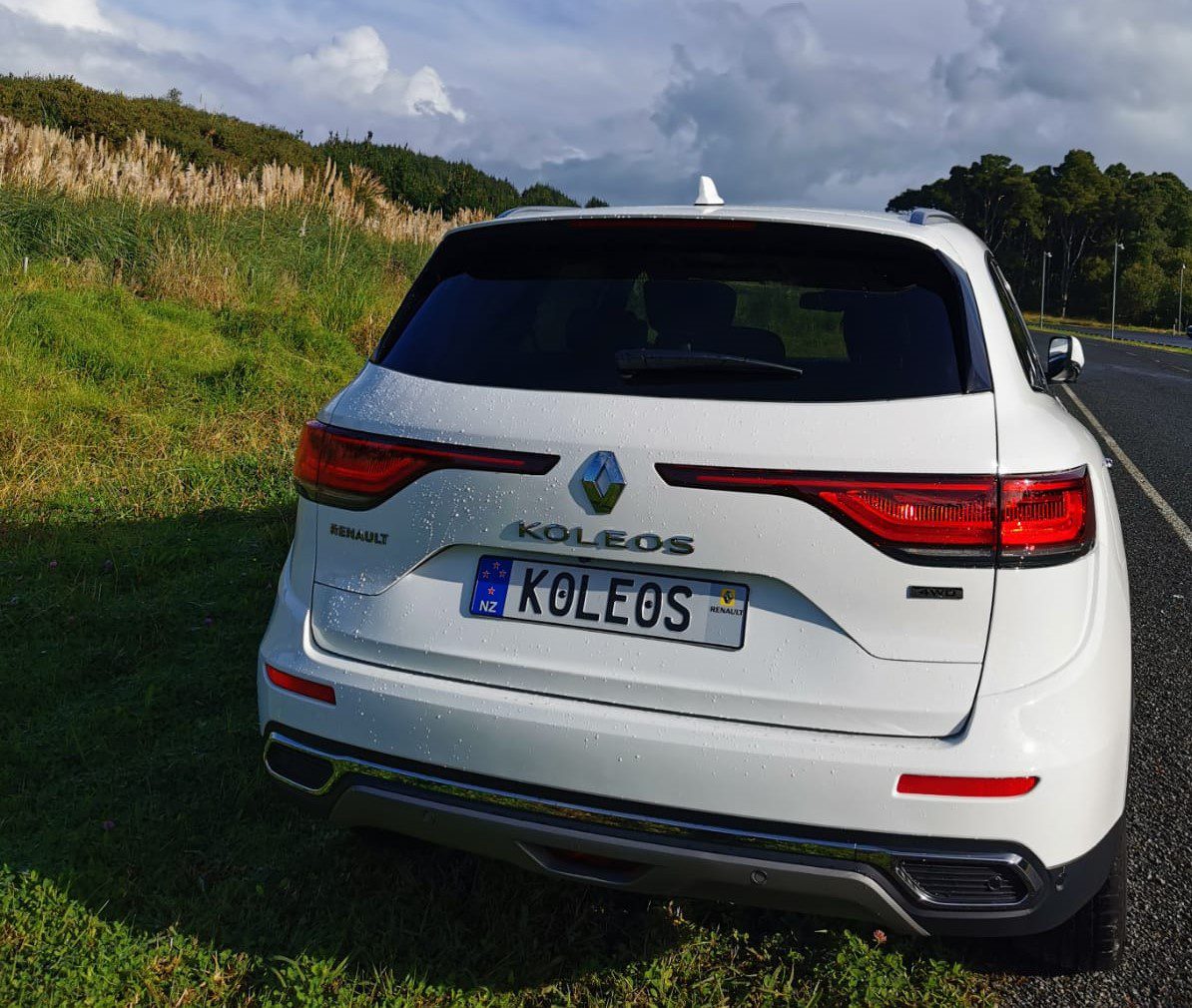 The 2021 Renault Koleos is available now in Renault dealerships nationwide, starting from $40,990+ ORC, with an outstanding 3-year unlimited warranty with 30,000 / 12 month service intervals.