50 years, 4 generations, 1 million lines of code, 30,000 conversations, hundreds of patents, 7 million hours for blood, sweat and tears and 1 million kms of testing all coming together in the most desirable, most technologically advanced and most capable Range Rover yet.
Despite the actual live venue being a star studded affair at the Royal Opera House in London, for NZ, In true 'new norm' fashion, the launch of the new fifth generation Range Rover took place virtually. The relevance of the iconic Opera House was an extension of when the first Range Rover was displayed at the Louvre as a piece of art and the iconess speaks for itself – this is a Range Rover, JLR's flagship.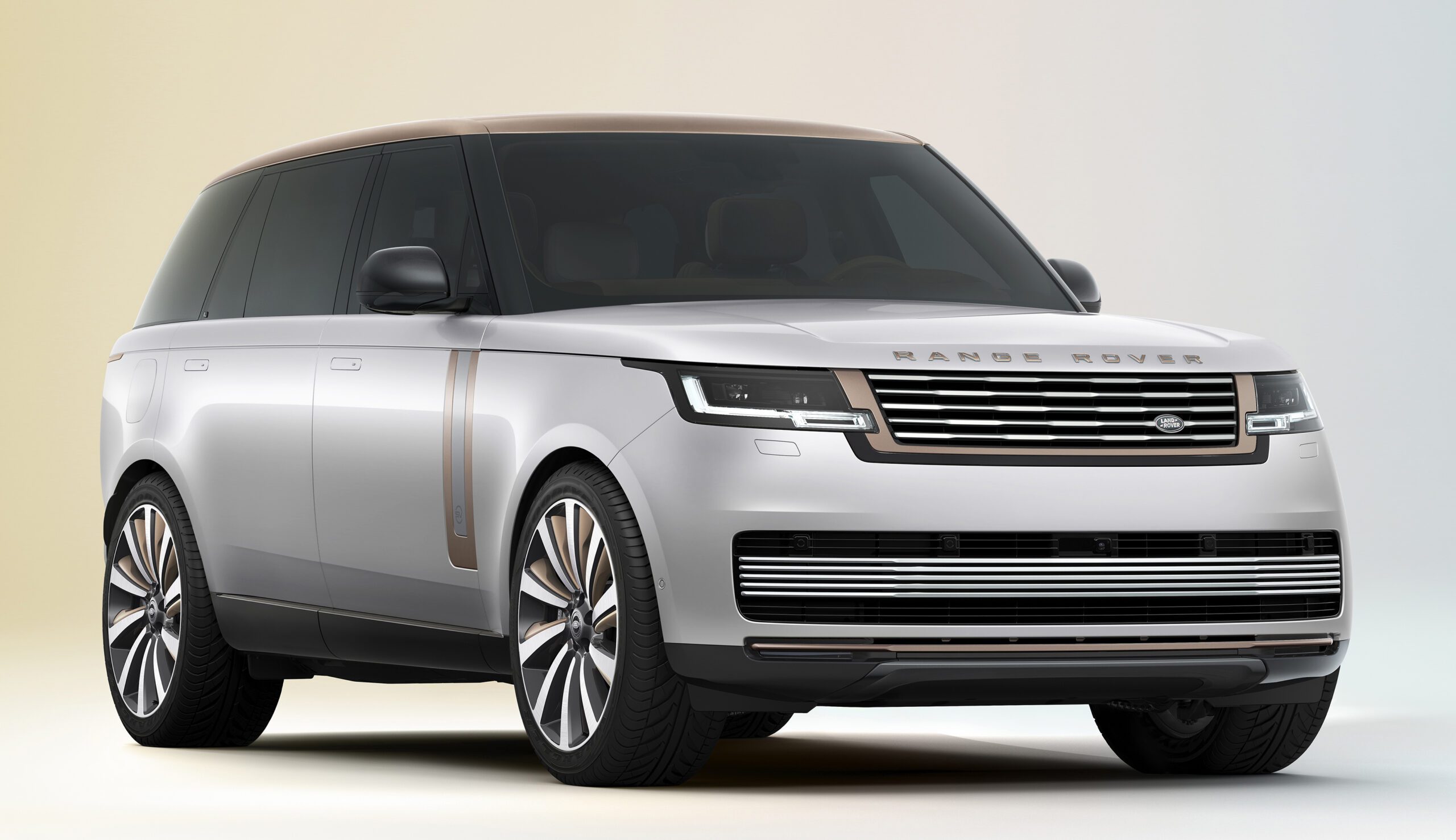 The unveiling was hosted by Jaguar Land Rover's Chief Executive Officer Mr Thierry Bolloré and he (rightfully) seemed very excited.
The new Range Rover is the first nameplate to sit on their new MLA-Flex body architecture which opens up standard and Long Wheelbase options (so luxurious four, five or seven-seat arrangements) and a range of electrified powertrains. It's lighter and firmer (50%) than before with 80% aluminium making it more rigid and reduces vibration by 25% over the last model which was already pretty darn good.
It also comes with Integrated Chassis Control with Dynamic Response Pro with Electronic Air Suspension that primes the vehicle for corners using eHorizon data, twin valve dampers that adjust themselves at a rate of 500 times a second and a 1400Nm active body roll system that keeps the SUV upright and stoic. What's more, standard across all models is All-Wheel Steering which combines superior high-speed stability with easy manoeuvrability at low speeds and a turning circle of less than 11m, that's small car territory.
Although the new Range Rover has had a lot (and I mean a lot) of time and effort spent on it, the actual outward appearance is more evolution the revolution, largely because its current fan base like what they see already – 'not broke, don't fix'. However, there have been a large amount of changes, they're just more subtle than 'in your face' differences.
In true 'less is more' tradition JLR has designed the all-new Range Rover that embraces modernity and yet is clean and reductive, showing a high level of restraint in terms of garish lines and angular shapes. The roofline slopes gently to the rear and it has a 'traditional' strong waistline and rising sill line but the panels are flush as are the door handles and the eye-catching door inserts are again integrated. The new Range Rover boasts a drag coefficient of 0.30, making this the most aerodynamically efficient luxury SUV – in the world.
But this new luxurious chariot also remains true to its roots retaining short overhangs, a clamshell bonnet and a split tailgate with the latter now coming with a 350kg weight limit, cushions and a back rest. 
The nose is now split into two elements with the upper including a new grille that draws down from the freshly designed headlights and the lower featuring a two bar design which houses all the exterior electronics (radar etc). While the rear showcases a 'chordline' that integrates the directional indicators into a light bar and has vertical tail lights.
As expected, the interior is a plethora of luxury and opulence but it also comes with environmentally aware materials with luxurious alternatives to traditional leather that include a new premium textile that combines Ultrafabrics and Kvadrat wool-blends. The cabin has been described as a place of stress free, first class travel and (depending on the spec) I can quite believe it. 
Like the outside, the cabin is modern and minimalistic with an up market bent and state of the art technology. (Model dependant) The Meridian sound system's watts go into four figures plus noise-cancelling with headrest speakers, Alexa aids app interaction and there is an emphasis on space, even in the 3rd row you get 90cm of leg room and easy access. The road noise and exterior intrusion is all but eliminated thanks to noise cancelling mics in each wheel arch and the cabin Air Purification Pro features PM2.5 filtration and nanoe TM X technology, helping to significantly reduce odours, bacteria and allergens including SARS-CoV-2 virus 3 (yes you are in your own little Covid free bubble).
There are more changes under the clamshell bonnet too, with a BMW 4.4L V8 replacing the outgoing Ford, plus you can also have a choice of petrol, diesel, PHEV and in 2024 BEV powertrains, with the PHEV offering a DC chargeable 31.8kWh battery and a WLTP range of 100kms.
Lastly, don't think that all this moderness and lavishness has made the new Range Rover soft, it still has a 'go anywhere' attitude and is happy to do so, JLR has just made the experience more enjoyable. So it still has a 900mm wading depth but now has a sonar fitted to ensure you don't go too far. It has a revised Terrain Response system so you can personalise your off road, all weather routes and should you find yourself in a dark and dingy car park, the camera's have a night mode and you can also park the Range Rover from outside on your app.
As we said earlier, the all new Range Rover is an evolution more than a revolution but it's bigger, more capable and more desirable than ever. Oh and should you wish to further personalise your new Range Rover, there are two SV options that should satisfy your every whim.
But it would appear that you have to be quick if you want one, by the close of the virtual launch, local dealers had picked up 10 orders and JLR NZ believe that they will get to nearer 50 by the end of the day (or soon thereafter) – see told you it was desirable!