The Nissan Z started out life as a 6-cylinder, 2-seater sports coupe way back in the '70s. Six generations and half a century later there's a new Z in town, and although it may have dropped its numerology, I'm happy to say that it's still a 6-cylinder, 2-seater sports coupe – and we got to test it out.
Now depending on which market you reside, you would have originally been introduced to the Nissan or Datsun, Zed or Zee, 'Z-Series' as a Nissan Fairlady Z or a Datsun 240Z. Either way, the Z was the culmination of 3 years of research and design set out to create a modern-styled, two-seater 6-cylinder coupe for the North American market and compete with the increasing demand for the muscle cars of the era – think Corvette Stingray – and compete it did, in fact the first gen Fairlady sold over 520,000 units!
With its popularity more than evident, Nissan released four new generations of this sports car over the next four decades, each with their own inevitable style or traits (more power, more luxury, turbos etc) but all sticking with the same 6-cylinder, 2-seater sports coupe blueprint. Anyway, the last 'new gen Z' was launched in 2010, well over a decade ago, and that's what makes this new 2023 model front page news.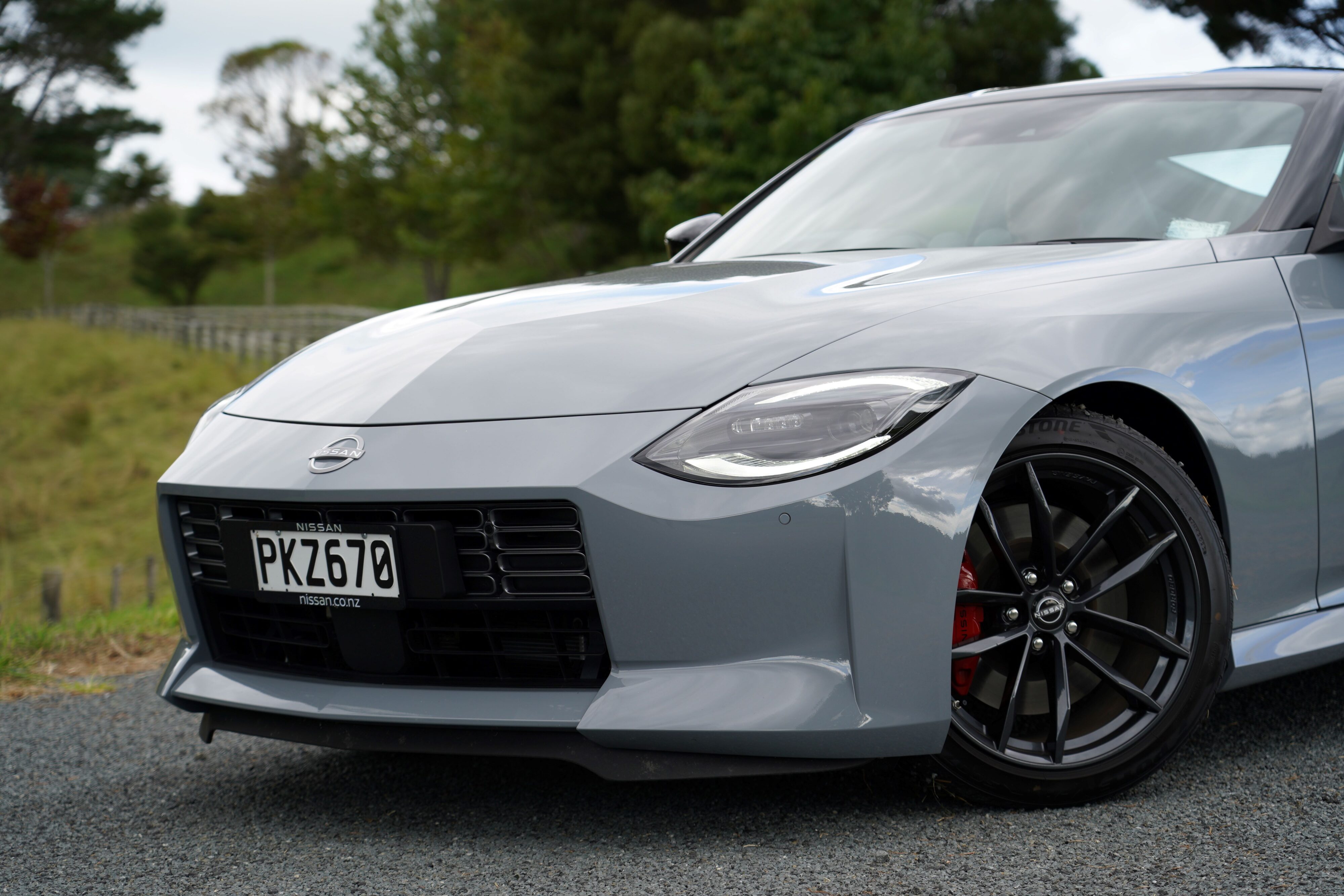 Nissan are referring to this all-new, 7th gen Z as a case of 'modern familiarity', where it 'retains its authenticity as a pure sports car while bringing in the latest modern technologies to help keep you connected to your life', but there are lots of nods to the previous gens for its huge fanbase to enjoy.
My review model came in a Boulder Gray, a more reserved matte style paintwork that (I later discovered) belied this sportscar's utter ferocity. It's sleeker than ever but keeps its long bonnet and short cabin, with LED front lights shaped to pay homage to the 240Z and rear tail lights that are inspired by the 90's 300ZX.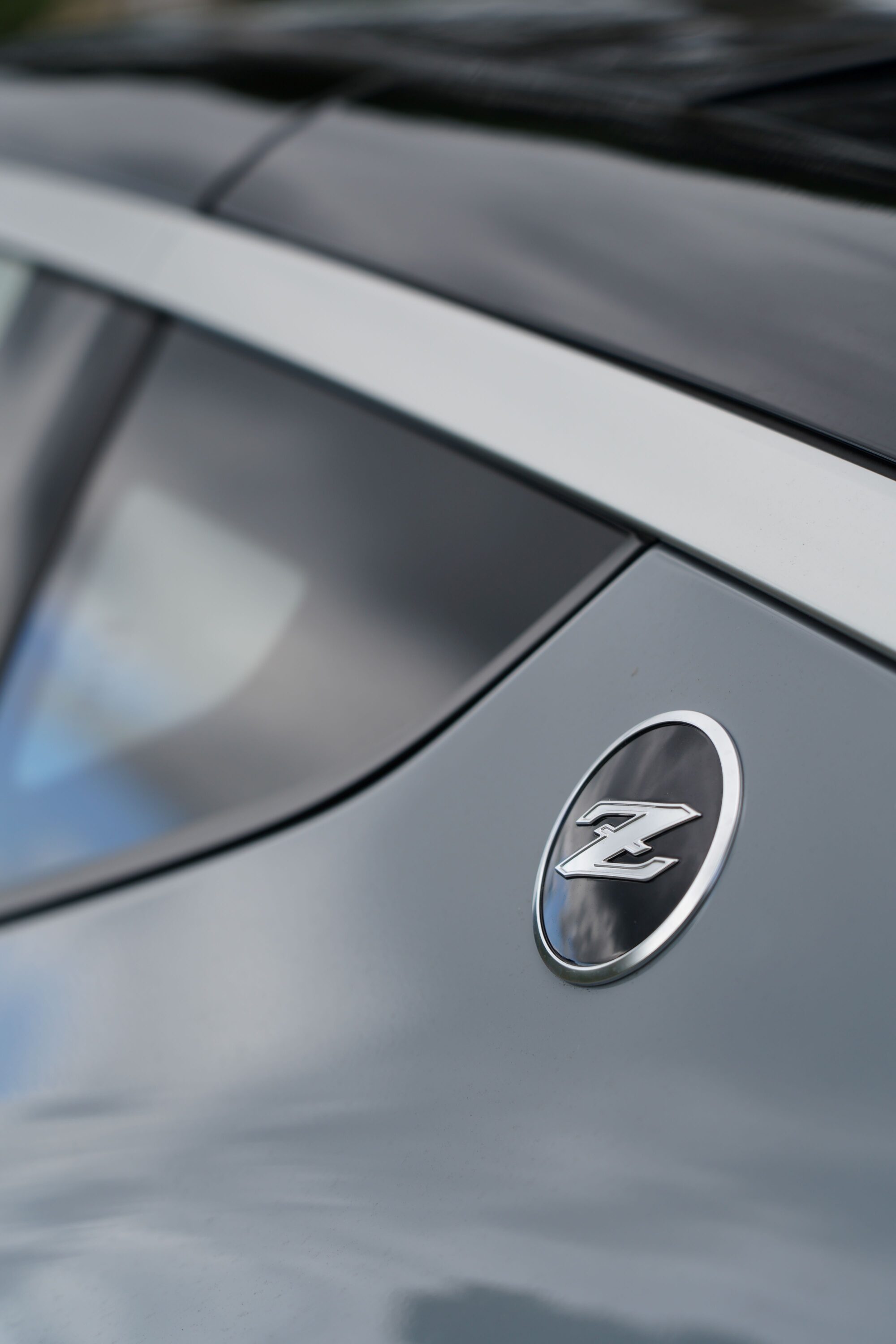 The roofline flows from the nose to the squared-off rear to create a distinctive first-generation Z profile, while the roof's silver accent emphasises the Z's lines and is inspired by the Katana, a Japanese Samurai Sword, honouring the Z's Japanese heritage and exquisite craftsmanship.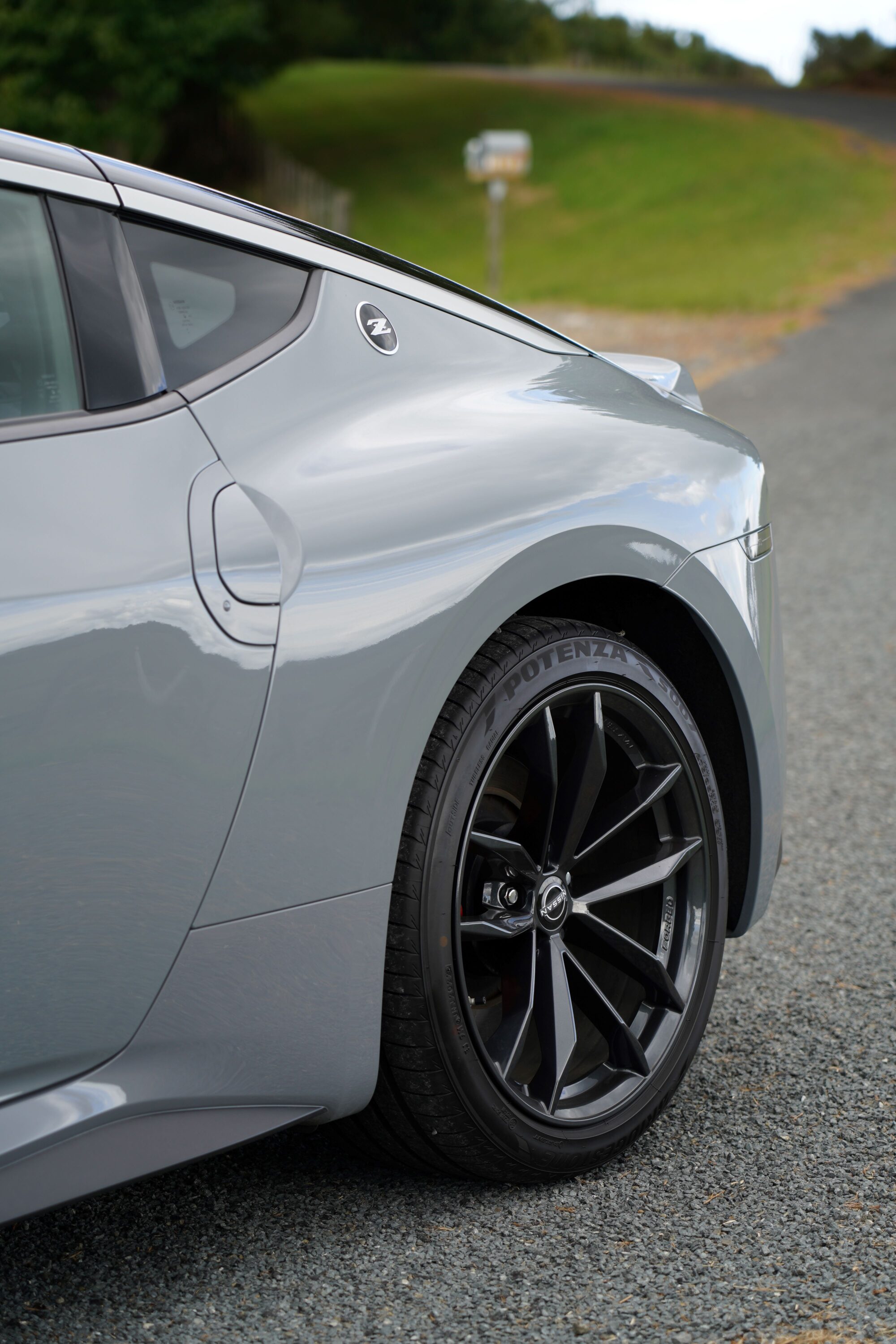 Capping off the exterior, my new Z ride sat on 19-inch dark metallic forged alloy wheels by RAYS with enough rubber to give a perfect balance between fun and grip.
Under the bonnet (and sitting back towards the cabin for extra balance) is a 3.0-litre V6, 24-valve engine with redesigned twin-turbos that create 298kW of power and 475Nm of torque. It has an aluminium-alloy block and heads to keep things light, and a water-cooled intercooler to help keep things cool.
This is mated to a new 9-speed automatic with shift-by-wire technology activated by a unique palm-shaped controller or for those that want more control, steering wheel paddles borrowed from the Nissan GT-R. This in turn sends power to the Z's new mechanical limited-slip differential that helps distribute power to the driven wheel with the best grip – although it does still let you slip the wheels if the accelerator is stamped on.
If burning rubber doesn't spin your wheels (see what I did there), the new Z has launch control, a first on any Z, that helps eliminate wheel spin and hop.
The interior is a blend of old and new with a fair amount of hard plastics. It's been designed to snuggly fit the driver and as such, those with a wider girth such as myself, find getting in and out satisfyingly difficult.
Once (finally) inside, the sports seats take inspiration from the GT-R in terms of both hold and fit. The use of suede on the seatback suppresses initial lateral shake on the body, creating more comfortable drives, as well as reducing body movement when the vehicle is aggressively cornering – for which there was plenty..Oh and the seat adjustments are on the inner side of the seats!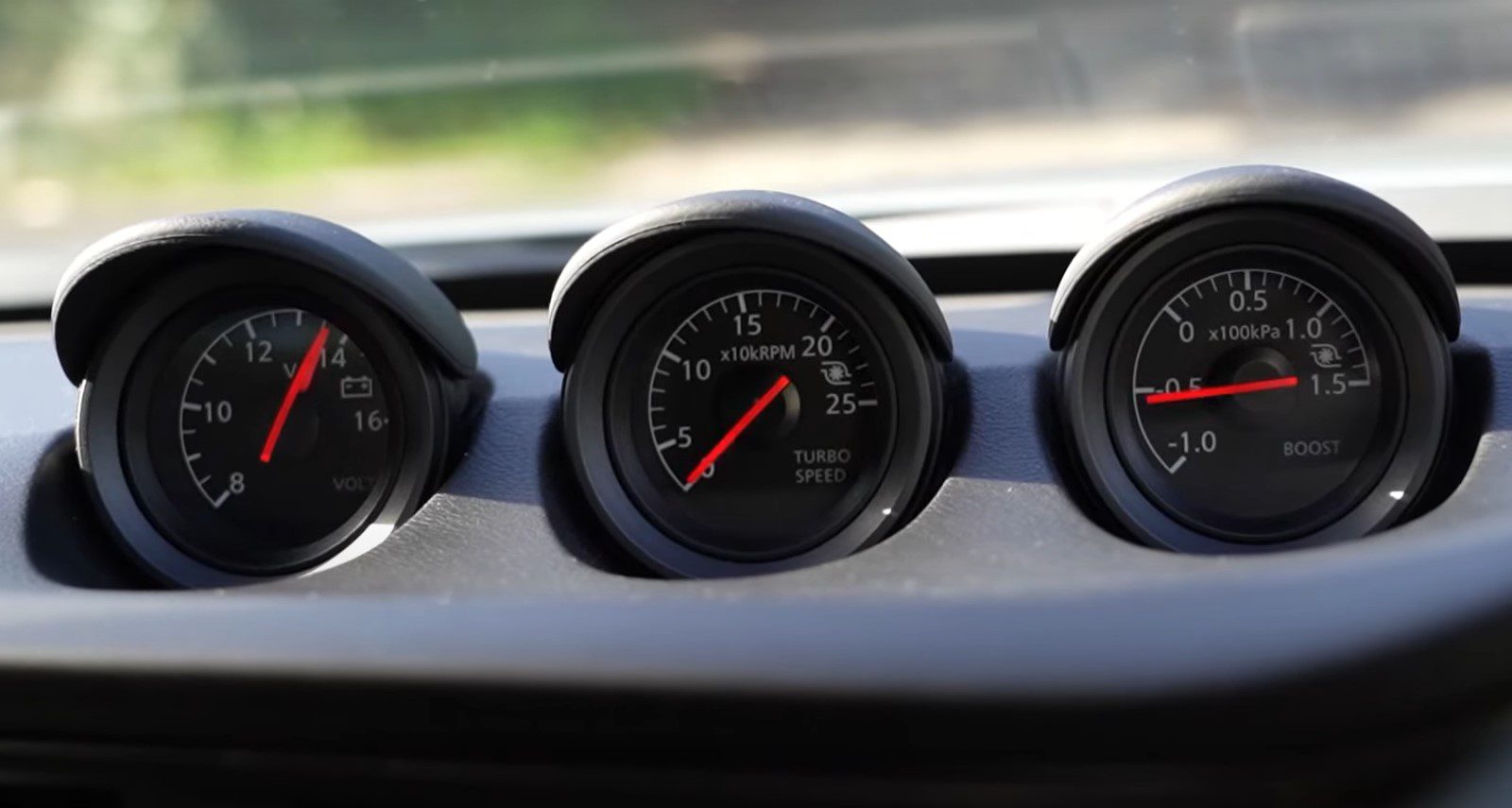 The centre stack takes inspiration from previous generations with three analog pod gauges on the instrument panel, and 8-inch infotainment touchscreen and climate control switches near the shifter. The instrument cluster is a 12.3-inch screen, fully digital and very customisable – I personally preferred the Sports screen.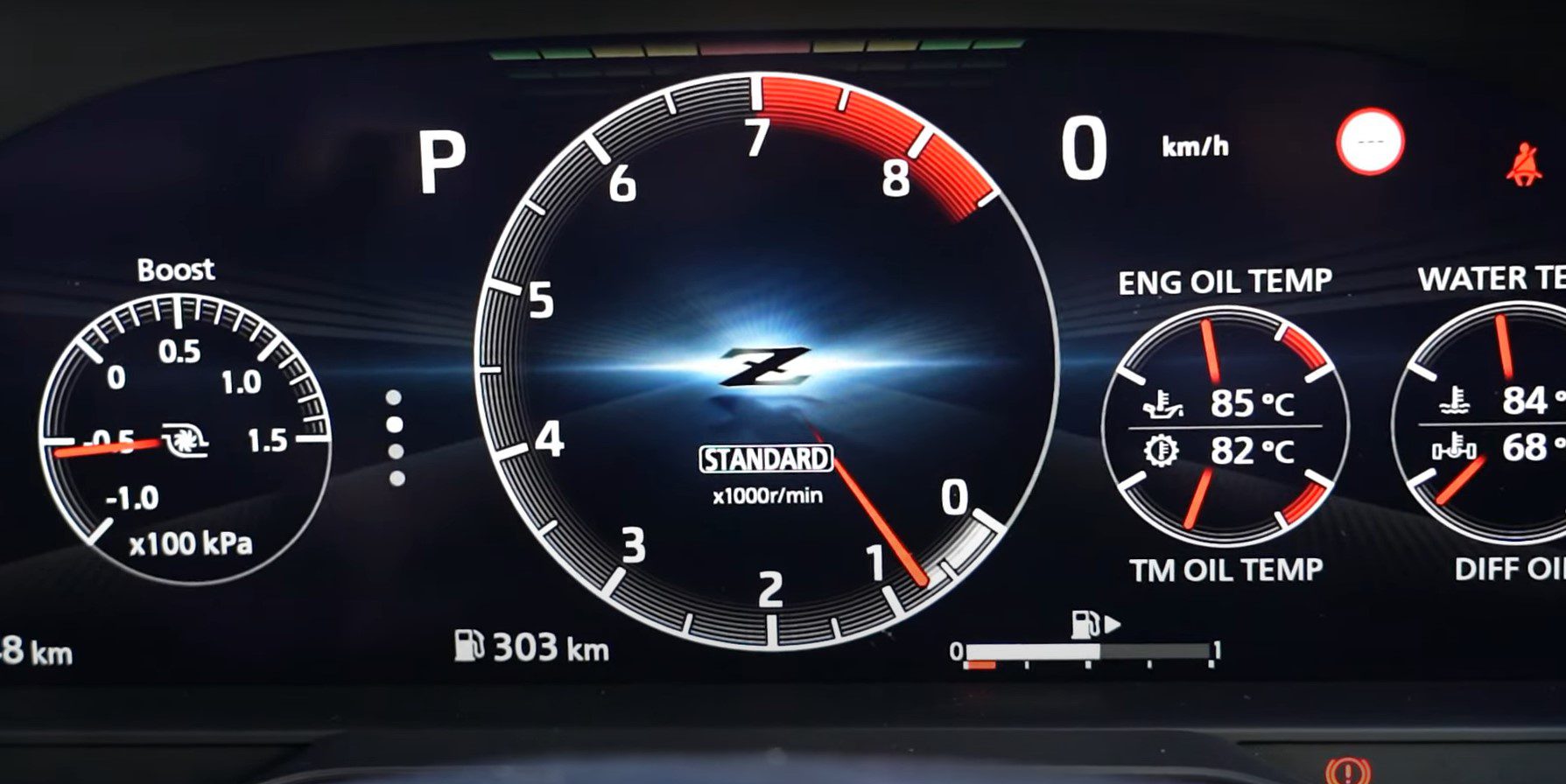 Driving around the city in heavy traffic is somewhat bittersweet as other drivers tend to gawp at the new Z's good looks (no I know it wasn't me they were admiring) but the 9-speed box is not a fan of the start/stop, slow motion – this is a sports car after all.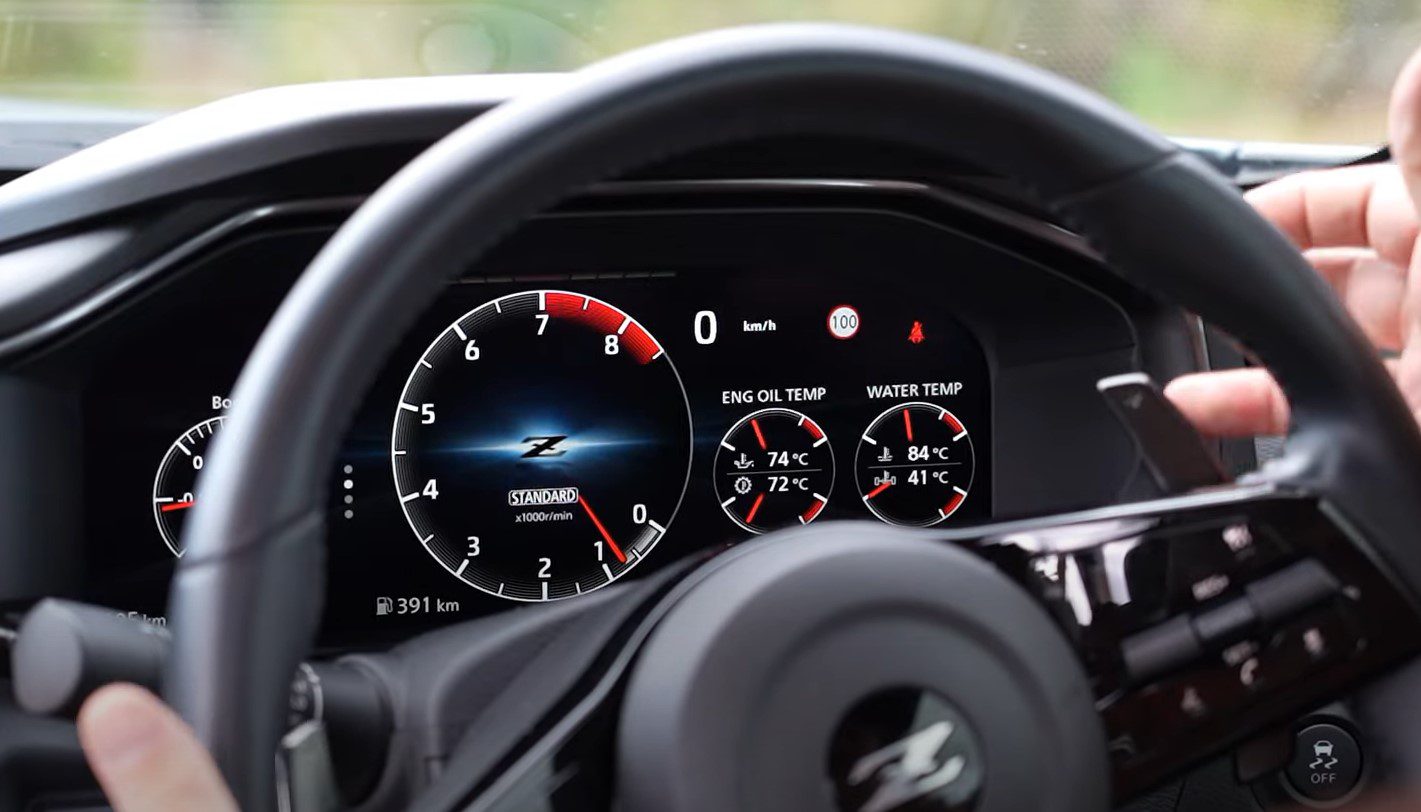 But leave the city and things become really interesting. Acceleration off the line is brutal and the new Z will happily wag its tail in delight. Gear shifting both up and down the range is rapid and succinct and the balance in the corners makes you seek out more of them. This is one fast and enjoyable ride. The V6 sound under higher revs is spine tingling and 'licence losing' speeds are attained way too quickly, while sitting so low to the ground just adds to the excitement.
I have to admit that I have never driven a Z before and now I realise what all the fuss is about, especially since this new Z appears to have much of the previous models poured into it. It's an engaging ride (although I feel that manual will be even better) that begs to be driven, I seriously couldn't let it sit on my driveway for too long.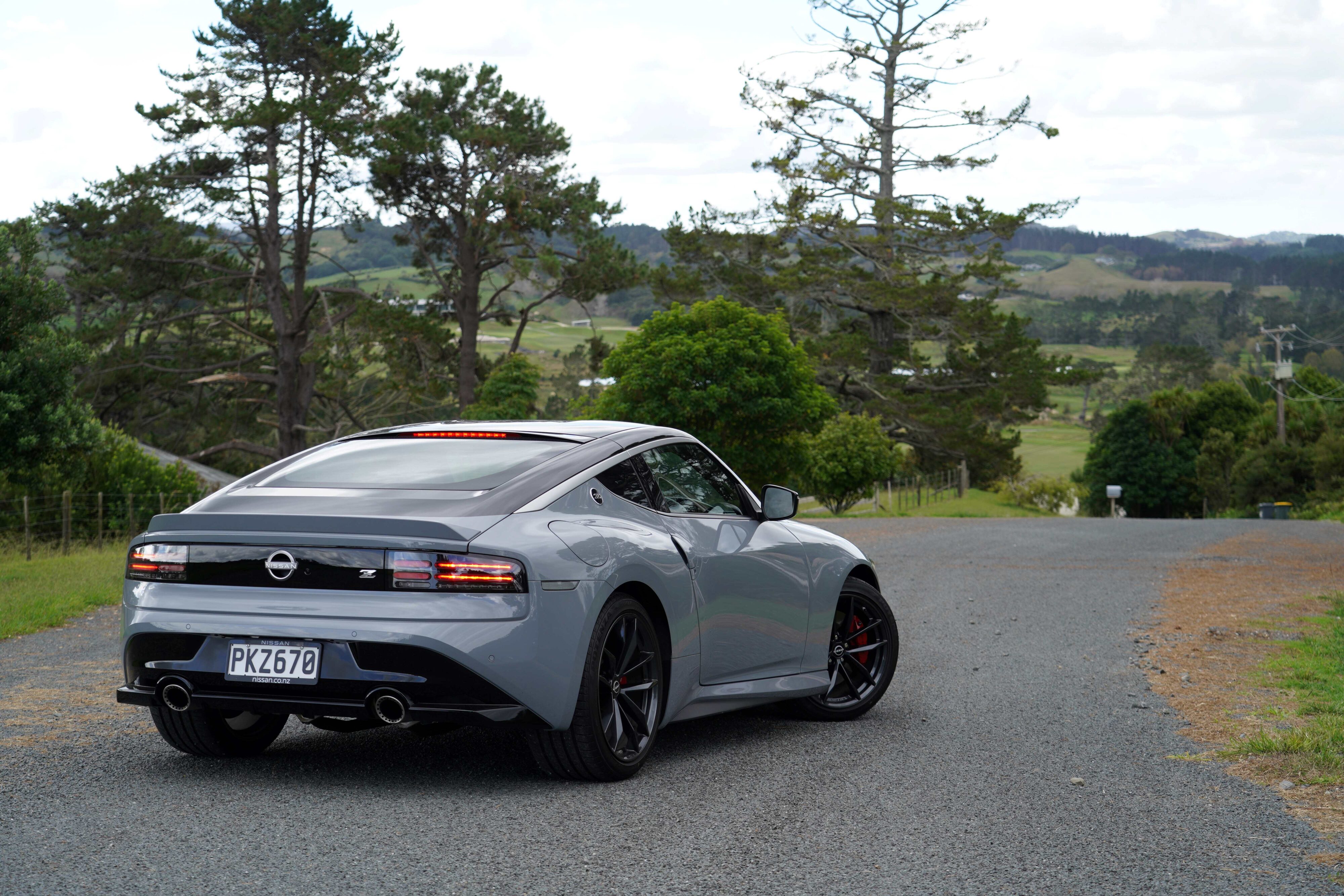 On one final note, with the global move towards electrification, this could very well be the last of the 6-cylinder Z blueprint that has served the model for so long, so if you're looking for another reason to buy one…