It was a little over a year ago that I was driving through the alpine roads of Slovenia in the new Nissan X-Trail. Aside from its better looks and refinement, of particular note was both its e-4ORCE electric-drive four-wheel-control system and its overall new technology, so to be back in the northern hemisphere testing out Nissan's all-new, all-electric Ariya, I obviously had great expectations – spoiler, it didn't disappoint.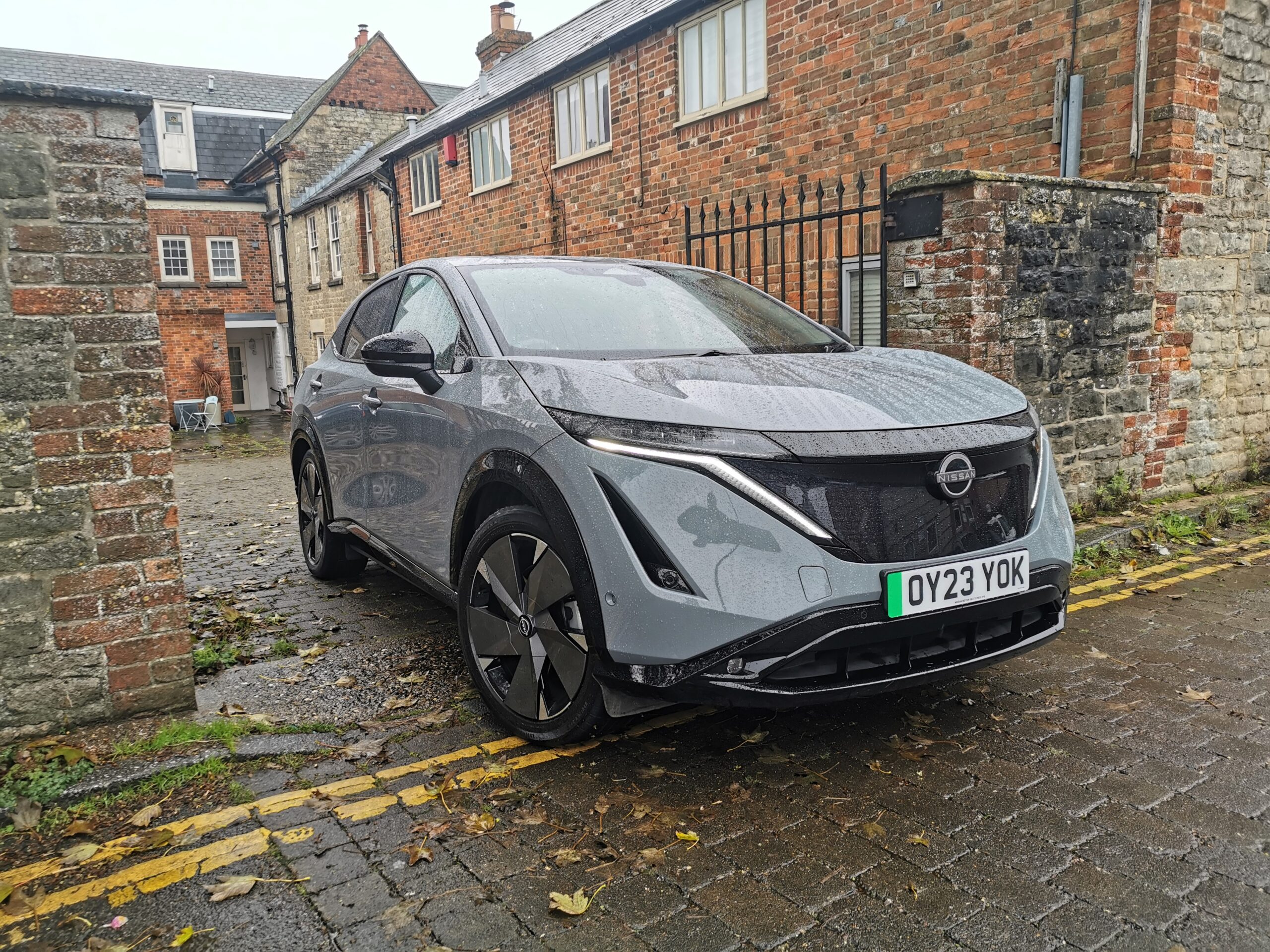 Admittedly, a very drab and rainy Swindon Town, in the heart of Wiltshire is a long way away from picturesque Slovenia, but the roads are still tarmac'd (albeit potholed) and the weather just added another dimension to the review.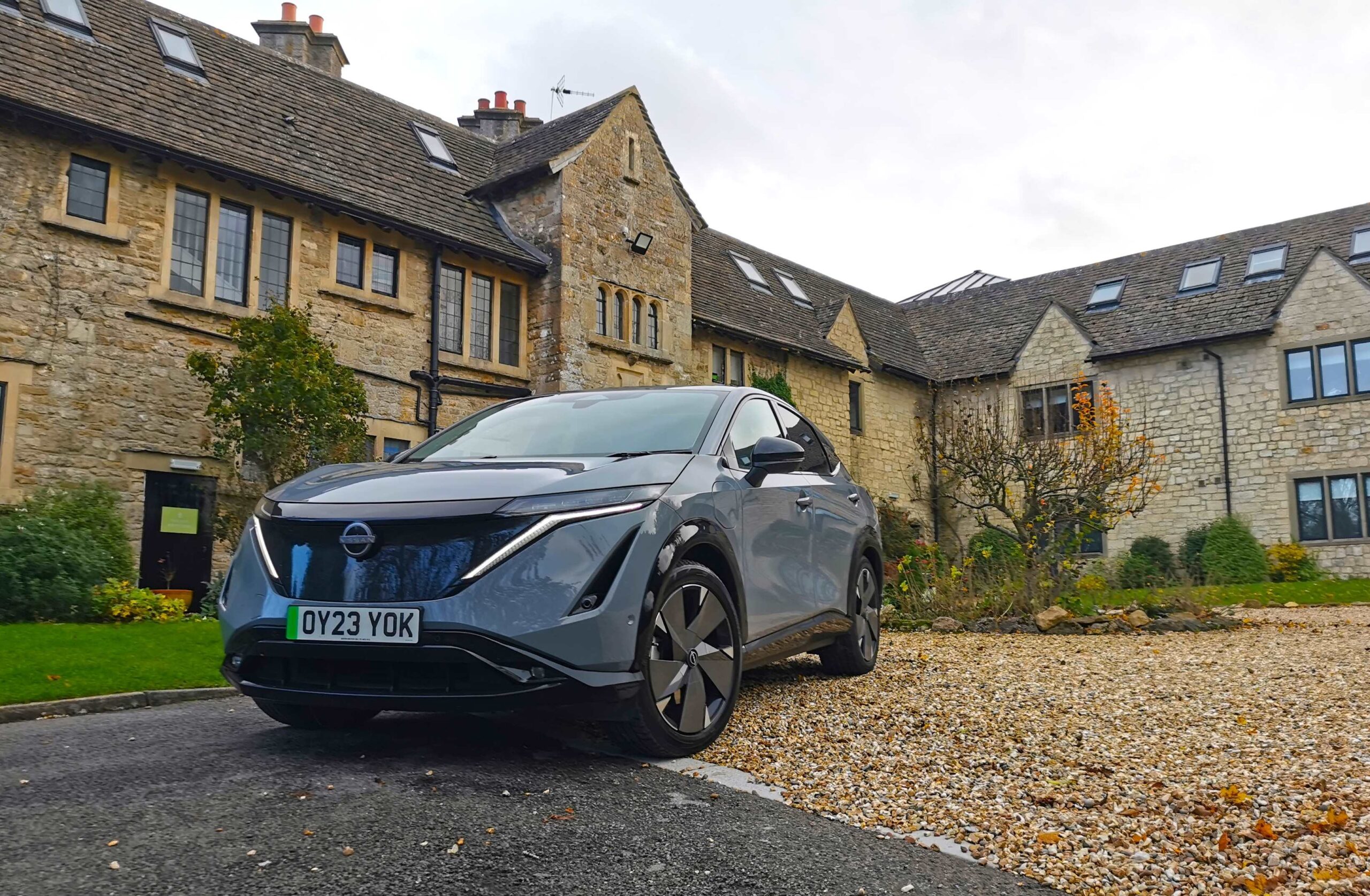 Apparently named after an executive's niece (and translated to mean Noble/an unexpected level of hospitality), the Ariya is Nissan's first all-electric crossover SUV, and it really makes a statement.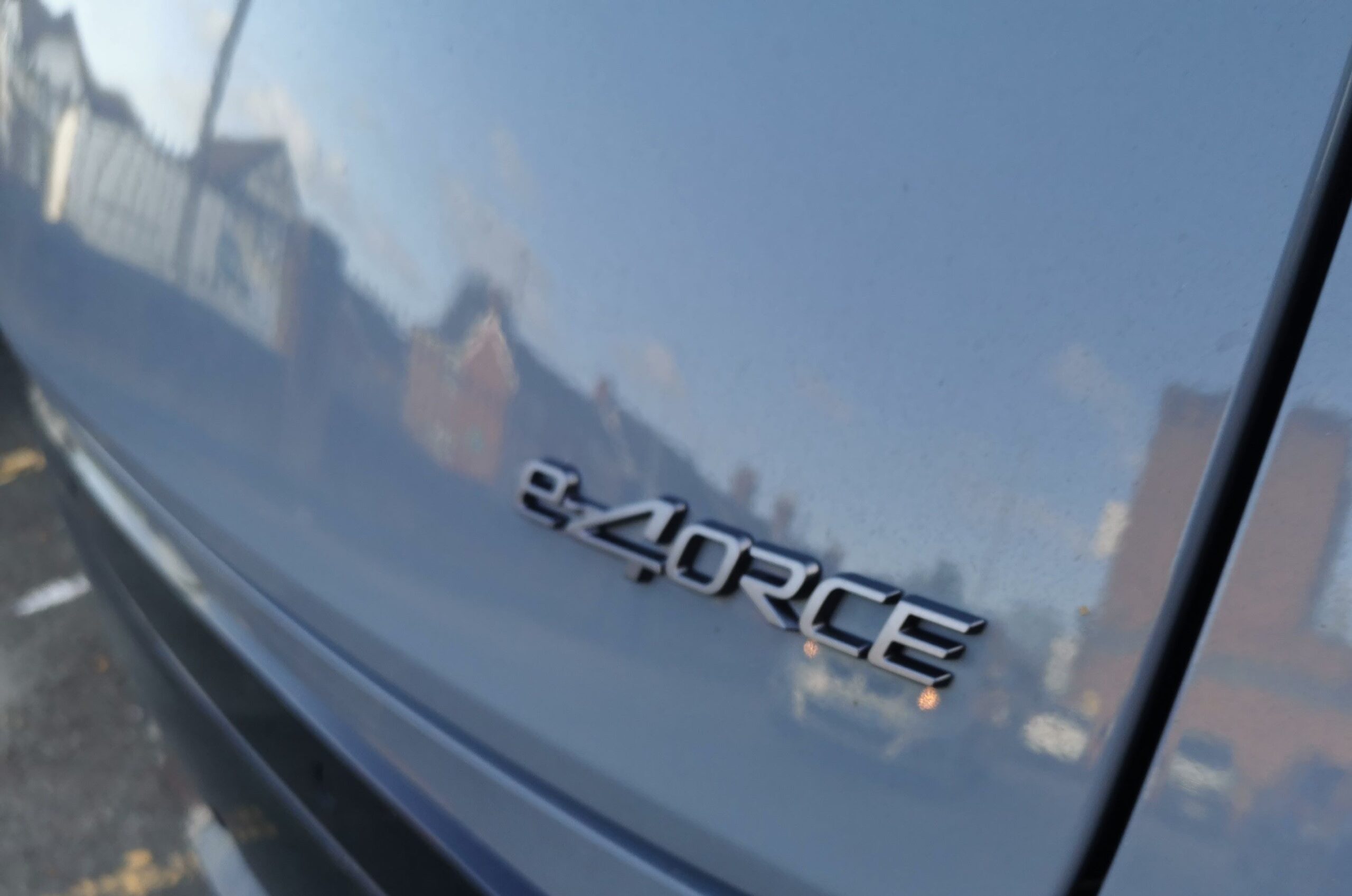 The UK offers up a wide range of Ariya model specifications, with two battery sizes (63kWh and 87kWh), 2WD and e-4ORCE AWD, and trim levels to suit the budget conscious and the most demanding – I was given the lot, aka e-4ORCE 87kWh EVOLVE+.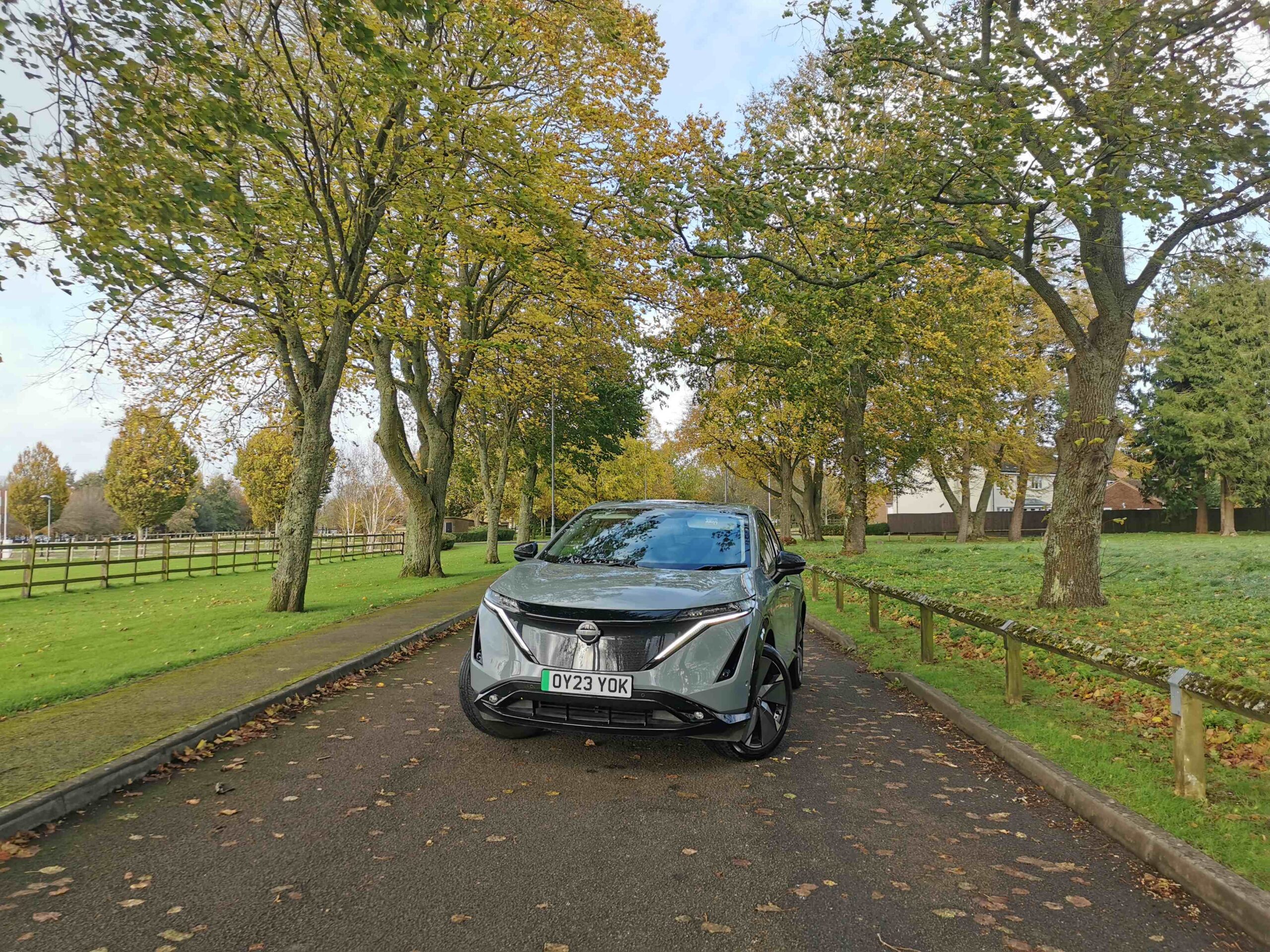 At 60,000 UK pounds (more or less $120,000 Kiwi), the top of the line Ariya may sound like a hefty chunk of change, but not only have Nissan packed heaps into it, the overall 'feel' is satisfyingly high end Euro.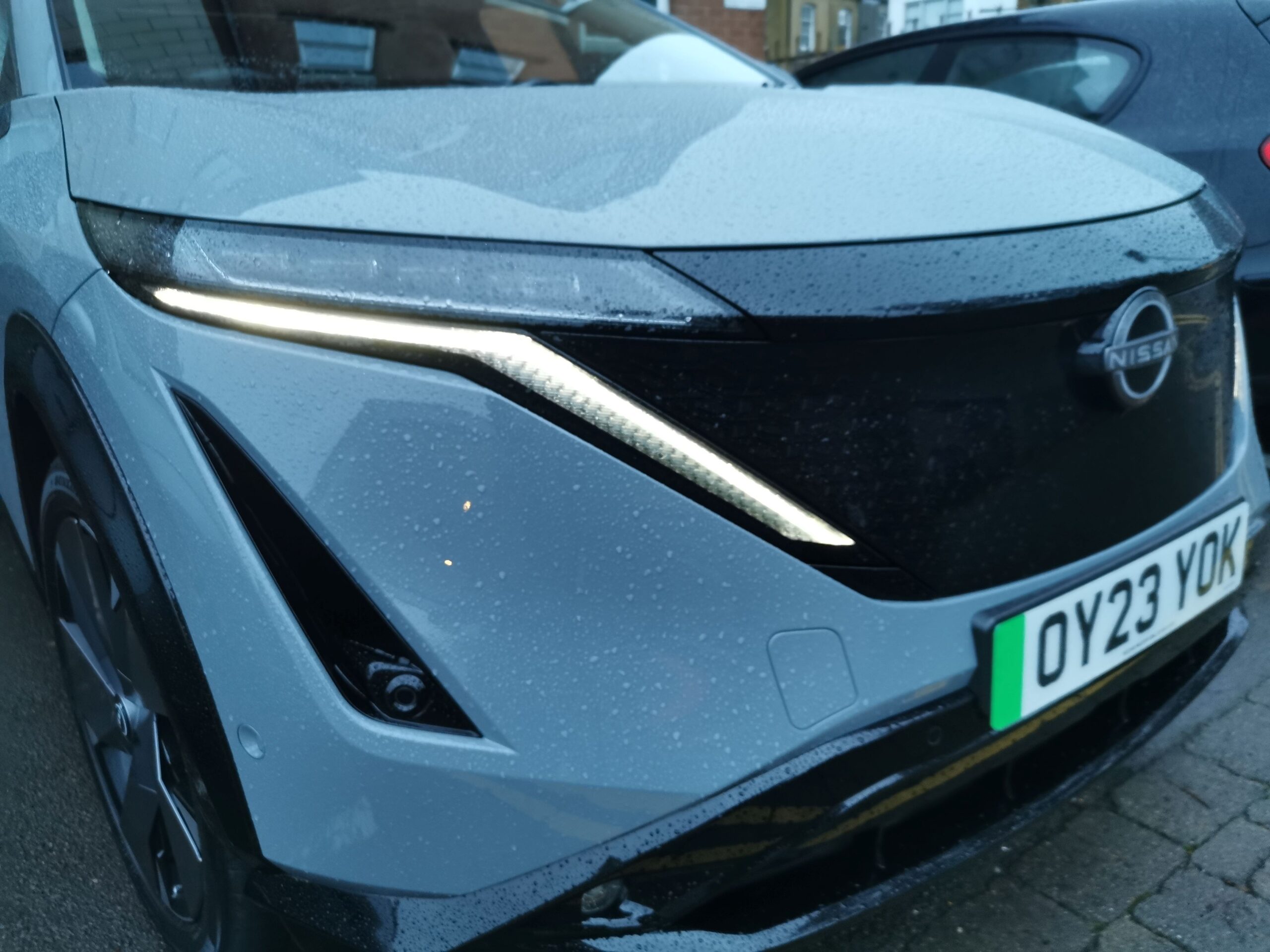 With its new 'futuristic' design language and substantial proportions (4.6m length, 1.7m height and 1.9m width), the Ariya noth embraces the Japanese term iki and makes a commanding kerbside appearance, especially since the nose now comes with a large, bold 'shield' that replaces a traditional grille. The shield itself incorporates a 3-D, traditional Japanese kumiko pattern just under the smooth surface, and it protects sensing equipment used for ProPILOT functions and Intelligent Key detection. .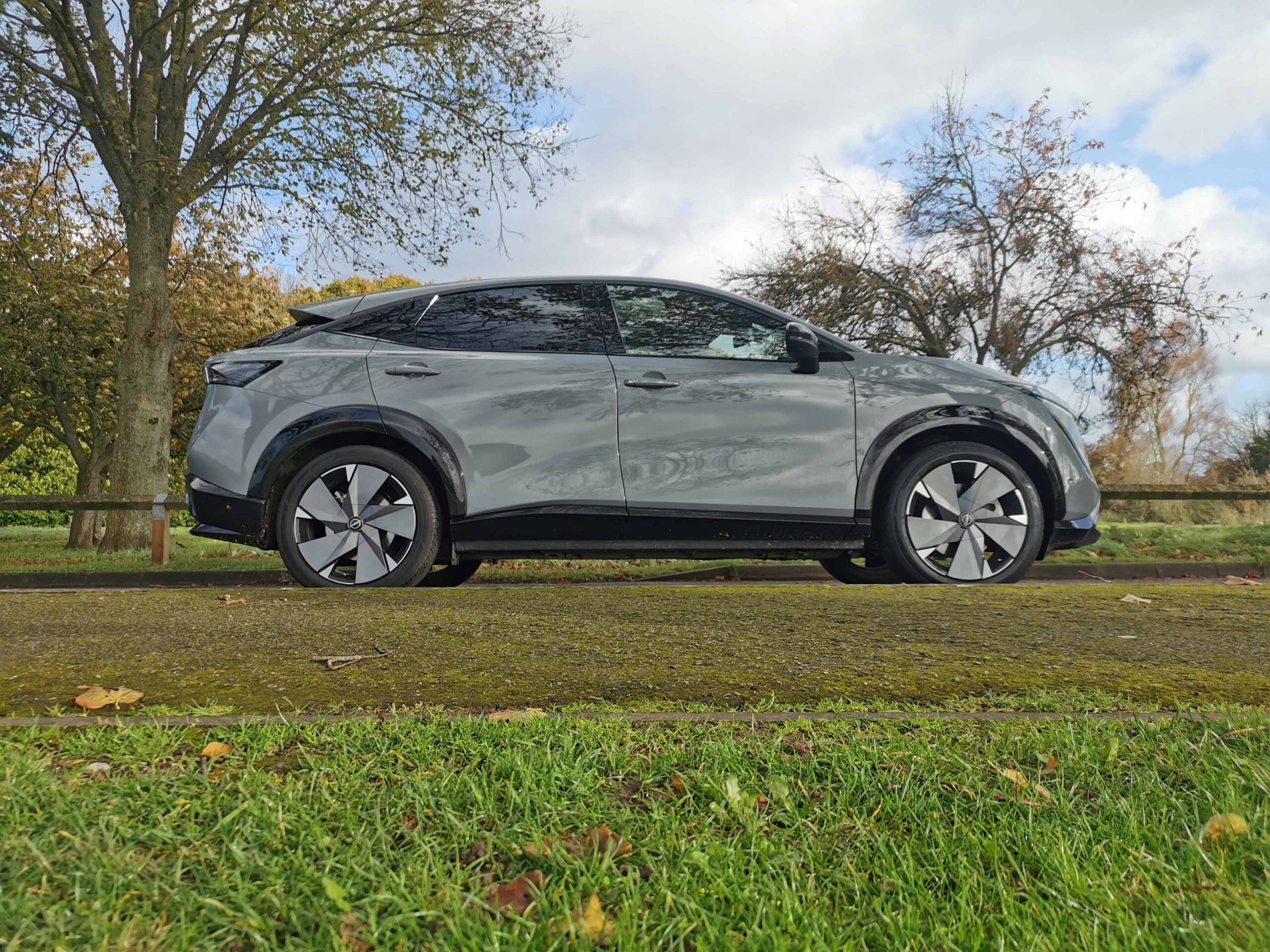 Nissan's redesigned brand logo is prominently placed at the centre of the aerodynamic shield, and what's more, is now illuminated by 20 LEDs. The lower section of the shield is also bordered by subtle lighting and when both the above are alight, the Ariya is ready for action. Oh and for those lovers of the V-motion design, the SUV's thin LED headlamps, (constructed with four 20mm mini-projectors), are combined with sequential turn signals to reinvent the V-motion look.
The Ariya's profile offers up a low, sleek roofline, dual-colour paintwork (with black highlights for areas such as the wheel arches), and 20-inch wheels, with aero coverings. While the rear features a full width LED light bar, roofline spoiler and electric tailgate that opens to 466L of luggage space.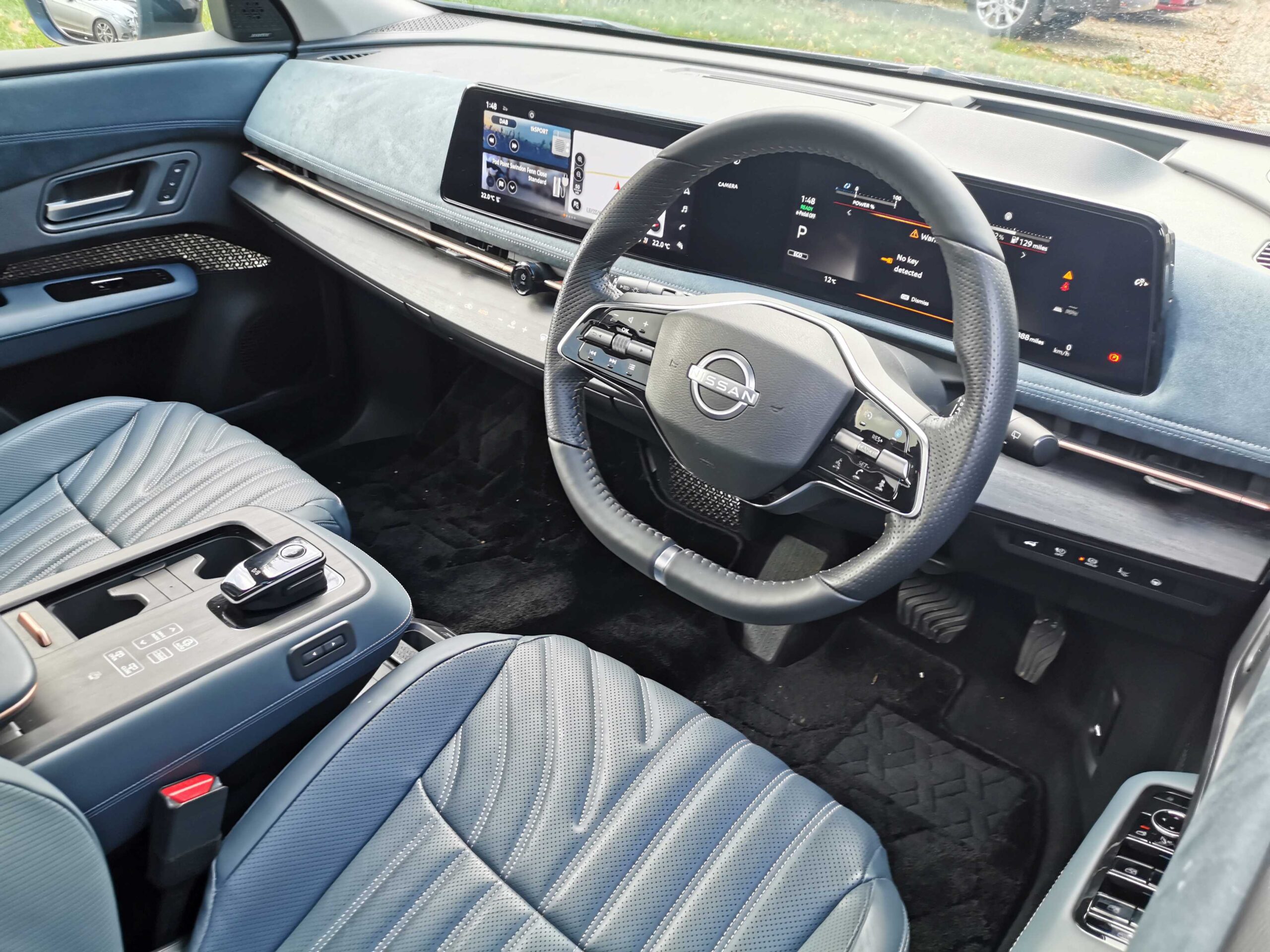 The exterior is good, but the interior is something else. Defined by the Japanese term ma – referring to 'spatiotemporal openings' (whatever that means), the cabin of the Ariya is modern, spacious, comfortable and is supposed to emit a kind of 'cafe on a starship' impression – either way Nissan's new EV platform, climate control moved to under the bonnet and flat floor allows it to boast being the most spacious cabin in its class.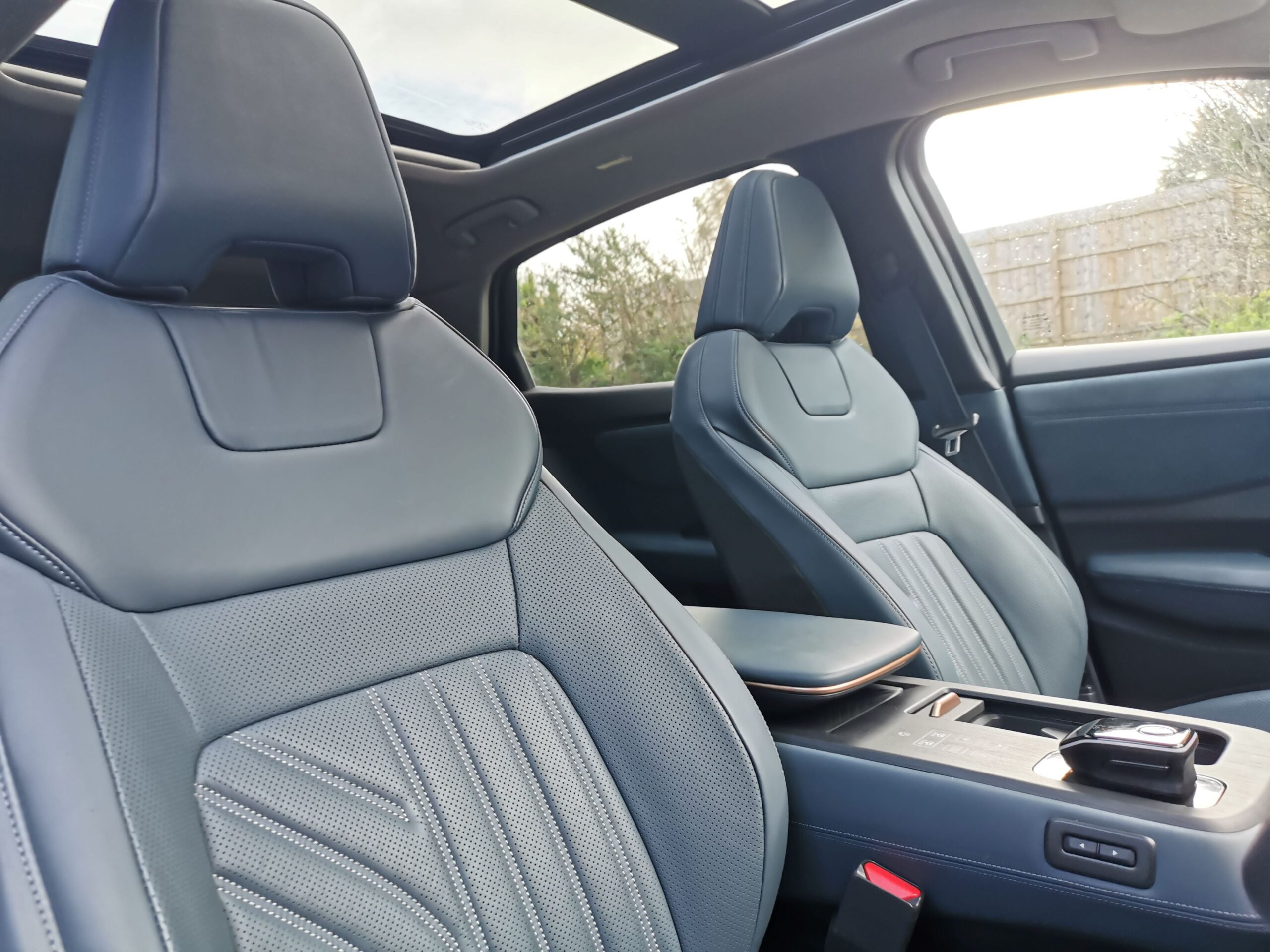 On the matter of space, Ariya's slim profile 'Zero Gravity' seats, which in my case came in blue Nappa leather, means that those in the rear seats have oodles of room and the centre console can be electronically moved to suit the driver's personal preference, making for more legroom in the front – it's all very clever. Oh and while on the matter of legroom, those in the rear have so much of it, they can happily cross their legs!
The console itself features a new shifter knob, (as seen in the new X-Trail), and a wooden surface that comes with haptic buttons for drive modes (Standard, Sport, ECO and Snow), parking assists, e-pedal mode, wireless charging, and buttons for a hidden drawer (and foldout tray) that comes out of the lower dash.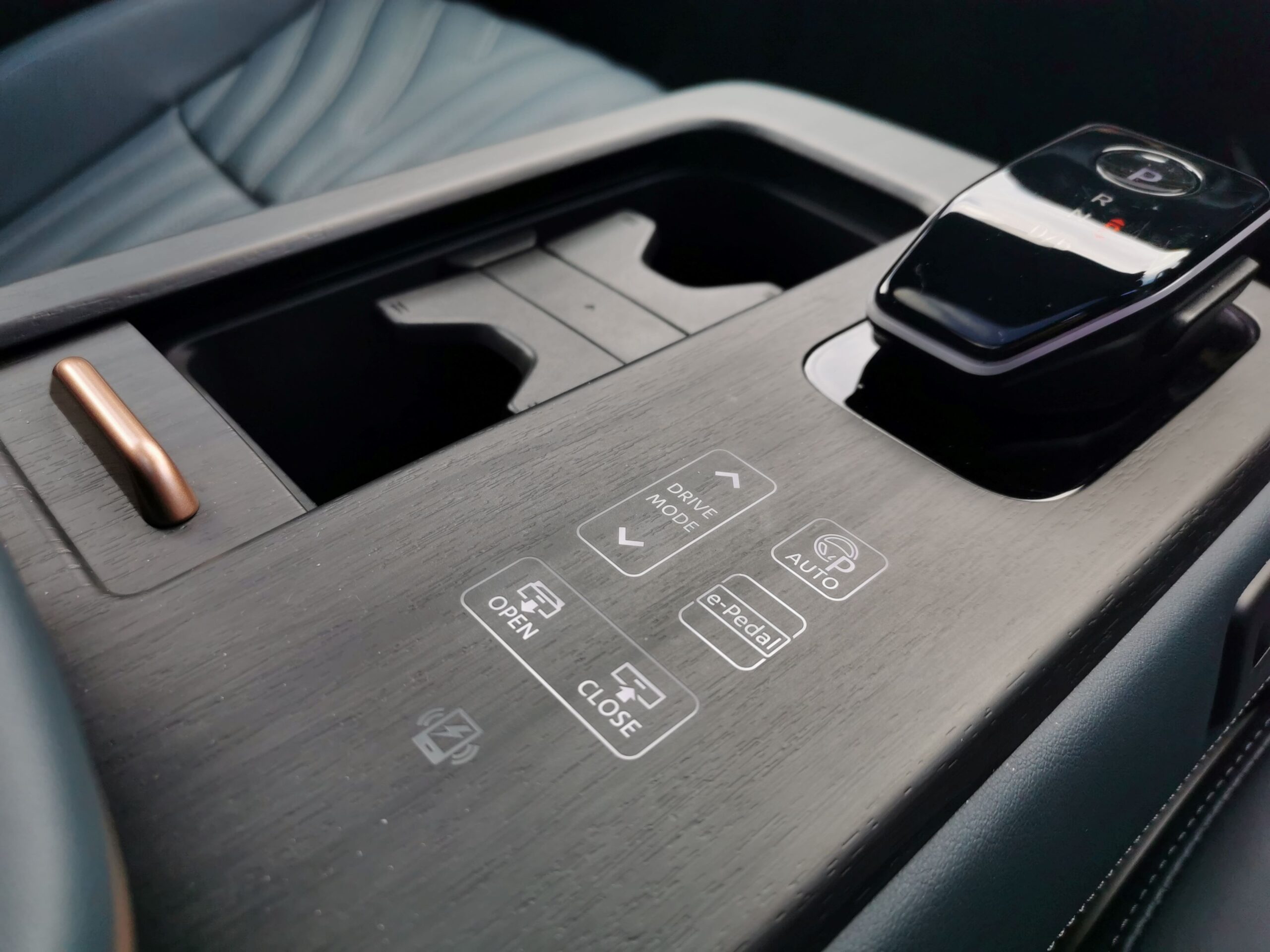 The dash is minimalistic with the same wooden trim as the console and again it features haptic switches (that vibrate when touched) for the AC that illuminate upon switch on. Infotainment and instrumentation is presented as one long screen, and comes with too much information to list here, just rest assured that it has most things covered (and then some) and of course, personalisable to suit.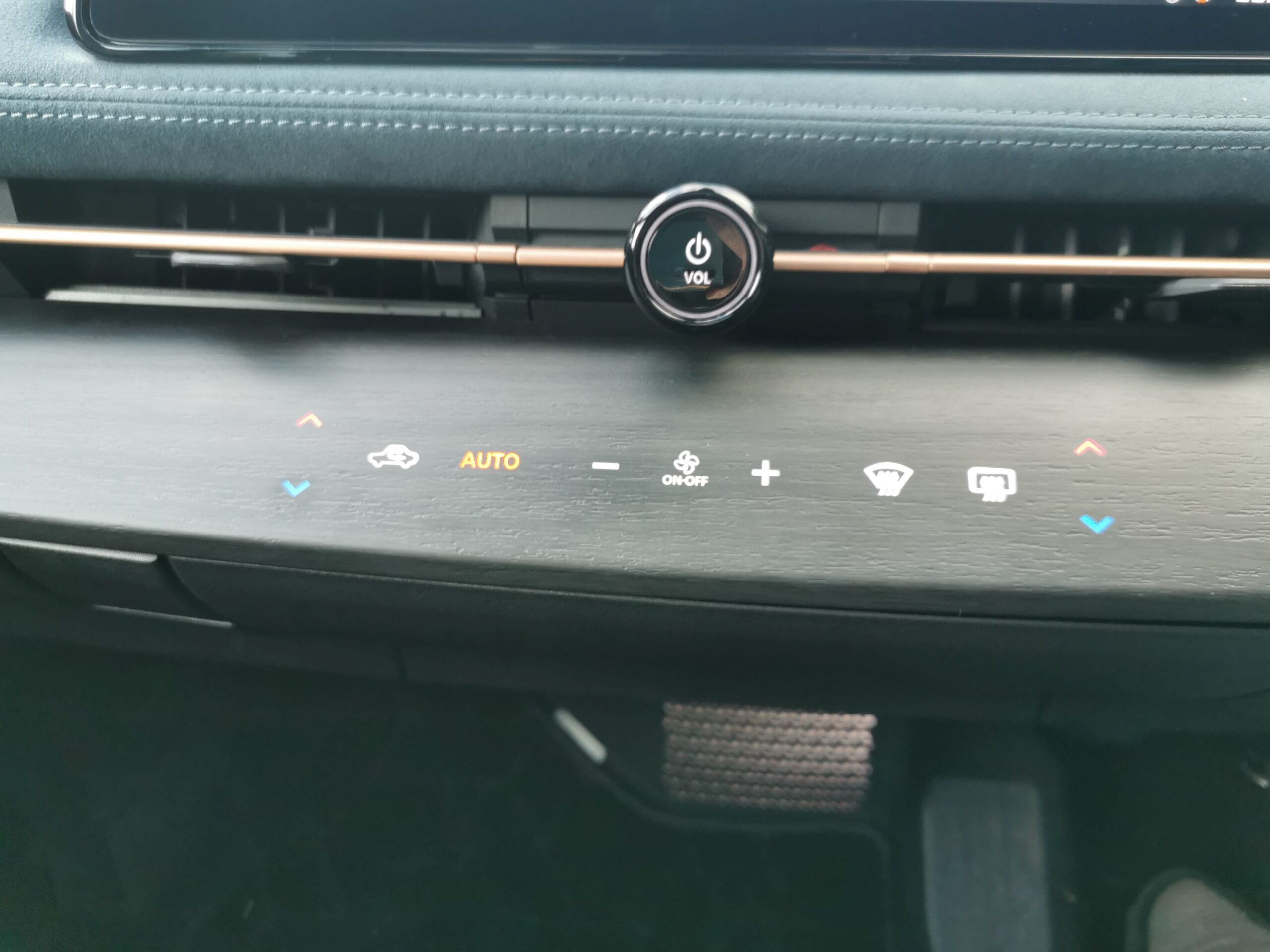 My time with the Ariya was limited to a couple of days (more my issue than Nissan's), however, I used their all-new EV every moment I could.
Push button start had me ready to roll and a pull back on the gear stick (double pull for B mode) and I was away. As mentioned earlier, my review model was the 87kWh (usable) battery size and e-4ORCE AWD, which although Nissan claims over 300 miles (near 500km) range, came to me with 98% charge and 243 miles on the screen. In its defence, it was cold in Swindon and who knows how it was driven before me.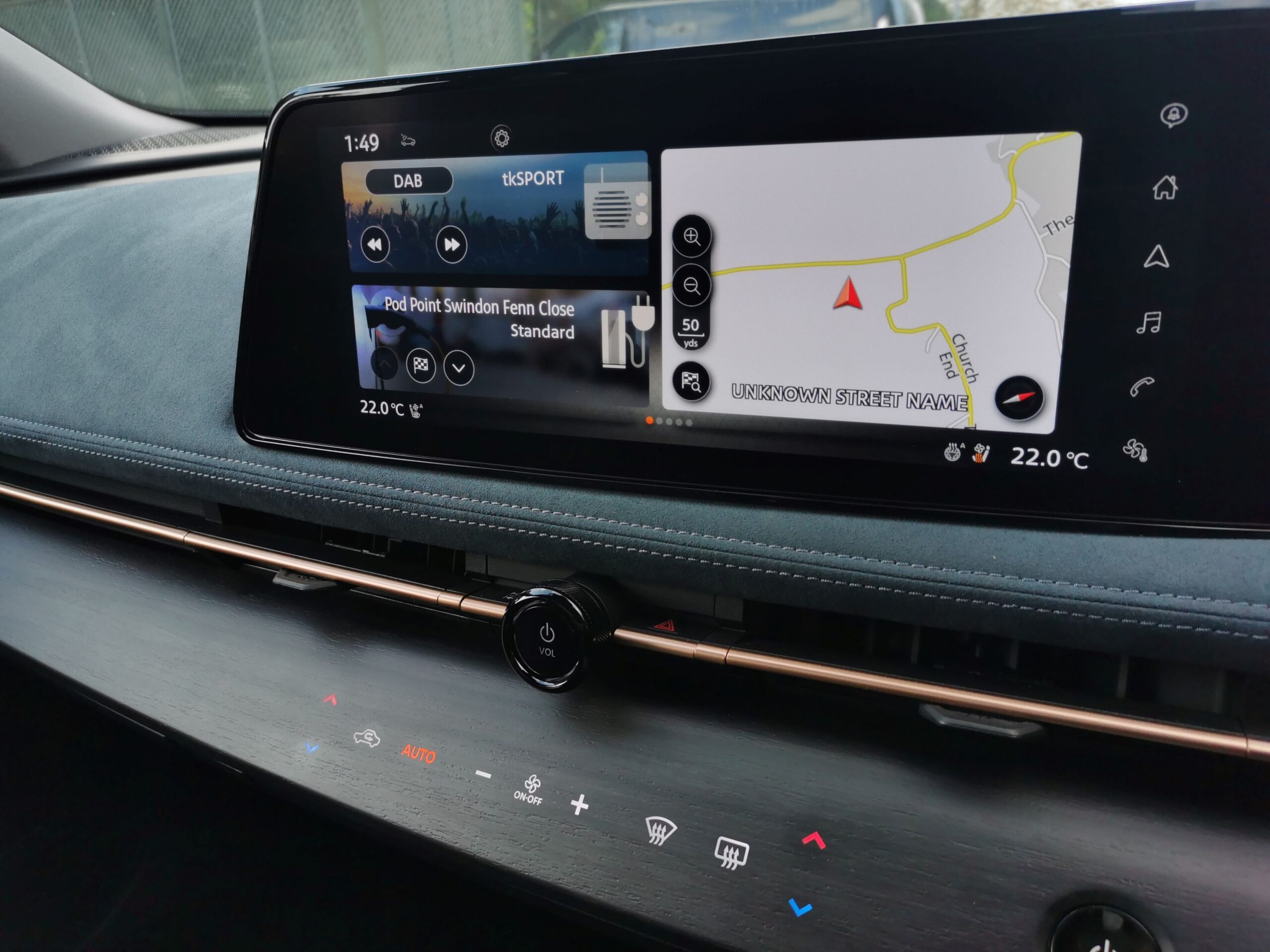 Anyway, 243 miles would be ample, and I set about touring the countryside around the Town and slipped in a return trip to Cirencester, which gave me chance to stretch its two motors (290kW/600Nm) at 70mph and conduct some EV sprints at 5.1seconds 0-62mph, not too shabby for a heavily loaded 2-tonne SUV.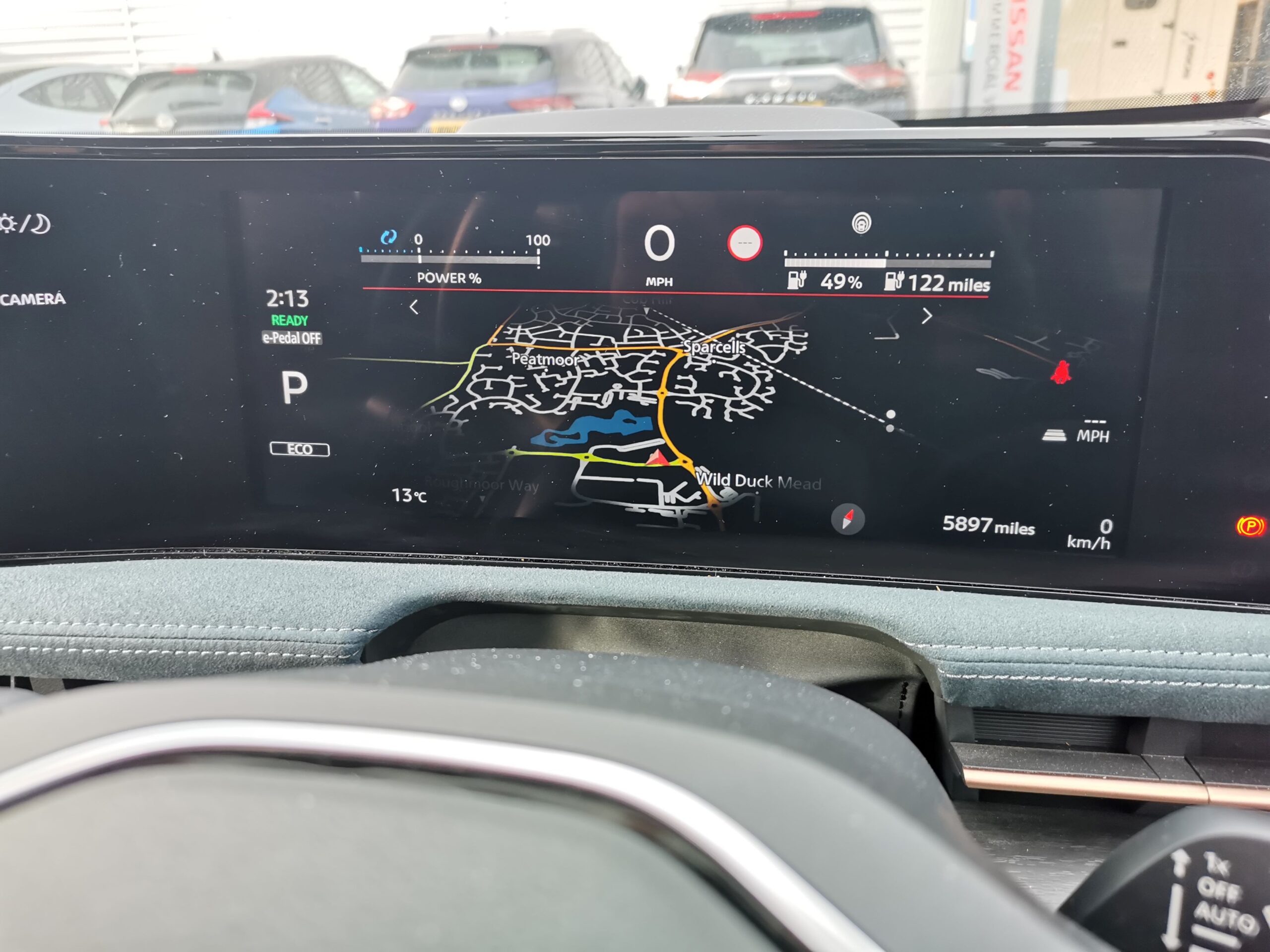 A standout for the Ariya is just how smooth and quiet the drive is, road and wind noise is minimal and it felt well-planted on the unkempt and sodden Wiltshire roads. I was previously well-impressed by the e-4ORCE electronic AWD system, but when combined with Nissan's EV traction control, it's Nissan Intelligent Mobility on another level.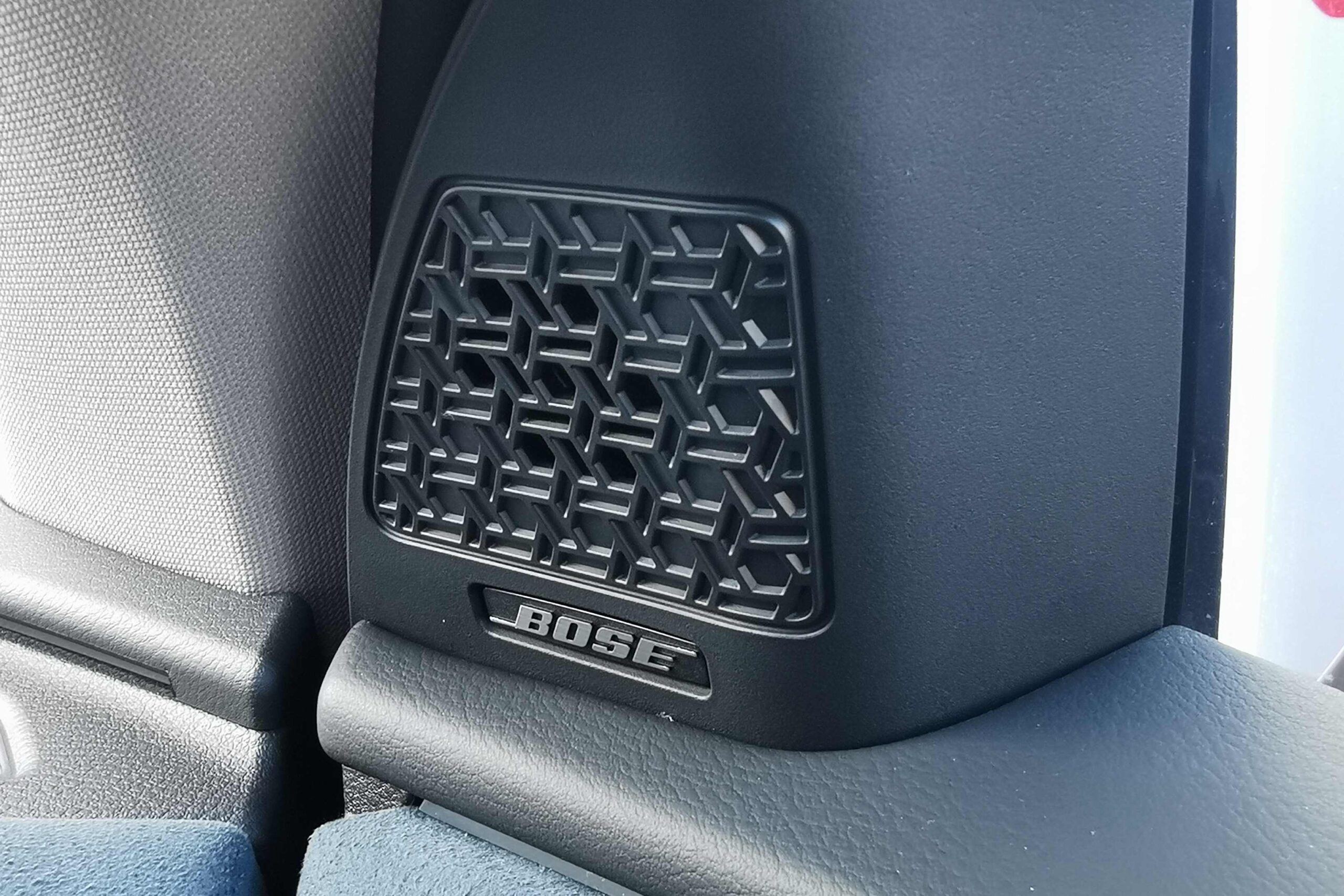 Around the town the Ariya is very competent, even if it does fill up a parking space, but it really takes on a fun and involving drive when out on the open roads. Pitch and roll has been minimised and the weight distribution (and low centre of gravity) makes it easy to play with and in turn increase your own heart beat.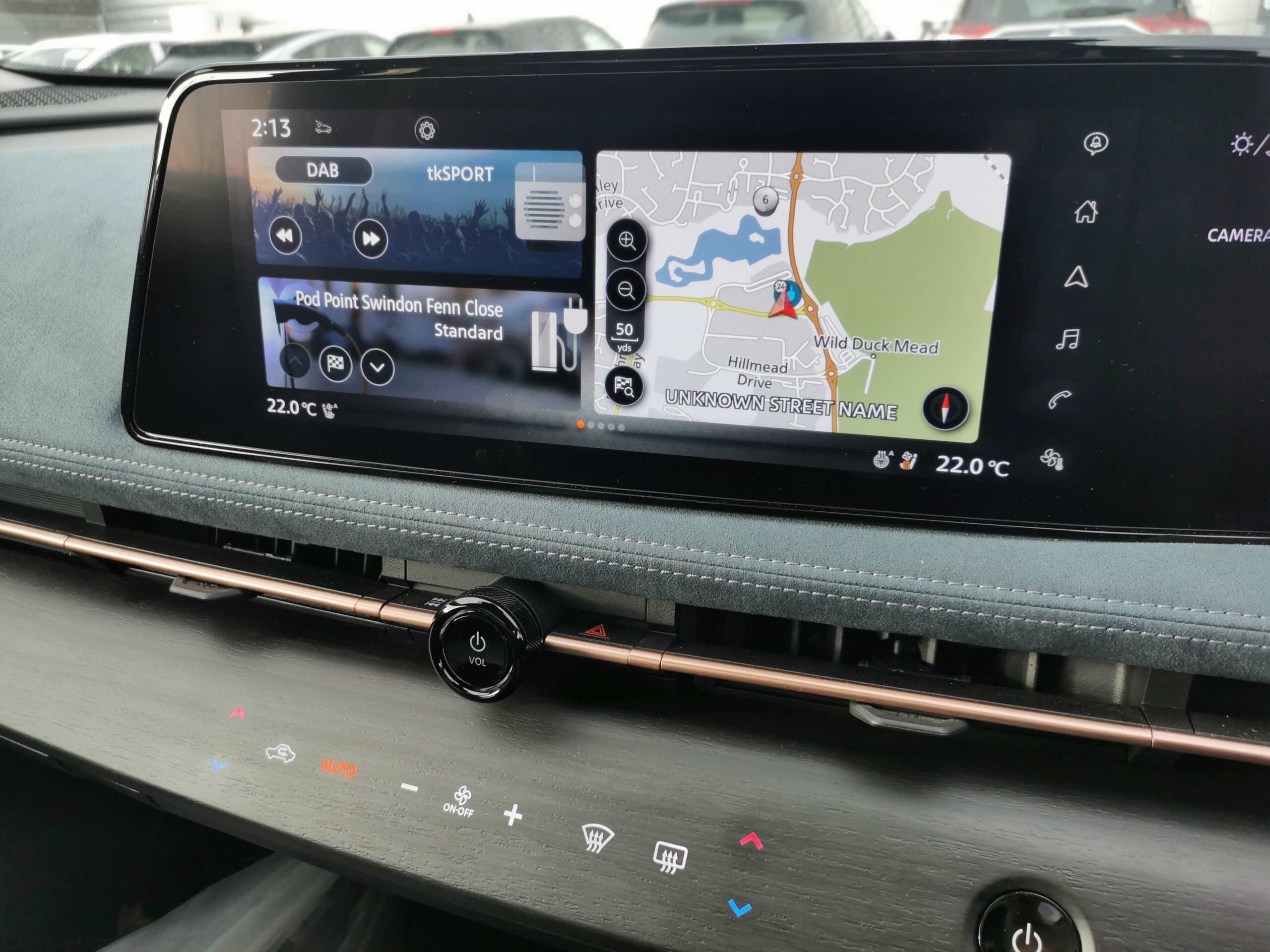 When I wasn't trying to get the all-electric SUV 'unsettled', I checked out its smarts, namely ProPILOT 2.0. On the Swindon to Cirencester bypass, the Ariya was more than happy to take care of most of the driving duties, I just had to point it in the right direction, and its suite of driver and safety aids were helpful and not too interfering. I will add though that the Navigation system was a little too pedantic for my liking and struggled with my 'navigate to Swindon centre' – could have been my KiwEnglish accent though?
As I said, my time with the all-new Ariya was limited but fun. It's got more than enough space for a family of 4 or 5 and more power than most of us would need. It's well settled on the road, likes splashing through puddles and embraces technology at every turn. I was expecting a lot from the new Nissan Ariya and it more than delivered, now I'm looking forward to playing with it in my own backyard.