With three generations already securely under its belt, the Nissan X-Trail has become one of (if not the) best selling SUVs in the world and its popularity is not exactly hard to see – I mean, take a look at any carpark in NZ and you'll probably spot one (after all, Nissan has sold over 21,000 units in NZ since 2001 alone!). Anyway, with big shoes to fill, a new 4th generation has been released, and we took it out for a spin.
First comes the size, to make room for the new extras that Nissan have thrown at the new X-Trail, they've increased the SUV's height to 1.73m and the width is now 1.84m, it's length is slightly smaller, 4.68m, however, the wheelbase remains a solid 2.7m so plenty of room for those inside – space being the new luxury.
In terms of design, the V-motion grille has been widened and modernised , so takes up a visual dominance on the X-Trail's restyled nose, LED headlights and DRL's have been reshaped and its chrome skid plate equals the chrome of the V.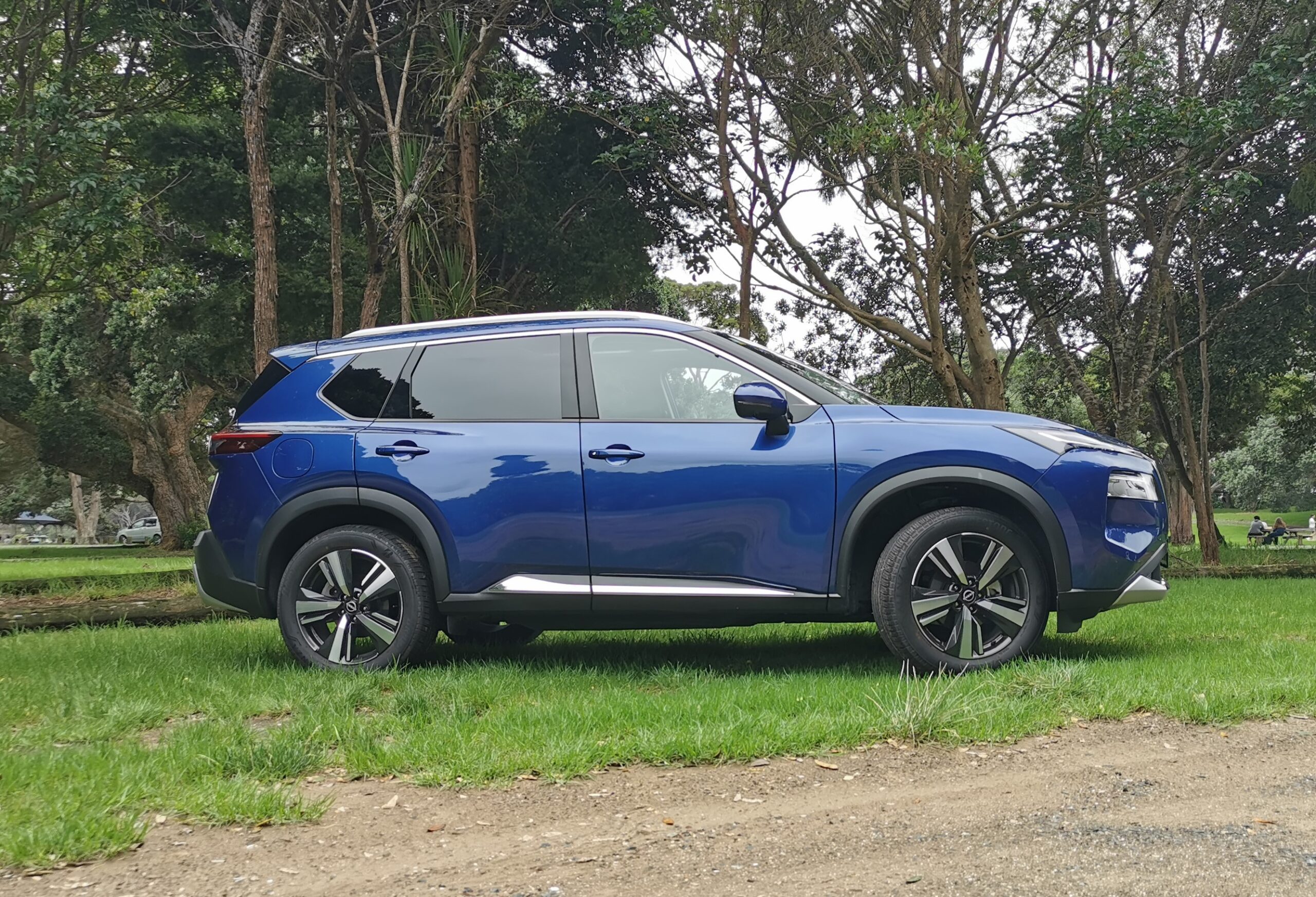 My review model came in a deep 'caspian blue' which contrasted well with the black protective features such as the wheel arch surrounds and sills that also came with a shiny insert. The 19-inch alloys came with a polished sheen, and the side mirrors tilt when reversing for additional visibility.
Nissan's 'floating roof' remains and is made more apparent with the model's privacy glass and for those that like some open air driving, a tilt and slide sunroof.
The rear features a prominent roofline spoiler, LED tail lights, new Nissan badge and a hefty-sized skid plate. The kicker tailgate gains entry to 570L of luggage space. But one 'top tip', don't stand too close to the door or it doesn't seem to open – leaving you (ok me) looking stupid.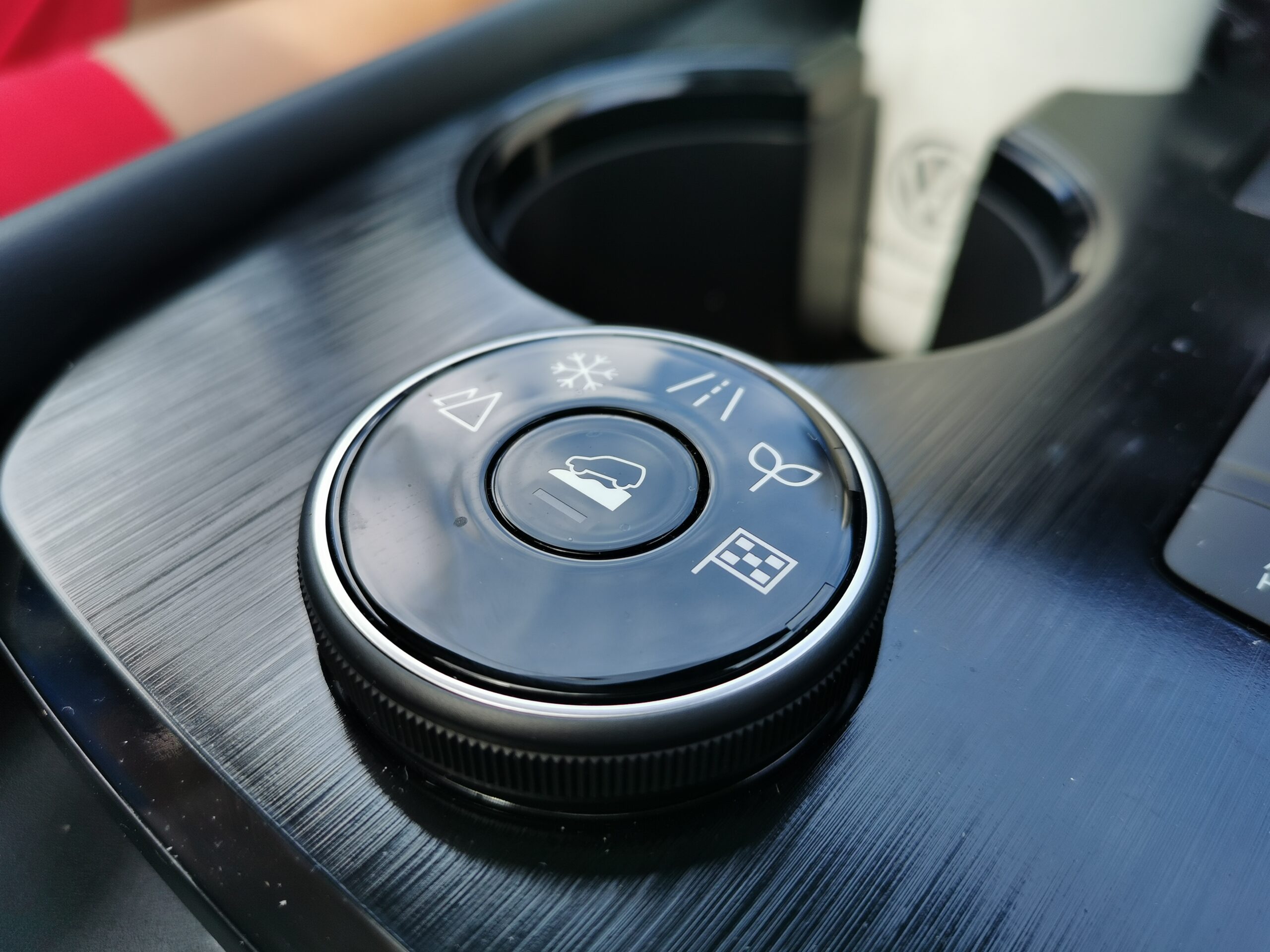 The luggage space itself comes with a variety of party tricks, where the floor can be separated, split and moved around giving you multiple stowage options able to fit all manner of 'things'.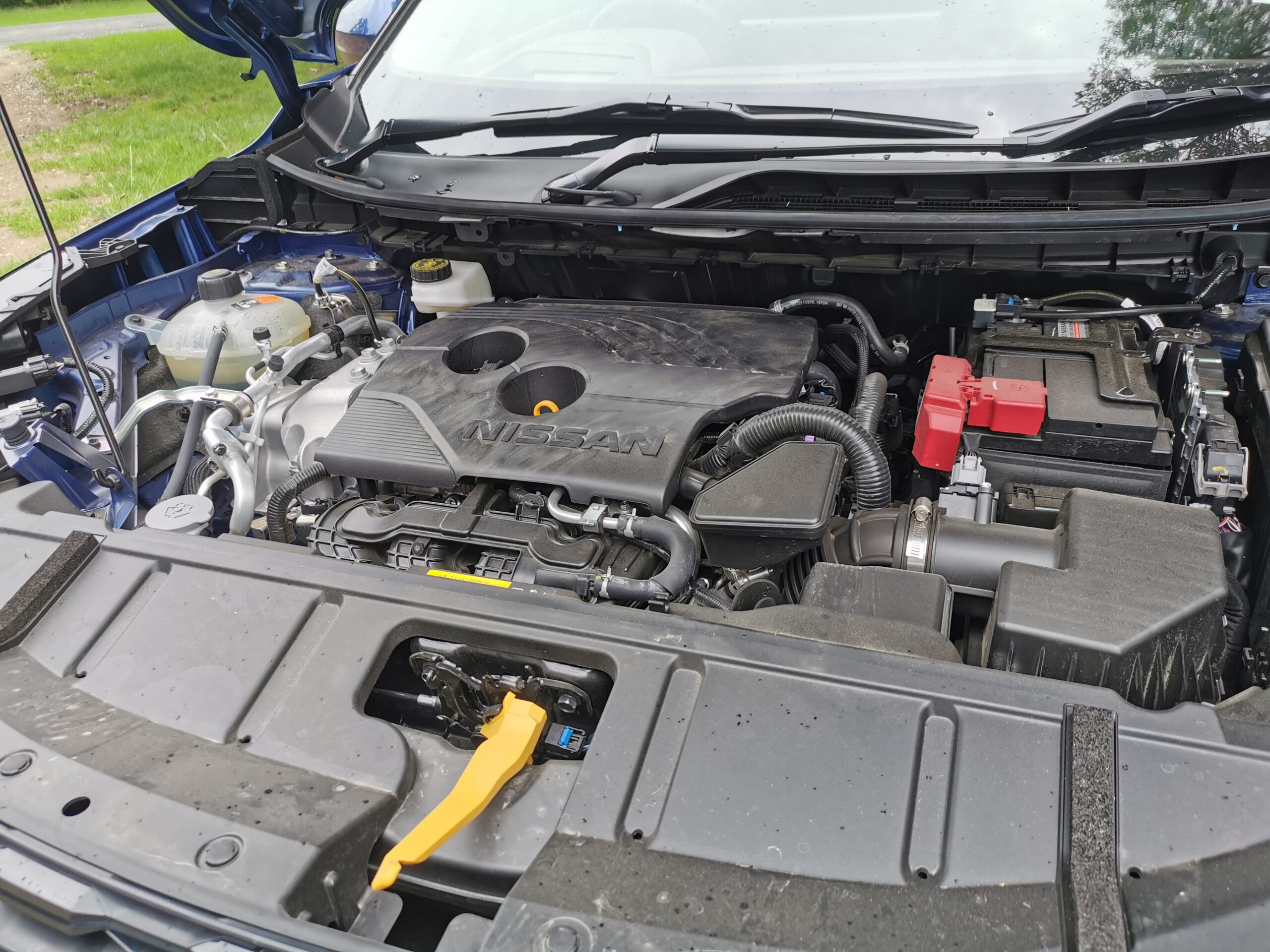 Under the bonnet lies a 2.5L 4-cylinder that offers up 135kW of power and 244Nm of torque. It's married to a CVT so in my opinion doesn't deliver the oomph as it should but it does give you 7.8L/100km efficiency and around 183g/km in emissions – so no clean car rebate to be had.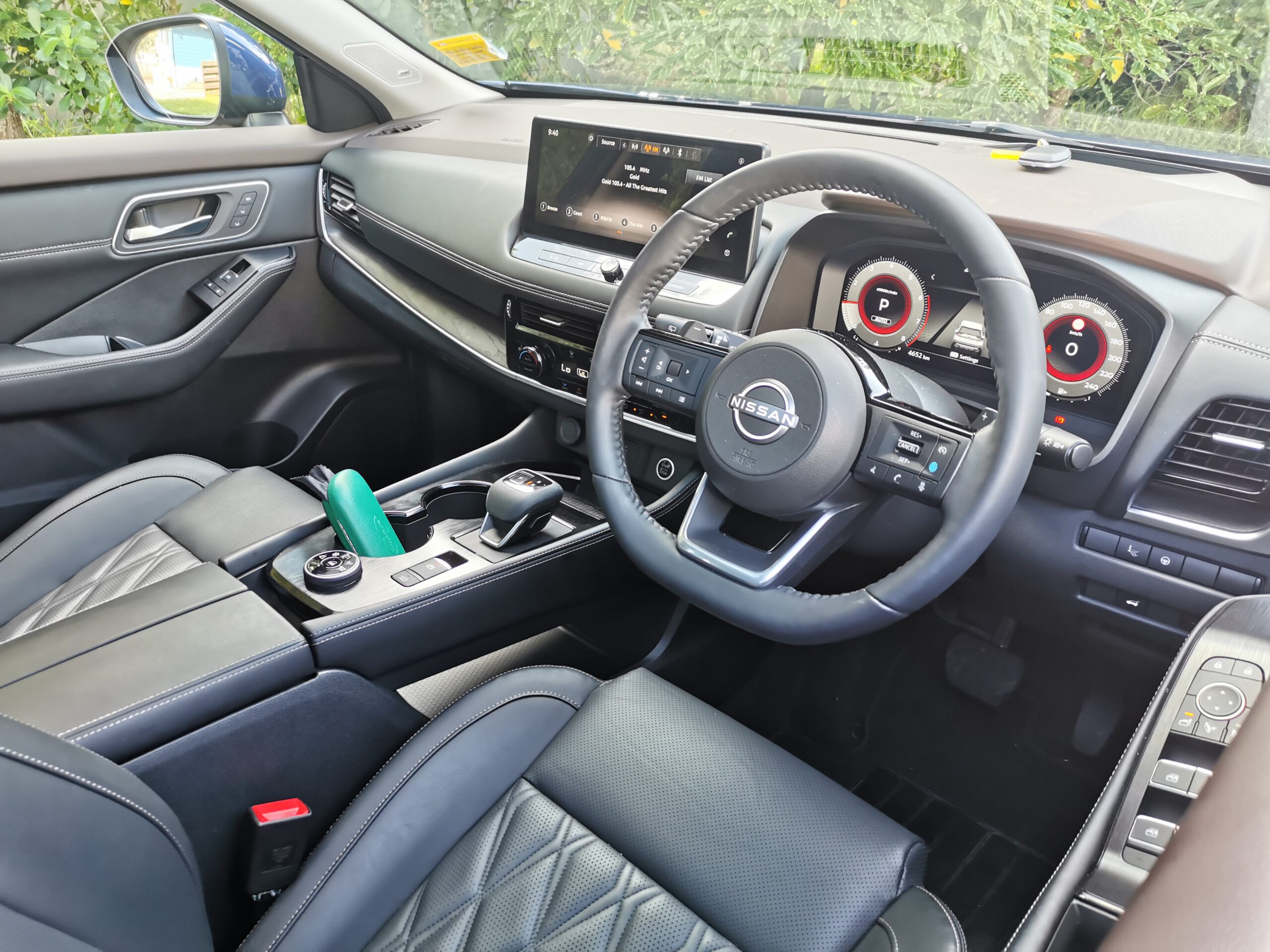 Step inside and the changes and upgrades are very apparent. Like I said, the first thing you notice is the space. Thanks to Nissan uncluttering the landscape, you get a sense of room and the ability to breathe. The seats are quilted Nappa leather and everything from the stitching to the fit and finish of the dash and door cards looks premium.
Infotainment comes via an 8-inch touchscreen that stands loud and proud on top of the dash. It features the latest in Nissan's suite of driver and safety aids and all are presented in crystal clear fashion. Apple and Android connectivity is standard, but the glorious 10-speaker Bose stereo system is retained for these top end spec models.
On the subject of screens, the all-new X-Trail comes with a 7-inch digital instrument cluster, a bright and bold head up display AND even the rear view mirror gets in on the act with a screen that appears at the flick of a switch that's attached to the reversing camera – so your view isn't marred by those in the rear seats.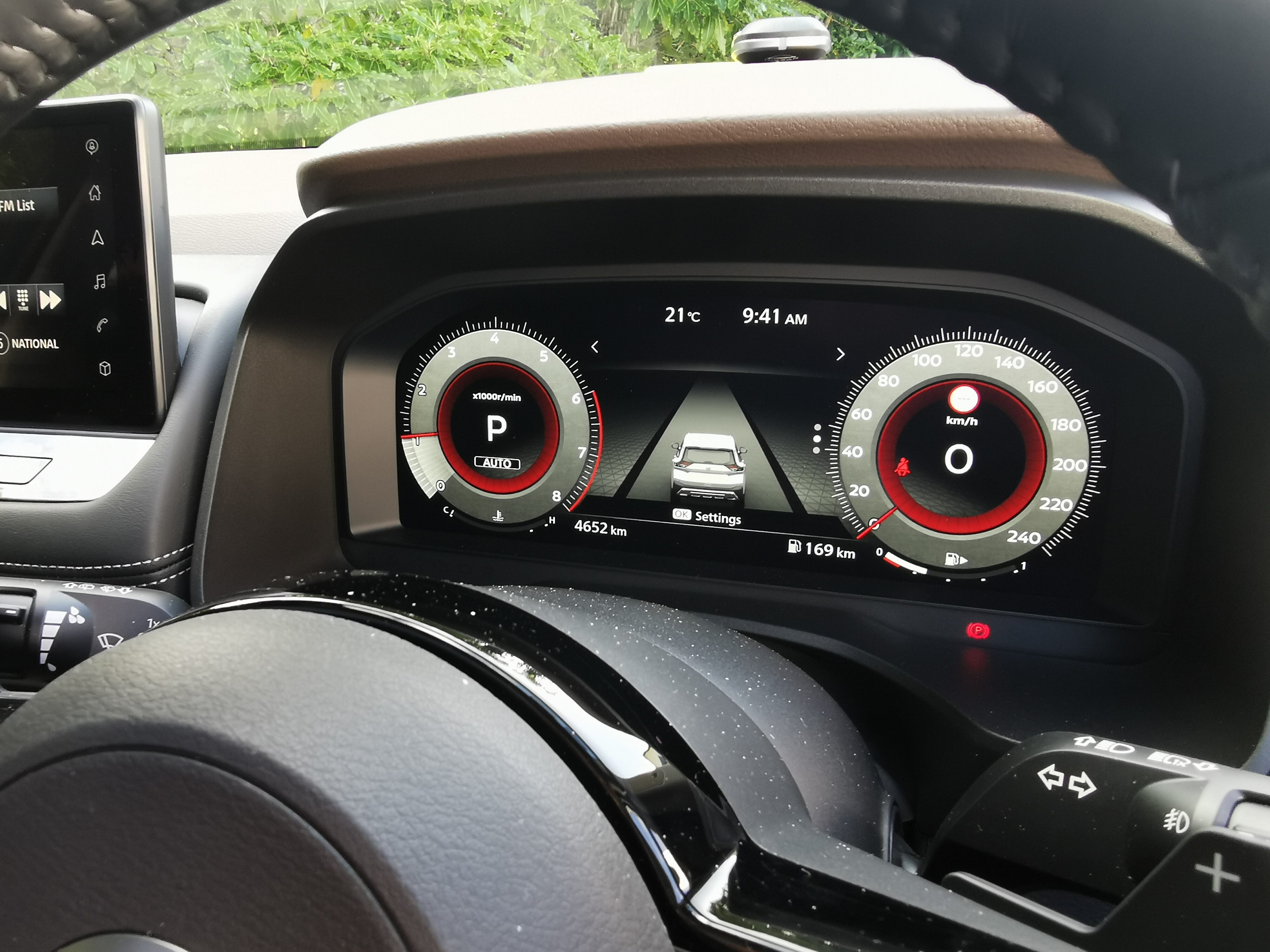 Taking to the road and you really notice just how improved this all-new model is. The Noise, Vibration, Harshness has been focused on and the popular SUV rides confidently and quietly on the tarmac, even the rough stuff.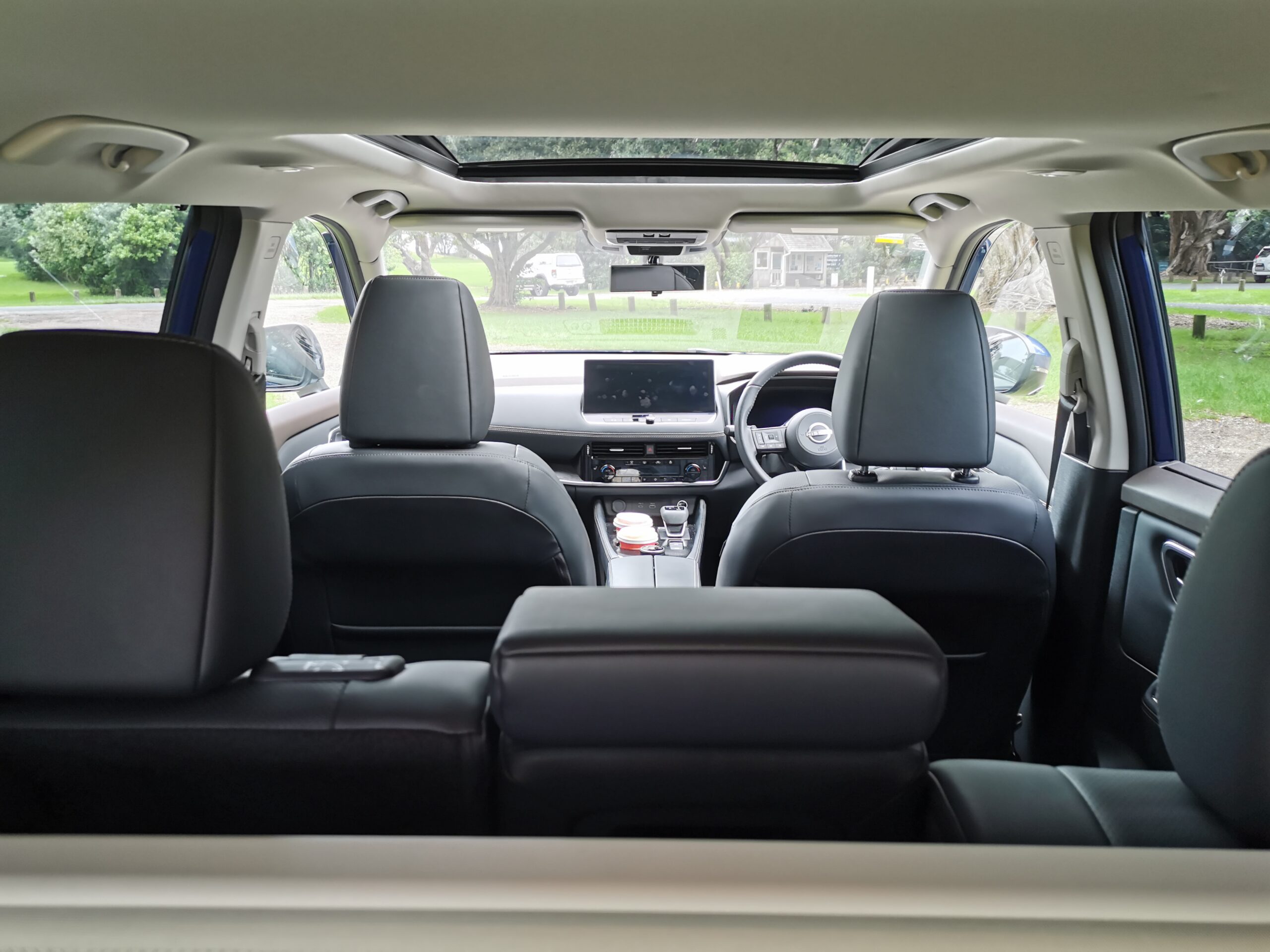 From a driver's point of view, the extras that have been added to this 4th generation would have you easily mistaking it for a high-end Euro which in turn makes it a delight to drive. Information comes at you from all angles and yet doesn't seem too much or overpowering, in fact, quite the opposite, just handy and relevant.
As I said earlier, power delivery under heavy acceleration does lack a bit of excitement, however, in its favour, it is both smooth and consistent and it handles 100km/h well in its stride.
Aside from the vast upgrade in cabin materials and its more refined drive, it's the new X-Trail's ability to handle the family stuff well that really tips the balance. For example, the doors open to nearly 90-degrees, meaning that getting a baby seat in is easy. And there are so many areas for those bits and bobs that make up everyday life (including a big storage area under the centre console). Plus there are a number of power points for devices – although why kids don't look through the window at the world outside is beyond me.