I have to admit to mulling over the title of this review for quite some time (see, it's not just thrown together), but I think it sums things up nicely as the powertrain that sits inside this ultra-swanky, top of the line X-Trail is in fact two – a petrol engine that acts as a generator, creating electricity to charge a battery that feeds the electric motor(s) that drive the wheels.
For those still scratching their heads, think of it this way, the ePower X-Trail is an EV SUV that just happens to be carrying around its electrical supply too!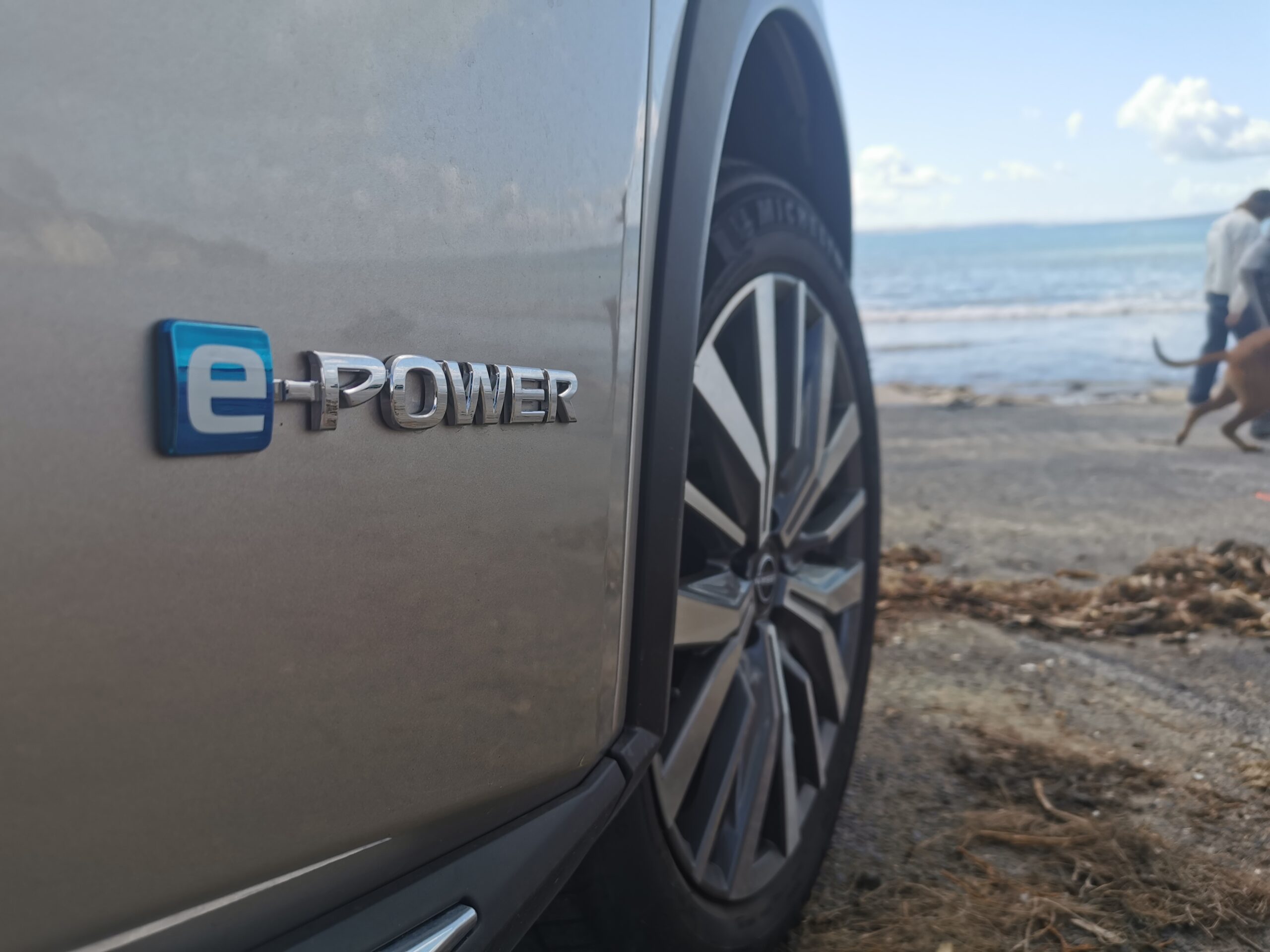 The result of the above is a rather unique driving experience, made moreso by the addition of Nissan's e4ORCE, an electronic AWD system that responds to terrain change 10,000 times faster than a mechanical AWD set up. I assume that by now I have your attention.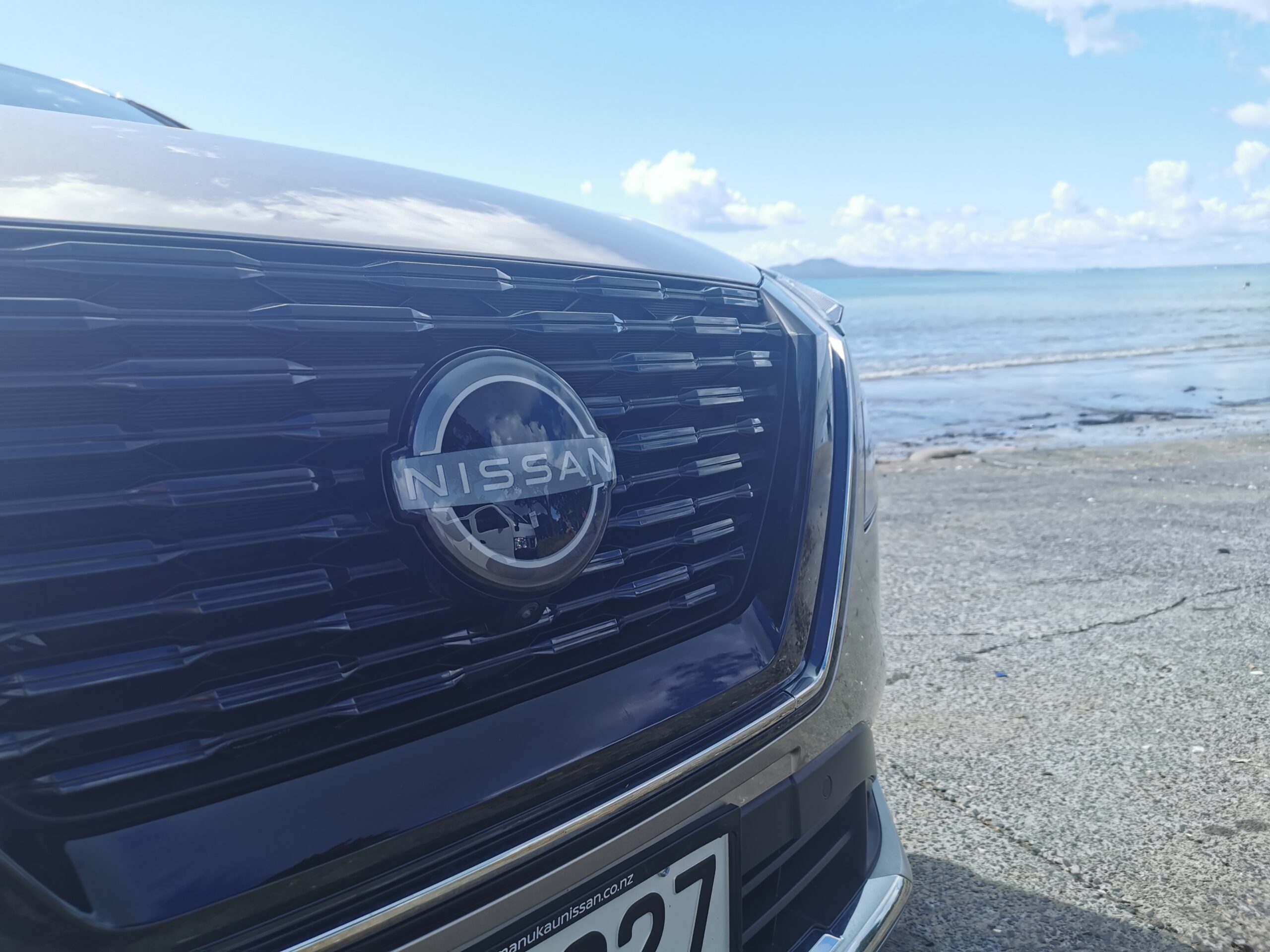 I'll spare you the full walkaround of this all-new 4th generation X-Trail, but what you need to know is that although the wheelbase remains the same size as the previous model, it's now taller, wider and a tad shorter which translates to a more roomy and spacious cabin. The design has been enhanced, with a modernised V-Motion grille, and new-look LED lights have been introduced at every opportunity.
The 'floating roof' remains, as do the 85-degree wide opening doors, but the entire cabin has been thrust forward in time, with posh and premium materials and not one but three screens there to offer you all the information you should desire.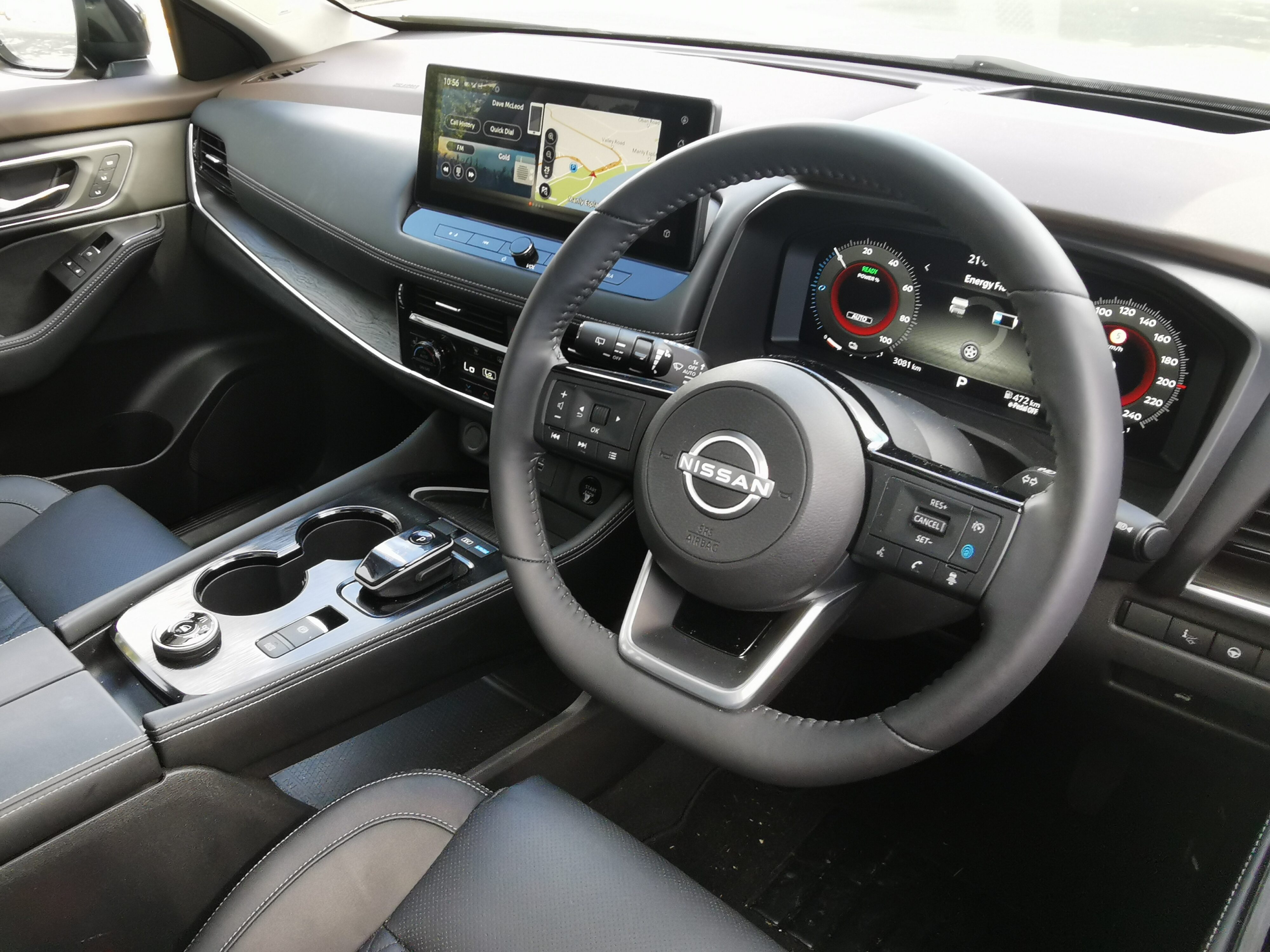 Some of you may remember that I drove this new ePower/e4ORCE model in Slovenia not so long ago (believe me I have told everybody at least once), but it was great to get the keys handed to me on home soil and see how it really performed (without a glorious European backdrop) – Northern Rovers FC in Glenfield is not quite the same. However, the scenery may not have been as impressive but the drive was certainly more real – in a good way.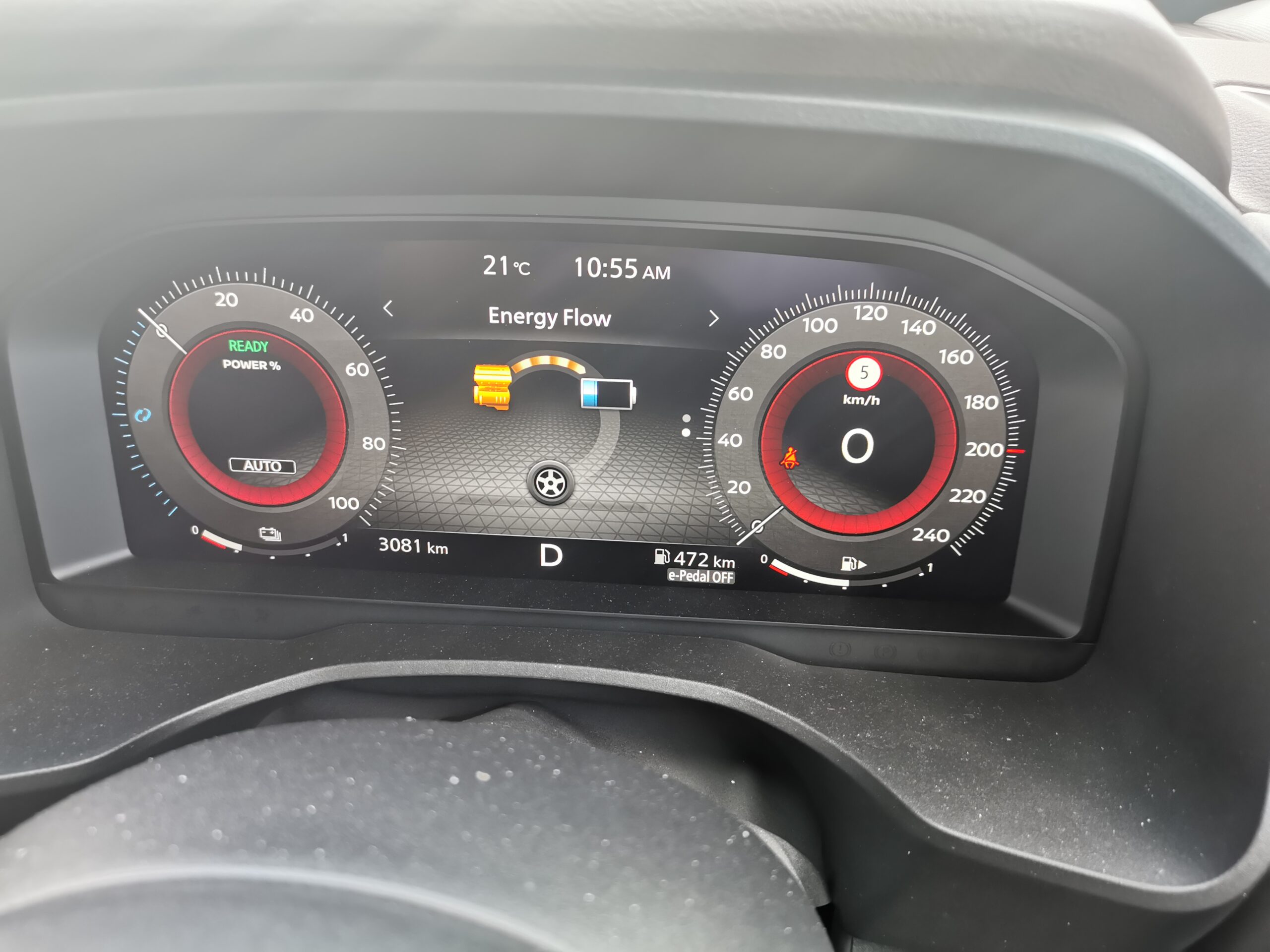 For example, those wide-opening rear doors really come into their own when kids, loaded with sports gear, hop on board, and although the 575L of luggage space is 10L less than its purely fossil-fueled sibling, it's still big enough for my partner to fill with a weekly shop and can be accessed via a kick (the luggage space not the wife).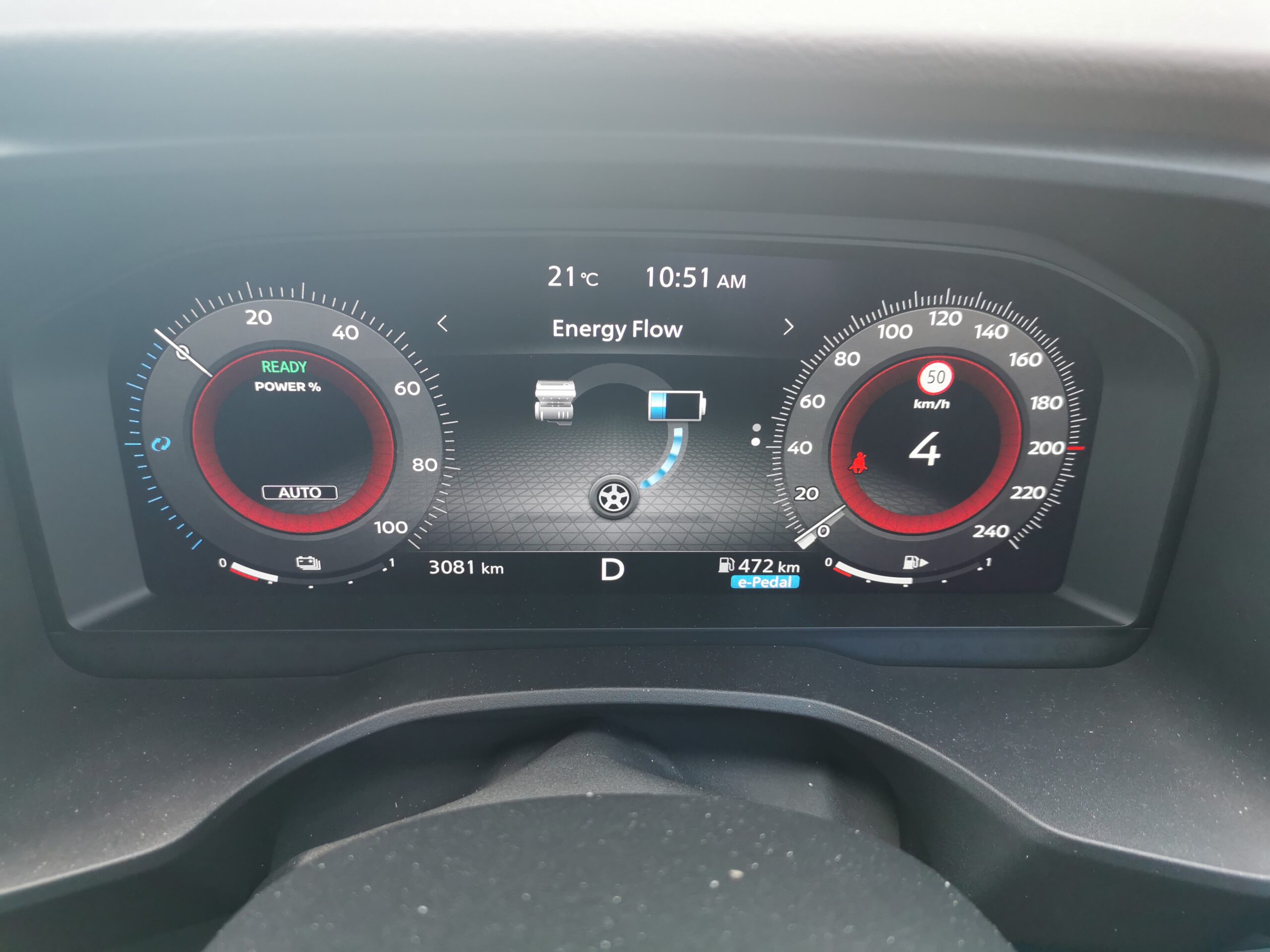 Back to that powertrain, the ICE engine is a three-cylinder 1.5L variable compression turbo but as I said (if you were listening), it acts as a generator supplying power to an inverter, and it's therefore controlled by the charging requirements of the 1.8kWh battery and not by the throttle alone, so it often sparks up into life at the unlikeliest of moments – either way, the engine and wheels are never directly connected, only the two electric motors have the pleasure of that task.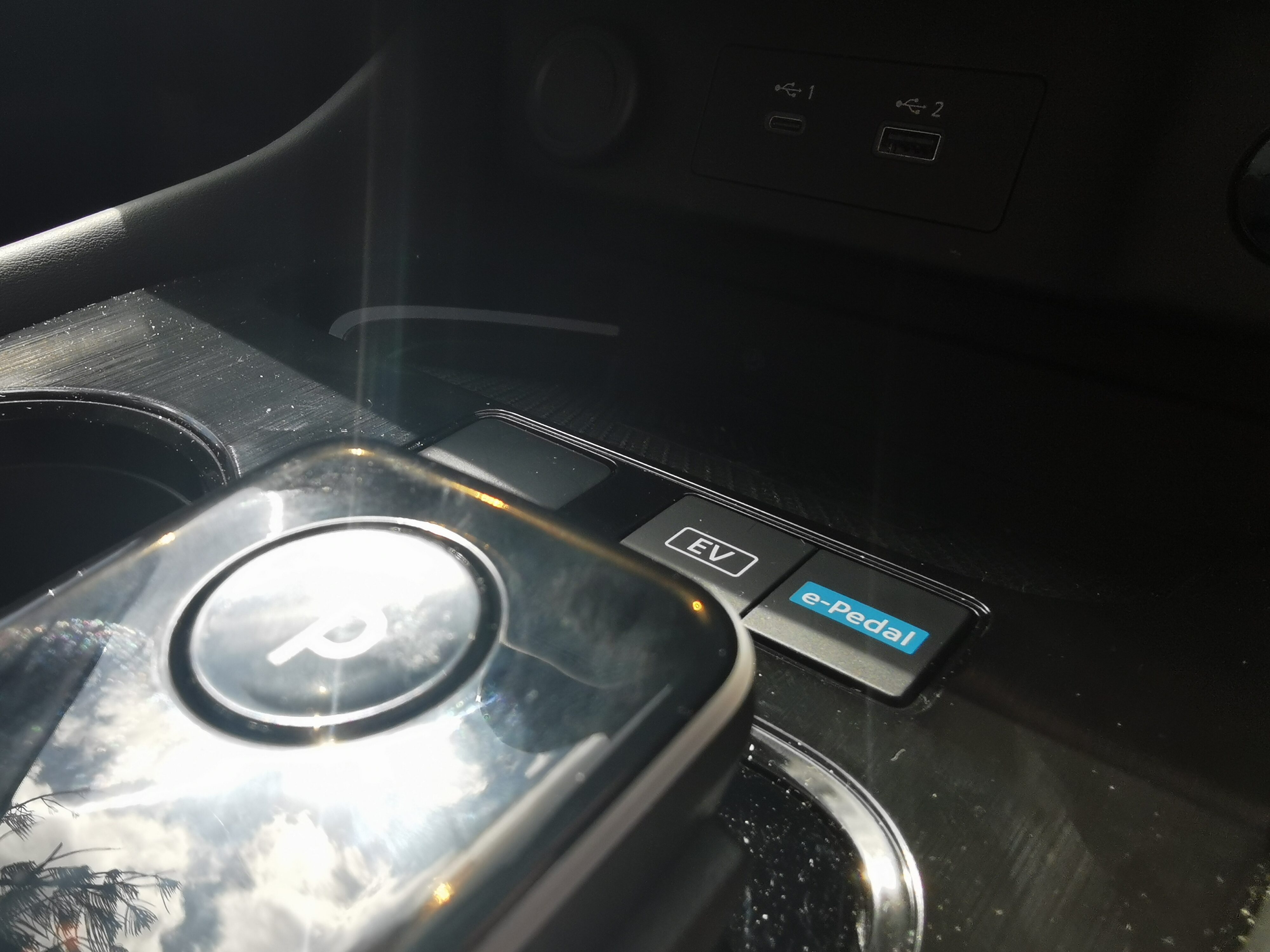 That being said, the 1.8kWh battery also garners charge from brake regen, with heftier charging coming in if you use the B function on the gear selector. Hoverer, despite there being an EV only button, 1.8kWh doesn't get you that far before the 'generator' kicks back in.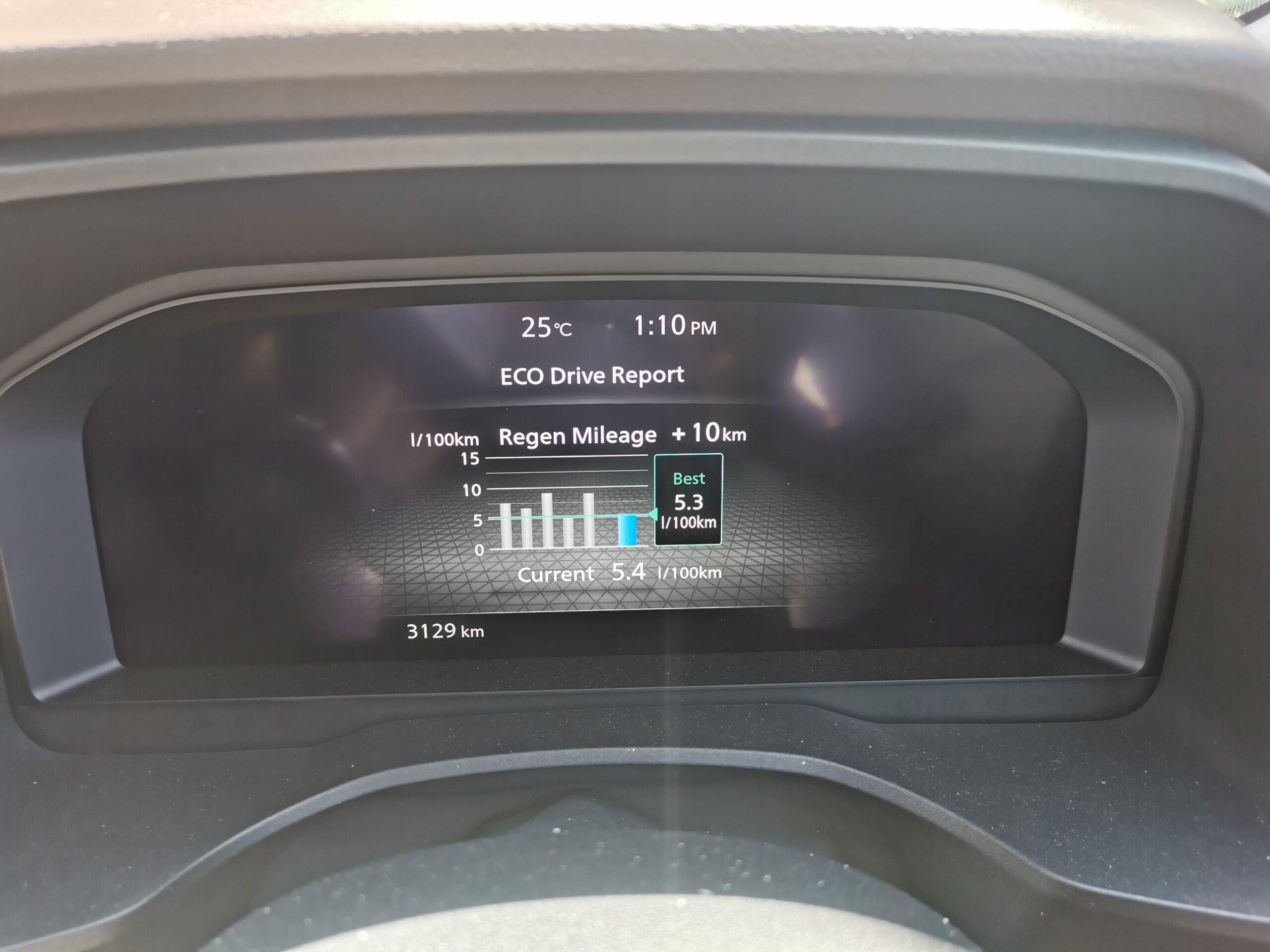 Alongside the EV button is an e-Pedal button which once depressed almost totally relieves the brake pedal of its duties, meaning that you can 'one foot drive' the moment you leave congested city limits – just be aware that it doesn't bring the SUV to a full stop.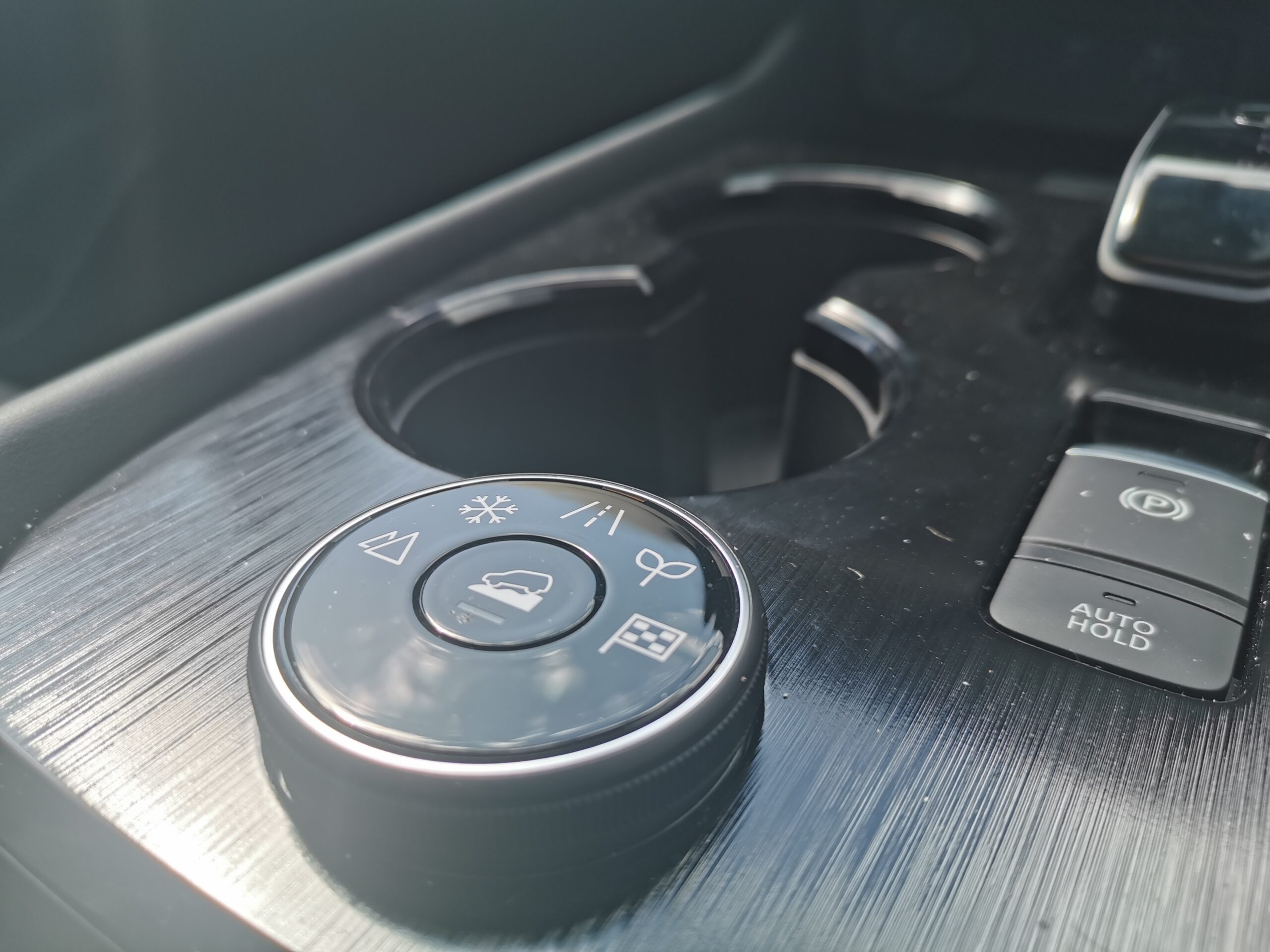 Behind the gear stick is the Drive & terrain mode selector with 5 modes (Auto, Eco, Sport. Snow, Off-Road), I have to say that during my 5-day test I stuck to the tarmac and predominantly (or is that predictably) stayed in Sport – It's hard to do an eco test when you need to try out acceleration – which is around 7 seconds 0-100km/h.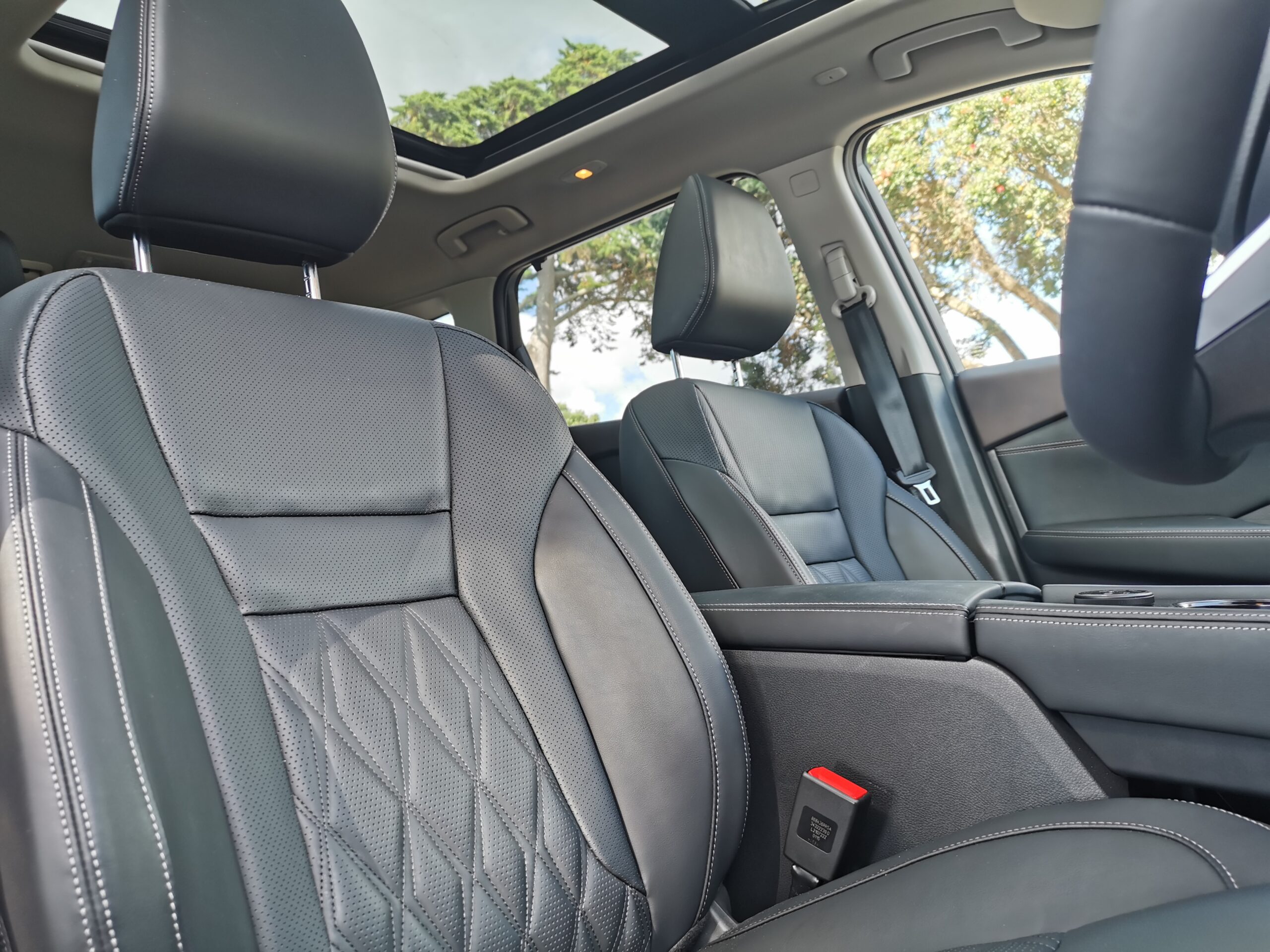 Despite NZ's atrocious road surfaces, the new X-Trail does its best to keep its occupants in a more serene state, muffling out what noises it can and having its clever suspension take the brunt of the pounding below. I did manage to free myself from household duties and head for an unsealed road by Waiwera, normally rough and gruff (both the road and I) the X-Trail's e-4FORCE even managed to put a smile on my face – big ups.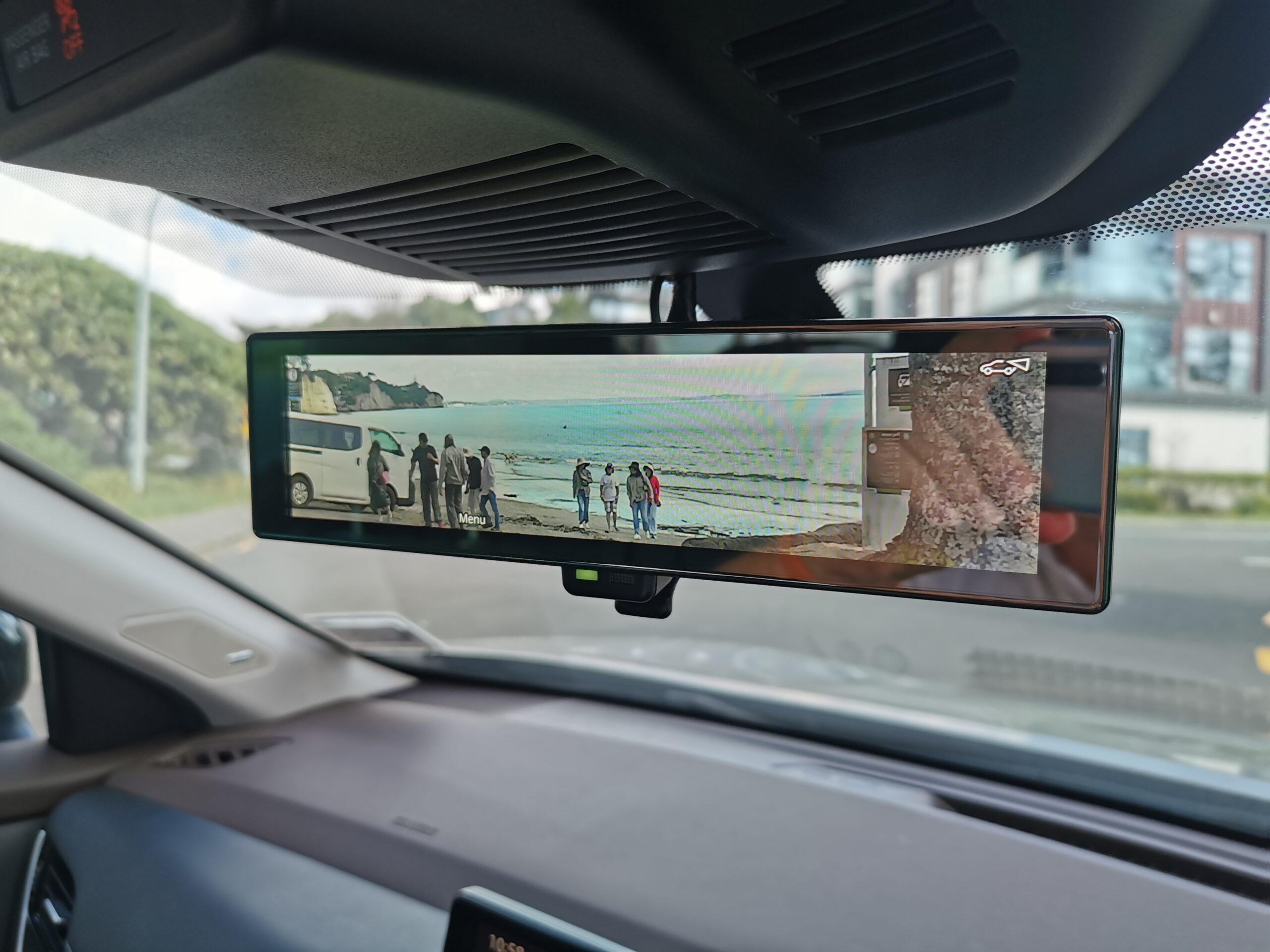 The ride is confident and the safety and comfort is there in spades too. Its ProPILOT features the likes of Lane Keep Assist, privacy glass, fog lights, a digital Around-View monitor, heated front seats, dual-zone climate control, sliding rear seats, front parking sensors, synthetic leather trim and 18-inch alloy wheels. However, my e-POWER with e-4ORCE came with all the additional fruit such as a panoramic sunroof, Bose 10-speaker sound system, full Nappa leather seating and the significant tech upgrades (a 12.3-inch, navigation-equipped touchscreen, a 10.8-inch Head-Up Display, rear view camera in rear view mirror, wireless phone charging and wireless Apple CarPlay, and a 12.3-inch TFT digital driver display – to name but a few)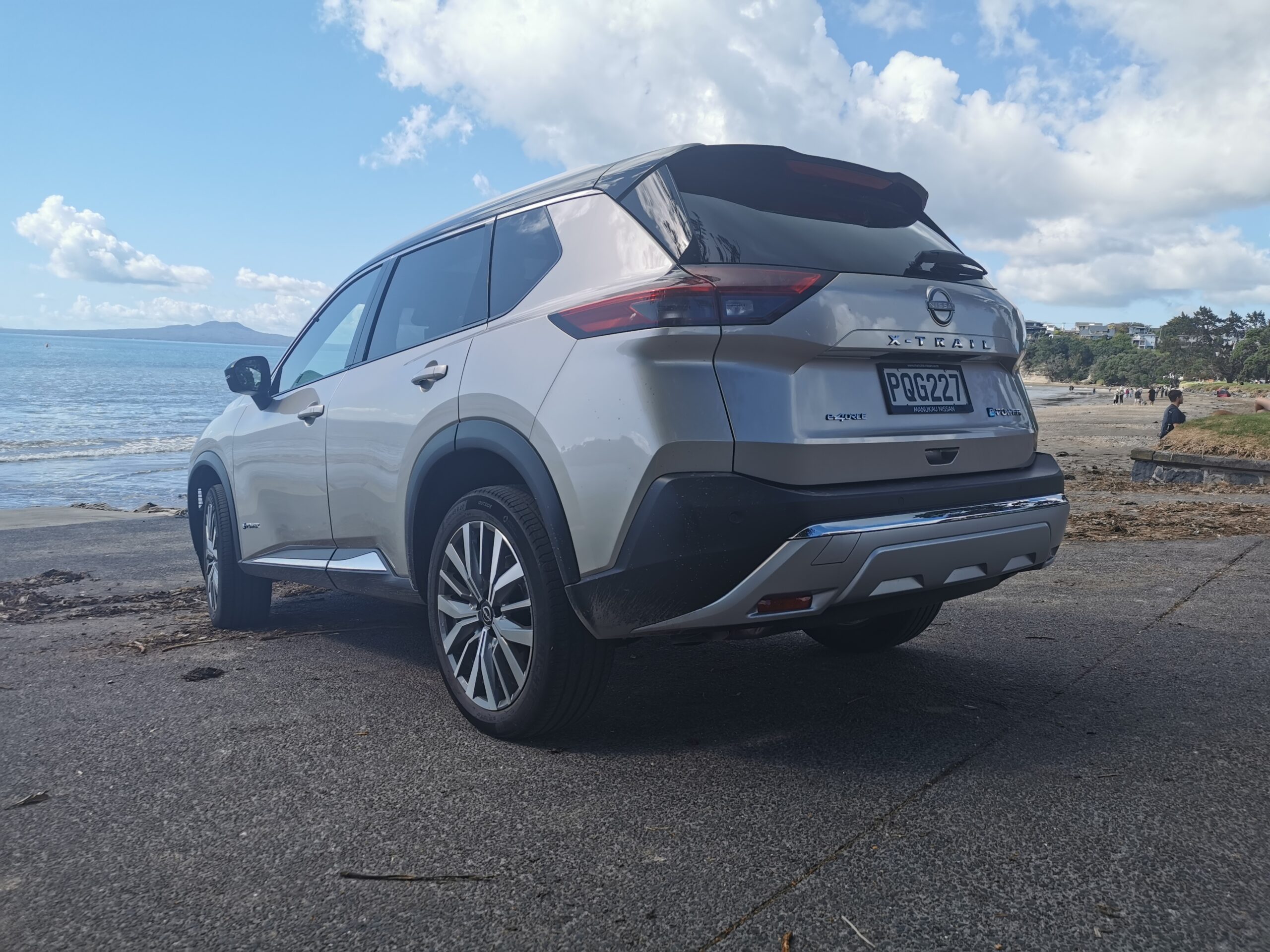 As with each generation of this popular SUV, Nissan has upped the ante with this 4th generation, however, it's hard to see how they can top it. Its improved yet traditional looks turns heads, the drivetrain offers an EV feel without the need for a lengthy charge, its AWD system is astonishing and tech comes to you from all angles – top marks in my book.