Remember the cool, smooth touch of the polished pebble you picked up during that beach walk many summers ago. Or the velvety feel of your old bottle-green armchair, and how the gentle resistance of its tiny fibres created a slight friction against your fingers.
The way our minds can hold on to tactile memories is remarkable, and it's these simple encounters that remind us of the power of touch. Even the briefest connection can leave an everlasting sensation, so that decades later we can recall it as vividly as if we experienced it yesterday.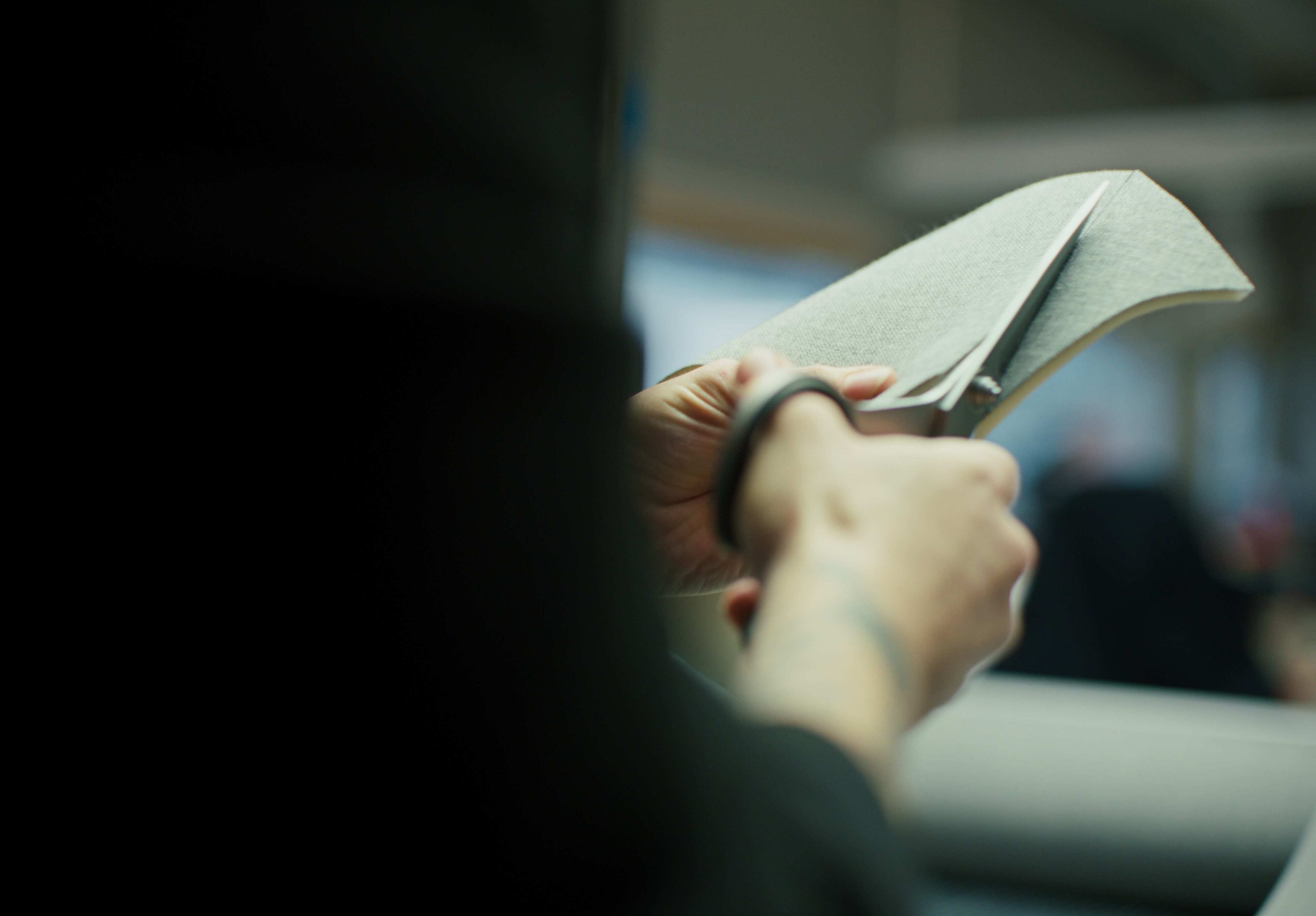 When our designers created the interior of our Volvo EX90 SUV, they picked materials that create lasting impressions. Materials from natural, recycled and renewable sources. Materials that feel good and do good. Together with the design, it's an expression of our company's values and Scandinavian foundations.
"I work with an amazing team – they're very much motivated by the values of our brand and meaningful design," says Lisa Reeves, Head of Interior Design at Volvo Cars. "We have worked to redefine luxury by using more sustainable lightweight materials that really feel tactile and are of great premium quality."
This reinterpretation of luxury means that excess and conventional fabric make way for circularity and the progressive Nordico material.
The Nordico upholstery, created from textiles made from recycled material such as PET bottles, as well as bio-attributed polymer from forests in Sweden and Finland, sets a new standard for premium interior design.
"Our designers have put so much effort into designing the grain you can feel on the surface of the Nordico material," says Lisa Reeves, referring to the intricate texture of ridges and valleys – like miniature landscapes.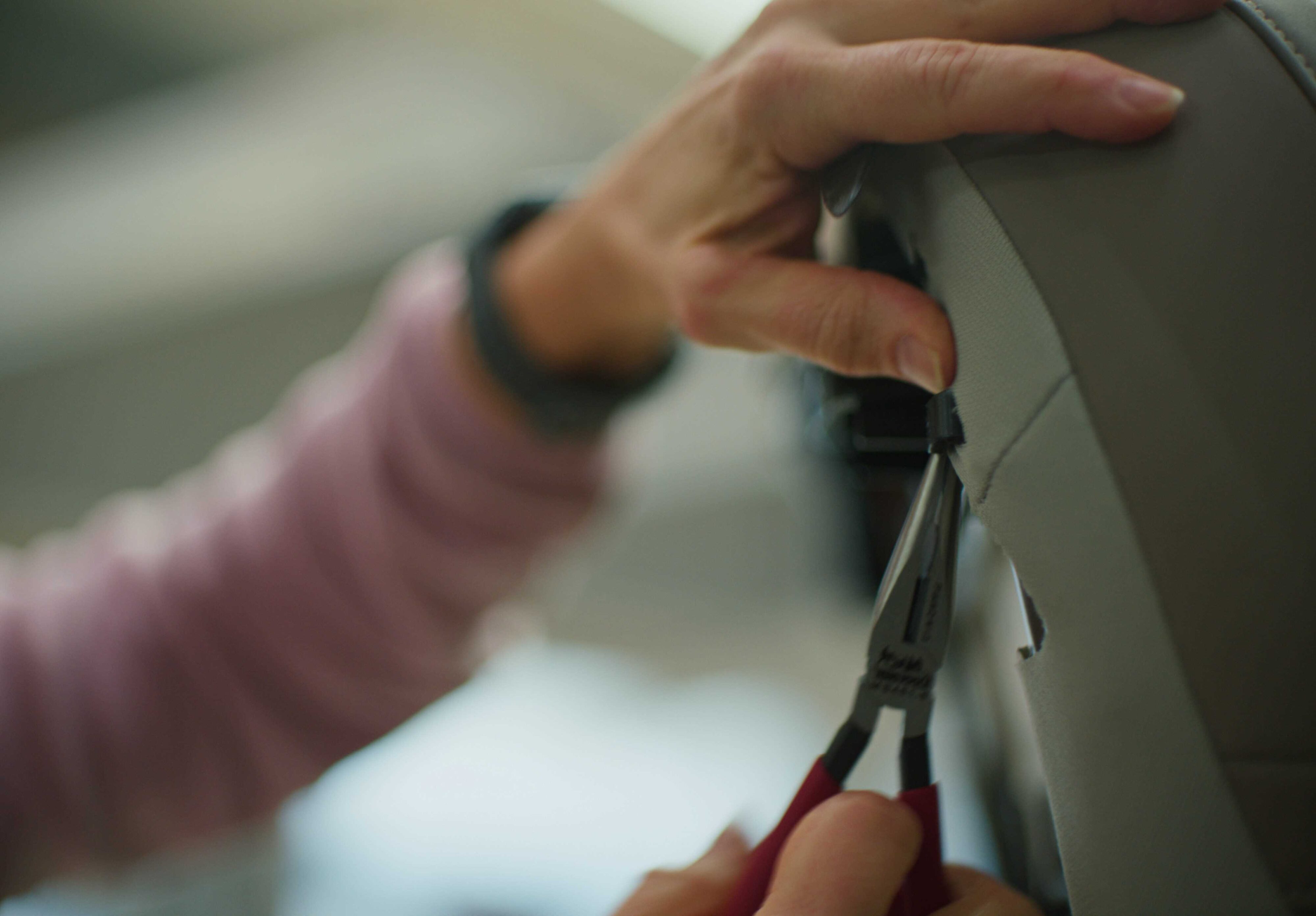 Another EX90 upholstery option is our Nativa-certified wool blend seat finishing, a fabric certified according to strict sustainability standards on animal welfare, environmental and social issues. It has also obtained the Performance Certification from the Woolmark Company.
Together with FSC™-certified wood panels around the cabin and carpets partly consisting of regenerated polyamide, these material choices make sure that the Volvo EX90 consists of almost 50 kilogrammes of recycled plastics and bio-based materials – the highest amount of non-primary fossil-based materials in our line-up of cars.
The Volvo EX90 also allows you to customise your car's interior by choosing between seven different 'rooms'. Inspired by the Scandinavian lifestyle and its close connection to nature, each room provides a different mood, thanks to our designers' thoughtful selection of colour, upholstery and material finish. And with the SunLike LEDs lighting the cabin with near-sunlight and enabling a more natural colour expression, the wood deco and progressive materials of the Volvo EX90 stand out more clearly.