Fire & Emergency New Zealand's Annual Basketball Tournament is taking place this weekend in Hamilton and they've teamed up with Ebbett Hamilton and Opel New Zealand to raffle off a chance to win a brand new Opel.
Raising money for I AM HOPE
The raffle is not just for giggles either; the FENZ crews are raising money for I AM HOPE so scoring a big draw for the main prize makes it all the more appealing to buy those $10 tickets!
…and a big main prize they got, too! The winning ticket holder gets a chance to win a brand new Opel Mokka-e SRi electric SUV! Yeah, that's the full bells and whistles model worth $69,990.
It's not just a game of chance, however, as the winning ticket holder will need to clear a four step basketball skills challenge to take home the car.
Lay-up… yup, this'll be a nice warm-up and a confidence booster. 1/4 of the way to a new car! #boom
Free throw… okay, this is a bit more serious, but these folks are basketball players. No dramas. Half way there!
3-point shot... okay, this is getting real now. Nobody's blocking though, so it's child's play. One more thing…
Half court shot! Okay, this isn't fair anymore. But you do get two goes at the half court shot!
Did I mention you only have 45 seconds to get to the half court shot and sink it?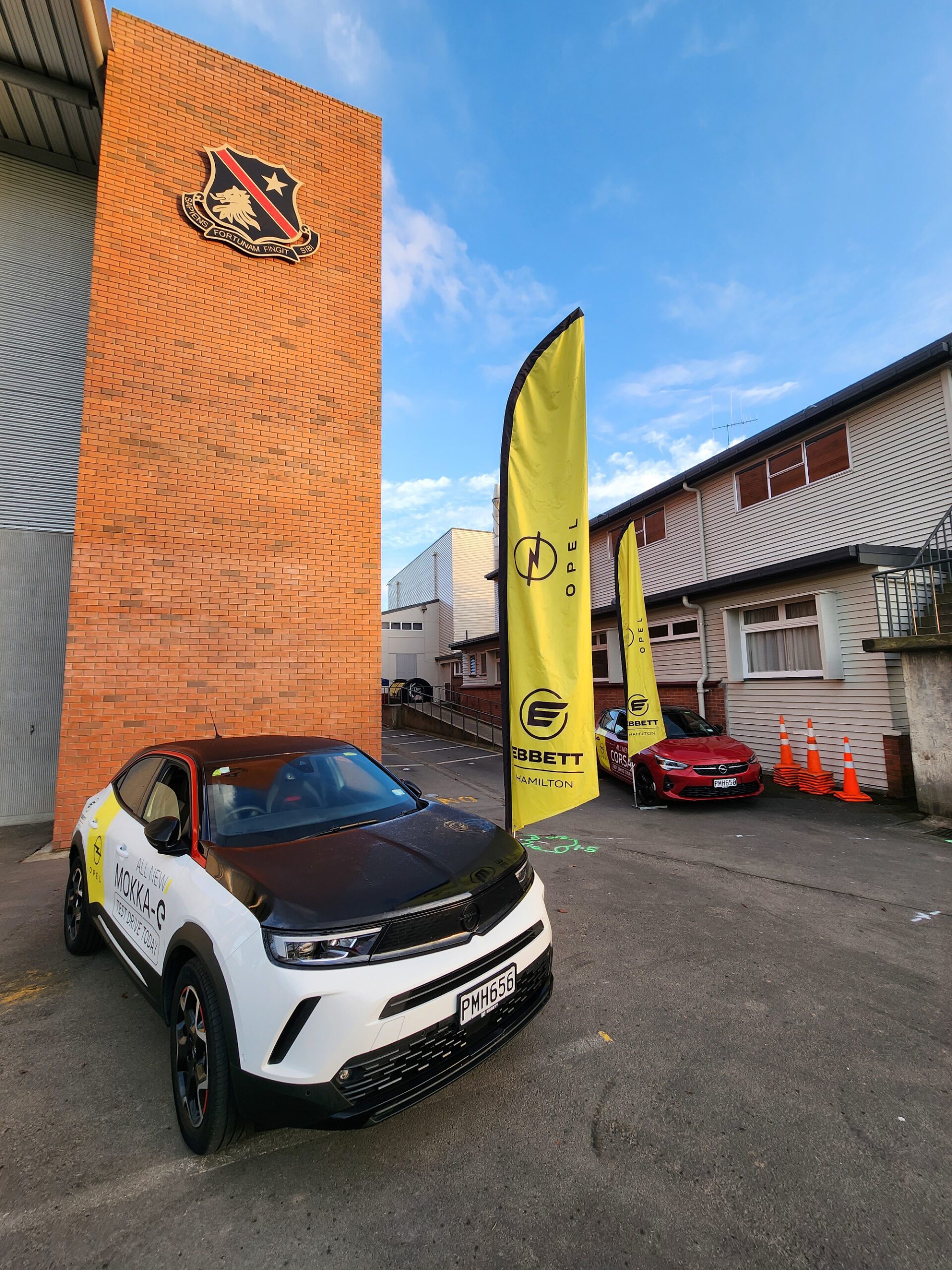 "I hope someone wins!"
Granted, it's a giant prize worth a mountain of money, but the team at Ebbett Opel in Hamilton are genuinely rooting for the Fire & Rescue heroes to win the car. "We're ready to celebrate the win for sure. We'll make a big deal and get the cake and balloons out when the winner comes to collect their new car. We all have our fingers crossed for the competitors," said Carl Hayman from Ebbett Hamilton.
Opel New Zealand boss, Noah Robertson, echoed Hayman's enthusiasm: "It's an honour to be a part of this event. Not only are the team from FENZ putting their lives on the line as part of their work, but to put on an event to promote sport and raise money for charity in their free time as well is just something we're really excited to support."
Fingers crossed all 'round
We'll join everyone wishing the FENZ crews all the absolute best of luck this evening when they shoot for the big prize. The Opel Mokka-e SRi is one of our favourite new EVs in the Tarmac Life circle and we can't think of anything better than to write a story about someone winning it in a basketball challenge!
Good luck!