With the all-new Enyaq iV, Skoda has been welcomed into the ranks in pure electric vehicle production alongside their siblings from Volkswagen and Audi. It's been a long time coming, even though we got a taster of the BEV potential with the plug-in hybrid versions of the Superb and Octavia. Now its here and looking very stylish too. Despite being fashionably late to the BEV party, can the Enyaq make up for lost time by being a thoroughly good electric SUV?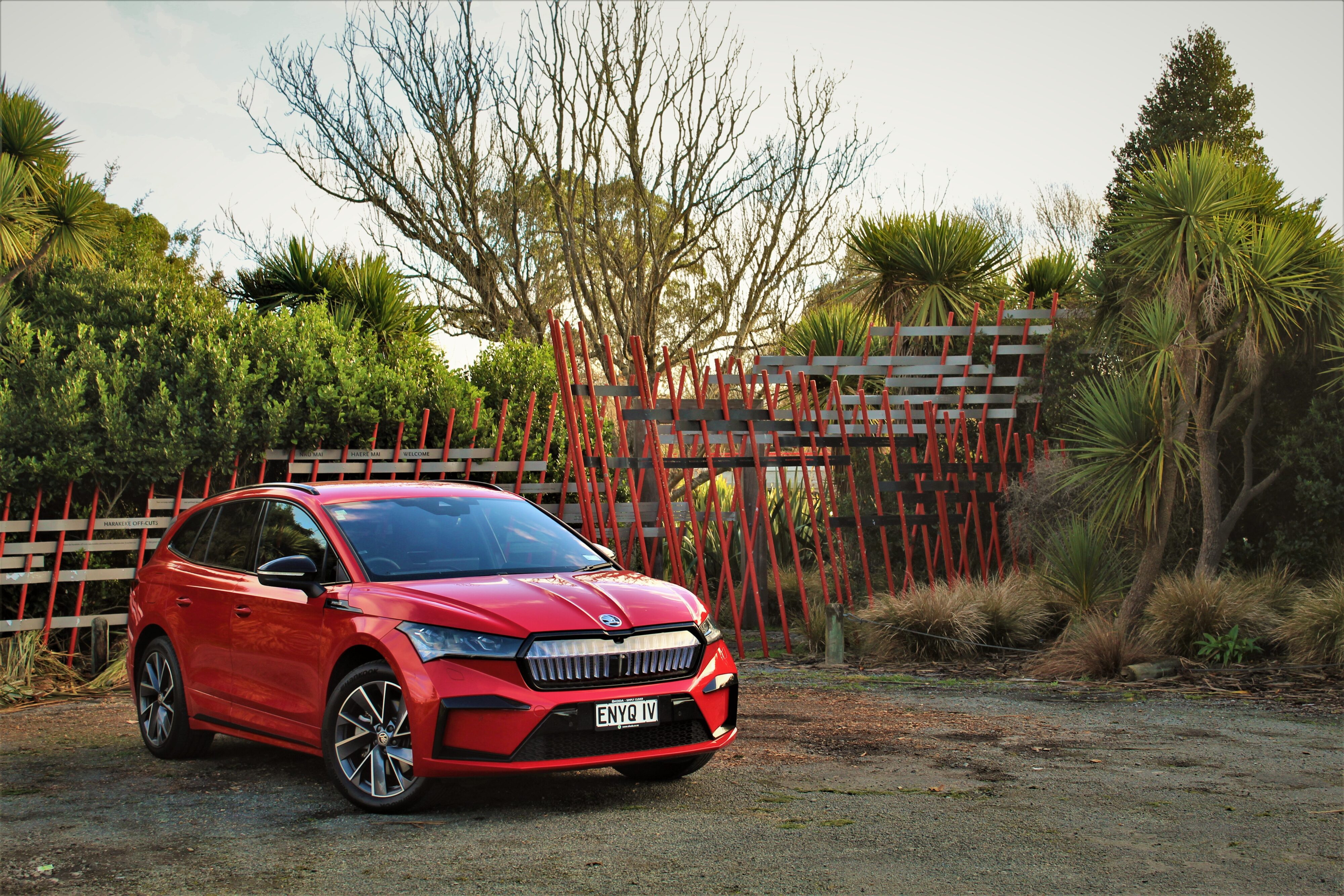 The Enyaq is split into two body styles, SUV and Coupe, both of which are based on the same Volkswagen Group EV-bespoke MEB platform. The SUV offers buyers the choice of two different trim grades, the entry level Enyaq iV 80 Sport Line and iV 80 Sportline Max while the Coupe is only available in flagship Sportline Max spec.
The decision to only offer the Enyaq in Sportline grade was the result of local Skoda buyers generally preferring to opt for the sportier grades throughout the range, such as the RS or Monte Carlo editions. You probably won't see these badges on the Enyaq, though it would be nice to have a red hot electric Enyaq RS.
Anyway, back to the car itself. The Enyaq represents the absolute pinnacle of the Skoda family. Power comes from an 82kW battery pack and electric motor sending 150kW of grunt and 310Nm of torque to, wait for it, the rear wheels. Yes, the Enyaq is rear wheel drive.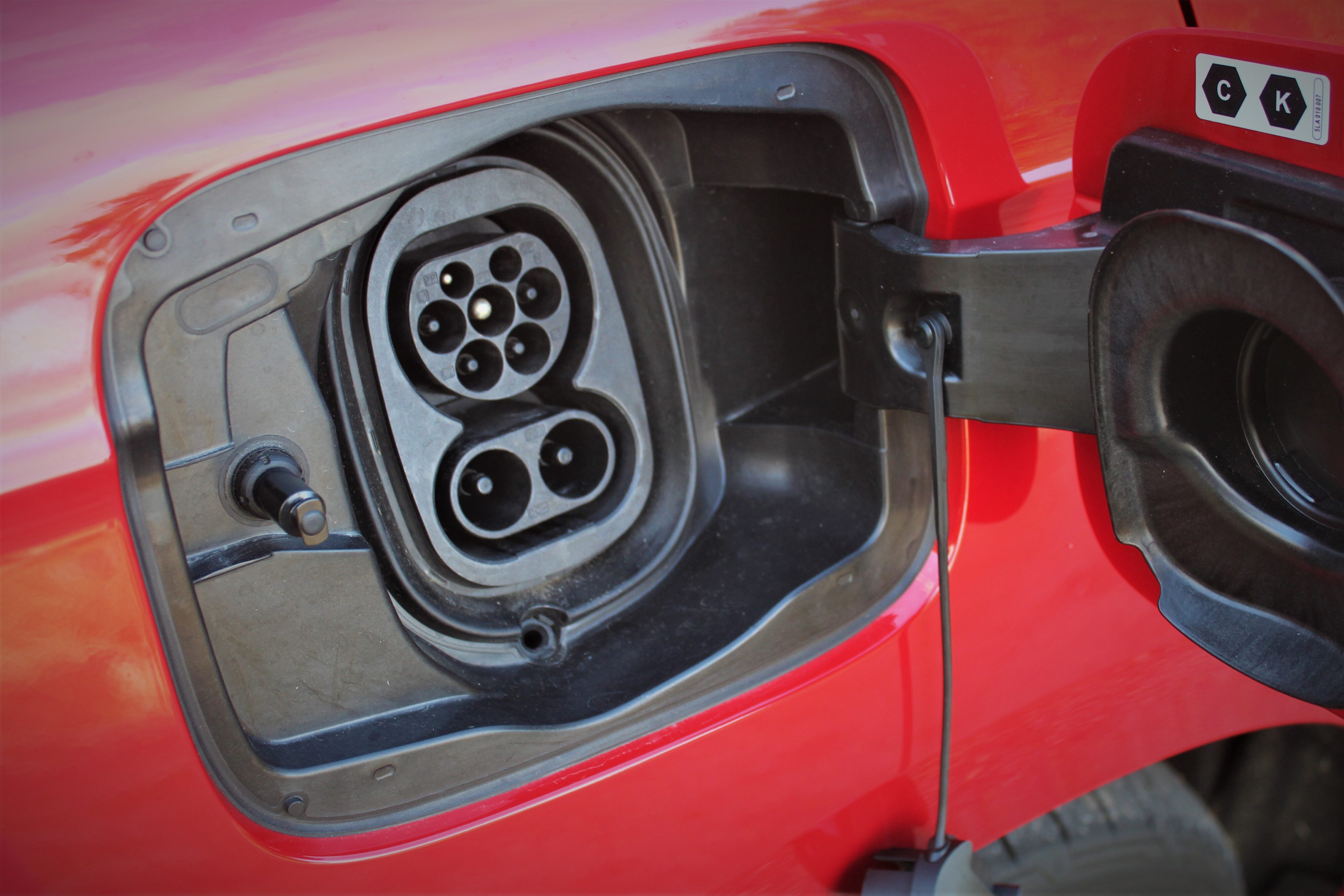 The Enyaq is compatible with both AC and DC fast charging. If you plug in to a 135kW fast charger, you will have 80 per cent charge in around 30 minutes or so. Skoda claim up to 532kms of range for the SUV and 544kms for the Coupe. However, getting that max range really depends on, as you might expect, how you drive it. On a good day with the right mix of open road driving and commuting, this could be closer to the 450km mark. Still mighty impressive though.
Styling wise, the Enyaq Sport Line is keen to flex its sporty looking muscles. Gloss black detailing around the C-style air curtains, badging, roofline and mirrors. You also get a set of sharp looking 20-inch Vega alloys as standard while the 21-inch Supernova set are an optional extra.
Now, onto that front grill. While it may bear a striking resemblance to the glistening gnashes of an American newsreader from a distance, it is actually a seriously cool bit of kit. Available only on the Sportline Max variants, it actually houses 131 LED lights illuminating each spindle of the grill. Called "Crystal Face" it also gives you a LED lightshow every time you unlock and lock the car at night. Cue the theme from "The X-Files."
The Enyaq Sportline MEB underpinnings continues that theme of sportiness. Thanks to a set of sportier springs and shocks which drop the Enyaq's stance by 15mm front and 10mm at the rear. It has quite a wide stance, but its clean-cut lines and edgy angles make the Enyaq a slick looking SUV.
That theme continues inside, though the addition of oodles of cabin space deserves special mention. Even the lankiest of folk won't be cramped in the front or rear. There is also a hefty 585L of boot space which swells to 1710L with that second row stored away.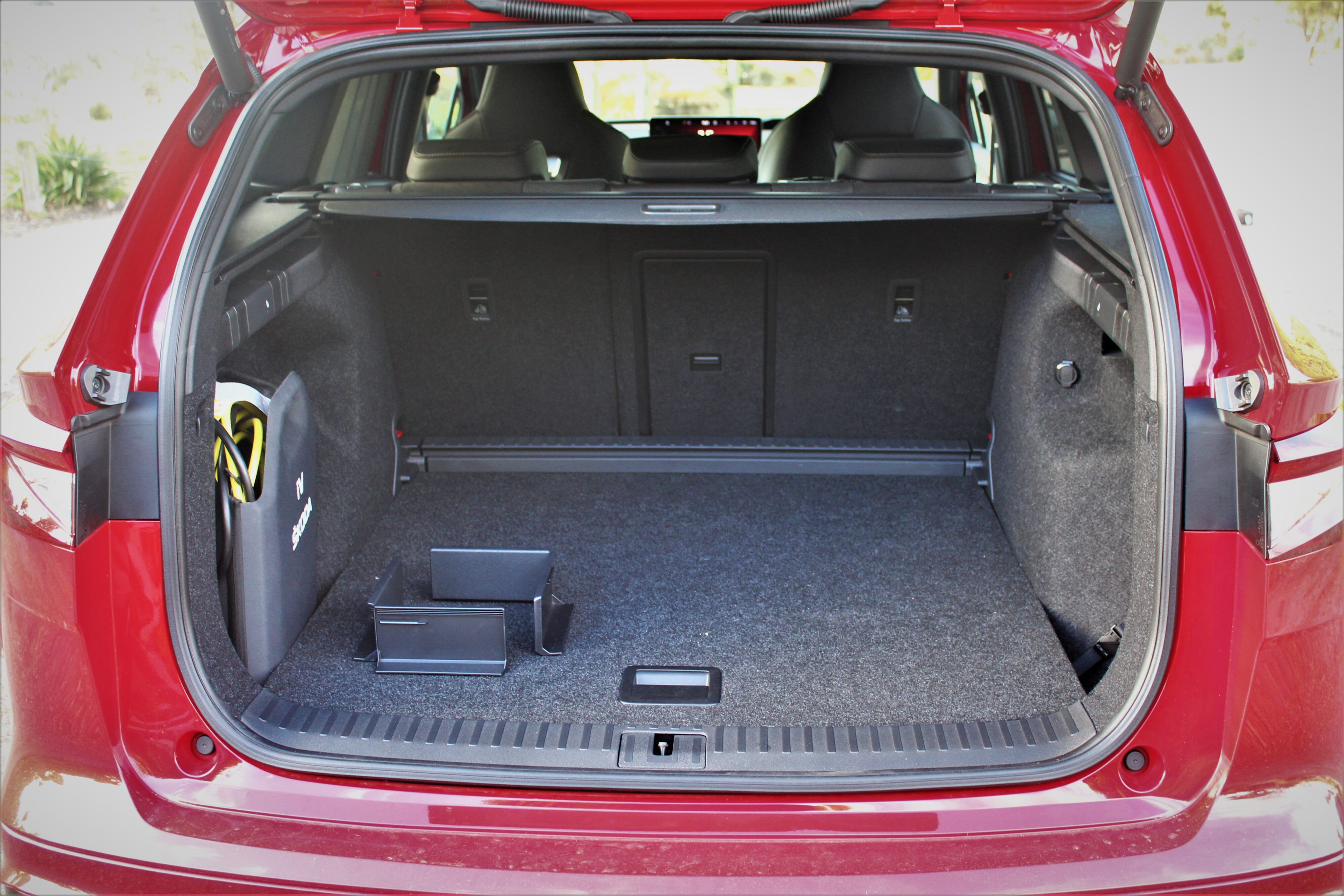 The seats themselves leaving you feeling quite high up. However, there is plenty of lumbar and lateral support for the driver and passengers. Another aspect about the driver's seat, other than the fact my Sportline Max came with a massage function, is the moment you slide inside and sit down, key in pocket, the car turns on. Foot on the brake and select drive and you are off. Gives a whole new meaning to the term "keyless entry."
The 13' touchscreen infotainment system is both clear and responsive. It also comes with motion sensing technology. This allows you to do various hand movements to scroll through menus, though I turned this function off after a while, preferring instead to press the screen instead.
The Enyaq Sportline Max gets electric heated seats, with the driver getting that aforementioned massage function, Smartlink+ with Apple CarPlay/Android Auto, LED Matrix headlights and a head up display. The latter of these is dwarfs the small digital screen displaying your speed, charge and other sub menus. It would come as no surprise that Skoda is slowly transitioning towards having the HUD as being your main source of driving data.
The Enyaq Sportline Max's safety suite is also rather comprehensive with features like auto emergency braking, adaptive cruise control, lane assist, side assist, blind spot detection, parking sensors front a rear, a 360-degree rear view camera with park assist, rain sensing wipers and auto headlights.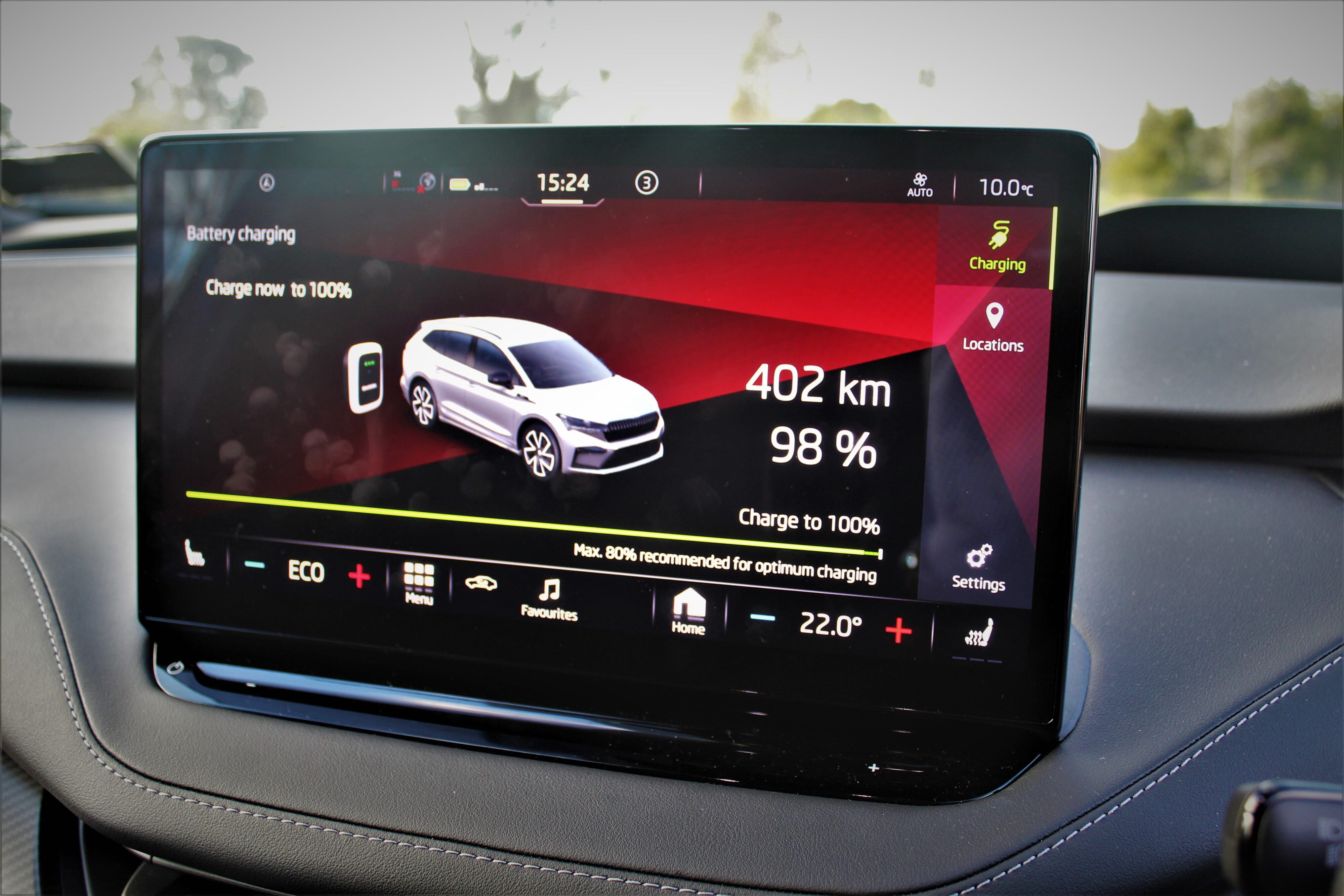 Now it's probably best not to entertain any notions of the Enyaq being a performance SUV, because it isn't. Its 0 to 100km/h of 8.6 seconds won't leave you planted in those hip-hugging massage capable seats.
However, what the Enyaq is mighty impressive at is being a comfortable long-distance tourer. Despite its sporting pretensions, it is remarkably comfortable on a motorway cruise. Tyre roar is minimal and nicely weighted steering is communicative and precise.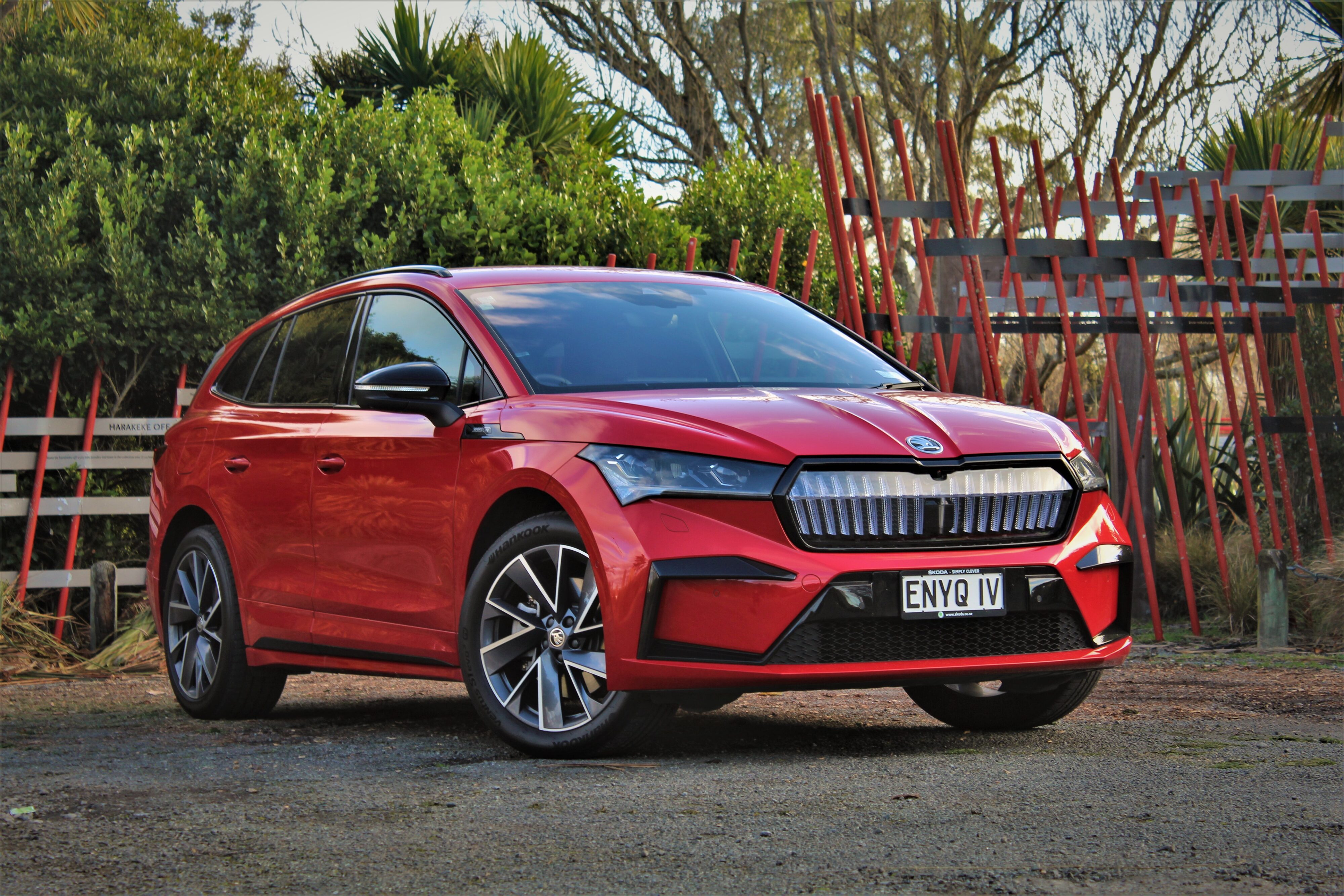 This is also a great time to fire up that 13-speaker Canton premium audio system which is probably one of the most underrated in-car stereos around. Massive Attack never sounded so good. It's not a bad handler either. With its "Dynamic Chassis Control" the Enyaq does do well with the twisty stuff.
You also have three levels of regenerative braking which can operated via the "shift" paddles. The gulf between each one isn't terribly vast but still quite effective especially when going downhill. Also, B mode does a fine job of this too should you want it.
Now onto the subject of price. Up until just recently, the three-tier model line-up wasn't exactly in its favour. Basically, the Enyaq originally cost considerably more than its main rivals, with that base iV 80 Sport Line originally starting at $92,990.
However, things have changed. The Enyaq range has a new price tag, with the Launch Edition Enyaq iV SUV Sport Line kicking things off at $79,990 driveaway. That is a considerable reduction and it means the entry level Enyaq can take full advantage of the Government Clean Car Rebate of $7,015. Naturally, the rest of the range has followed suit, with the SUV and Coupe Sport Line Max coming in at $84,990 and $89,990 respectively.
Factoring in this new price and its ability to whisk its occupants around in rather refined surroundings while stylishly sipping away at the electrical go-juice means the Skoda Enyaq has been further elevated to a standout position in an ever growing and competitive market.
RATING: 8.5/10