The NZ launch of Mercedes-EQ EQA 250 was a very sustainable event that began at New Zealand's first 5 Green Star hotel, The Hotel Britomart. From its hand-made brick exterior and timber-lined rooms to its linen, staff uniforms and sustainably caught seafood-biased 'Kingi' restaurant, this 99 room hotel oozes good green karma from every angle. AND all this without any compromise on comfort or luxury – much like the EQA 250.
The EQA follows hot (well 18-months) on the heels of the award-winning EQC and the baby of the Mercedes-Benz EQ family – with EQS next and EQB to be here around 2022.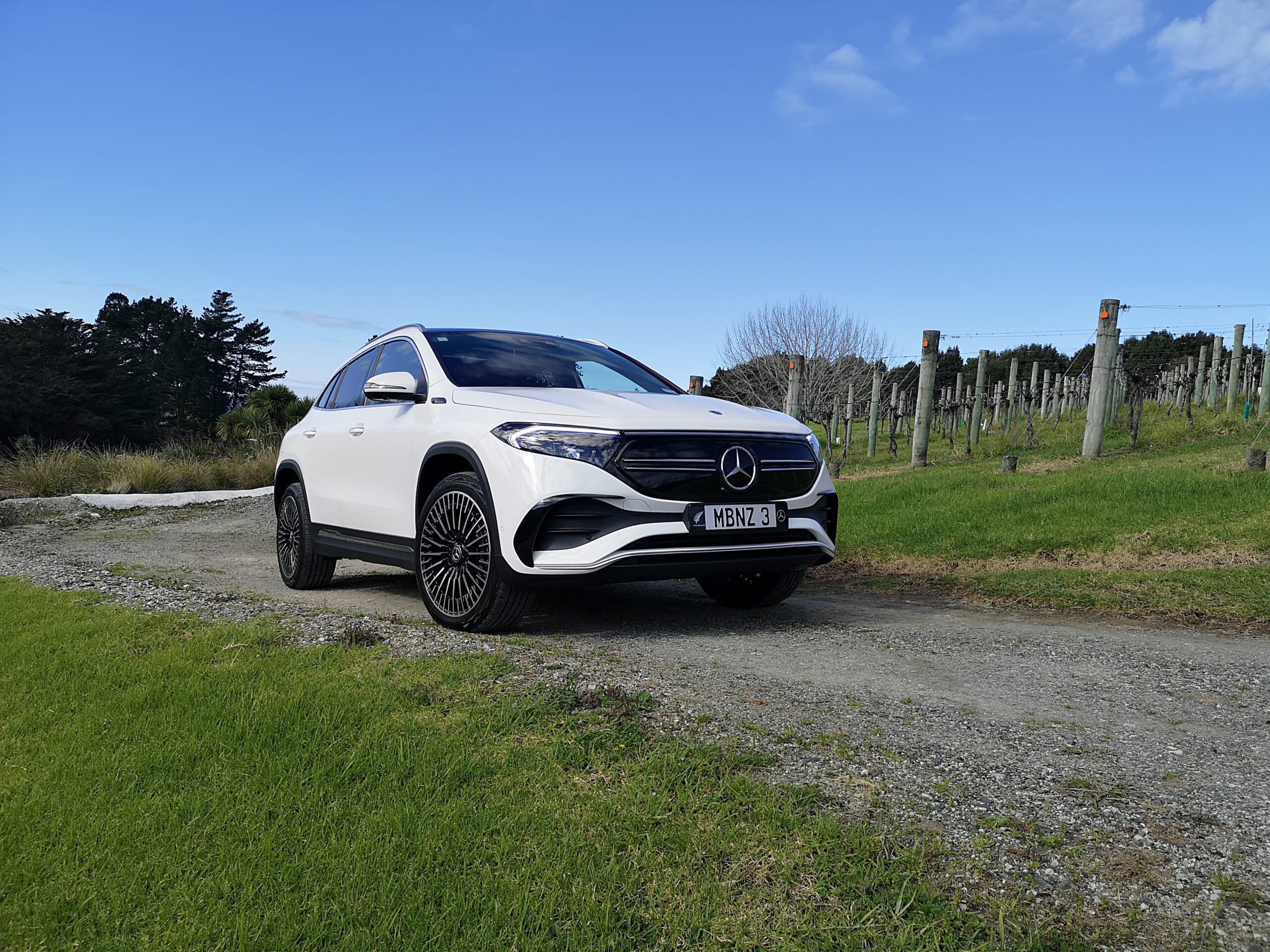 The EQA is a compact executive vehicle that although is perfectly suited to the urban environment, is actually more than happy to accompany you out on the open road, appealing to those of us that like new things and embrace exciting technical/digital applications – it's a very smart SUV.
At 4.46m long and 1.83m wide, the EQA is smaller than its EQC sibling but is equally equipped, moreso in some areas. Its black flat panel grille lets you know it's part of the EQ family and the nose comes with an LED light band to add to the 'electric' effect, the headlights are LED too.
The EQA's profile includes 19-inch wheels (although our rides for the day sat on 20's), brushed aluminium roof rails and privacy glass from the B-pillar back, while the rear showcases a tapered LED lightbar and a kicker tailgate (should you venture up the package range) that opens to 340L of luggage space.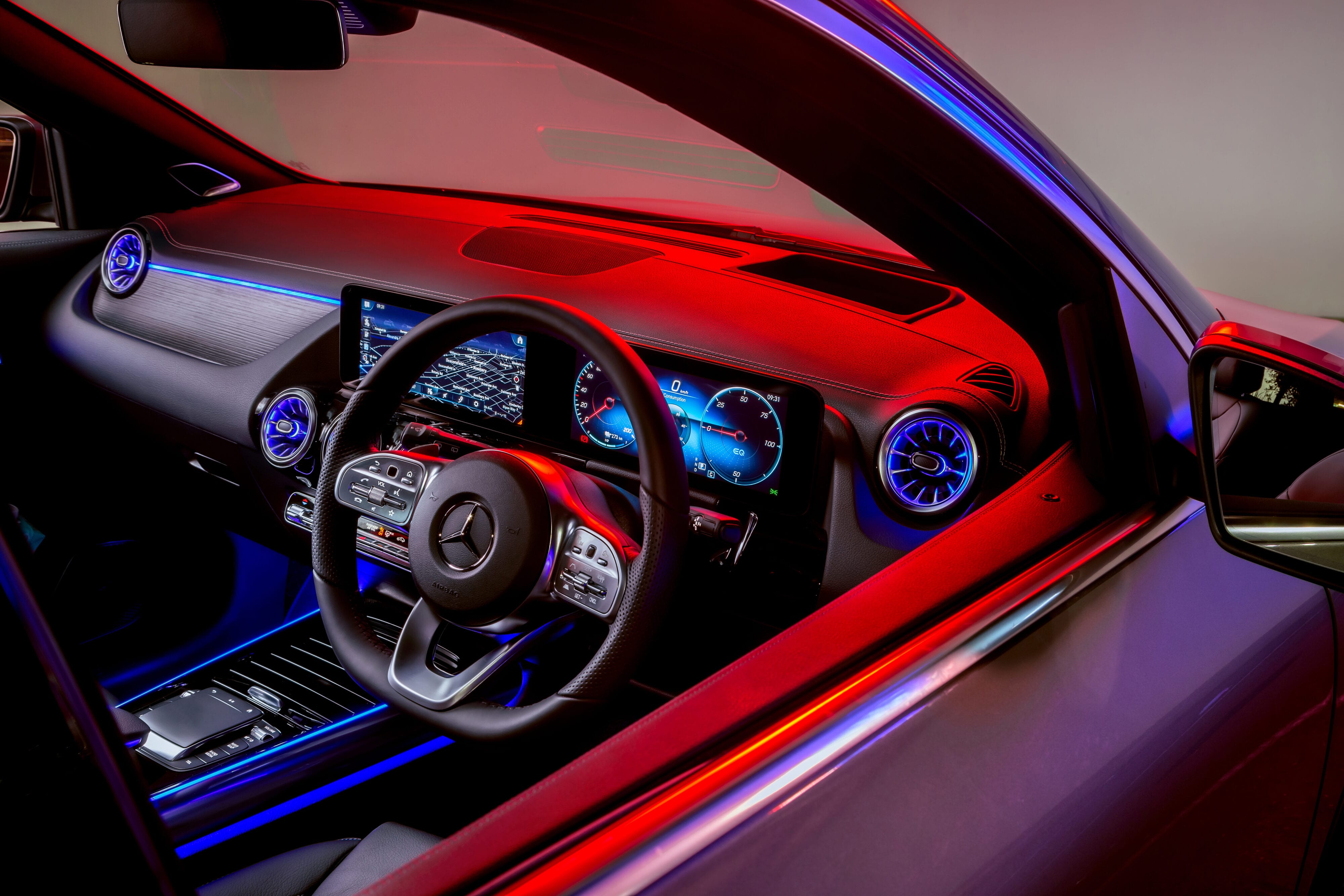 As with the hotel we stayed in, despite the EQA being 'green' the cabin offers no compromise in terms of Mercedes-Benz refinement. Nappa leather steering wheel, contrast stitching, chrome accents, modern 'spiral' trim, 10-25-inch screen, MBUX interaction, need I go on…
Of course being EQ this compact SUV is an EV and comes with an electrified heart. The 66.5kWh (200 cell) battery takes up much of the underfloor meaning that its 480kg weight is low to the ground for extra vehicle stability. Its eMotor sits on the front axle and offers up 140kW of power and 375Nm of torque. Overall, the EQA will take you 480km (408km WLTP) on a full charge and takes 8.9 second to go from 0-100km – not sure those two figures go hand in hand though.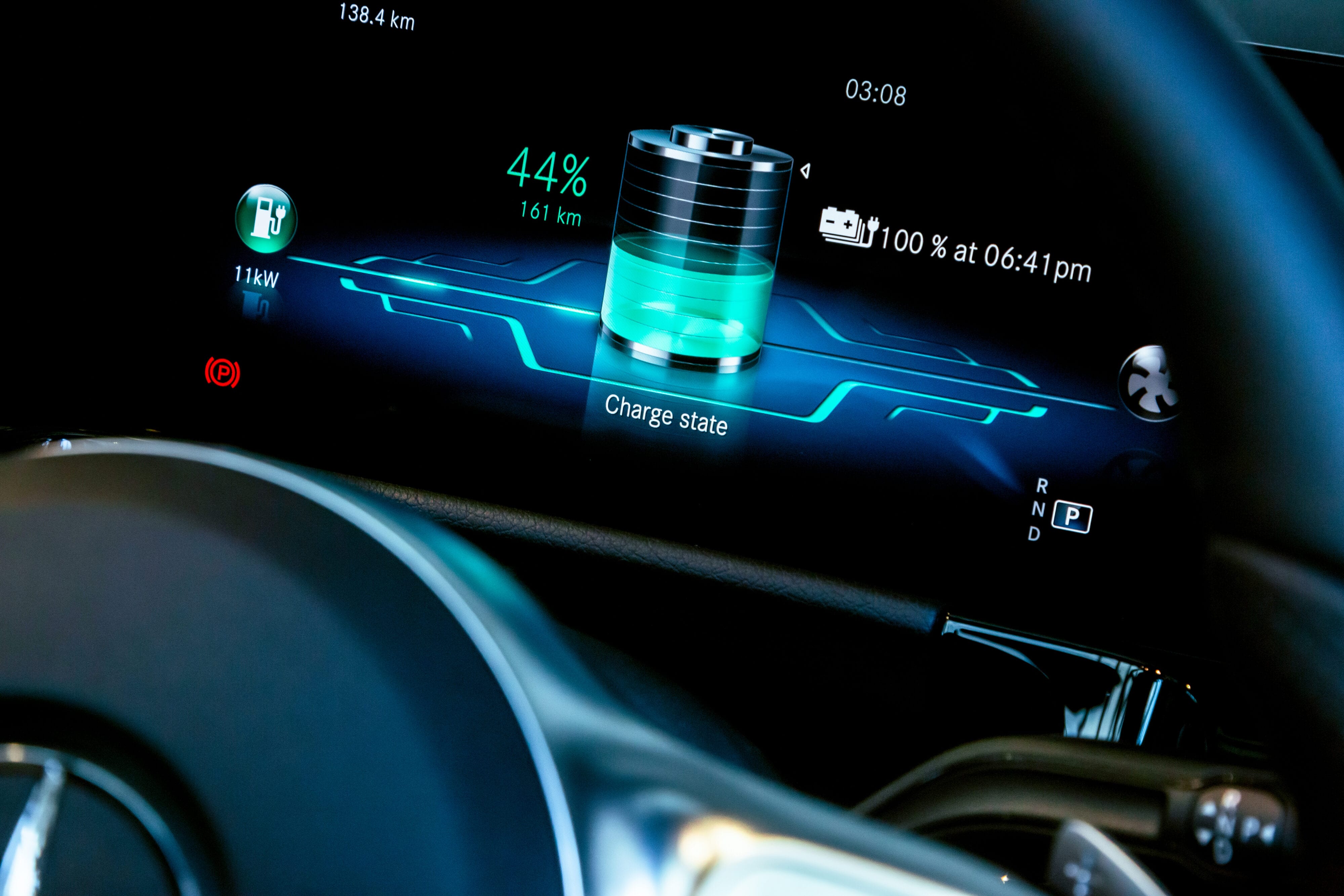 Our first drive of the EQA took us from downtown Auckland to Brick Bay winery at Snells Beach (via Orewa) and back, well back to Auckland City Mercedes in Newmarket, around 200km for the journey according to Google.
Aside from the lack of sound on start up, the look and feel of the EQA is virtually indistinguishable from a 'regular' GLA, and that my friends is not a bad thing at all. It's very much in keeping with the EQ philosophy that you can simply jump in and drive.
Our route had been pre-loaded into the guidance and Ms Merc happily directed us vocally while the infotainment screen plotted the trip and overlaid the map with augmented reality images (as I have just seen in the S-Class),
There is plenty of EV data that can be scrolled through on the digital screens should you require, battery usage data, charge rates, consumption or (for less nerdy types like me) a simple 'fuel' bar shows how full your virtual tank is.
Through the city and up onto SH1, time to play with the paddles. The EQA doesn't have a gearbox as such, just a single speed direct drive system, so rather than removing the paddles behind the steering wheel, Mercedes has put them to good use, controlling the battery recuperation. D auto (enabled by holding the right paddle for a couple of seconds) lets the EQA do all the work. With distance to the car in front of you and gradient data, it will add the braking energy back to the battery automatically. D+ mode has the EQA coasting, D is normal drive, D- offers up a heavier braking feeling when you lift off the accelerator, and D– almost negates your need to use the brake pedal at all (just the final stop).
It may sound a little complicated but it isn't. You feel in control and it offers an extra dimension to driving. Oh and by the way, any additional braking heat is pumped back into the cabin as an extra efficiency feature.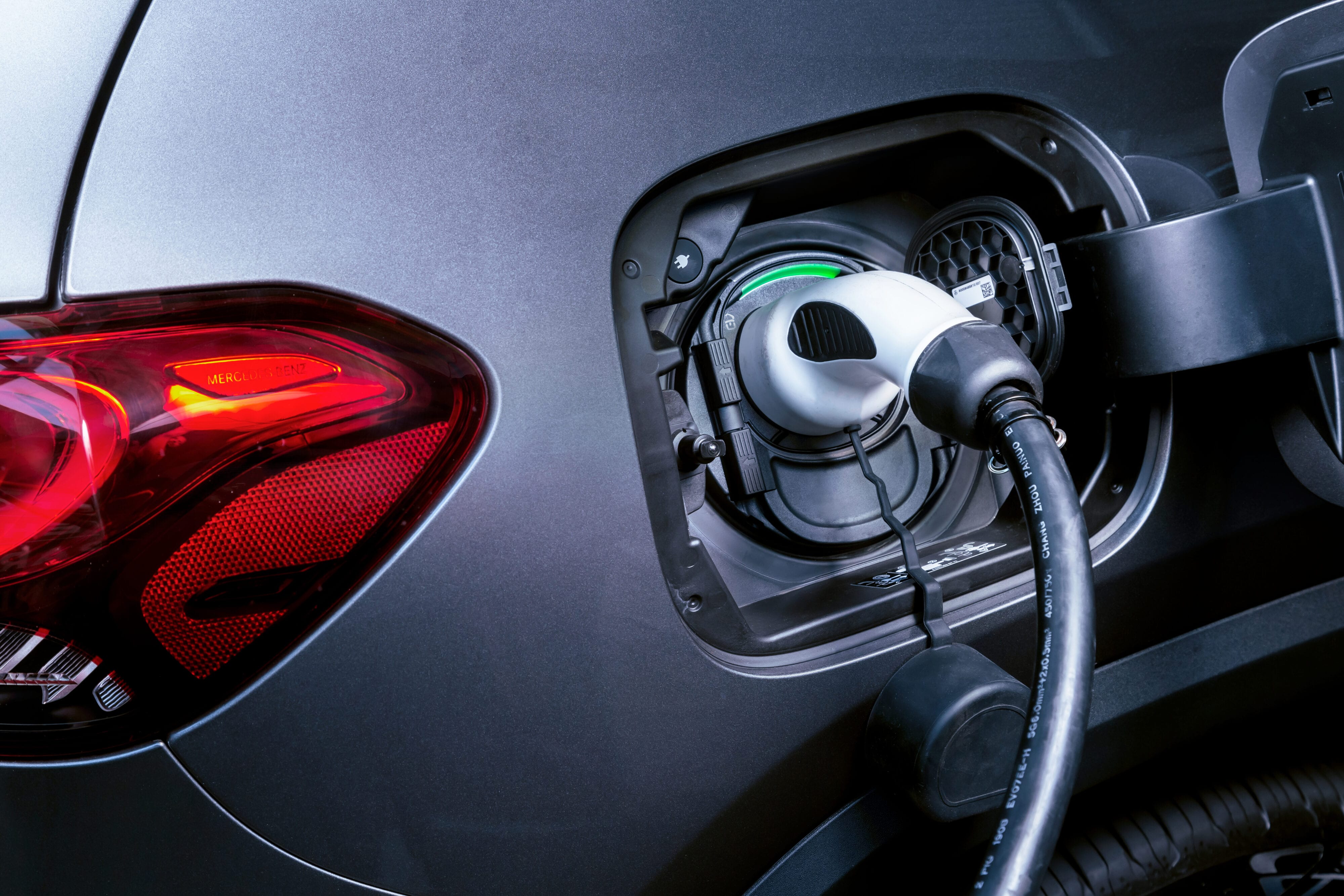 Charging for the EQA comes via 11kW AC (at home) or 100kW DC fast chargers and a full tank can be achieved in as little as 30 mins (well 80%) or 25 hours.
The ride itself is ultra quiet and feels like a Merc should. It's confident in the corners and although it weighs in at nearly 2-tonnes, it moves enthusiastically when required.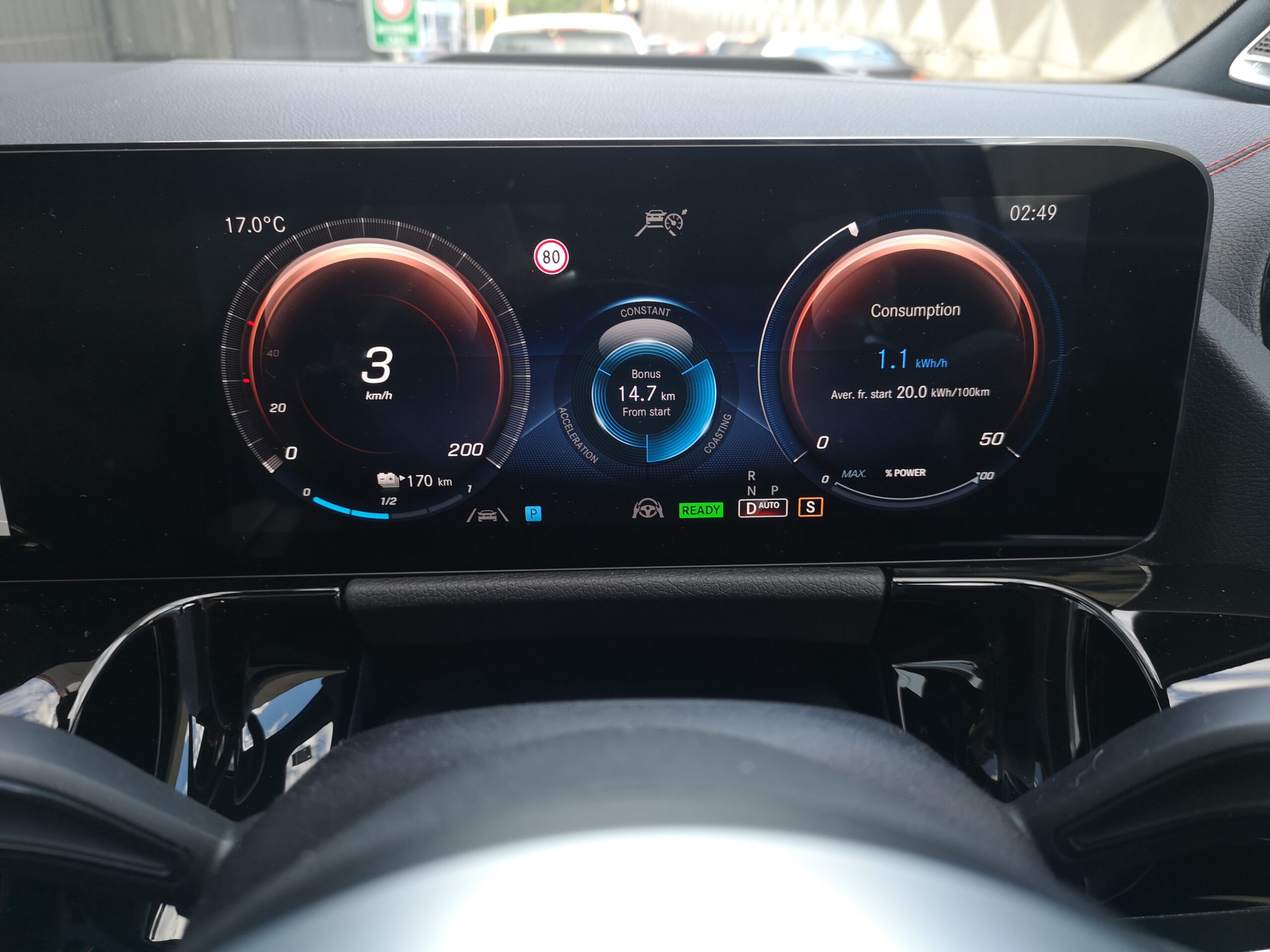 Our first drive of the EQA may have only been a test but it did show how capable it is. We averaged 20kWh/100km in consumption and returned with exactly half a tank of charge, and above all, didn't feel anxious at all.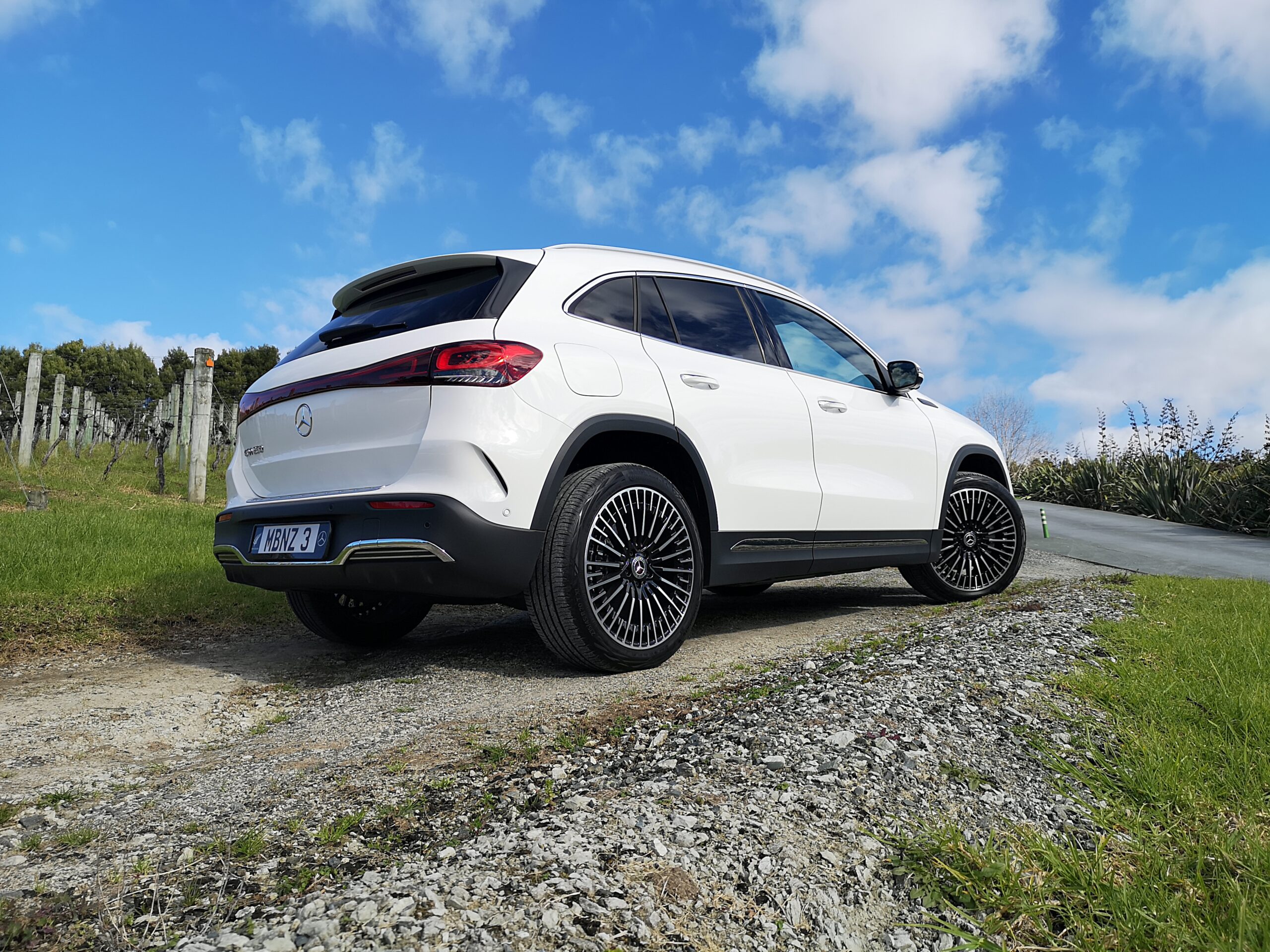 Look forward to the follow up drive.