We discuss Manhindra's epic RISE with Veejay Ram Nakra, their Automotive Division President.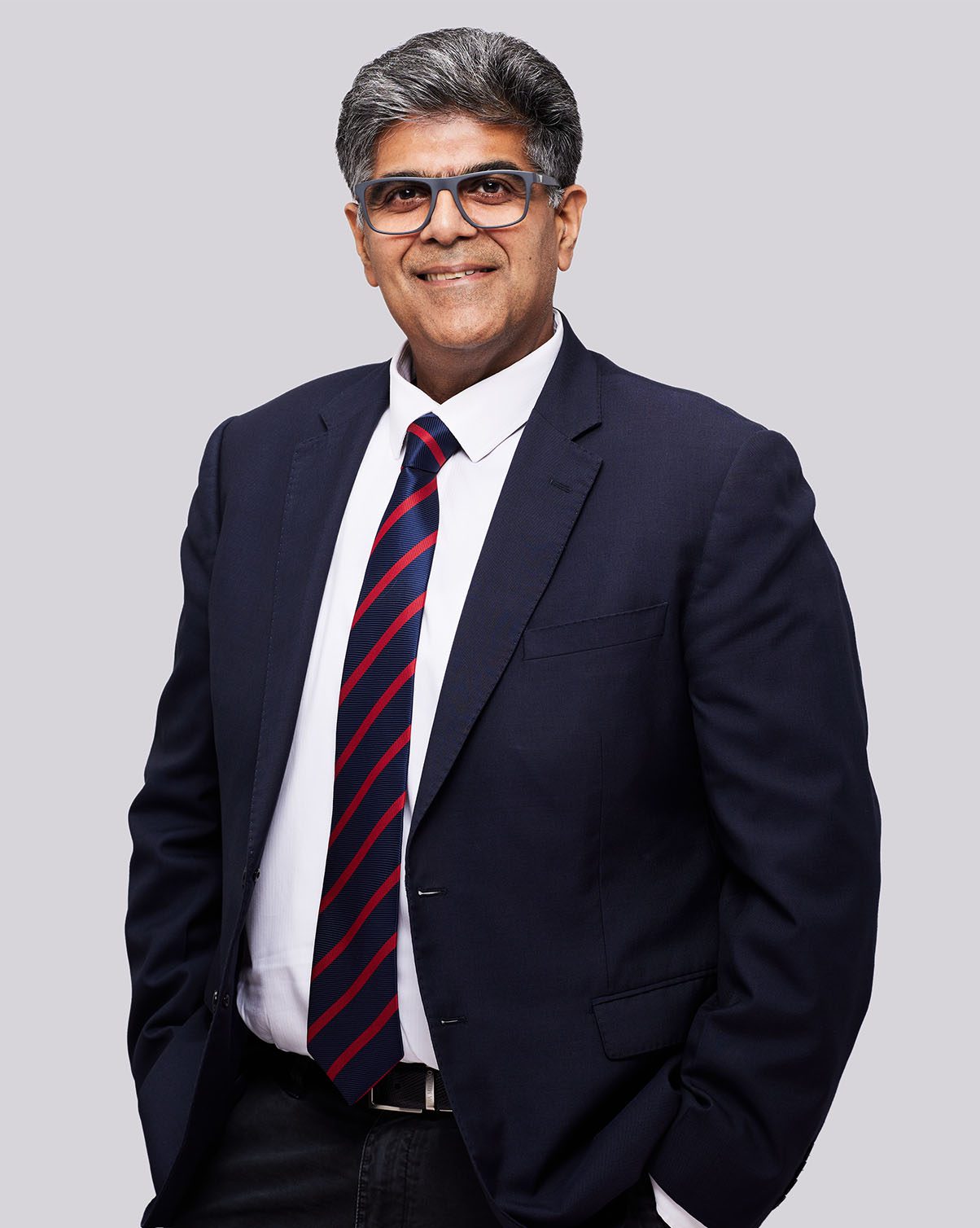 First and foremost, all us to Introduce Veejay Ram Nakra. Veejay is the President for the Automotive Division of Mahindra & Mahindra and a member of Mahindra's Group Executive Board. His portfolio consists of domestic and global business segments which includes Passenger Vehicles, Commercial Vehicles (HCVs, LCVs, SCVs, Vans and Busses etc.), and Construction Equipment.
Veejay is on the board of a number of group companies. He is Chairman of the board of directors for Mahindra and Mahindra South Africa, Mahindra Ideal Lanka, and Mahindra eMarket. He is a Director on the boards of Mahindra Electric Mobility and NBS International. He is also a member of the Mahindra Group Sustainability Council.
So now you know!
"Until about a year and a half or two ago, we were largely an exporter from India, and mainly in the area of pickups, more than the commercial vehicle or SUV space," begins Veejay.
However, he says that while the results that can be seen in the last three years have actually been the result of a journey over the last 8 to 10 years.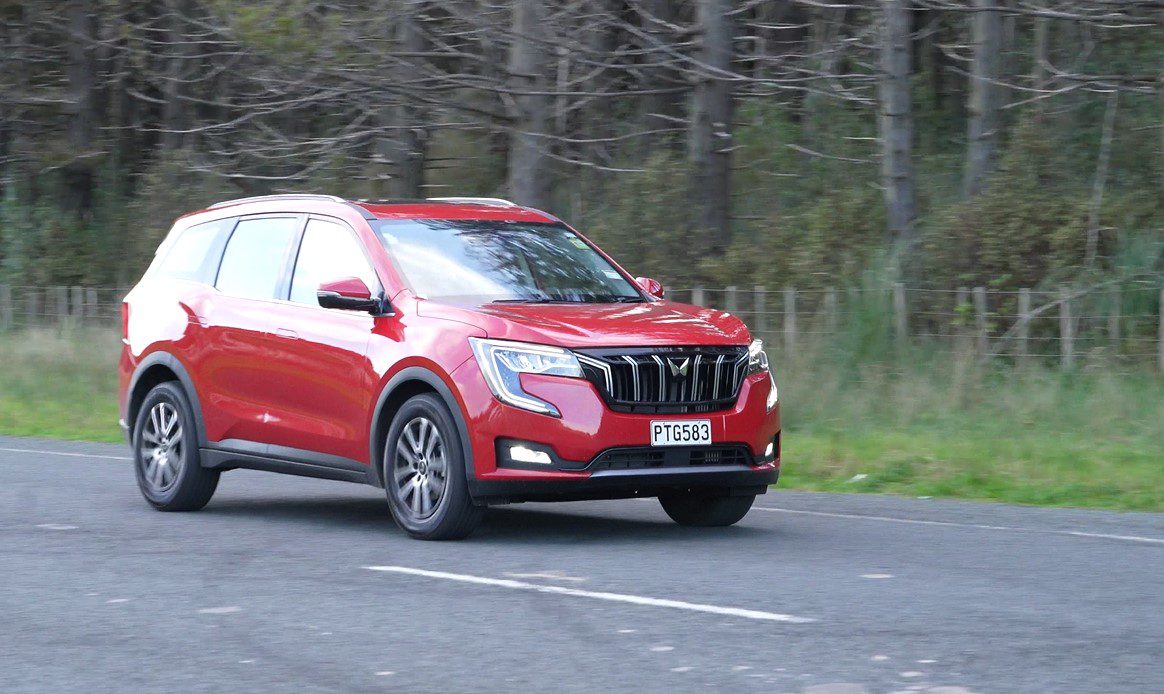 "[a decade ago] We really upped the game in terms of creating, global SUVs, personal use products, and of course, keeping the focus at the same time on our commercial vehicle portfolio. So the kind of product development technology that we brought into the business has obviously helped us now deliver products like the XUV700, the Scorpio and our all new EV cars."
Veejay says that as a true international operations player, they've now set milestones and aspirations of how they want to grow, where they want to play, and what products that they will export.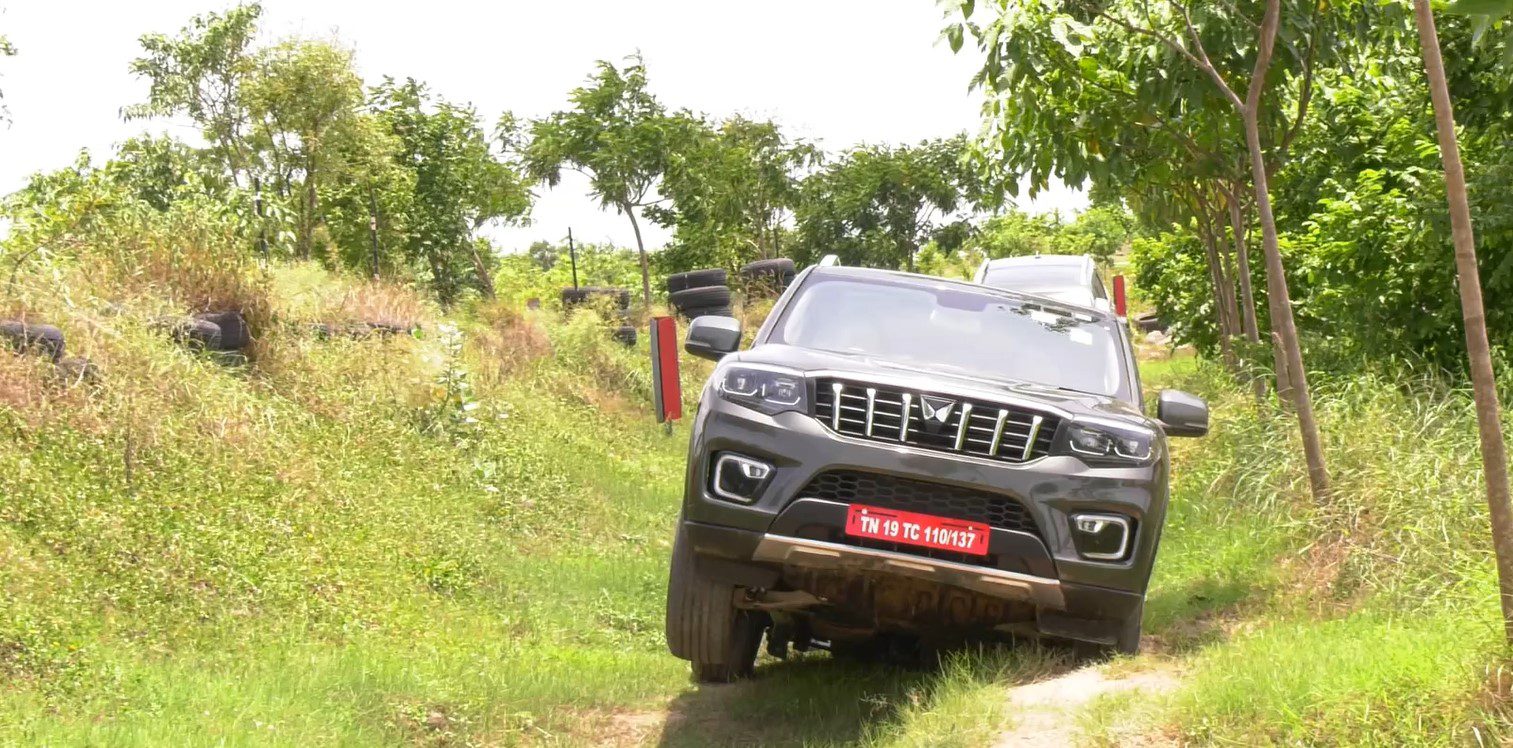 "Till the recent past, we've largely been a South Asia player, and we've had some presence in sub-Saharan Africa. But with these new products, we've strengthened our position in many of these markets. And then as a part of this journey of growth and expansion we've launched the XUV700 and Scorpio in ANZ."
Veejay feels that the launch of these new products will act like a bridge as a part of their journey from commercial vehicles to passenger, and ultimately bringing in a full range portfolio of pickups and SUVs which are initially ICE based, and then going forward, scaled up with a range of EVs.
"The whole aspiration is that the international operations will be a significant part of our business going forward."
With all its international appeal, how does the new XUV700 fare with local/Indian expectations?
"In all fairness if you look at India today it's the third largest automobile market In the world, all international models are sold in India now so India is not no longer a market where you can say that the products sold here are different from what they are sold in the world. So when you create products today you create your products as global products."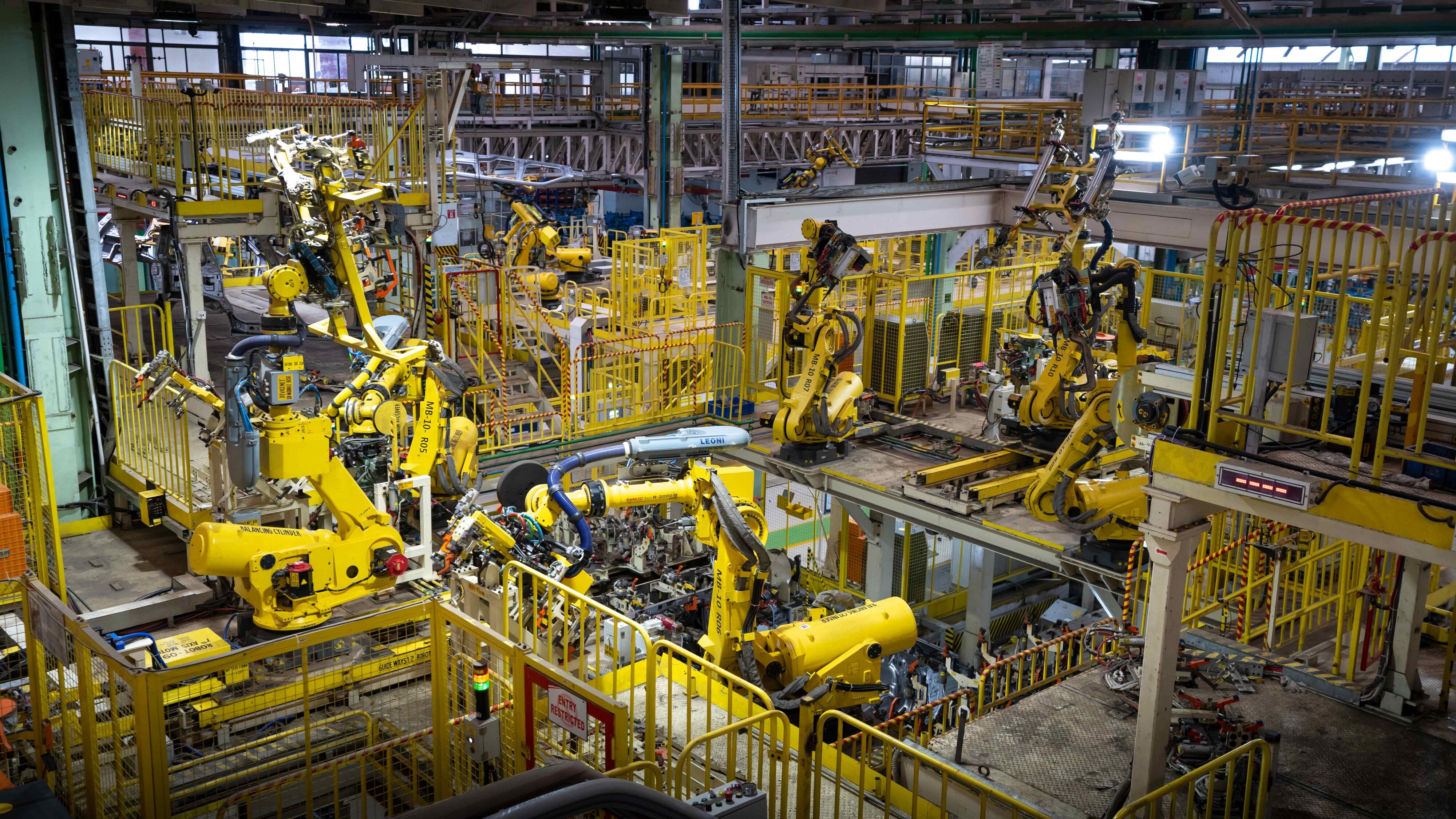 Veejay adds that of course you need to meet specific safety and regulatory requirements in different countries, but from a design, technology, platform, and engineering India has moved into creating global products.
"And that's what we've done with the recent three products that we've created and more so as we will move forward in the world of EVs we will be creating products and platforms that will be global."
Do you feel it may be easier to penetrate new markets with EVs rather than ICE vehicles?
"Yes we believe that may be the case, but I think there are two parts in the EV world. There'll be one set of consumers who would not want brands that come with the legacy of ICE technology. But at the same time there are many people who love iconic brands and they would want to see the born electric versions of those iconic brands. I think there will be coexistence of both as we go forward. As far as our strategy is concerned we are building that into the way we are looking at our portfolio of brands and products going forward."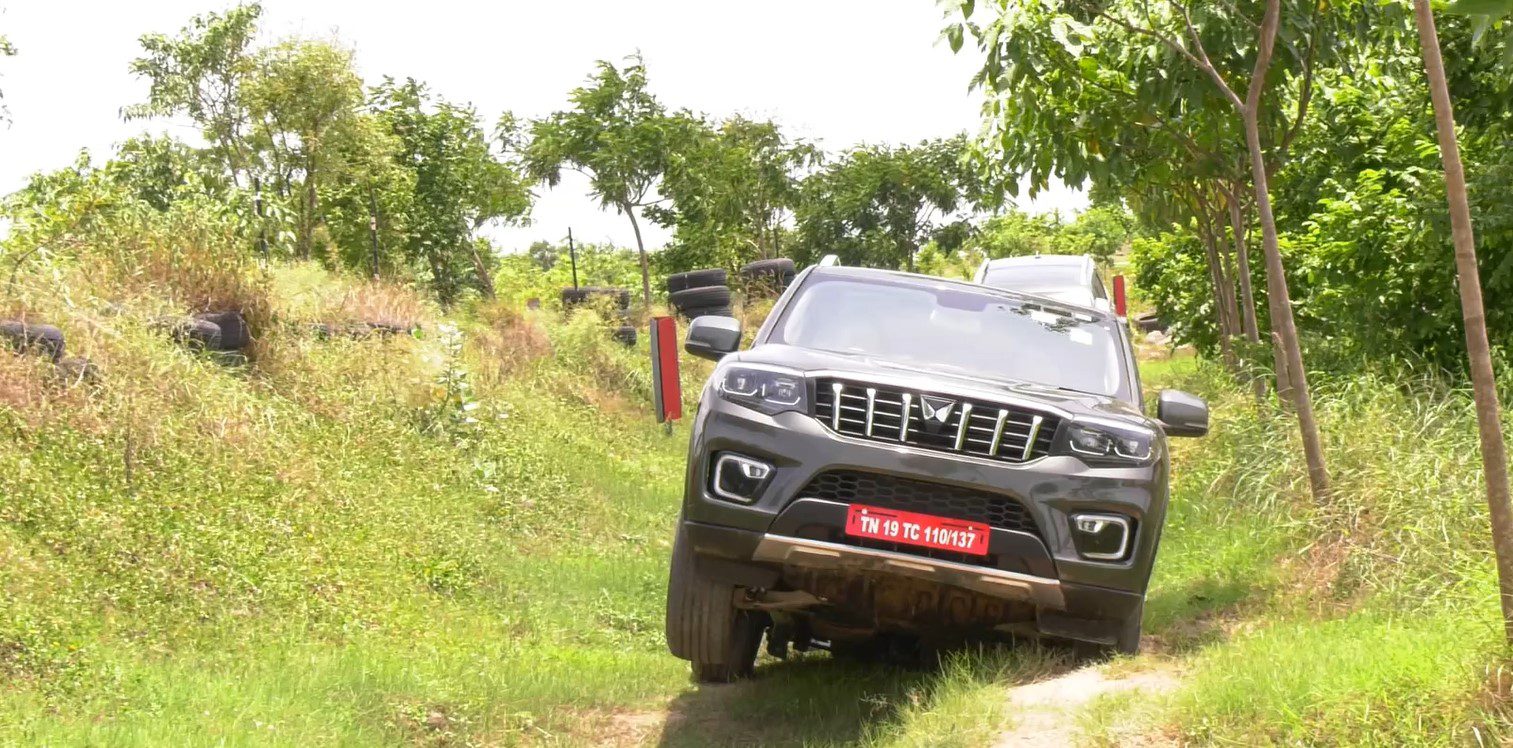 We've been off roading in perilous conditions in the Scorpio, do you think that you're going to take some of that off road prowess into your EVs?
"I think in the EV world All Wheel Drive is going to be something that a lot of customers will be looking for. So we will keep the heritage of who we are, authentic SUV players, as we create our products in the EV world. So 'the who we are' is something which will be core to what we do."
How key to your export plans is the new global pickup truck?
Let me put it this way, if you look at the kind of pickup offerings we've taken globally so far, they've largely been derivatives of what we've had for India as pickups, and then obviously made that to be more global. But [the new model] is what I would call a born global pickup, it will be made based on markets like ANZ, South Africa, Latin America, Southeast Asia. So inputs from all of these markets are going into what we will create as a born pick up."
Veejay adds that the difference being that now they will have a born global pickup as compared to the current Scorpio range of pickups that they have.
"Clearly, the pickup that we are creating is on a different platform compared to the EV range of products that we put out at the moment."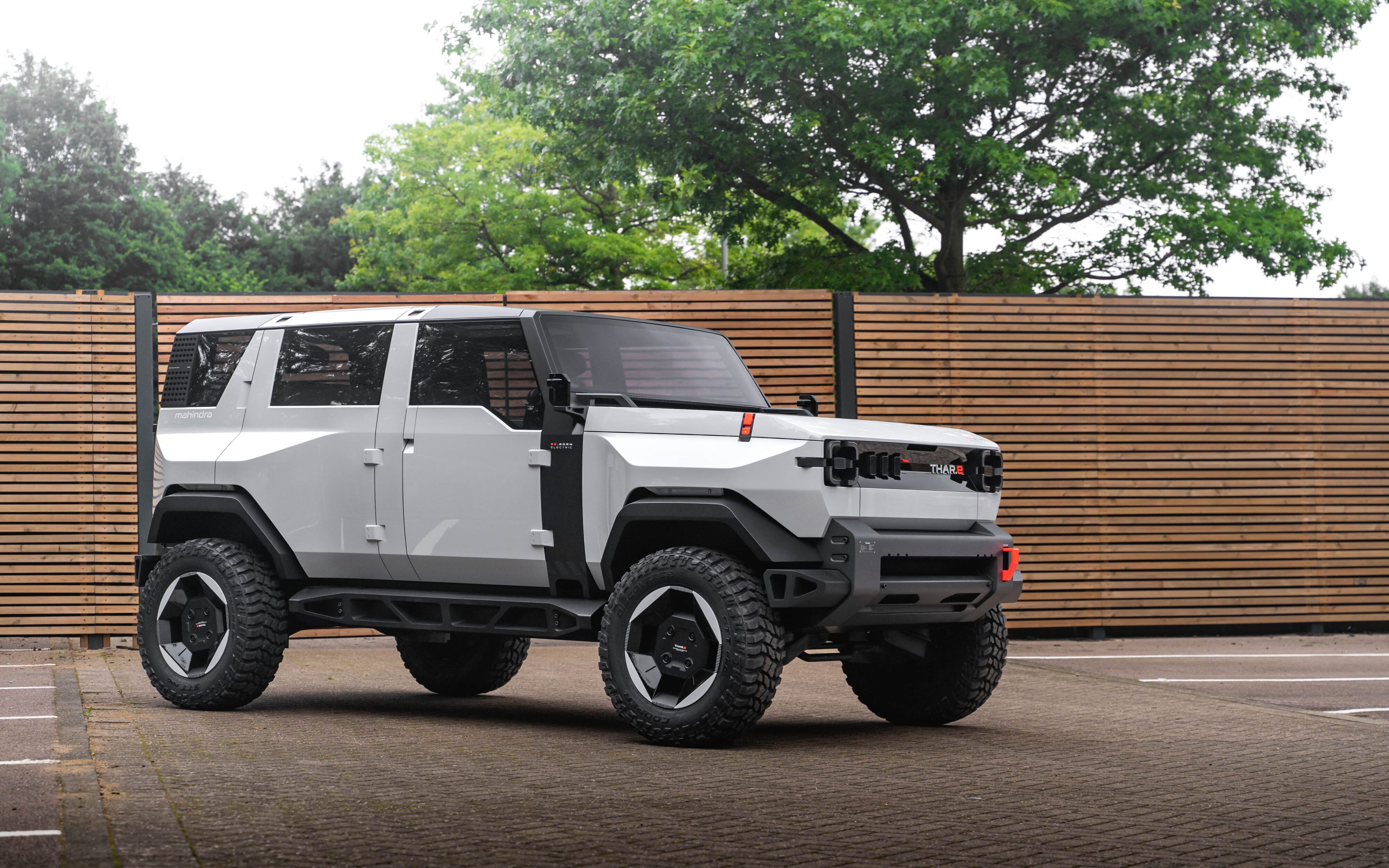 The Indian government is very keen on India becoming the centre of EV excellence and the predictions globally are huge – has that driven your desire to produce EVs.
"In India, the cycles of change are not incremental like many of the other markets. We went straight from EuroIV to Euro VI, and again, it's the same when you look at some of the safety norms, we're not talking about incremental changes. So when it comes to the world of EVs, if you look at the Indian government there is clearly a very high level of focus to bring adoption of EVs into the country."
"We've taken that as an input into our strategy of the cycle of product, and our estimates are that by 2030, about 30% of the Indian market will be EV penetration, and hence we have got strong plans on both sides, the ICE side as well as the EV side."
On the EV side we put out our plans for four products. On the SUV brand, we have XUV e8, the e9 and the B.05 as a new brand that we're creating, all these products will be from scale technology platform and will be meant for India and global, so a lot of focus going into EVs and December 2024 is when we will start our first product on the born electric platform."
The Indian infrastructure for EVs looks a bit sparse at the moment.
"That's true. But I think they do understand the importance of creating a charging infrastructure ecosystem to scale up. I think it's 2027 when 150,000 charging stations will be available. And we've got the public sector undertakings from nationalised oil companies such as Indian Oil, they all are currently looking at the large gas stations that they have, knowing that EV is going to come in the future and thinking how they can leverage that to be able to create charging infrastructure around the country. I think we also have a lot of startups in India today who are working in that area so I think it will take some time to play out but eventually it will."
Veejay adds that it's also worth keeping in mind that with technology cost coming down and the battery cell chemistry changing (so energy density will improve),and range for the vehicle will improve, and as that happens sales of EVs will go up.
"And as sales of EVs go up It also boosts suppliers of charging infrastructure and creation goes up, so I think they will go hand in hand and hence we believe that by 2027/30 we'll see about 25 to 30% penetration in the country."
And if you look at the growth cycle in India, today we are the third largest automobile market and we are talking about a compounded average growth rate of 8-10% in the SUV category so I think all of this will play out together to scale it up. You will have more EVs coming out with range and technology improving, more offerings to customers, cost of ownership going down and charging infrastructure coming in – all of this as a cycle will play out to scale up the EV category in the country."
Do you think EV adoption will increase vehicle sales or will it simply be a matter of current owners switching across?
"As we can already see in India, if you look at the compact SUV category (less than four metre long) by price point it's one above entry level, I think almost 40% of people who buy vehicles in that category are first time buyers. And I think that's what is causing the real growth in the SUV category, it's not just second car buyers, a lot of first time buyers. And that's got to do with the economic development in the country, both urban and rural."
"Look at the kind of spending on infrastructure that the government is doing, the focus on agri, so the disposable income has been going up significantly. There are also multiple other segments that are coming in India, the leap in technology, there are centres of IT hubs that are being created, which means you've got a lot of young people who get employed, they get regular steady income coming in. Leasing is becoming an option that's available for people to buy. So, there are a lot of young people who now say 'listen, we can afford to buy a compact SUV, why do we need to buy an entry level car? Let's make our first purchase a compact SUV. And that's what's fueling the SUV category in India today."
Veejay states that If you look at the SUV segment three years ago, SUVs as a percentage of total passenger vehicles was in the range of about 35 to 40%.
"Last month, we closed at 56%. And the point being that many of them are now first time buyers, they're not second time buyers."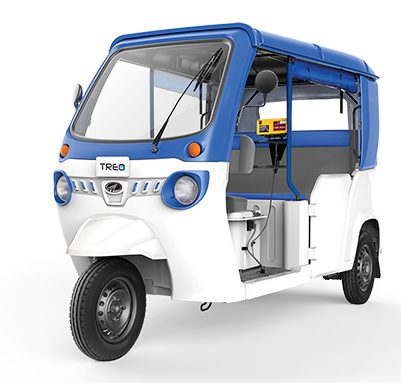 What about EV motorbikes?
"For an automobile purchase, whether two wheels, three weeks or four, at the end of the day, it's got to be economics. Yes, people are and want to be climate conscious, but I think that decisions are driven by economics, they have to make sure that it is affordable for them. When you look at the two and three wheelers segment there is clear economics when it comes to the EV space. We [Mahindra] are the leaders in the three wheeler space, we've got over 60% market share in the electric three wheeler category, because there is economic sense. Hence we are seeing that the penetration of EVs and two wheelers and three wheelers are significantly higher than four wheelers today. But as we go forward based on all the points that I spoke about in terms of product availability, technology, range going up, prices coming down, we will start seeing the penetration in the four wheeler space, but we are at about 2.4% of what is the penetration. If we look at the quarter one data (April, May June), it's about 2.4%."
What is the average spend that a new car buyer would have to put out to get into a vehicle and how different will it be with EVs?
"There are two things that are playing out. One, disposable income is going up, two is easy access to finance. And many of the households now have double incomes because both partners or spouses are working. So they are able to make a little bit of a stretch and people are willing to make that stretch."
"Let's take that logic a little further. And when you look at a product like XUV700 in a country like India, the price doesn't come into any entry level or mid level, it is a medium to high price SUV in India. But despite that, if you look at the kind of bookings that we get or the sales that we have, even today, one and a half years after launch, we still sit with over 10,000 bookings coming in every month which is about 1.4/1.5 times the capacity that we have. Of course we are ramping up our capacity as I'm not proud about keeping our customers waiting, but the point being that customers are willing to stretch to say, 'Wow, if I can get in an SUV which gives me smart design, safety, technology, comfort space, and ticks all my boxes, I'd rather pay the little bit of extra by taking a seven year loan rather than a three or a five year loan. I'll stretch myself a little bit to make that payment."
Are the Chinese brands a threat?
"I think it's not it's not really easy for Chinese companies to get approvals to come to India, but for the likes of Tesla, India is the third largest market, and if you look at 30% of that being EVs it's going to be a huge opportunity. "
"But at the end of the day it's going to depend on the price at which they launch in the country, they [Tesla] are definitely an aspirational brand, but we are pretty clear in terms of what our participation is going to be, more in the sort of large volume scale EVs and not necessarily at the top end premium category."
What sort of lifespan is there on ICE models, are you still working on ICE?
"If 30% is going to be EVs then 70% is still ICE in a market which is going to be four and a half 5 million unit volume. But let me put it this way, with ICE you already have matured platforms and boundaries so the investments are more in terms of product and not so much platforms. Of course you need to work on powertrains from time to time to meet regulations, but in the EV world you're starting from scratch, all the way from platform, to battery, to motors, to the architecture, it's a whole different world, you're moving from mechanicals, to chemistry and electricals, so the way you make vehicles are very different to the ICE world."
"But both ICE and EVs will have a very important part of our portfolio. It's not just going to be EVs, it will be both."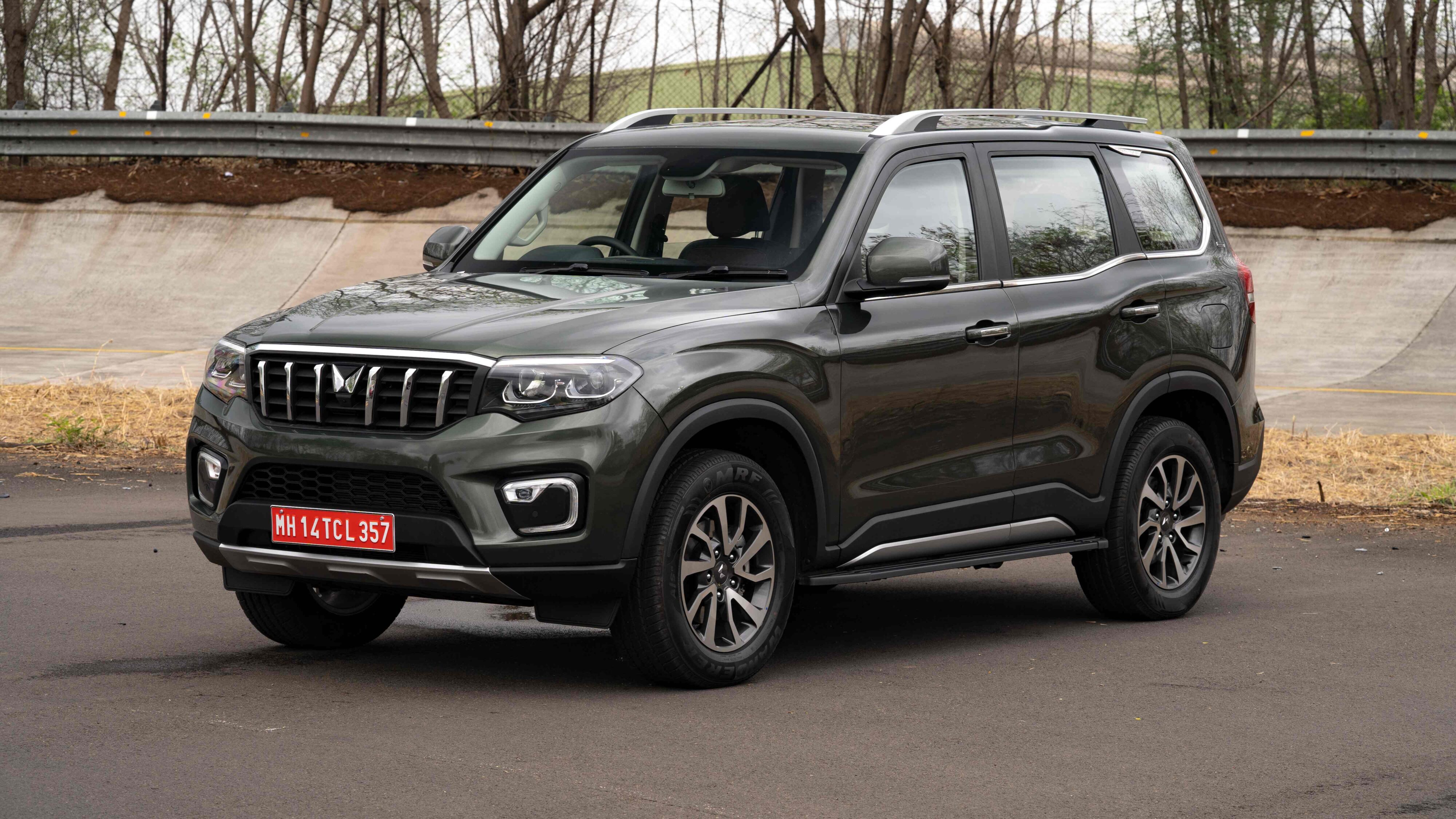 Veejay has held various strategic positions over the past 26 years at M&M and early in his career, he was a part of the core team that developed and launched the Scorpio – so he must be proud of the new Scorpio?
"Yes I do have a soft spot for that. But if you look at our strategy in terms of our portfolio, we've created distinct brands in our portfolio, each one of them having their own identity and strength and I very often say that unlike many of the other international brands which are a branded house, and are known as the 'master brand', we [Mahindra] are known as product brands. So, people will not say Mahindra's THAR, they will say THAR. So it's the independent nameplates that are so strong. We've got THAR, Scorpio, Bolero and XUV as our portfolio of strong brands and we will continue to build them both in the ICE world and the EV world."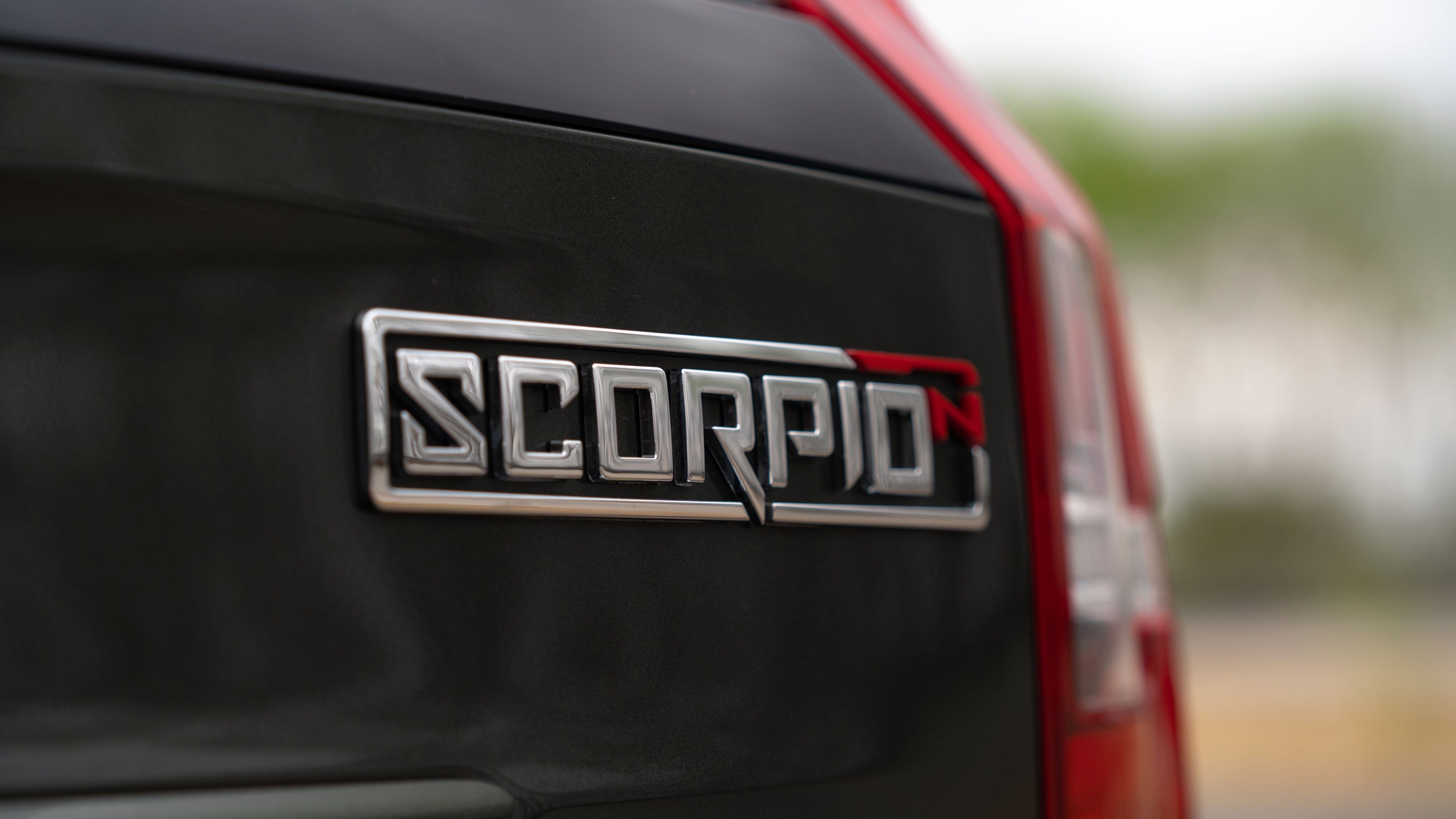 Where did the name 'Scorpio' come from and why was it chosen in the first place?
"There were multiple names for that brand when we were thinking about it. It kind of started off as Project Scorpio but when we went out and did some research, Scorpio was not the favourite name, there was another name that got chosen. But we just felt it is so distinct so we decided to stay with it and we went out with Scorpio."
Other markets for Mahindra, world domination?
"As we all know growth comes in phases, so for us right now with the current range of products, Australia, New Zealand, South Africa and South Asia which is Napal, Bangladesh, SriLanka they are our core focus markets. But as we will move out with the range of EVs in the future we will tap into new markets both RHD and LHD."
What does success in New Zealand look like?
"The real measure would be that are we a significant player in terms of market share? And I think getting to double digits may be a little difficult at the current stage, but strong single digit market share is what we would like to get."