Six or seven seater SUVs have been gracing NZ roads for quite a while now, with their elevated ride height and all-wheel drive features (for some) giving the customer the impression that they are able to go anywhere, and in fairness, many are far more capable than the 'school run' duties they are used for. However, as we discovered, if you REALLY want to take the entire family to places that will make your toes curl, the remote places that can only be seen via satellite – you need a Mahindra Scorpio.
The Mahindra Scorpio is new from the ground up, it sits on a ladder chassis (you know, the chassis that's serious about going off road), has an 4XPLOR AWD system, has an advanced technology suite and has been collaboratively designed with Pininfarina in Italy. Its objective is to disrupt the SUV segment, but its standout feature is its capability, and to prove this point, Mahindra invited us to India to really put the new SUV through its paces.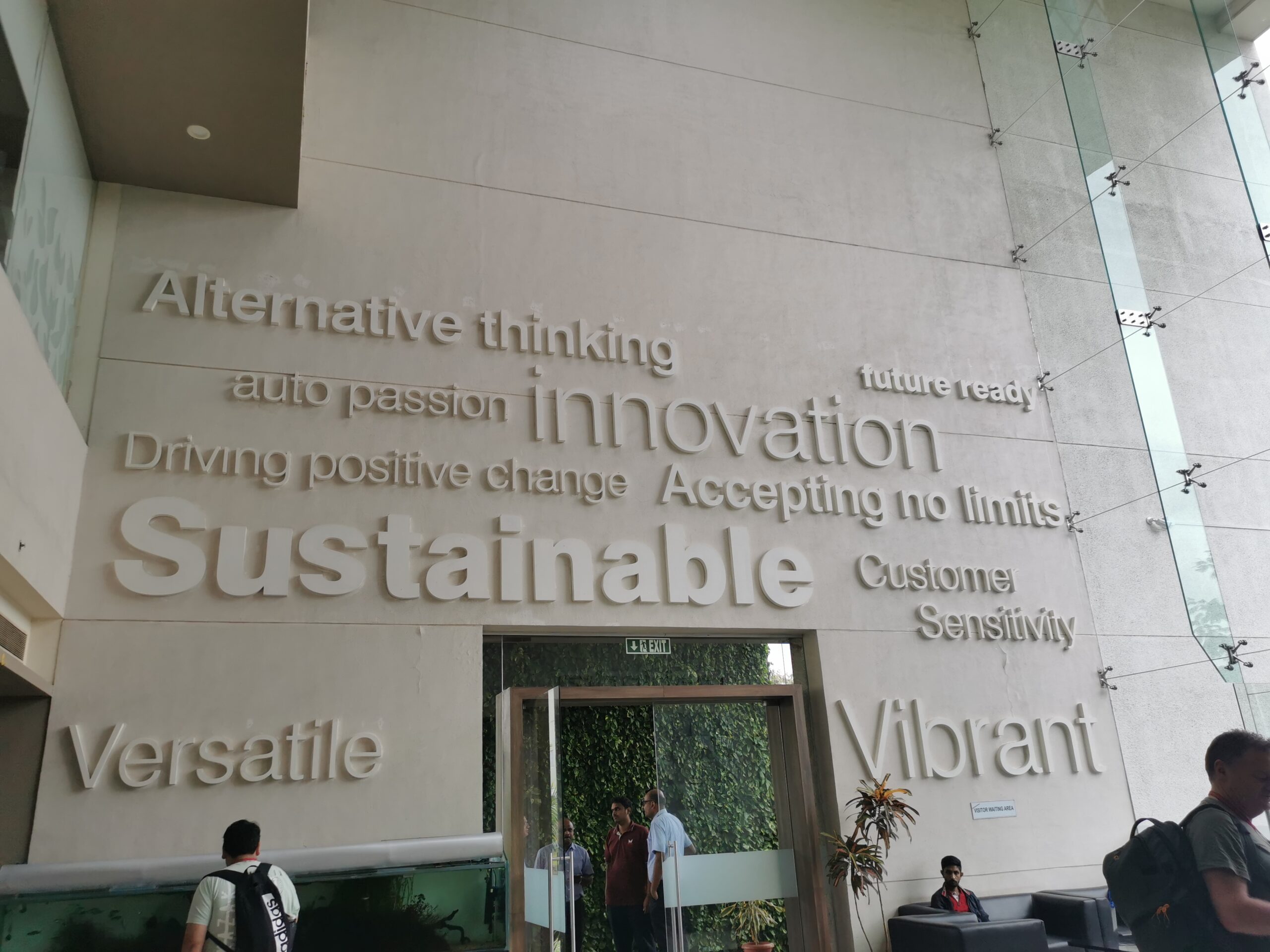 Let's begin with its pre-production testing and development. To many, the Mahindra name is an unknown and with that comes the fear that it may not be as well made or tested as it should – well I can tell you right now that is not the case.
The engineering and development of the Scorpio was undertaken by teams at Mahindra Research Valley (MRV) in Chennai, India and Mahindra North American Technical Center (MNATC) in the USA. The Indian facility is over 125 acres in size and is set in a vast area of Chennai that boasts schools, parks and housing, essentially it's a Mahindra community.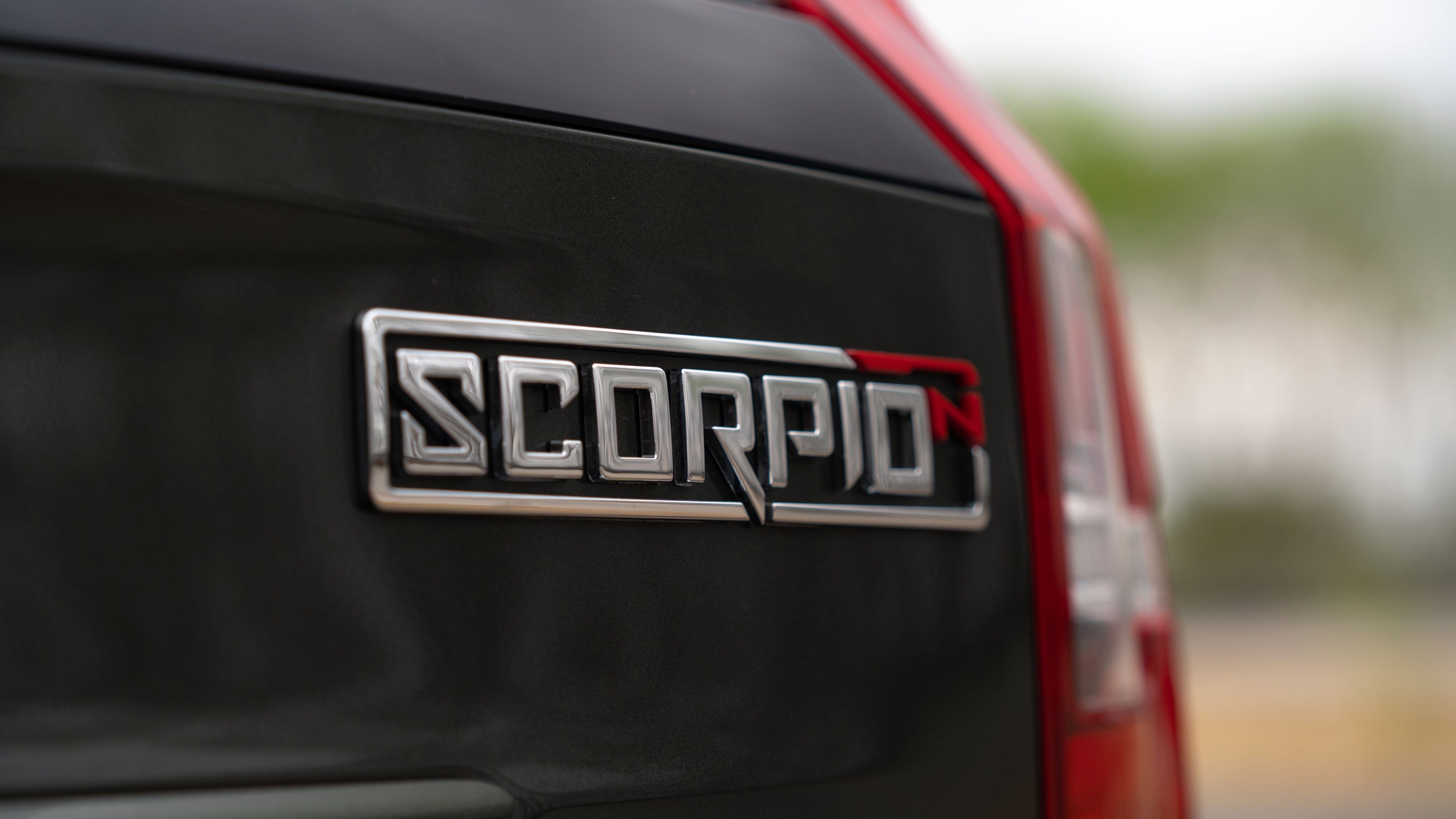 The MRV itself has a strong emphasis on sustainability and even has a small forest at its core, but arguably more importantly to those keen on Mahindra products, it's a place that prods, pokes, wobbles, shakes, pushes, pulls and generally annoys the living hell out of every component in their vehicles – and how they interact with each other.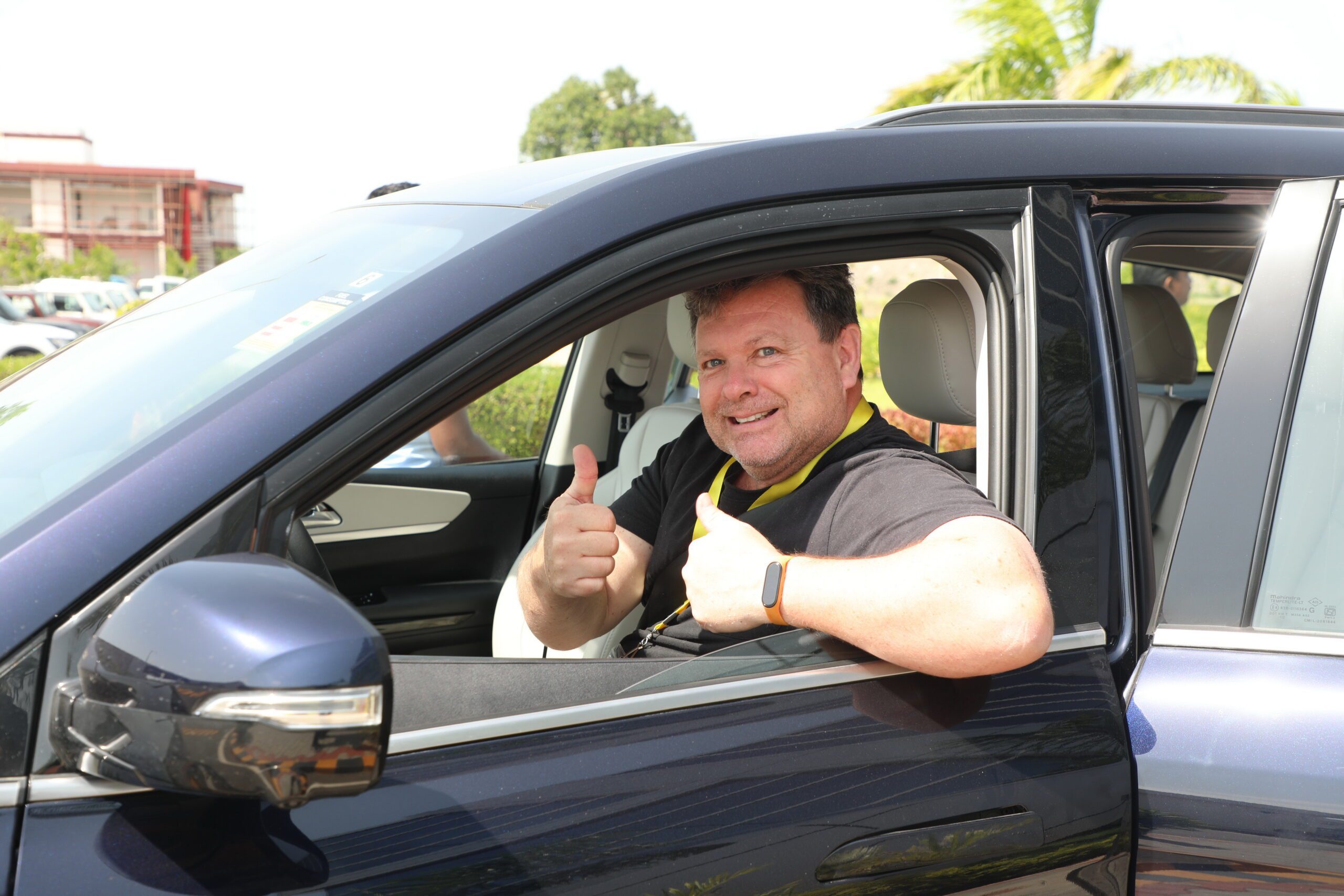 Performance, capability, technology, sophistication, ride and handling, noise and vibration, interiors, and aesthetics were all tested to the equivalent of multiple years of use, re-examined and tested again. It's an incredibly thorough process that, for example, has 64 microphones located around the engine to hunt out squeaks and imperfections. Rest assured the Scorpio went well and truly under the microscope.
As a footnote, our visit included a meeting with Mr Velusamy, Chief of Global Product Development, a man that's evidently passionate about the Mahindra product (more on the actual interview to come). We discussed an issue we discovered when testing the XUV 700 here in NZ and during the meeting he put the development team on speakerphone, discussed the issue and (in no uncertain terms) vowed to have the issue fixed before our return flight at the end of the week – and they did.
Admittedly, the manufacturing plant in Chakan was on its annual maintenance break when we arrived, so we didn't actually witness any Scorpios (or anything else for that matter) being made, but that didn't stop us from getting the tour. Set out over 700 acres, the plant has its own lake, comes with solar power and has a keen eye on zero waste. (It also comes with snakes but we don't talk about that). It runs on 66% renewable energy, harvests rainwater (for which the area has a lot) for production – actually boasting 131%, and holds a Gold status in the Green awards.
When it comes to production, it has 10 'lanes', and Mahindra manufactures a raft of their product line up there, from its commercial vehicles (trucks and farm) to Utes and of course SUVs, with an estimated volume capacity of 0.52 million units. It boasts a high speed body press, 3D scanners for panel measurement and 'one of the best paint shops in the world'.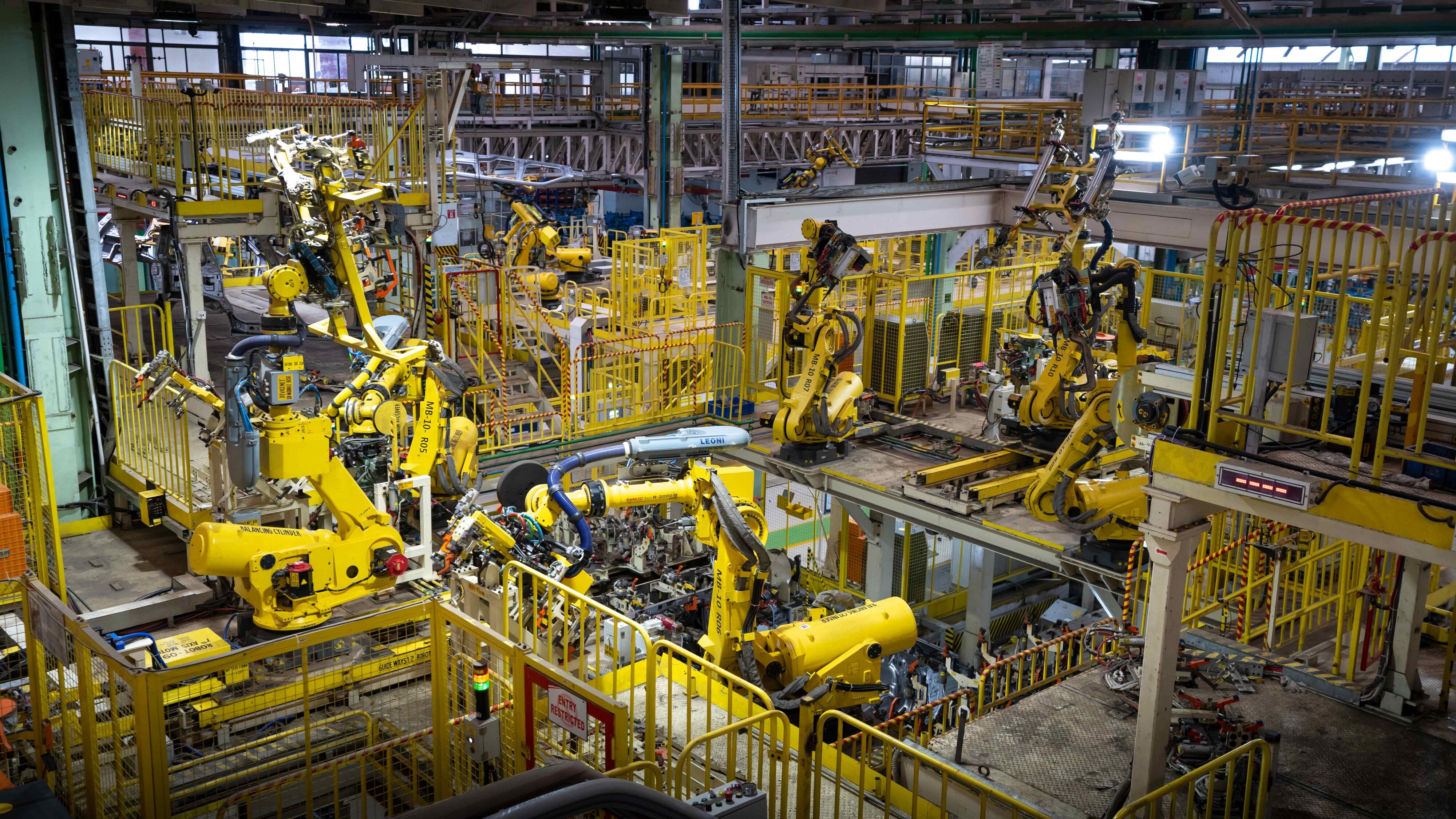 There is extensive use of robotics in the manufacturing process, 250+ or 60% and they are looking to increase this to 90% and run a 'no fault forward' process to ensure the job is done right first time – this is one impressive plant.
Construction was also underway for their move into EVs – with additional buildings being added to their already substantial lay out.
With development and manufacture taken care of, it was time to look (and play) with their all-new Scorpio, and it was worth the wait.
The Scorpio comes hot on the heels of the new XUV 700, Mahindra's other 7-seater SUV, however, as outlined earlier, the sting in the Scorpio's tail is its off-road capability.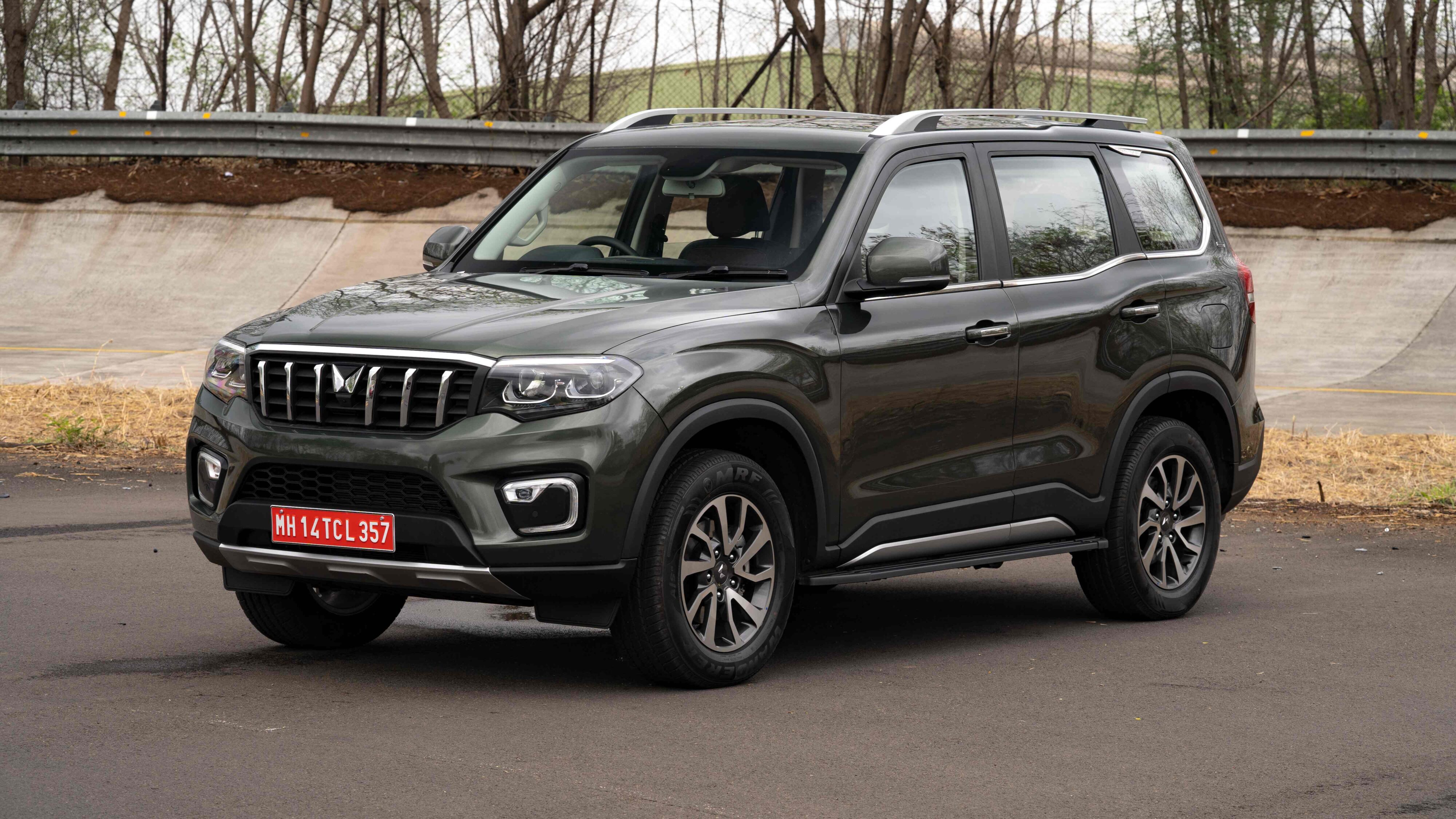 In terms of design, it's a traditional looking ladder frame SUV with a short overhang front and rear and a rather abrupt nose. It sports the brand's new 'Twin Peak' logo in the centre of the chrome slat grille, LED lights and C-Shaped DRLs.
Under the bonnet is a 2.2L turbo diesel married to a 6-speed automatic gearbox, together they provide 129kW of power and 400Nm of torque. There are both 2WD and 4WD versions, but we just stuck with the 4WD, with 4XPLOR technology.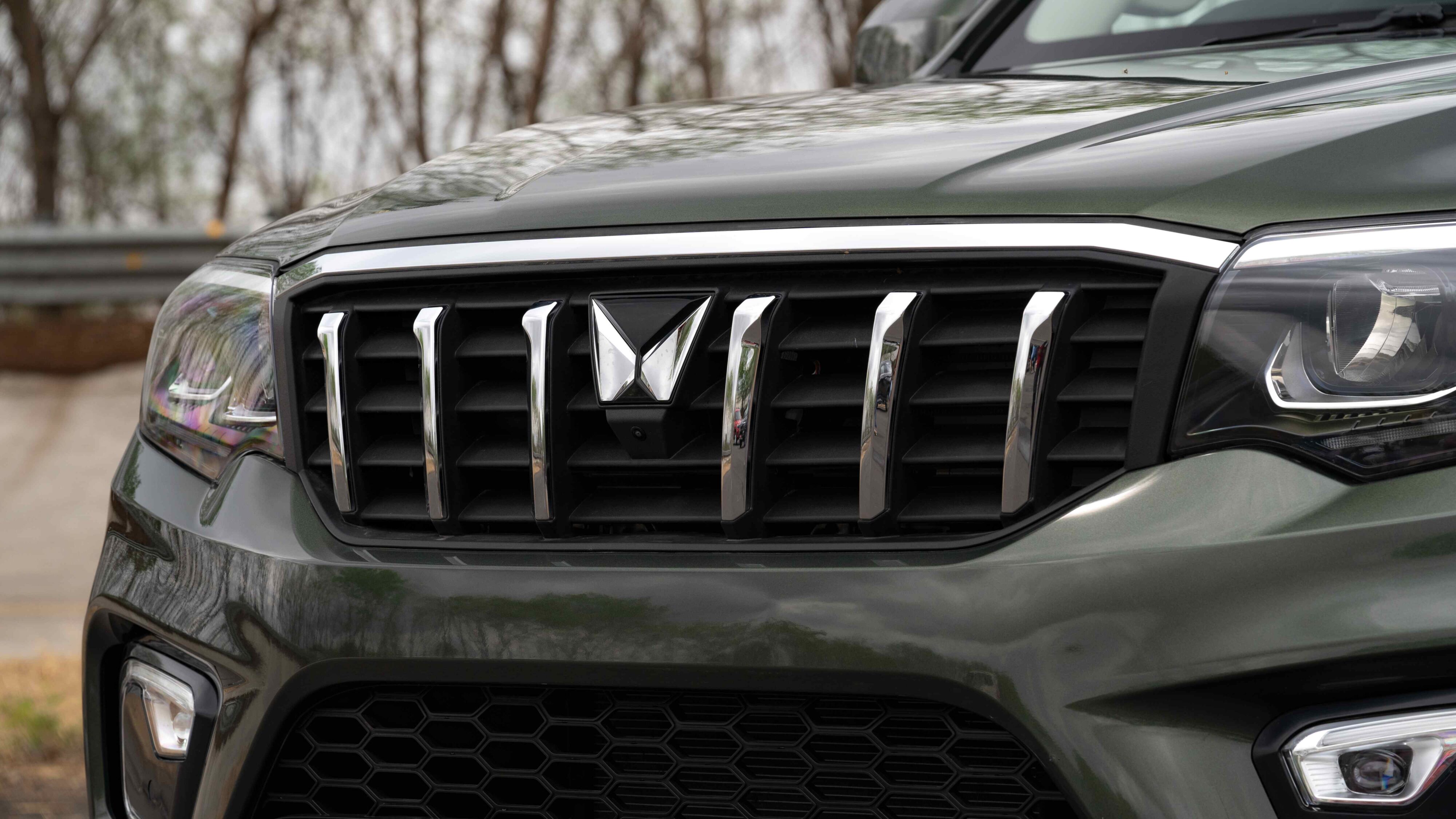 It casts a reasonable size shadow with a height of 1.87m and a length of 4.66m, but it also comes with a 2.75m wheelbase and a 187mm ground clearance, so very action ready, with running boards and roof rails completing the profile. While the rear comes with LED lights, a gate opening tailgate and a luggage capacity of 756L.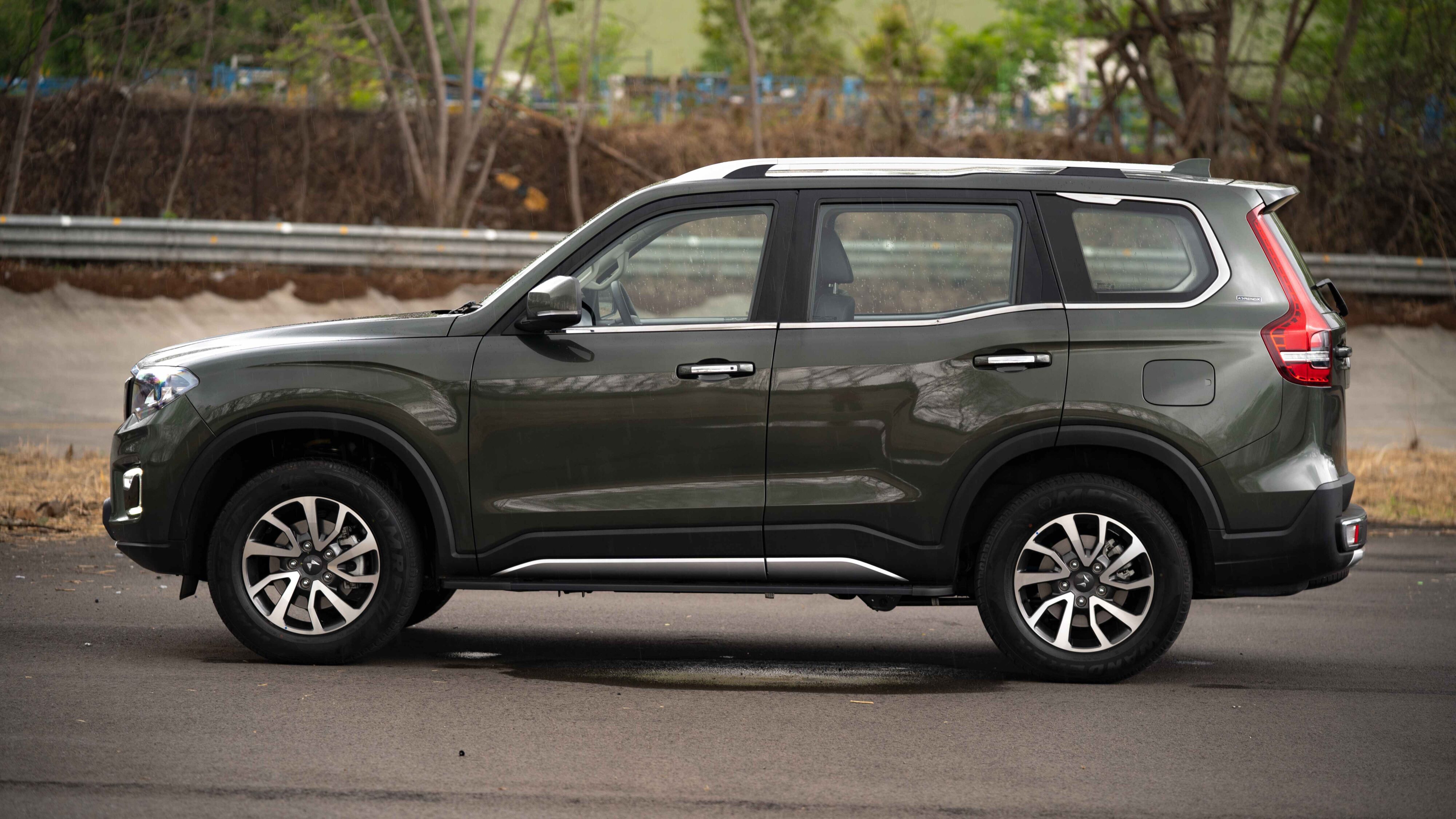 The interior is a mixture of hard wearing and utilitarian plastics, woven into some upper market feel materials around more regular touch points such as the steering wheel and seats. The seats themselves come in a 6 (with Captain's chairs) or 7 (middle row bench) configuration, with the fold down third row being actually usable.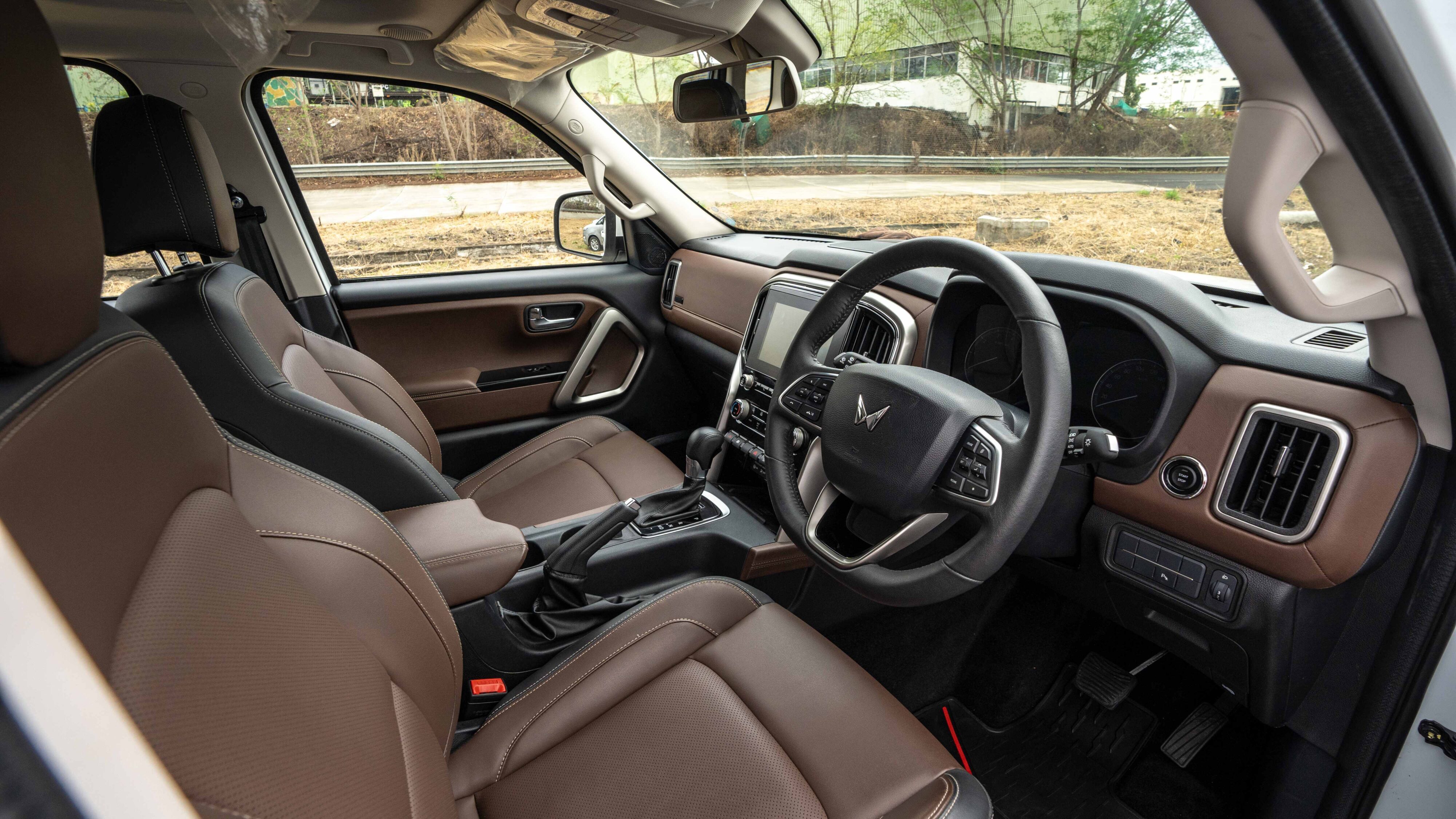 The tech is reasonably modern and quick with an ample amount of apps and smartphone connectivity all presented on a clear touchscreen that's mounted into the dashboard, while the instrument cluster is a traditional two dial display with an adjustable central TFT.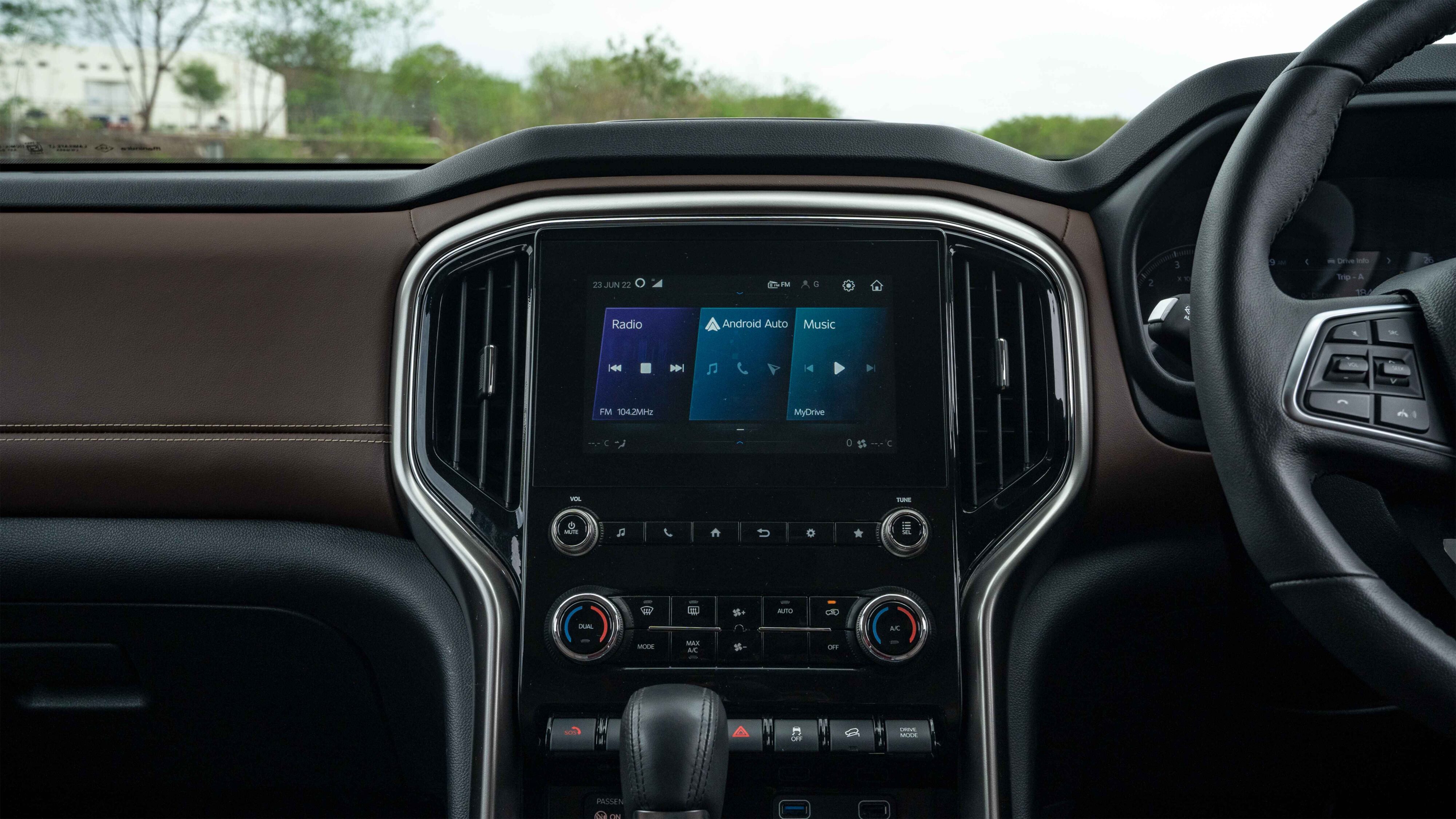 Our time behind the wheel began at the MSPT (Mahindra SUV Proving Track) in Chennai, and what a way to begin. Simply MSPT is a near 500 acre, purpose built facility, who's main 'purpose' it would appear, would be to punish their SUVs – in our case, both the XUV 700 and even moreso, the Scorpio.
I will go into more detail about the MSPT in another post (it really deserves one to itself), but suffice to say the facility is out to test every aspect of the vehicle and in a manner I have never experienced before, well not to this level anyway.
There is an outer 'ring road' that offers up various road surfaces, wide and tight corners, judder bars and the like. There is parking bay simulation, gradient tests, ice/traction simulation, wind and dust tunnels, wading tests and a Braking pad with 6 different surfaces, plus dry and wet track to test braking, ABS, ESP and TCS. And that's all before you start getting to the serious stuff.
The two main attractions for me and my Scorpio were the high-speed parabolic test track and the 25+ obstacle 4WD adventure course – both tested vehicle and driver to the max.
I admit that initially, stepping out onto a high speed track in a diesel SUV is (on the surface) seemed a rather uninspiring prospect to me, I mean even getting the hefty SUV up to 100km/h gave me plenty of time to look around and admire the scenery. But from there on in, the smile never left my face.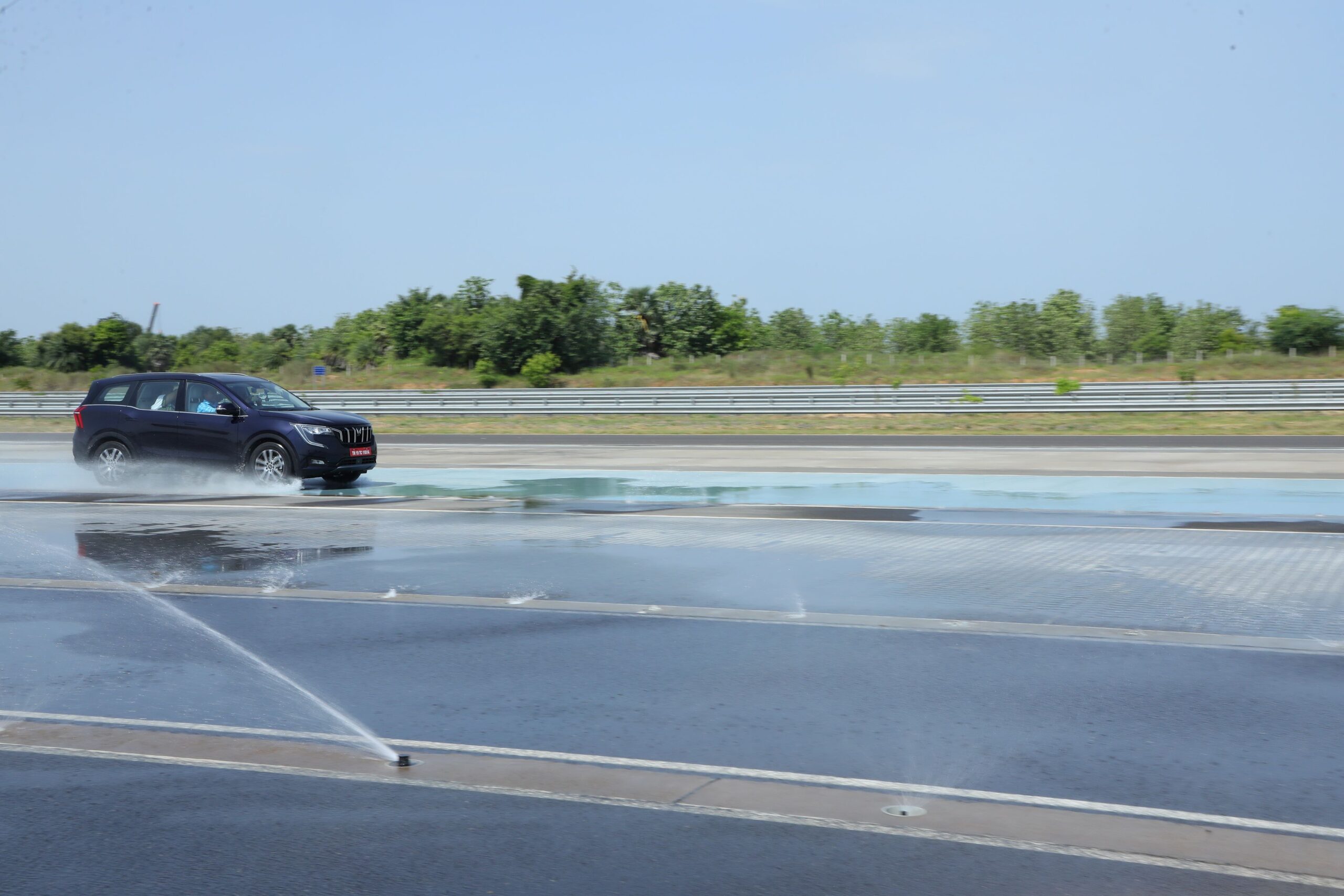 The track itself is 4 lanes wide, with lane 3 signposted with a 120kph speed limit – but we were encouraged to go to 150. The other thing about lane 3 is that it rides half way up a he parabolic curve, so not only was I hitting a corner at 150 in an SUV but the horizon was also at an angle that I had only ever been at very slow speeds – it messes with both your mind and logic, with fear being overruled by the fun/adrenaline gland.
It's fair to say that the Scorpio wasn't being asked to do what it was designed for, but it somehow felt so natural, with the steering being perfectly weighted and the 2.2L humming along like it was just another day in the office, an oval office.
Next up was the adventure park, a place more in keeping with a ladder frame SUV. Now I have been on a number of AWD testing circuits, and on the whole they are designed to give the driver a bit of a thrill without taxing or hurting the vehicle – this was not the case here, this is a proving ground track and the Scorpio had to prove its worth, which it did.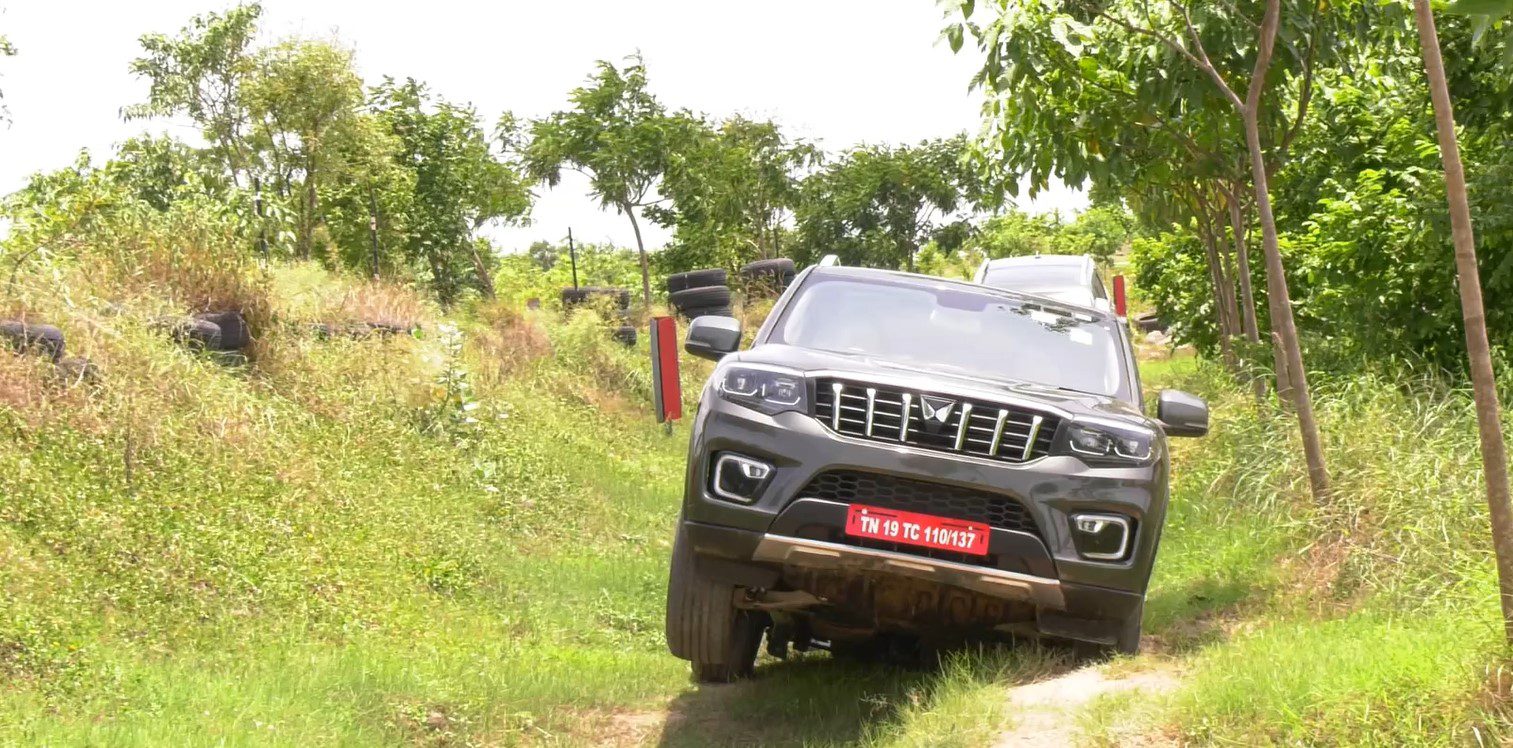 A seesaw ramp was the first obstacle to get into the park, and from then on in, it was test after test of Jurassic proportions. Seriously huge holes had the chassis straining this way and that, stair climbs and descents, tyre and rock crawls, axle twists, and grip tests, I did manage to have a bit of a whoopsie, but the 'that doesn't sound expensive' remark from the instructor had me push on further. In short, the Scorpio is a monster off the tarmac, with absolutely no fear of tackling obstacles that I wouldn't do in hiking boots.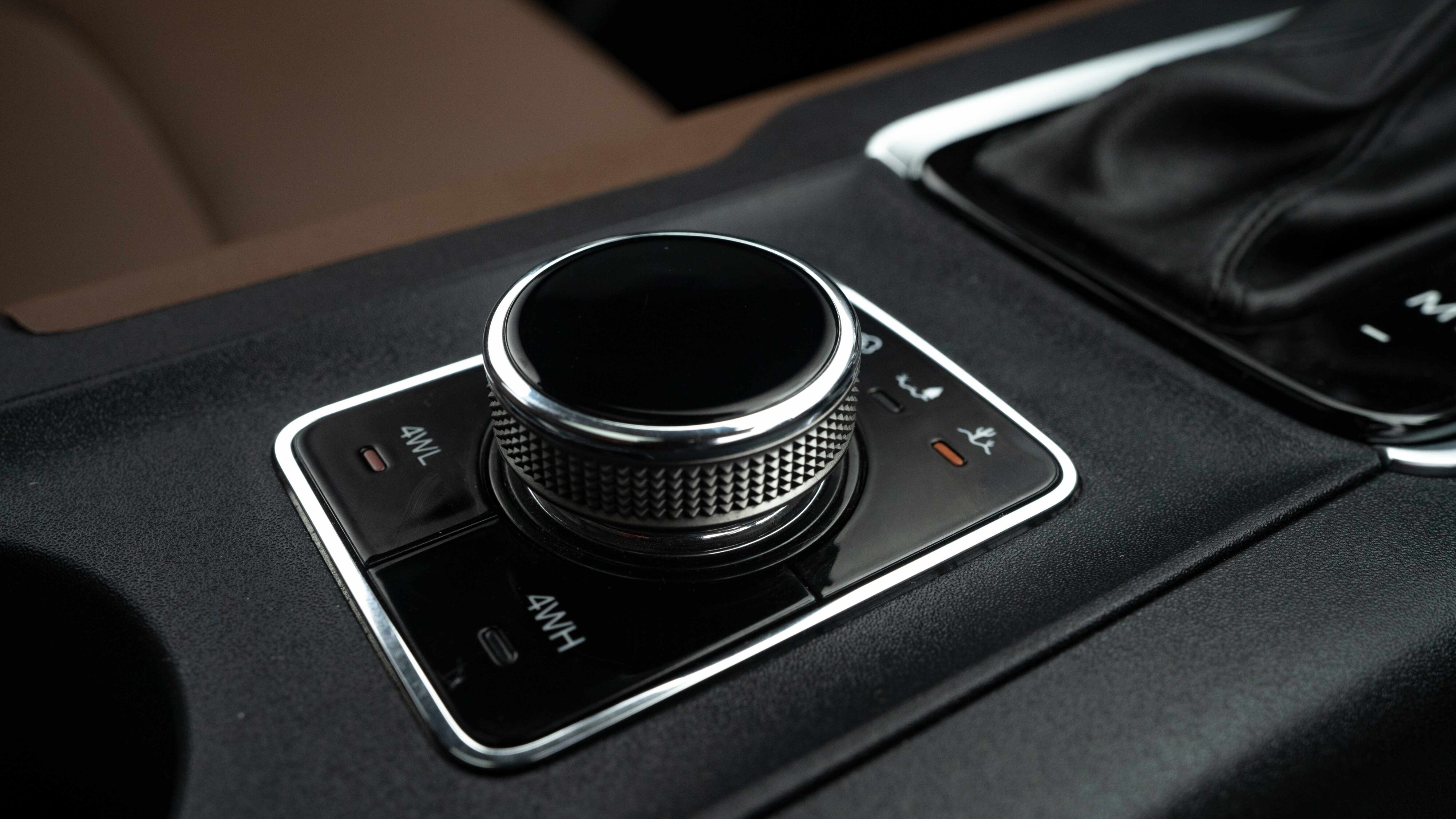 My only bug was the initial low range and terrain mode selection, with the former taking a little while to lock in 4low and for the latter, the dial is a little vague in its selection – I prefer a more satisfying click into place. The front view camera was a nice touch though – look before you leap right?
With the Scorpio more than conquering the proving track, Mahindra still weren't done with it, or us. A quickie flight up to Pune and Lonavala and were thrown onto another AWD adventure park, only this one was more based in the wilderness and we were joined by the rain.
Now capable or not, putting an SUV onto slippery surfaces in the pouring rain and with inflated road tyres is either really pushing your luck, or you need to be confident your SUV will perform – Perform the Scorpio did.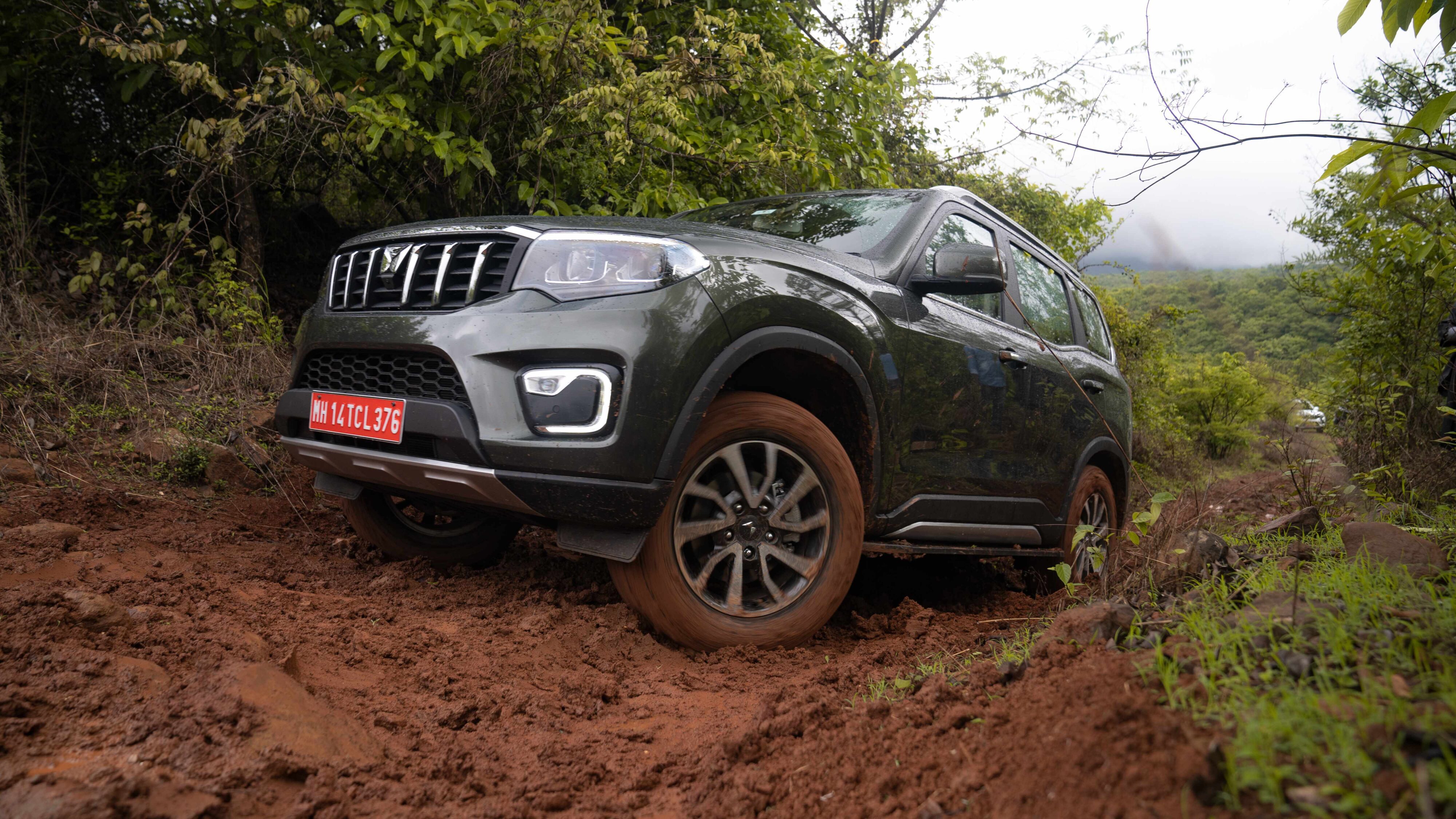 The holes and ruts were less pronounced than those at the MSPT but the unpredictability of the ever changing surfaces was an experience all by itself. We slipped, we slod (past tense of slidded) and although the SUV sometimes took a moment to work out where to send the traction, it got us in and out of the park without the need of a tow.
Last but not least was a seemingly endless road drive to Mumbai (which thankfully we were only the passenger in). Thick fog, driving rain and a heavily (and I mean heavily) populated road network that loves to use its horns. Despite the rooted unkempt roads, mountainous terrain and stop/go congestion, the Scorpio held its ground well and not a hint of rattle or squeak to be heard (apart from by me at various points).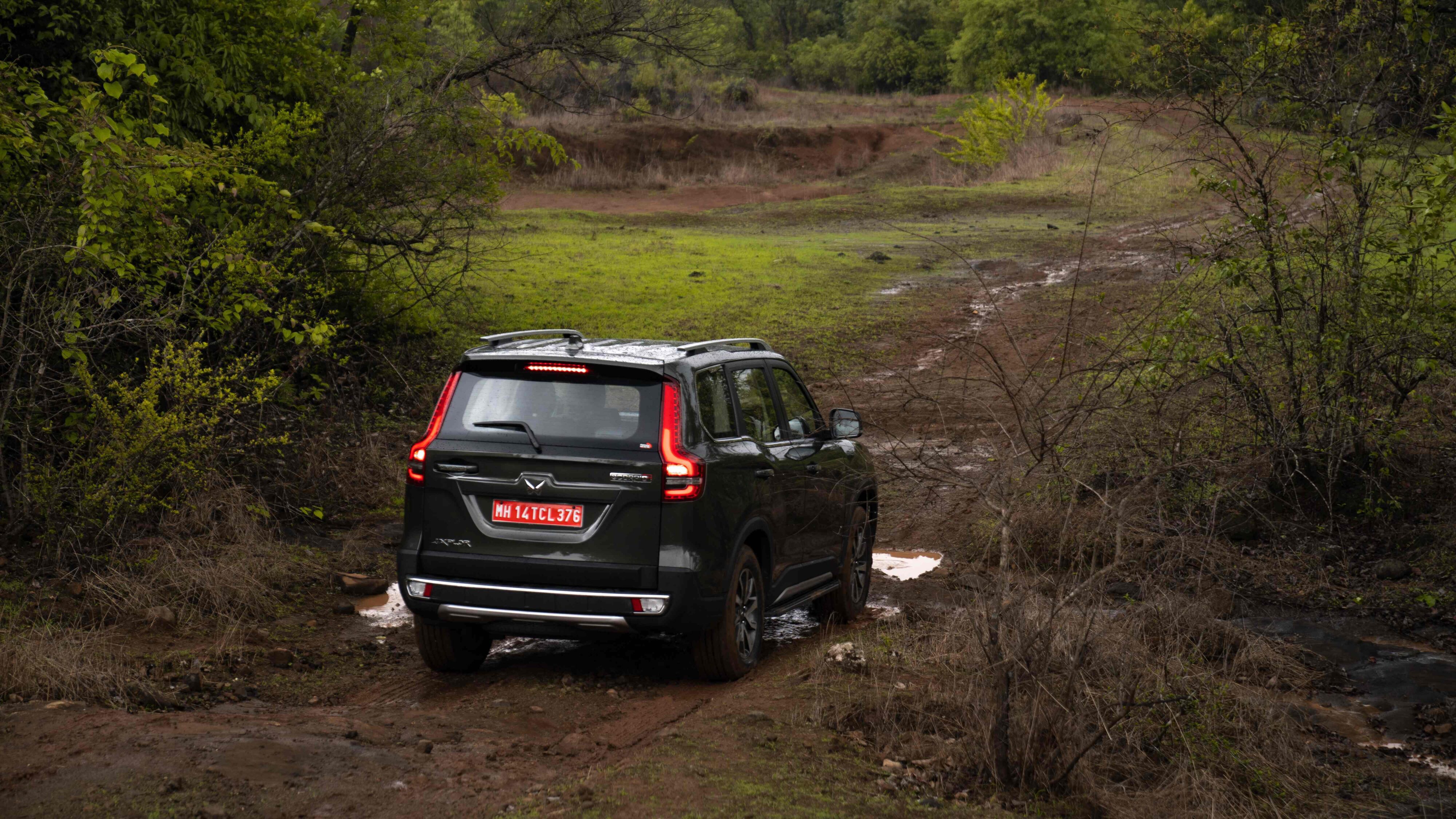 The Mahindra Scorpio (or Scorpio-N) is a real overachiever. It's a truly capable SUV that is more than up to the task of taking you, and your family on an adventure you'll never forget (I know I won't). It's a little more rugged in terms of its interior (other brands would call these 'easy wipe' surfaces) but I think this just adds to its charm. It's more than happy on the highway, but my advice is find somewhere to let it roam free for a while – and did I mention its value?