The redesigned and upgraded 2021 Lexus IS is a sports sedan that's powerful and quick, fuel efficient and environmentally-friendly AND is a bit of an all rounder BUT not all in one model. So Lexus New Zealand gave us three ISs to review, each with their own distinctive place in the world.
For the first time ever, the new Lexus IS has been sent to the Lexus Shimoyama test grounds to really be put through its paces. The grueling 5.3km test track gave their engineers and technical whizz's the chance to truly bring out the thrilling sporty side of this popular Sedan – and the results show.
The design team weren't left out in the cold for this new model either. The signature 'spindle grille' has been narrowed at the top and widened at the bottom underlining the brand's new direction. The LED lights have been narrowed too and the front lip scoop is lower to the ground giving a greater sense of a more planted vehicle.
The new IS's profile still tapers towards the rear presenting a more 'coupe style' silhouette, and its alloys range from 18-inch to 19-inch with an improved braking system for added stopping power. The rear still sports a boot with ample luggage space and again the lights have been narrowed but there's now a full width light bar that is very futuristic and great for those that follow behind in the dark. There are also 'working exhaust tips' (depending on model).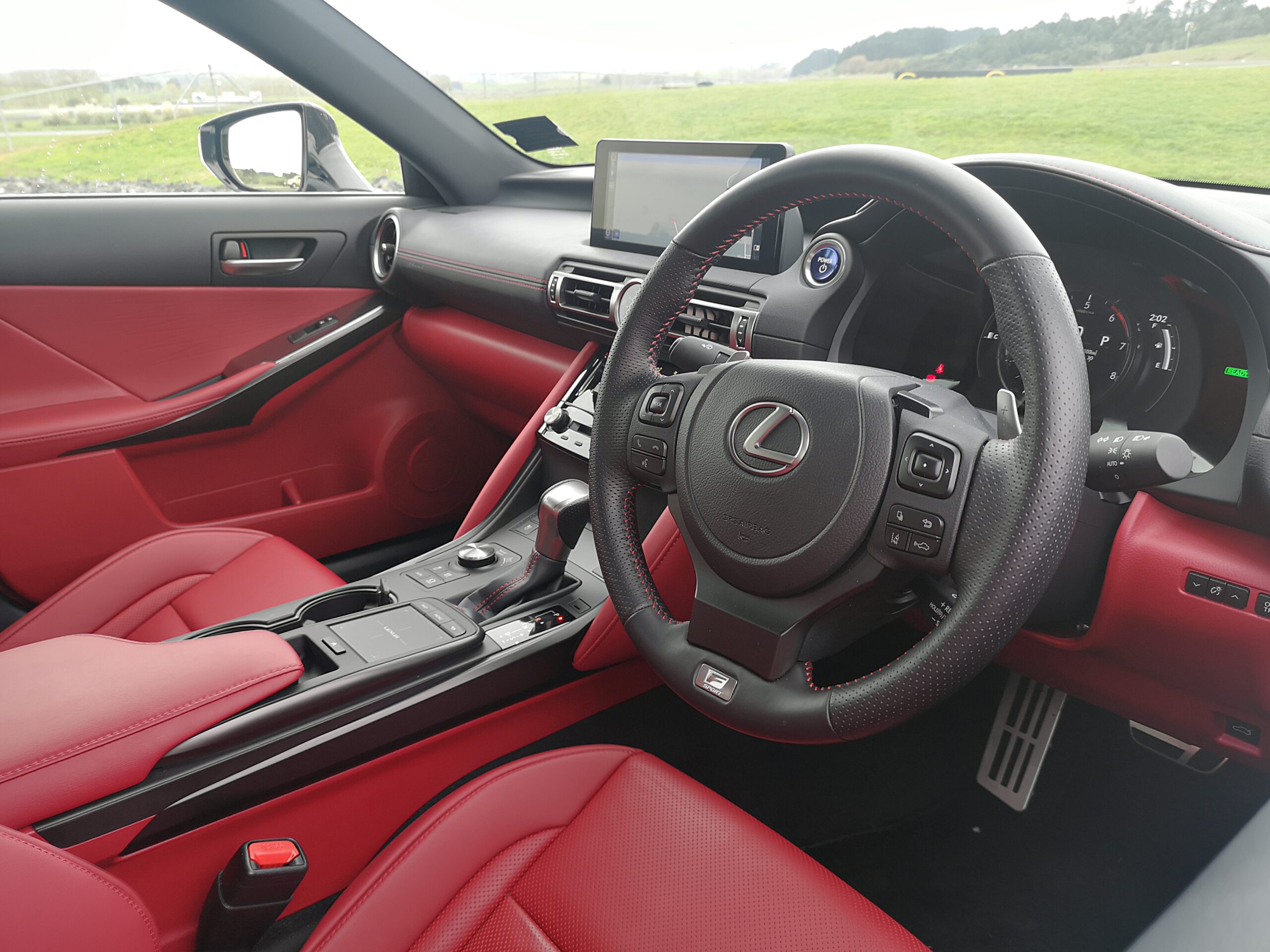 Inside, the infotainment screen is now bigger (10.3-inch) and more interactive, it's easy to navigate around and comes with plenty of apps. The dashboard layout has been tweaked (but rest assured it's all still loaded with Takami influence) and remains dripping with fine materials and finishes. What's more, the instrument cluster (when you move up to the F-Sport) has been given some LFA inspiration which has to be a good thing. For those unaware what this means, the large analogue dial moves aside exposing a digital screen with sporty stuff like a digital G-force meter displayed.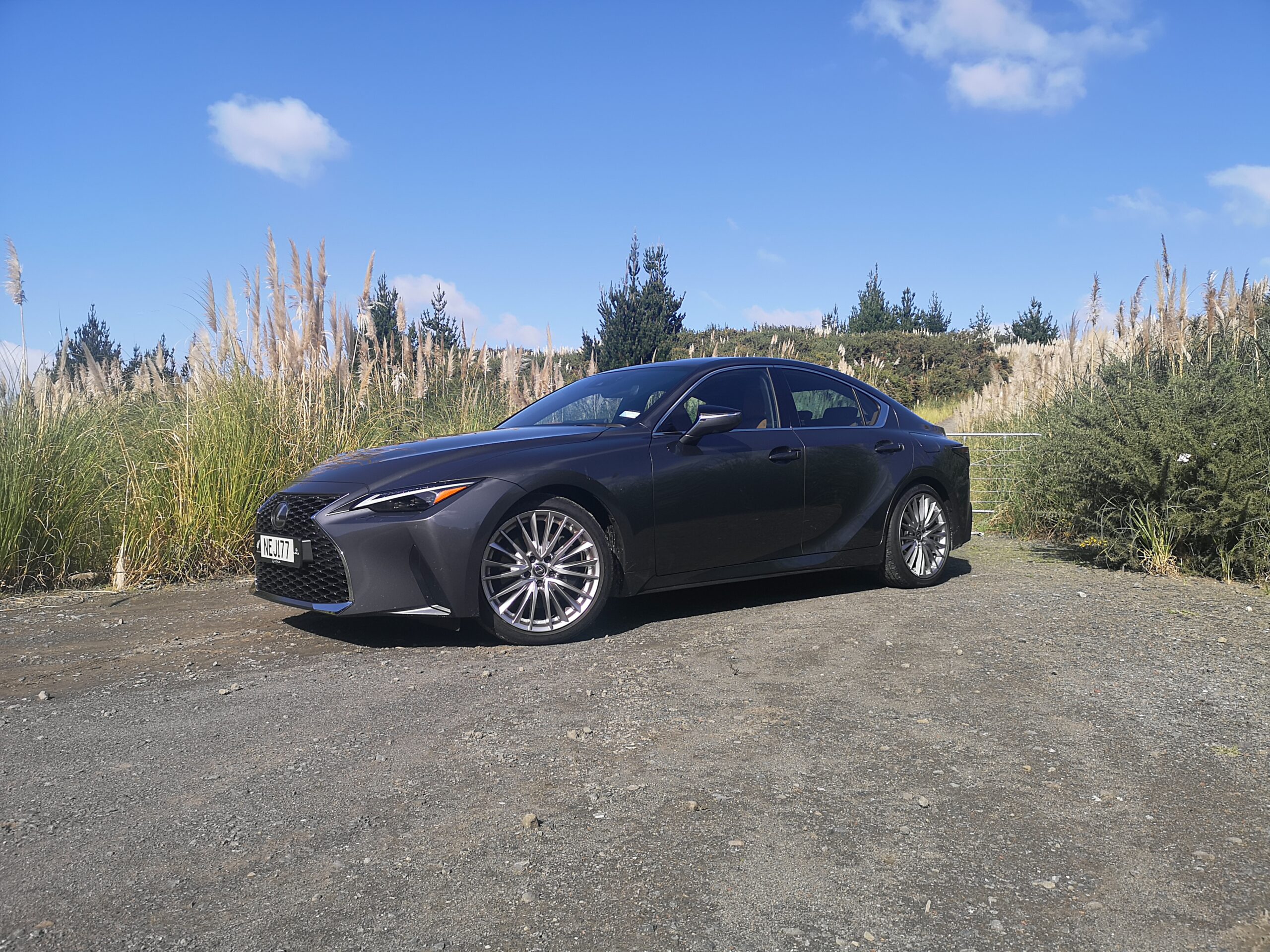 My trio of IS Lexus's (or is that Lexi) began with the 'all rounder' 300 Limited. With a 2L turbocharged heart and an 8-Speed Sport Direct Shift, it offers up 180kW of power and 350Nm of torque and rushes from 0-100km/h in 7seconds. In typical Lexus detail, their engineers have managed to quieten the turbo (so those keen on the turbo whoosh sounds will be disappointed). I say that the 300 Limited is an all rounder because it sips fuel at 8,2L/100km and emits gasses at 191g/km (so middle of the road in terms of IS).
It's an easy car to get along with and looks great on the driveway. Four door functionally, but with sportscar good looks. The turbo power is delivered naturally without unwanted hefty dumps in places like mid corners. The sloping roofline does require the rear passengers to watch their heads on entry, but there's plenty of headroom once inside.
On the move, the Lexus suite of safety features is vast and ensures that you, your family and the IS are kept safe and well.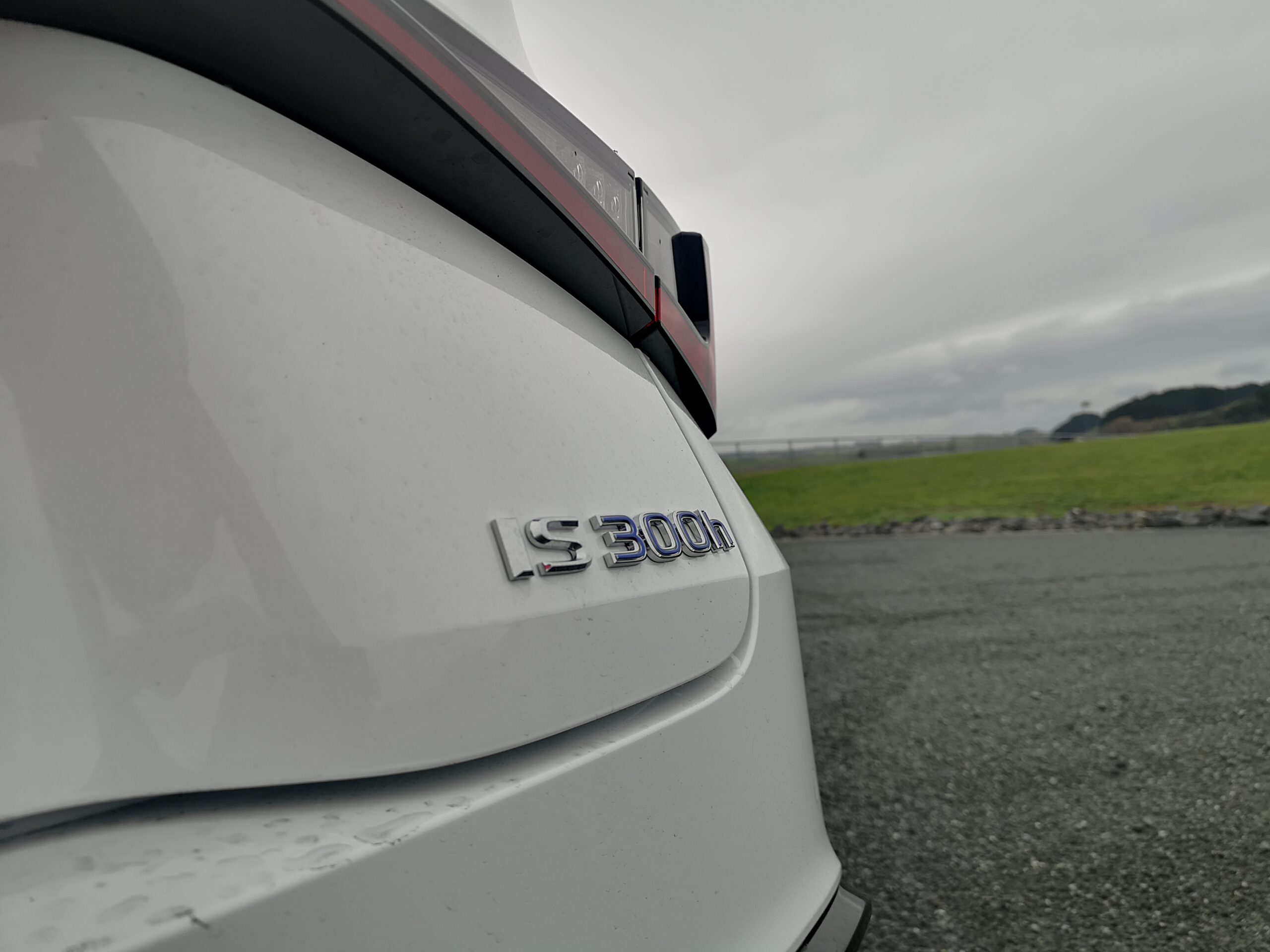 Fuel-efficiency was the name of the game for the Lexus IS Hybrid. It has a 2.5L engine plus an electric motor driven by a Nickel Metal-Hydride battery, combined they give you 164kW but more importantly it sips fuel at 5.1l/100km and emits gasses at 116g/km. 0-100km/h is 8.5 seconds and top speed is 200km/h.
My week with this hybrid had me conducting my usual business around Auckland and two trips to Hampton Downs Motorsport Park. Even with these long highway trips I managed to record a 5.5L/100km result and have the saloon back with the tank half full (I felt so optimistic).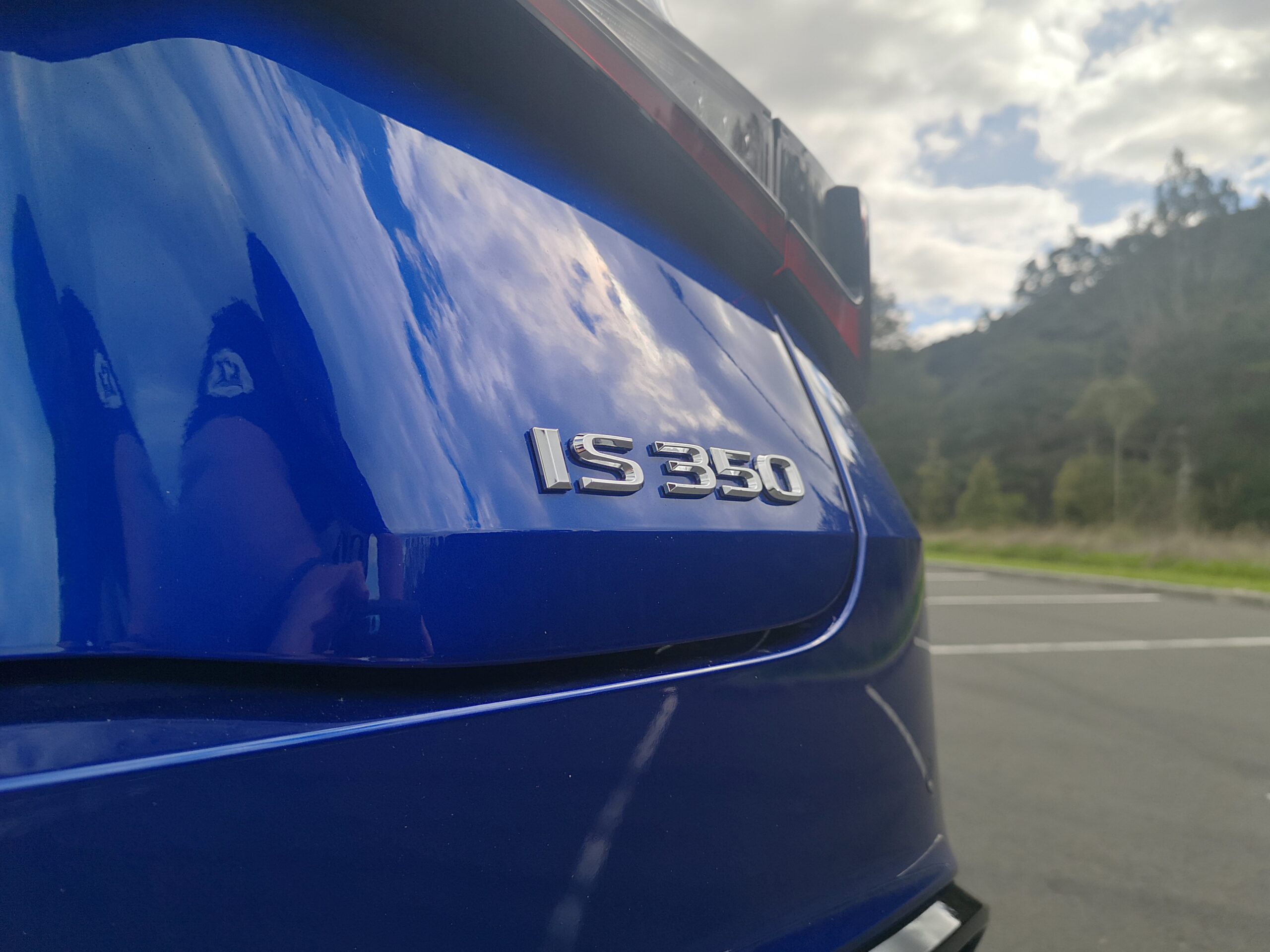 Grunt and more grunt, introducing the Lexus IS 350 F-Sport. Alright, so I have to say that this was my favourite of the three. The 350 merges top of the Lexus line luxury (including a Silver Woodgrain Accented steering wheel) with a rawkus V6 that loves to yell. Its 3.5L V6 gives 232 kW and 380Nm underfoot which means that the 350 will get from zero to 100km/h in 5.9 seconds and up to a top speed of 225km/h.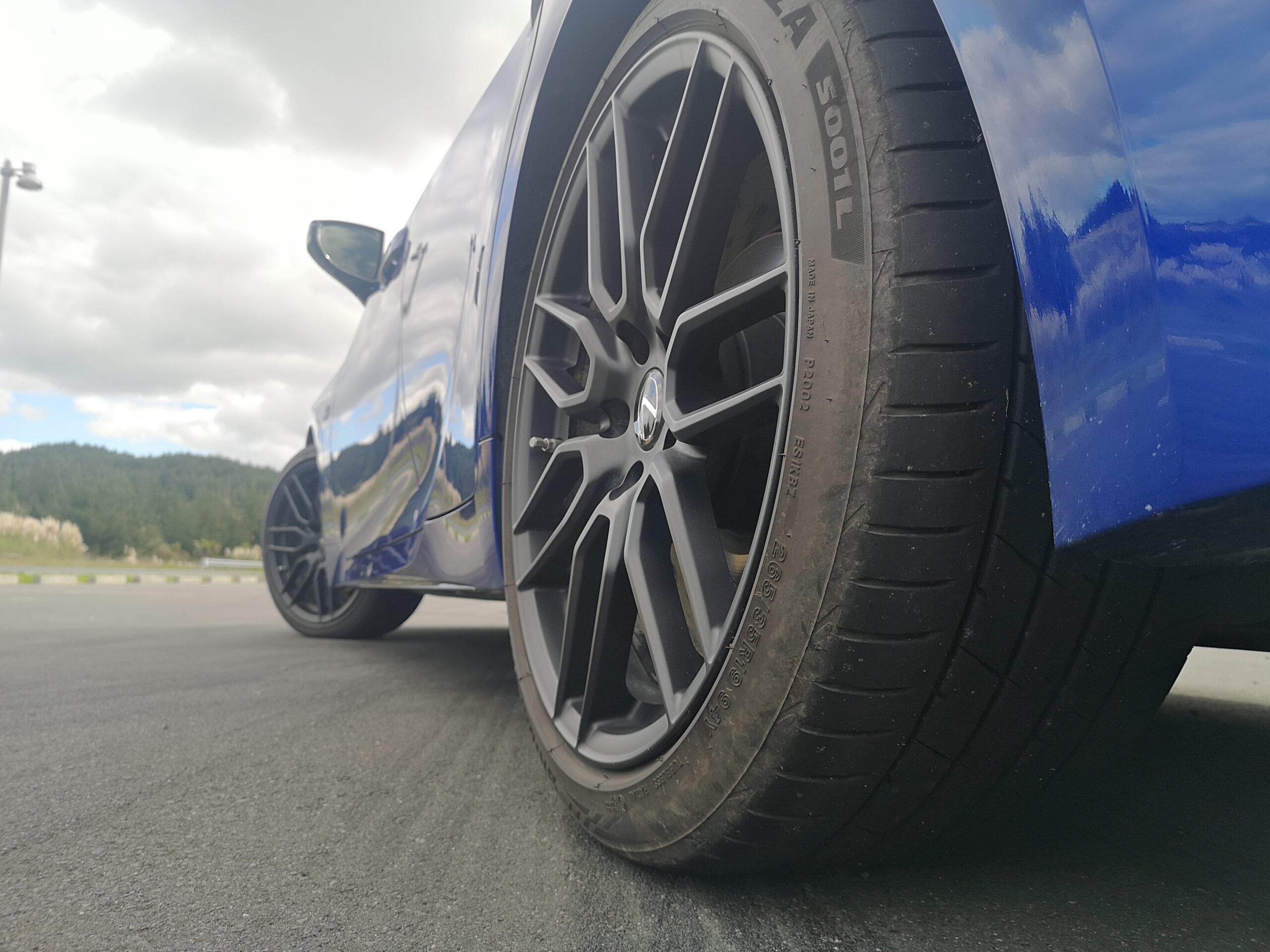 The suspension has been exclusively tuned for the F-Sport, with the Springs, Shocks and Steering all working in unison with its adaptive variable suspension system. It's a confident and positive driving experience.
It may come as no surprise that the IS 350 is/was my pick of the bunch. It showcases all that's good in this sporty saloon and all that track testing time comes to the fore. It feels powerful when you push the accelerator to the floor and in Sports + everything feels tight and responsive, on top of all that, the LFA style dials offer up an extra sense of elitism.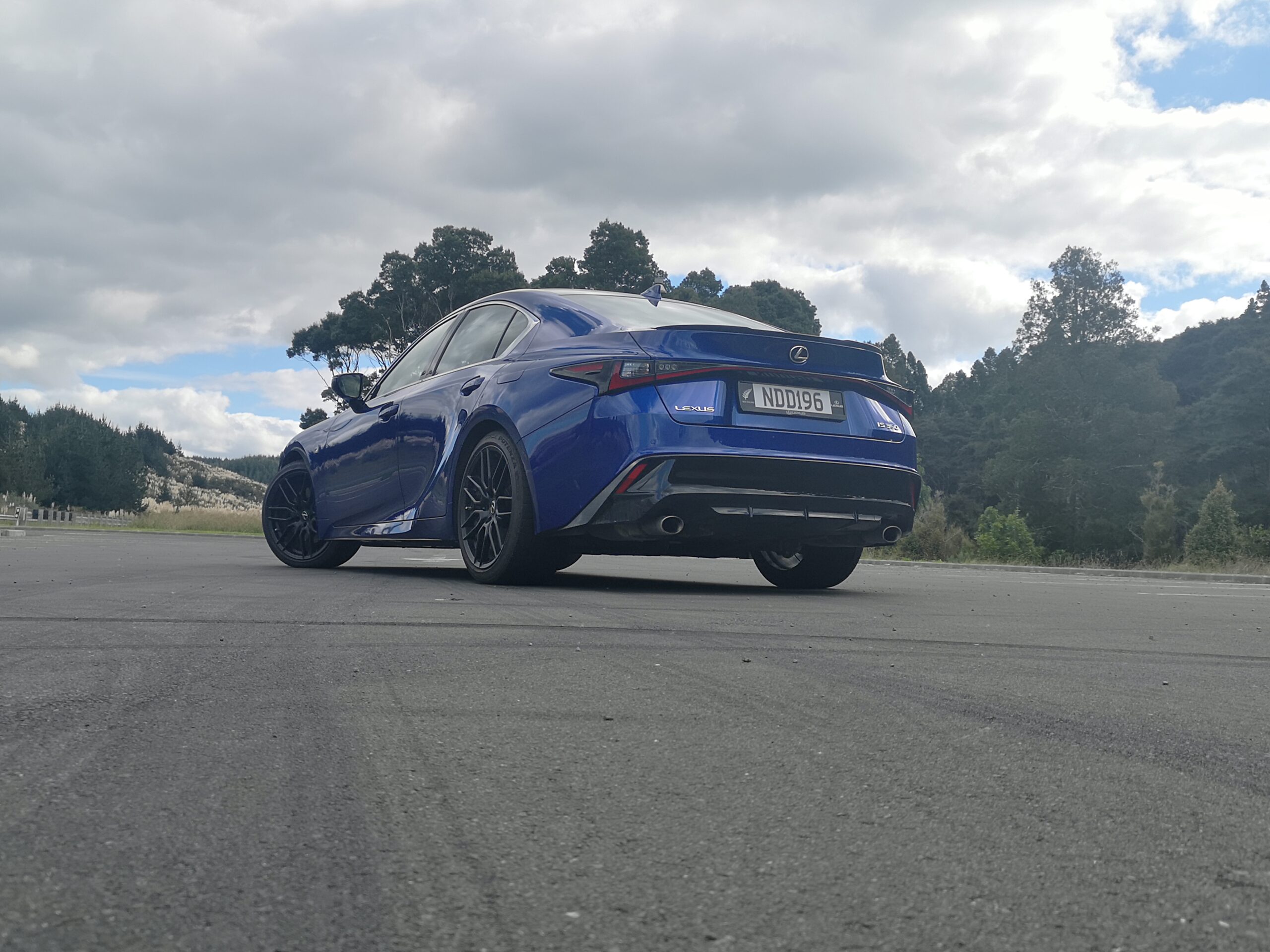 The new Lexus IS is a stylish, modern, classy sports 'coupe' that depending on the model, IS frugal, powerful or simply a box ticker for all.