Hot on the heels of the New Zealand launch of the latest generation RX, Lexus felt we should get better acquainted with both their 350h and 500h F-Sport models, who were we to disagree. And to add to the experience, our 500 came with a very special copper covering.
It's the new Lexus RX 500h that's right it's the F Sport of the radiant crossover and it's the fifth generation so come let's take a look at this now
The importance of the new RX for Lexus should not be underestimated, it was originally launched in 1998 and so it's already got 20 years or so under its belt, which is a bit of an achievement in automotive terms, but it's it's also sold over 3.2 million units so it's been a monster seller for the brand. In fact it runs at around 30% of unit sales for the brand so it is massive.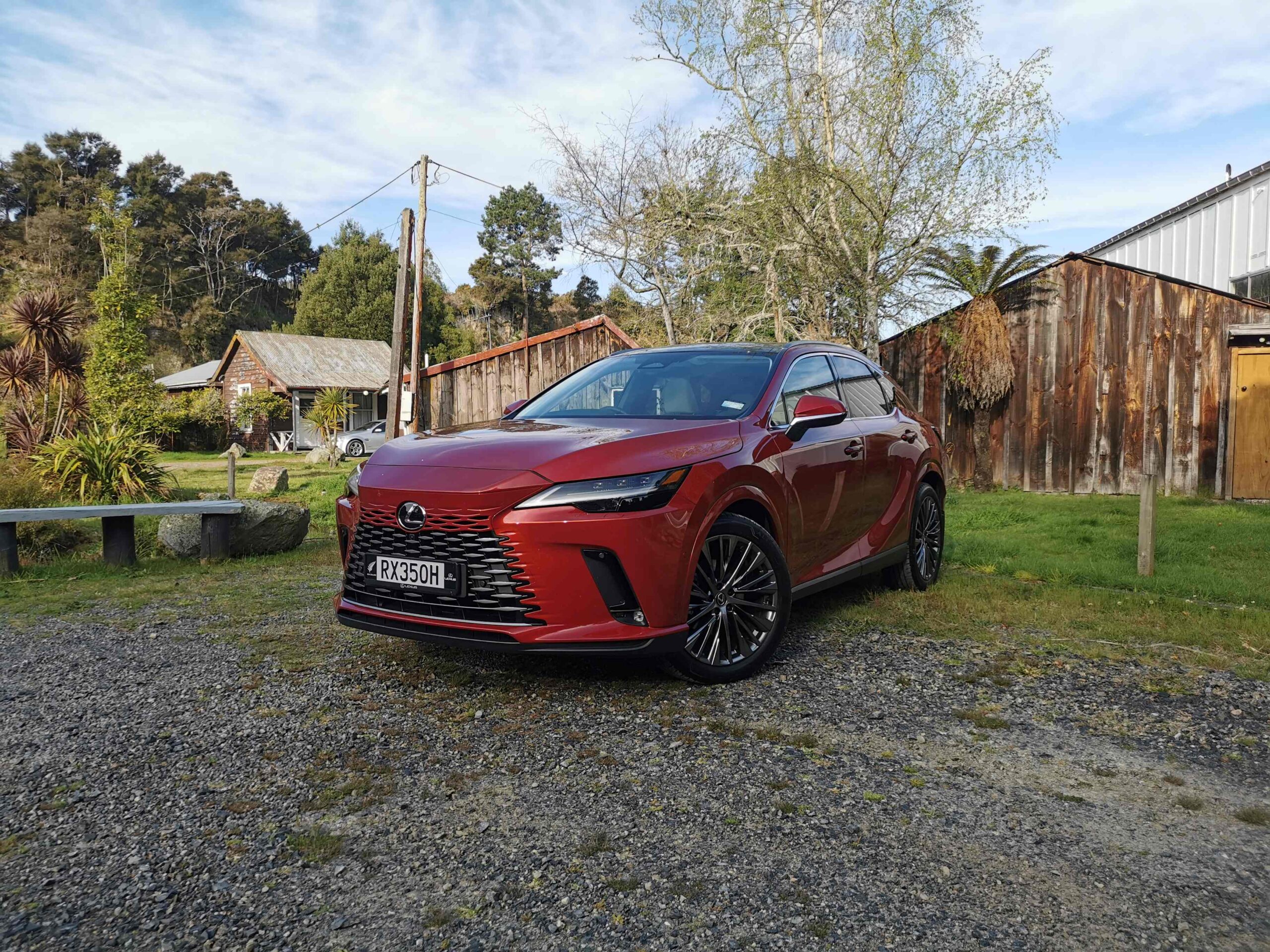 NZ managed to jump on the Lexus RX (Radiant Crossover) bandwagon in 2002/3 when it was in its second generation, but fast forward to now and it's now turned FIVE!
In simple terms, each new generation of the RX has grown in stature and the 5th is now different. It's more substantial in size (length is 4.89m and height is just under 1.7 m) but its design language has evolved too, making it somewhat sleeker on the eye.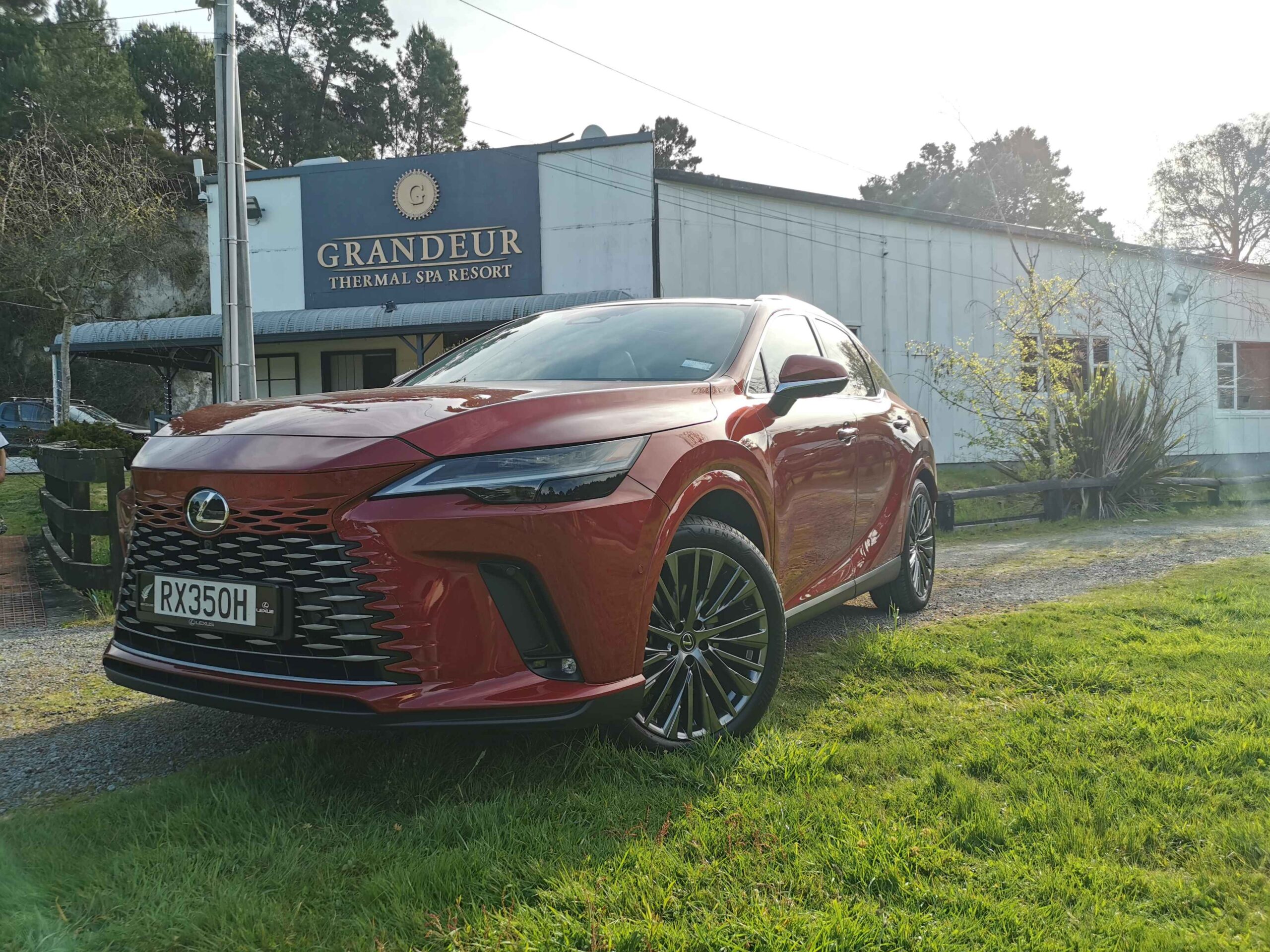 The mid-sized SUV has more of a 'spindle' body style too, with tidy lines and light play that's designed to grab, and then hold your attention – especially when your RX is dressed in Sonic-Copper.
Now not only does 'sonic-copper' sound cool and unusual, but it's a huge talking point too.
The special paint has been in the works from Lexus for about 15 years and has been developed by a team of about 30 people who just work on creating paint technology like this. and what they've done is use sonic waves to distribute the paint particles uniformly across the car and then cover it with a thin film of aluminium vapour, and it's this covering that gives you a vivid reflective surface – impressed yet?
As I said at the beginning, Lexus gave me two RX's to play with back to back and I had special plans for both.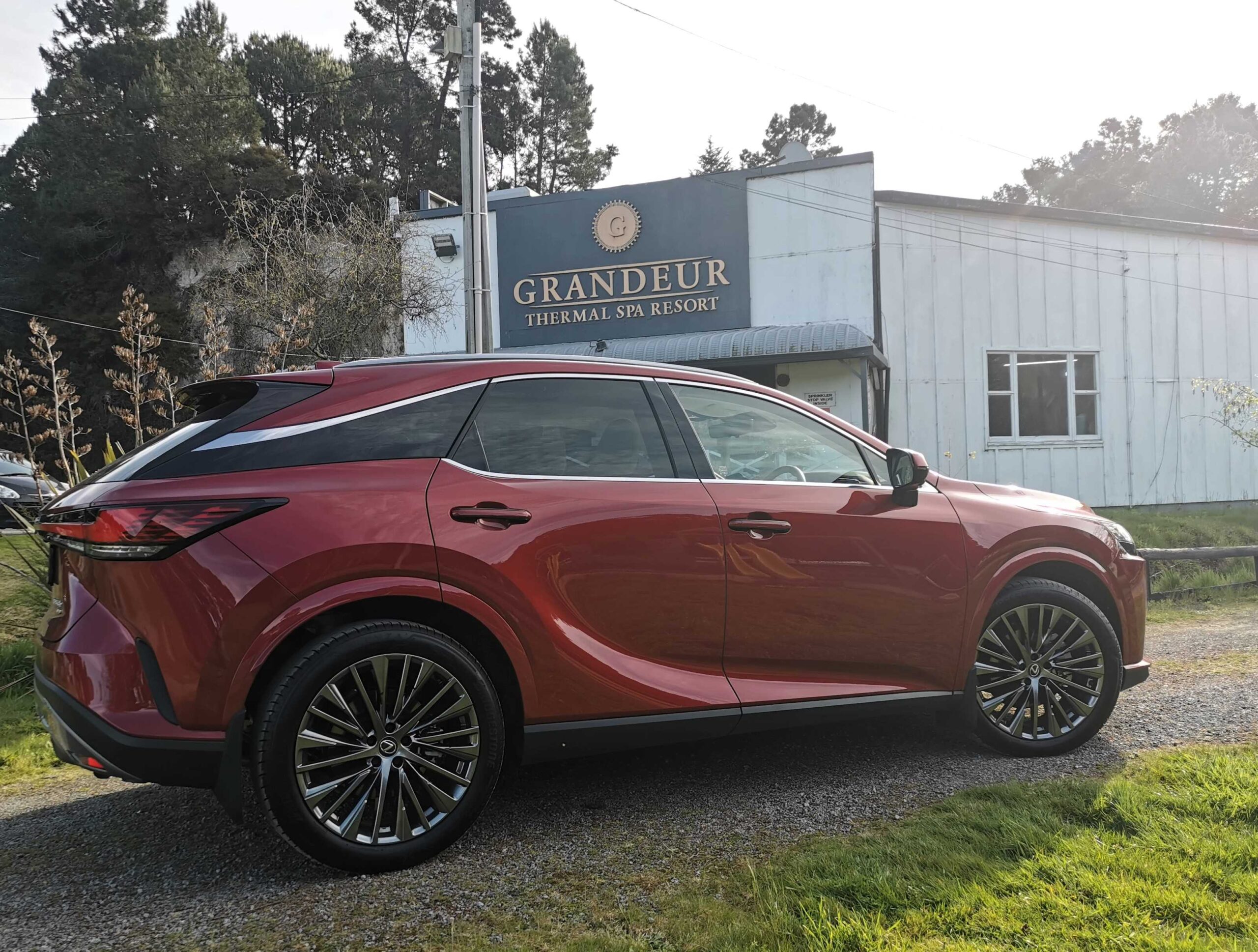 With a 2.5L hybrid heart the RX 300h is the more frugal of the two powertrain offerings. It boasts 6L/100km while still giving you 184kW of power and a 0-100km/h in 7.9 seconds. So with a full tank of fuel, I threw the family in the car and headed to Taupo for the weekend.
My review model came in burgundy paint on the outside and Solis White Semi-Aniline Leather Accented interior with Medium Brown Bamboo Trim. In fairness, those with mucky kids (I think they all are), may not be impressed with a light cream interior, but I really liked it, it's very bright and lifts the cabin.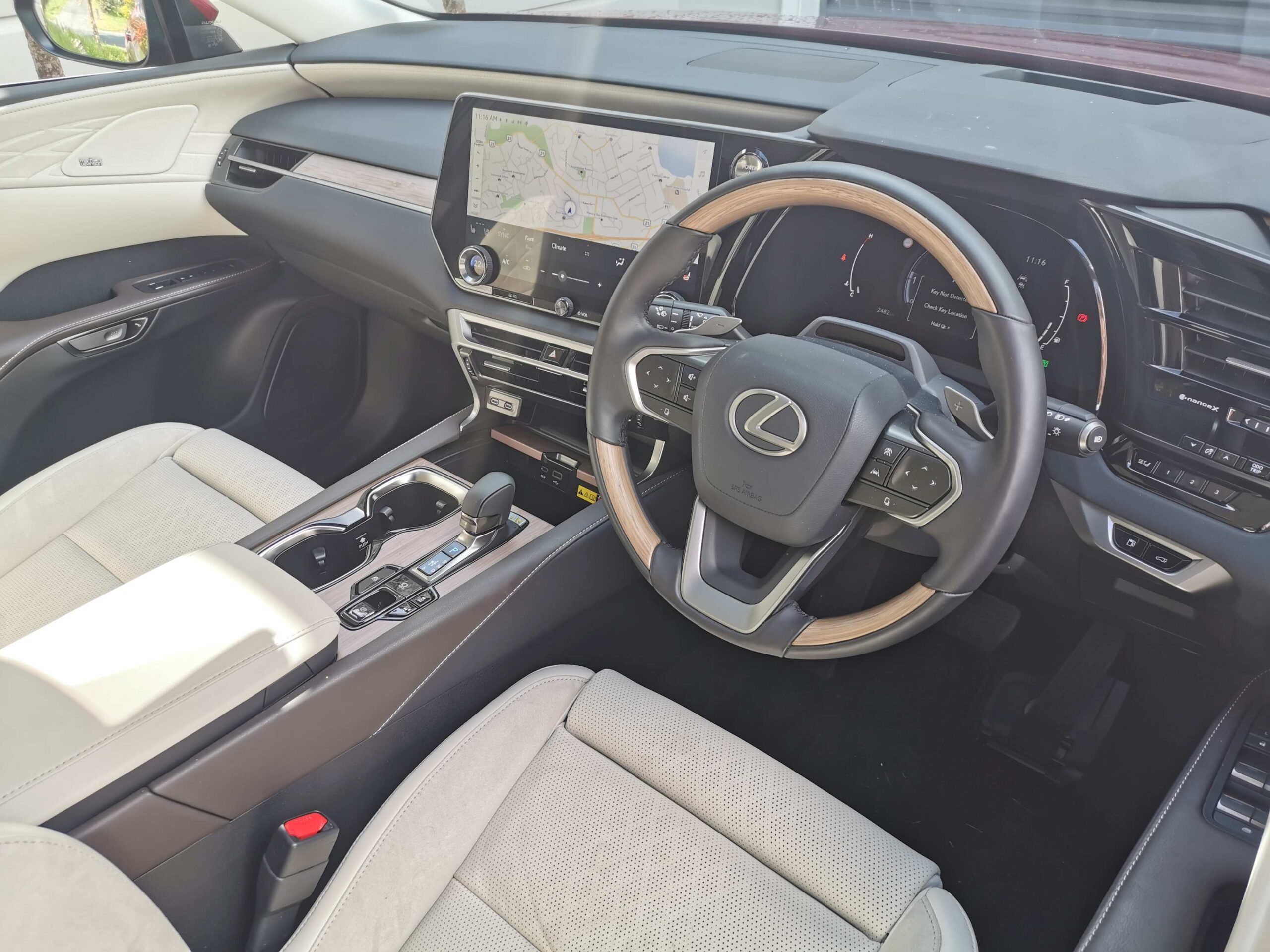 The cabin itself has a hand-crafted feel about it and from a driver's point of view, Lexus has adopted a Tazuna direction, which loosely translates to 'reins of a horse' meaning that control of the RX is yours.
Seating position is great, and so too is the visibility, to the point where the parking cameras even show you what's going on UNDER the SUV. The layout is easy to navigate around too, with a small gear selector, but big instrument and infotainment screens. There are numerous cubby holes to cater for all the family's stowage needs (even my wife's) and a big 570L luggage area that's 'kicker' accessible.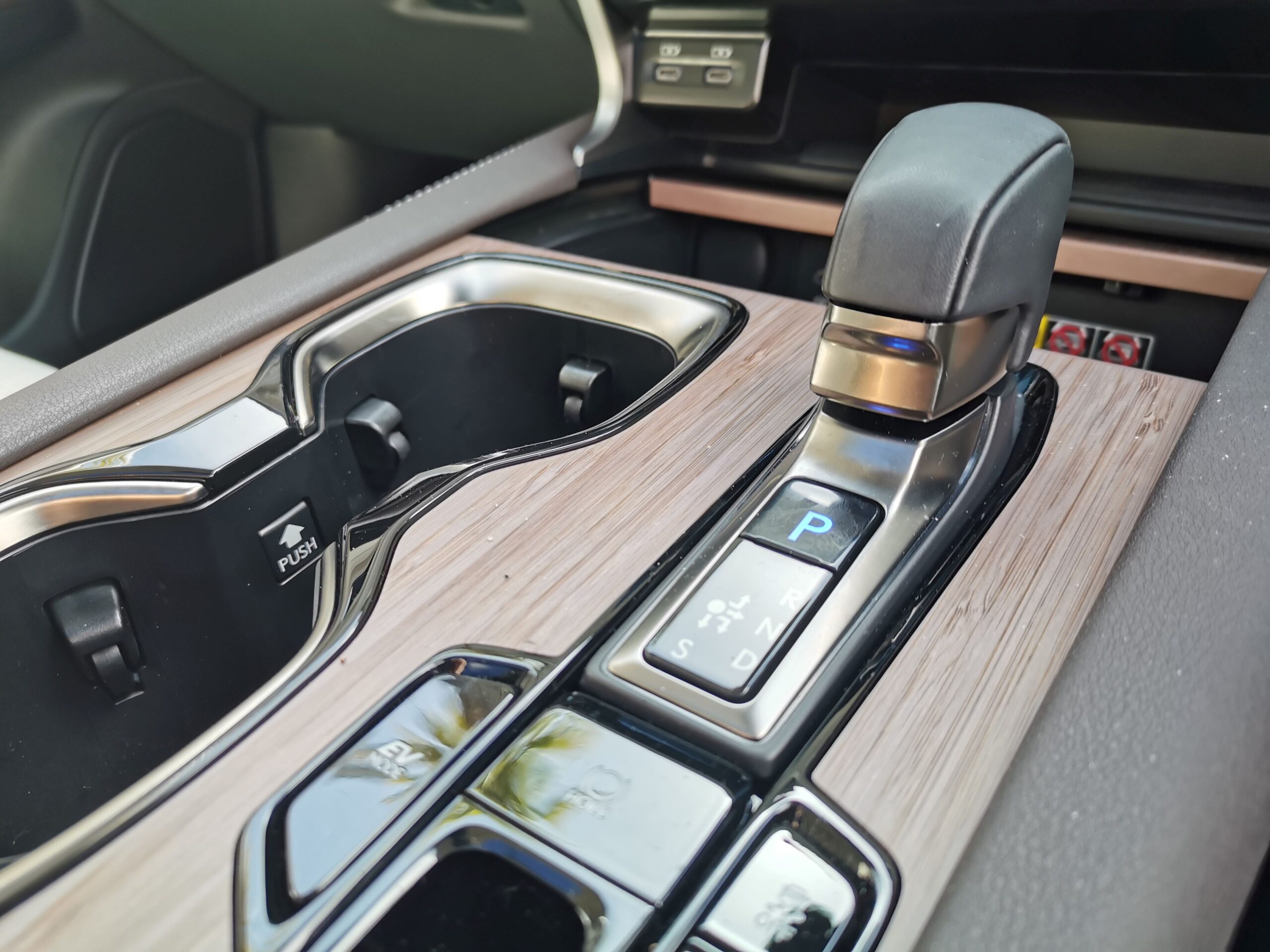 The three+ hour drive from Auckland to Taupo was a breeze, even with the predictable road work detours. The RX sits gloriously on the tarmac with minimal road or wind noise. The hybrid system continuously seeks to keep fuel usage to a minimum and yet allows plenty of freedom to overtake where required. I ended up using the adaptive cruise control as much as possible and just enjoying the ride.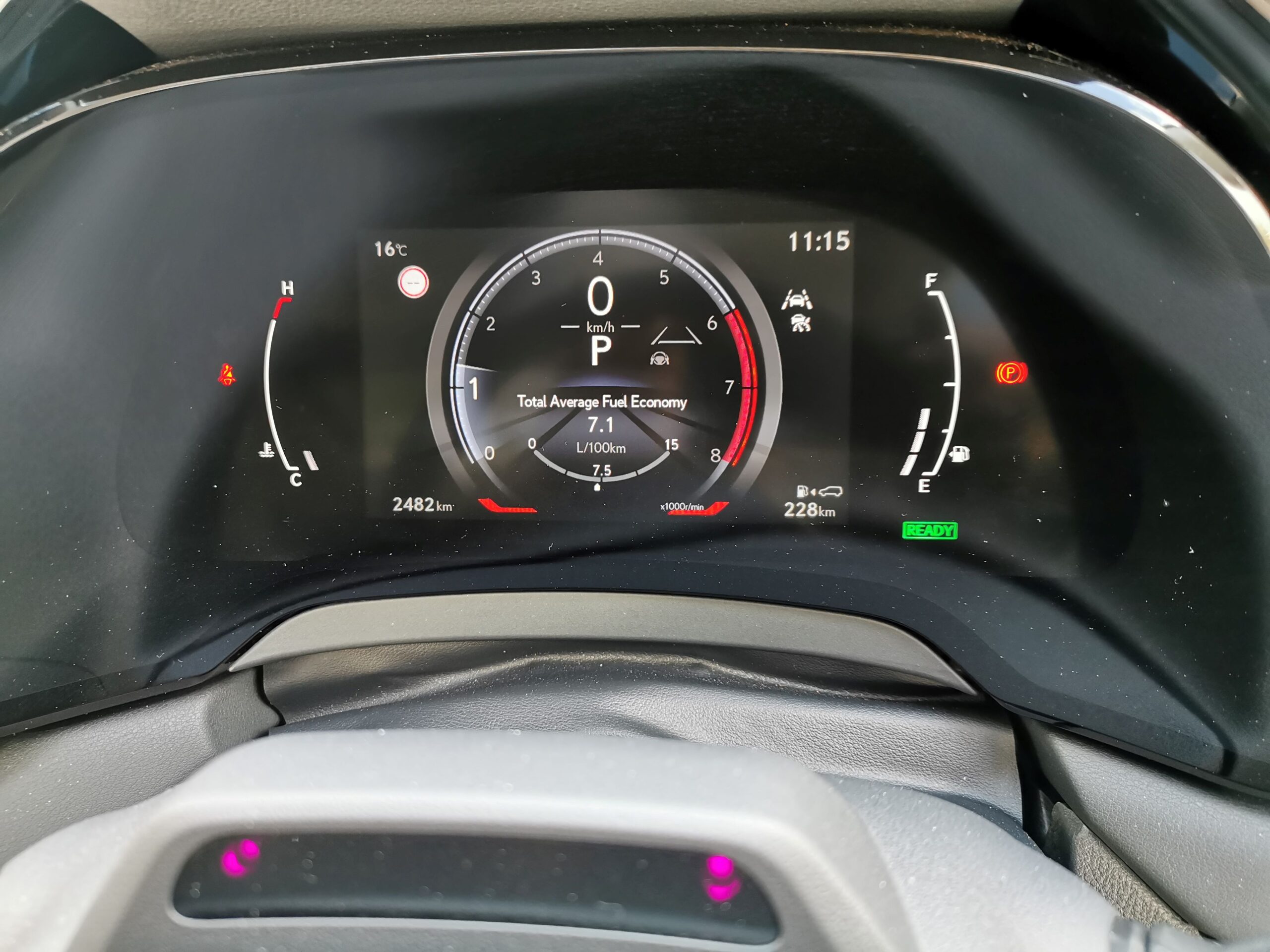 According to the onboard data information, I logged an average of 7.1L/100km for my return trip which is pretty darn good, as I'm not the lightest on the throttle out there, and with the RX's upgraded safety suite, we all got back in one piece – including the RX!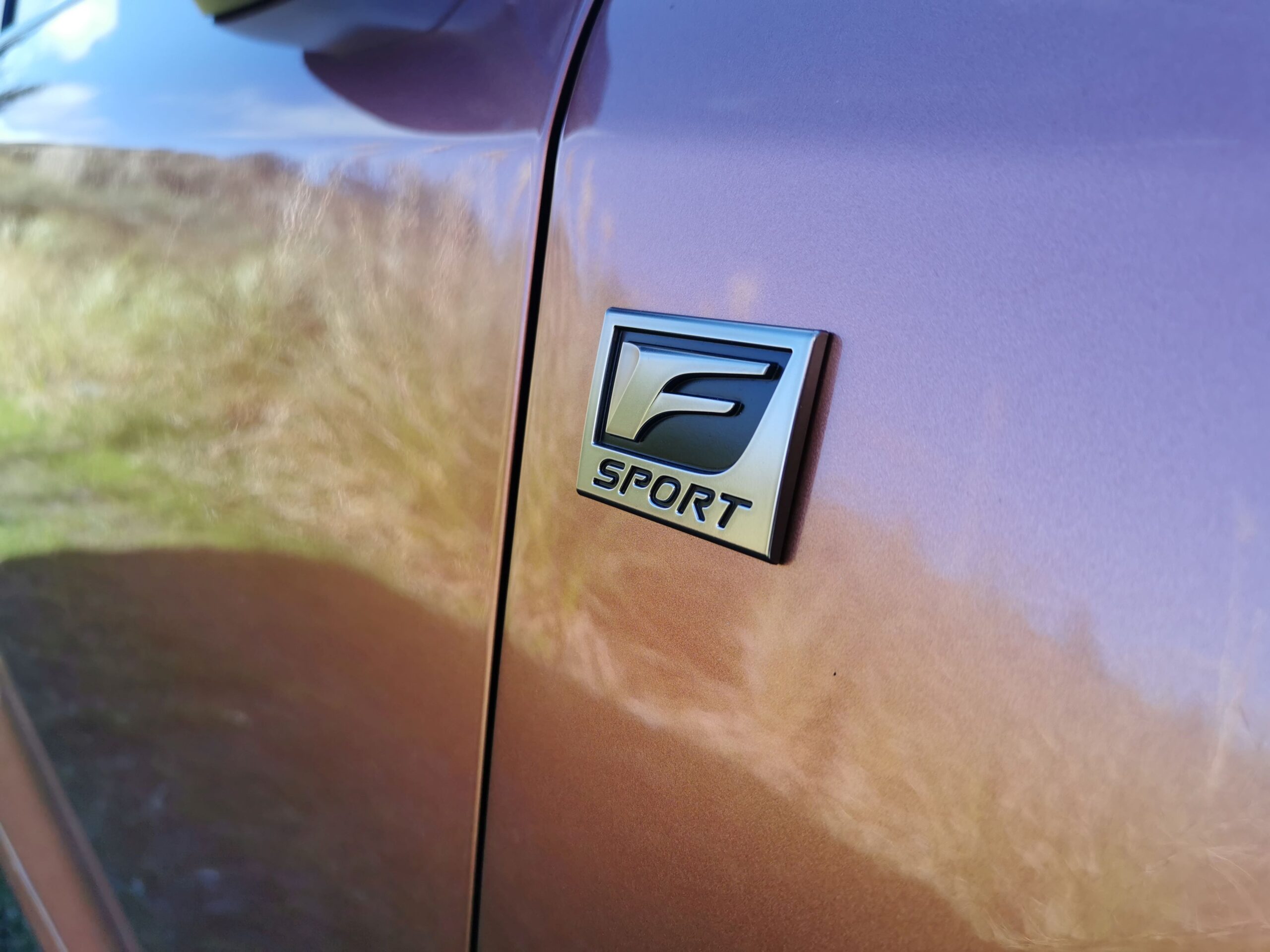 The 350h was good but the 500h F-Sport is better (in my opinion). That sonic paintwork aside, the 500h sits on sizable 21-inch alloys, has Direct4 all-wheel drive and all-wheel steering, meaning that the rear wheels move around 4° making your cornering at speed more confident and slow speed manoeuvring easier.
Then there's what lies behind the spindle grille. For the first time, the RX comes with a turbo-charged 2.4 L Hybrid Electric motor, married to a 6-speed auto box. The underfoot power is 273kW (460Nm) and zero to 100km/h occurs in a mere 6.2 seconds. Its fuel sippage isn't bad either at 7.2L/100km.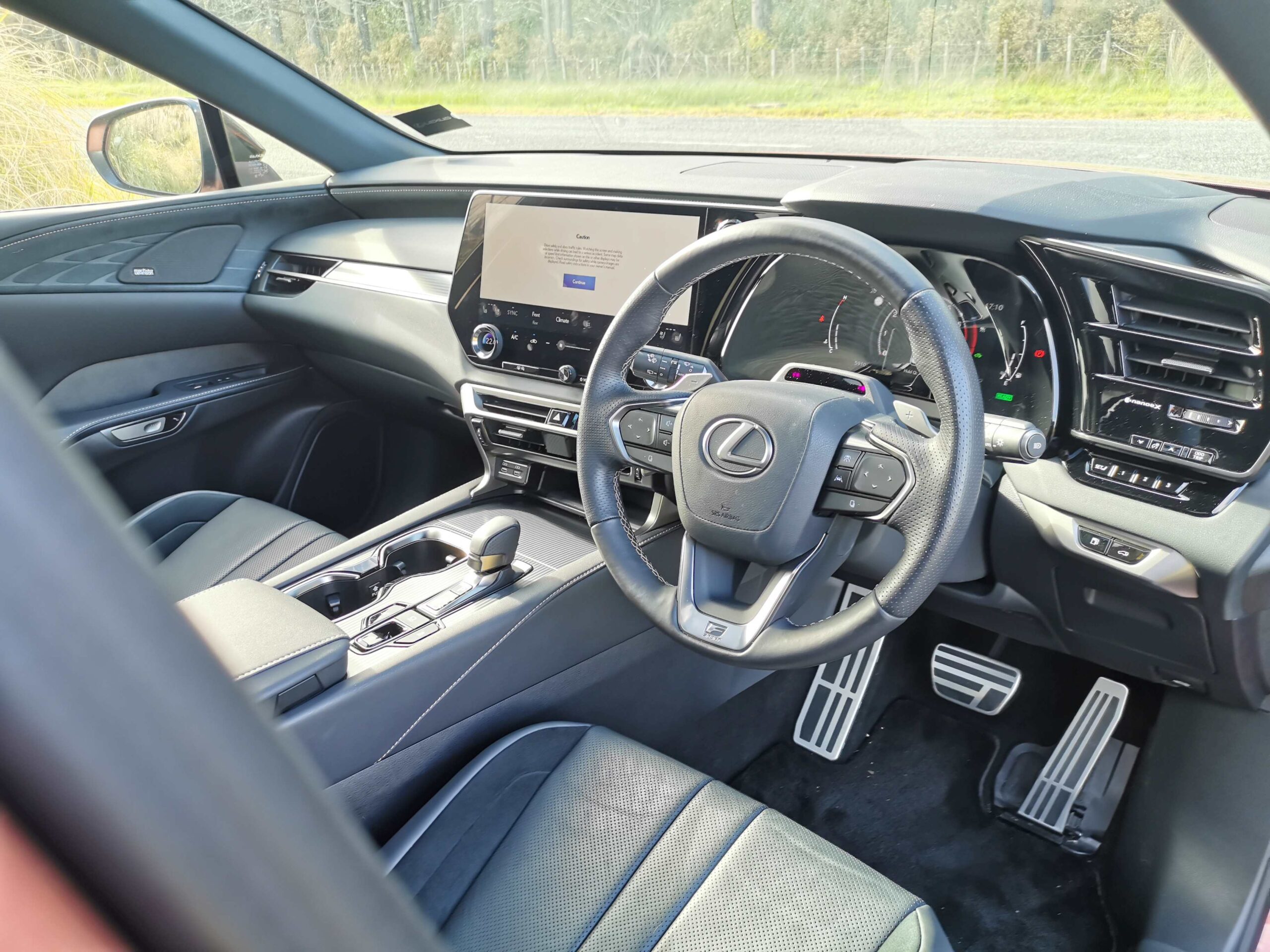 As with the 350, the 500h offers great seating and driving positioning, but when on the move the entire SUV is more dynamic, especially when you get it into corners, it just hugs really nicely, there is a little bit of body roll the rear wheel steer really makes that difference.
Despite riding on 21s with minimal rubber, there's pretty much no road noise coming through from the tyres, it's all really well insulated and the RX clever suspension system absorbs all the little (and large) road bumps, and in terms of visibility, it's got a rear view camera in the rear view mirror so you can just see everything behind with even when you've got all your kids on board.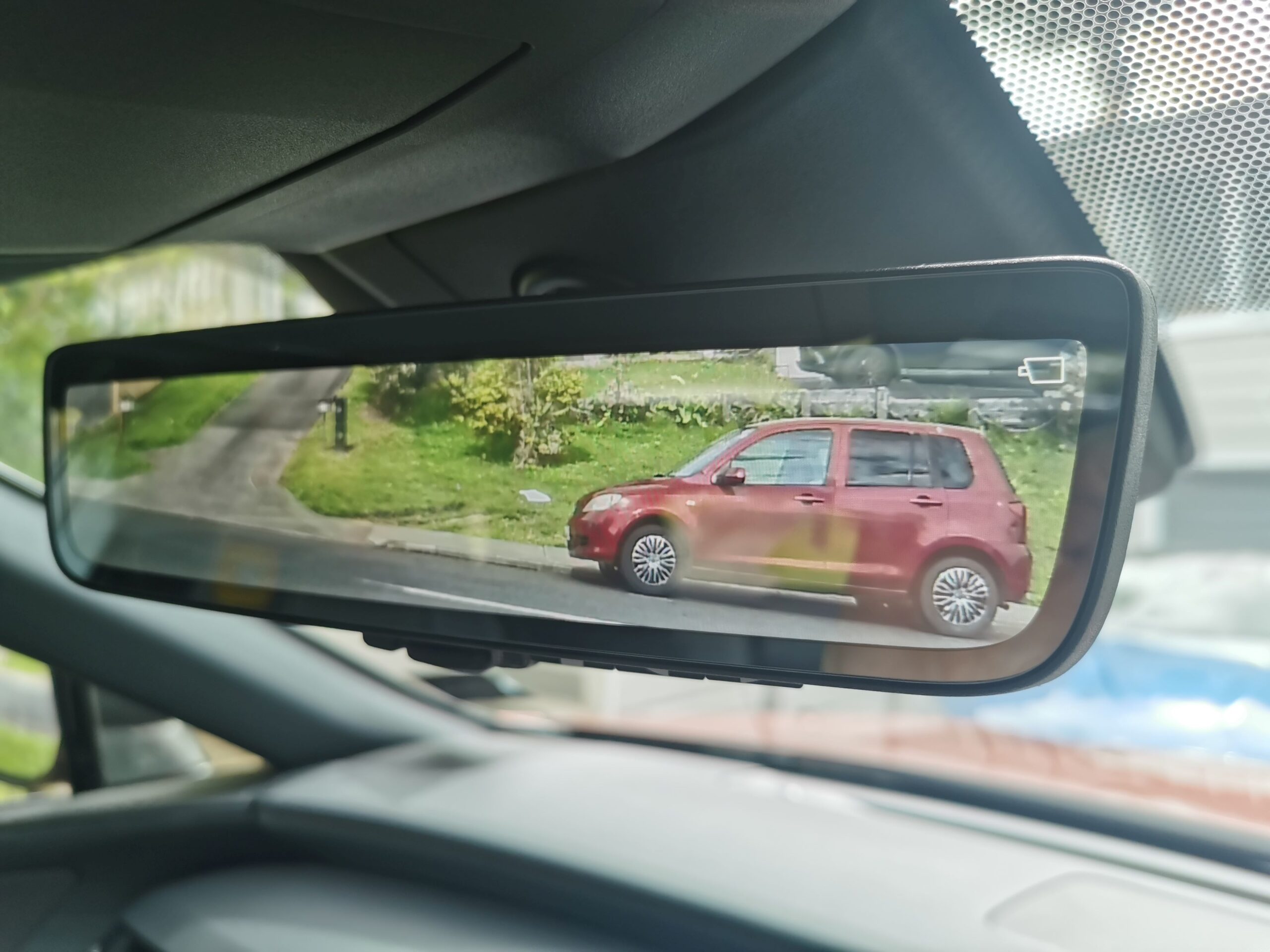 Under heavy revs, there is a nice and powerful engine note, but should you get bored with this, there's a 21 speaker Mark Levenson audio system which includes a 22 cm subwoofer in the boot of the car.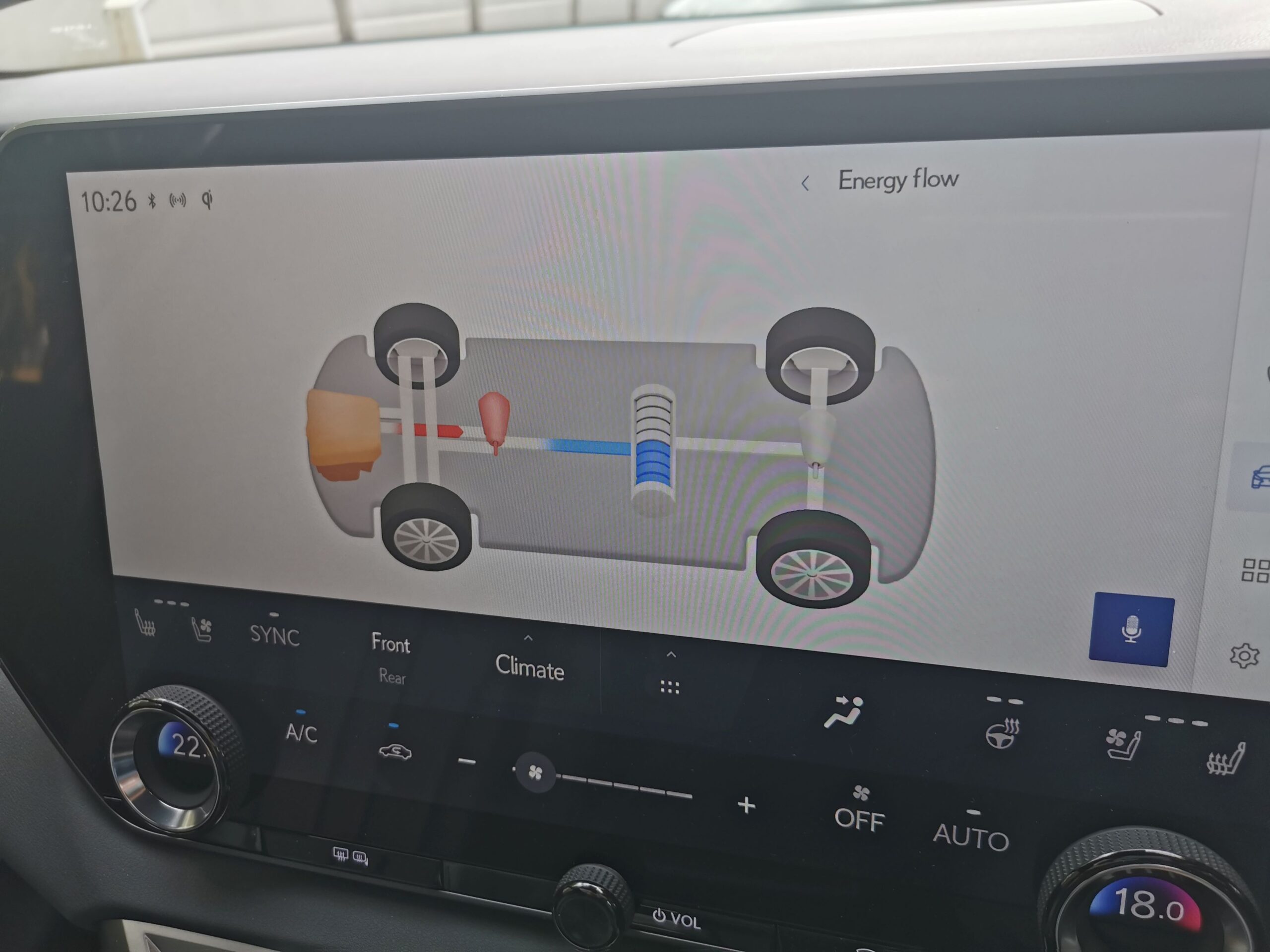 Again, as with the 350, the 500h comes with a huge suite of ADAS, drive and safety aids to ensure you and your family remain safe (even if you are giving it the beans), plus there is a driver monitor watching you as you watch the road – Rockwell would be pleased.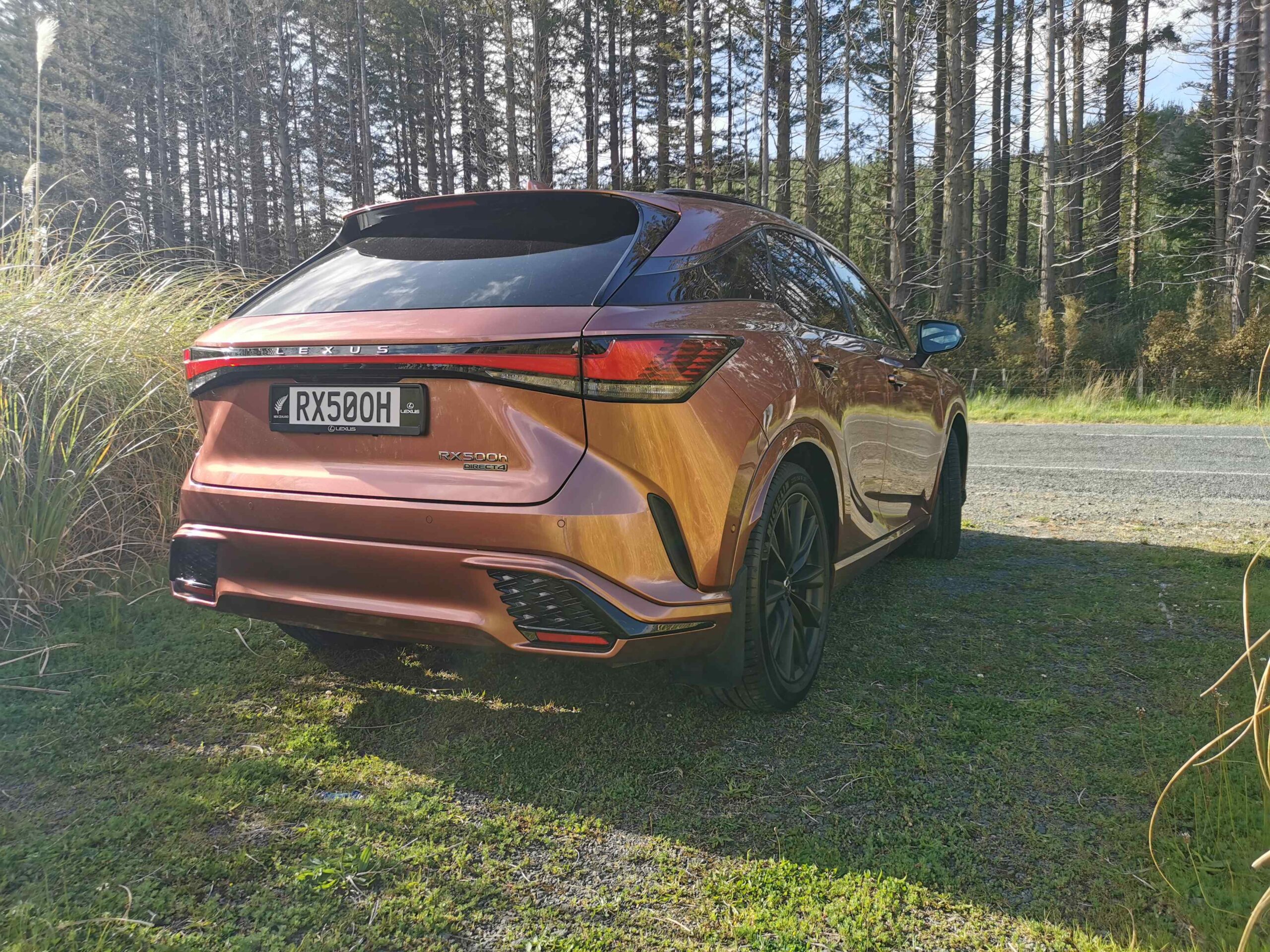 In short, the 5th generation Lexus RX is a luxurious ride that offers power and frugality, the drive system is as smart as they come and so too is the technology.