It seems like only yesterday that the fourth generation of the ever-popular Cerato was unveiled to the public, however, four years later, time has come for a mid-cycle facelift. Showcasing a sharper design, sportier attitude, added safety and their new corporate logo, it seems like the Kia Cerato GT has a lot to offer, and so Kia New Zealand let us get better acquainted.
Right off the bat is the new Kia logo. Sitting proudly on its flared bonnet, its simple yet bold style symbolises a new era for the brand and seems very in tune with this very hot hatch.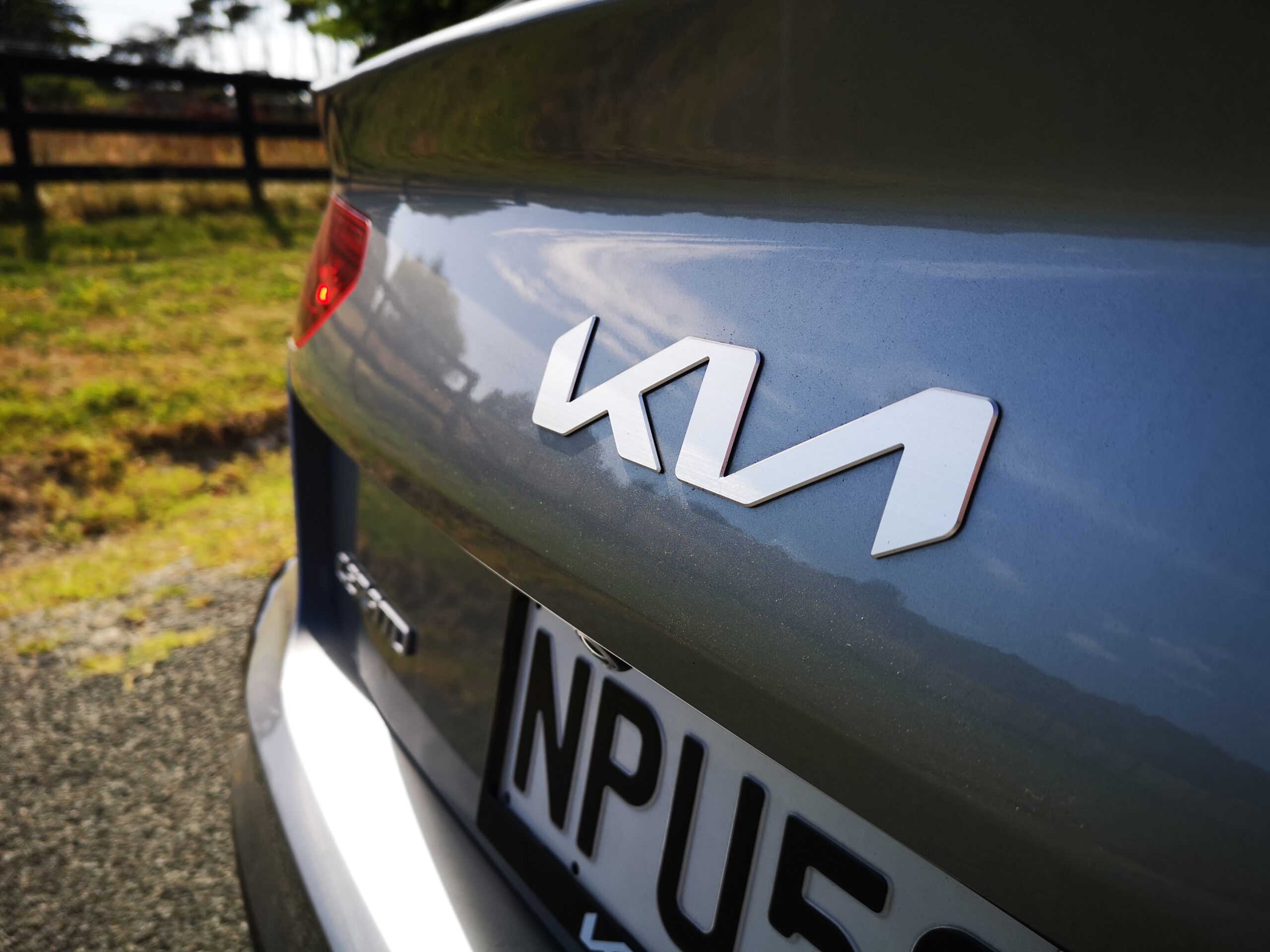 Having been in lockdown for, well forever, not many things can claim to be slimmer, but the new Cerato has bucked this trend with slimmer LED headlights (featuring dual-row LED daytime-running lights) and a thinner interpretation of Kia's corporate 'tiger nose' grille that's been accented with racy red strips on the grille's inserts.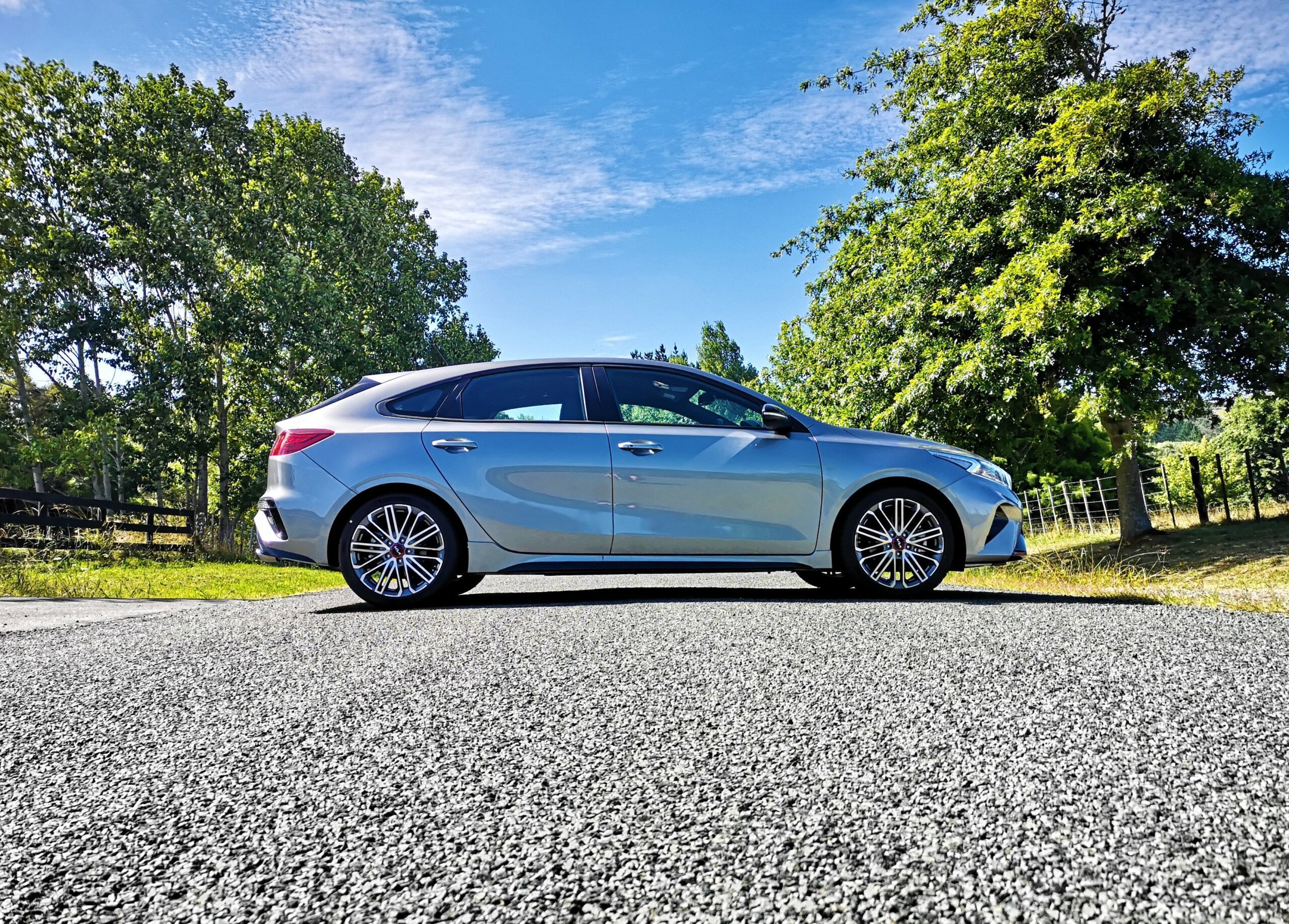 This racy red theme continues on the lower fighter wing valance, around to the centre of its 18-Alloys (with slivers of 225/40 Michelin rubber) and into the cabin, while the rear comes with LED lights, dual exhaust tips and another new Kia logo.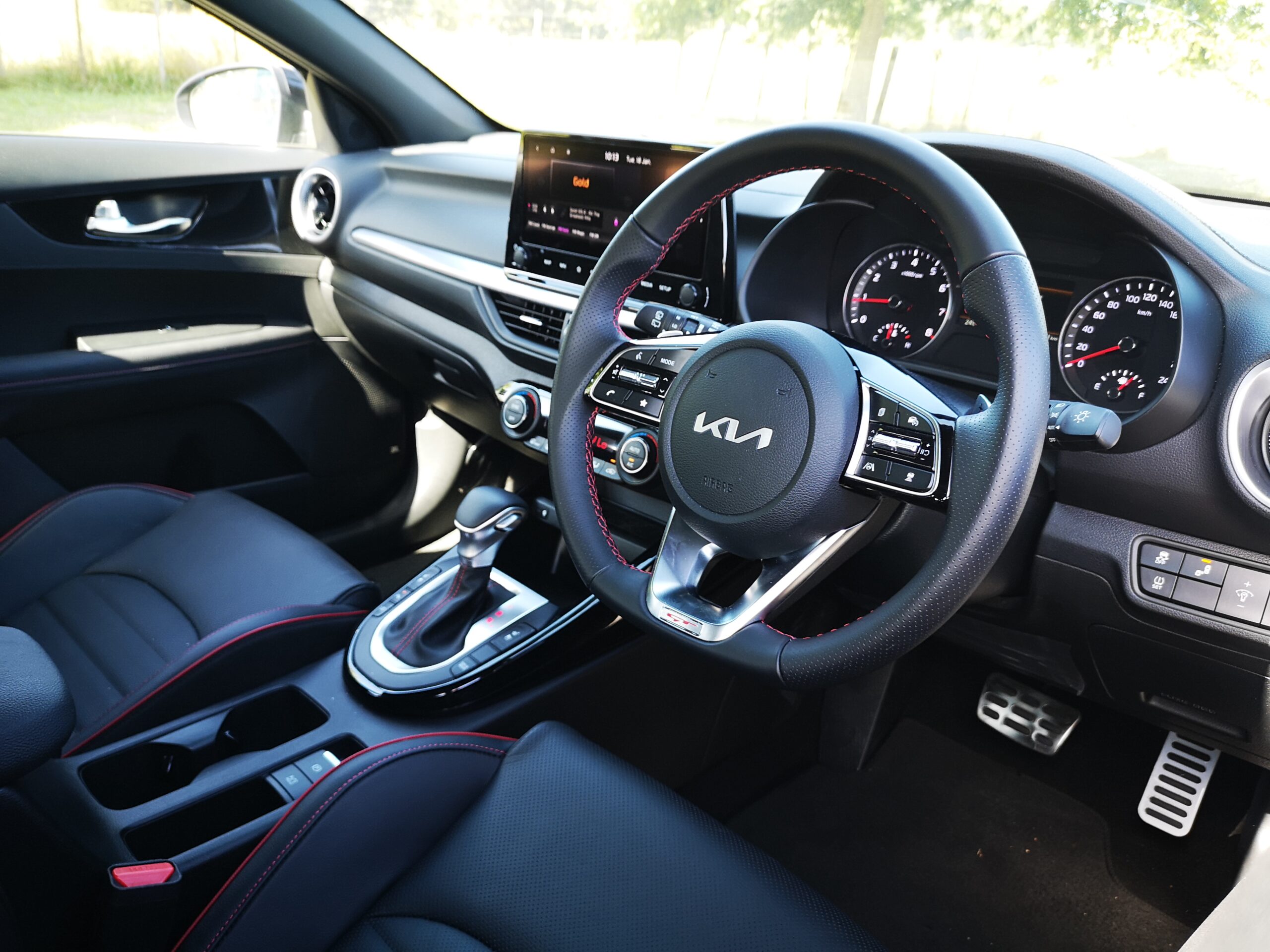 The interior itself is satisfyingly 'hot-hatchy' with heated and ventilated leather sports bucket seats (with red piping and stitching and an embossed red GT), with the driver being able to electronically adjust (eight-ways) to get very comfortable behind the composite leather D-Shape performance wheel with paddles and more red accents.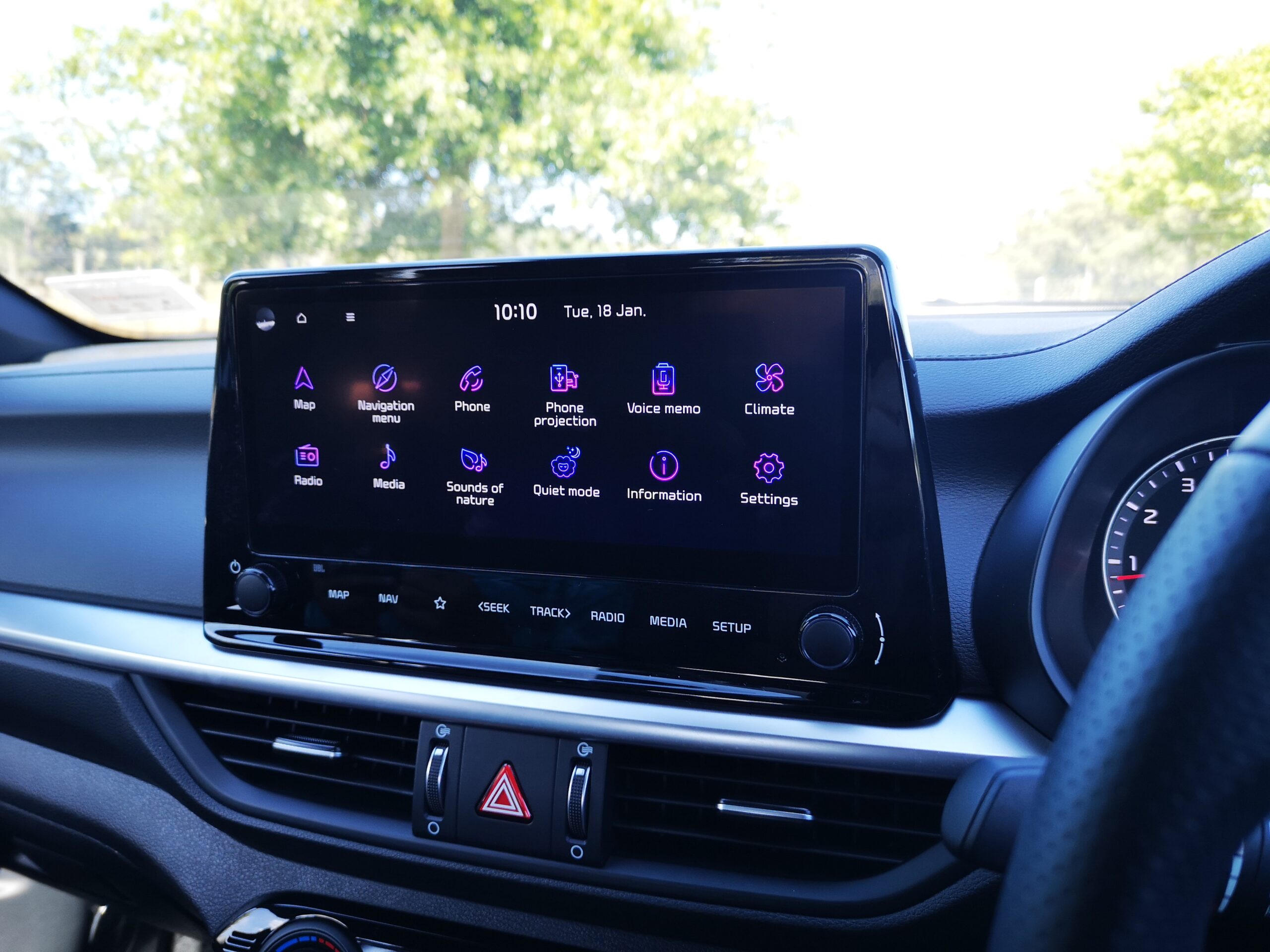 Infotainment comes courtesy of a 10.25-inch touchscreen that extends out from the dash. It's Apple and Android compatible and comes with a myriad of modern apps and assists. While on the matter of assists, despite this being an incredibly sporty hatch (I'll get to that in a moment), the Cerato GT comes loaded with 5-Star ANCAP 'safetyness' including Forward Collision Avoidance Assist (with car, pedestrian and cyclist detection), Lane Keep Assist, Lane Follow Assist and Smart Cruise Control with Stop & Go, PLUS it now has Blind Spot Collision Avoidance Assist and Rear Cross Traffic Avoidance Assist, both will engage the brakes if the GT detects an impending crash.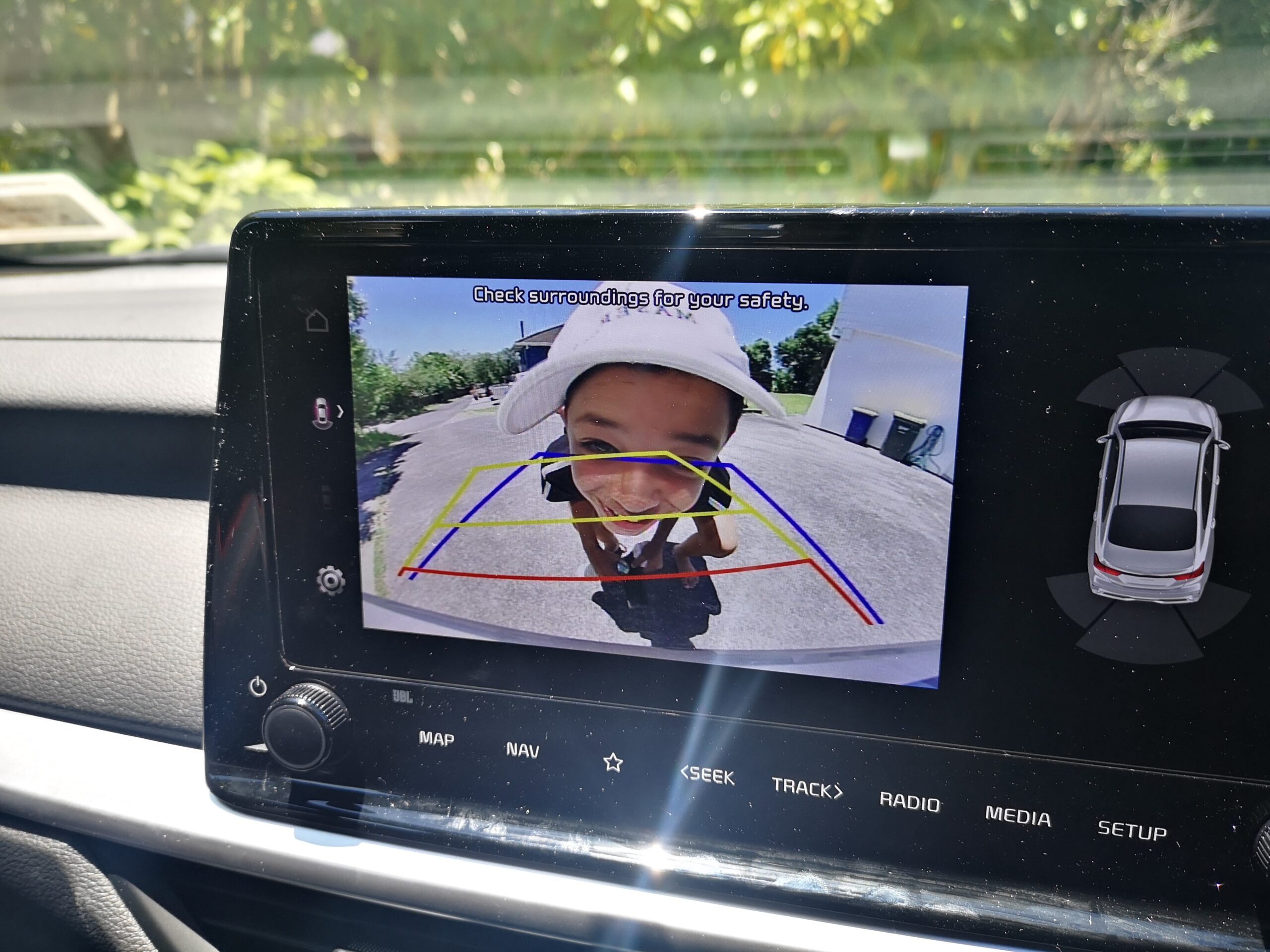 My review model came in what I believe was 'Silky Silver' and it contested well with the red and black highlights. But of course I spent most of my time in it rather than admiring it from the outside.
Push button start gave me access to the 1.6L DOHC Turbocharged GDi D-CVVT engine that lay under the bonnet. It offers up 150 kW from 6,000 rpm and 265 Nm from as low as 1,500 rpm, which although there is a hit of turbo spooling to get off the line, is all guns ablazing from there on in. (For those that have a keen eye on the fuel pumps and environment, the GT reports 6.8L/100 km and 176g/km).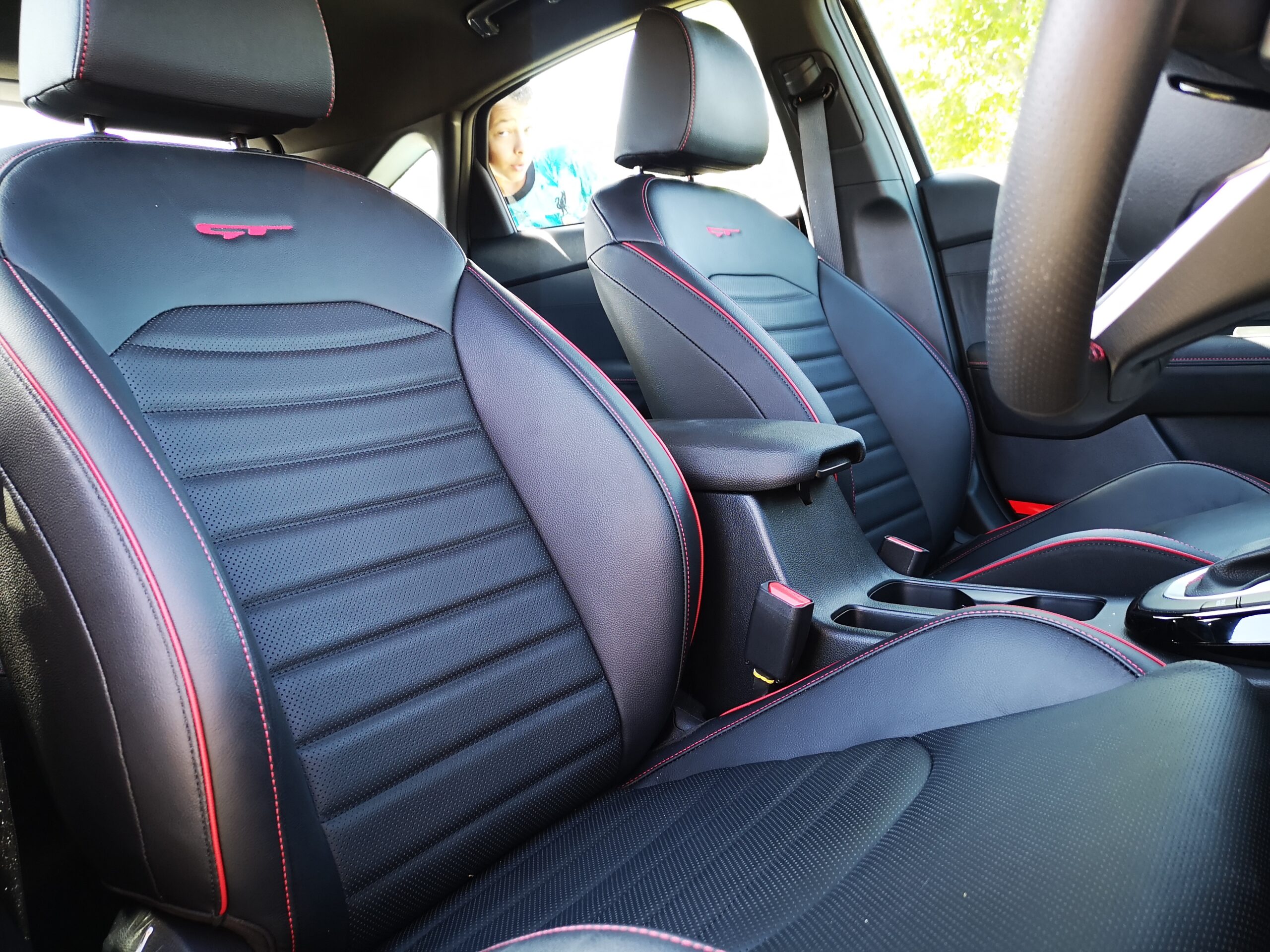 The Cerato GT feels powerful and full of beans from the get go, especially when in Sport (which I spent most of my time). It races up and down its 7-speed Dual Clutch Transmission with mighty aplomb and the steering feels tight and ultra responsive. Along with the speed comes a melodic rattle and hum when downshifting, EV's eat your heart out.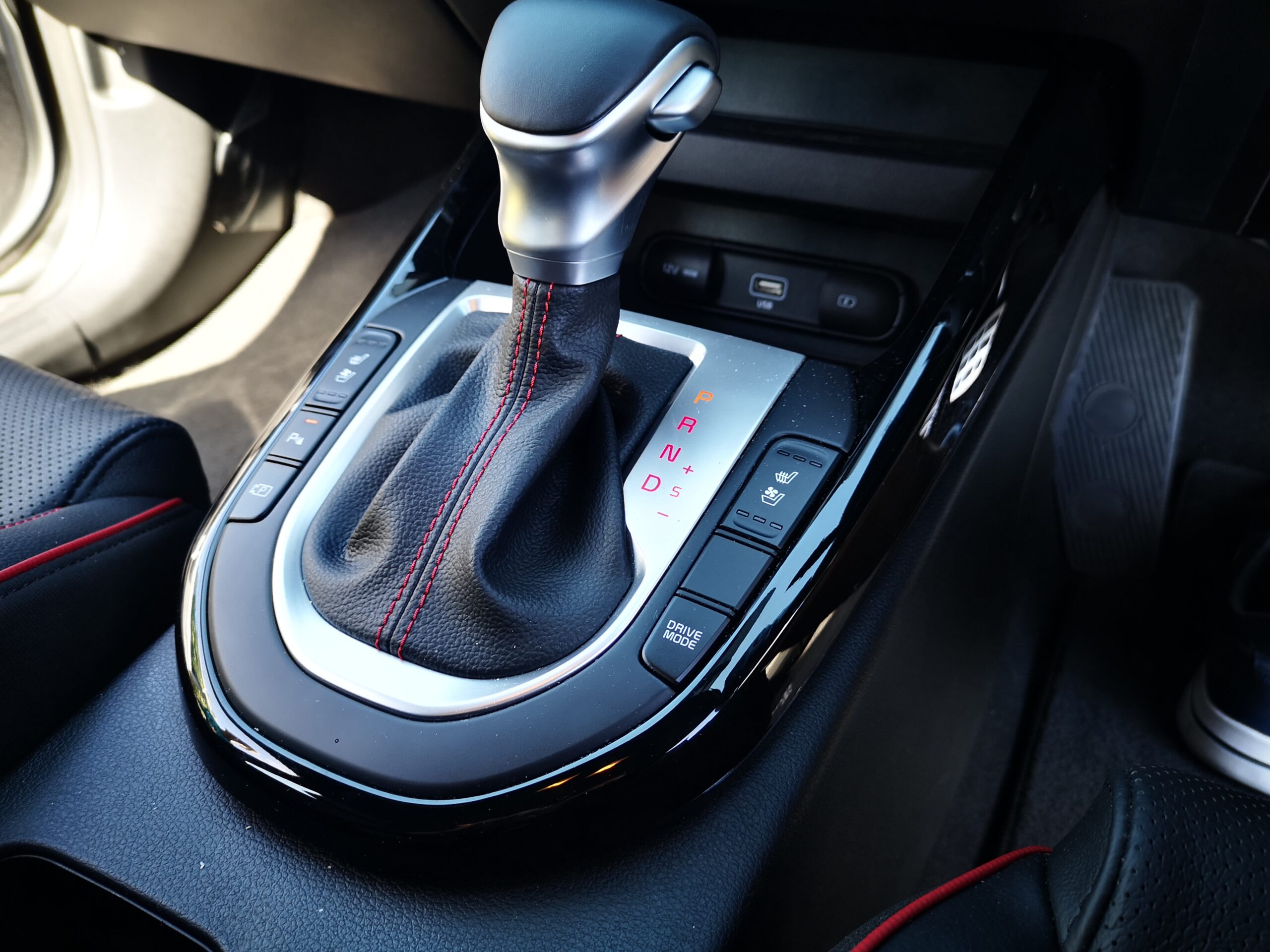 Around the bends, the McPherson and Multi-Link suspension combined with the aforementioned Michelin Pilot rubber keeps this front wheel drive hatch firmly planted, however, there is a reasonable amount of NZ road noise that comes with it – turn the JBL stereo up I say!
Although you are purchasing the GT for all its sporty goodness, it's also not happy to double as an everyday driver. The hatch offers up luggage space that ranges form 428L to 1,335L (with 60/40 seat split) and provided they are still school age, the rear has adequate room for two.
In terms of instrumentation, my model came with a new 4.2-inch Colour TFT LCD 'Supervision Cluster', there is I believe a 10-inch option overseas but to be honest, there was ample information on this to satisfy my needs.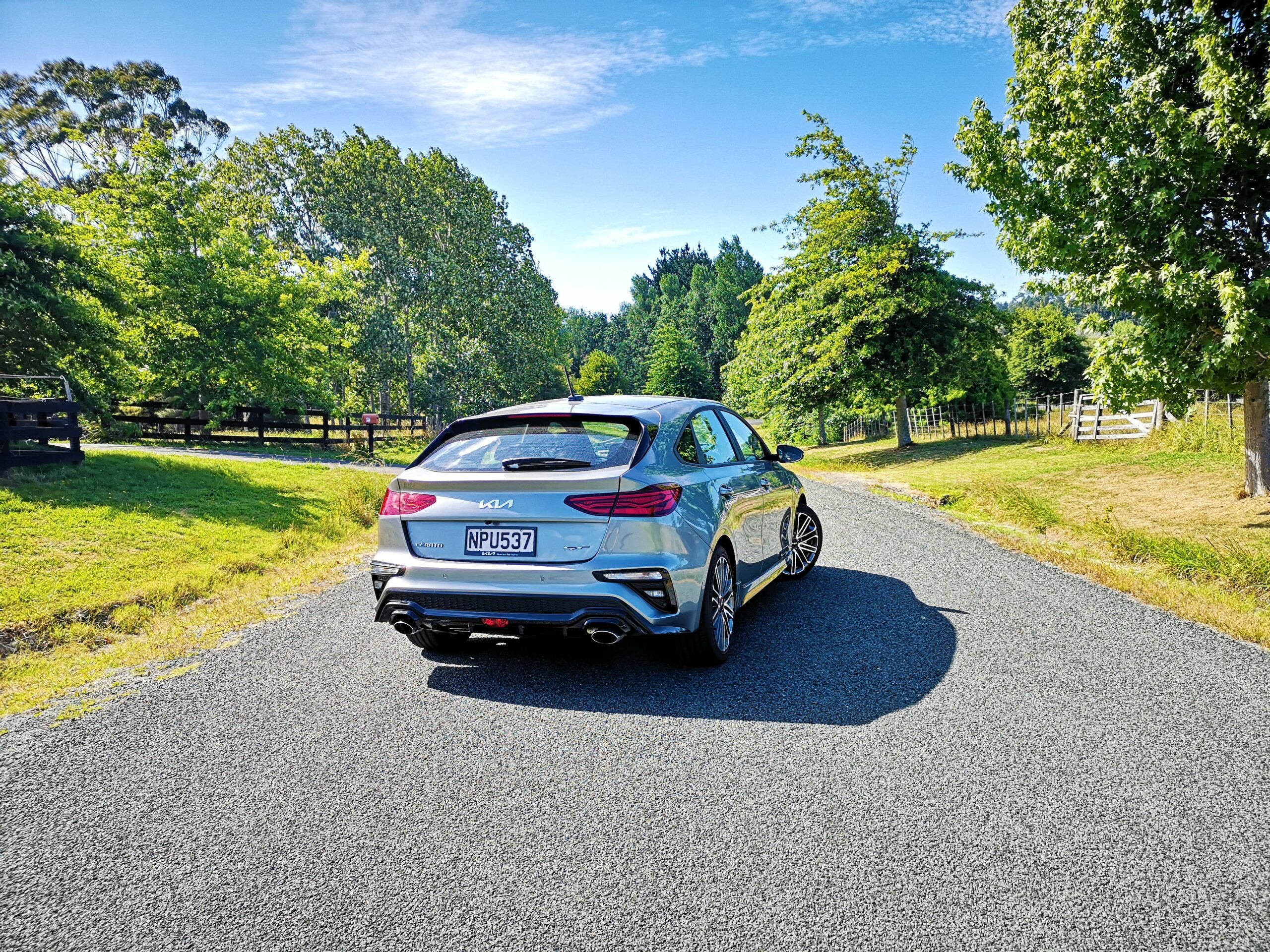 For many a year, 'hot hatches' have been the seemingly exclusive playpen of the Euro marques, but not any more. I can tell with the utmost certainty that if you're heading down that avenue, this Kia Cerato GT is one hot hatch that should take pride of place on your consideration list.