Adventure brand Jeep launched their first compact SUV or crossover around 2007 and although produced for a more civilised lifestyle, still came with the ability to go where other compacts would fear to tread. Well this year an all-new Compass has been released, and with its refined design, next-generation technologies and upmarket spec, all roads are pointing north.
Although there is an electric model in the wings, right now Jeep New Zealand are currently offering two variants of the new Compass, Night Eagle and S Limited and it's the latter that I found myself behind the wheel of.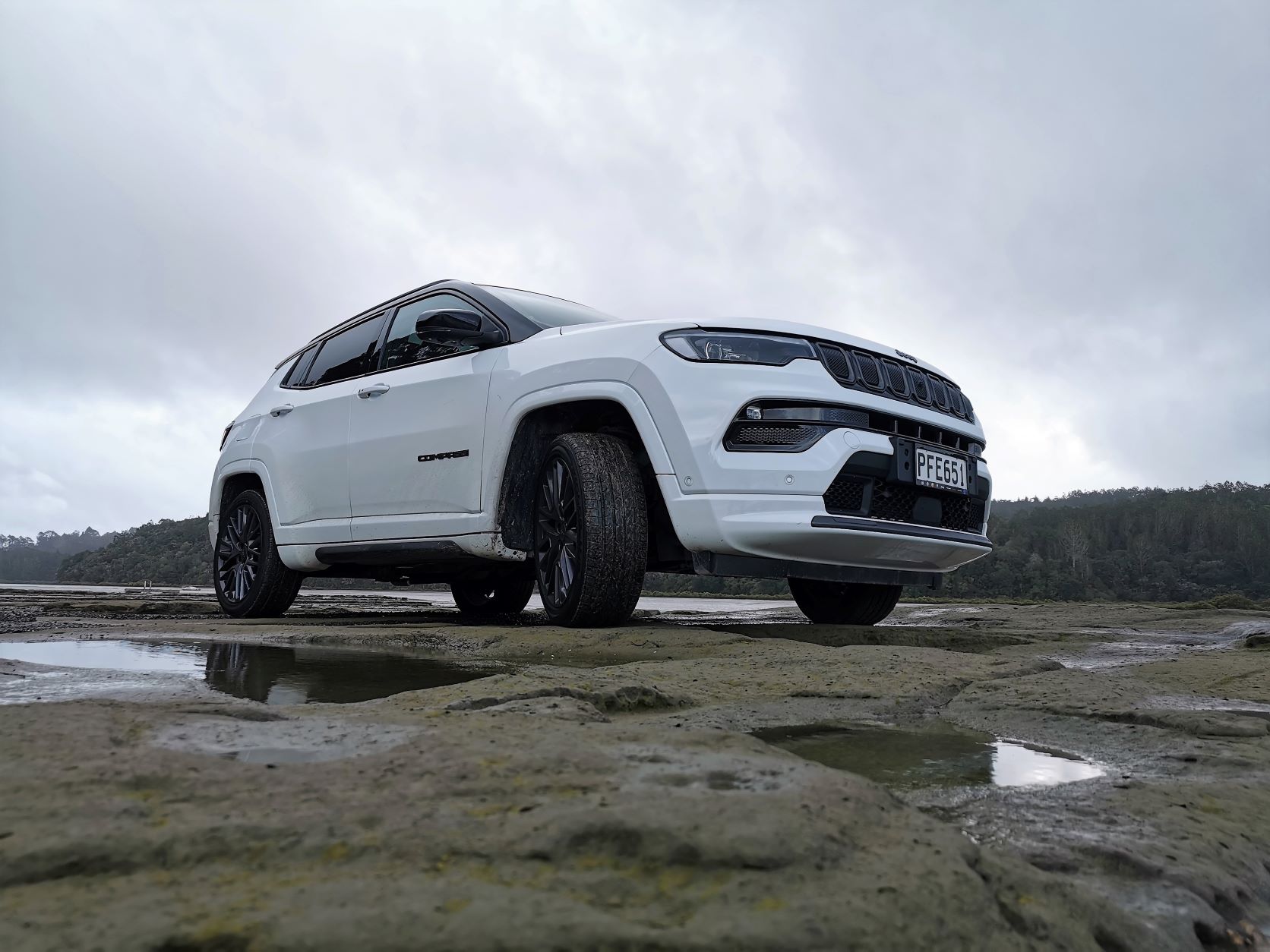 Behind it all the new 2022 Jeep Compass is built on Stellantis' 'small wide' architecture and all models receive a fully independent suspension, segment-exclusive frequency damping and precise electric power steering, for better on-road driving. What's more, the upper body structure and frame are engineered as a single unit for a stiff and more mass-efficient structure, meaning that it's lighter and stronger than ever.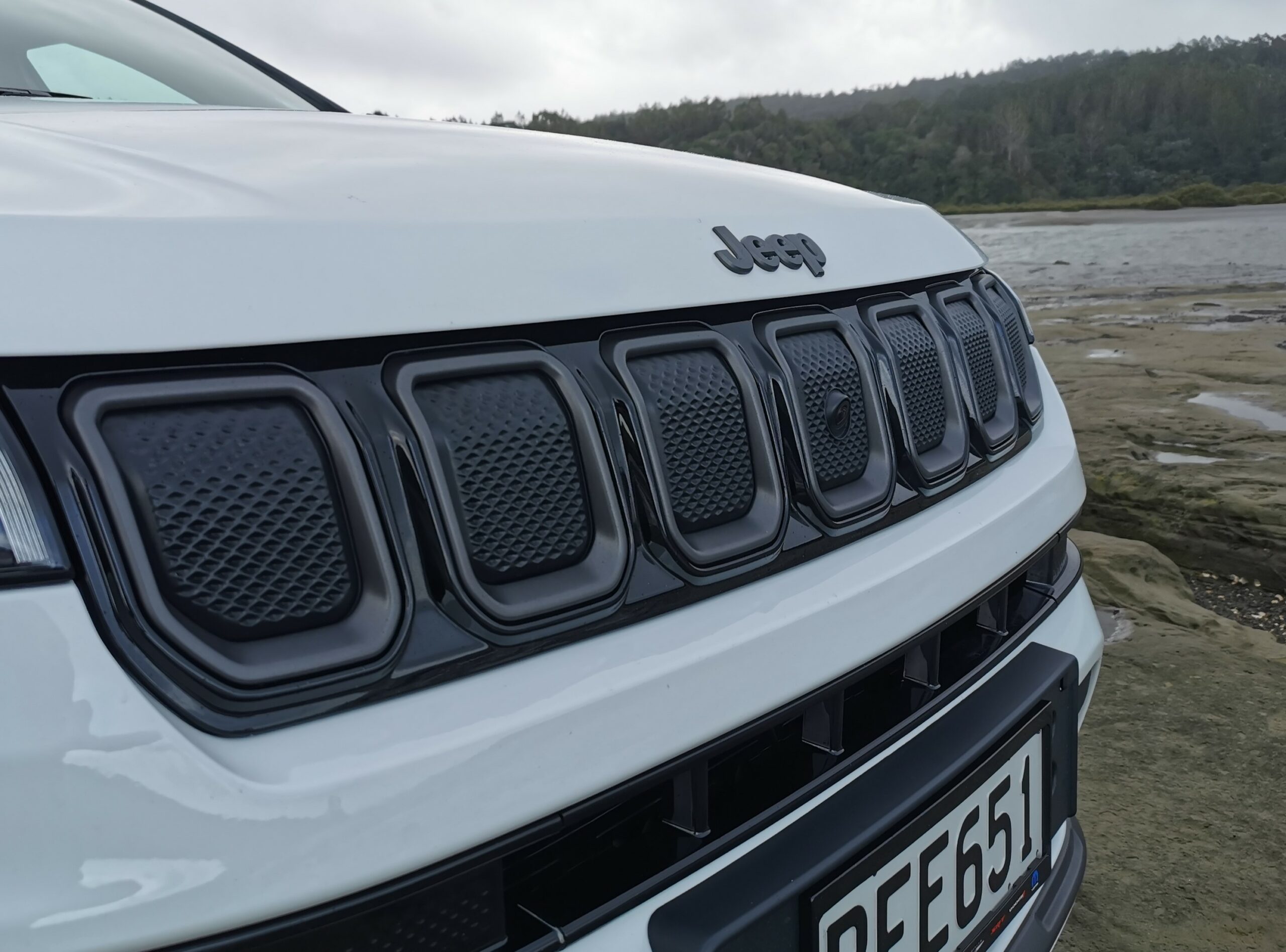 In terms of design, the Jeep team has kept with the classic blueprint but modernised it, so the signature seven-slot grille is surrounded in high gloss black that now shares its attention to the new slim, LED headlamps. The middle grille is also surrounded in high gloss black and features new fog lamps, while the lower grille has grown in size to both maximise engine cooling and enhance the Jeep's visage.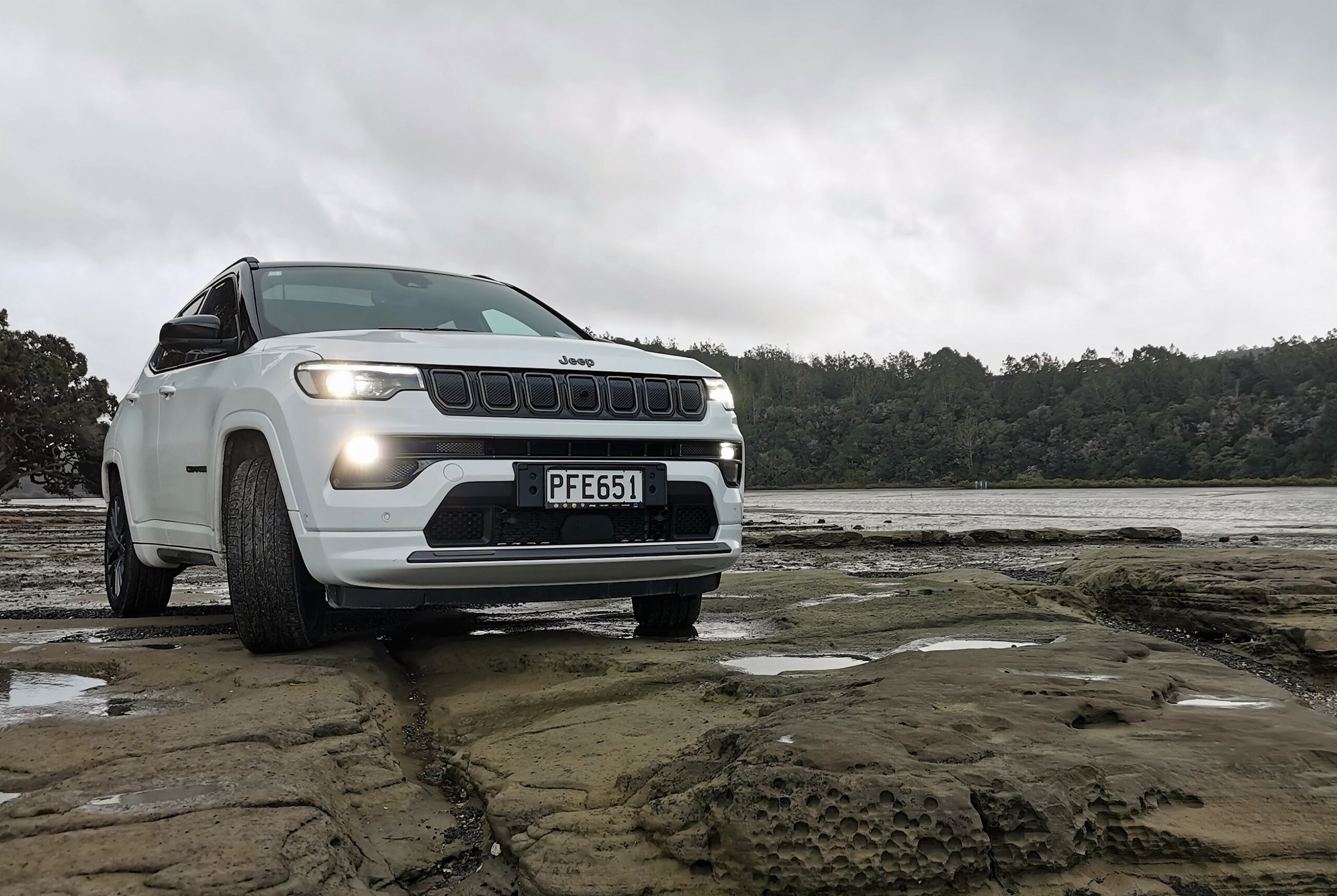 My 'bright white' review model sat on 19-inch feet and contrasted starkly with the black roof (with a full length dual-pane sunroof) and black side skirt inserts. While the traditional short front and rear overhangs reassured me that should I decide to venture off-road, the Compass would have my back – alas I didn't. And the rear came with a hand's free tailgate (that can also be opened via the keyfob), an elongated roofline spoiler and large tail lights that are seriously hard to miss.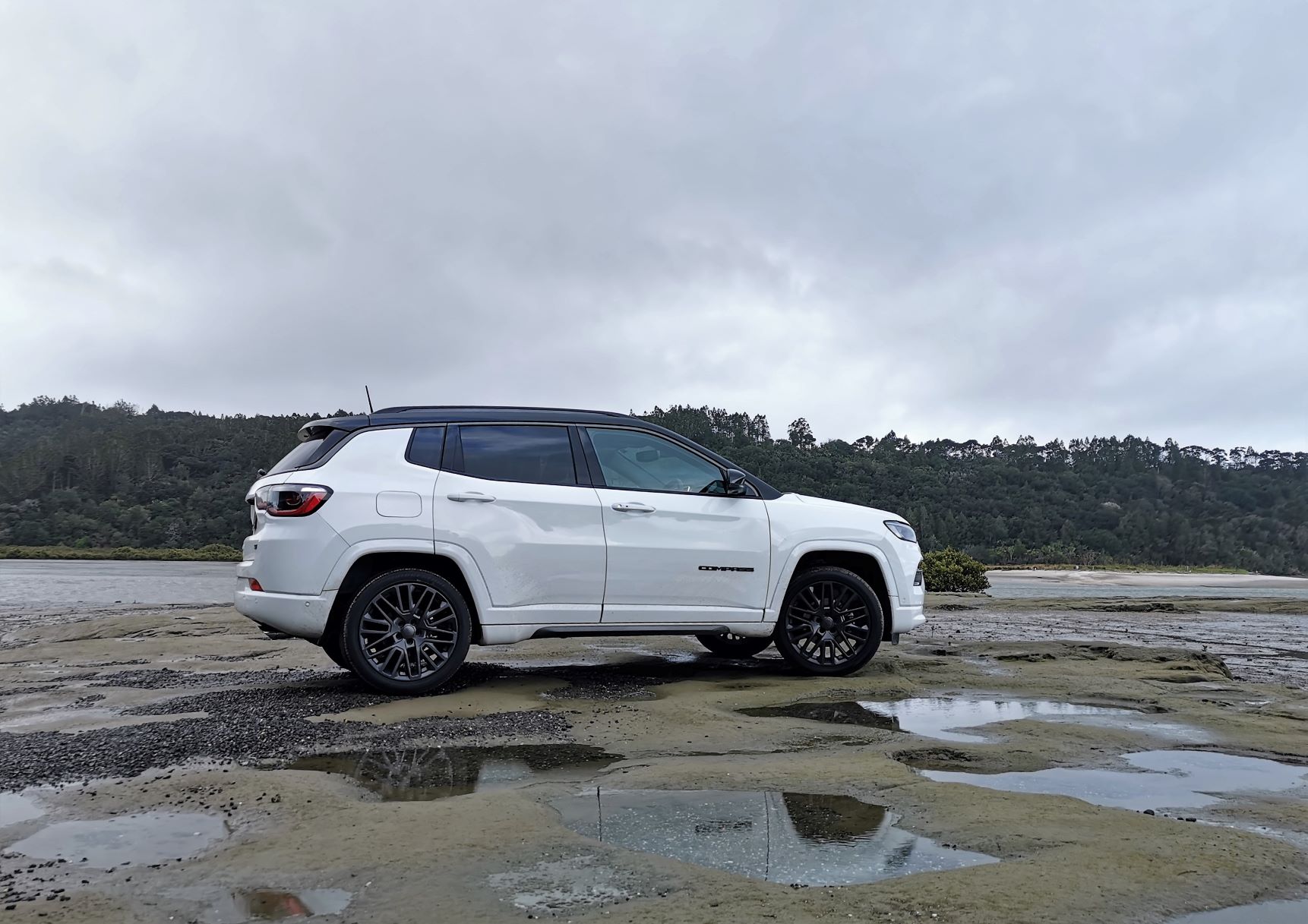 The new Jeep Compass's interior has been given way more than just a spruce up, it's more modern and spacious and now boasts double the storage. However, for me, the centre console is more driver intrusive than I remember, but then of course I'm not exactly 'compact friendly'.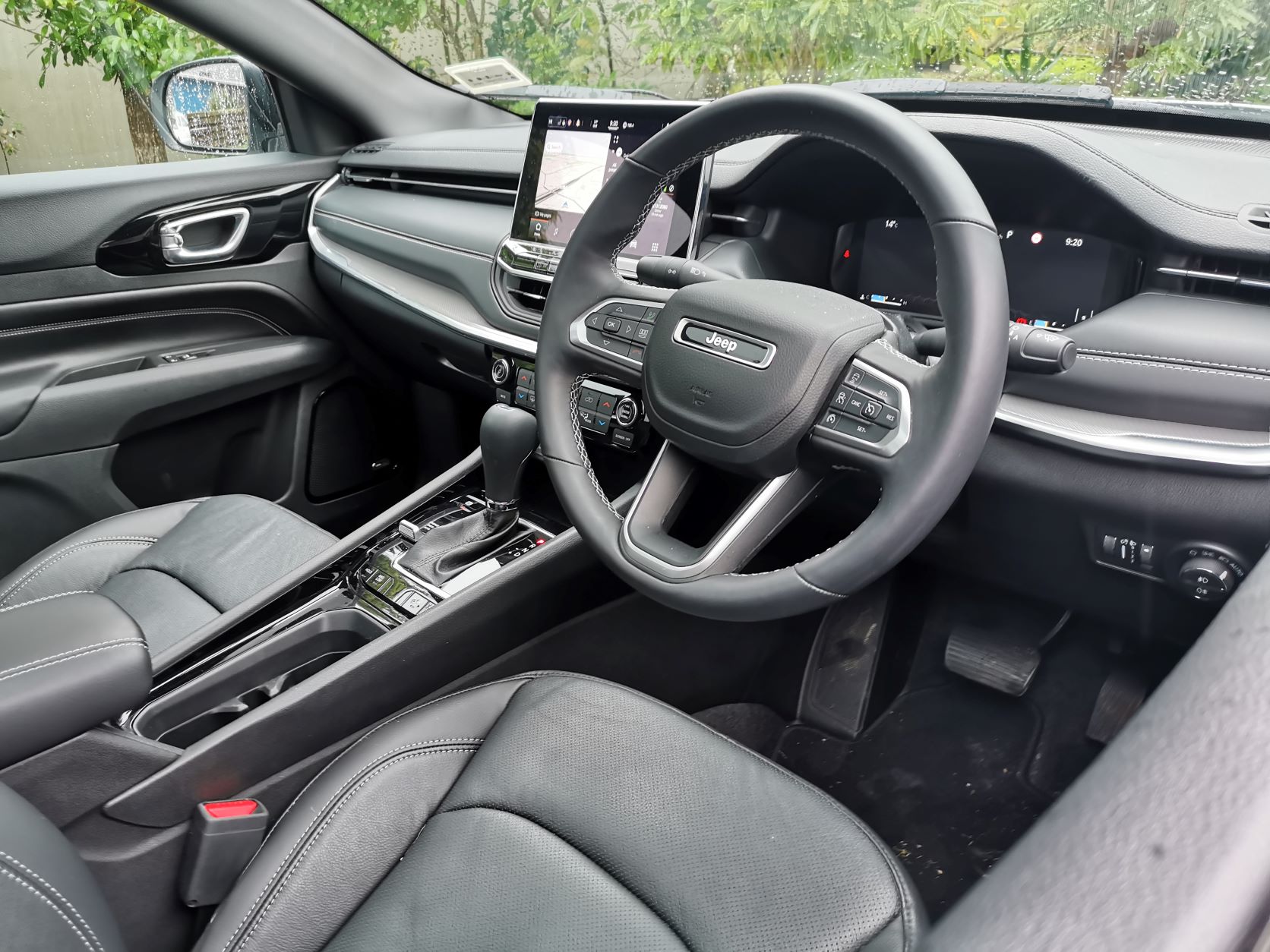 The fit and finish all feel upmarket with well-bolstered seats, wireless charging for the phone  and more attention to detail than ever, I particularly liked the 7-slot air vent in the back seat ('little things' right?). But the most impressive thing in the new Compass is the tech.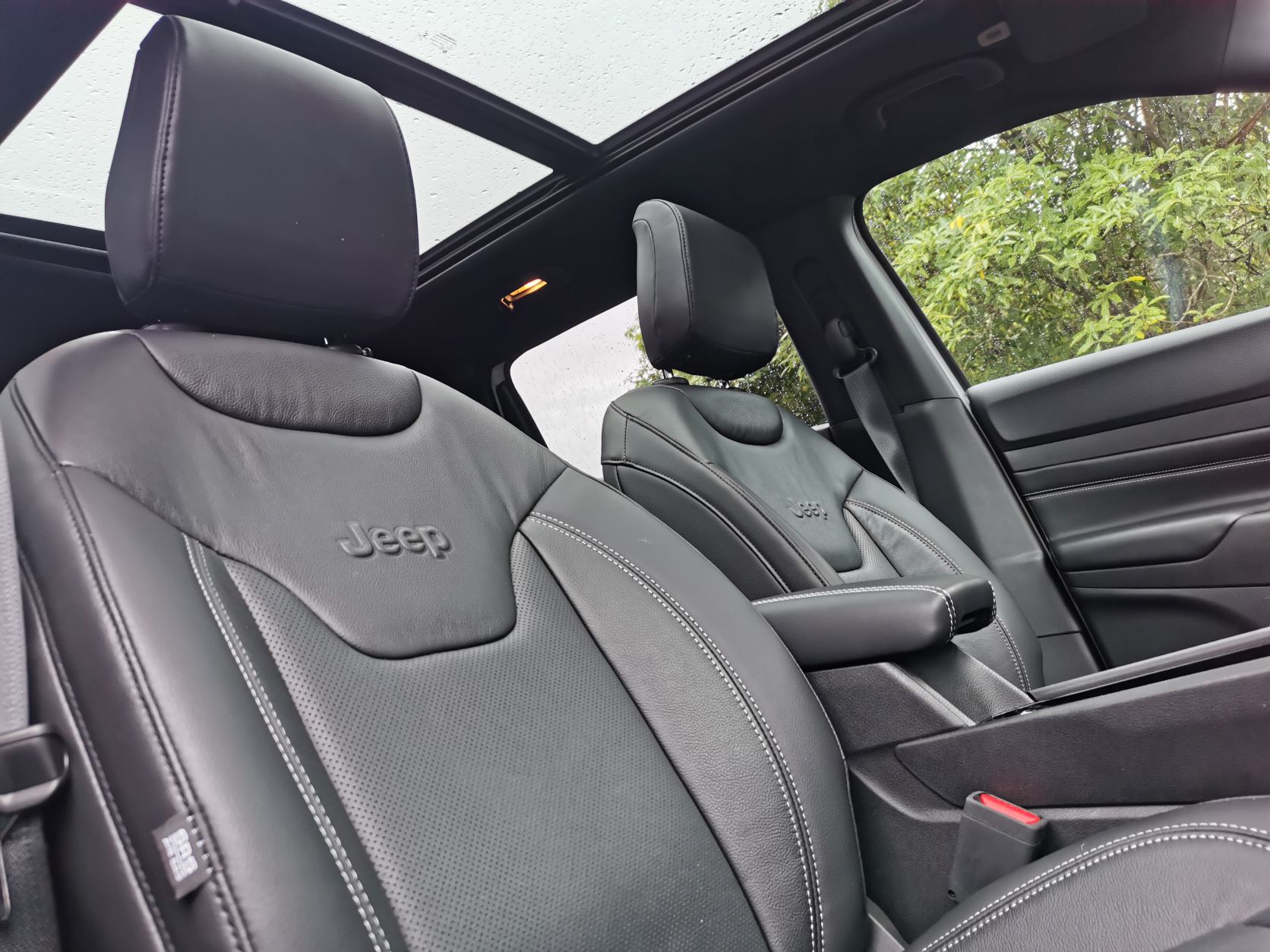 It's all delivered via two screens, a new 10.1-inch for infotainment, featuring Uconnect 5 and a 10.25-inch frameless full-colour digital instrument cluster. Together they present more than 75 advanced safety and security features, (apparently the most available safety features in its class) and a host of next-generation technologies, including Full-speed Collision Warning with active brake and pedestrian/cyclist detection, Active Lane Management with an annoying LaneSense Lane Departure Warning with Lane Keep Assist and Blind-spot Monitoring with Rear Cross Path detection.
It's all very personalizable, so you can choose what information you wish to receive and some of the above safety stuff you can opt out of. In truth the new Jeep Compass does beep a little too much for a rugged off-road adventurer but I guess this is a tamer, more domesticated version of the original.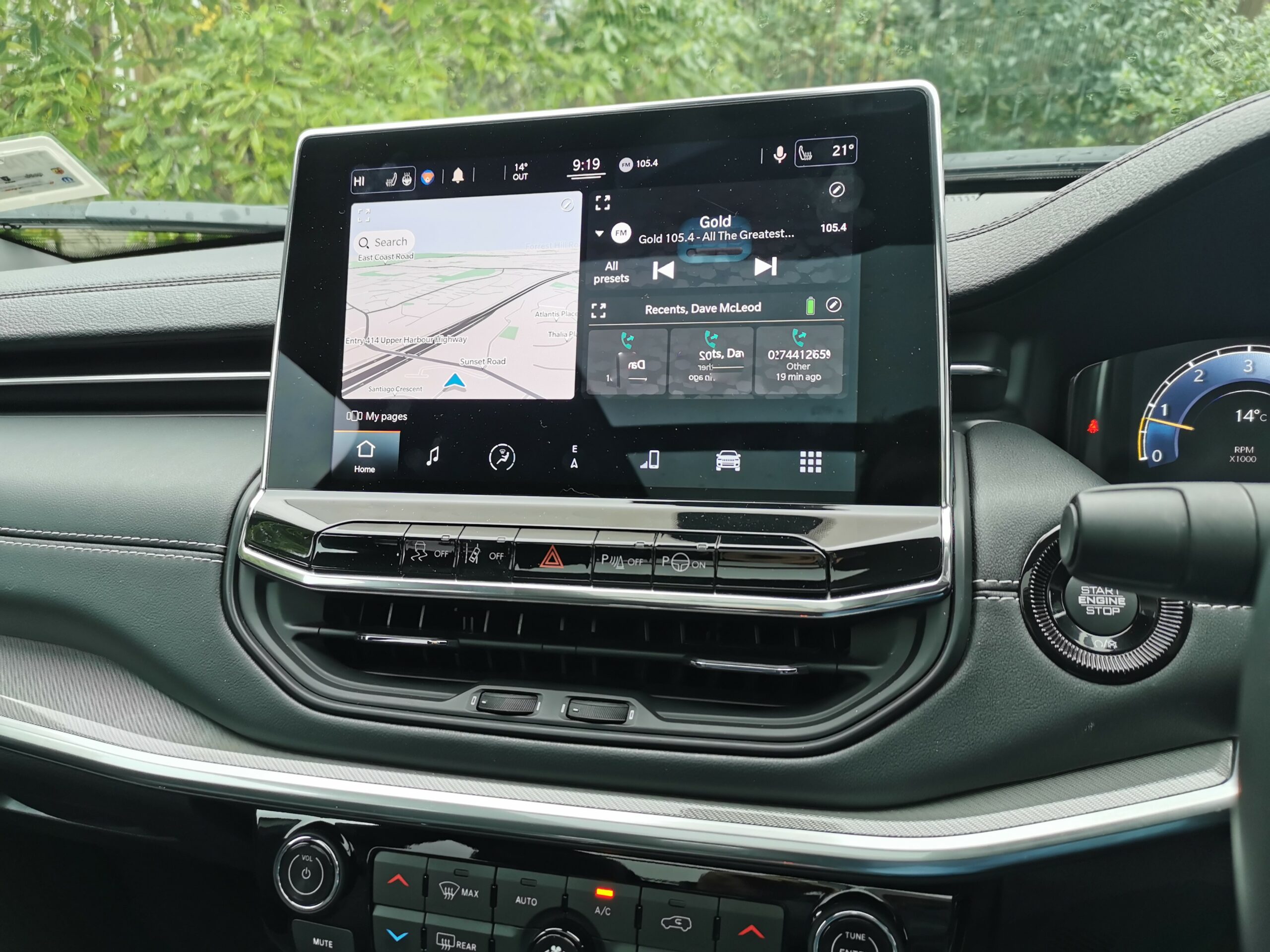 Something that hasn't changed is what's powering the new Jeep, so under the bonnet remains the fuel-efficient 2.4-liter Tigershark four-cylinder married to a nine-speed automatic transmission. Together they provide 129kW of power and 229Nm of torque and thanks to a more refined ESS (engine start-stop) system, 9.7L/100km. Admittedly the power is not exactly excessive, but it is delivered smoothly and gets up to national speed limits without any grumble.
Speaking of national speed limits, new for the 2022 Jeep Compass is Highway Assist semi-autonomous driving system which provides hands-on-wheel and eyes-on-road automated driving using lane-centering with adaptive cruise control. It certainly takes away some of the stress of SH1 driving but also comes with the aforementioned annoying beeps followed by telling you to take a break if it intervenes too often.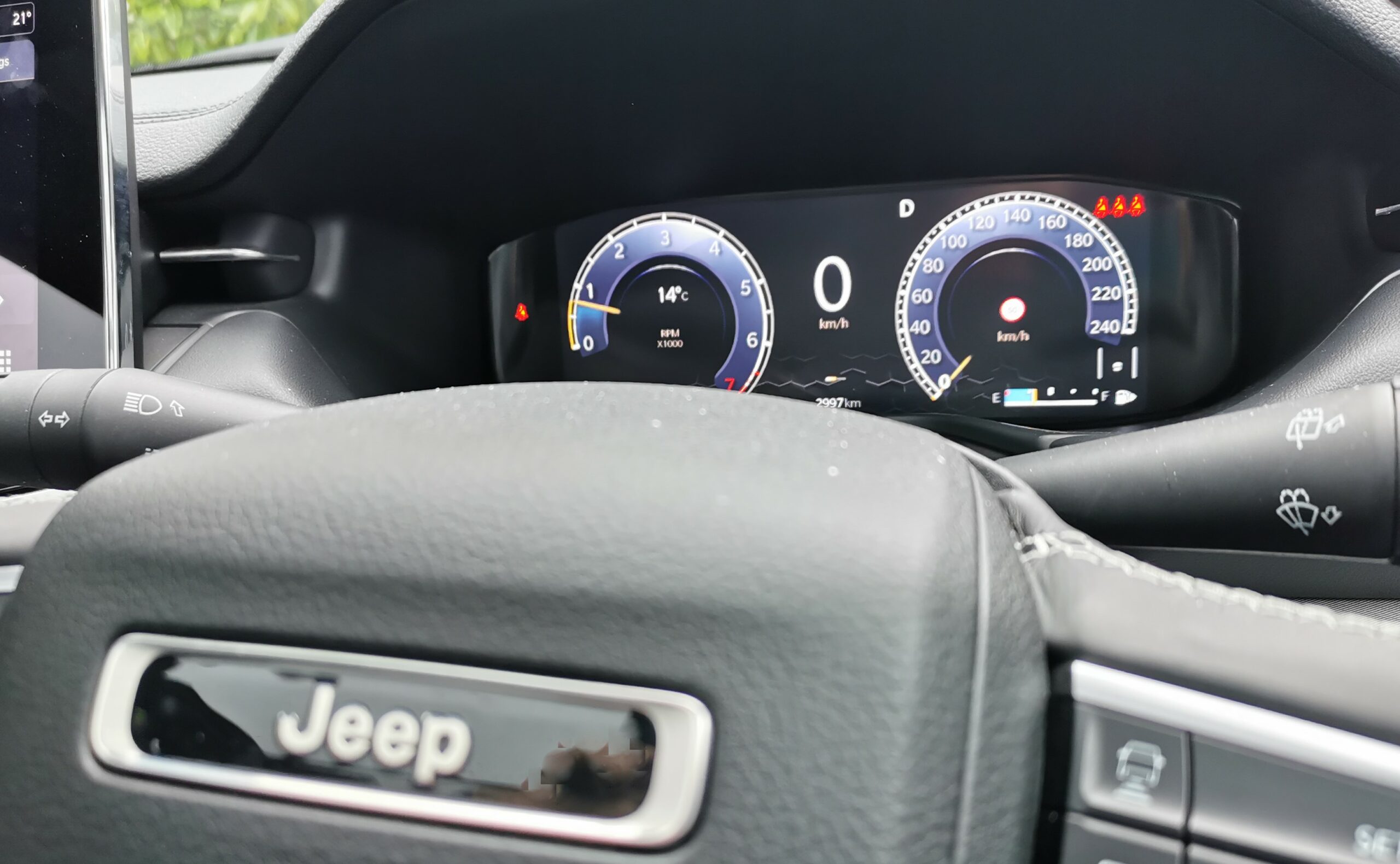 Overall the Compass sits nicely on the road, there is an expected amount of road and wind noise, after all, it may be sleeker looking, but… Anyway the Alpine stereo is loud enough to not worry about anything outside. Ride comfort is good and it's much improved when heading into corners. The screens offer oodles of information, including the likes of traffic sign recognition and for some reason I had the fuel-efficiency as centre stage which came in at just over 10L/100km.
As I said, unfortunately I was unable to take the new Jeep Compass off-road, but a casual glance at the dials and switches on the centre console tells you all you need to know, with Jeep's Active Drive AWD System and Jeep Selec-Terrain Traction Management System ready to step in when required – Maybe an off-road adventure is something we can look at in the future.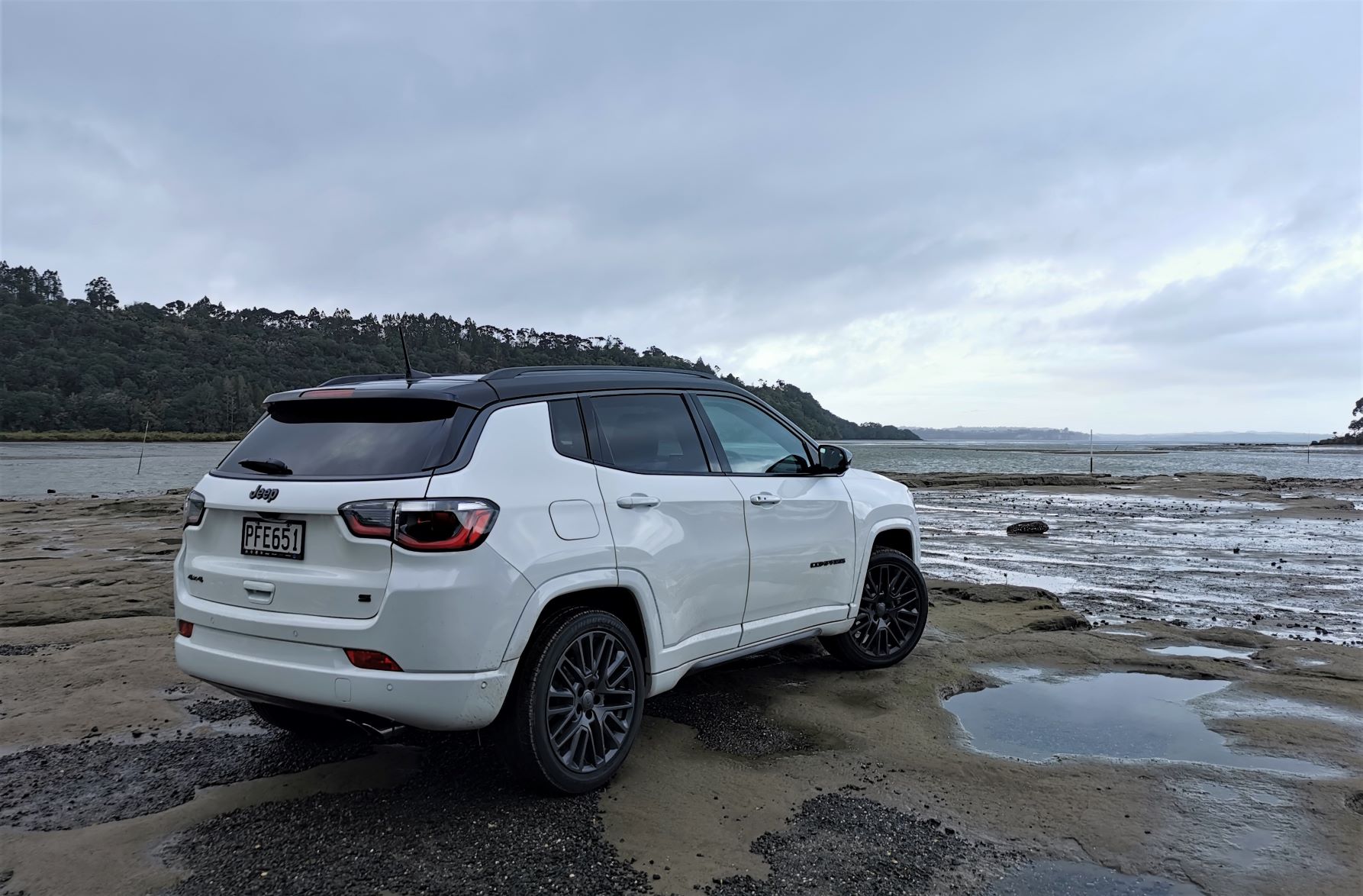 Off-roading may be in its DNA, but in many ways the new Jeep Compass S Limited has been 'domesticated'. It now plays nicer with the townsfolk and seems more than happy to attend more social functions such as shopping and trips in and out of the city- none of this is a bad thing. It's certainly more refined and better connected than ever and yet you still get a strong sense that it'll be the first in line to take you away on an adventurous weekend, whichever direction the compass needle points .