In 2016 Jaguar strayed from their two and four door sports car and saloon blueprint and ventured into the already well-subscribed world of SUVs. However, in their own inimitable way they brought with it their mantra of 'Grace, Space and Pace' and created the World Car of Year and the World Car Design of the Year winning F-Pace. Now there's an updated model and Jaguar New Zealand let us take it for a review.
The new F-Pace has been engineered with an aluminium laden lightweight bodyshell and stiffer suspension delivering enhanced handling and sporty performance with the bonus of improved efficiencies. The bonnet and 3D style precision-engineered grille are now more in unison. The X-Style front bumper has been re-designed and it has advanced new pixel LED headlights that feature a distinctive 'Double-J' graphic and come with animated directional indicators, all designed to offer a more emotive and dynamic nose.
The SUV's profile (in my review model's case) comes with 22-inch paws, while at the rear, the redesigned rear bumper includes a new valance, dual integrated exhaust tips and a full set of LED lights to further emphasise the SUV's dynamic personality.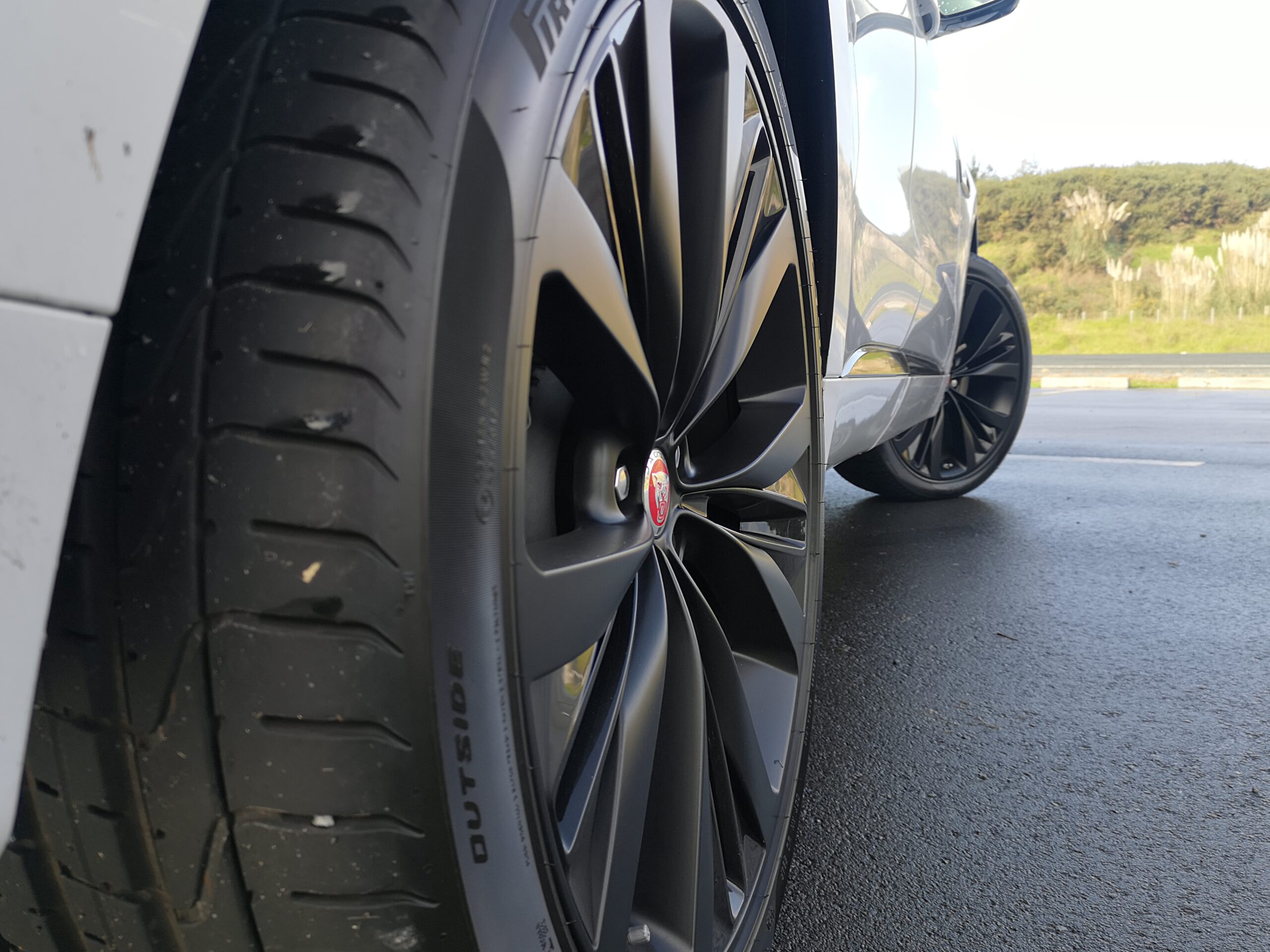 The F-Pace's spacious and luxurious interior has been completely redesigned too with an abundance of premium materials that include leather, Alcantara, piano blacks and chrome accents. The 'dial' gear selector has been replaced with a 'cricket-ball stitched' leather gear knob, that's claw-like in use and oh so tactile.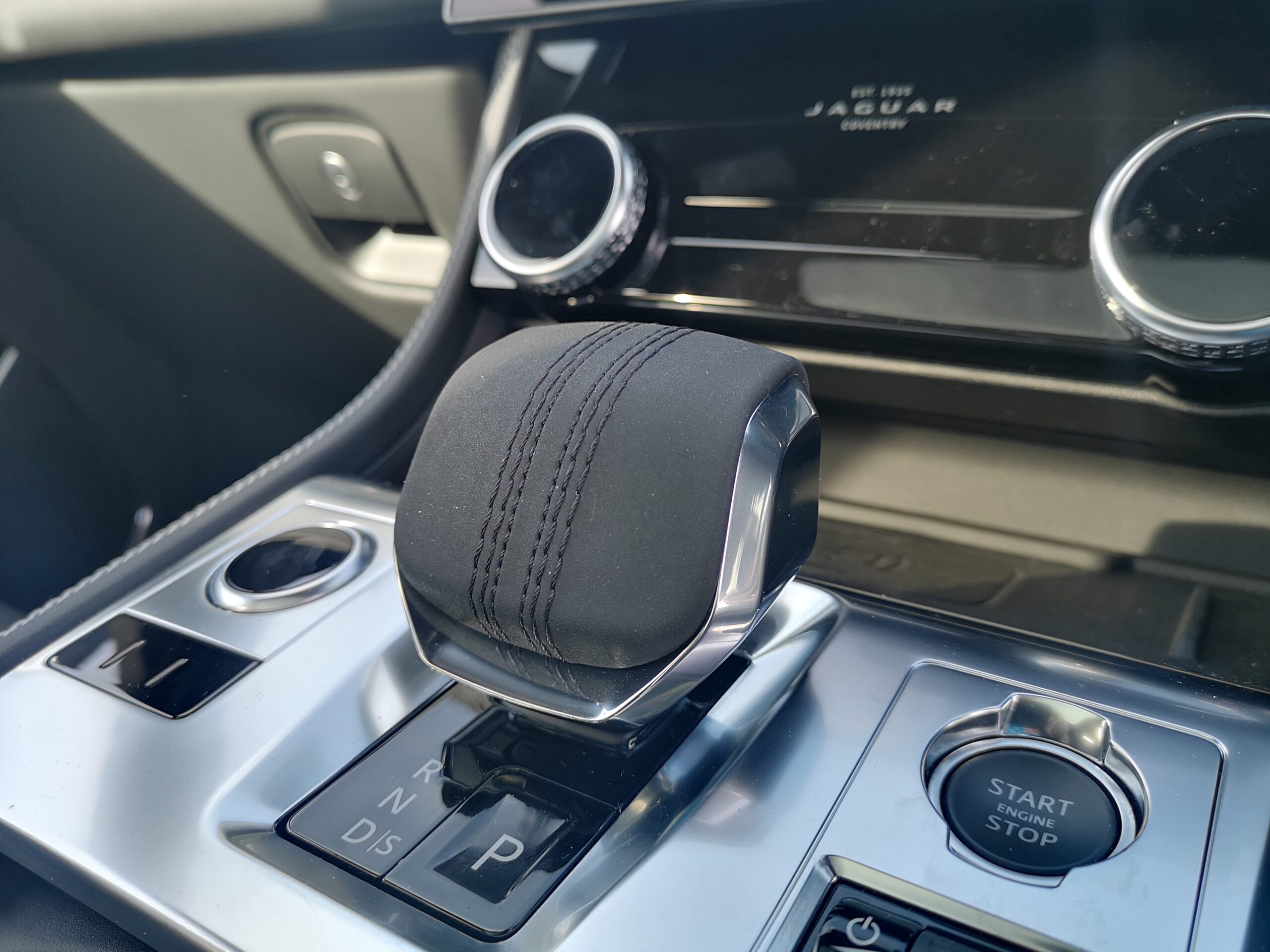 For the 2021 model, Jaguar's technology is now an all new Pivi Pro infotainment system that's presented on a centrally located 11.4-inch curved touchscreen. This 'one screen' display is three times brighter and ten times quicker than before and the interface is intuitive and 'smartphone like' with swipe style menus or advanced voice control access. Concert quality audio comes via a powerful Meridian surroundsound system and the Navigation has been redesigned too, the top of on-line search functionality, not only learns your regular routes but by monitoring 'live' traffic conditions is able to offer alternative routes if necessary.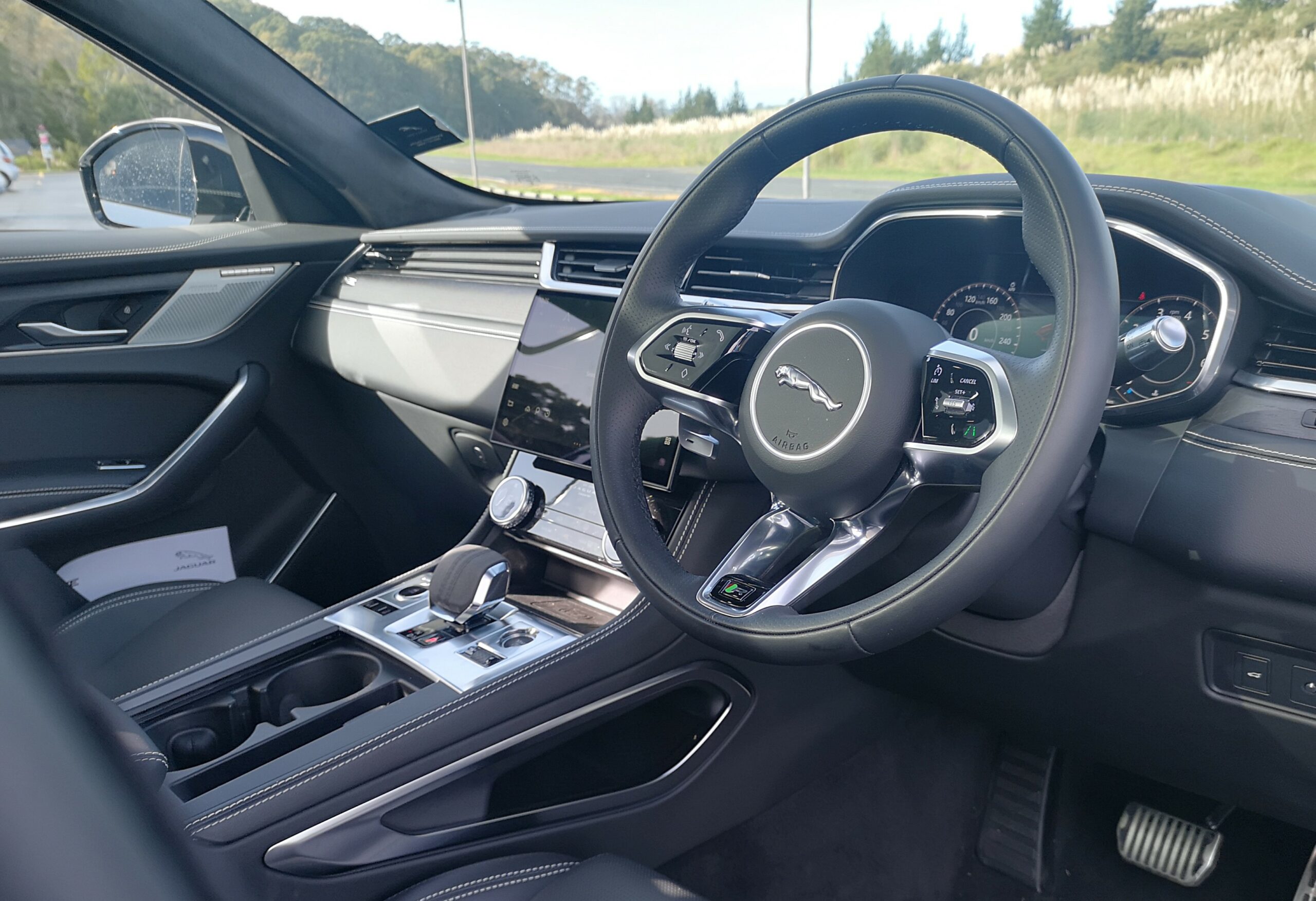 What's more, the instrument cluster has been upgraded too, it's now a crystal clear 12.3-inch screen that can be personalised to display the data YOU want to see.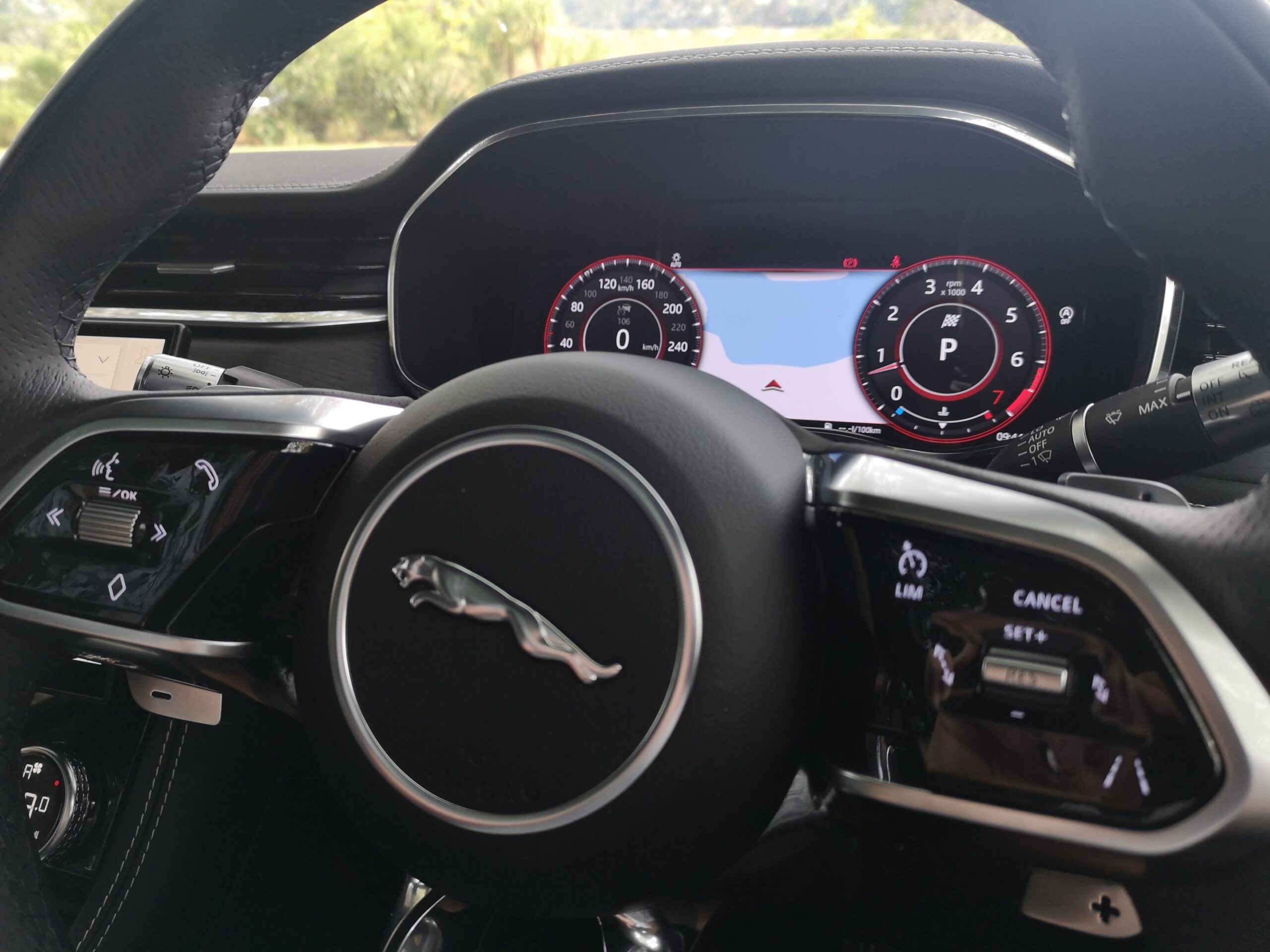 The P400 is one step down from the SVR (there is a PHEV in between but that's for another day) which means that it comes with oodles of power. Its beating heart is a 3L straight-six that's both turbo and supercharged, it offers up 400ps (hence the name) which is 297kW of power and 550Nm which will have you springing from 0-100km/h in just 5.4 seconds. It's also a mild-hybrid so offers (some) efficiencies.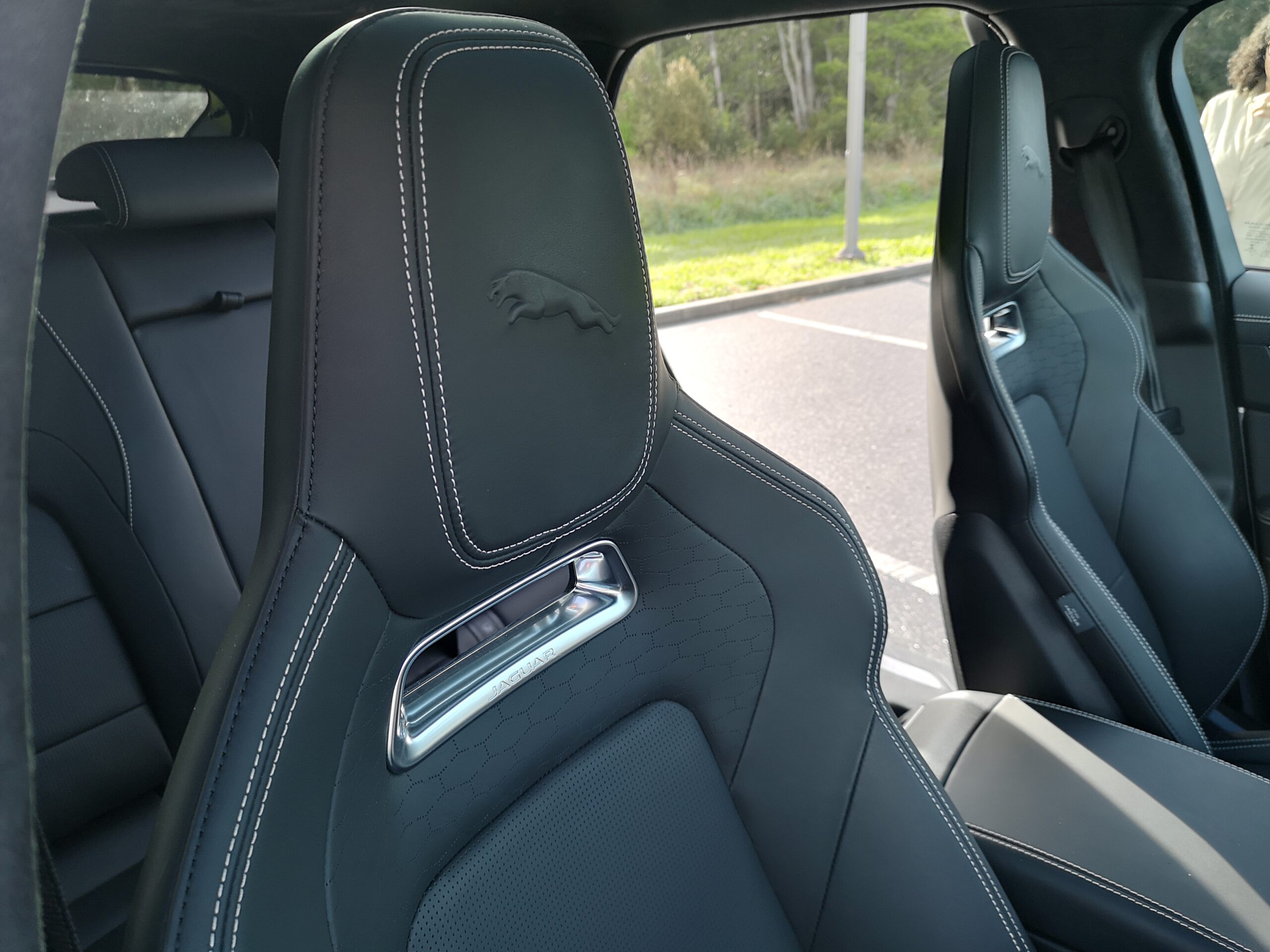 My near week with this sporty and luxurious Brit had me nipping around all over the show. It turned heads at my son's football practice and crossed over the harbour bridge more times than it probably should have – any excuse right.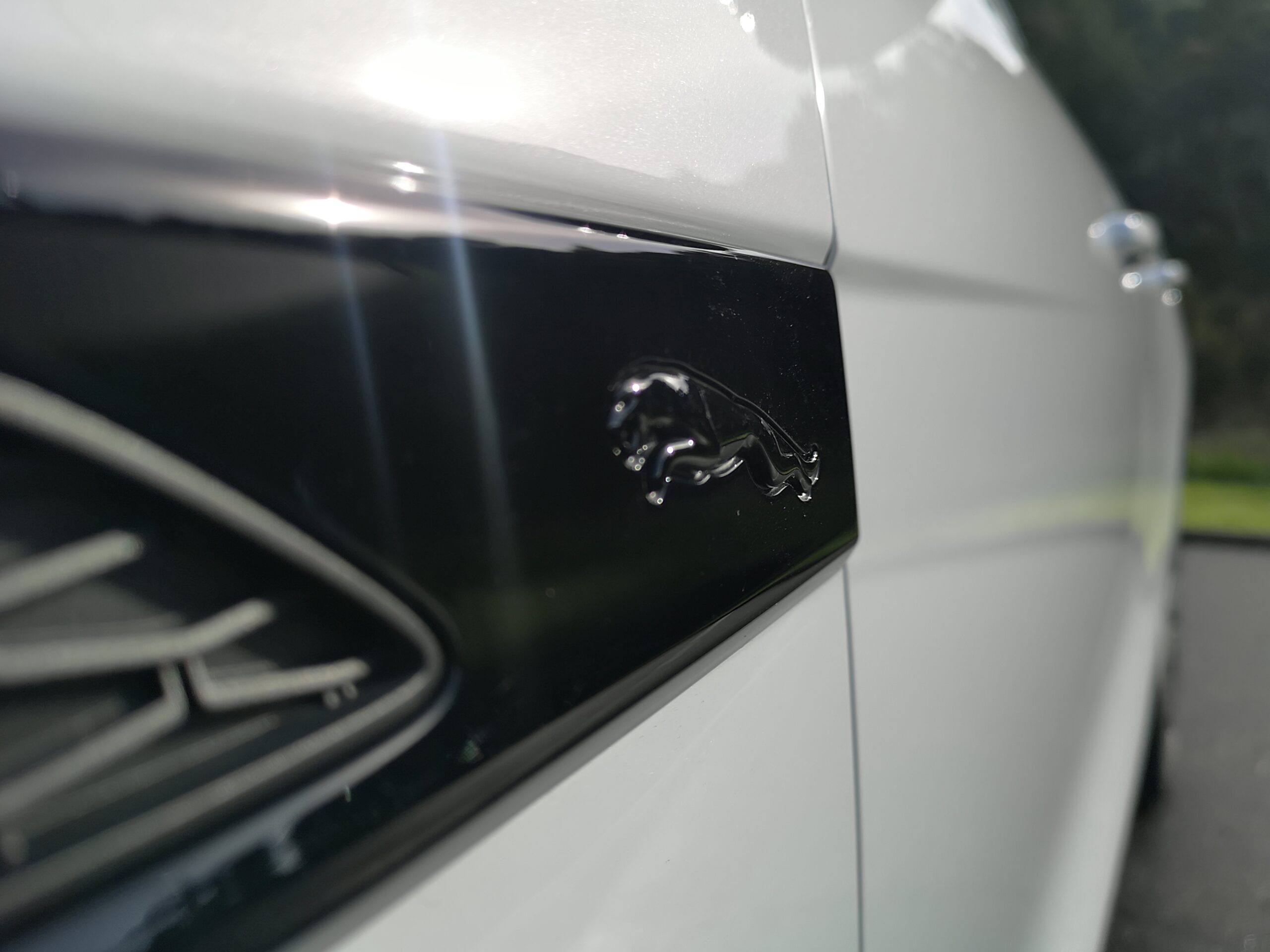 The cabin is quiet (thanks to its active road noise canceling technology) and refined with subtle undertones of bassy power when my right foot was hard to the floor and when out in the countryside, the iAWD handling is tight and responsive with the leather steering wheel feeling 'just right' in the hand. The thin sports 'bucket seats' are firm, offering plenty of support when driving friskily but may require a break if going on long runs.
Adaptive cruise control is easy to engage and on the SH1 picks up surrounding vehicles with ease, while the cabin itself is roomy enough for the rear passengers to stretch their legs and with its class-leading 793L of luggage space, your golf clubs can stretch out too. While we're on the subject of comfort, my model came with a large full-length panoramic roof (which in my opinion is a must have), the ambient lighting has 10-colour options to suit your mood and the air ionisation filters remove those nasty fine particles such as dust and pollen.
It's hard to improve on something so award winning but with the 2021 F-Pace Jaguar seems to have done just that. Fundamentally they have 'kept to the script' but tweaked and fettled with the things they maybe missed (not so you'd have noticed) back in 2016. It feels both the same and yet very much improved – great job.