Kiwis love a Ute. Kiwis also love a seven seater SUV. So being able to essentially combine the two and giving you the best of both worlds has never been a more tempting prospect. The ladder chassis segment is on the rise, which brings us on to the Isuzu MU-X. The first completely refreshed MU-X for seven years on the surface at least, appears to be leaps and bounds ahead of its predecessor. With more power, more tech and more refinement to boot, a week in its company was required to see how this new MU-X stacks up.
On the subject of looks, the new MU-X has plenty of cues which give nods to the new D-Max. That redesigned chrome conk or "Cross Flow Grill" is a dead giveaway, as are the new arrow Bi LED headlights. At the rear you get a heavily redesigned tail light cluster and a more prominent Isuzu nameplate.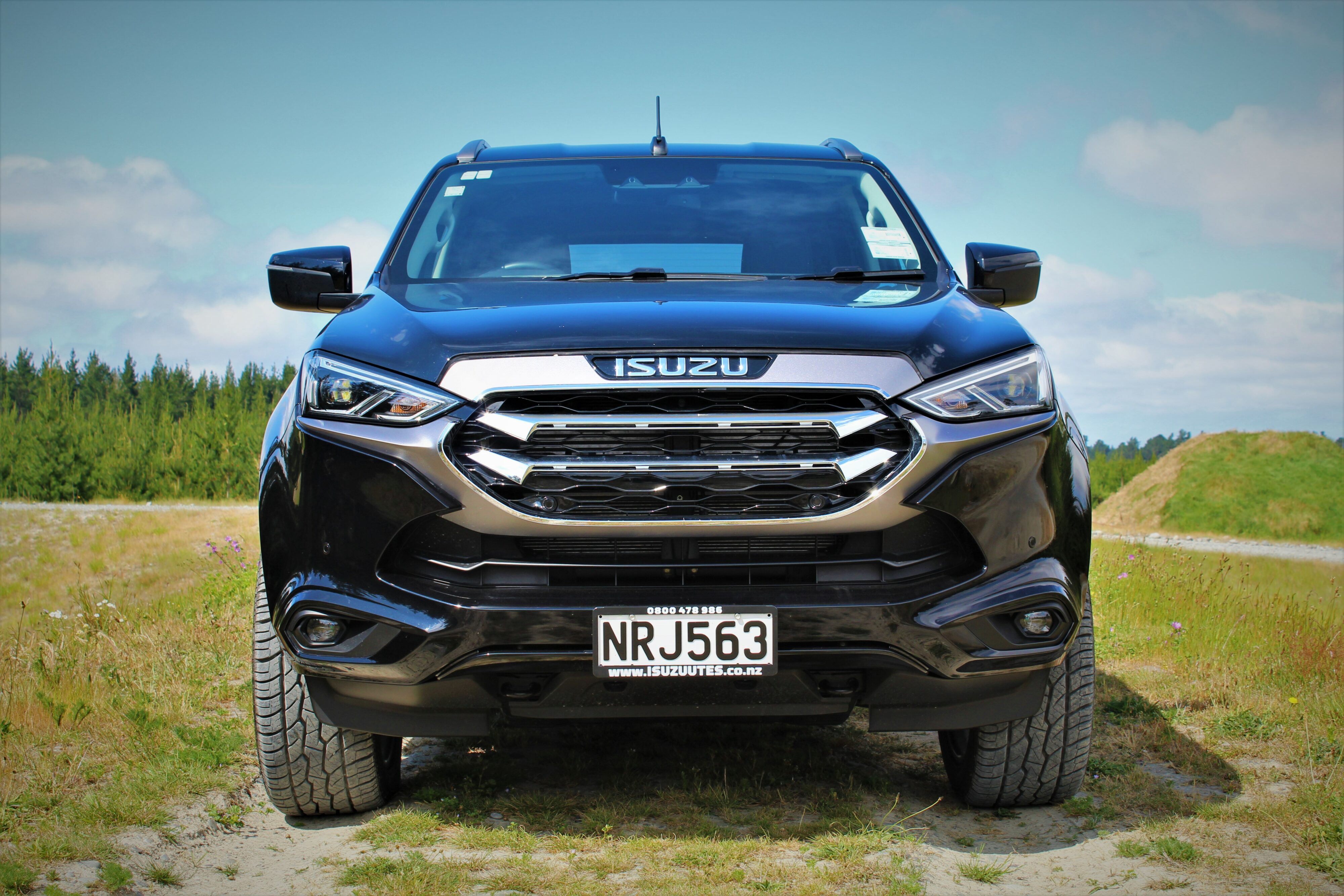 The top spec car I had on test would normally feature 20-inch alloys, but for some reason my car was given a set of blacked out aftermarket alloys. While they added a distinctly menacing edge, especially as my test car was onyx black, it did conjure up visions of second hand utes parked in the forecourt of a commercial building company.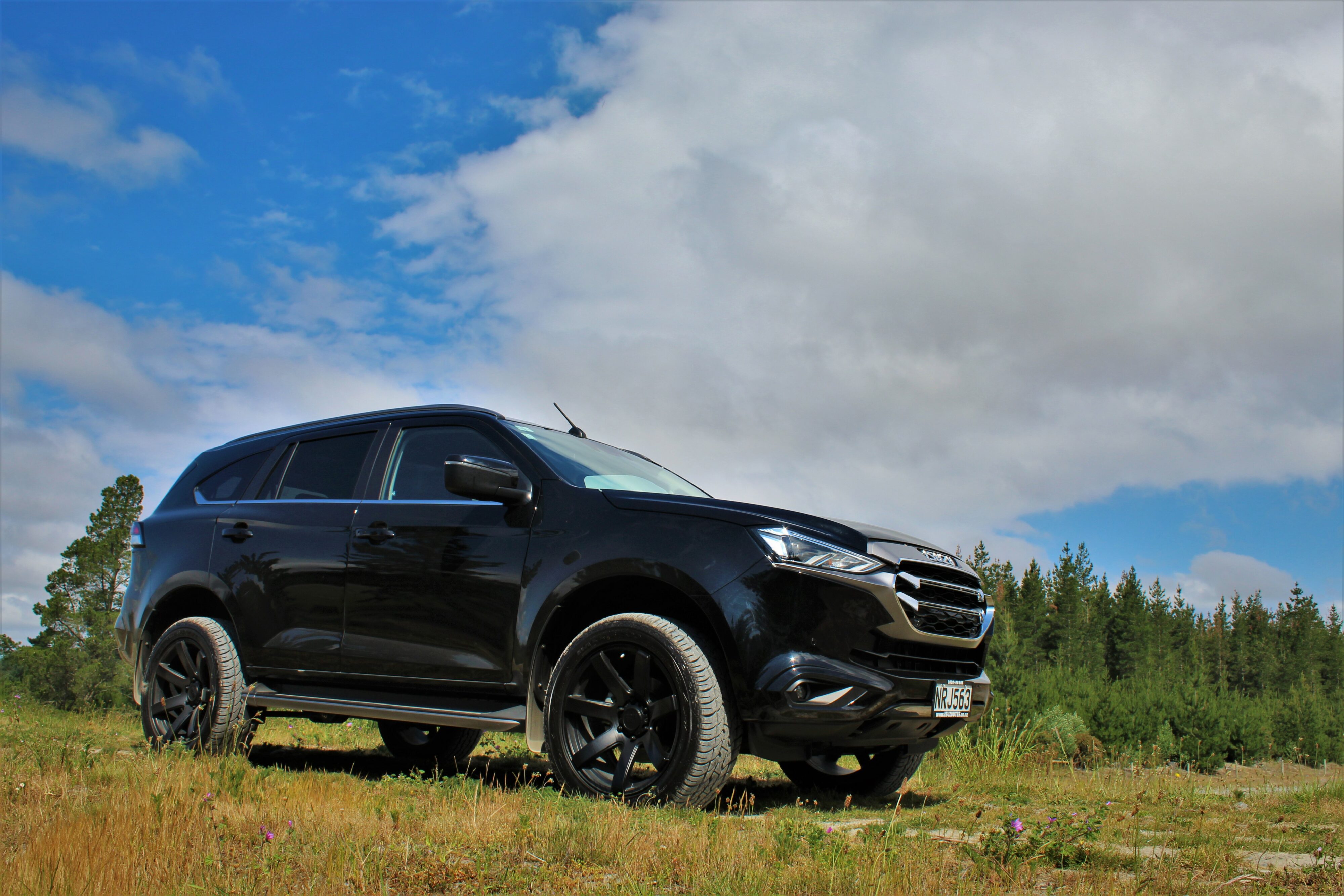 Anyway, back to it. The new MU-X is bigger all around. Its 25mm longer, 10mm wider, 35mm higher and now sports a wheelbase which is longer by 10mm. The MU-X also gives you 235mm of ground clearance and you can now wade through up to 800mm of water. Towing capacity has also gone up by 500kg, making the new MU-X able to tow 3.5 tonnes of whatever all day long.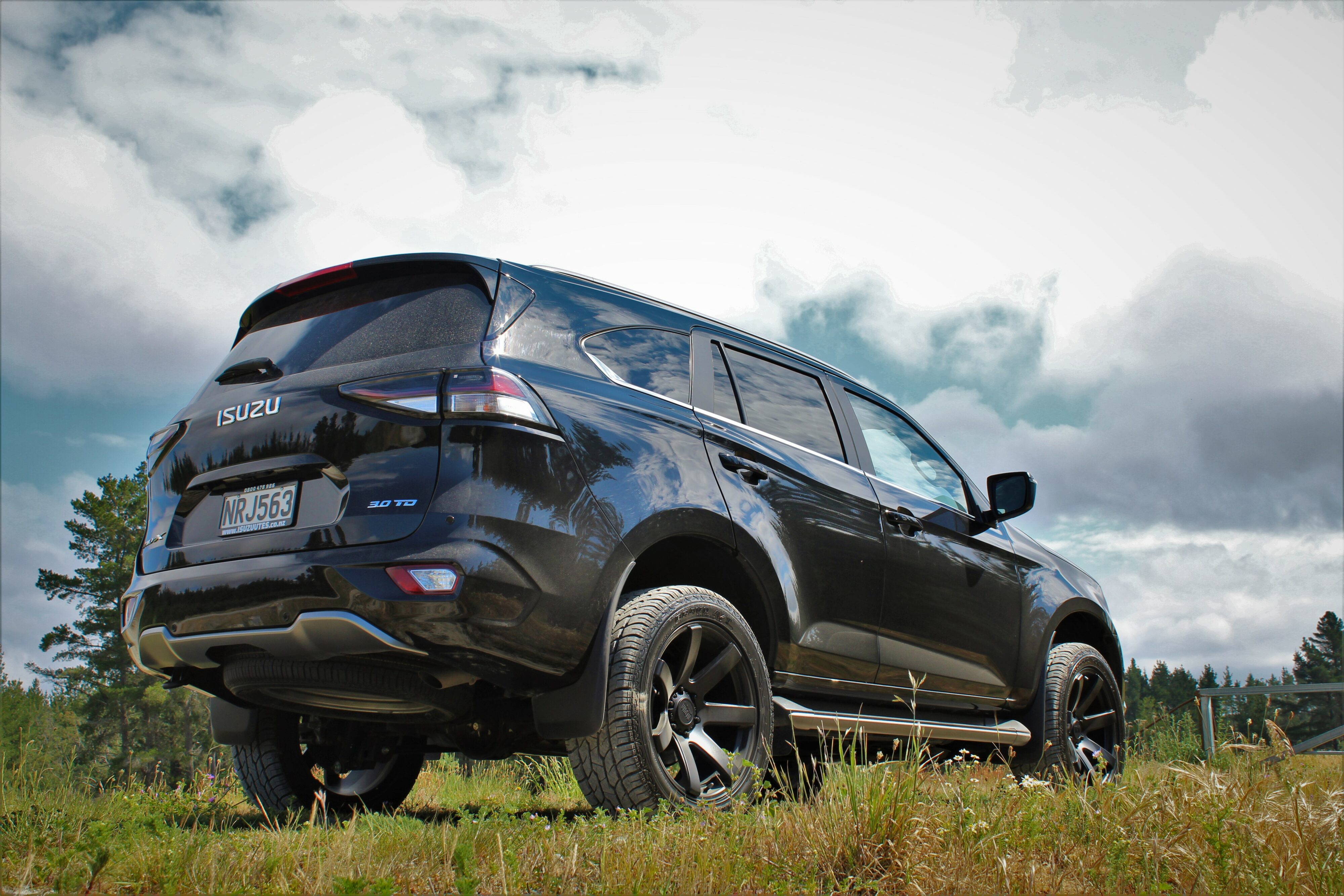 The reason for this increase in hauling ability is that power has gone up as well, but only slightly. The MU-X gets Isuzu's 4JJ3 3.0L four-cylinder turbo diesel engine but now power is rated at 140kW which is eight per cent more than before. Torque remains at 450Nm but Isuzu claim peak torque kicks in earlier and is maintained for much longer. You also get a six-speed automatic gearbox sending the aforementioned grunt to all four wheels, naturally. Improvements have also been made to the brakes, steering and suspension to make things as responsive as possible.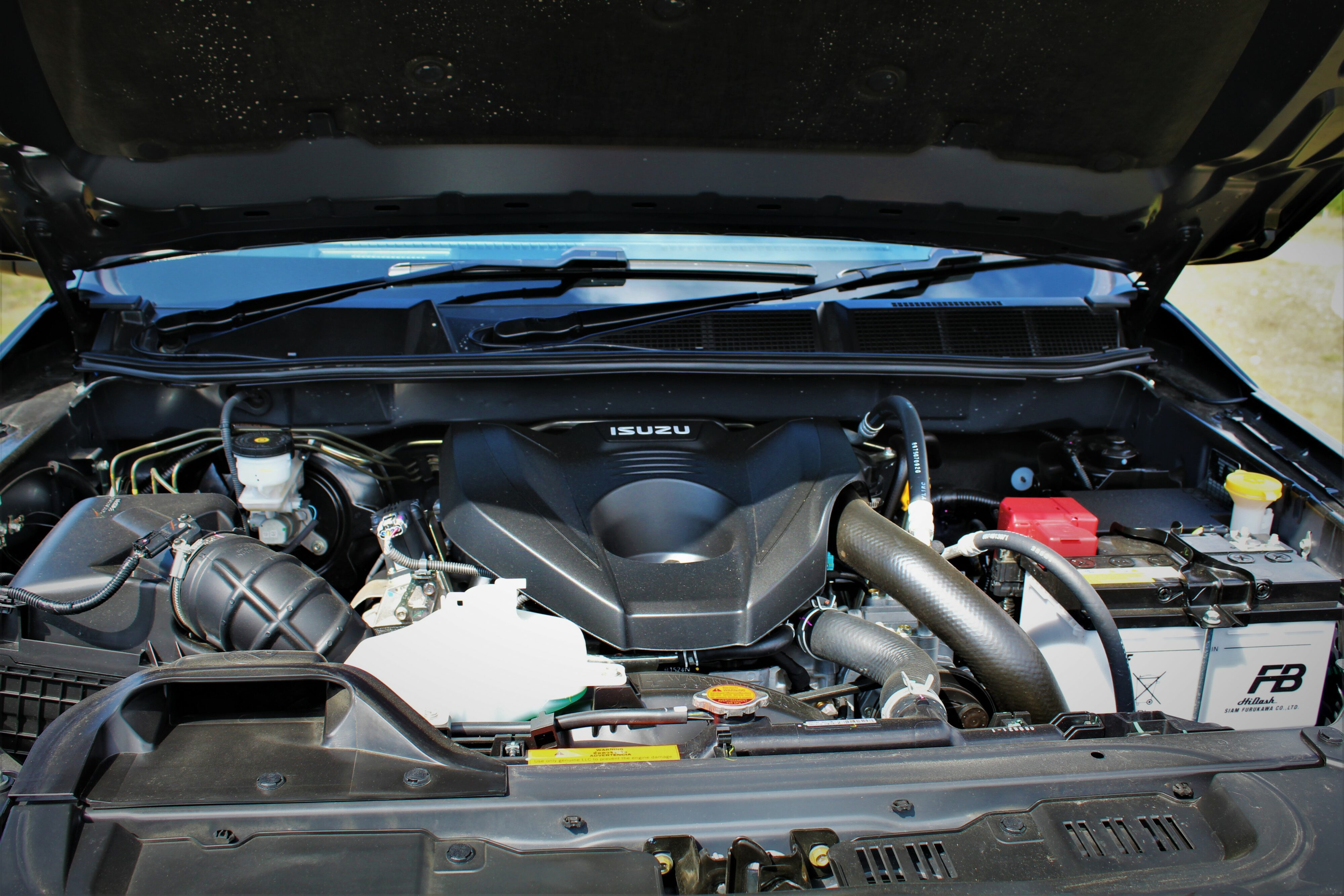 Inside, the MU-X is much more refined than I first expected. Lashings of leather and other high-grade materials were a welcome presence. The piano black dash is also a nice touch. Talking of leather, the heated leather seats were very good at holding you in place and provided a great deal of comfort.
There are plenty of toys. The 9-inch touch screen infotainment system is quite easy to use but you need a firm press of your finger for each of the icons. You get other things like Apple CarPlay with Android Auto, Sat Nav, DAB Radio, power tailgate, an eight-way adjustable driver's seat, remote engine start, keyless entry, downhill descent control and dual zone climate control.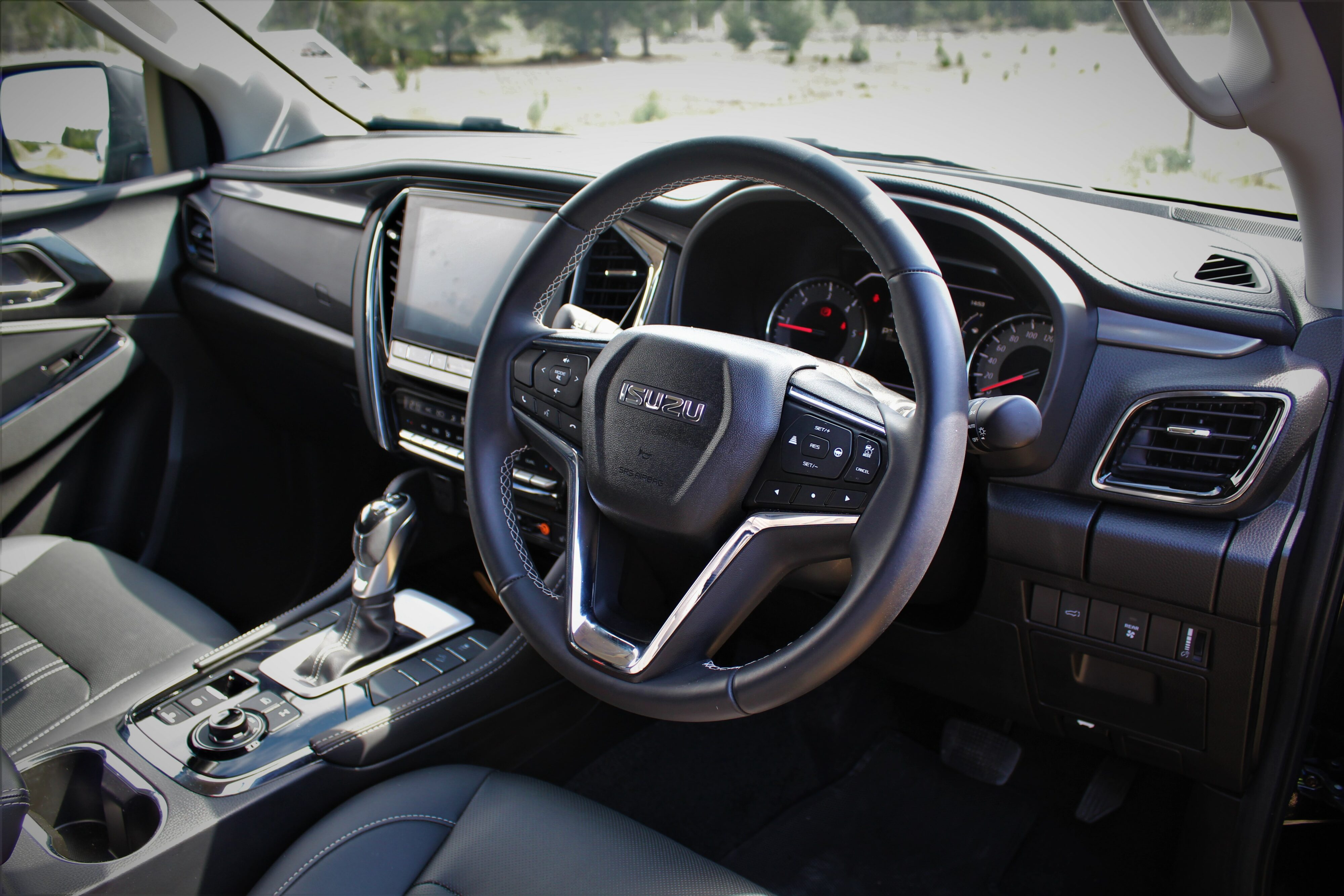 Safety gear includes blind spot monitoring, rear cross traffic alert, lane departure warning, lane keep assist, forward collision warning, radar cruise control, eight airbags, autonomous emergency braking, turn assist, parking sensors front and rear and a very clear reversing camera. Everything around the leather clad cabin is laid out well and within easy reach. You also have a number of USB ports and pockets to store stuff.
There is more head and legroom for rear passengers. In fact, lankier folk will have plenty of room to get comfortable, as will those in the third row. Due to the extra ride height, loading and unloading could be a better process but if you aren't needing to have the third row in place, the MU-X can swallow a gargantuan 1119L of stuff.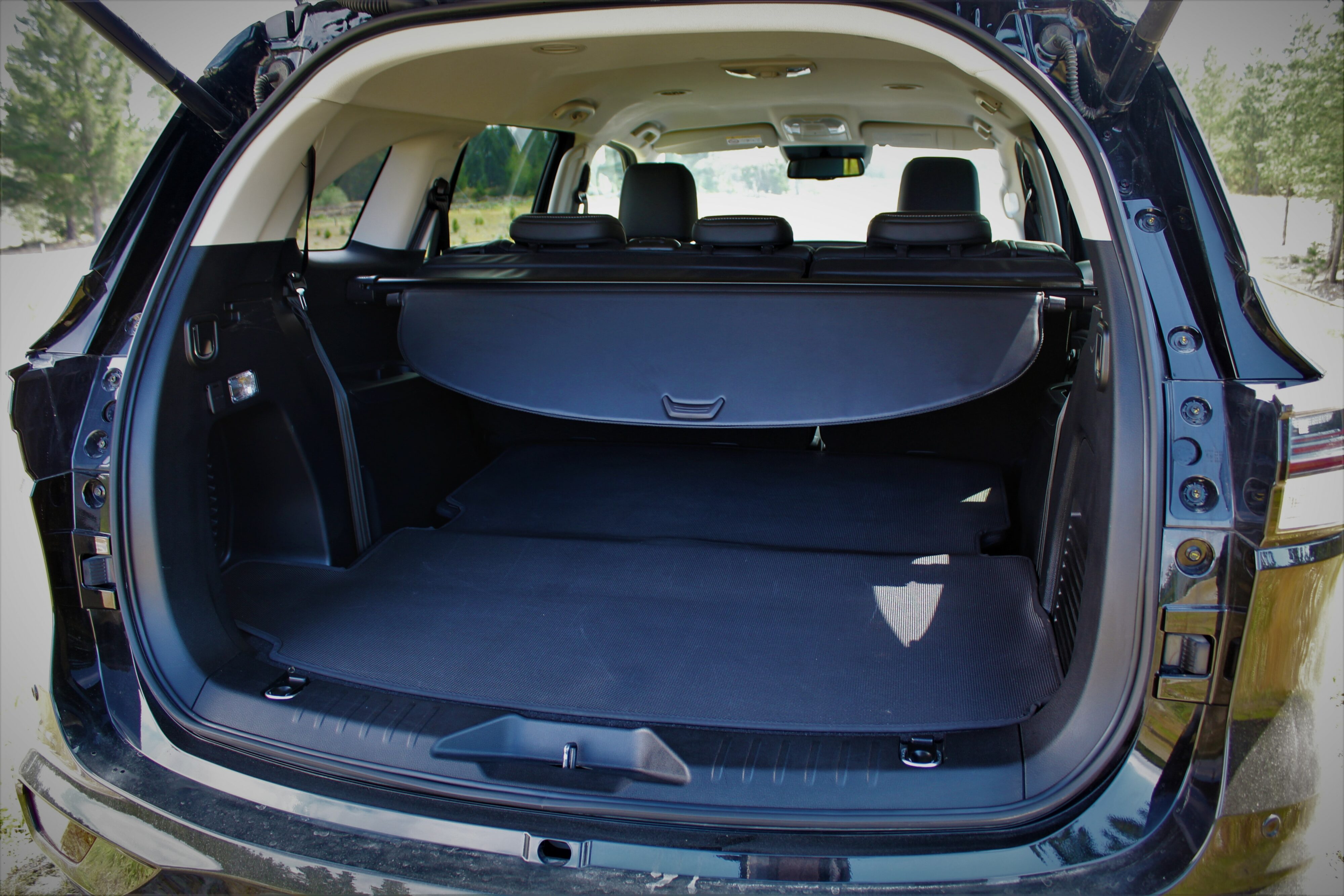 On the move that delivery of torque really does kick in down low. It is also relatively refined in the way gets it to all four wheels. You still get that very agricultural diesel-esque chug chug engine note, especially when getting up to speed.
The MU-X is quite competent in an urban setting, but you get the feeling it doesn't enjoy tight spaces. For example, there is a shortcut I often take on my way home which involves having to do a U-turn in an 80kmh zone. The resulting tight manoeuvre proved to be a time consuming one, but once you get up to speed, everything is fine.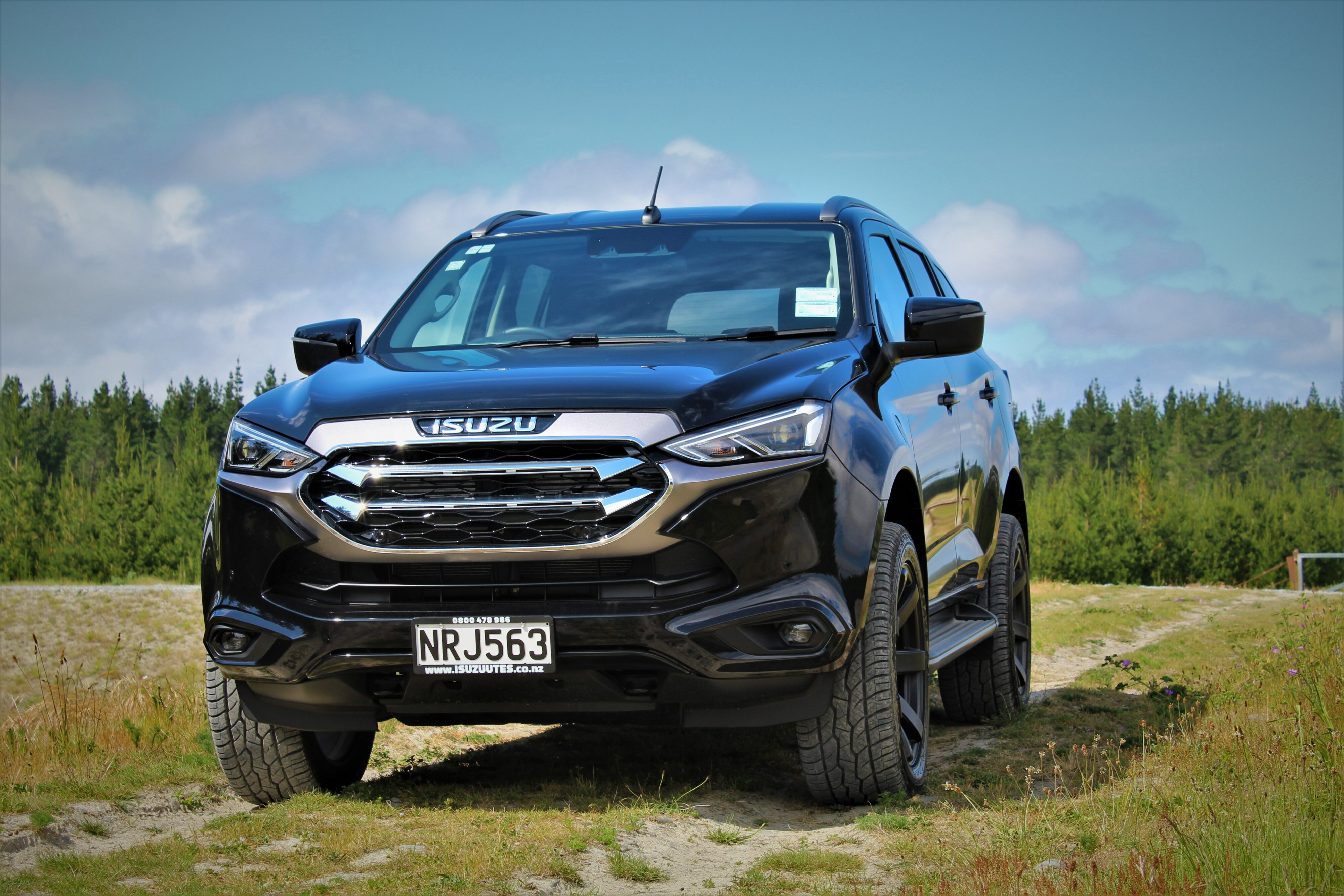 The MU-X claws back points by being very civilised on a motorway run. Set the adaptive cruise control just so and the miles just get eaten up. There is also a larger 80L fuel tank, up 15L over the previous generation, so those stops for diesel are less frequent. However, I was managing to average 10L/100km after a combination of urban and open road driving.
However, it's the rough stuff where the MU-X really shines. Stick into 4WD hi or low, select off road mode and you are munching through rough inclines with relative ease. Torque is spread evenly front to rear and that extra ground clearance makes the most unforgiving of terrain more than able to be dealt with. The MU-X also sports a new locking rear diff which greatly helps.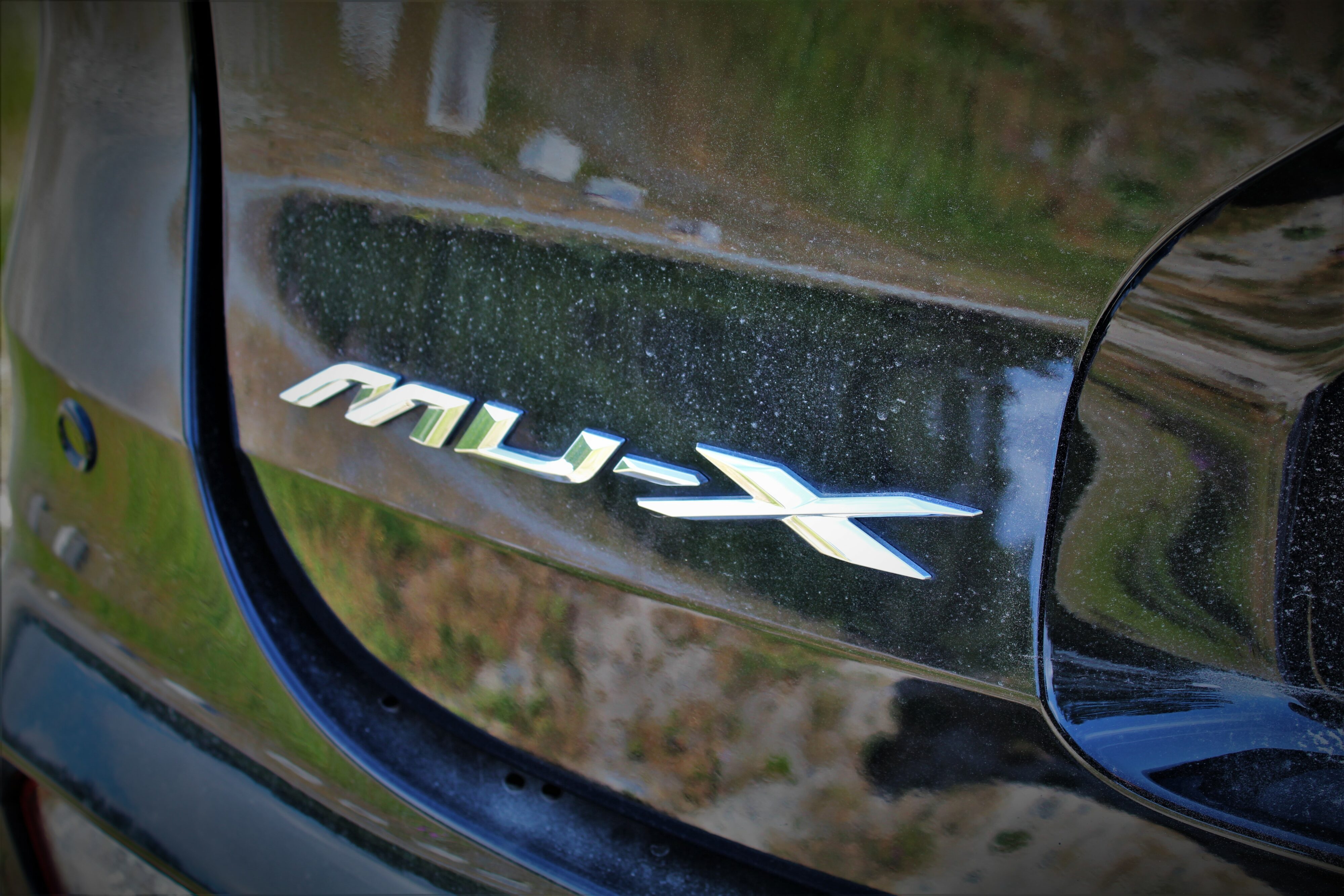 The mid spec MU-X will set you back $75,990 plus ORC whereas the top spec version retails at $80,990 plus ORC. That makes it $20k more than the limited variant of that other seven-seater rugged SUV, the Toyota Fortuner which is just as capable and has slightly more power and torque. It is also ever so slightly better around town.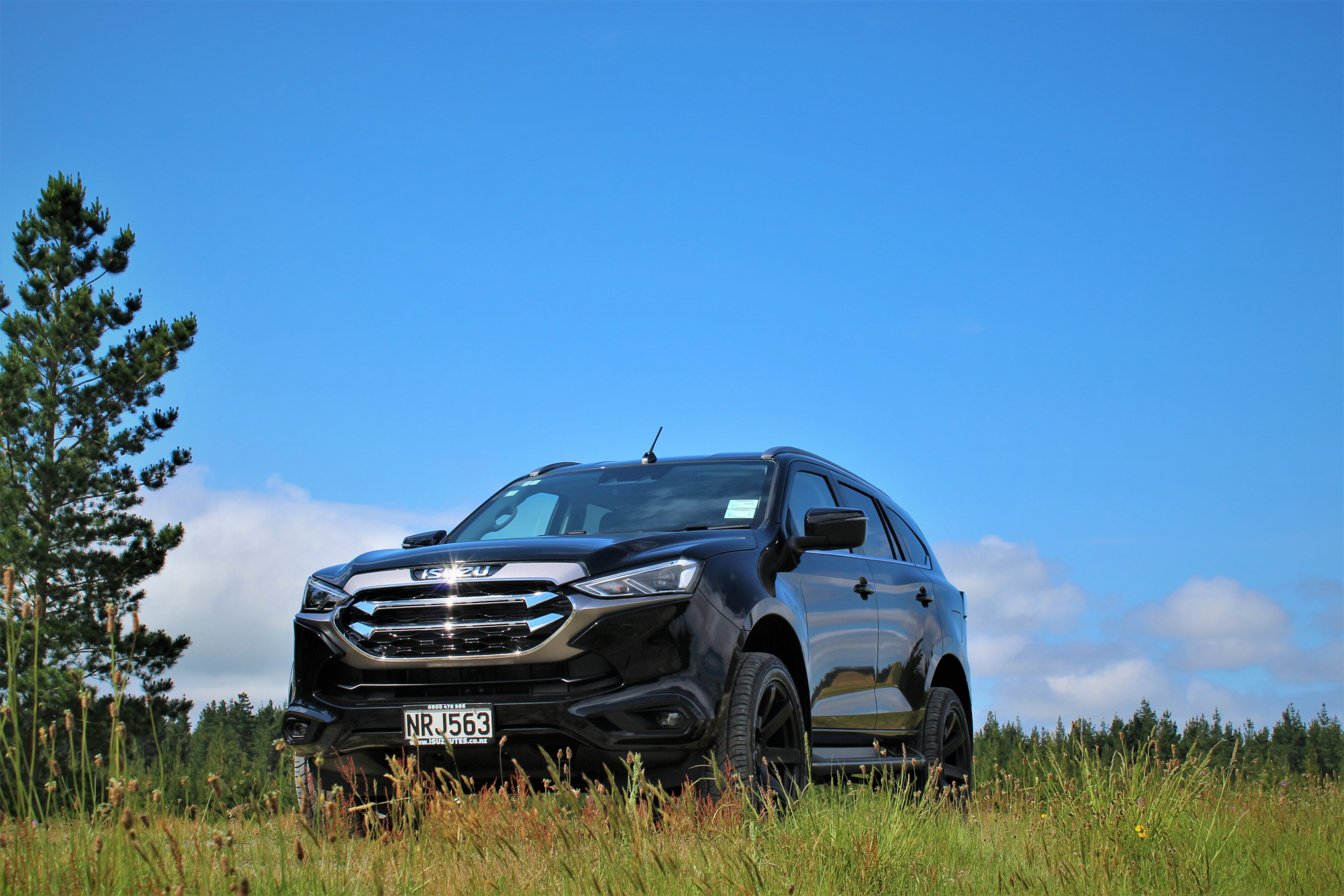 However, if your idea of around town is pulling out onto main street for the briefest of moments before hitting the motorway or gravel roads, then the MU-X starts to make more sense. They say that home is where the heart is, and for the new Isuzu MU-X, its home lies firmly in roads less travelled. It's a bit pricey, but well worth considering if your idea of a commute involves climbing every mountain or fording every stream.
RATING: 7.5/10