PRESS RELEASE
A complete SUV: tough on the outside, a sanctuary on the inside, and ready for everything ahead. Introducing the 2022 Ford Everest SUV with uncompromising capability, safety and comfort.
The 2022 Everest will be available in three variants for New Zealand: Trend, Sport and new range-
topping Platinum.
The modern interior design and inclusion of the SYNC 4A enabled 12-inch centre screens along with
the fully digital instrument cluster will stand Everest apart from the competition. The addition of helpful
features like a reach and height adjustable steering wheel and improvements to SYNC will make living
with the 2022 Everest a more enjoyable and stress-free experience.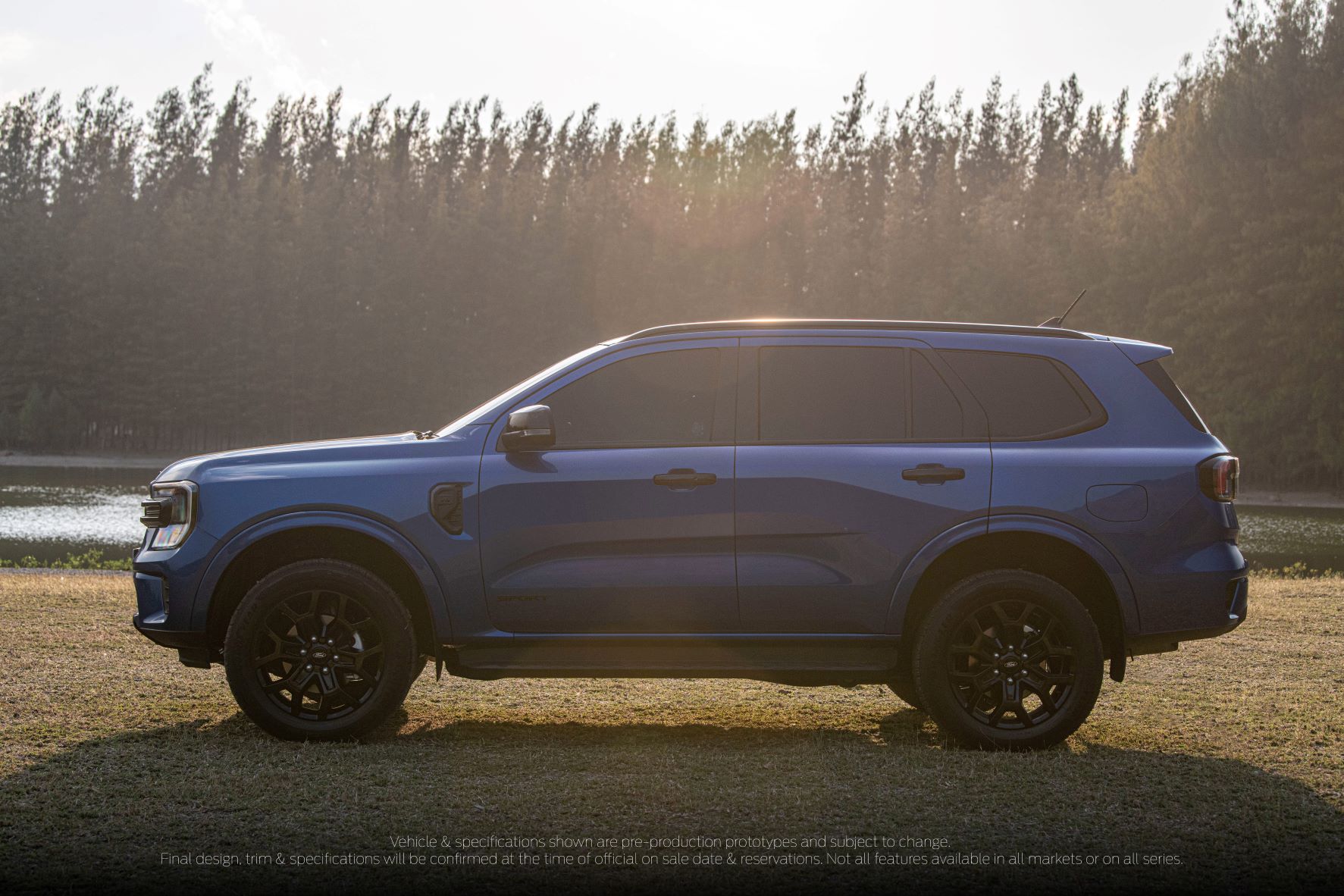 Next-Generation Everest will feature two different engines, depending on the model purchased. In a first for the series, the Next-Gen Everest (Sport/Platinum) will now feature a 3.0L V6 Turbo Diesel engine, pumping out an impressive 184kW of power and 600Nm of torque, perfect for towing. Producing 154kW & 500Nm the tried and trusted 2.0L Bi-Turbo Diesel (Trend) continues to impress, providing an excellent balance of pulling power and fuel economy – As per the current model, to meet EU Stage 5 emissions regulations, all Next Generation Everest models will continue to require AdBlue.
Drive Modes – Everest's e-Shifter brings a new level of high-tech control to your fingertips with optimised performance for different surfaces, road conditions and vehicle usage.
On-road – Normal – designed for comfort, fuel efficiency and drivability. Eco – maximises Fuel Economy by delivering progressive power and early gear shifts, together more economical cruise control tuning and tailored climate control strategies. Tow / Haul – for use whilst towing or carrying heavy loads. Optimises gear shift timing to maintain best power delivery and engine braking and reduce shift busyness. Slippery – for more confident driving on slippery or uneven surfaces.
Off-road – Sand – for use in soft sand and deep snow conditions, optimising power delivery and
transmission shifts. Mud/Ruts – for maximum grip off-road during launch and maintaining vehicle momentum.