With over 40 years in the global market, the Fiat Professional Ducato continues to satisfy the professional needs of its customers around the world. After a hiatus, we welcome back the international award-winning Ducato to New Zealand for the first time since 2017. In NZ its aim is to not only establish a position as a market leader, but also to ensure all client cargo and mobility requirements are always met.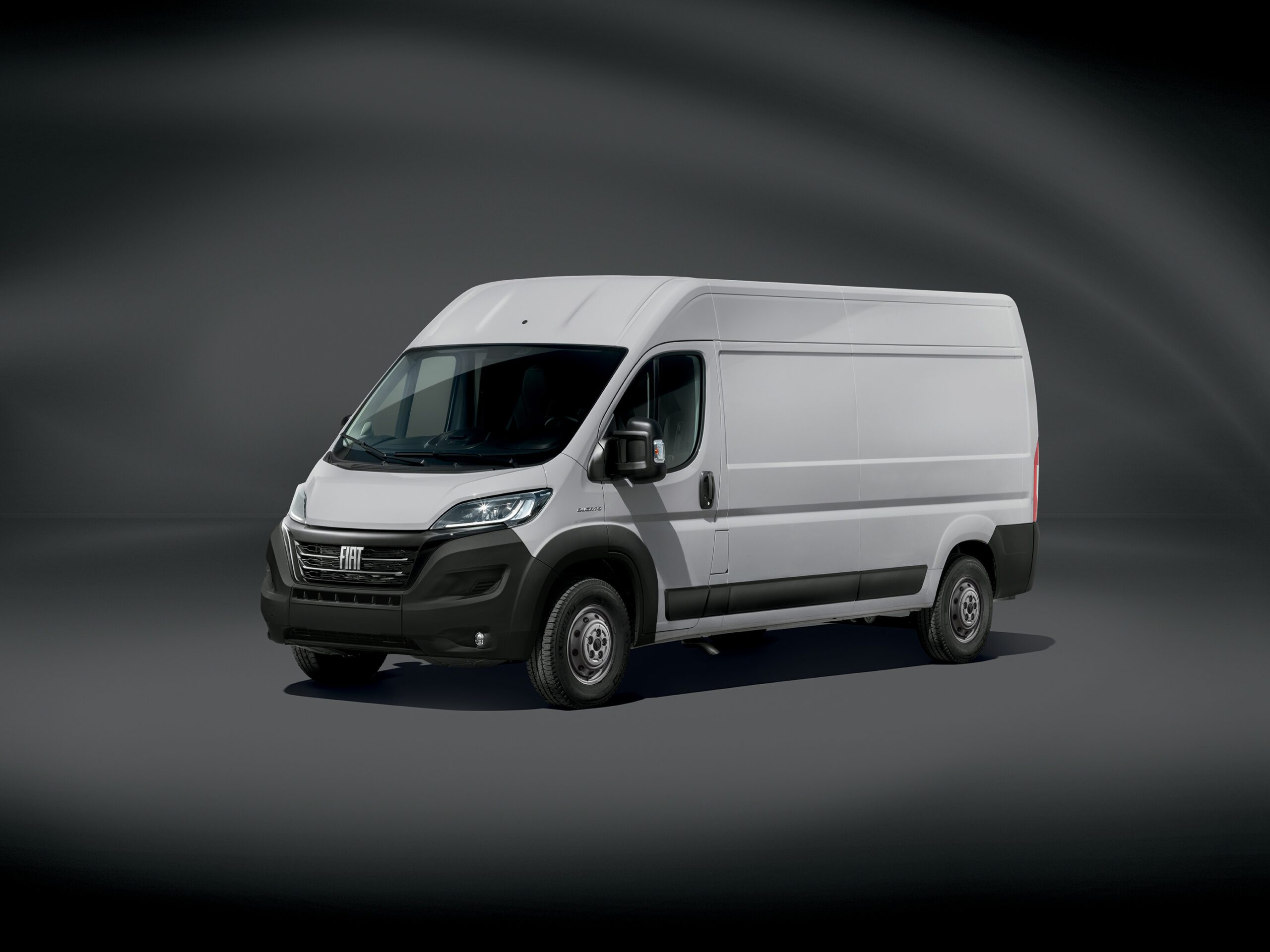 The look of the New Ducato remains as familiar and reassuring as it ever has been, but with further development in the dynamic and elegant style that can be seen in the design of the new headlights with high-performance full LED technology, along with a refresh of the bodywork showcasing the new large grille and skid plates and the new and iconic Fiat badge that proudly highlights the model's production by the Italian brand, at its plant in Atessa.
To further broaden the Ducato's appeal, it will be offered with two wheelbase options; Long Wheelbase (LWB) Mid Roof Van measures 5998mm in length, giving a volume capacity of 13m3 and the Extra Long Wheelbase Mid Roof is 6363mm, giving 15m3.
Safety and Driver Assistance
The New Ducato adds a great new offer of driver assistance and safety systems, aimed at improving the driving experience and making the Ducato a safer environment for work or play. The new Ducato adds a host of safety tech as standard including Forward Collision Warning, Autonomous Emergency Braking, Electronic Stability Control as well as a full range of Advanced Driver Assistance Systems both on road while driving and when parking with reverse camera and parking sensors.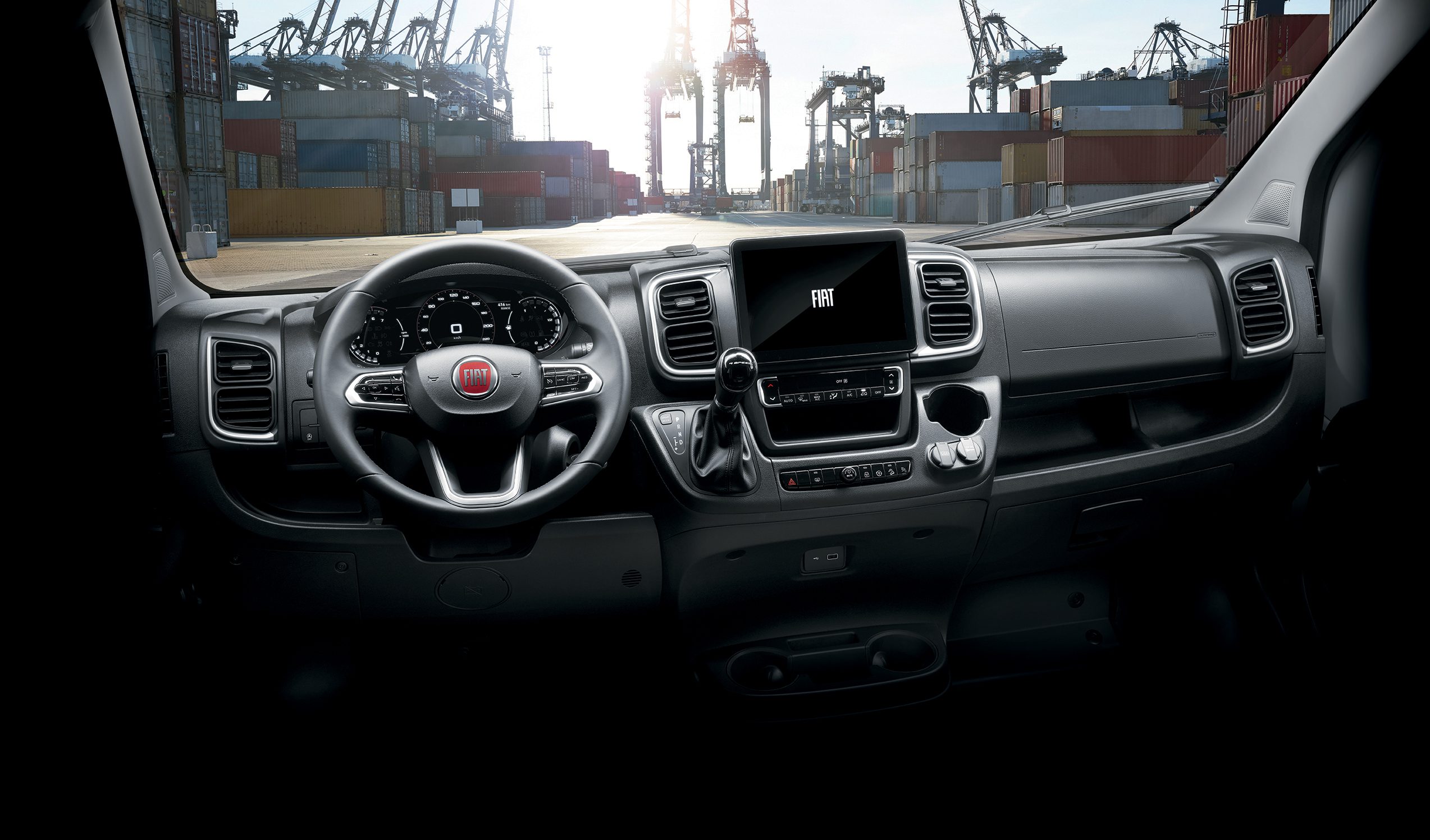 Technology and onboard comfort
The refreshed interior design is embellished with a redesigned dashboard and leather steering wheel, along with a stylish new gear lever, more functional and spacious door panels with storage compartments.
The interior is aimed at improving quality of life on board and practicality of use, a compartment to charge mobile phones wirelessly; double USB-A and USB-C ports; a high-voltage 230-V power socket and a heated rear window for quick defrost. Also new is the all-digital configuration of the internal instruments, from the 3D satnav to the driver assistance systems, reconfiguration, and interaction with the Uconnect infotainment system.
Car-like driving style redefines the concept of comfort in the Ducato's new cabin. The seats come with a more contemporary look and offer more space and comfort for both driver and passengers, paired with a steering wheel with a reduced turning circle to decrease the ergonomic effects of strenuous work commitments.
An optional Tech Pack is available to order, which includes Automatic Climate Control, 10" U-Connect Touch Screen, Wireless Phone Charging, Keyless Entry & Go, Electric Folding Mirrors, 7" Full Driver Cockpit Display and New Zealand Satellite Navigation Maps.
Performance
The New Ducato features the Euro 6D compliant Multijet2 Turbo Diesel engine offering high efficiency compared to previous models, courtesy of the reduced weight (for the benefit of load capacity) and the lowered consumption and CO2 emission.
The 9-speed Auto FWD transmission, gives 130kW / 450Nm max torque, while the conventional power steering has been replaced with a self-adjusting electrically assisted drive system to make it easier to park.
Prices start from $69,990 +orc, incl gst with vehicles available to test drive next month.