The current Kia Sorento is leaps and bounds ahead of the previous generation. For the first time, the term 'Premium' could be mentioned in the same sentence as Sorento. That's not saying the previous car wasn't much chop, it just couldn't really fly that premium flag despite Kia's best efforts.
Today, things couldn't be more different, the Sorento is a good premium package and surprisingly likeable on many levels. Now, the Sorento's appeal has broadened thanks to the inclusion of a PHEV in the range.
The new Sorento PHEV is a vital part of Kia's plan for 40 per cent of all their vehicle sales to consist of Hybrids, Plug In Hybrids and Full Electric models by 2030. So, the Sorento PHEV had better perform. The PHEV segment in New Zealand is on the rise, with plenty of manufacturers throwing in their two cents worth on what the ideal PHEV should be. So, Kia, no pressure then.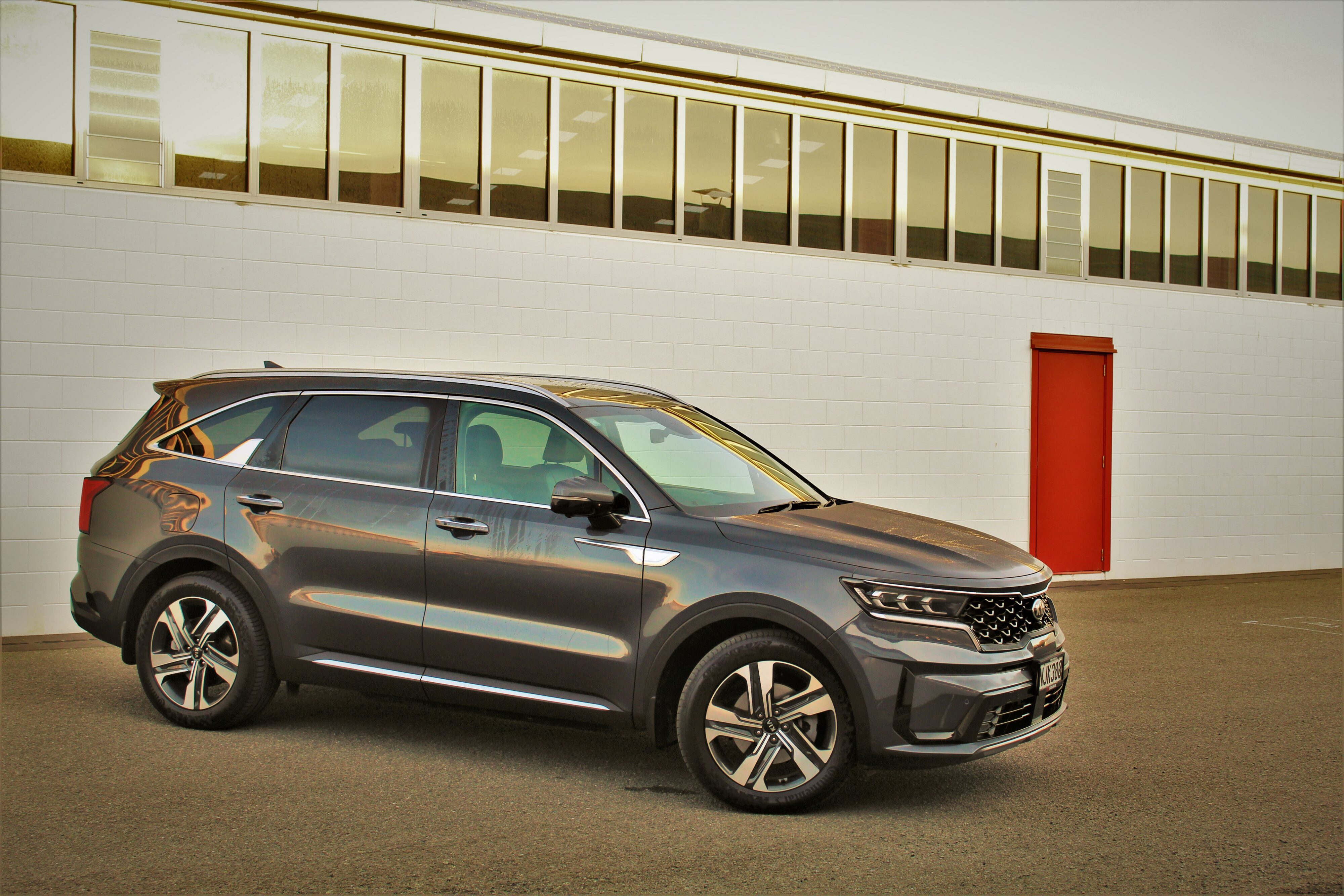 The Sorento PHEV family is made up of two different trim levels, the entry point PHEV AWD EX at $73,990 plus ORC and my test car, the PHEV AWD Premium at $89,990 plus ORC.
From the outset, you wouldn't think this Sorento was any different from its ICE counterparts with its only green giveaway being the ECO Plug In emblem on the boot lid. Oh, and the extra flap for the charging port. Once again, it's nice to have a car of a green disposition looking very much like a car, and not a novelty item.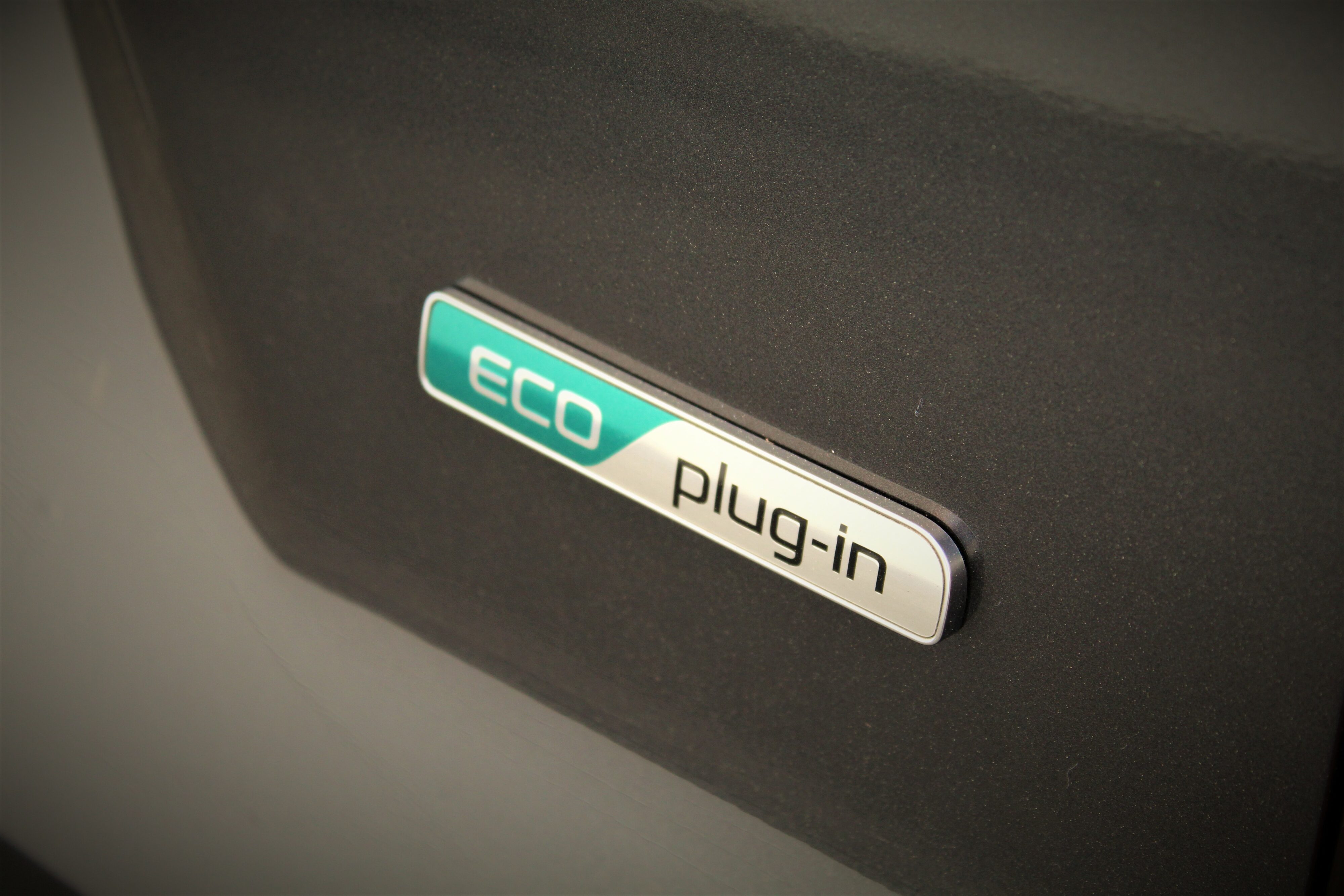 Anyway, the looks of the current Sorento follows Kia styling ethos of "Refined Boldness" by sporting Kia's signature Tiger Nose grill surrounded by clean lines and sharp edges. Talking of that grill, those handsome LED wrap around headlights on either side of it look pretty swish too, as does the rear taillight cluster. All in all, when it comes to style, the Sorento PHEV has all the angles and edges of a freshly pressed suit.
On to the PHEV nitty gritty. Under the bonnet sits Kia's Generation 3 Smartstream 1.6 litre turbocharged petrol engine combined with an electric motor and 13.8 kWh battery pack. Combined power is a snip under 200kW, or 195kW to be exact, and 350Nm of torque. Mated to this is a six-speed automatic transmission with shift paddles and drive is sent to all four wheels, naturally.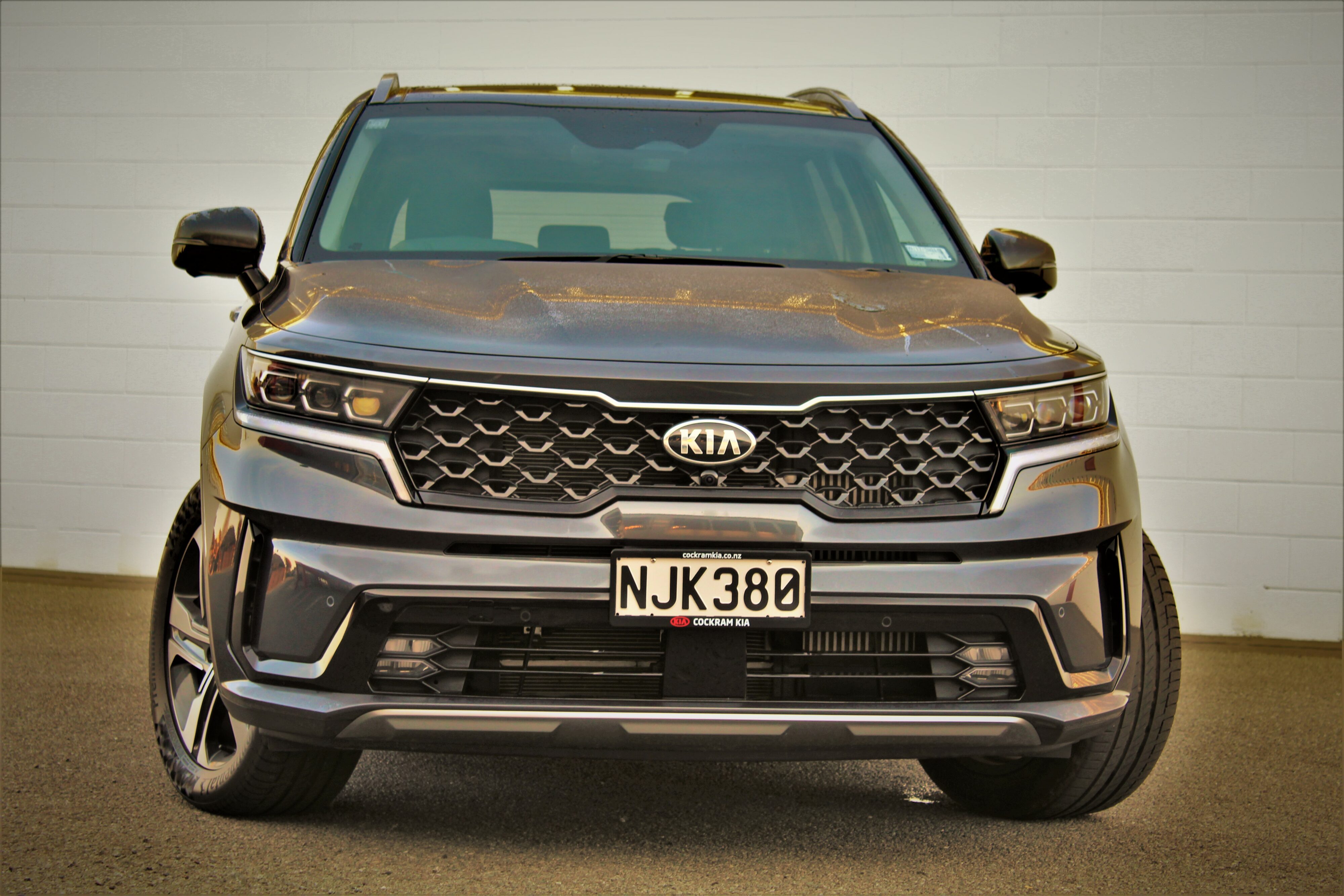 The PHEV is capable of allowing you to cover 57km on pure electric power. Once your silent running comes to an end, your petrol engine goes into generator mode and provides charge for the batteries.
Charging the Sorento PHEV can be done two ways, either at home or at a charging station. Kia provides you with charging cables for both. Plugging in at home in the evening with a classic three point plug will have your Sorento fully charged by the morning, whereas using the Type 2 plug will give you a full battery in three and a half hours. Throw all this together, and its small wonder Kia claims combined fuel consumption figures of 1.6L/100km and CO2 emissions of 36g/km.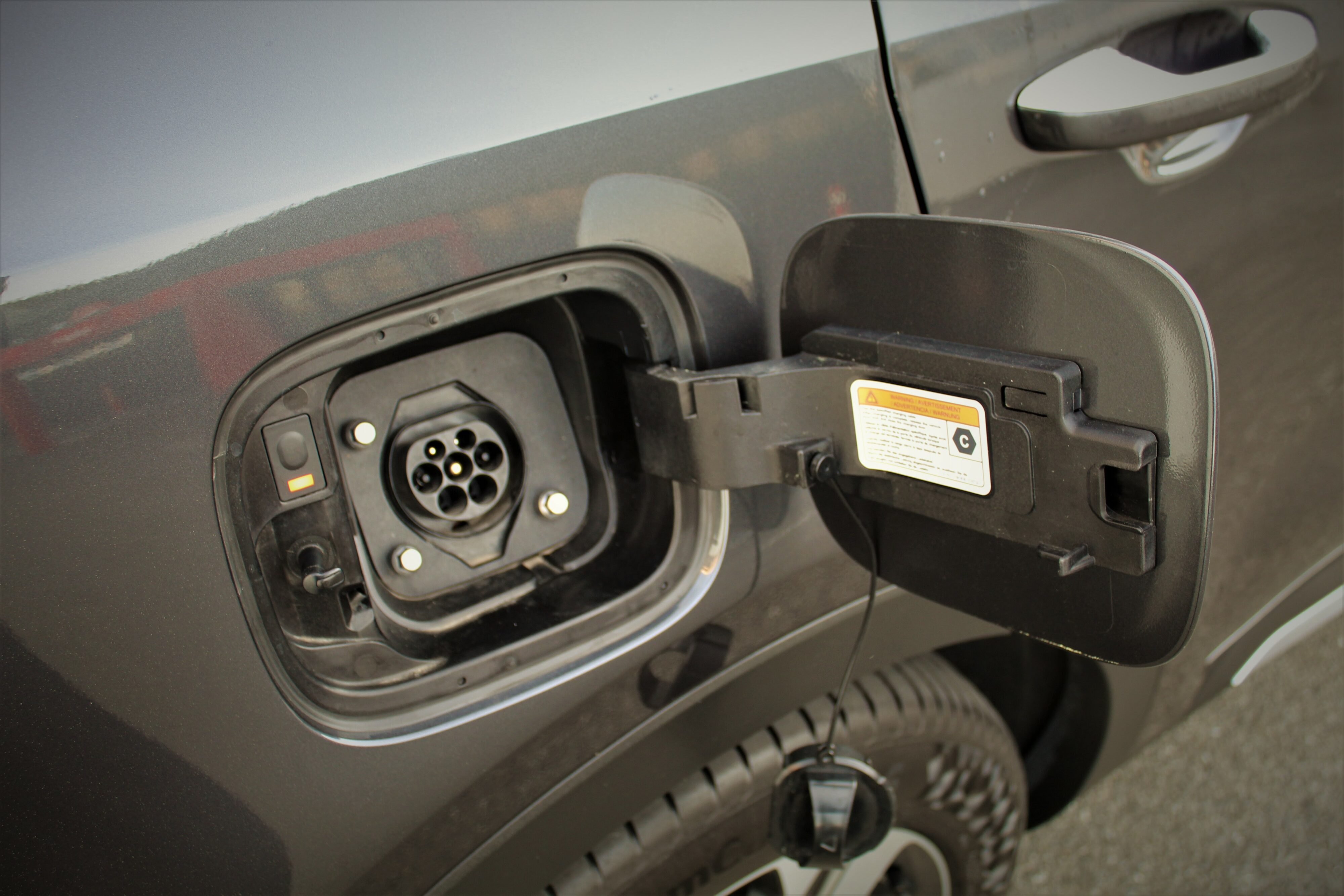 Inside, it's very much the same story as the Sorento petrol or diesel, which is a good thing. Lashings of leather and premium materials adorn the centre console, and the switchgear feels solid and just better put together than before. The 10.25-inch touchscreen infotainment system takes pride of place in the dash centre. While responsive and very clear, the sat nav isn't as intuitive as I would have liked.
The Sorento claws back points by giving you a considerable amount of kit, for both safety and convenience. The safety part is thanks to Kia's Advanced Driving Assistance Systems, which includes Forward Collision Avoidance Assist, Blind Spot Collision Avoidance Assist, Rear Cross Traffic Collision Avoidance Assist, Lane Follow Assist, Lane Keep Assist and Parking Collision Avoidance Assist.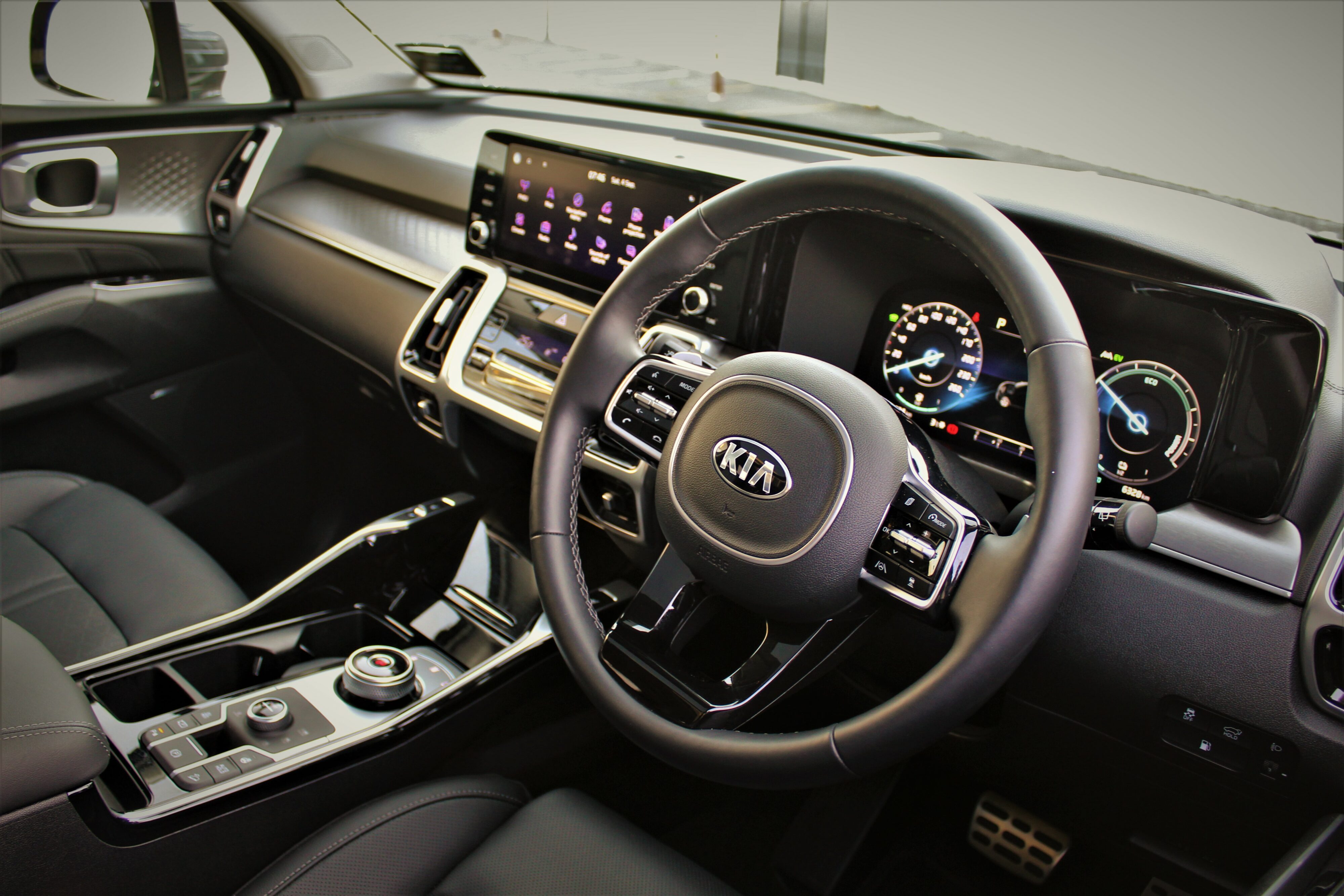 Also, the new Blind Spot View Monitor is dead handy, especially when changing lanes. Simply indicate either left or right, and you can see your blind spot clearly through the 12.3-inch digital instrument cluster.
Kit for convenience includes niceties like heated and ventilated leather seats, heated steering wheel, leather trim, reversing camera, wireless charging, Apple CarPlay/Android Auto, parking sensors all-around, park assist, radar cruise control, power tailgate, panoramic sunroof, and the symphonic delight that is its 12-speaker BOSE stereo system.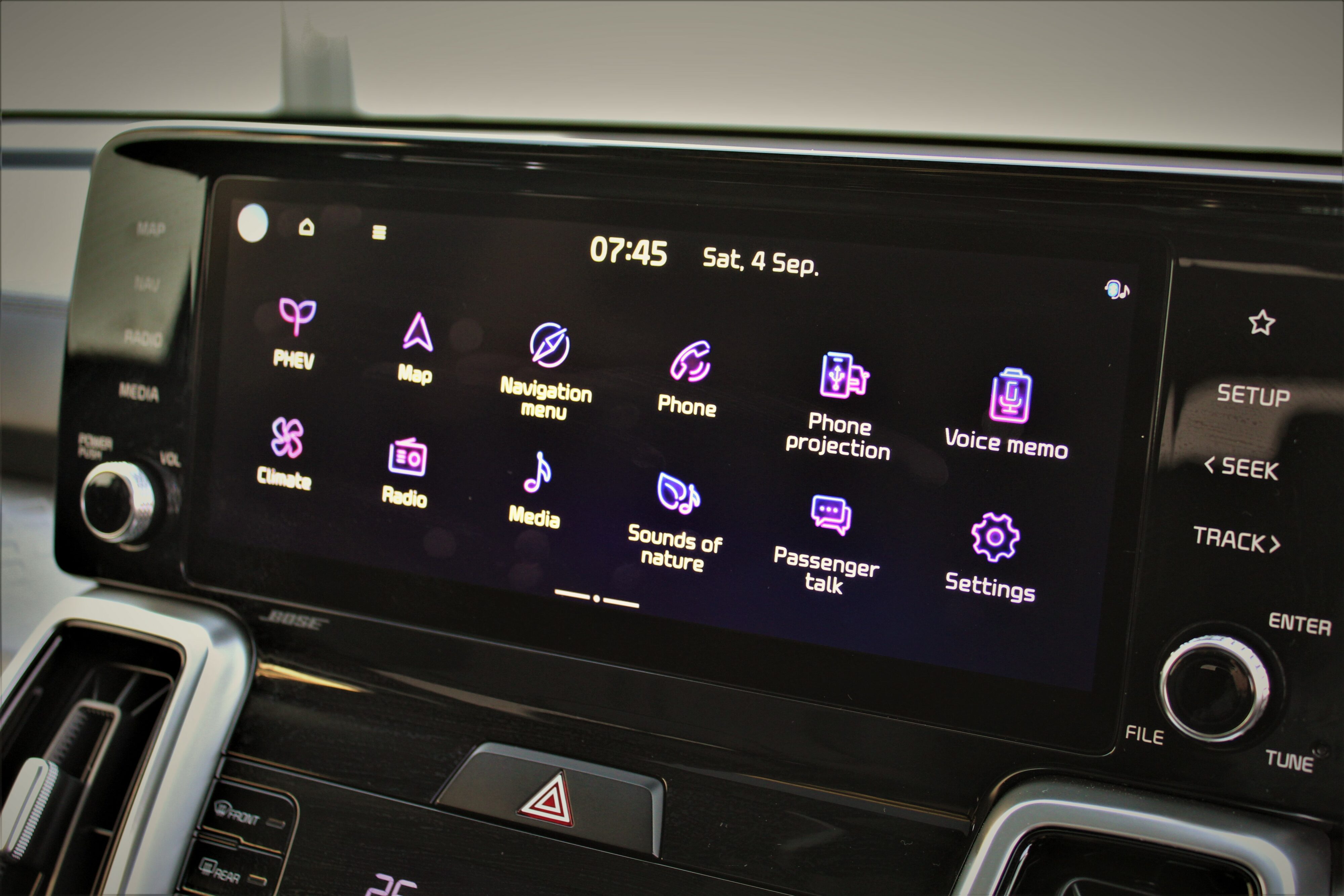 Despite having those batteries lying underneath the cabin, space is not really an issue for the Sorento PHEV. Kia have lengthened the wheelbase by 35mm to accommodate the battery pack without sacrificing room for passengers, even those of a, shall we say, lankier disposition.
With all of its seven seats erected in place, you get 174L of boot space. However, drop the five rear seats down, and this swells to a gargantuan 1,988L of space. Plus, there are plenty of hidey holes to store whatever and passenger entry and exit is easy too. Rear passengers also get their own heater and ventilation controls.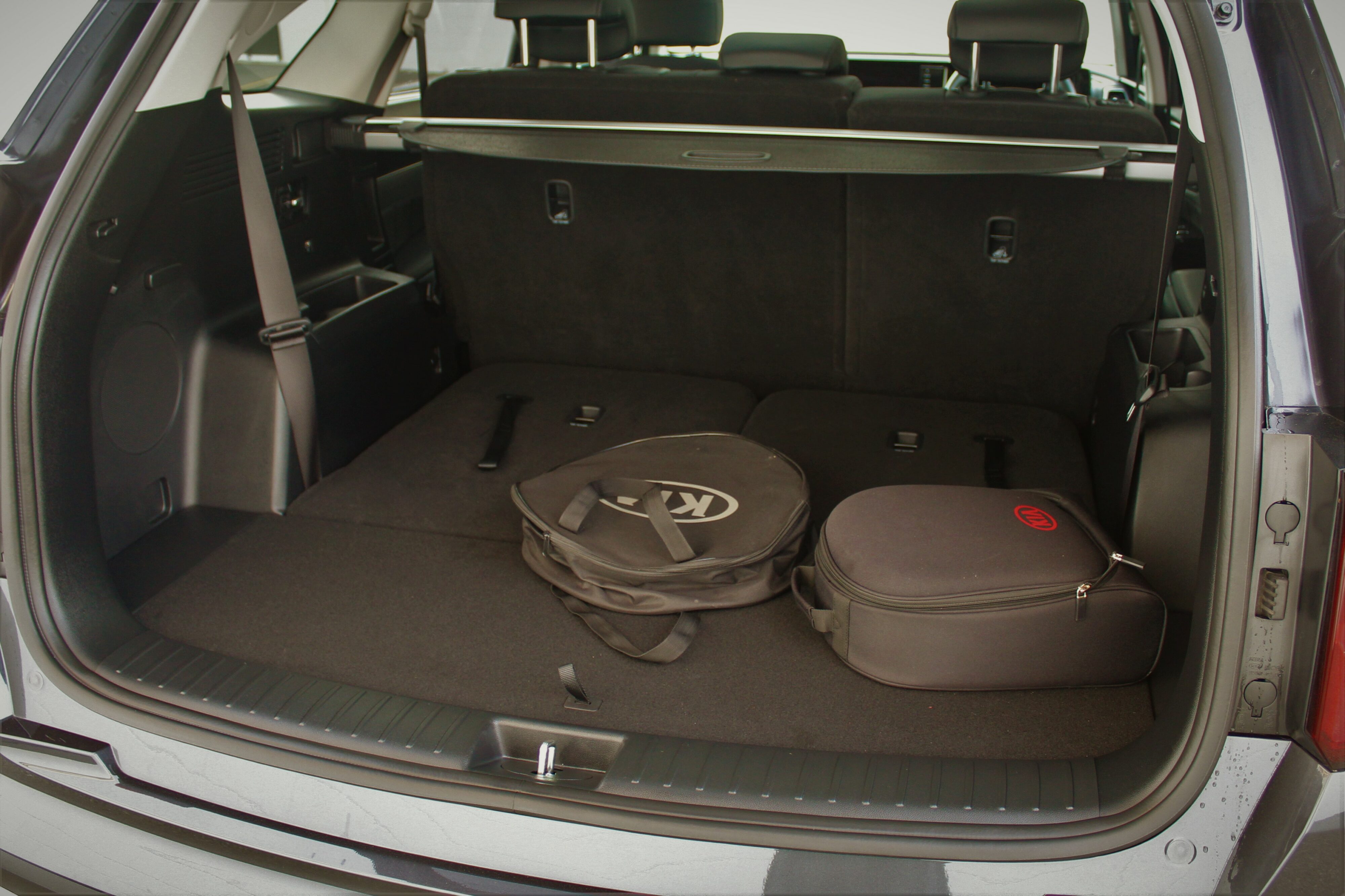 On the road, throttle responsive isn't terribly sharp. Basically, a firm clog is required to get it to shift. However, once you are up and moving at the legal suburban limit, progress is decent.
The PHEV feels heavy, but it also feels very planted and solid while on the move. The dampers underneath provide a comfortable ride and once you leave city limits and onto SH1, a motorway cruise is a doddle for the Sorento PHEV. Four road driving modes are on offer – Comfort, Eco, Sport and Smart. Most of the time I chose to drive in Smart mode, which detects what kind of driving you are doing and changes the engine, suspension and steering feel to suit.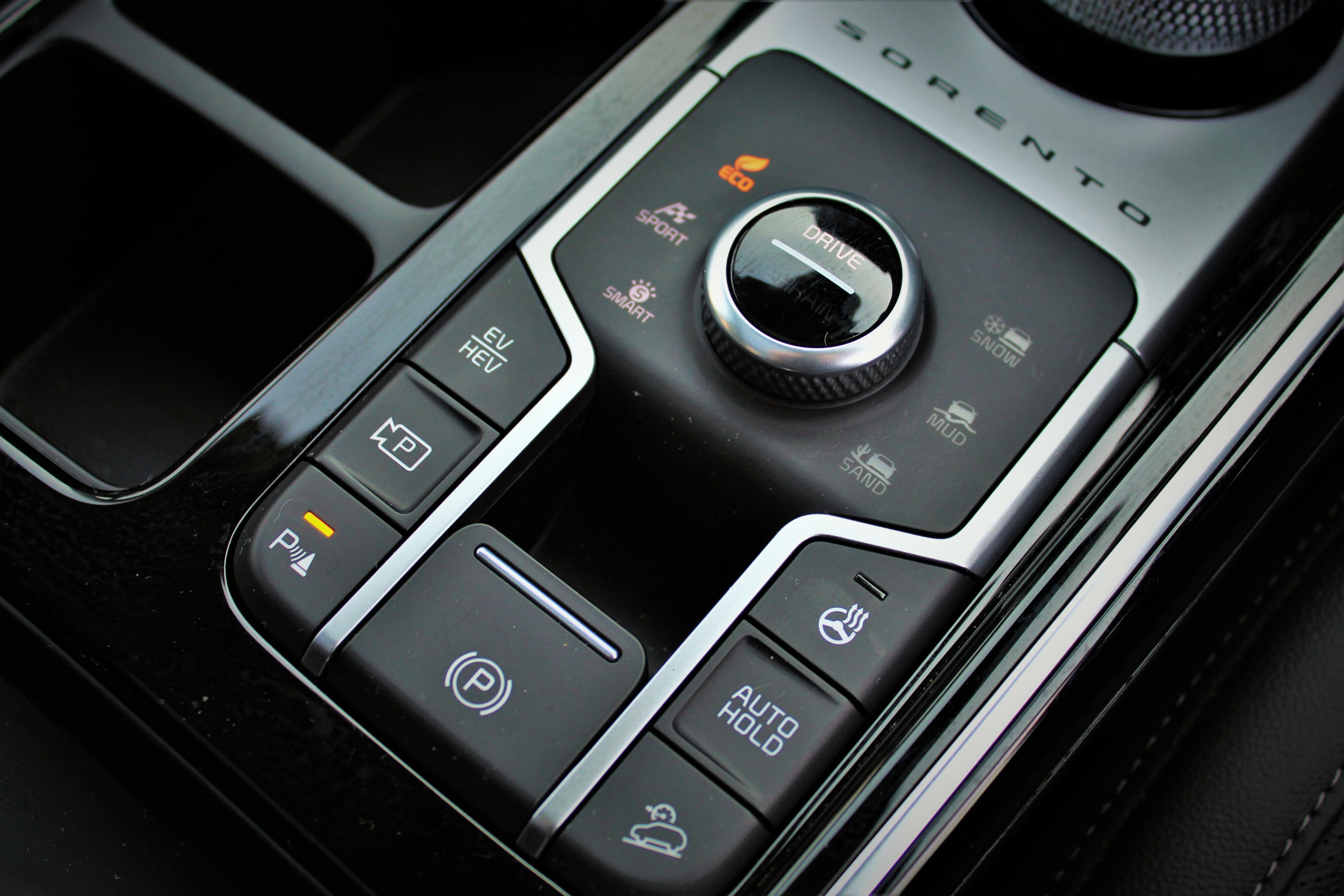 The PHEV also has Terrain modes like Mud, Snow and Sand, however due to Level 3 Lockdown and the lack of any Snow, I wasn't able to thoroughly test this out.  You also have several options when motoring electrically. You can either go hybrid, full electric, store what charge you have for later, or solely use the petrol engine to charge the battery.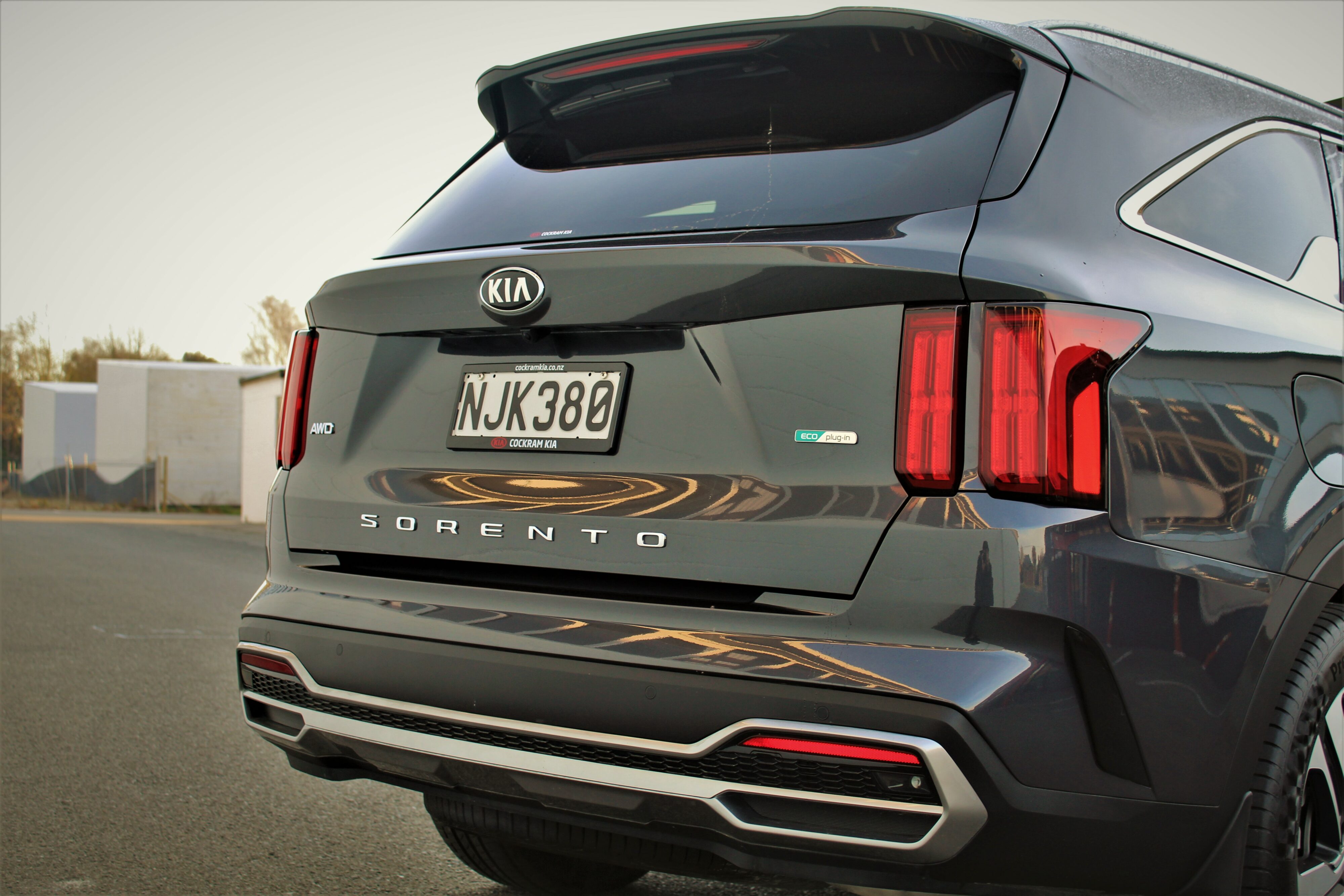 In the corners, despite feeling soft and the seats offering average lateral support, you can devour twisty tarmac well. All in all, whether at a sedate pace using stuff all fuel or getting up to speed briskly and safely, the Sorento PHEV is still a good drive.
While you won't qualify for the Government's Clean Car Rebate if you opt for the Premium over the base EX, the new Kia Sorento PHEV AWD Premium is a genuine contender for most accomplished and great value premium plug-in-hybrid for sale in New Zealand. It has a few quirks yes, but overall, there is little here to detract from what is a very well accomplished SUV which will save you more than a few bob at the pump.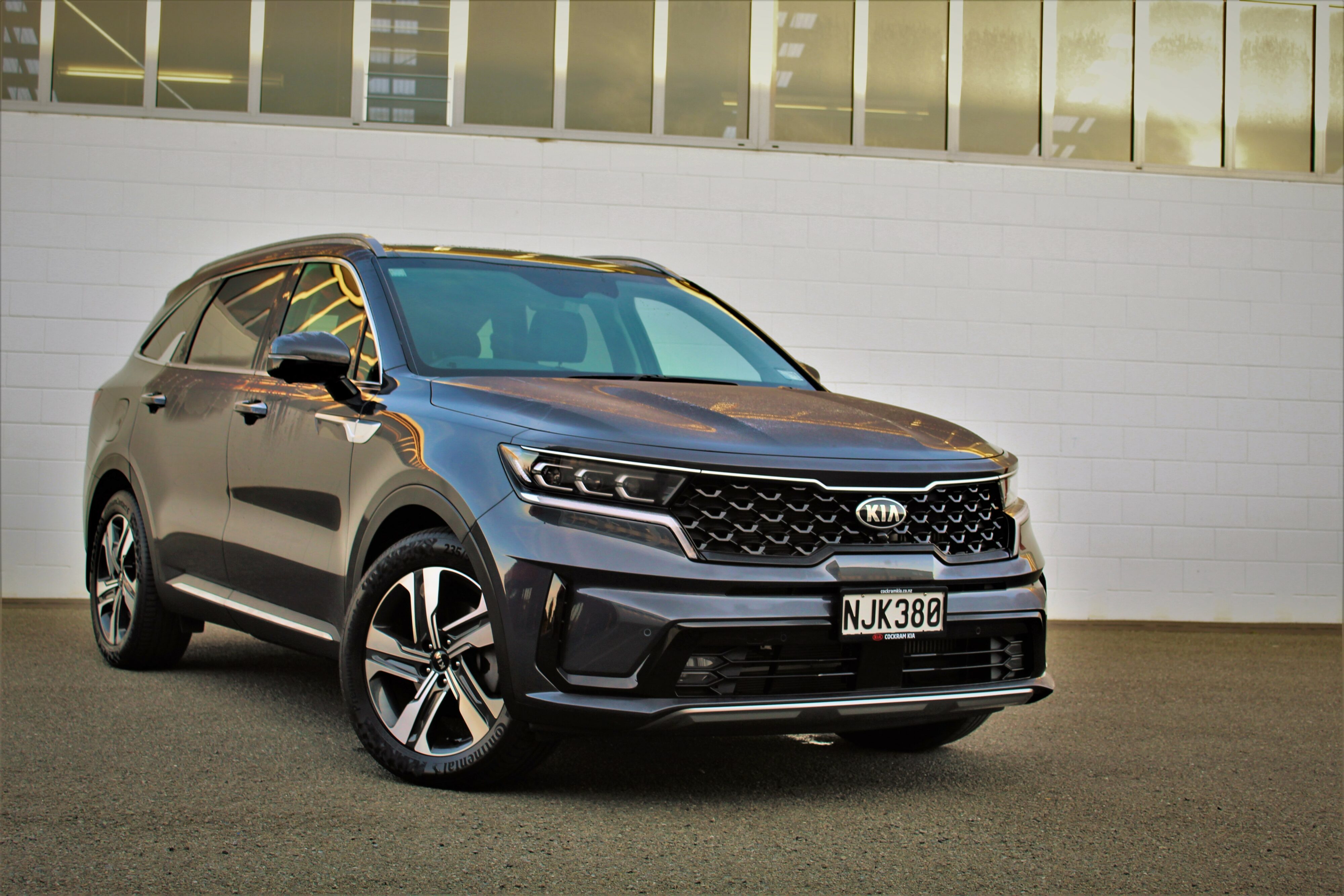 RATING: 8/10