It's easy to pick out a Suzuki Ignis on the road when you see one. There are few city cars for sale in New Zealand that look as funky and quintessentially Japanese.
As we don't get small Japanese Kei Cars new in New Zealand, the Ignis is probably the only mainstream car which has all the appeal of a tiny, yet potent Kei Car. The Ignis has certainly grown on this motoring scribe after being slightly skeptical when launched a few years back.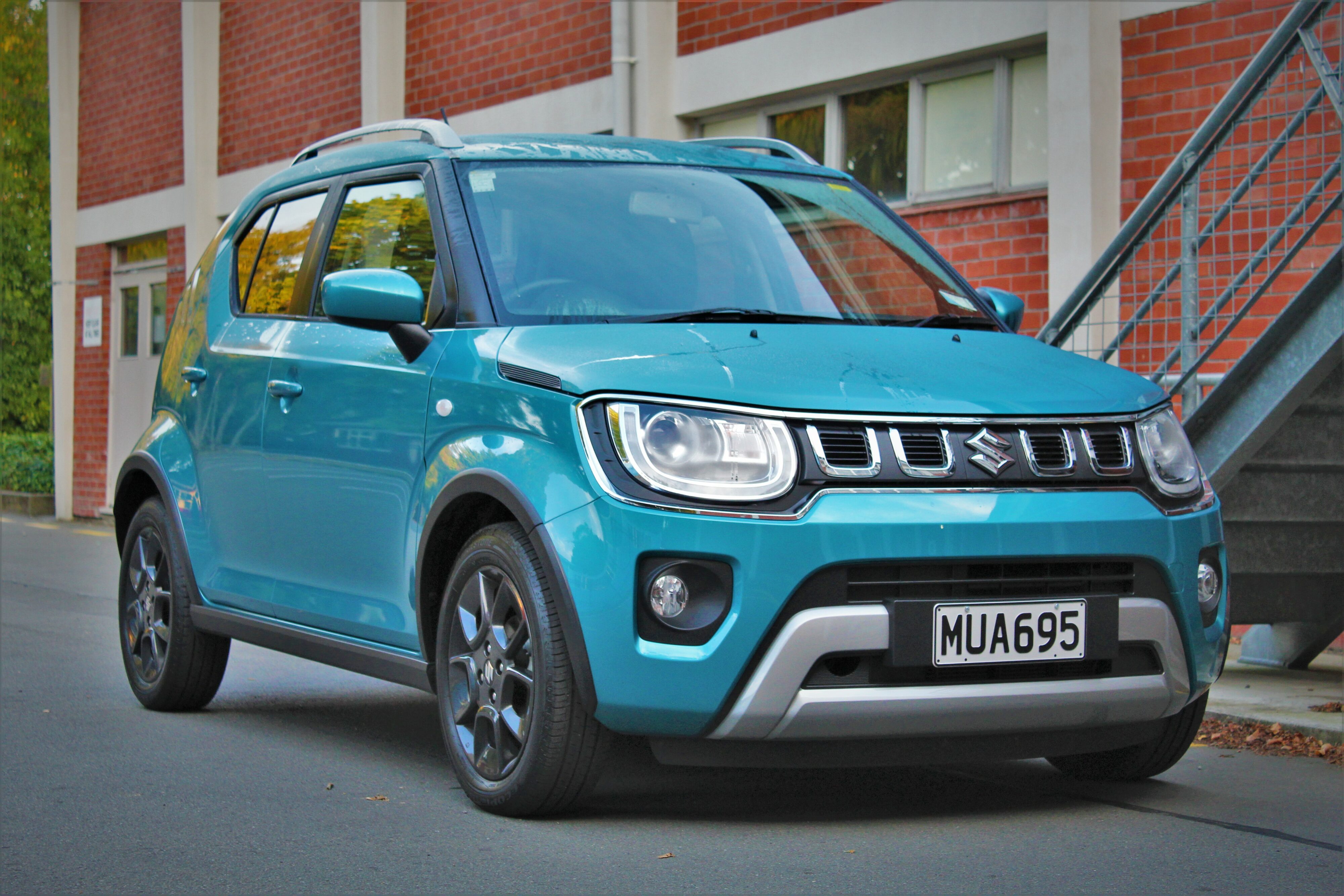 Now, the Ignis has been refreshed, but its not what one would call a complete makeover. The first noticeable change has been the price tag, as the entry level GLX now retails for $22,900, a $2k increase over the previous model. My test car was the range topping LTD which now sits at $24,990.
The second change comes in the looks department. The Ignis now gets blacked out 16-inch alloys, a revised front end with a much more aggressive looking grill design, and black detailing around the headlights and new roof rails.
This automotive stylistic nip and tuck by Suzuki seems to be aimed at making the Ignis more like a small urban crossover rather than conventional urban run around. Plus I just love the slats in the C-Pillar.
The Ignis's 1.2-litre four-cylinder engine kicks out 66kW of grunt and 120Nm of torque. This is mated to a CVT auto box sending drive through the front wheels, as you may imagine.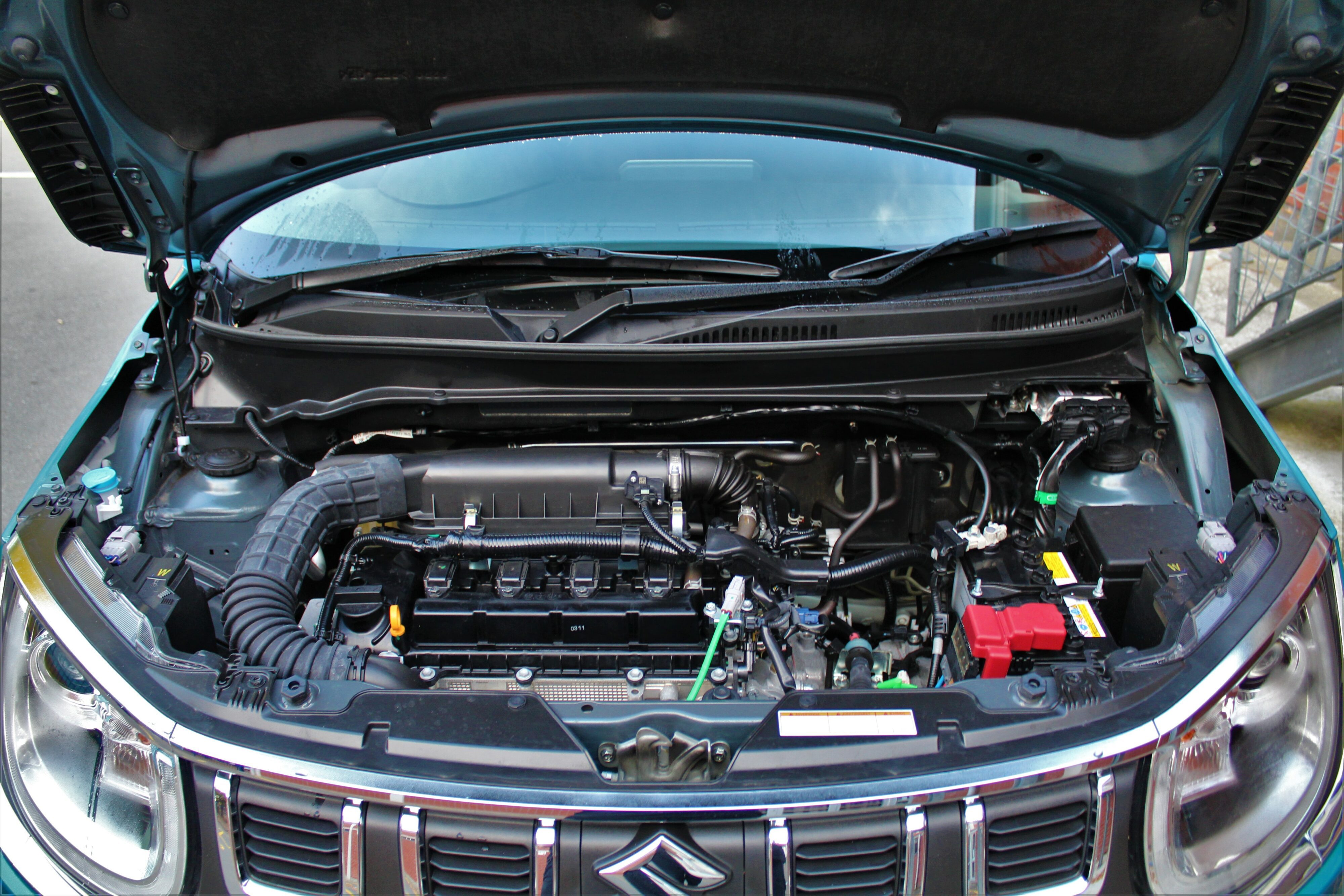 Suzuki claim combined fuel figures of 4.9L/100km, which is pretty good, though the best I managed was around 5.8L/100km. It also weighs a snip over 900kg, so throw this into the equation and you have a decently spirited city car, but more on how it drives in a tick.
Inside, things would be very similar to your average Ignis owner. The cabin itself is very snug and everything is within easy reach. The switchgear is very intuitive and easy to get your head around, I especially loved the layout of the aircon controls.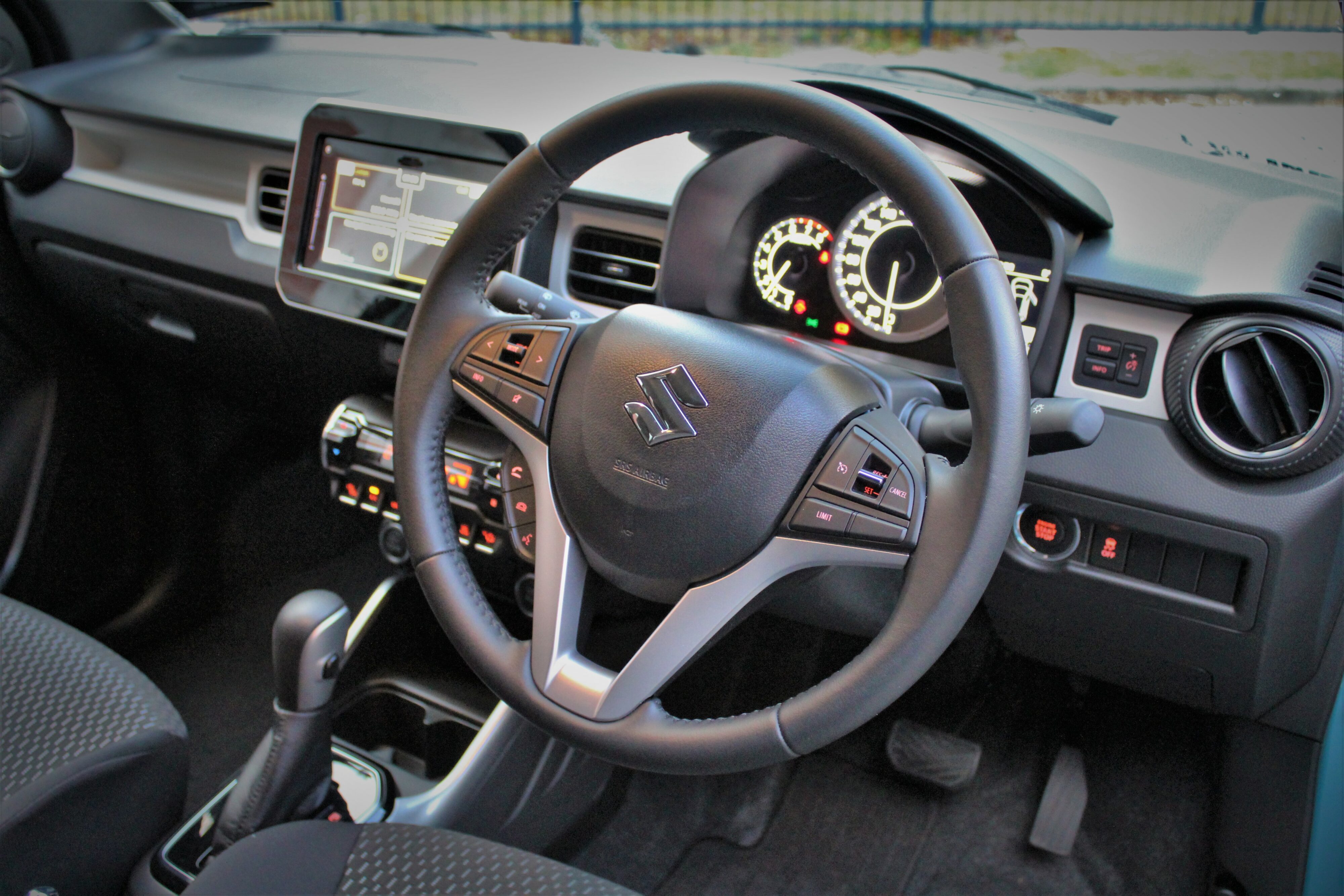 However, some of the plastics feel hard, even in the top spec Limited. The Ignis claws back points by being a very comfortable place to sit, the fabric seats offer decent lateral support and are height adjustable in the LTD.
Tech includes a very clear and concise infotainment screen with Apple CarPlay and Android Auto, Satellite Navigation. Keyless entry is also featured, along with cruise control, USB ports, and Bluetooth.
The rear seats can be folded flat, which if I had an Ignis, would be flat all the time, increasing the boot size considerably. That said, the Ignis was never meant to carry your camping gear on a weekend away.
Moving off and around the urban jungle, the Ignis is still shows it can carve up street corners and back streets with ease. The 1.2L four pot is a hearty wee unit and very eager to pull. Combined with a smooth shifting CVT gearbox and cars weight of less than a tonne, and you can make decent progress.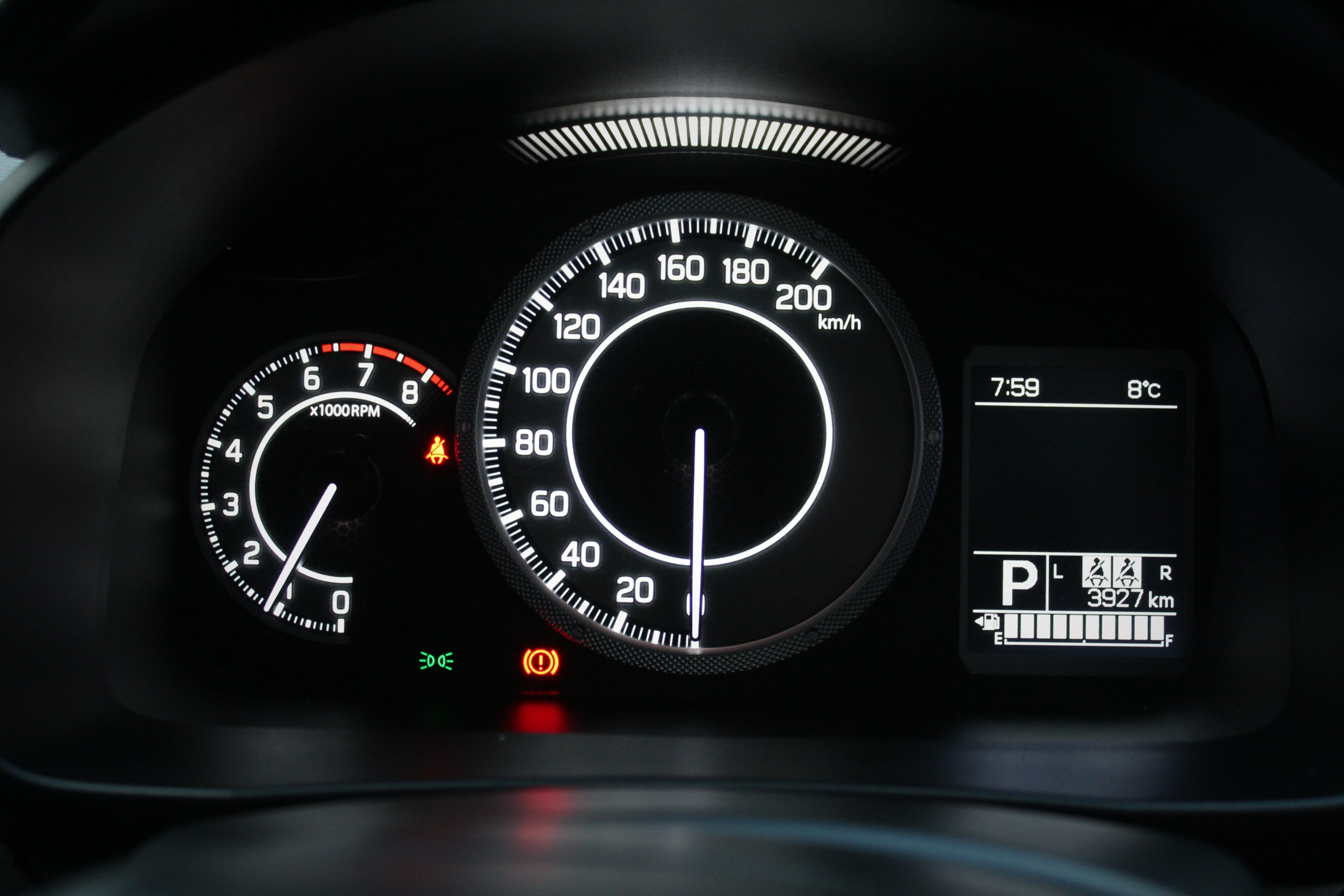 Flick over to Sport mode via the button mounted on the shift lever, and this decent progress increases, but not overly so. In fact, I seldom used Sport mode, as it made the revs higher, and that was pretty much it. When you are just cruising along, you sit at very agreeable 1200rpm and things quieten down, resulting a soothing commute.
Inner city Christchurch is the favourite stomping ground of the Ignis. Slicing through traffic becomes a favourite pastime, and those sometimes-pesky three-point turns are a doddle too.
The A-Pillars can be a tad intrusive, but visibility is generally pretty good all around. Ride comfort manages to be decent, though you can still feel the odd coarse surface or pothole, but the sensation is in no way an unpleasant one.
Leaving city limits and onto one of my favourite back water B-roads north of Christchurch, the Ignis bounds from corner to corner like a spring lamb.
You may think that due to its deceptive high riding profile that it wouldn't be up to the job of navigating bendy bitumen. Happily, this is not the case.
Thanks to its wide stance and compact dimensions, it handles really well, with a minimal amount of body roll on hand to remind you that while it can handle the bendy bitumen, this is no Ignis Sport. Though wouldn't that be something.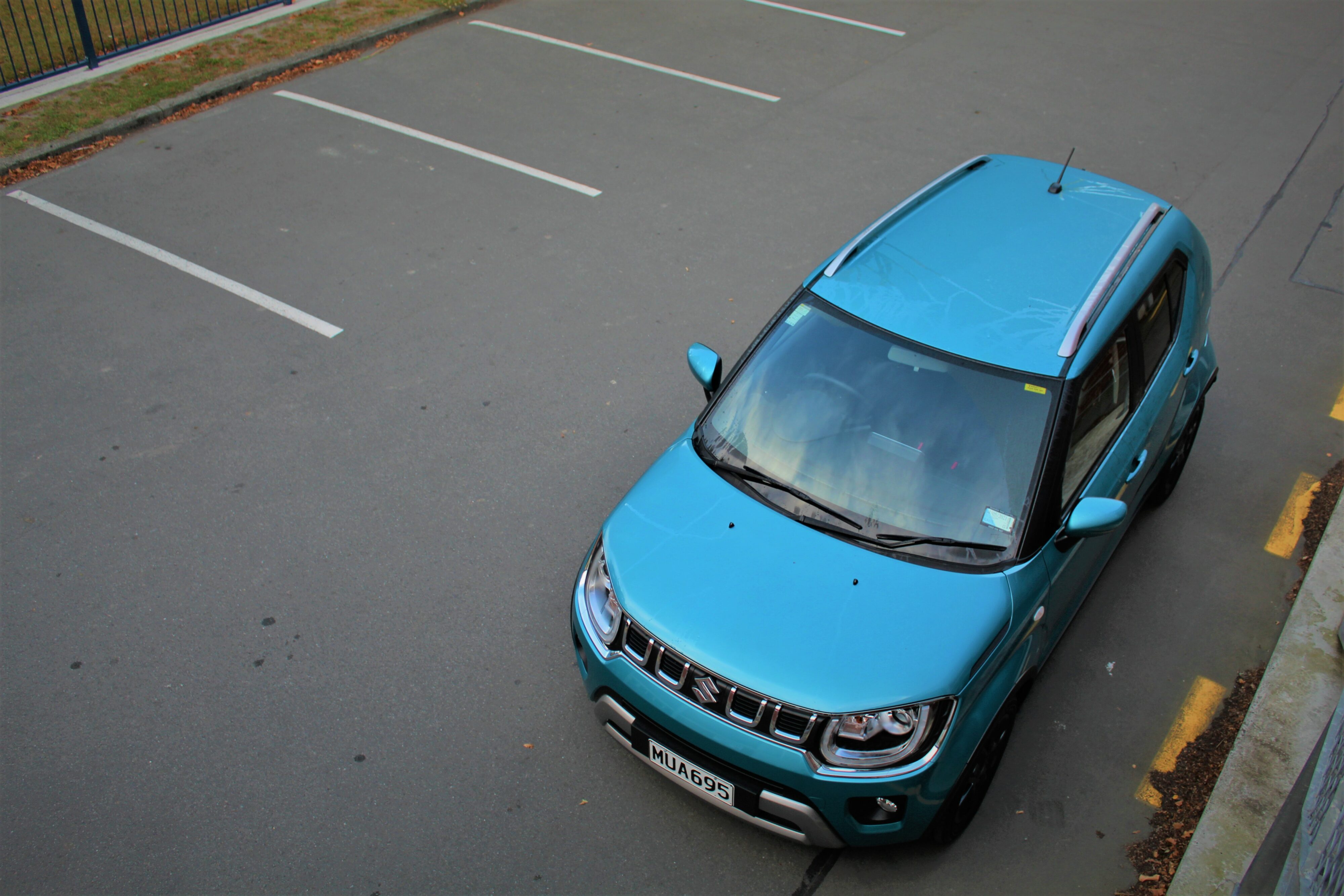 When you factor in the gains in economy, fun driveability, and the quirkiness of the way it looks, the increase in price doesn't really dampen my enthusiasm for the Ignis. This well sorted city car is still well worth your time, and as far as value for money is concerned, its a wee gem.
RATING: 4/5