When Ford announced they would be putting the brakes on solely petrol-powered mainstream cars and offering only electric powertrains such as Hybrids, PHEVs and Mild Hybrids in 2022, naturally there was some harsh opposition from died in the wool petrol heads. However, that firestorm of fear was quickly extinguished when Ford made it clear that their performance division would not follow suit.
This also means the Mustang as we know and love it won't be changing its V8 formula anytime soon. More proof of that is this. The newest Mustang performance package from Vaughn Gittin Jr's RTR Vehicles. RTR have been providing the Mustang and other Ford performance vehicles with extra go faster bits since 2009. RTR also has the complete backing of Ford themselves with many mentioning RTR in the same breath as Shelby American.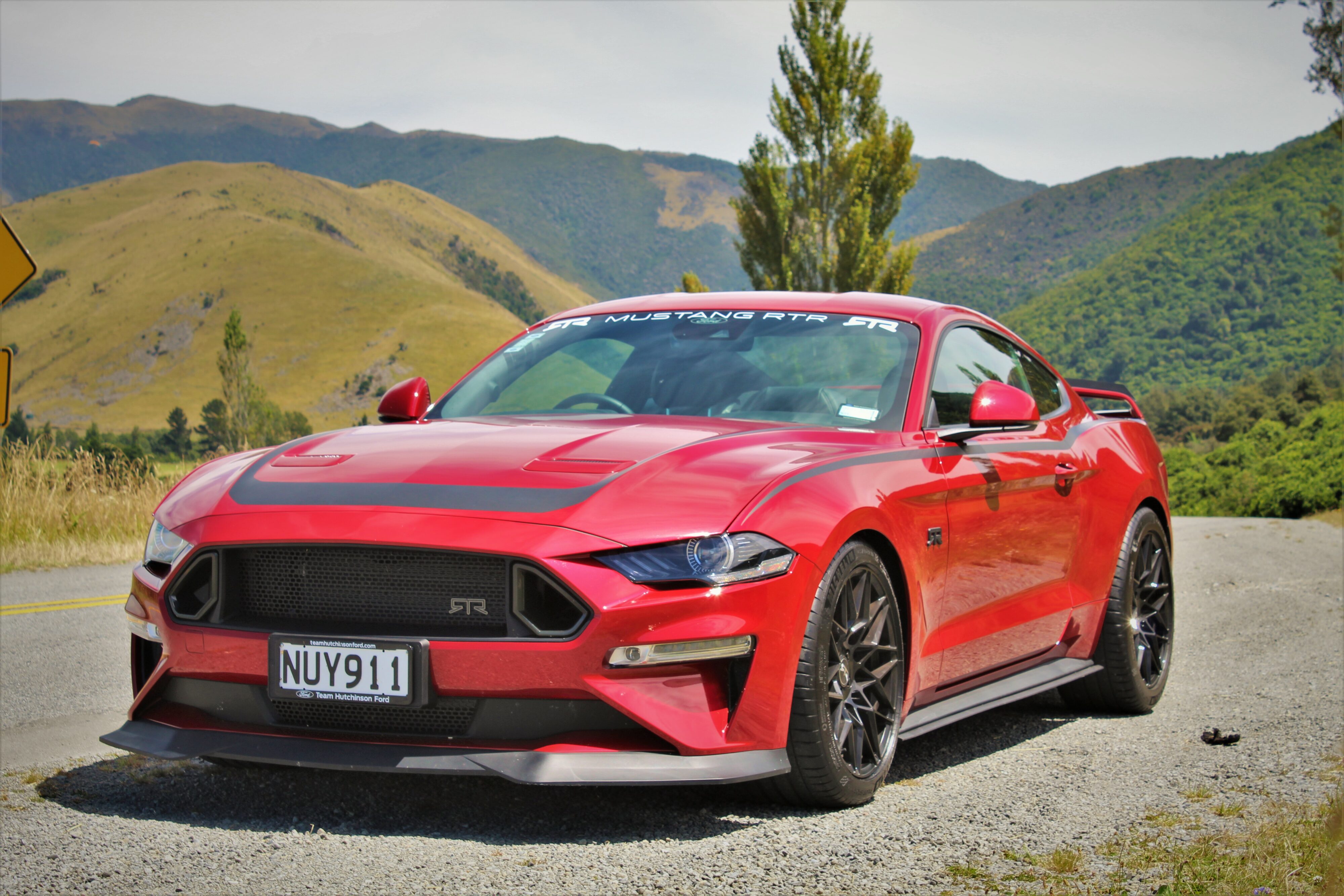 What you see here is the RTR Series II Ford Mustang GT. A limited run special edition for 2022 and makes no bones about being everything we think of when a modified "stang" enters the mind. Well, almost everything.
You would think with this RTR just by looking at it, that the standard 339kW/556Nm 5.0L Coyote V8 would be heavily breathed upon by RTR's engineers to make it as hardcore as possible, but no. In fact, RTR have left it just as Ford did. This is by no means a bad thing, as the glorious Coyote V8 is a honey of an engine and sounds pretty darn good. Plus, the fact this example swapped the pretty decent 10-speed automatic for a much missed six-speed manual was certainly a nice surprise when I collected it from Team Hutchinson Ford in Christchurch.
So, under the bonnet, a standard Mustang it may be. However as far as looks goes, it has RTR's stylistic cues everywhere. Starting at the front you get that now well-known RTR performance grill, LED headlights, front lip spoiler and bonnet decals which have a whiff of classic BOSS Mustang about them. The windscreen also features RTR Mustang decals and side stripes. .
The Series II also sports a new set of 19-inch RTR Black Tech Mesh Wheels on some sticky Michelin Pilot Sport rubber. This handsome set gives the Series II some extra stance, especially with some RTR centre caps. At the rear it is unmistakably Mustang, but RTR provides Series II buyers with a swish looking Ford Performance Pack Spoiler, RTR Rear Diffuser, RTR Badged Decklid Panel and RTR Badge Kit.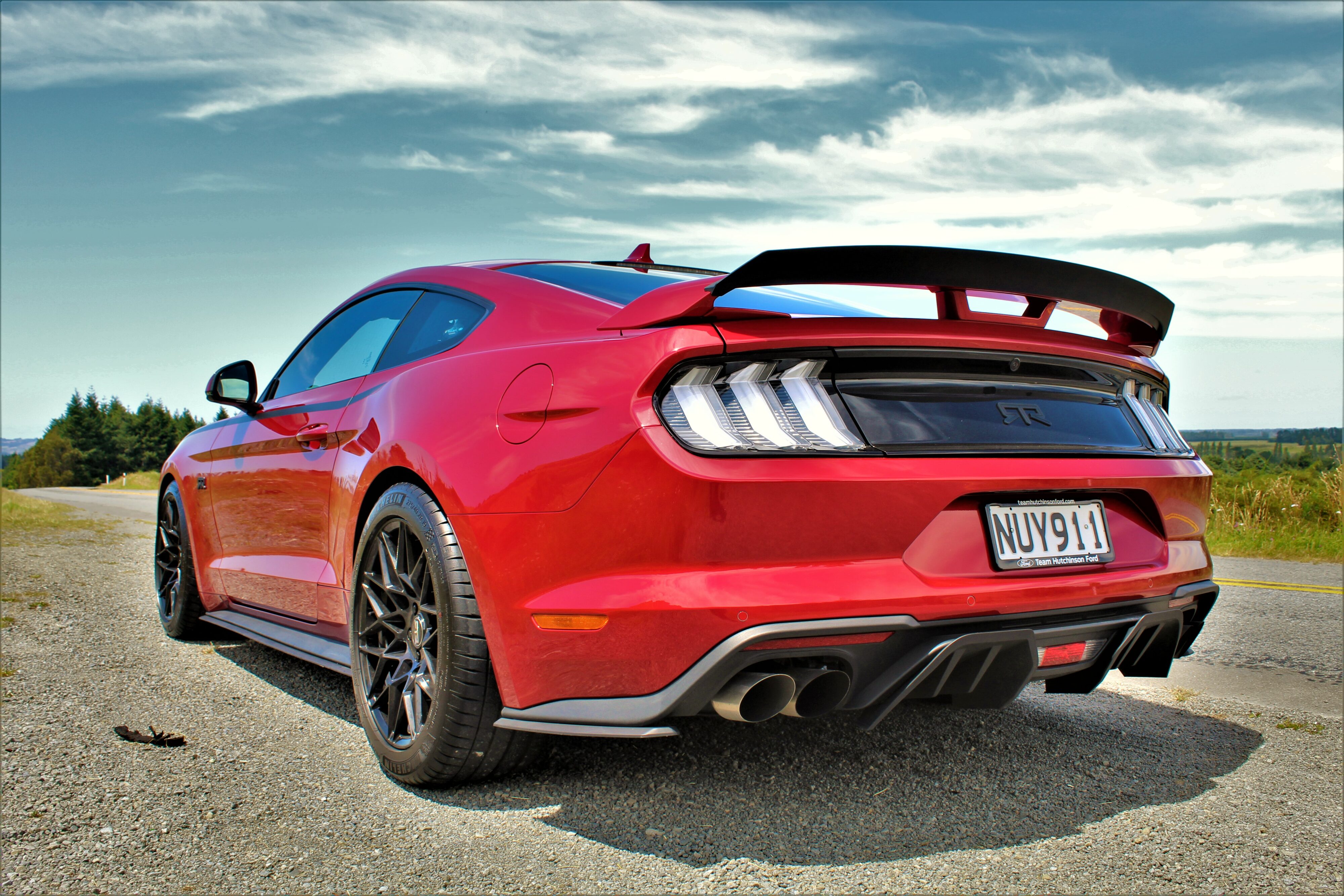 The biggest changes RTR have made to the Mustang lies underneath. RTR have lowered the Mustang by 25mm thanks to a revised spring rate. RTR claim this new ride and spring set up has been thoroughly track tested by Ford and Vaughn Gittin Jr himself. Thanks to this, the Series II is hunkered down and looks just that little bit more menacing than the standard car. All in all, the Series II is not what you would call subtle, but it does look damn good.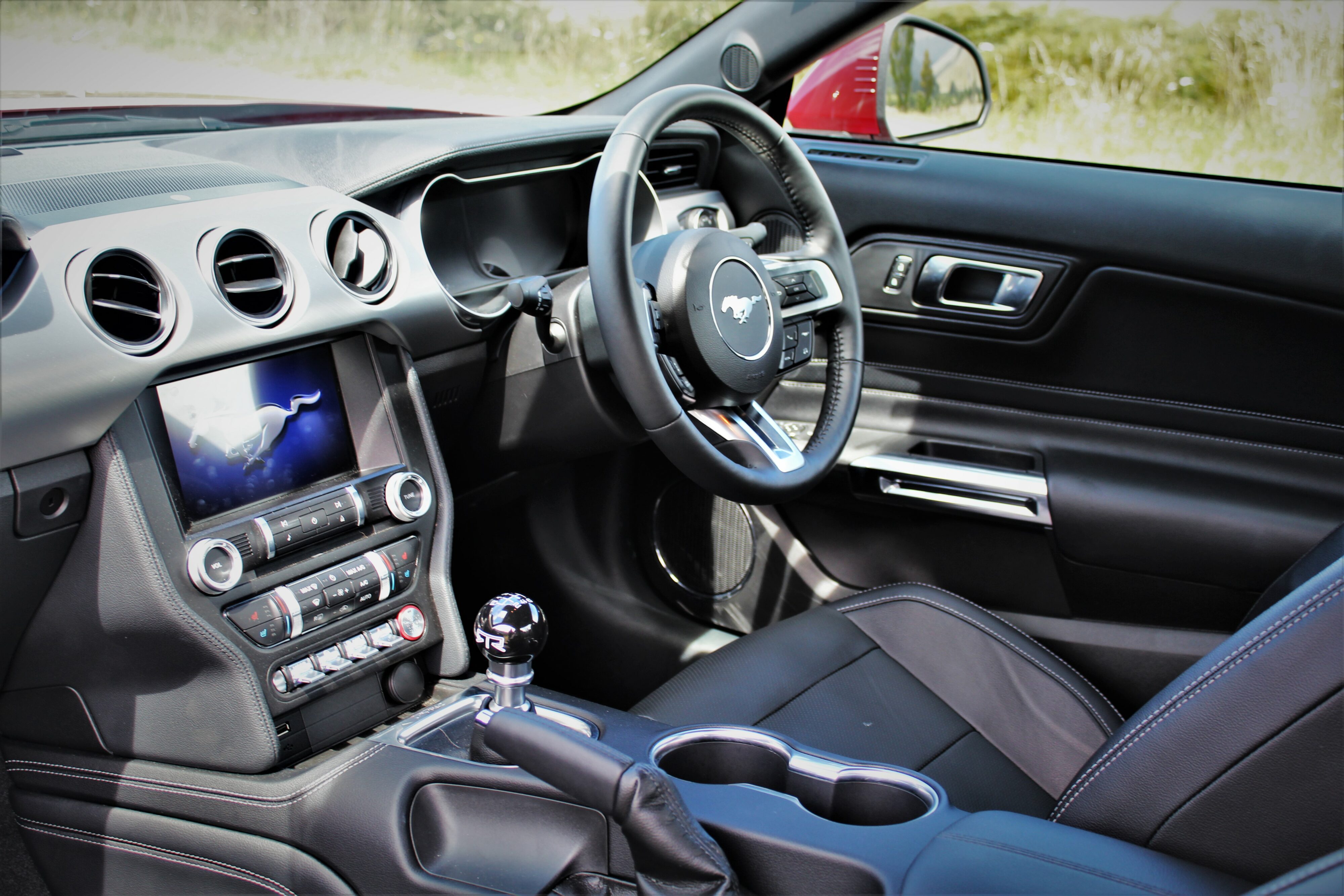 Inside, its very much run of the mill Mustang. In fact at first glance, you wonder if RTR have made any changes at all. As it happens, they have, but you must look closely. Above the glovebox sits an RTR ID plate with the build number and Vaughn Gittin Jr's signature.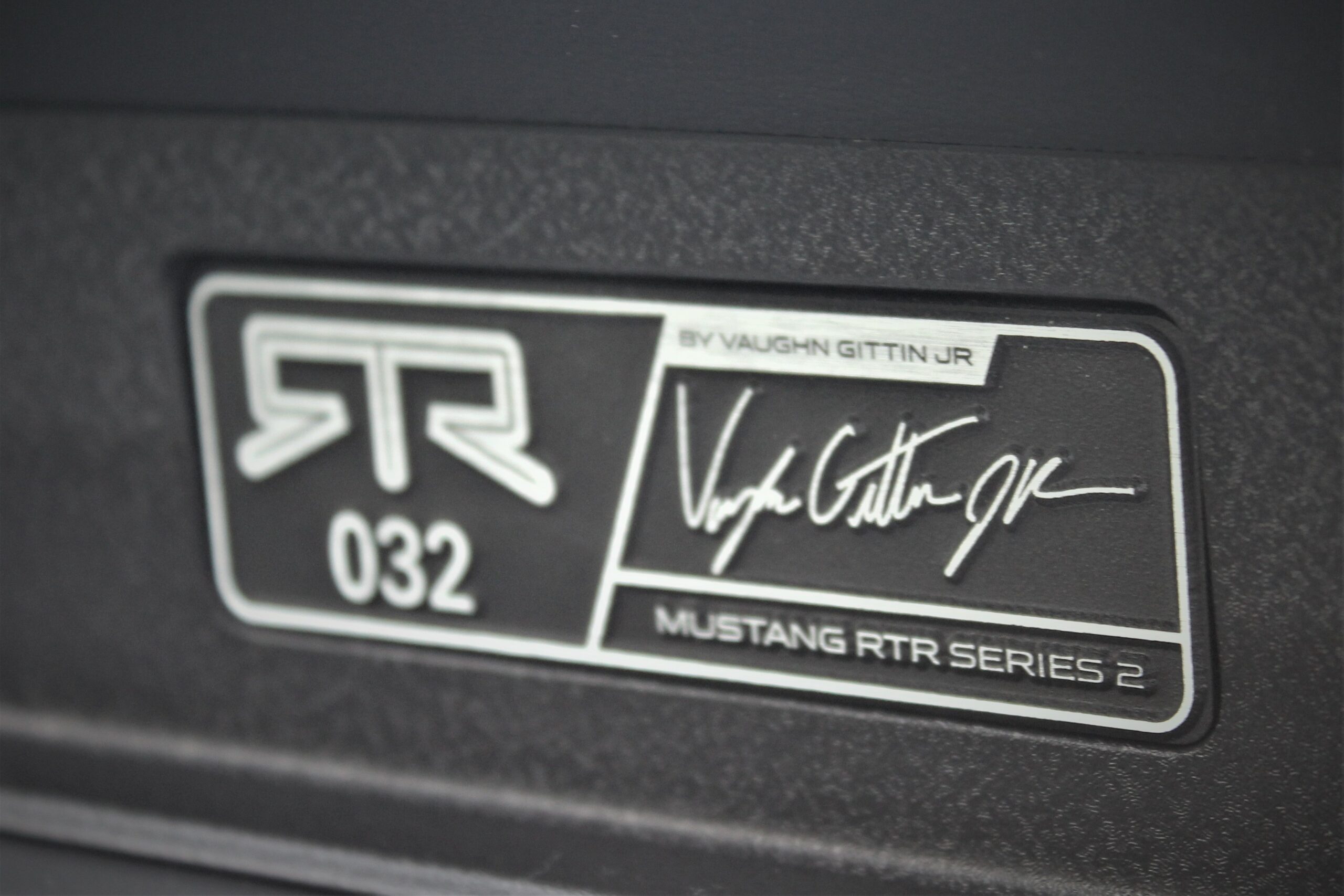 There are Ford Performance sill plates and also a black RTR gear lever for the six-speed manual transmission. It has a distinctly old school feel to it and going through the gears results in a short sharp throw from your left hand. Very much like a bolt action rifle come to think of it. Naturally having the same interior as the standard Mustang GT, save a few tweaks, all in-car infotainment goodies and tech is retained and is just as intuitive to get your head around.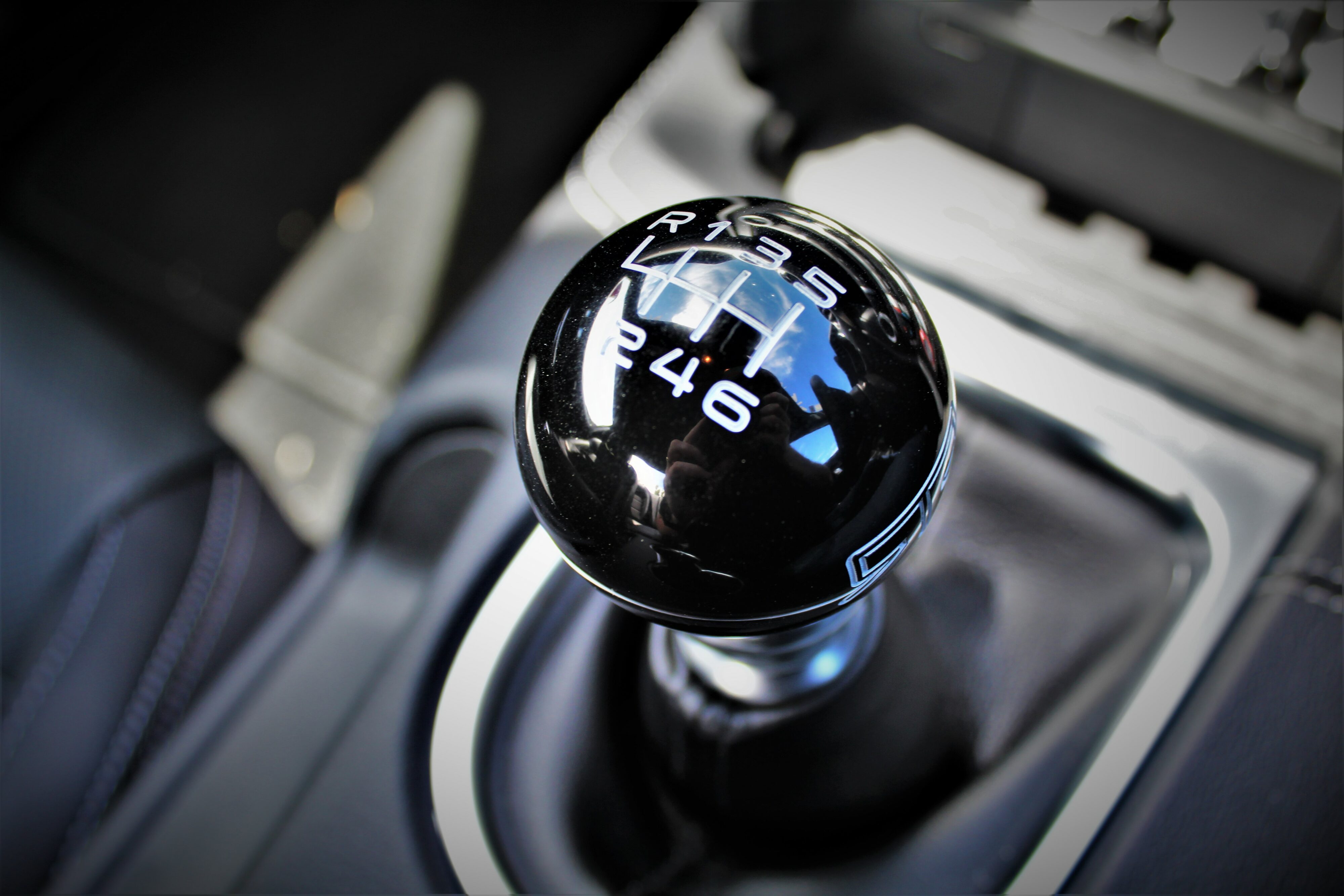 Once the Coyote V8 has awoken from its slumber, if your neighbours weren't awake before, they would be now. While sitting idling, one does get tempted to flex one's right shoe with some deal of repetition. However, one's neighbours would not be too keen on one conducting such a symphony. Basically, to really enjoy the RTR, one must venture elsewhere.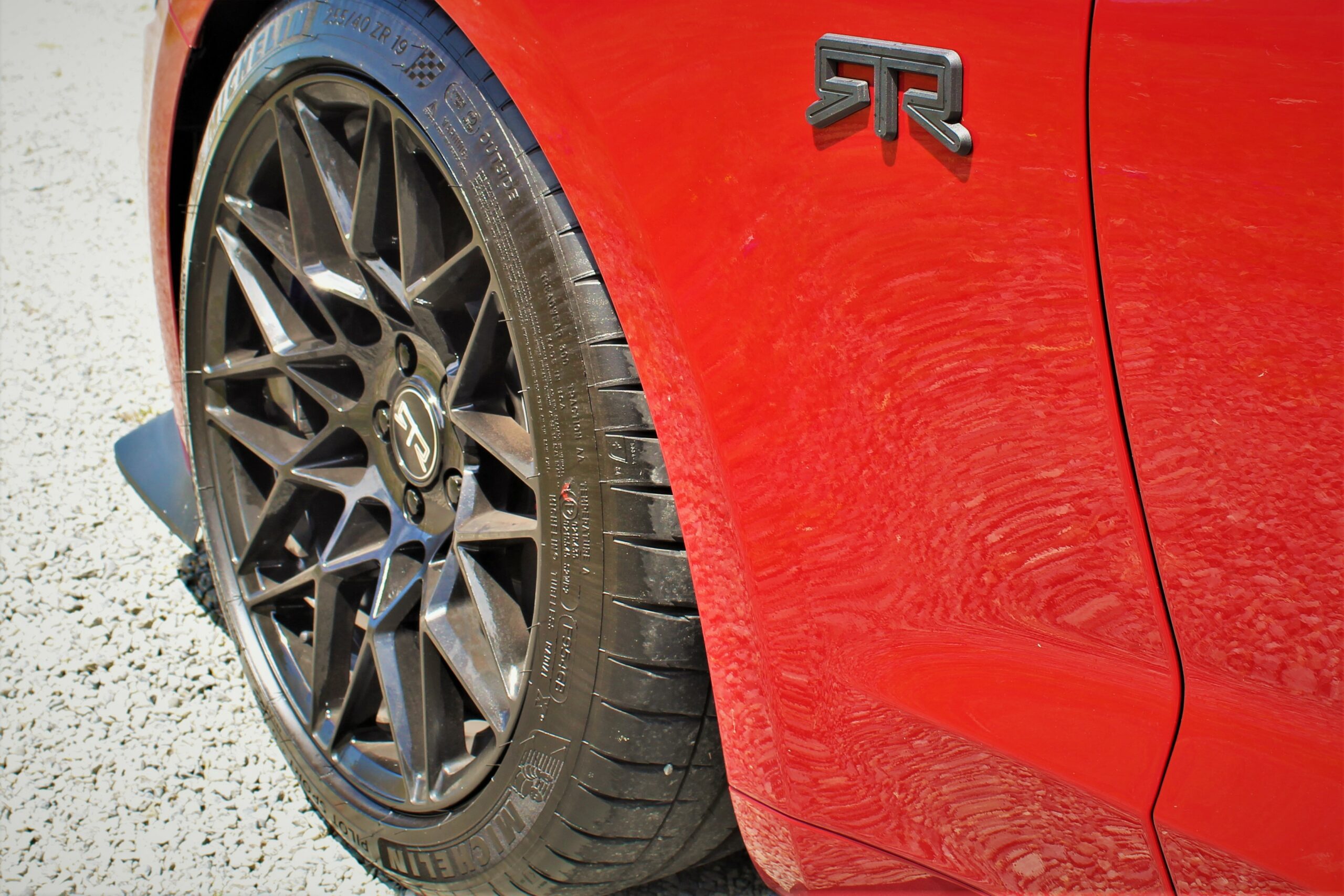 Moving through suburbia in Normal mode, the Series II's lower ride height makes the presence of those pesky poorly repaired potholes all the more real. Basically, you will be feeling the bumps. It's not unbearable by any means, but the sensation is certainly there. Then again, you would expect that wouldn't you? Its lower ride height also means some driveways need to be taken much slower to avoid scuffing that front spoiler.
As mentioned before, it's a short throw for that six-speed manual box and boy does it feel satisfying. Many times, I found myself shifting up and down just for the sake of it. It's a rare sensation in modern cars these days, shifting cogs around yourself, so I was determined to milk it as best I could.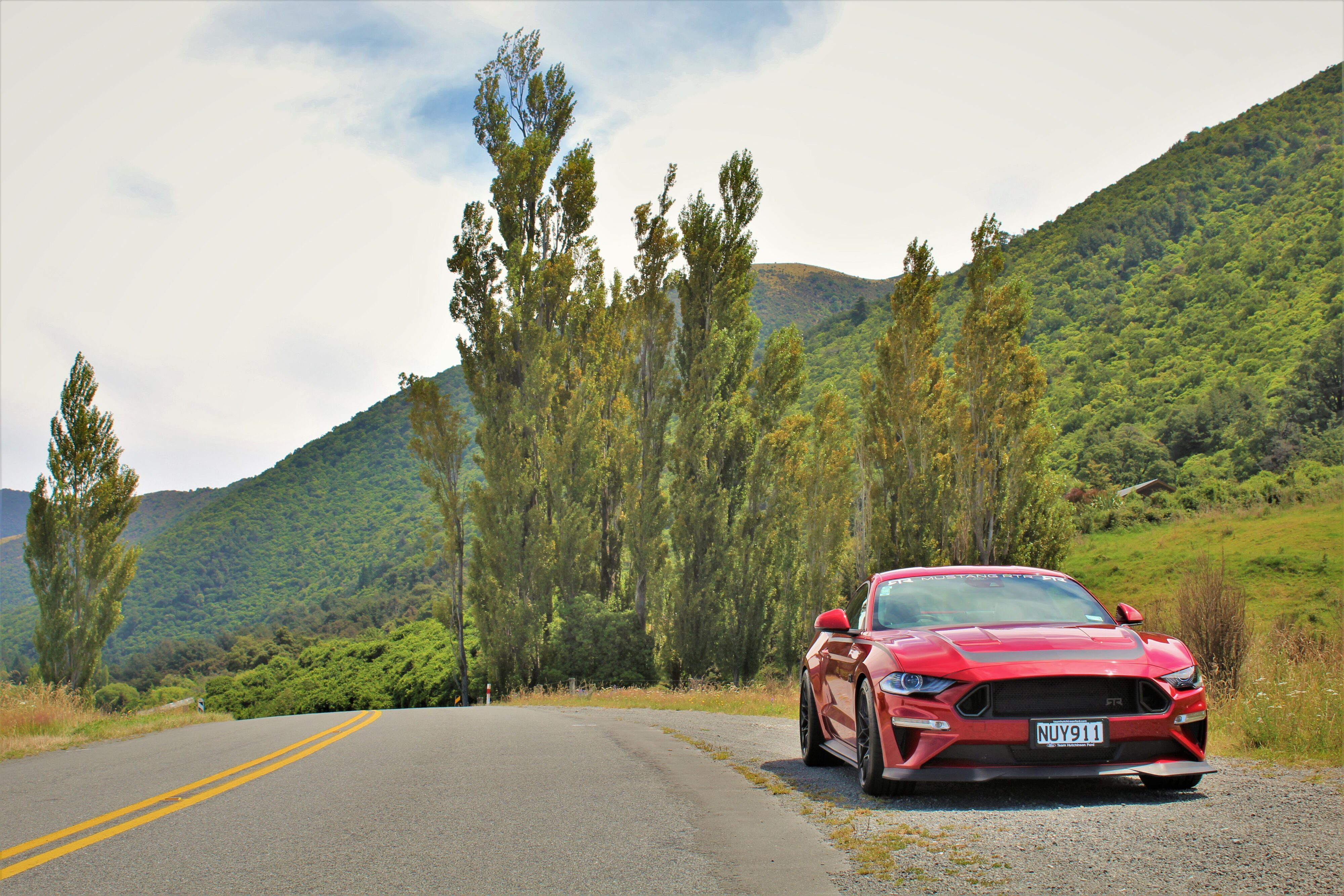 Getting away from built up areas and heading one of my favourite test routes beyond Rangiora towards Rakaia Gorge, the shackles could be removed and the RTR could shift into its happy place. Switching up to Sport Plus and setting the steering to Sport mode which makes it weightier and more communicative, it was growly V8 fun time.
That Coyote V8 through the rev range is still a seriously addictive powertrain. Take it right up to beyond 6500rpm and shift lights appear on the instrument cluster. Also, anyone within a kilometre or so will be aware of your presence. Plus, I'll say it again, having a manual gearbox in a certified muscle car just completes the experience.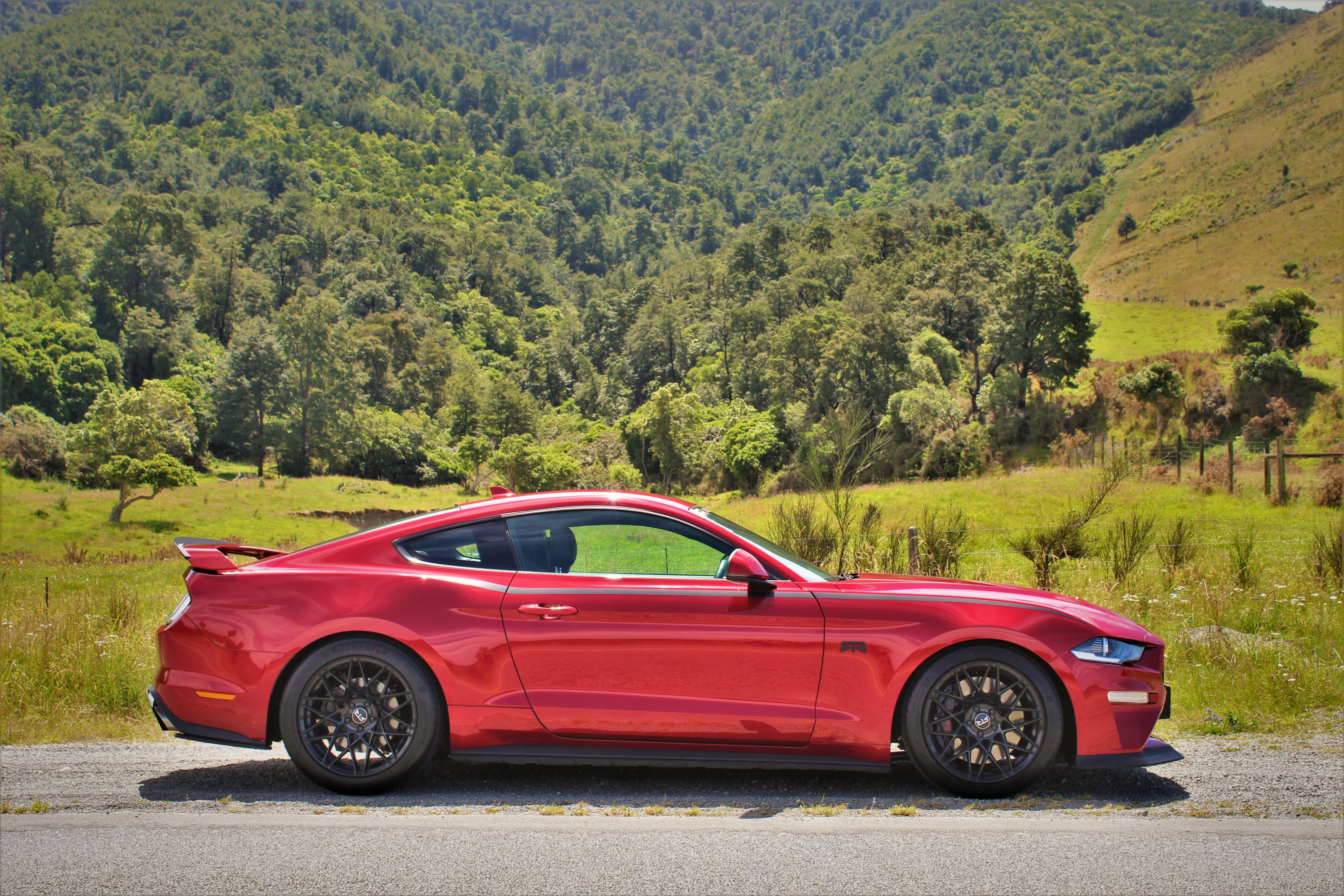 Remember those days when a Mustang was rapid in a straight line but left much to be desired in the corners? Well, those days are well and truly gone. Those revised spring rates and RTR performance upgrades have made the Mustang even sharper and more responsive. Even on some of the hillier tarmac close to Oxford, you can stay planted and true. Plus, you can corner like a housefly. Some broken surfaces did prompt be to back off a bit but the RTR can still devour these bends with little effort required.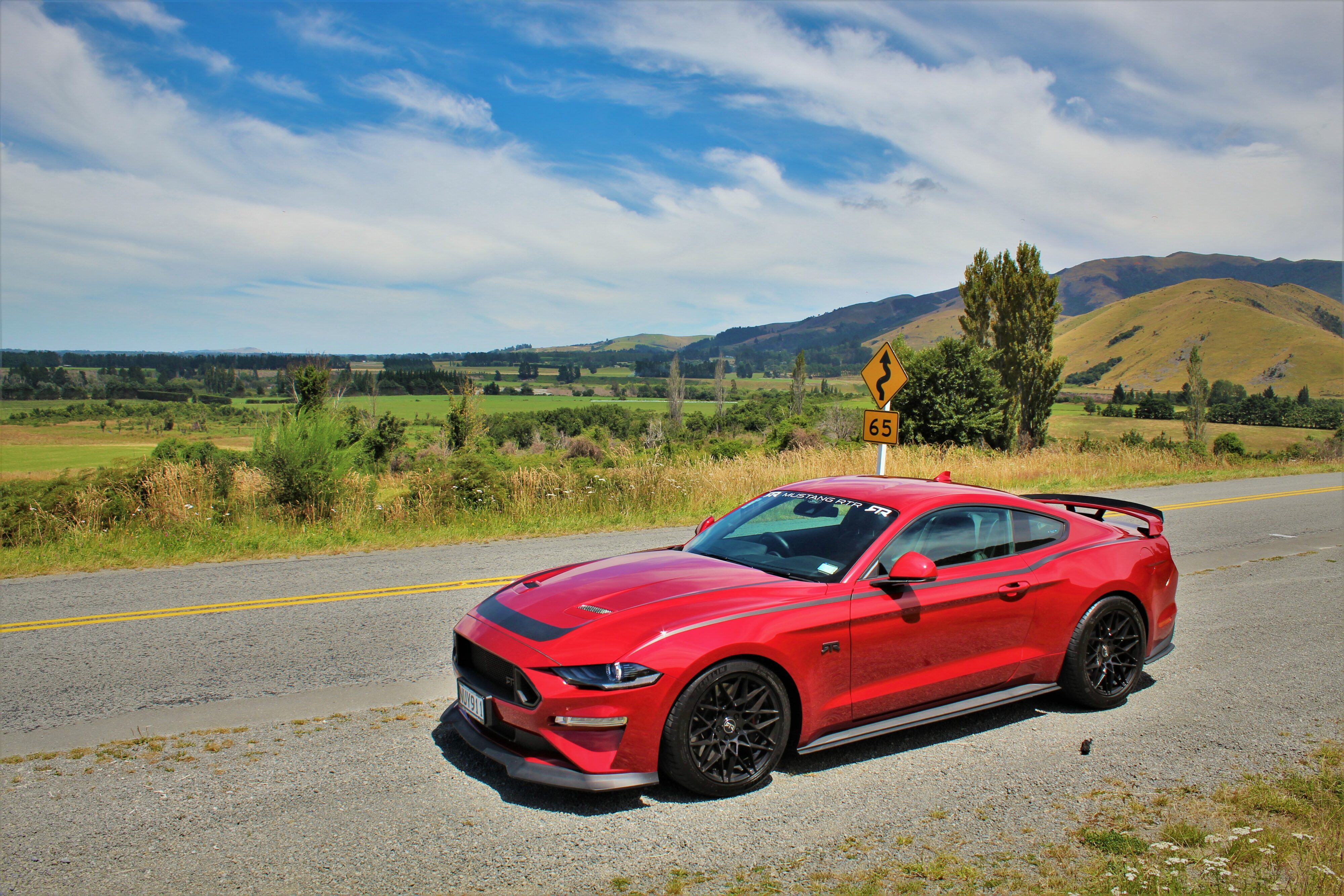 Some might argue that RTR could have gone all out and supercharged the snot out of their latest offering. However, the $93,990 plus ORC Series II was never meant to be that. What it is, is a Mustang GT where every little piece is just that little bit better. Its lower stance may be a hindrance in some areas, but everywhere else, this Mustang is one perfectly playful performance package. Oh, and did I mention it was manual?
RATING: 8/10