It was a Tuesday. I had just picked up the Ford Escape ST-Line X PHEV from the team at Team Hutchinson Ford in Christchurch. The plan was to test Ford's new Plug In Hybrid version of the Escape over a few days, however once day turned into night, it was clear this was not to be.
With the Government's announcement of Level Four Lockdown for all New Zealand after active cases of the Delta Variant of COVID 19 were detected in the community, it became abundantly clear the Escape would be with me for the duration of Level Four. By the time you read this, it is either still Level 4 or we have eased into Level 3, or even 2. Either way, during my time with the Escape, the only testing to be done was for those essential trips. With that in mind, here is what the new Ford Escape ST-Line X PHEV is all about.
With the Government's clean car act well underway, it is certainly advantageous for every manufacturer to have at least a plug-in variant of some kind within their range. Demand for plug in hybrid vehicles, or PHEV, is also growing, especially with the Government clean car rebate whetting the appetites of many new car buyers. While there are some which fall short of the rebate cap of $80,000, the PHEV variant of the new Ford Escape isn't one of them.
Starting off at $60,990 for the base PHEV, the range tops out at $66,990 for the flagship ST-Line X PHEV featured here. However, throw in the Government's $5750 rebate for PHEVs and this Escape shows itself to be decent value.
Both the base model and the ST-Line come with the same petrol and hybrid powertrain. This being the 2.5L Atkinson Cycle petrol engine mated to a 14.4kWh battery plug in hybrid system. Ford claim up to 59km of range on electric power alone can be achieved. Combined petrol and electric power is rated at 167kW at 6250rpm. This is less grunt than the Ecoboost petrol Escape ST Line which produces 183kW. Also, unlike its petrol-powered siblings, the PHEV is only offered with FWD. Ford also claim combined fuel consumption figures of a way low 1.5L/100km and a mere 33g/km of C02.
Being the PHEV, the extra space taken up by the batteries has resulted in a minor reduction in carrying capacity over the petrol. Space is 517L over the petrol's 556L. That said, there is still plenty of room regardless, and passengers front an rear will get comfortable, even folk of lankier disposition wont struggle.
The PHEV gets pretty much the same level of kit as the ST-Line petrol. This includes niceties like adaptive cruise control, handsfree power tailgate, wireless charging, Apple CarPlay/Android Auto, dual zone climate control, heated seats, head up display, rain sensing wipers, panoramic sunroof, Auto Park Assist, 180 degree reversing camera, parking sensors front and rear, ambient lighting, and Ford's latest SYNC3 connectivity system with a decent B & O sound system. Downloading the FordPass App also allows you track the level of charge, lock and unlock the doors and even start the engine from your phone.
Being the ST-Line, my test car came with a number of sportier stylistic additives over the base mode. Things like a sportier steering wheel with red stitching, ST-Line sports seats, ST badges, blacked out accents in the front grill and rear three quarter, sports suspension and a tasty pair of 19-inch alloys.
One aspect of the PHEV Escape is that it doesn't try to look so green. Many plug-in variants are adorned with copious amounts of eco decals, trim pieces and other motif. With the Escape PHEV, the only detail showcasing its green underpinnings is a small Plug-in Hybrid emblem on the boot. While taking the photos you see here, a woman came up to me asking about the Escape. When I said what it was, her response was, "Its so nice that it looks like a normal car." Still not quite sold on that face though.
It also feels like a regular car to drive. There are four drive modes to choose from. The first of these is EV Auto. This mode allows the car to decided whether to use electric or petrol drive at any given time depending on your driving habits or traffic situation. Flick over to EV Now mode, and the battery is given priority over the petrol engine, allowing you to engage full time silent running. EV Later allows you to store the current level of charge for later use and EV Charge will fully utilise the petrol engine to charge the battery.
Said charge actually comes back really well. I experimented by using EV Charge and braking in Low range regenerative braking when coming up to lights, and the predicted range would keep extending up until 30km. Add this to keeping it plugged in overnight and petrol stations will seldom ever be visited.
It would be good to say the PHEV offered a spirited drive, but it isn't as engaging as those sporty bits suggest. Yes, it's certainly feels solid and puts the power down well, but with the extra weight of the batteries, unless you keep it in Sport mode, it could be just a tad more exuberant when applying power.
Having said that, the Escape ST-Line X PHEV, despite the sporty trim, was never about an exuberant drive, but aimed more at bringing those emissions down and saving you a bit of dosh at the pump. It claws back points at being very comfortable, quite direct and the ST-Line seats are some of the most hip-hugging around. The digital instrument cluster is super clear and there is plenty of visibility all around. The A-pillars are not intrusive but the ride can be a bit choppy at times. That said, it is far from uncomfortable.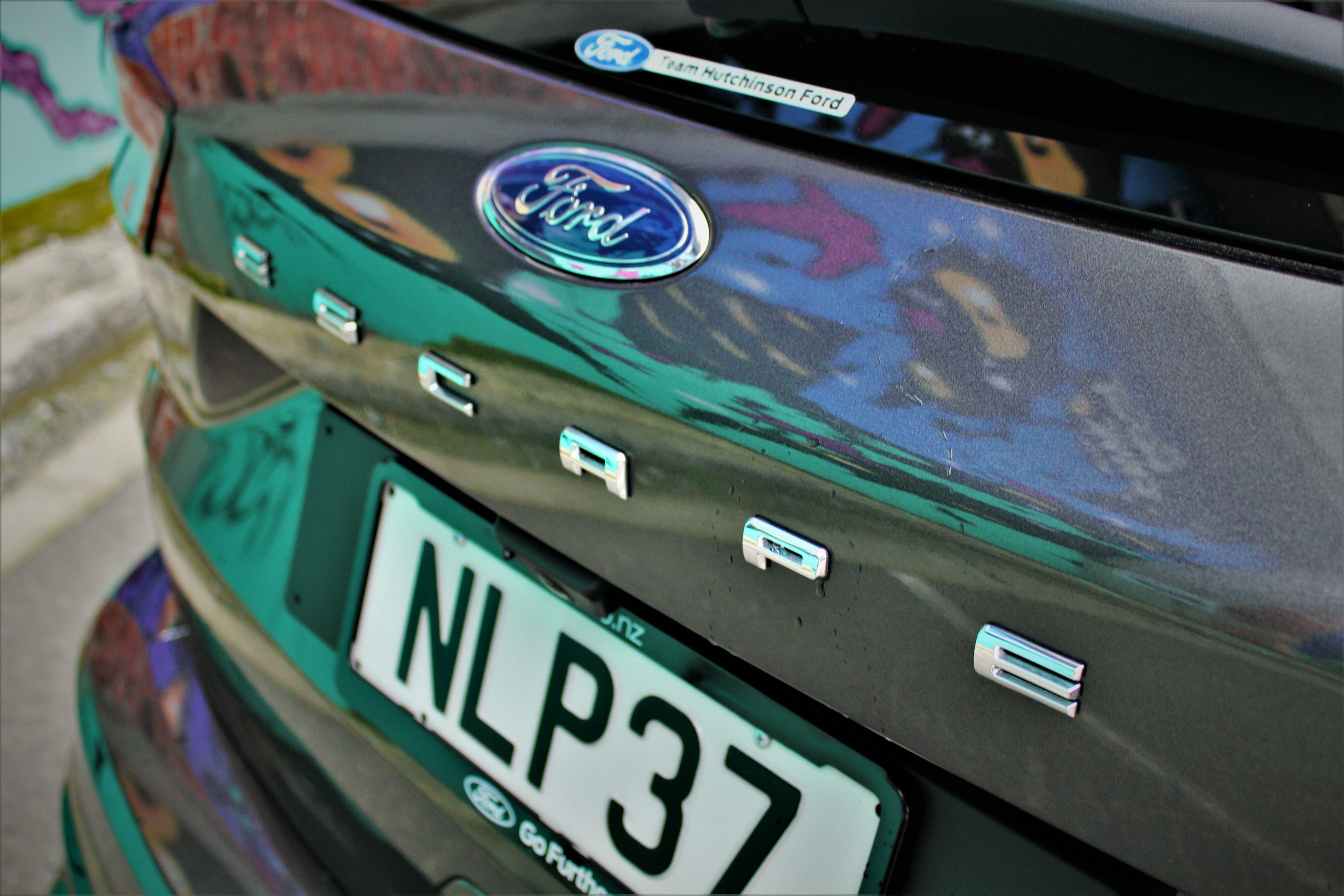 The Ford Escape ST-Line X PHEV has been long overdue. After having being in its company for trips to the supermarket and so forth, it provided a unique insight in the kind of driving you will most likely be doing with car like this. With the rebate, good equipment levels, solid underpinnings and a willing petrol/electric powertrain, one could say it has been worth the wait.
All in all, if you require a soft roading PHEV SUV to do COVID-19 Level Four Lockdown with, the Escape ST-Line X PHEV is certainly a good option.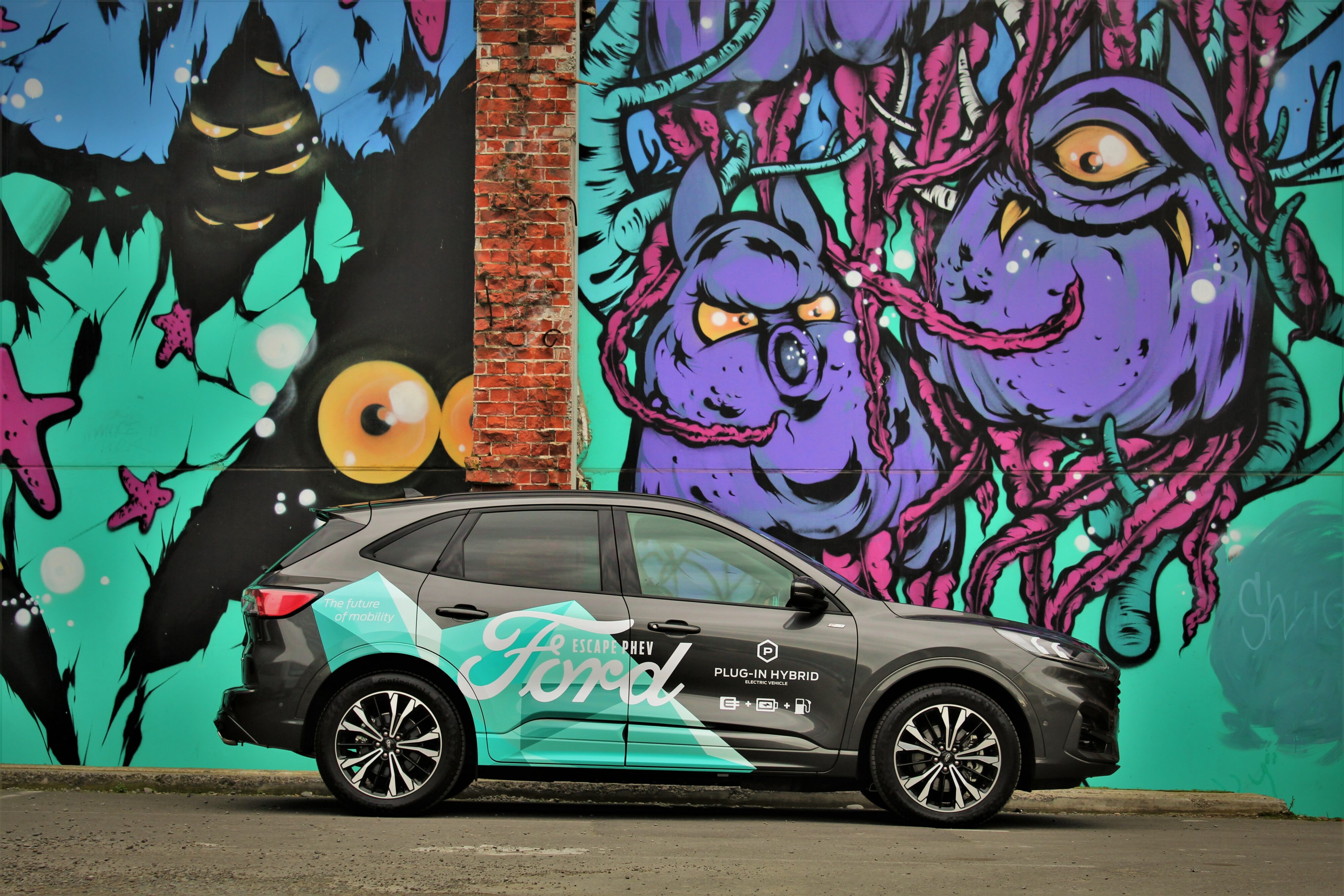 RATING: 7.5/10