Like many I assume, when I think of Dubai, images of sand, camels and exotic sports cars spring to mind, well having just spent two 'Arabian' nights there (thanks to Land Rover), I can happily report that my assumptions were correct – more or less.
We were in town to test drive the new Defender 130 and much of our time would be spent traversing sand dunes and doing SUV adventure stuff, but don't think for one moment that we'd be backpacking, in fact quite the contrary, our accommodation went from great to sublime (or maybe sublime to ridiculous is more apt).
Flying Emirates really set the tone of the visit with virtually every whim being catered to – although it wasn't first class so no shower included. Even so, the seventeen hours flew by, with a few movies, the odd glass of red and a nap or two, filling in the time – did I mention I do enjoy long haul flying.
Arriving reasonably refreshed, we were escorted through passport control in record time and chauffeured to our first night's abode in (what else) a Defender, don't you just love attention to detail?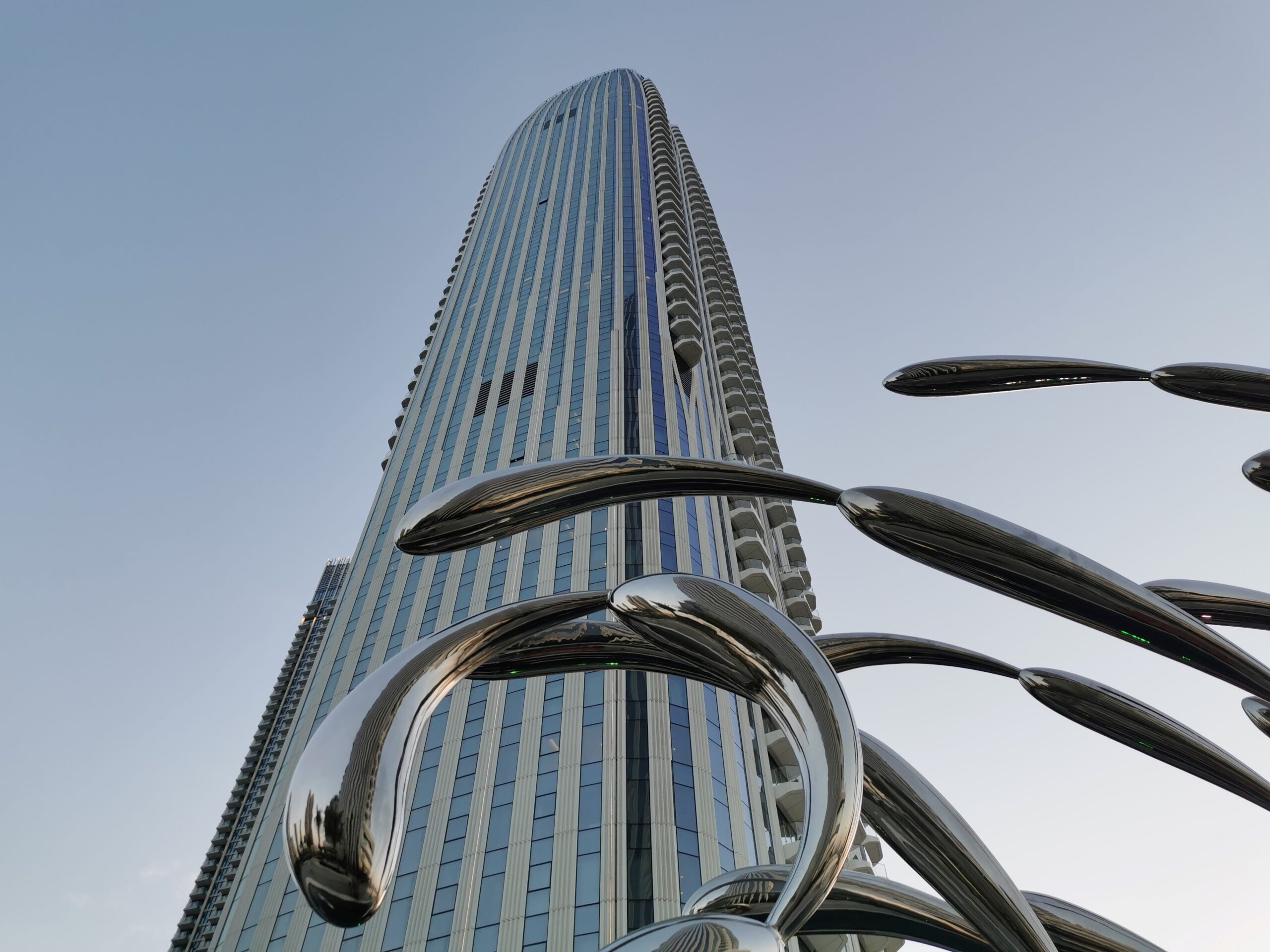 The Address Grand in Creek Harbour is the latest addition to the Address family and as such is as modern as they come. Of course it's a skyscraper with more floors than I can count (actually I think it's 20), but it also boasts a terrific view of the city across the creek and a sunset that drops just beyond the Burj Khalifa.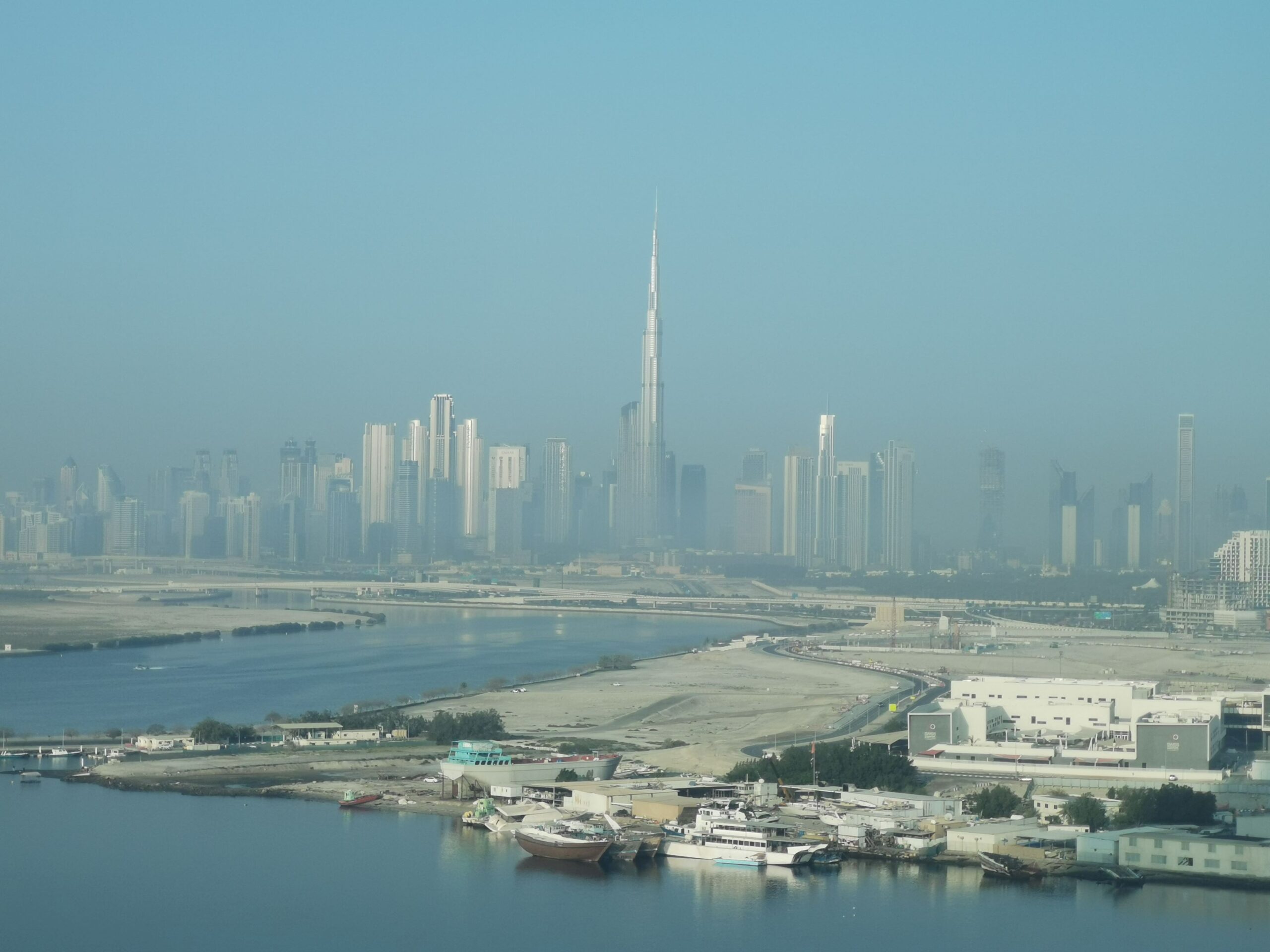 My room was a 40 sqm Deluxe 'City View', with views of the city (obviously) a King sized bed, and a bathroom with a bath (with a city view), separate shower and a monsoon head to ensure you're squeaky clean. I hear that some of the rooms come with a balcony, but to be honest, my room was in the teens and I wouldn't have ventured out there if you paid me. A nice touch for travellers is that the powerplugs are multi-adaptive so there was no need to break out my own.
My hosts had organised a cheeseboard for my arrival which I devoured a bit too quickly, it is cheese after all, and the TV came with a personalised welcome note to make me feel even more at home.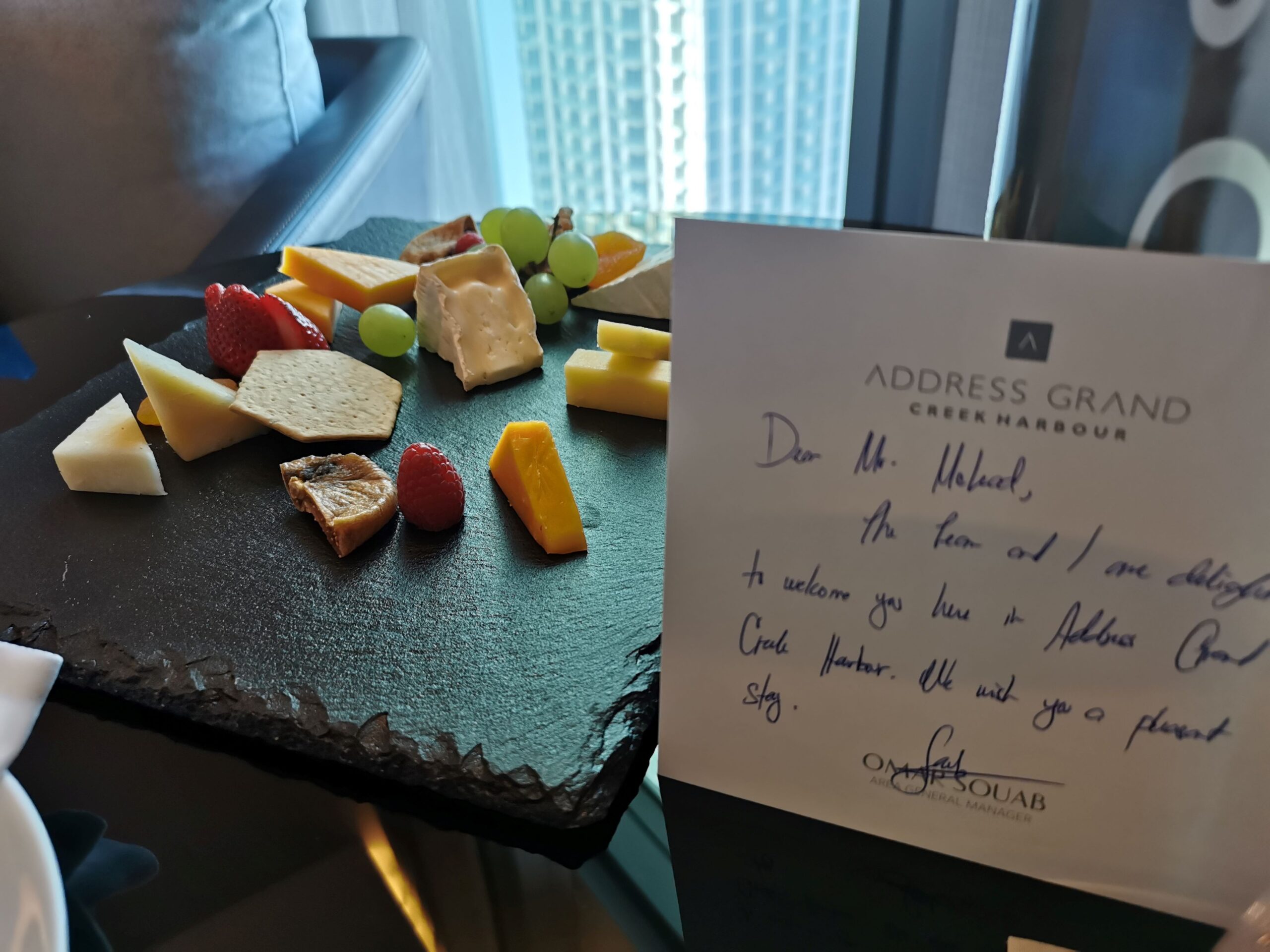 Following a leisurely bath (too good to pass up with the view and bath salts combo), I ordered a room service burger which arrived promptly and tasted great aside from the bacon (for obvious reasons).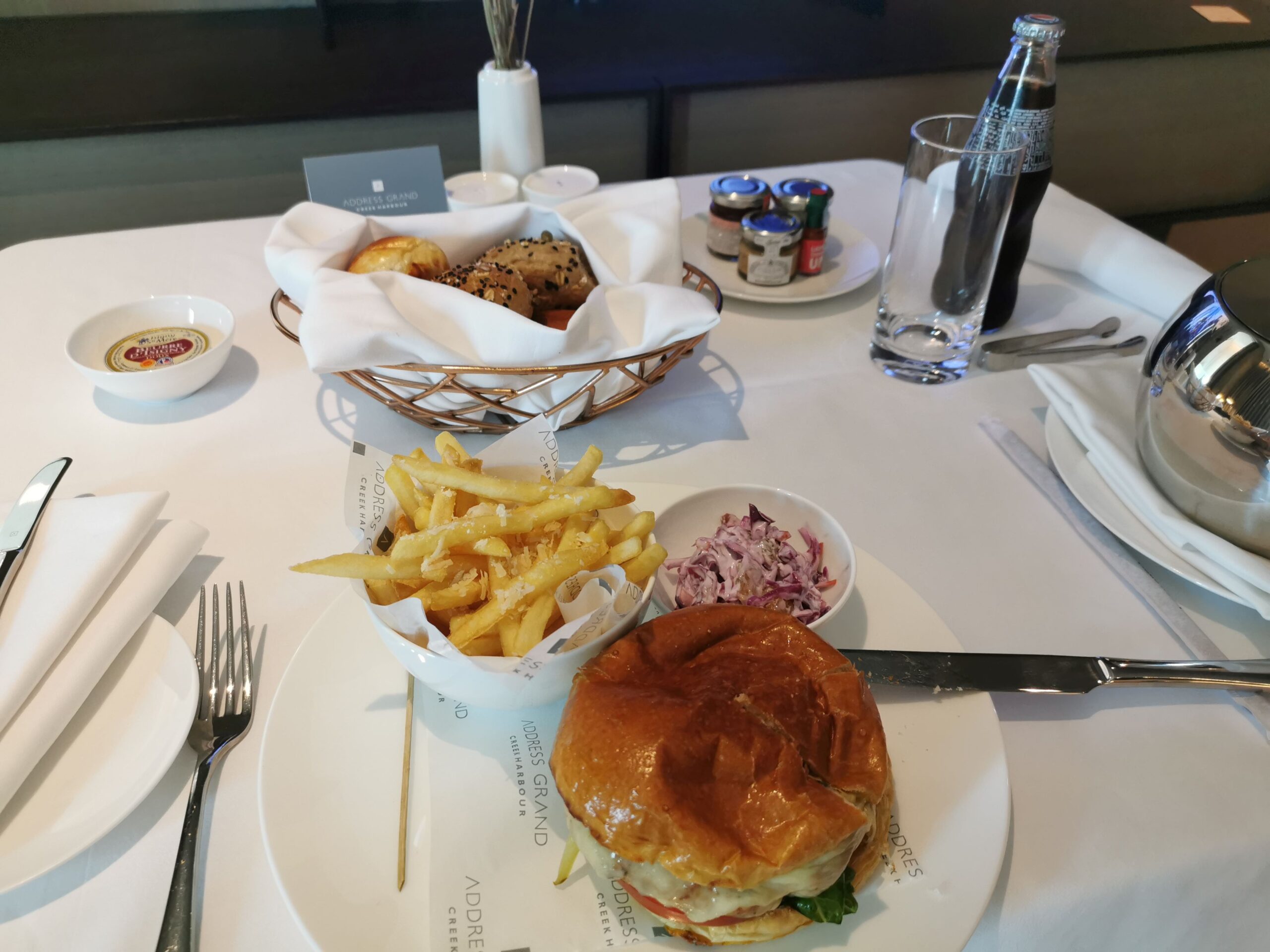 Dinner was scheduled for 7pm which gave me time to head to the pool area and watch the aforementioned sunset – it was worth watching for sure and a great appetiser for the delicious dinner that capped off my stay.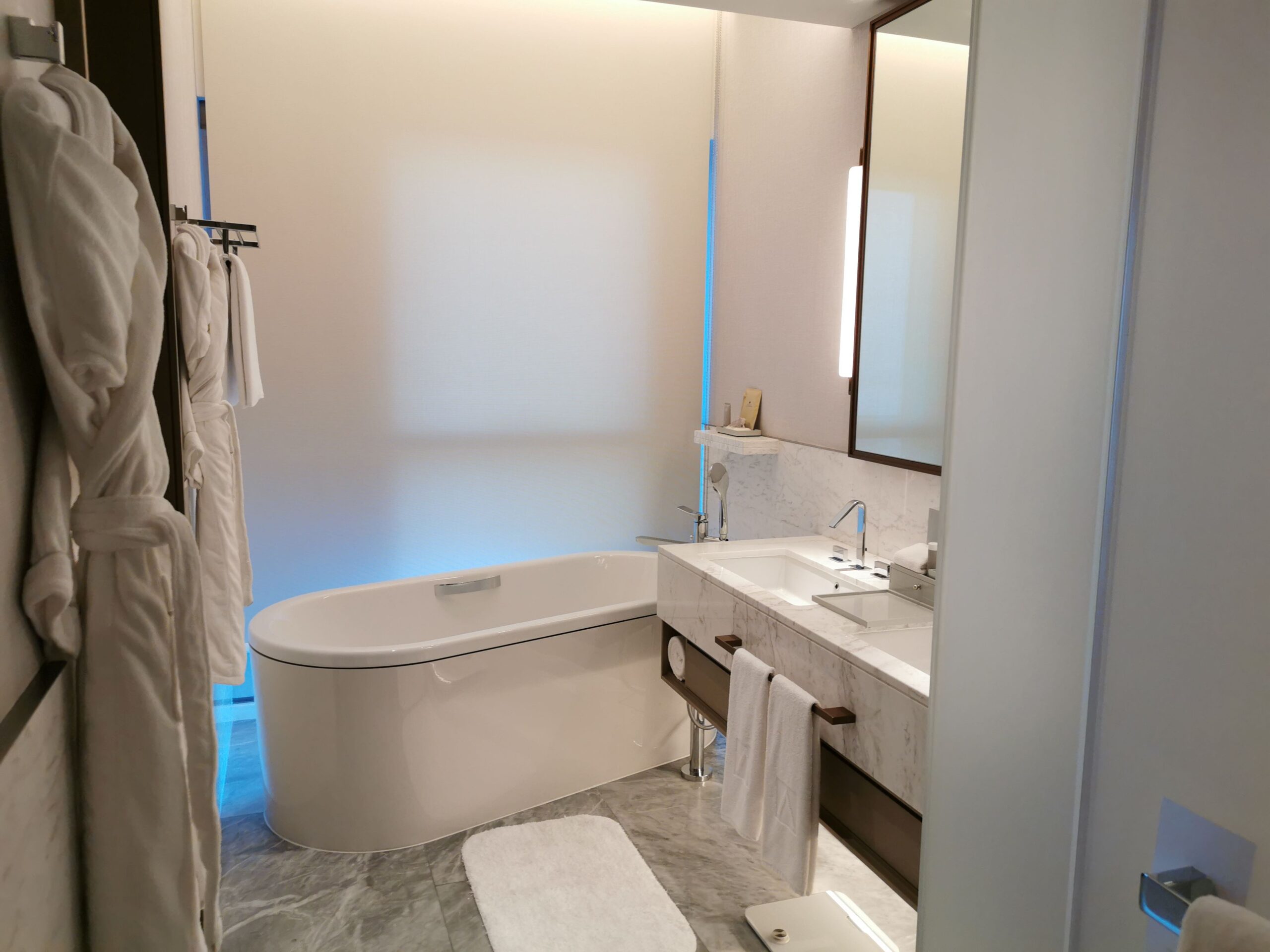 The next day's events, basically driving through the sand and traversing huge dunes in the new Defender 130 was epic and an unforgettable experience, and in true Land Rover style, so was the next night's accommodation.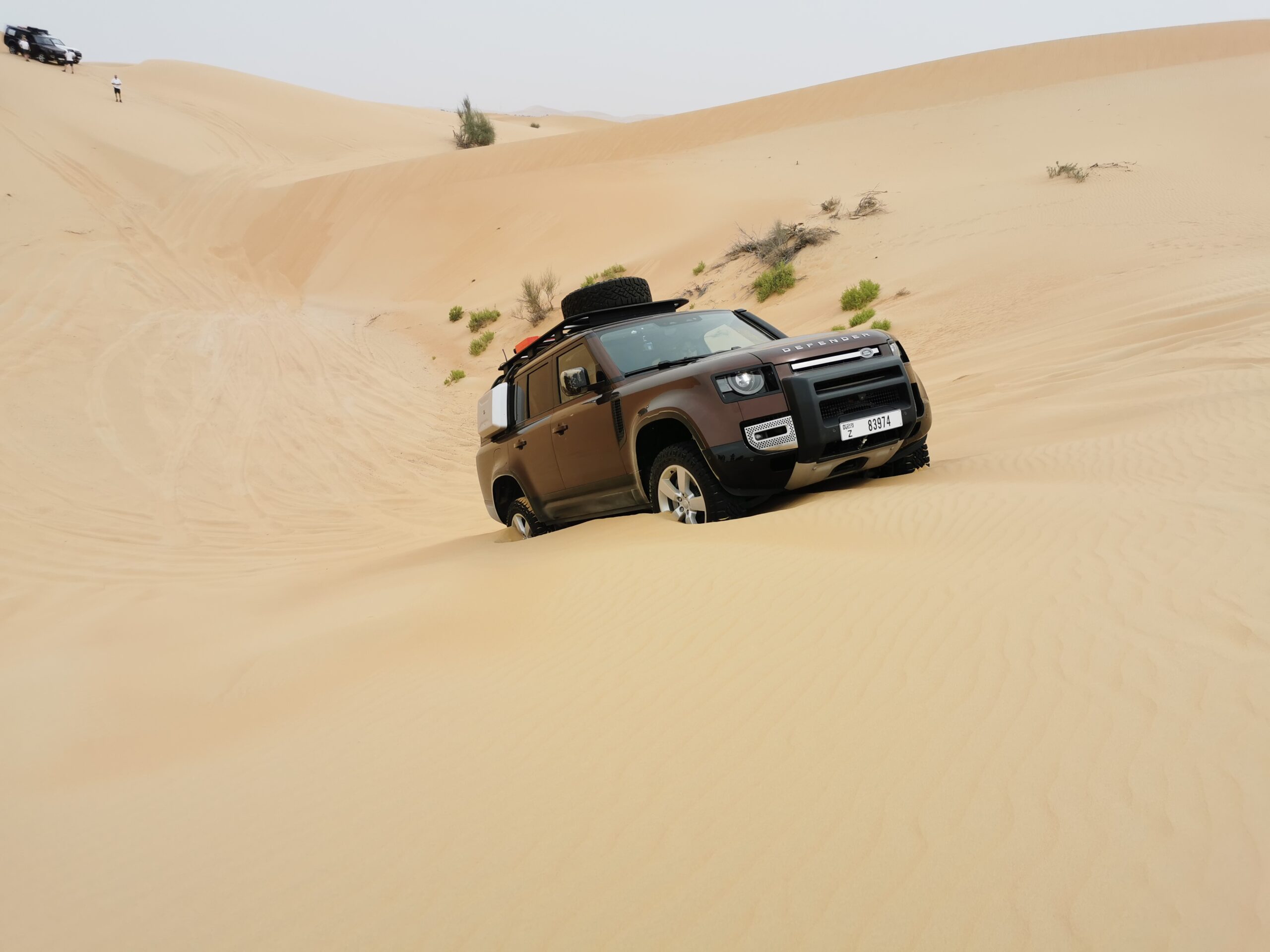 The Bab Al Shams is a luxury desert resort like no other, it's quite simply outstanding. Think of the best architectural parts of Aladdin and you'll be close to what the Bab is like. It's an ultra-modern, one level hotel that's been created to look like it belongs in a scene from Arabian nights.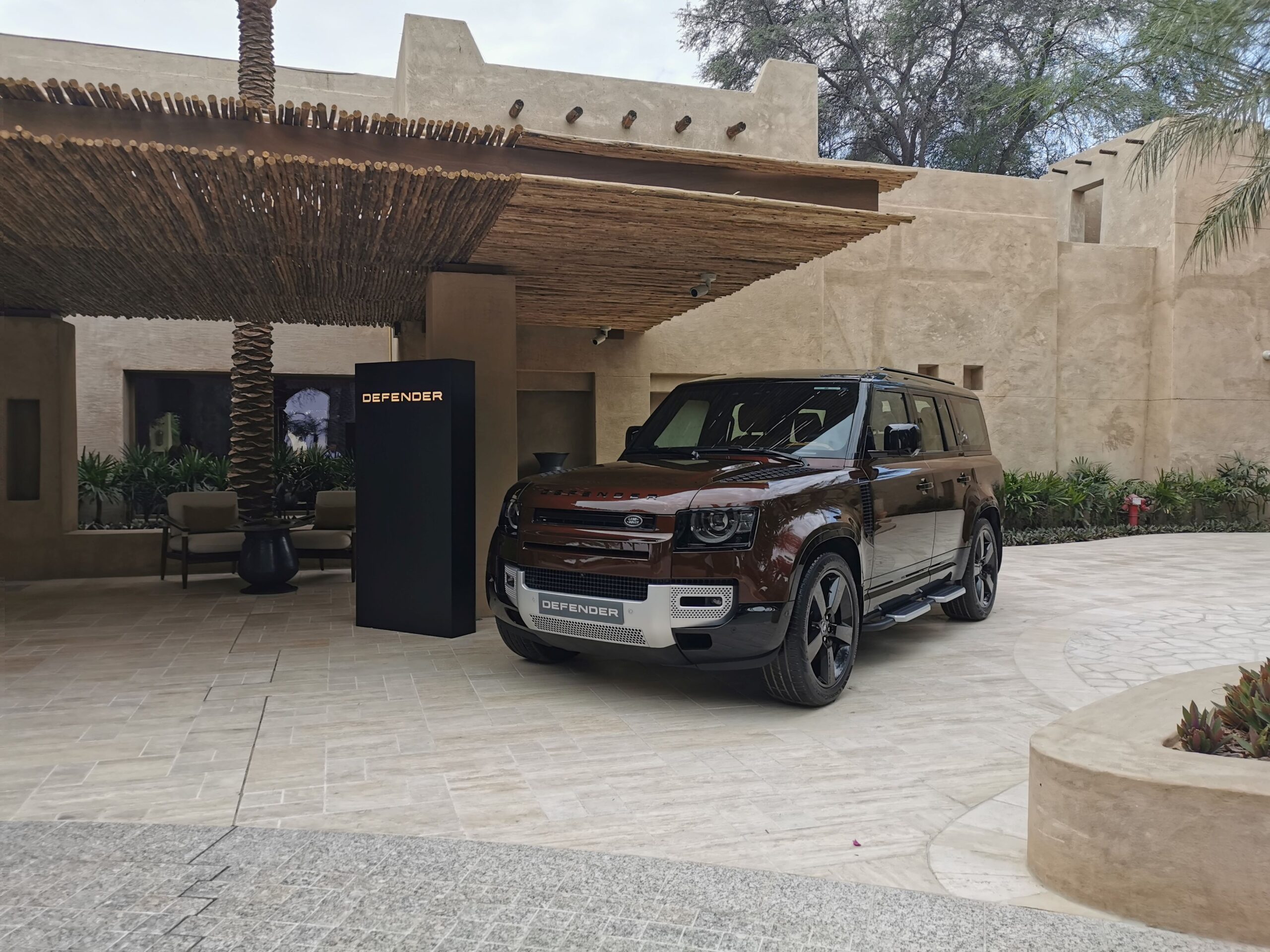 Surrounded in sand (obviously), this vast resort gives the impression that it's in the middle of nowhere, but in reality it's just an hour from Dubai airport. The estate stretches out across what I can only guess would be several football fields, with numerous pools, a healing spa, multiple bars and a massive dining area that serves up the best of multicultural food.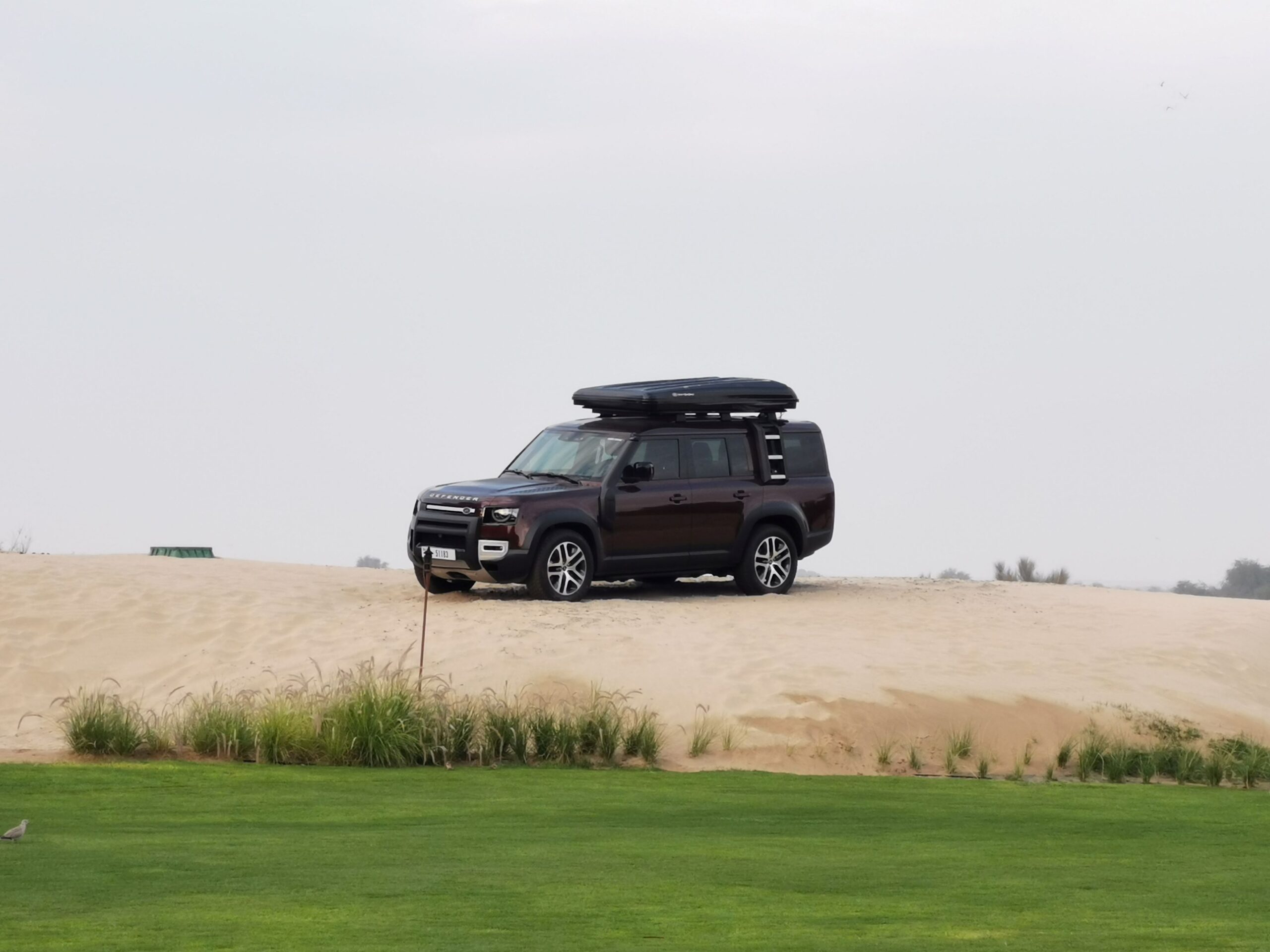 "Inspired by the limitless wonder of the landscape and the stories of its people, our one-of-a-kind-resort embraces elegant contemporary rooms and suites within distinctive modernist architecture." says the brochure, and it would be right.
My room was found through a maze of sandstone alleys and was hidden behind a thick wooden door. It was Arabian themed, with an array of locally-sourced baskets and cupboards, but there's also a feeling of modernity too. I had my own private terrace, a large (themed) bathroom and a bed that just begged to be slept in.
We arrived relatively late, but with drinks and dinner on the agenda, there was just time for me to do a bit of exploring (get a little lost) and take in the vibe of the resort; tranquillity doesn't do it justice.
Dinner was of course amazing, as was the sleep later, but the thing that outdid it all was the breakfast buffet, seriously there was food choices as far as the eye could see – aka heaven.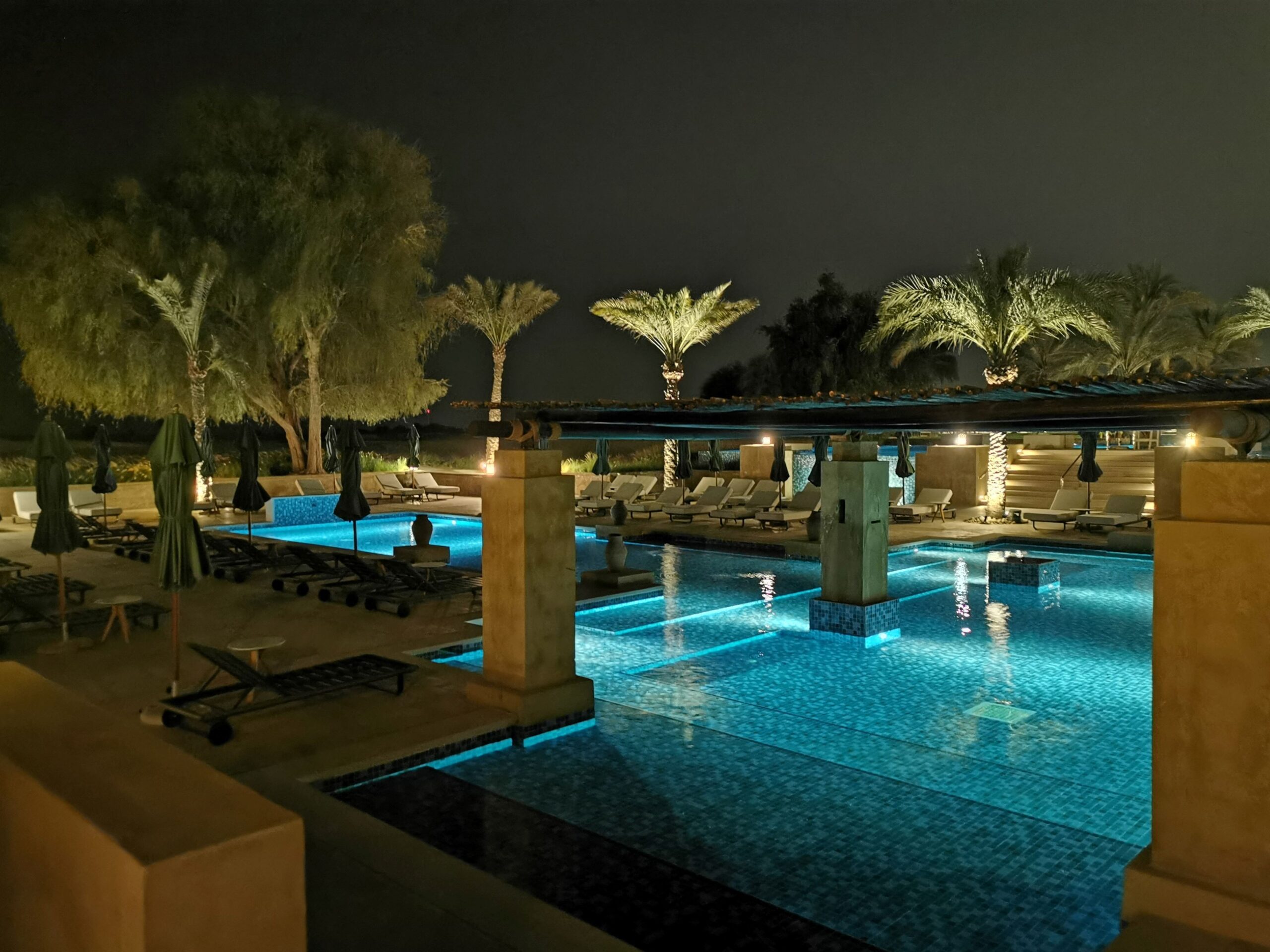 Being a resort there are plenty of things to do to fill your time, from hot-air balloon rides, Arabian horse riding, camelback trekking, falconry, nomadic nature tours to Al Marmoom, with limited time available I only got chance to have an hour's massage – still, ideal to destress me for the flight back to NZ.