Located to the East of Te Puna inlet, in the glorious Bay of Islands New Zealand is a 1000-acre property that boasts white-sand beaches and hidden coves, rich marine and birdlife and lush native bush. It's a retreat like no other and it's called the Landing.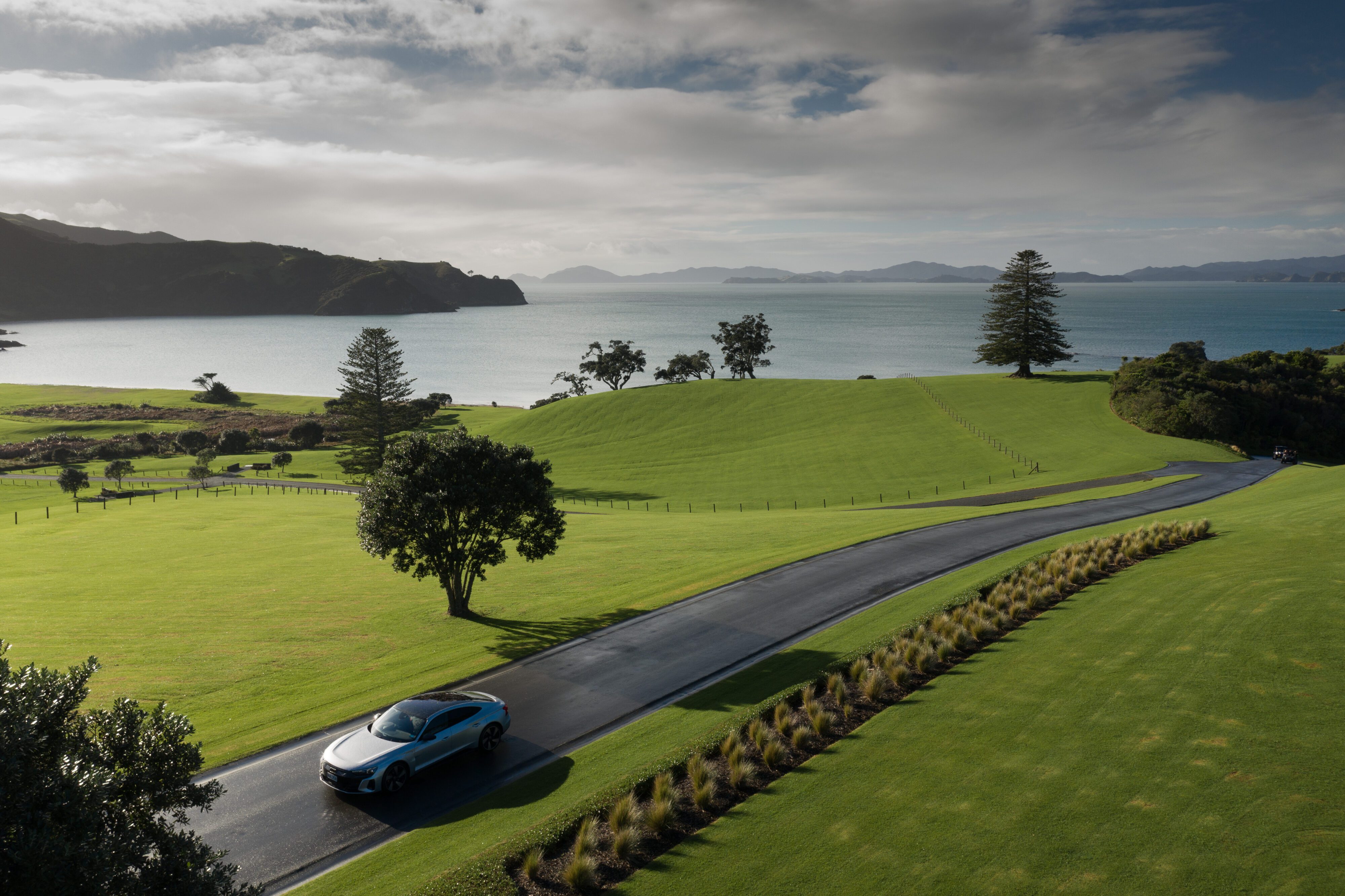 We were there as guests of Audi New Zealand, however, the Landing has played host to Presidents and Celebrities alike, and those that just 'want to get away from it all'. It may be a mere stone's throw from the Airport but it's as remote and secluded as an island in the South Pacific and yet has an attentive base of staff that seem to miraculously appear only when needed.
But before I tell you more, let me first give you a brief history lesson (courtesy of The Landing themselves).
As you may well be aware, the Bay of Islands was one of the first regions in New Zealand settled by early Māori voyagers from Polynesia. Rangihoua and Wairoa Bays were inhabited with Māori settlements for centuries before the arrival of the first Europeans, and in 1807, the Māori village of Te Puna (then located at The Landing) was described as 'the capital of the country'.
The Landing's story itself begins with a senior Maori chief named Te Pahi who held a pa (fort) in the early 1800s on Motuapo, or Te Pahi's island. Te Pahi impressed British colonial officials with his shrewdness and keenness for trade, encouraging the Europeans towards developing mutually advantageous relations with Māori in New Zealand.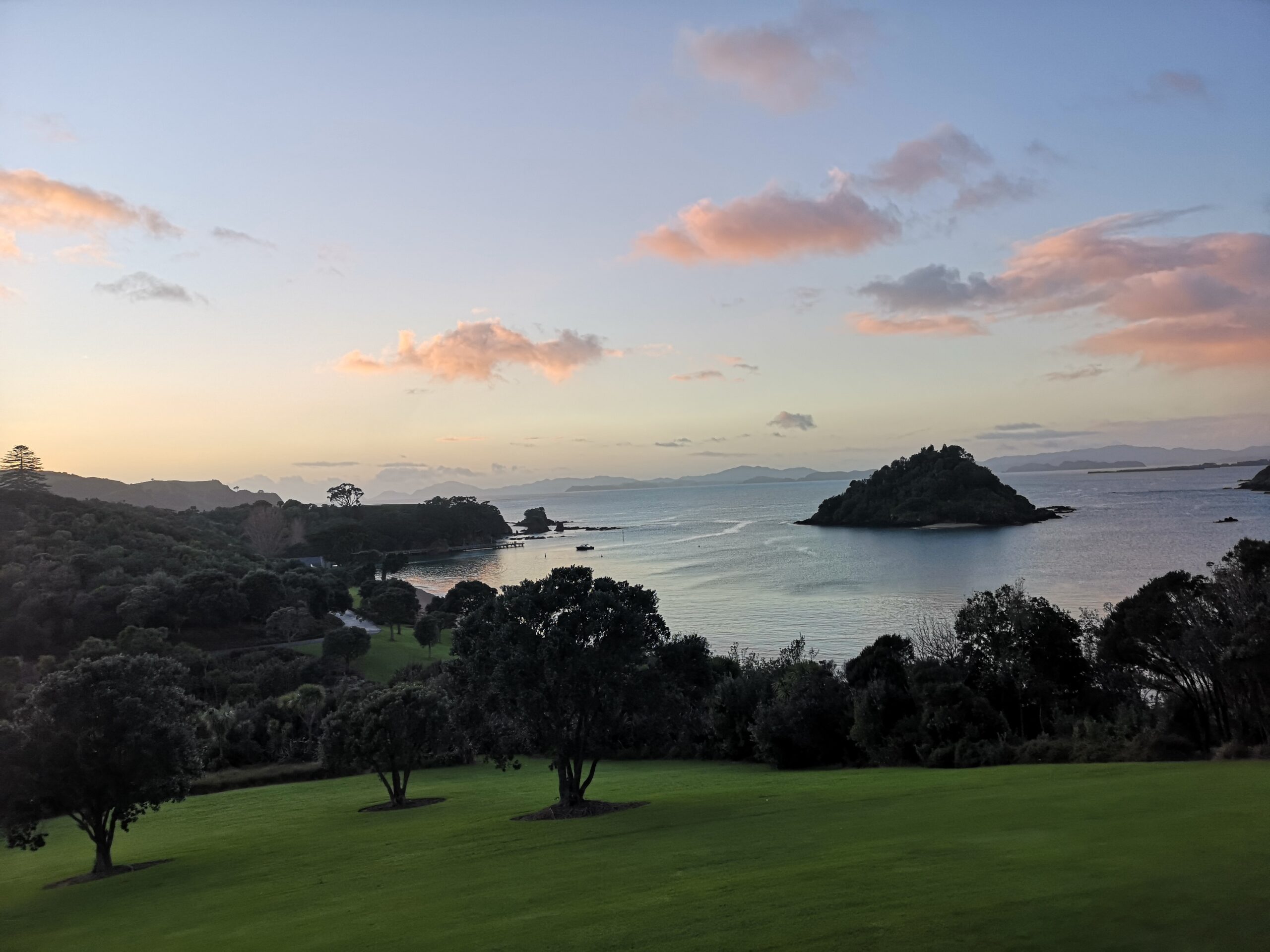 After Te Pahi died, his nephew Ruatara took his place, welcoming Reverend Marsden when he landed at Hohi Bay – a short walk from The Landing – in December 1814. Marsden's arrival marked the beginning of European settlement in New Zealand. On the same brig, Active, that brought Marsden to New Zealand was a young man named Thomas Hansen II, who would be New Zealand's first permanent non-missionary settler.
On a small plot of land at Hohi Bay, at the base of Rangihoua Pa, Hansen and his wife raised 11 children. Their first-born, Hannah King Hansen, married Captain George Clapham, a whaler, and together they had three children: Maryann, Thomas and Hannah Elizabeth.
Hannah Elizabeth and her husband, George Mountain settled on the Purerua Peninsula, close to Te Puna, and bore a son – Walter Clapham Mountain. Walter took over his father's store and canning factory and began selling alcohol and other much-needed supplies.
Walter C. Mountain fathered 16 children: 15 daughters and a son, who was named Walter Jr and who lived in the area until 2008. In 1999, Peter Cooper purchased land from the Mountain family with the goal of preserving and developing it – beginning the story of The Landing as it is today.
It's clear that the Landing's physical location is an important part of NZ's history, but just how idyllic this retreat has become is hard to describe in words alone.
In terms of accommodation, The Landing has been split into four separate residences. The cream of the crop is the Cooper's Residence which offers 360-degree views, a stone tower and a wine cellar you'll never, ever want to leave. Built from enduring natural materials and luxuriously furnished in natural tones of flax and earth, the sweeping five-suite Cooper Residence is home to a significant collection of Māori taonga (treasures), historic artefacts, archaeological relics and contemporary New Zealand art. It's a special home that even President Obama felt comfortable in.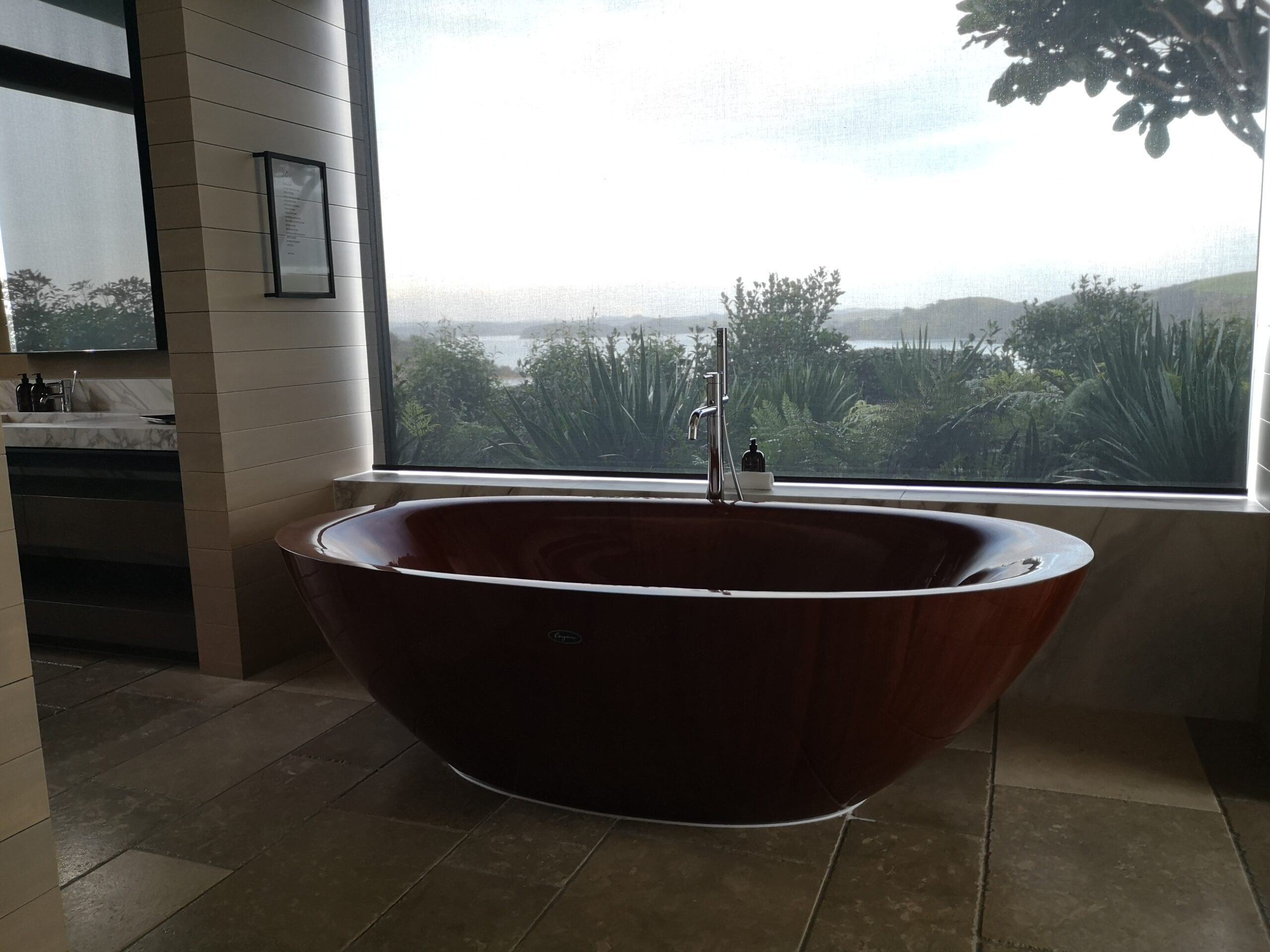 I personally stayed in the Gabriel Residence, a spacious and high-ceilinged lodge that looks out towards the bay and boat lodge below. It has timber-lined living, entertaining and recreation areas (including three lounges), a huge open-plan entertainer's kitchen with scullery and games room and a Snooker table. Each suite is unique and is adorned with some of the finest furniture and utmost comfort.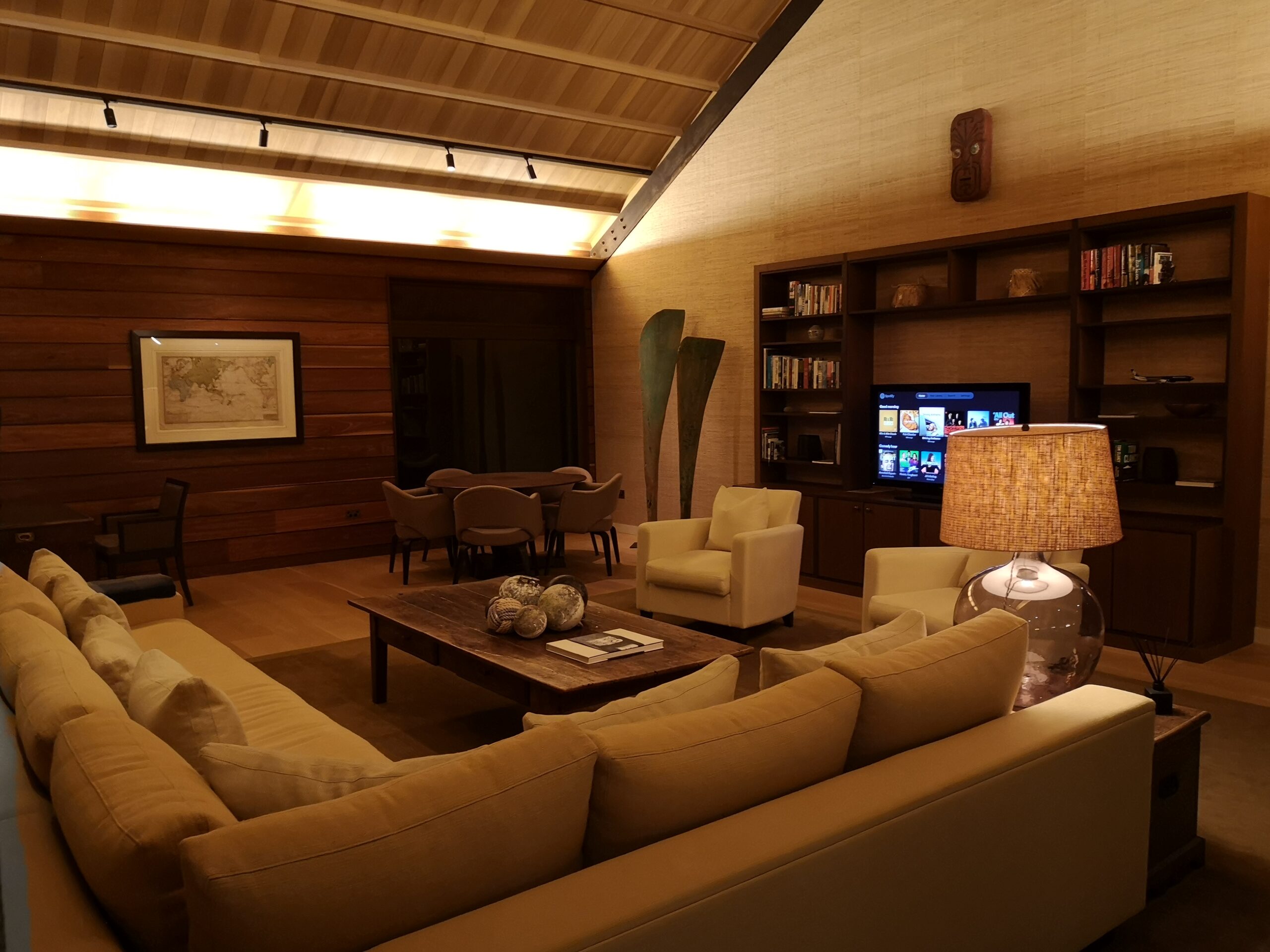 The Vineyard Villa sits a little more inland and it nestled in amongst the vine trees (did I mention that it produces its own wine?). Weighty stone walls and layered timber textures imbue the Vineyard Villa with a sense of unmovable calm and enclosure, against the ever-changing colours of the vine-clad slopes surrounding it.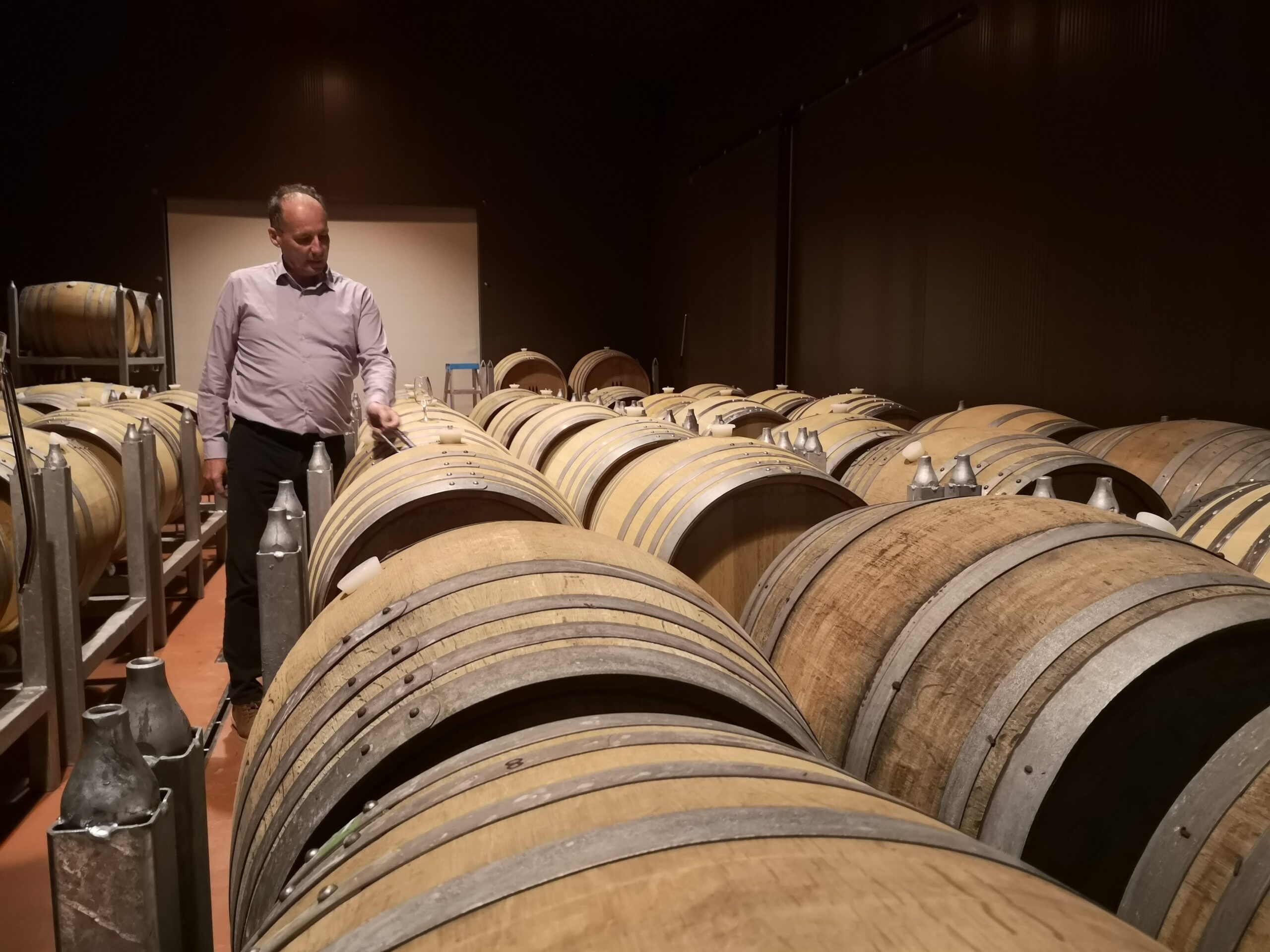 And last but by no means least, the Boat House that hugs the calm waters of Wairoa Bay. Designed with an air of simple luxury, The Boathouse captures the spirit of the quintessential New Zealand holiday – lounging in the sun, enjoying good food and wine with friends and family and spending long days in or on the water.
My stay at The Landing was alas for just one night (although I feel that I could have still been there and no-one would have noticed). During that time, we tasted wine straight from the barrels – their 23-acre vineyard produces Rosé, Syrah, Pinot Gris, Chardonnay, Sangiovese, Montepulciano, Malbec, Cabernet Franc and Merlot and ate some of the freshest (locally acquired) seafood, meats and vegetables all prepared by their award winning Chef.
For those that like to stargaze, the estate is so secluded that the night's sky simply bursts full of virtually every constellation known to man – it's a very humbling and ultimately calming vista. There was the offer of a Kiwi search, but I opted to retire to my four-poster bed and spread out width ways – sleep being both deep and blissful.
Breakfast was served at the Cooper's Residence but not before watching the sunrise over the hills with a cup of Italian roasted coffee in my hand. This was followed by a tour of the land in a 4×4 buggy and a small boat trip around the bay in the estate's own fishing boat.
Overseas travel may be restricted currently, but a trip to Northland and beyond to The Landing is not. I urge you to add this retreat to your bucket list and head there immediately, it's quite simply – perfect.