Jaguar/Land Rover New Zealand invited us to experience their SV day at Hampton Downs Motorsport Park, it's an action packed event with plenty of thrills AND I learnt some stuff too!
In Steve Kenchington (CEO Motorcorp) own words "SV day is about enjoying some of the high-performance vehicles that we have on offer. It's a chance to drive product that you may not have thought was around in the Jaguar or Land Rover range, SVR-for racing, SVA – for Autobiography, premium luxury and SVX – for extreme off road BUT it's also about seeing some of the iconic vehicles from the past like XKSS."
Despite threatening clouds, the weather held out which meant that along with the array of SVR products that were there for our enjoyment, we were also going to take a whizz around the track in the most powerful Sedan Jaguar had on offer, the Project 8 (one of only 300 in the world).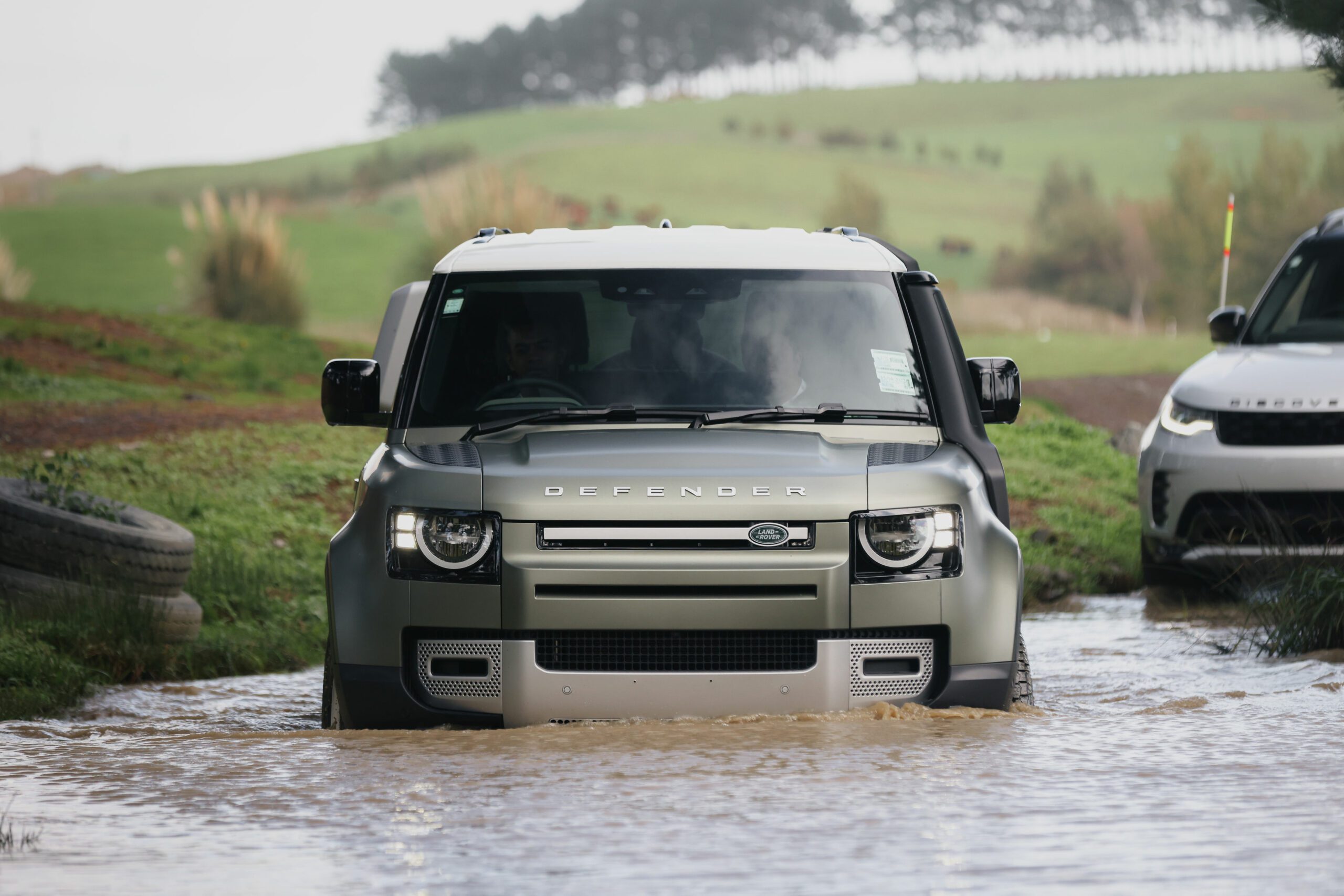 Split into four groups, our first exercise would be a bit of off-roading in the new Discovery AND my first taste of the Land Rover Defender 90.
Admittedly, the muddy course was not the most taxing for the likes of Land Rover but steep downhill descents, wheel raises on deep undulations, 29-degree side tilts and wheel arch level water wading is a great way to kick off the day.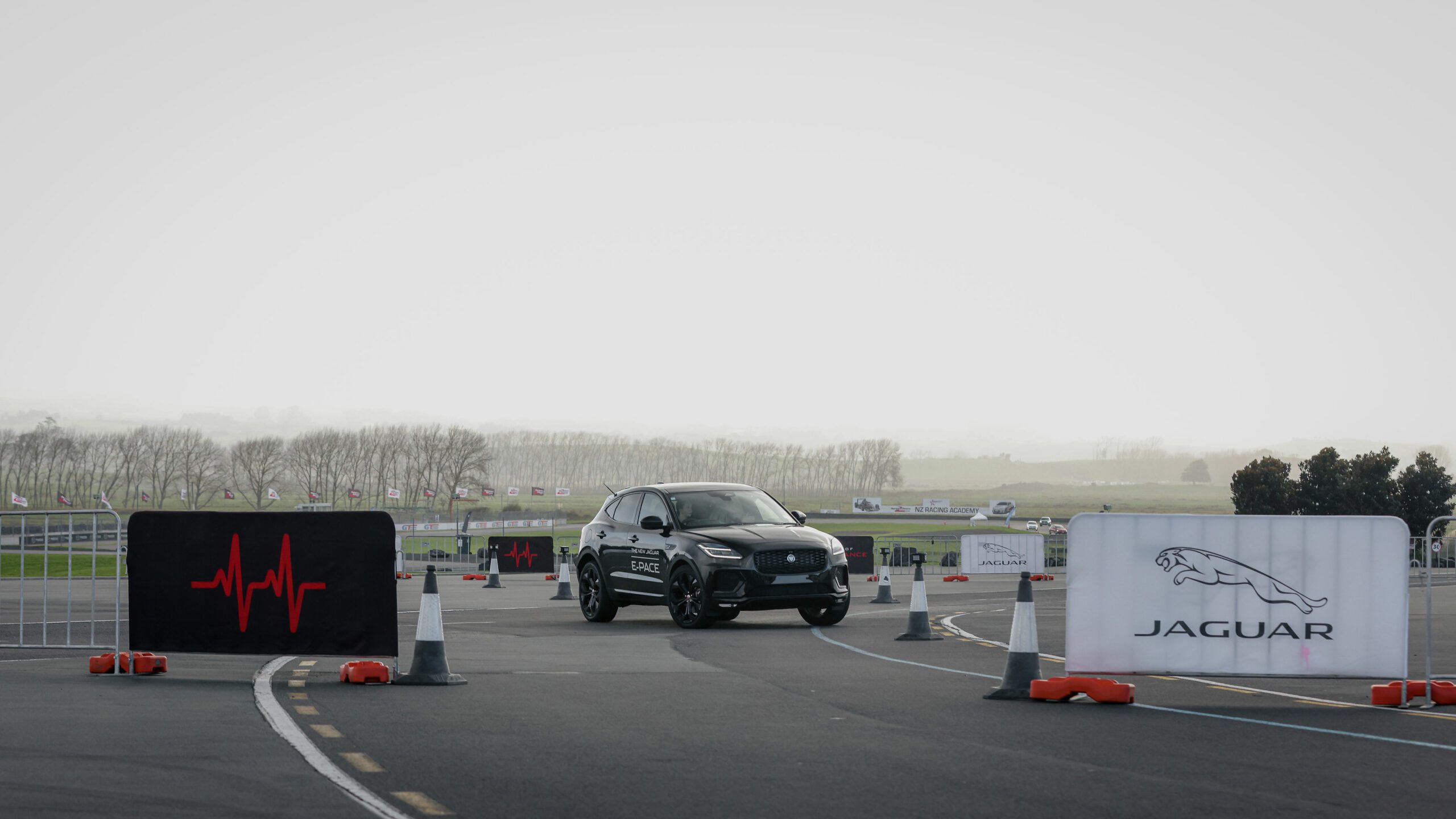 Next up for us was the light gates, it's a series of gates that you need to whip around (in random order) and you are measured on time, distance and accuracy. I'd love to say I excelled but alas not.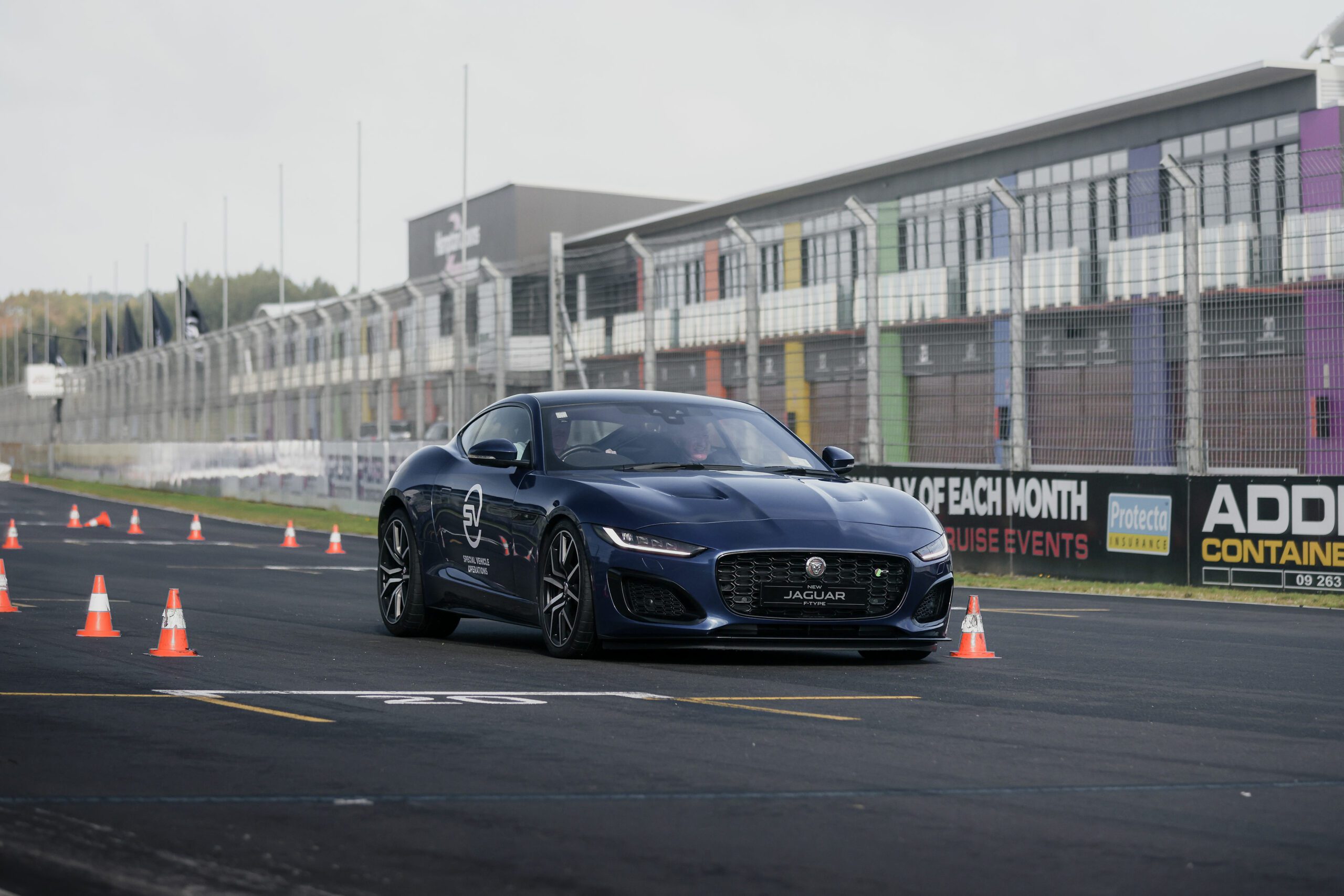 Next for us was the acceleration and ABS test in an F-Type R followed by a slalom race in an F-Pace mild-hybrid. The former has you launching down the home straight, then stamping on the brakes while navigating around cones all with a growling V8 and tyre squealing soundtrack, while the latter is simply a test of vehicle control and cone avoidance. Again this was against the clock and although I managed to do well, unfortunately not well enough to win.
Last but by no means least for or SV Day, we racesuited and helmeted up for some ¾ track laps in four JLR performance vehicles.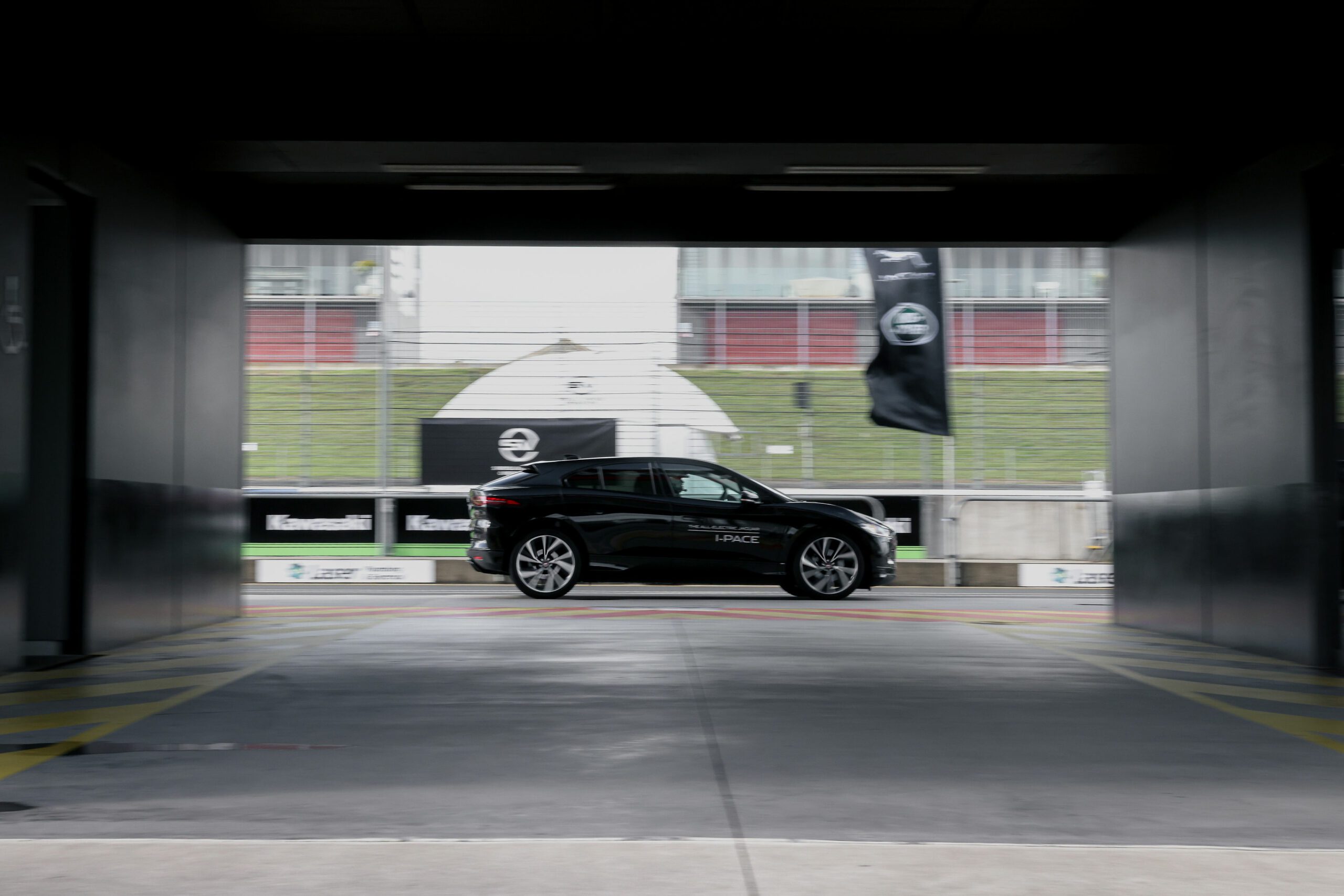 The F-Pace SVR came with the added bonus of having racing legend (and Jaguar Ambassador) Greg 'Murph' Murphy to offer tips and advice. To be honest, my concentration was lacking and we spent most of the time discussing road safety.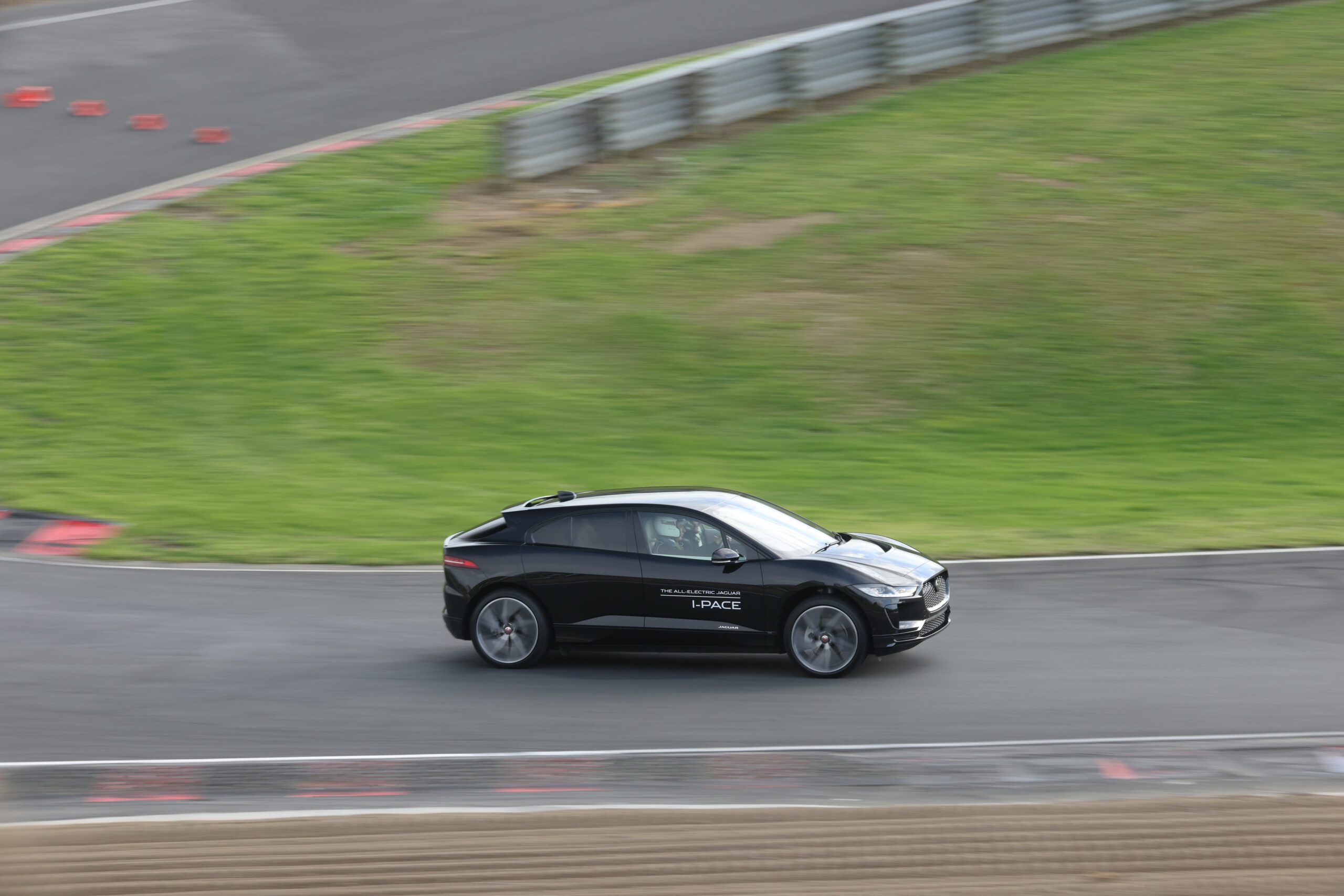 Next was the I-Pace, all electric and all torque. It was actually the biggest surprise as although not the fastest of the bunch but its acceleration out of the corners was excellent and the lack of engine roar was a little unnerving.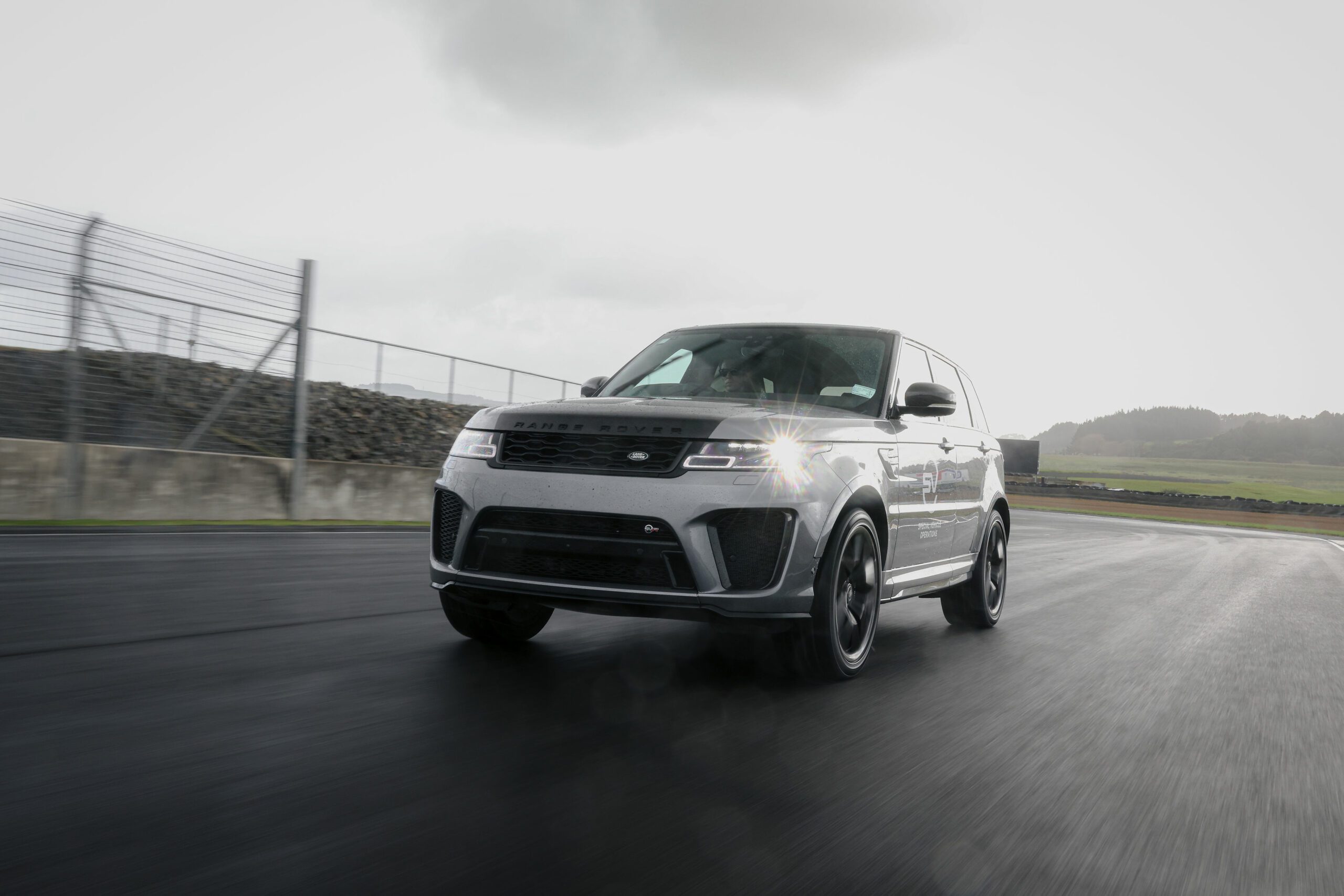 3rd off the line was the (huge in comparison) Range Rover Sport SVR, Carbon Edition, a vehicle that by all accounts should be parked in front of a stately home but was now being flogged around a racetrack. In all honesty, it picked up the speed well and sounded amazing at higher revs with the supercharger whining like a bunch of disgruntled poms (I can say that being one) although the brakes were being protected so only completed one lap.
Finally (drum roll please) the Project 8 in left hand drive. It's borderline ferocious with a race tuned V8 and track based spoilers BUT it also comes with a host of Jaguar luxurys, if you squint a bit at the dash you'd think you were in a normal XE. That is until you stamp on that accelerator.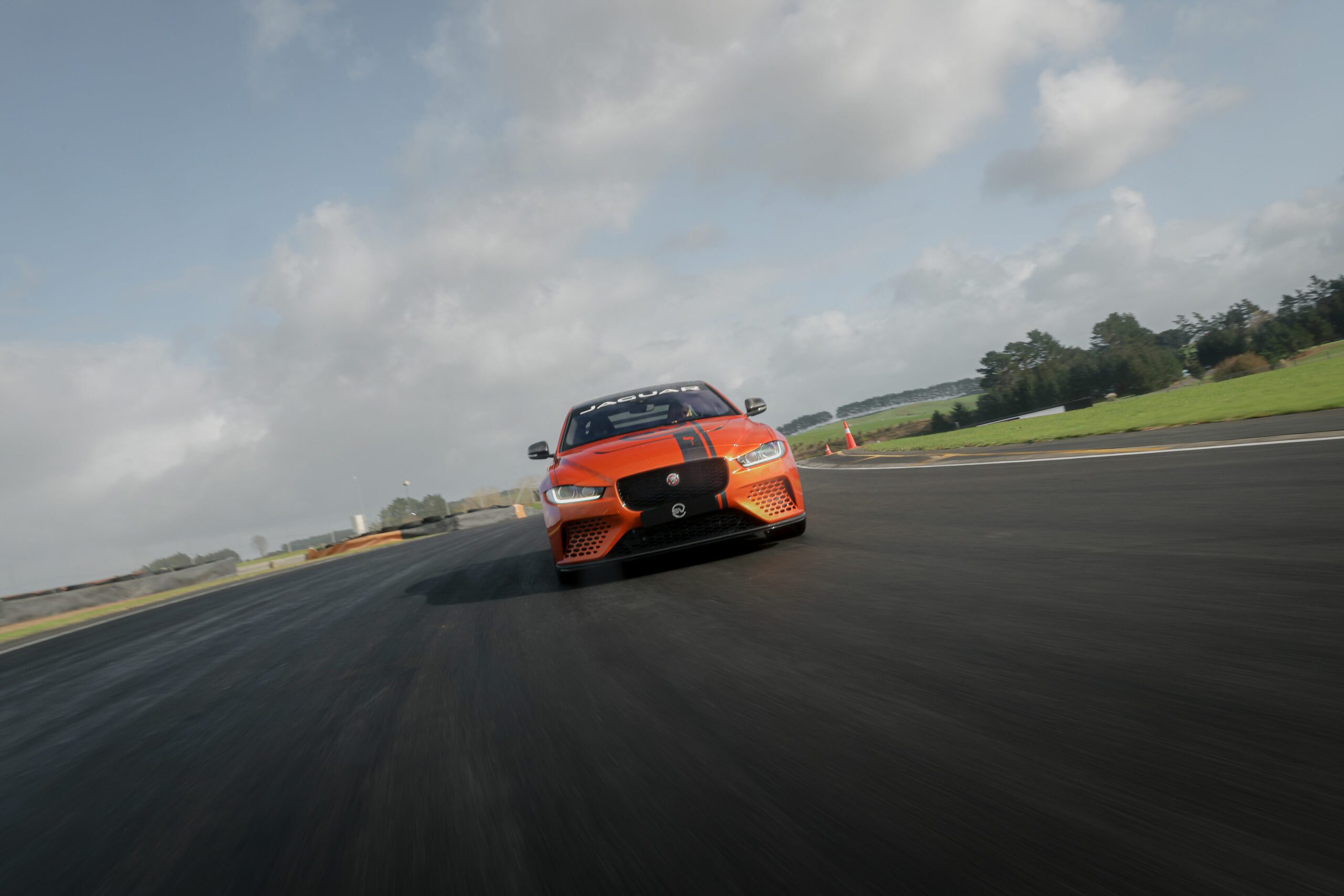 Its 5000cc 32v supercharged V8, offers up 592bhp at 6500rpm and 516lb ft from 3500rpm while its 0-60 mph time is just 3.3 seconds. It's 4WD and is as angry as a mountain lion that hasn't eaten for weeks. It feels like a race car and acts in the same fashion. It produced over 30km/h more speed than its SVR siblings at the same points on the track and quite simply was the ride of the SV day.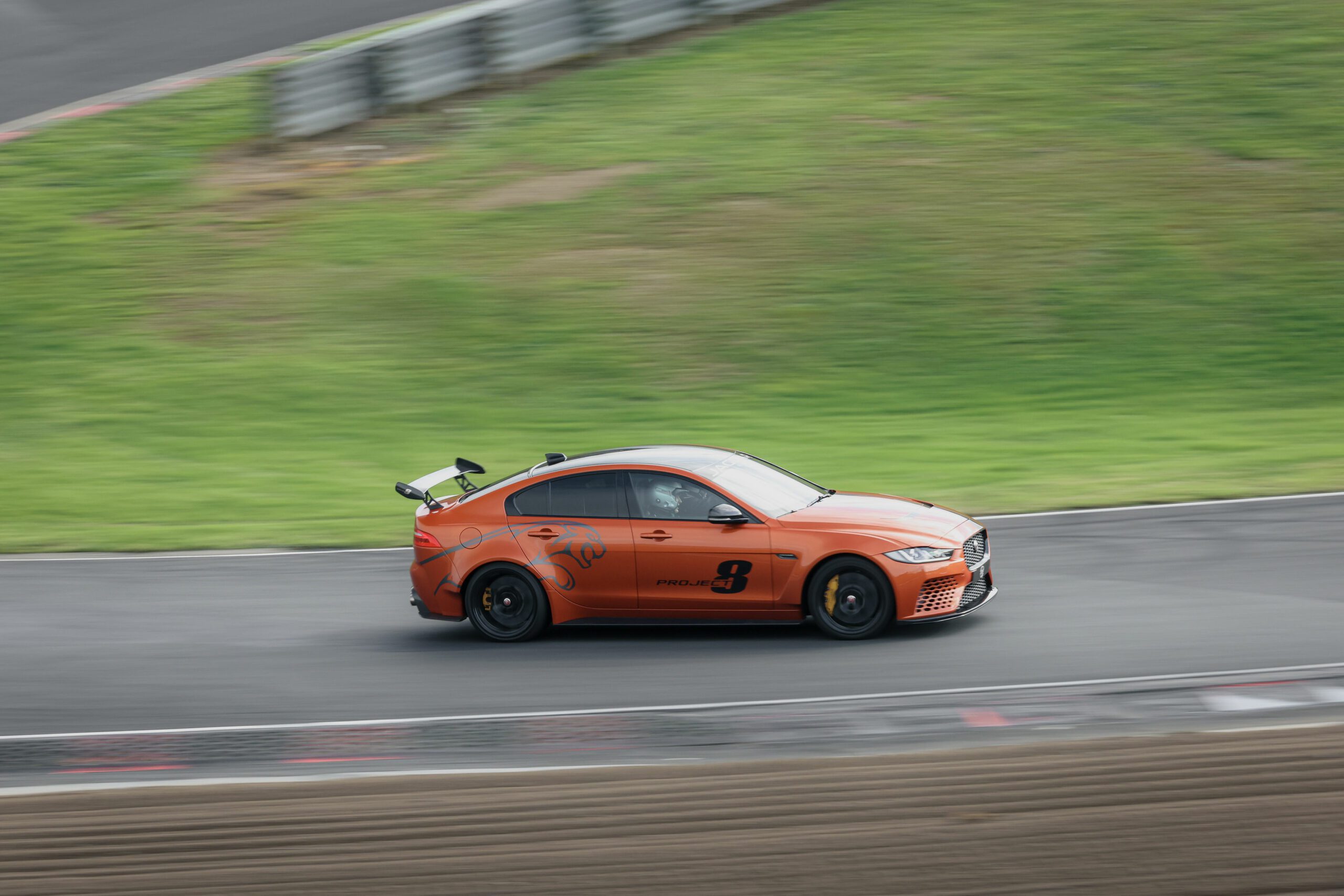 The SV Day is a must do experience for those that like to unleash the wild side to luxury vehicles.
Pics supplied by Josh Hilliam Photography.