In 1900, Rolls-Royce co-founder, Charles Rolls, prophesised an electric future for the motor car. Having acquired an electric vehicle named The Columbia Electric Carriage, he foresaw its suitability as a clean, noiseless alternative to the internal combustion engine – providing there was sufficient infrastructure to support it. Today, more than 120 years later, the time has come for Rolls-Royce Motor Cars to fulfil the prophecy of its founding father.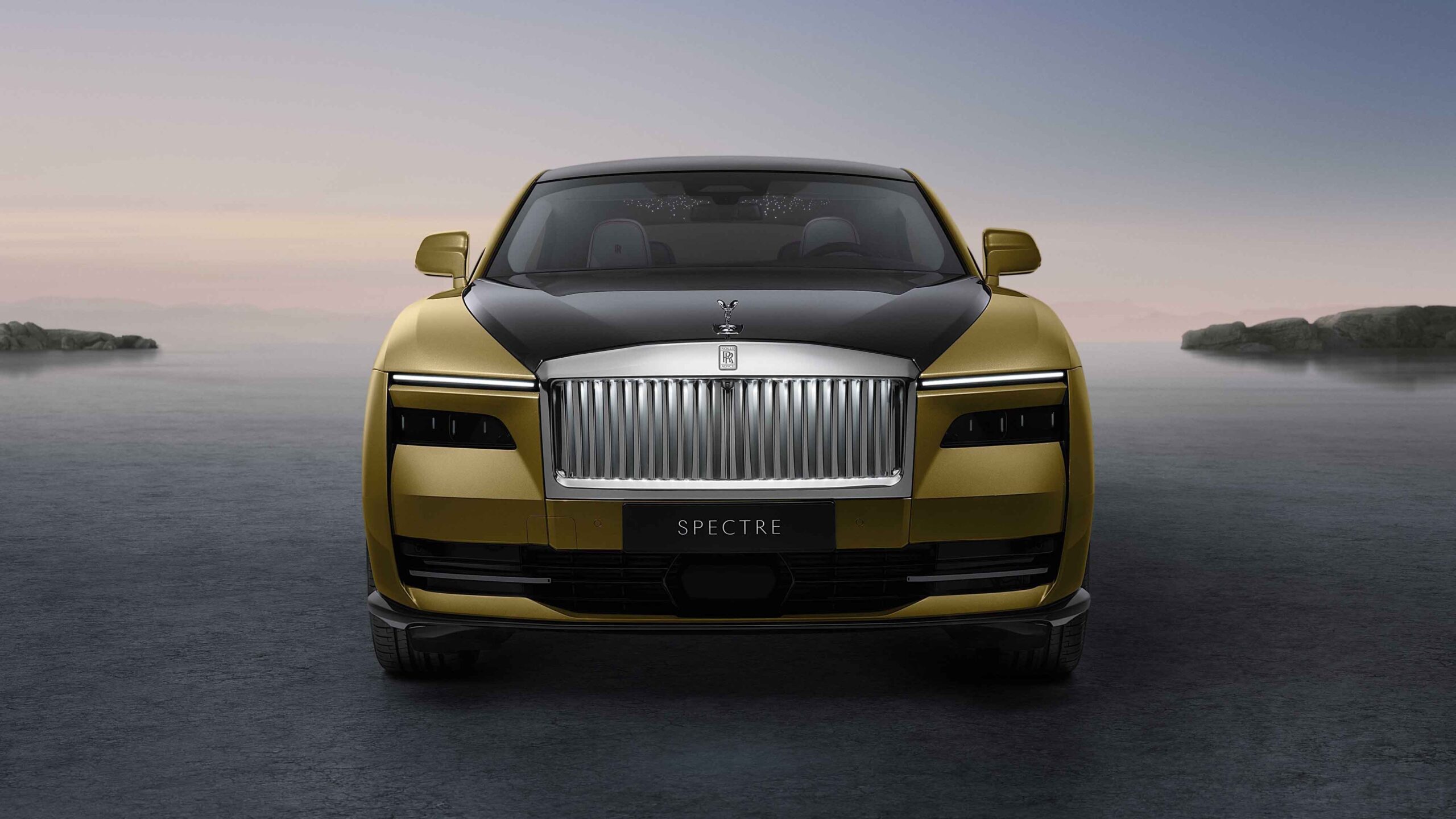 This prophecy could not have been fulfilled without a more recent promise, when Rolls-Royce CEO, Torsten Müller-Ötvös, made a public commitment to electrification by announcing that he would bring a fully-electric Rolls-Royce to market within the current decade. Charles Rolls' prophecy and Torsten Müller-Ötvös' promise led to an historic moment. In September 2021, the marque confirmed that it had commenced testing of Spectre, the first Rolls-Royce to be conceived and engineered from the very beginning as an electric car.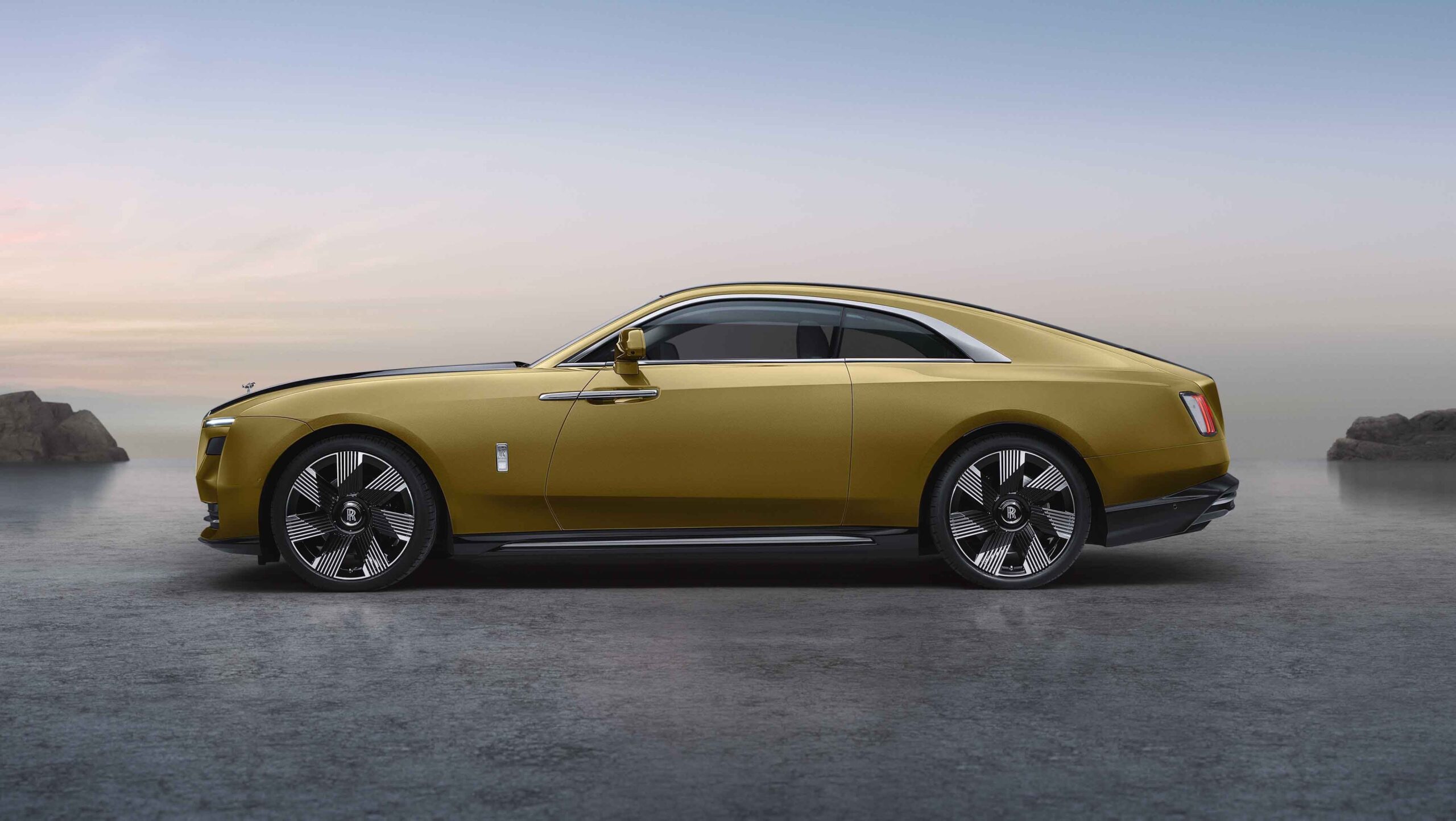 Spectre is more than a motor car. It is a statement of intent and a symbol of a bright, bold future as Rolls-Royce progresses into an all-electric era. This commitment to an all-electric powertrain will only enhance the Rolls-Royce experience – instant torque, silent running and the sense of one imperceptible gear have defined the characteristics of an extraordinary canon of products dating back to the very first Rolls-Royce, the 1904 10 H.P..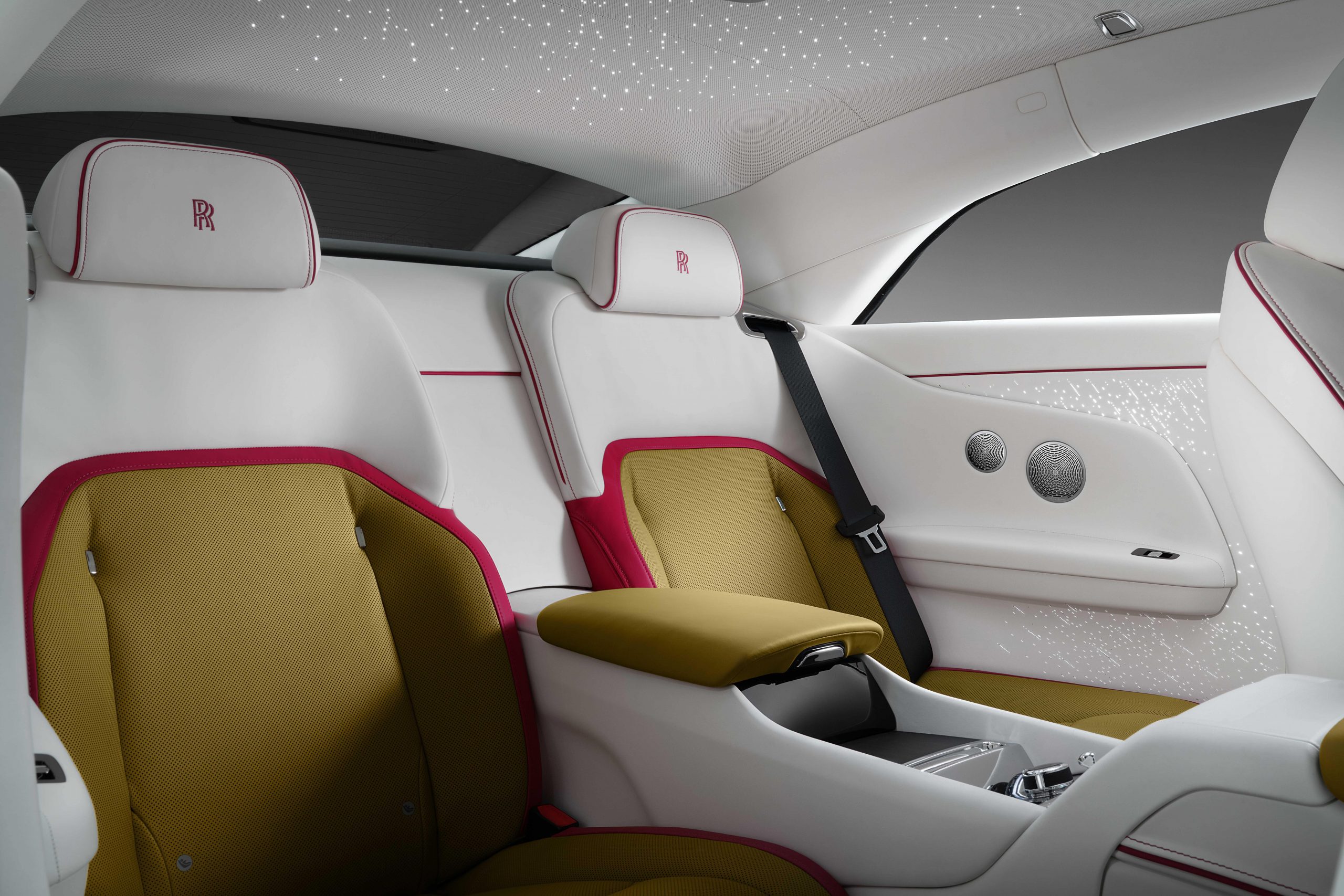 With Spectre, Rolls-Royce has harnessed a revolutionary 'Decentralised Intelligence' system that allows for the free and direct exchange of information between more than 1,000 vehicle functions, further elevating the marque's celebrated quality of ride. Its designers have captured a contemporary yet timeless aesthetic that significantly progresses the brand's iconography as it embarks on its electric age. Its craftspeople have created a suite of contemporary prêt-à-porter personalisation possibilities, including Starlight Doors and Illuminated Fascia, inspiring clients to realise their own Bespoke visions.
In unveiling Spectre, Rolls-Royce sets a new precedent in the creation of an entirely original class of motor car; the Ultra-Luxury Electric Super Coupé. This designation refers to Spectre's indulgent proportions, specified in response to a commitment that there is no greater luxury than that of space.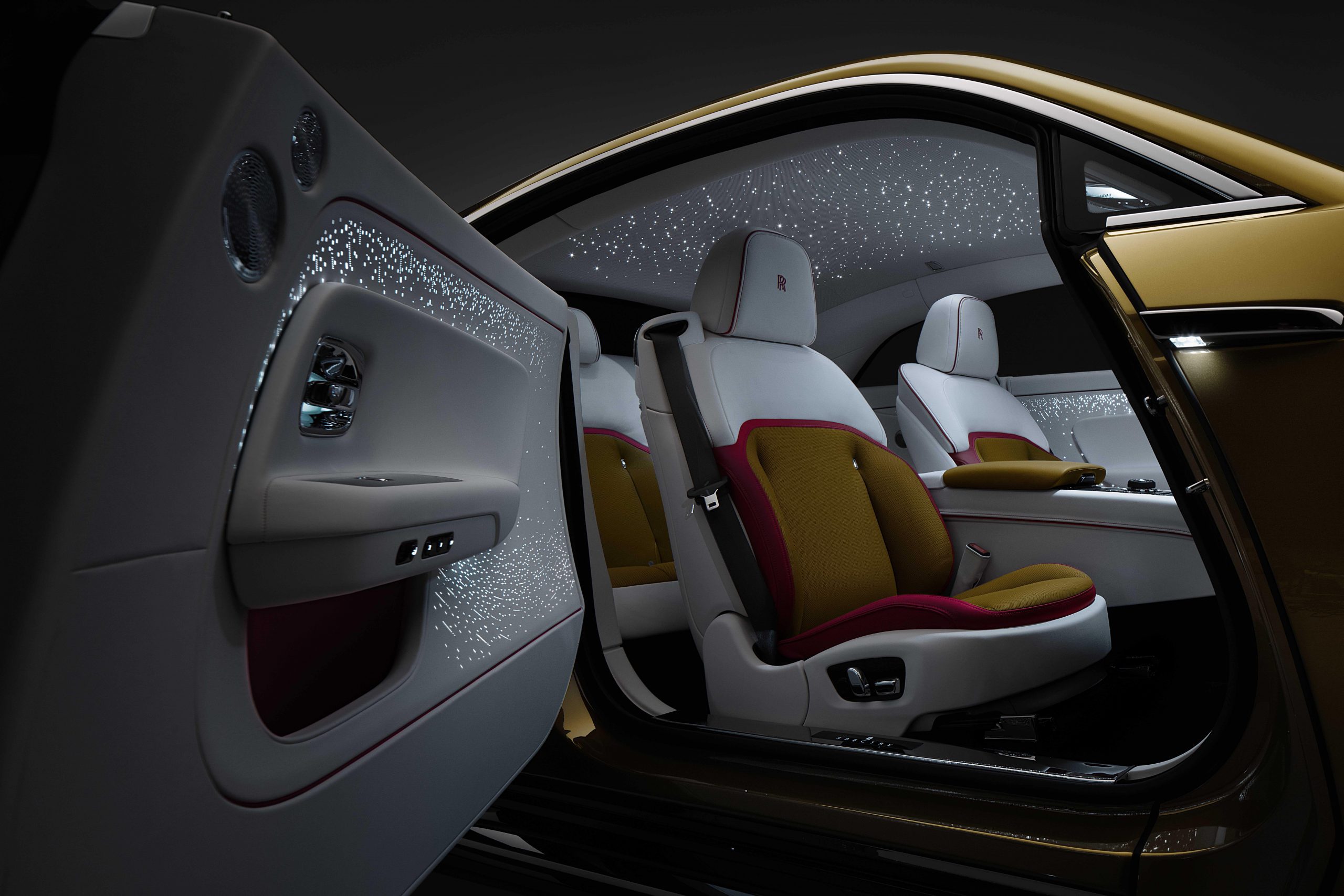 The marque's designers are deeply rooted in the context occupied by their motor cars. Therefore, their inspiration is drawn from worlds far beyond automotive, including haute couture, modernist sculpture, nautical design, tailoring and contemporary art. In conceiving the principal sketches for Spectre, the marque's creatives were drawn to modern yacht concepts, specifically the clarity and precision of line, intelligent use of reflection and application of taper to emotionalise silhouettes.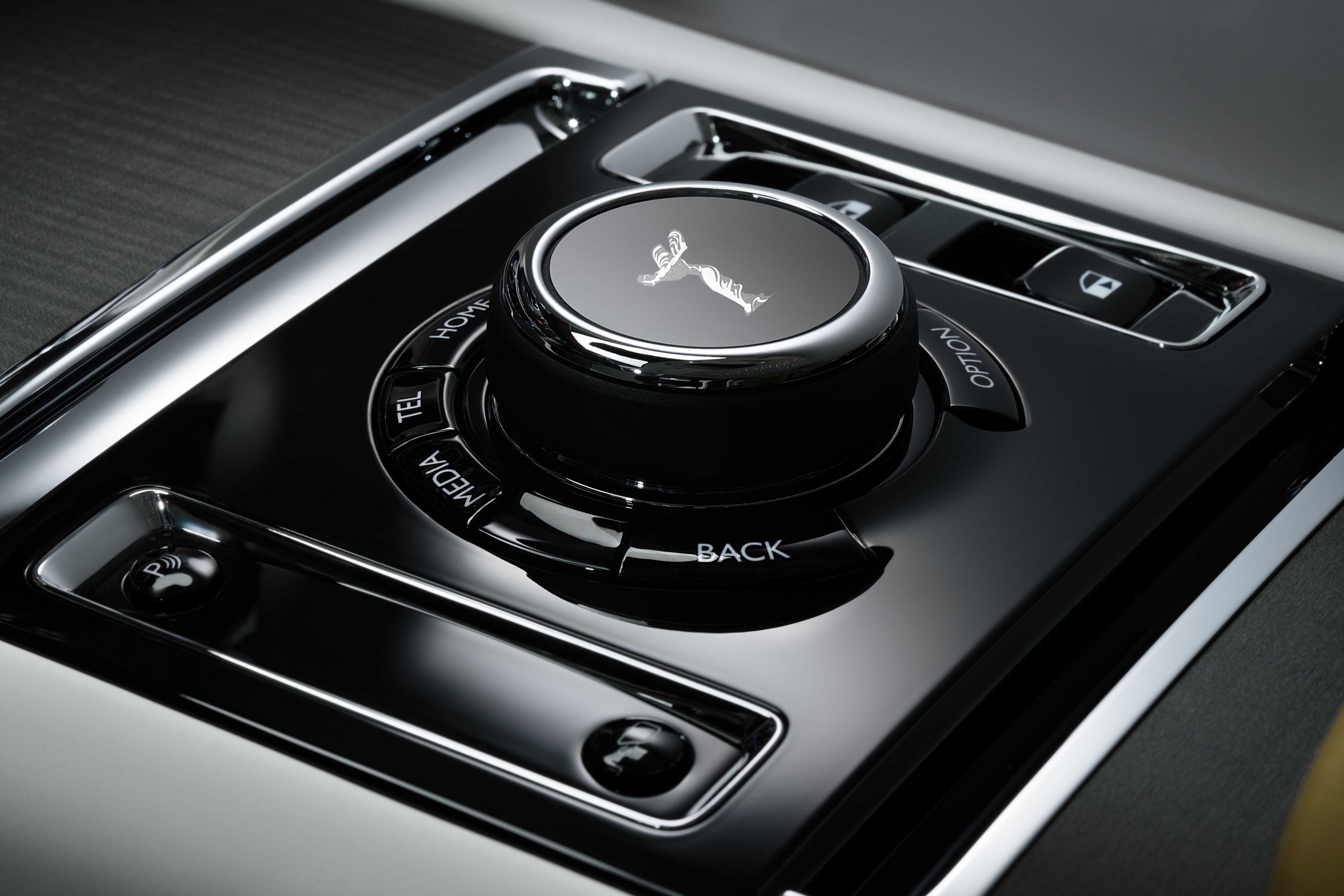 From the front, Spectre's split headlight treatment is intersected by the widest grille ever bestowed on a Rolls-Royce. The vanes of the Pantheon grille are now smoother in section and a flusher fit, designed to help guide the air around the motor car's front.
The relaxed angle and polished stainless steel finish of the grille does much to enhance Spectre's presence using environmental reflection. Along with an aero-tuned Spirit of Ecstasy figurine – itself the product of 830 combined hours of design modelling and wind tunnel testing – the grille enhances the motor car's unprecedented drag coefficient, which at just 0.25 Cd makes Spectre Rolls-Royce's most aerodynamic motor car, ever.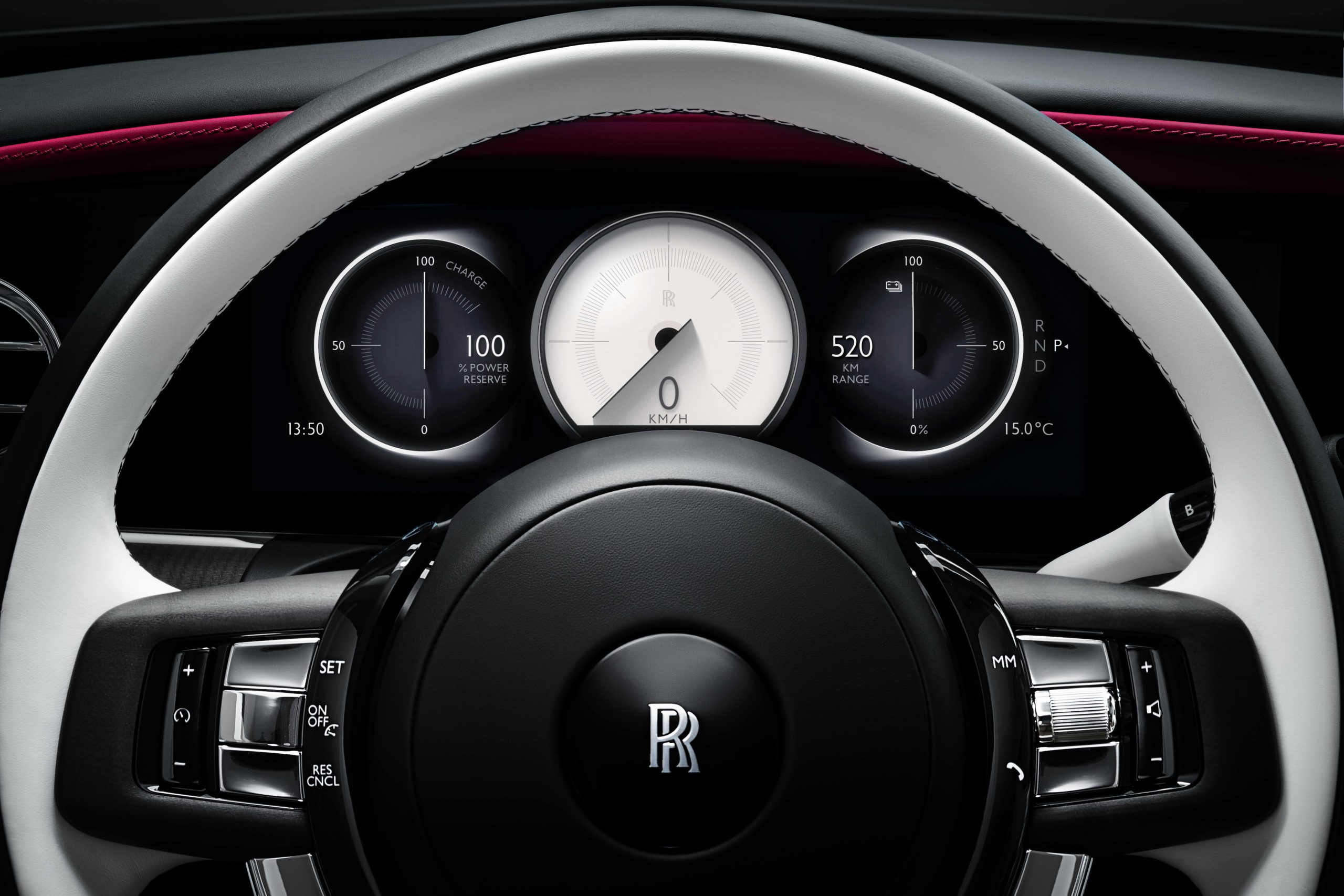 Inside, Spectre is provisioned with the most technologically advanced Bespoke features yet, drawing inspiration from the timeless mystique of the night's sky. For the first time on a series production Rolls-Royce, Spectre is available with Starlight Doors, which incorporate 4,796 softly illuminated 'stars'. The coach doors can also be commissioned with a backdrop of wood Canadel Panelling, which takes its name from the cove in the South of France where Sir Henry Royce and his design team spent their winters.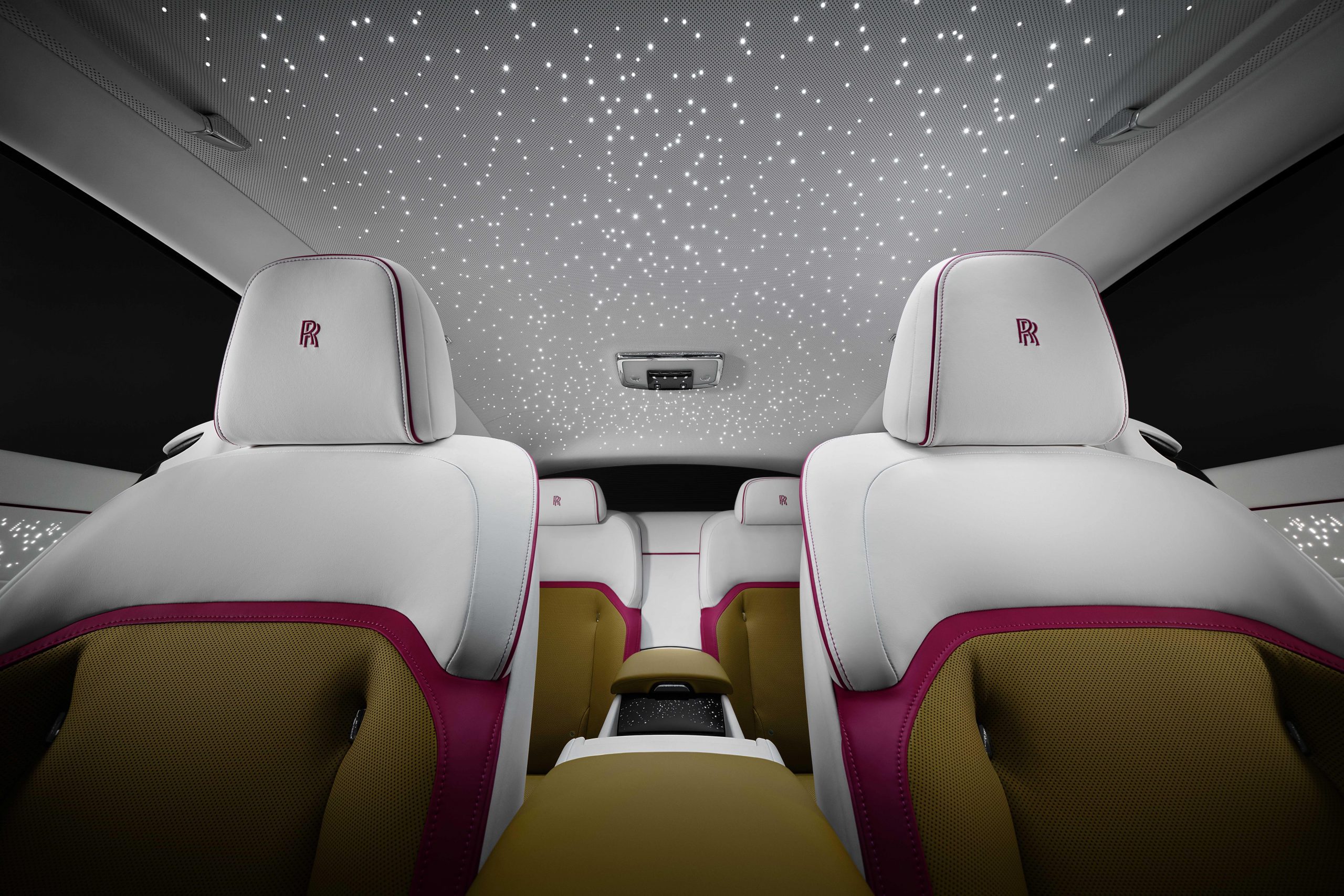 The ethereal night-time theme continues with Spectre's Illuminated Fascia. Developed over the course of two years and more than 10,000 collective hours, it incorporates the Spectre nameplate surrounded by a cluster of over 5,500 stars. Located on the passenger side of the dashboard, the illuminations are completely invisible when the motor car is not in operation.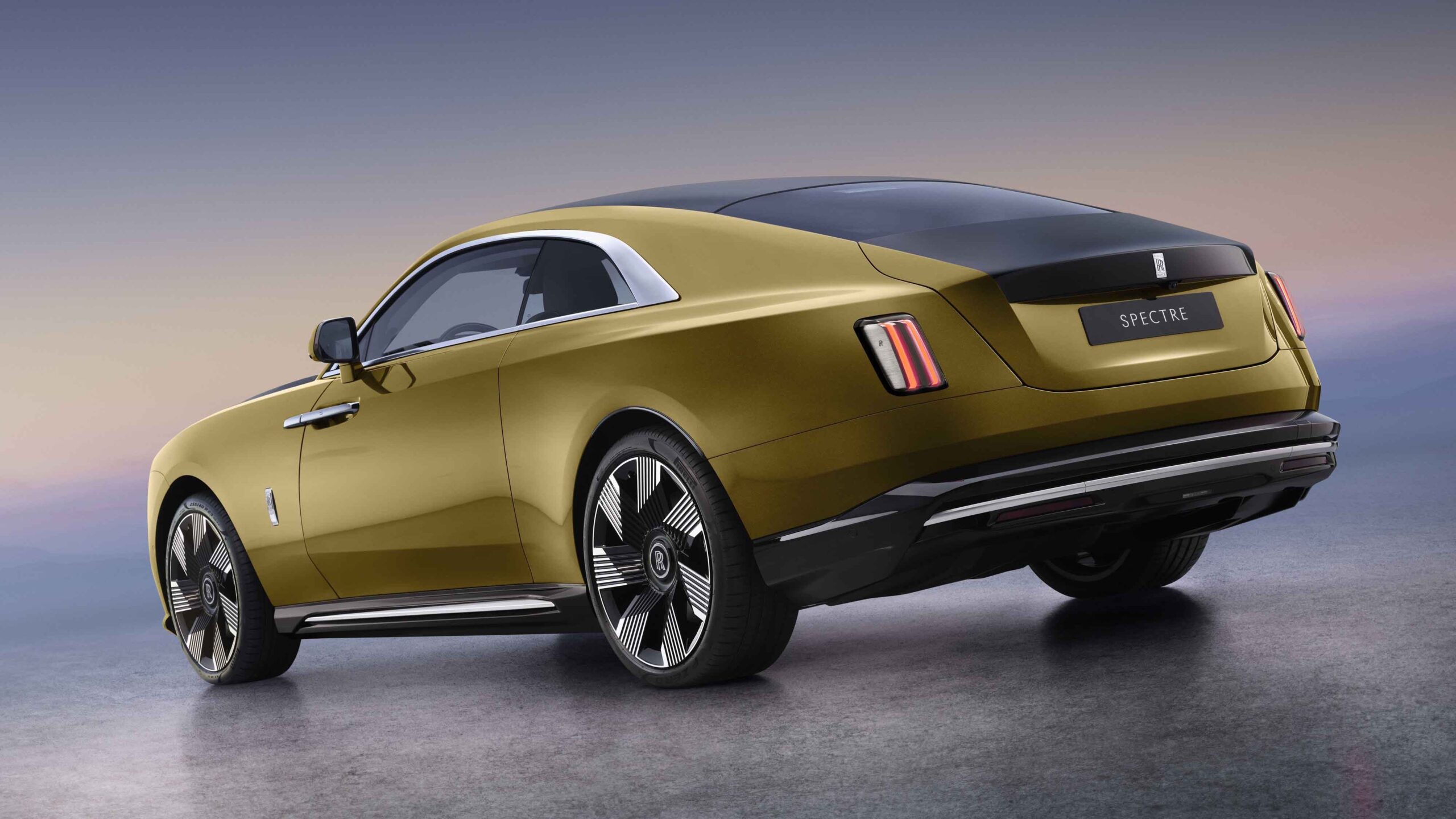 The final power, acceleration and range figures are still being refined, as the extraordinary undertaking of finessing Spectre enters its final phase before concluding in the second quarter of 2023. Preliminary data shows that Spectre is expected to have an all-electric range of 520 kilometres /320 miles WLTP and offer 900Nm of torque from its 430kW powertrain. It is anticipated to achieve 0-100km/h in 4.5 seconds. (0-60mph in 4.4 seconds).