Getting up when it's still dark to drive from Auckland to Taupo is hardly my idea of fun, especially when it was in order to drive some vans (even if they were very good Electric ones). However, shut my mouth, as LDV vehicle importer Great Lakes Motor Distributors had something extra special up their sleeve to drive too, namely teh EV T60, NZ's first all-electric ute.
For those that don't know, LDV is a division of SAIC motor, which besides being the 60th largest Fortune 500 company, is second in the world when it comes to NEVs (New Energy Vehicles) and number 1 in China.
Closer to home, in NZ, LDV has experienced a whopping 167% year on year growth in the van market which has resulted in them being firmly number 2 with 32.5% share of the pie. Impressive indeed, but now they want a bigger slice of the ute market.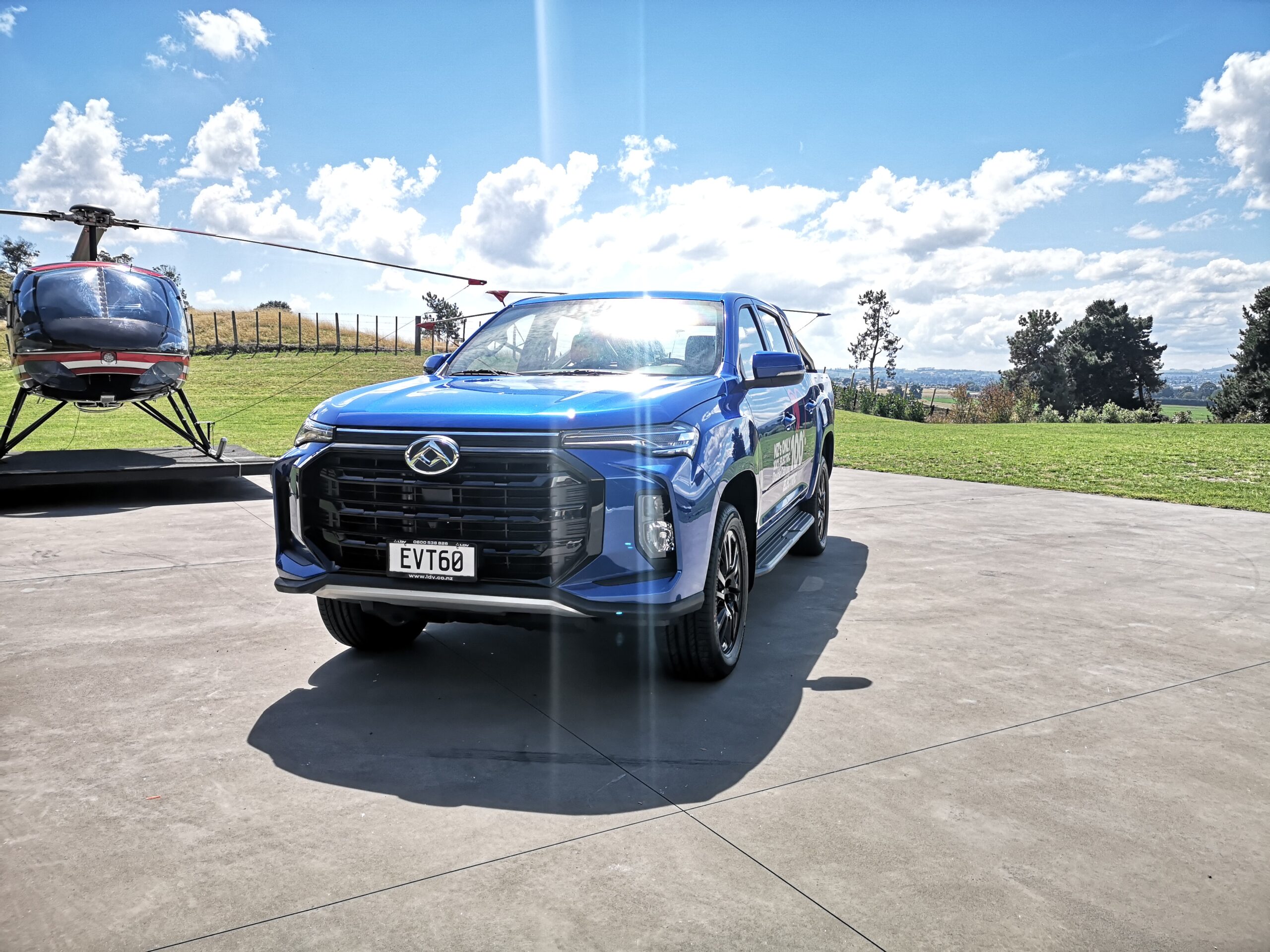 Last year, 40,000 utes were sold in NZ and not one of them came battery powered, this is something that LDV wishes to change, starting right now.
In terms of styling, the LDV EV T60 is based on its fossil-fueled sibling the bi-turbo T60. It's a double cab which means that it's a four door and there's front and back seats. It looks like a ute because it is one, with a rear tray that's capable of a payload (such as mountain bikes and the like) of 900kg and for those that want to tow stuff behind, you have up to 1-tonne braked – that does have a downside though and I'll get to that soon.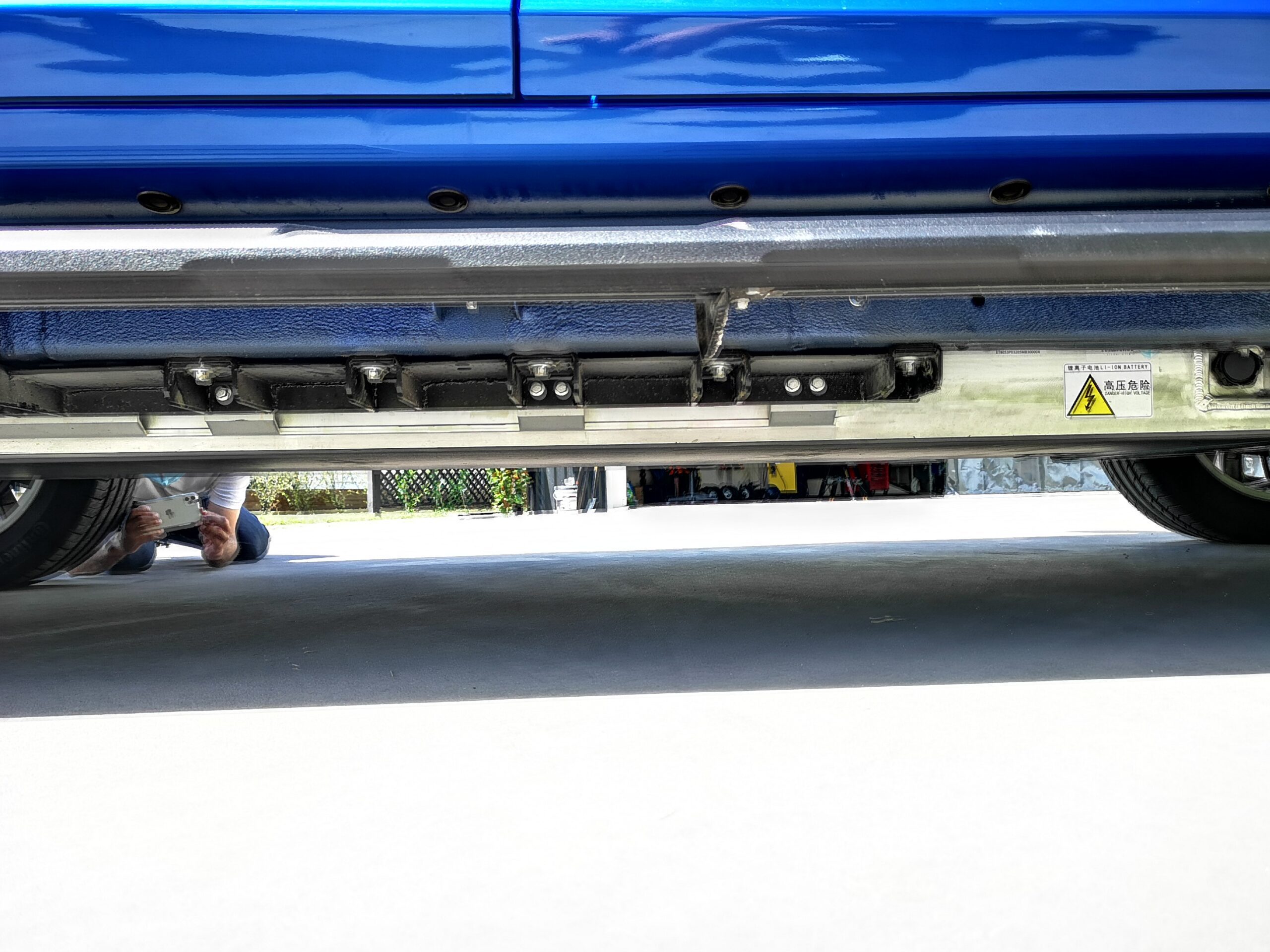 It's a good looking ute, with a chrome front grille, vertical LED DRL's, black side steps and 16-inch black feet. The aftementioned tray bed is coated for added protection and the tailgate has a Maxus branded cover, plus an EV badge to signal what's under the bonnet.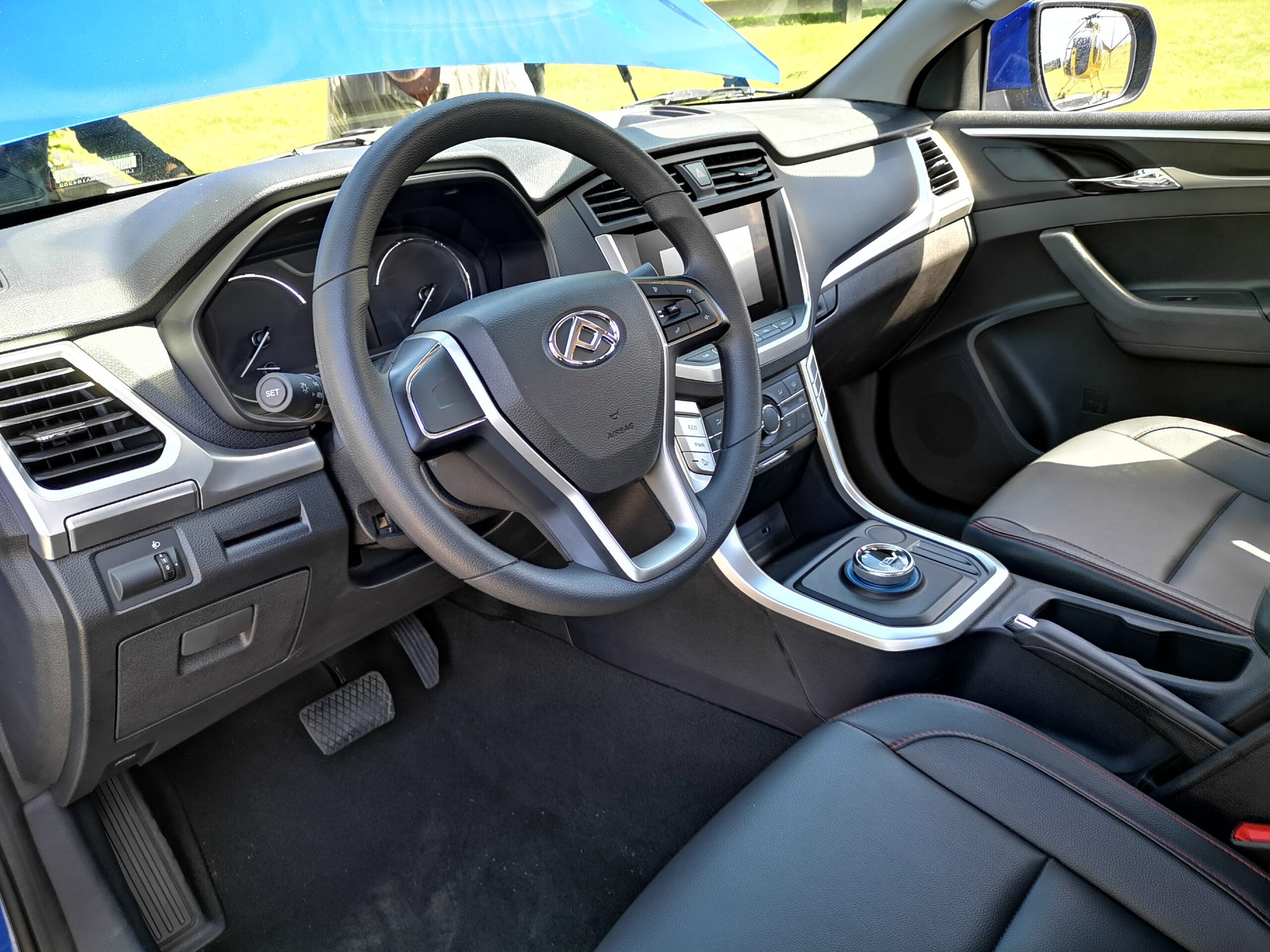 The cabin is less remarkable, although I have to say that the test ute we had was a left hand drive pilot so maybe for the release it will come with the fossil-fueled T60 spec when it arrives. But in the meantime, for those that buy their utes for plushnesss and status… well let's just say they've been frugal with their knobs and dials. However, on the flip side, it does come with a nice list of safety and driving aids including adaptive cruise control.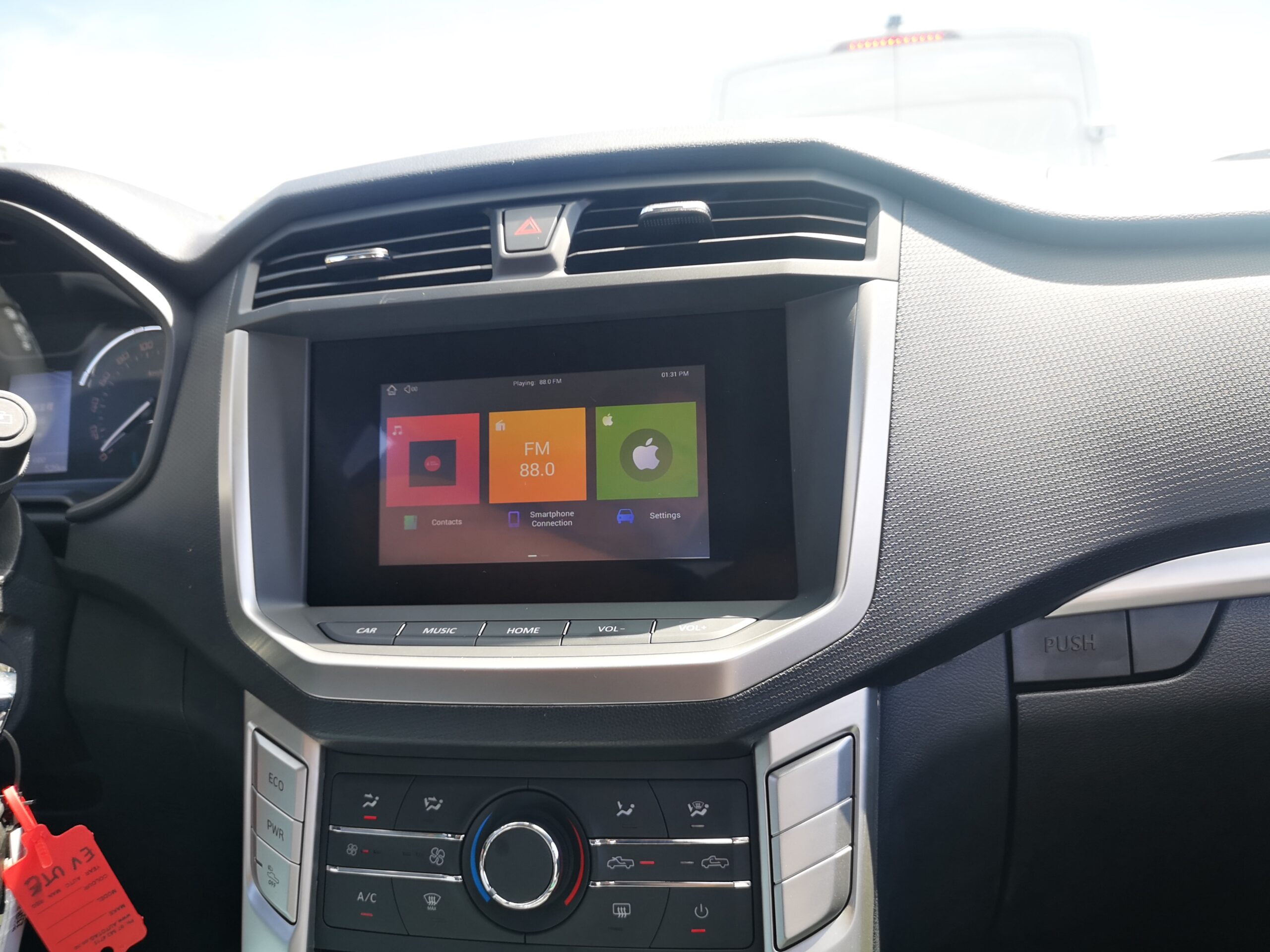 The compact colour infotainment screen is recessed into the dash and the instrument cluster offers up analogue dials with speed, power and battery level info and both are separated by a portrait style digital TFT screen that shows mileage and which driving mode is selected.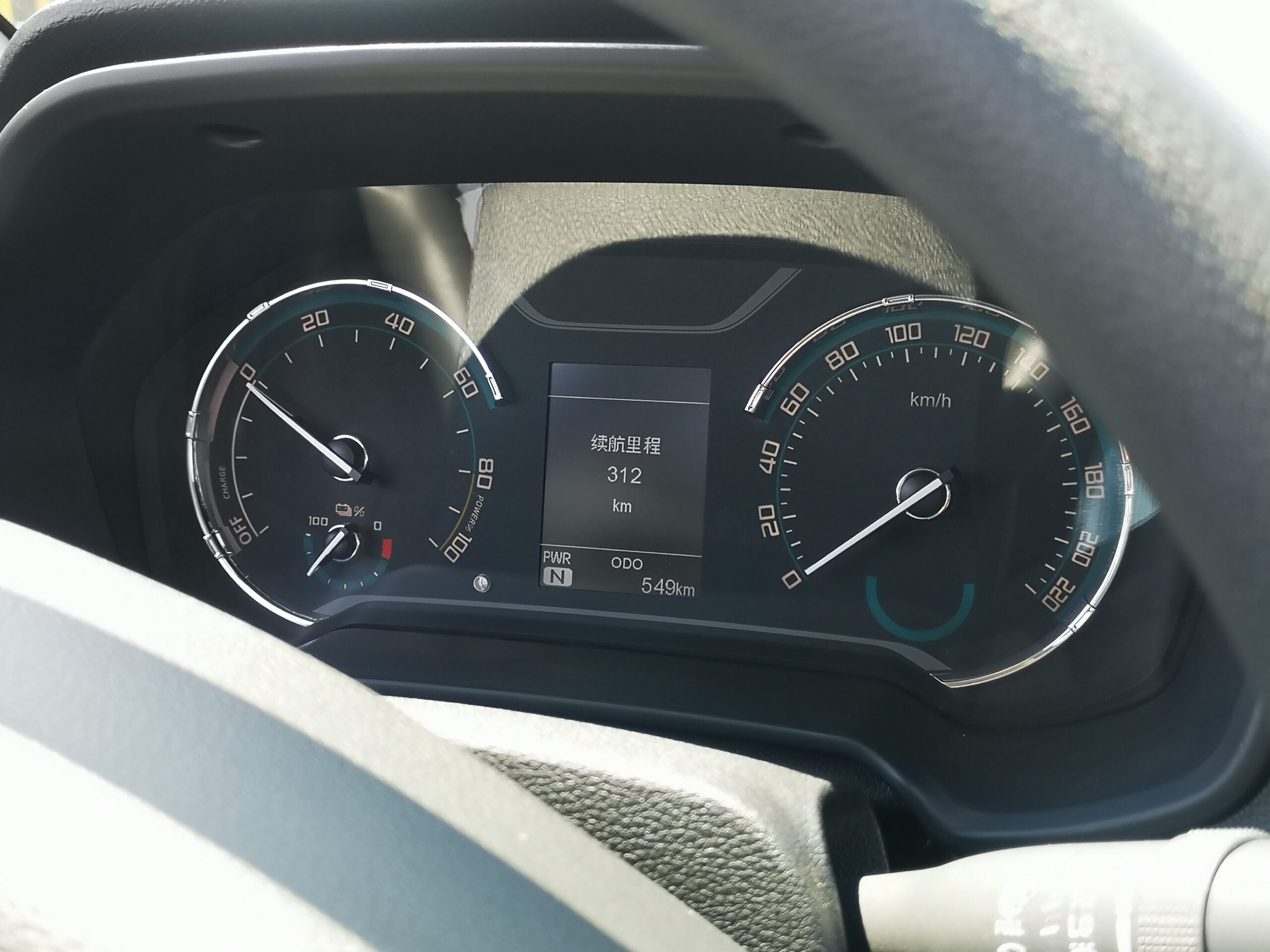 The 88.5kWh battery pack is located under the length cabin, it hangs quite low and could possibly compromise ground clearance (albeit only slightly). Charging and usage details have yet to be released but CCS connection has been confirmed.
It has a smart electric motor configuration and regen is variable via the drive mode buttons on the centre console, ECO, Normal and Power and is rated to 325Km of real world range. In fact, according to an LDV spokesperson, they travelled from Auckland to Taupo in a full charge and arrived with 70km left in the tank.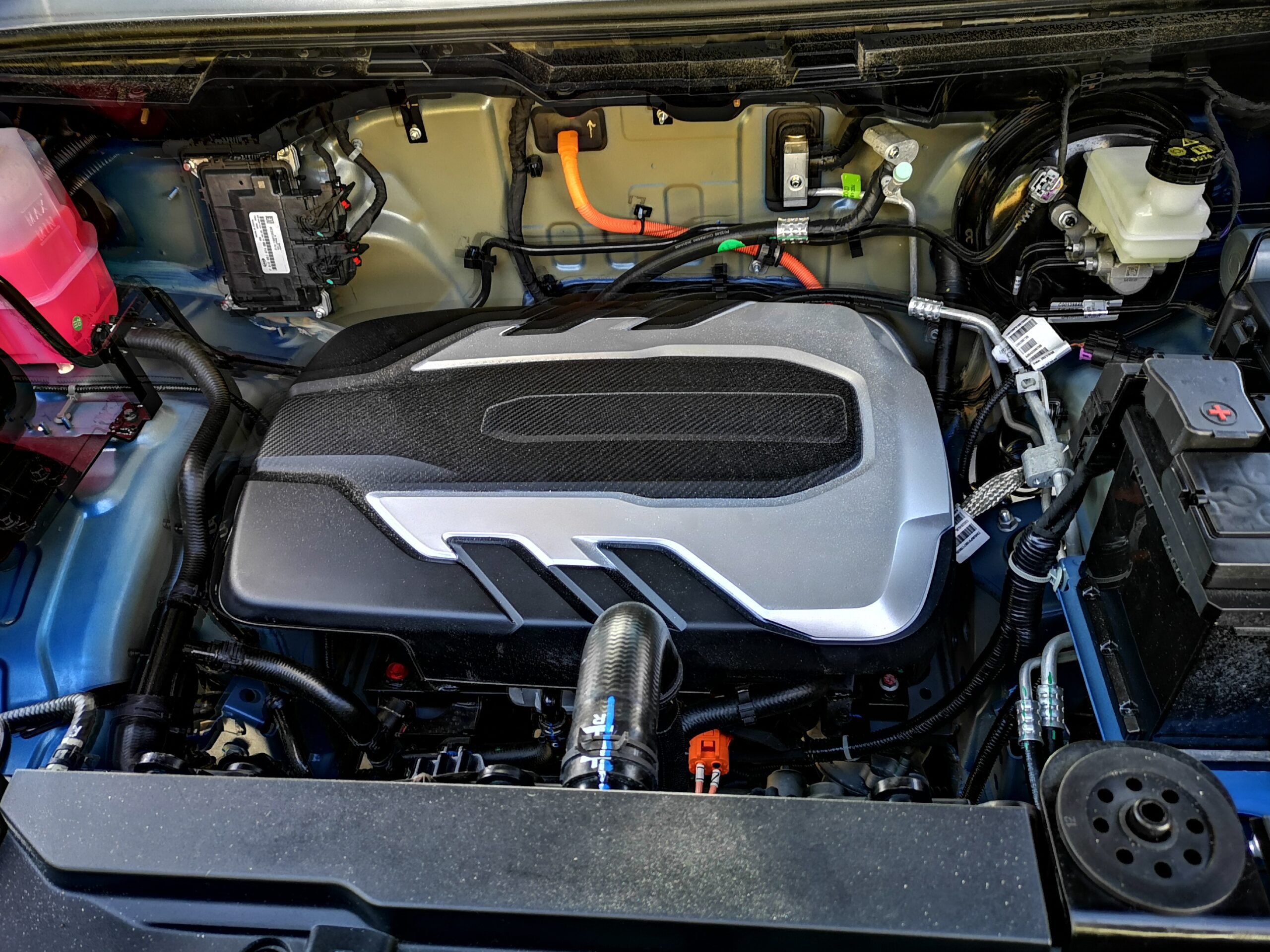 In terms of towing capabilities the EV T60 is rated to 1-tonne (braked), however, this of course will affect the vehicle range (by upto 50%).
We played 'follow the leader' in a cavalcade that included LDV's other EV range, the eDelivery 3's and 9's, on a 120km loop beside lake Taupo, with eight of us taking stints with each model.
My stint came on the section between Atiamuri Dam and Whakamaru which included some nice open straights, various bends and some downhill stretches for regen.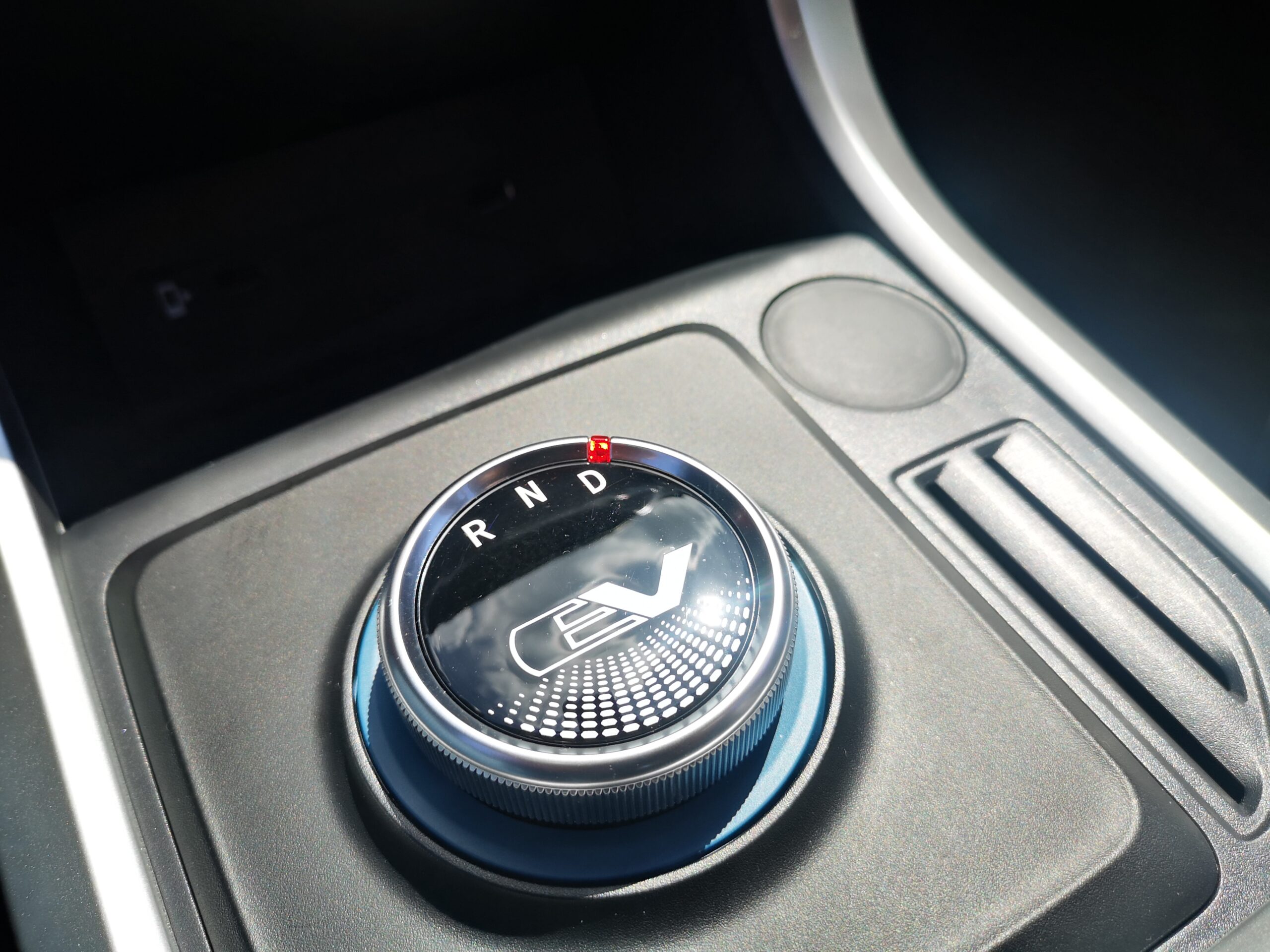 Seat comfort and visibility is fine, with the former coming with red contrast stitching and reasonable side bolstering. Drive selection is a simple twist of the dial from N to D (there is no P) and away you go.
Despite being an EV and therefore having all its 310Nm of torque available from the get go, the EV T60 doesn't have blistering off the mark speed but you are up to road legal speed limits before you know it.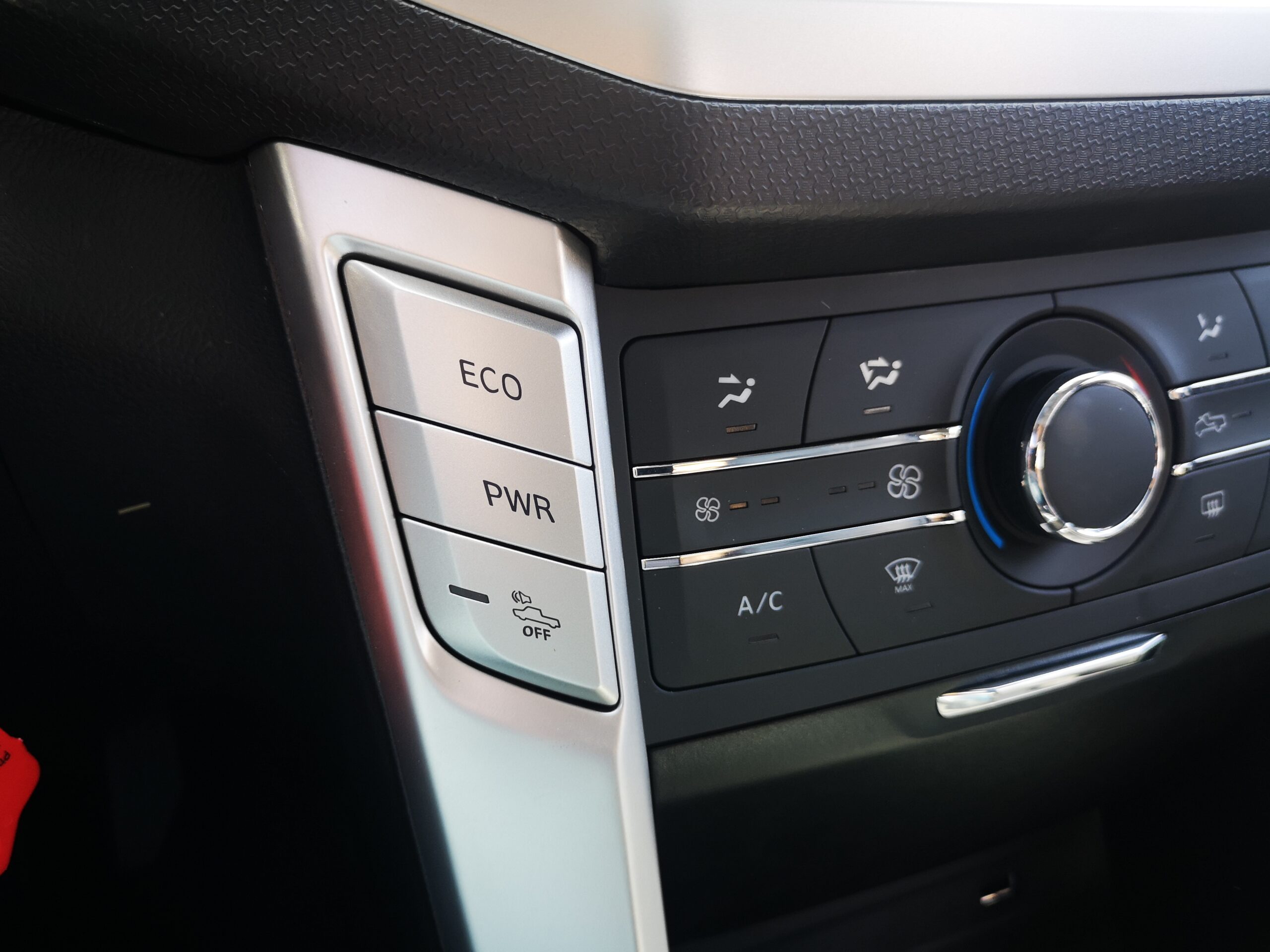 Steering feels nicely weighted with a positive response in the curves. Behind the scenes the double independent front and leaf spring rear suspension is a little bit jiggly and would benefit from a bit of weight in the tub but overall sits well on the road – we didn't venture off tarmac during the drive.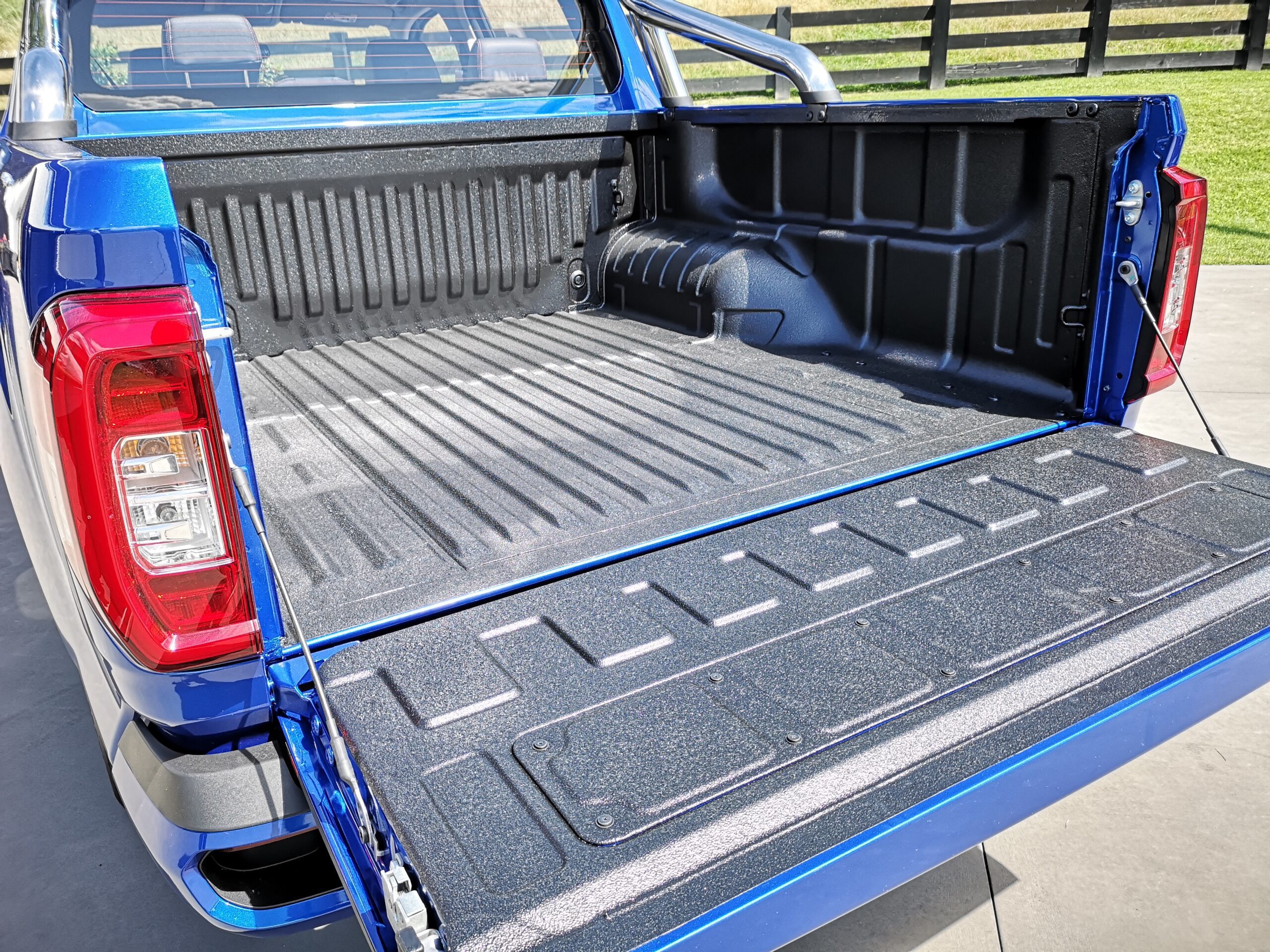 The drive mode selection is slightly unusual with both of the two buttons ECO and Power being able to 'second push' to Normal. There is a noticeable difference between the modes, even when keeping the accelerator in a fixed position, with both speed and regen aggression varying.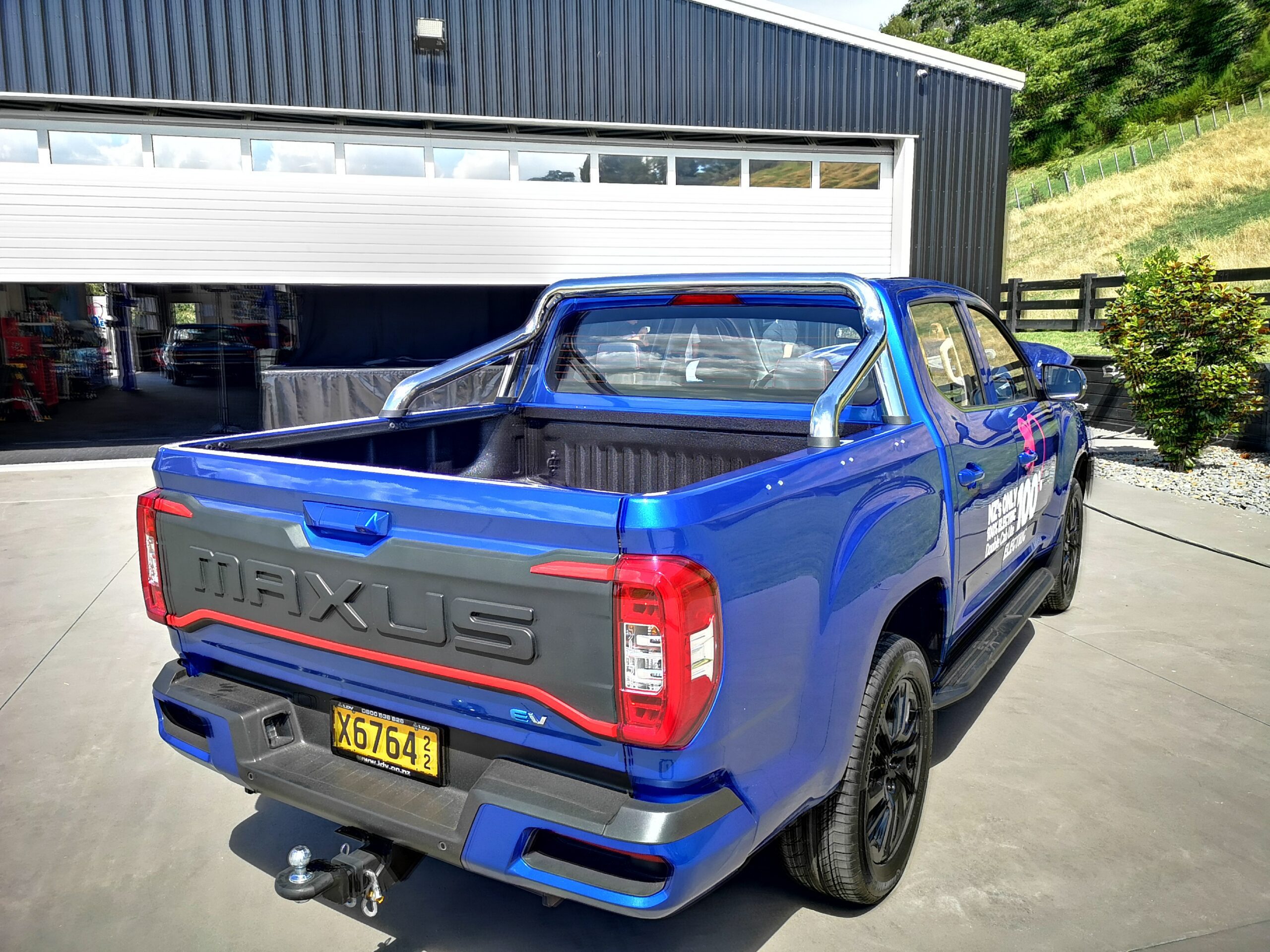 Range pricing and specs have yet to be released, but depending on your requirements, grabbing the model with the $8,625 rebate after purchase would be a great incentive. The EV T60 is expected to arrive in time for summer this year, however, the order books are open right now. LDV has an EV webpage where you can secure your new EV ute with a refundable $1000 deposit, you are then allocated your number in the queue.