California EV manufacturer Lucid has just launched Sapphire, a subbrand aimed at introducing (even) more performance to the line. The first model to carry the precious stone moniker is the Air Sapphire, which was showcased at the Monterey Car Week and intends to dial up to 11 every metric where the "regular" Air was already nothing to sneeze at.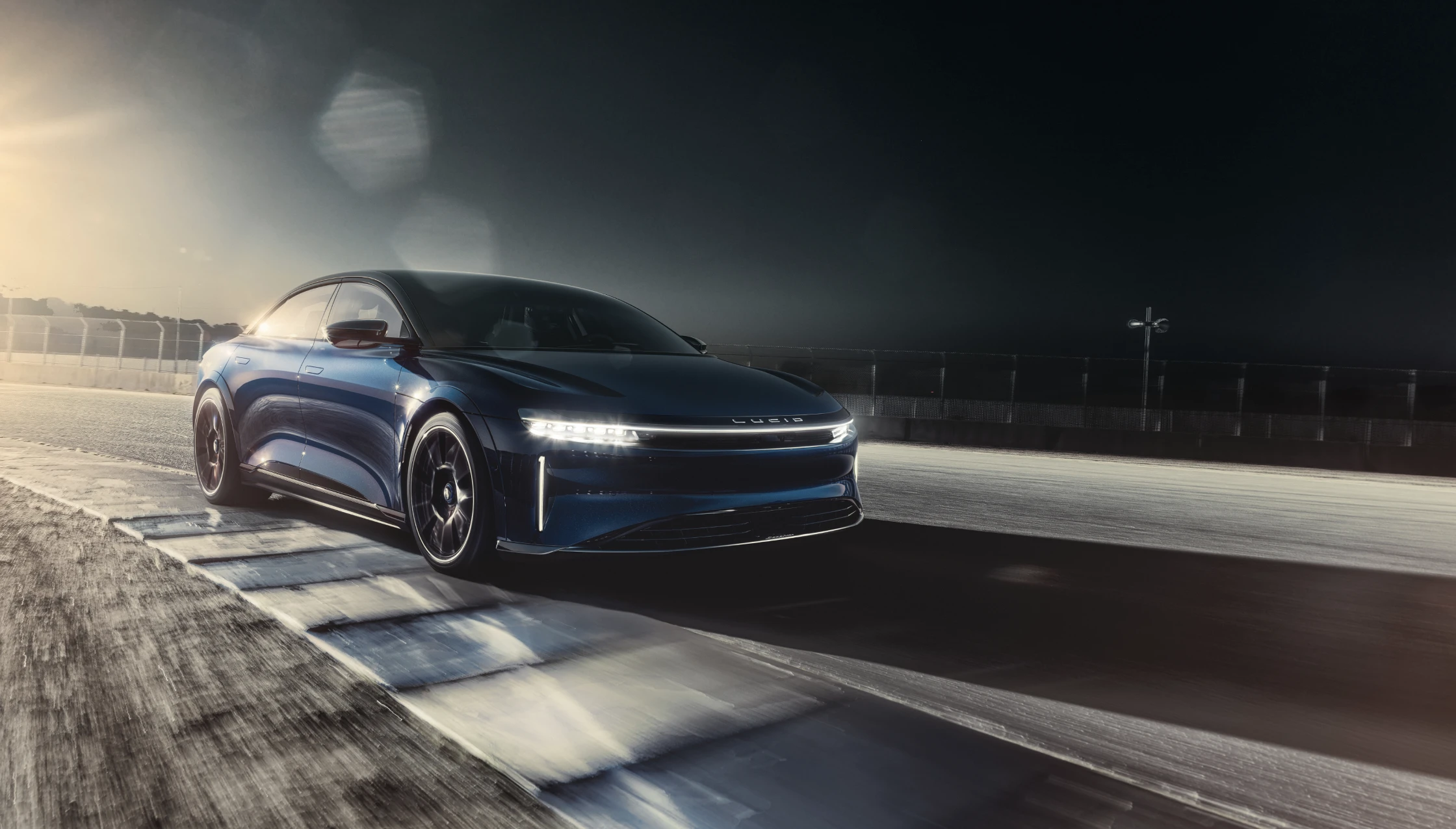 First, there are the motors. There are 3 of them this time, which should be good to bring the luxury car to 100km/h in less than two seconds. The claimed power figure is around 900kW, which is not too far off from what previous two-motor versions of the Air could achieve, so it seems they are being conservative for the time being. Other figures have been claimed, so let's have a closer look at them.
Being an EV, there's always the range talk, and the Air Sapphire doesn't disappoint. Again, official numbers are still to be confirmed, but rumor has it we'd be looking at over 640km. Considering the Tesla Model S Long Range can drive 650km on a single charge and that Lucid loves beating what the fellow American electric car maker can offer, we should see the 650 mark being surpassed as well, even if it requires the use of the cool aero discs owners can easily install.
Back to the exciting stuff, there are improvements on the speed front, be it gaining or shaving it. Alongside the less than 2 second sprint, Lucid has also claimed the Air Sapphire will "do the ton" (drive to 160km/h) in less than 4 seconds and a sub-9-second quarter mile. These are all ludicrous numbers, so it's assuring to know it comes equipped with 10 piston calipers that bite on 16.5 inch rotors made using a new carbon weave technology better at dissipating heat. You'll welcome that if you're trying out the car's top speed of 320km/h.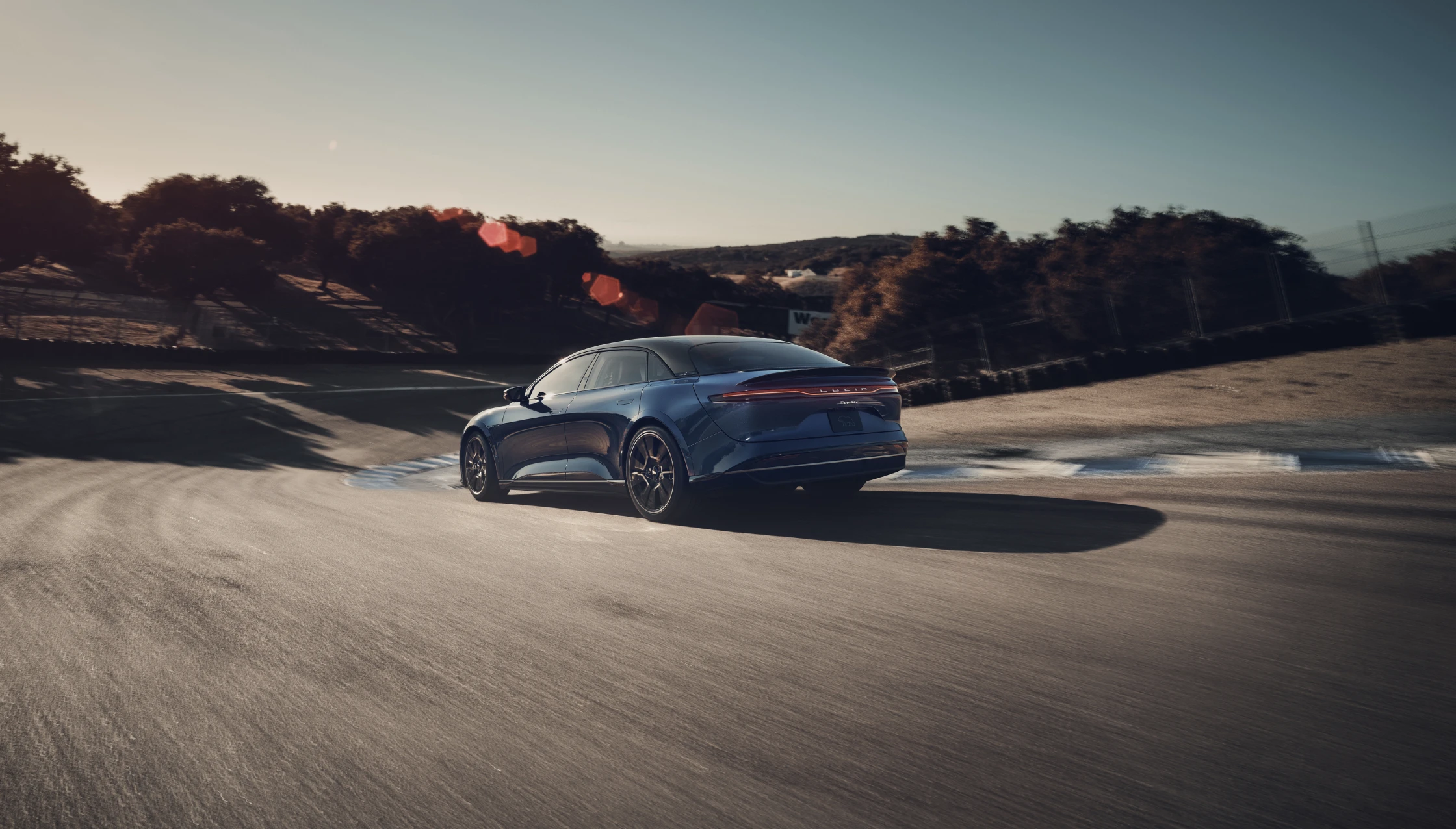 All this performance is handled by tailor made Michelin Pilot Sport 4S "LM1" to signify Lucid Motors. The staggered fitment uses 20 and 21-inch wheels linked to a suspension that brings stiffer springs and bushings, new dampers and recalibrated anti-roll bars. The software aspect of it is covered, too – reprogrammed stability and traction controls, new power steering and ABS logic are all part of the program. And then there's Sapphire mode, the dedicated mode that is expected to bring additional features such as a launch mode, a track mode, and maybe a time attack mode.
In an effort to distance themselves from the thinking that EVs are silent dragsters, Lucid says all Sapphire products will be full-fledged performance cars. For starters, the two motors that make up the Megawatt Drive (their name to the new twin motor arrangement in the rear) aren't mechanically linked. The Air Sapphire can spin one motor forward while the other begins regenerative braking. This allows for a new age kind of torque vectoring that Lucid claims is both quicker and more effective than rear-wheel steering. Impressive.
Interior information is quite light at this stage as it is clear the focus has been on the performance figures. Pictures do, however, show that a bit of love was given to the cockpit, that now has elements upholstered in Alcantara and Sapphire Blue, the only colour available in the exterior as well.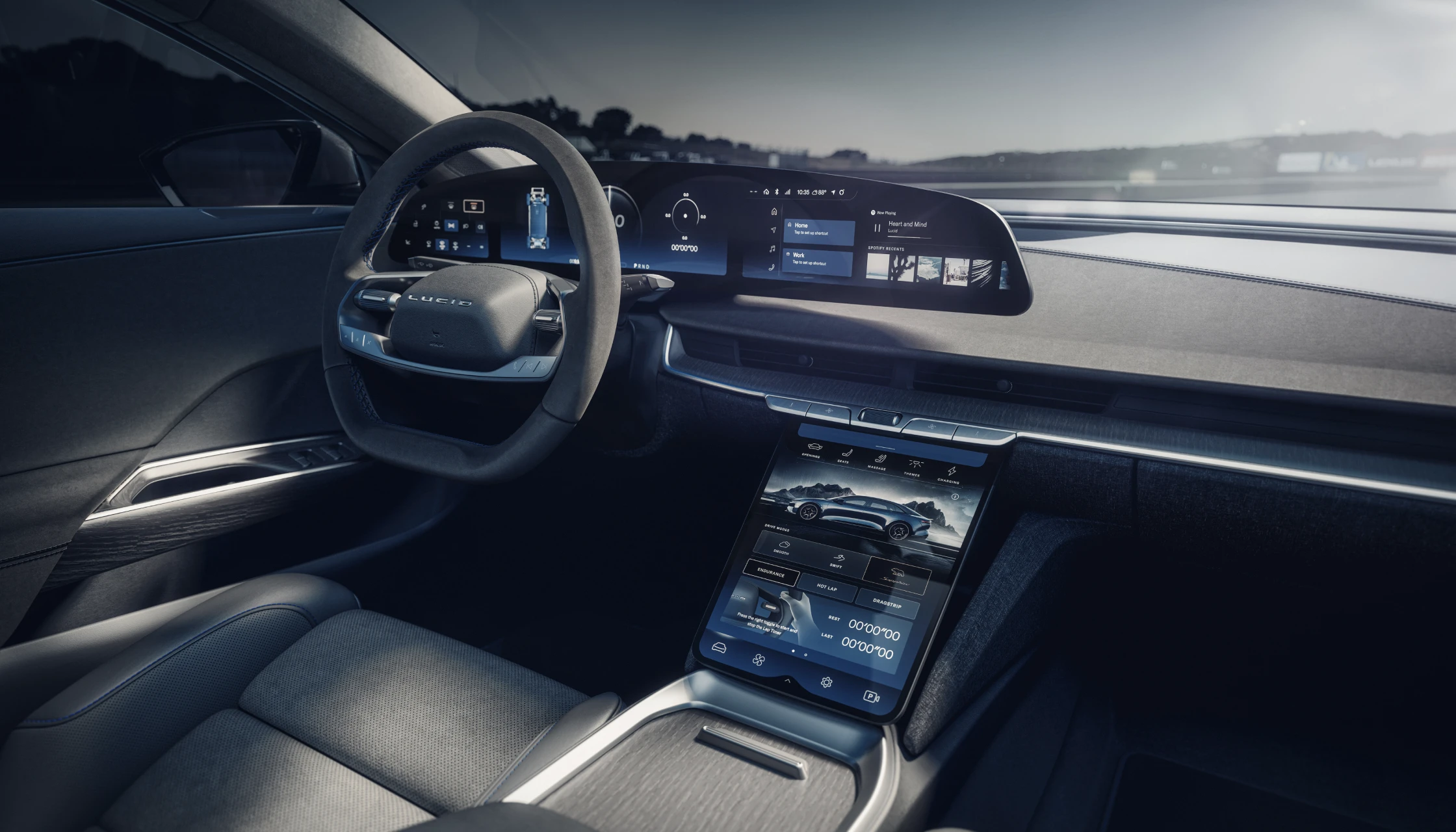 How much is it, you ask? US $249,000, according to Lucid. In other words, it is a premium of around $70K over the Air Grand Touring Performance, and orders are already being taken, with deliveries in the first half of next year. For the US, that is – RHD markets still have to wait longer as no other versions of the Air have started being delivered, and they can't come soon enough.