We recently reviewed the all-new Peugeot 2008 GT SUV and found it to be an absolute delight, well there's an all-electric version too and Peugeot NZ felt that we should test that out too, we're pleased they did.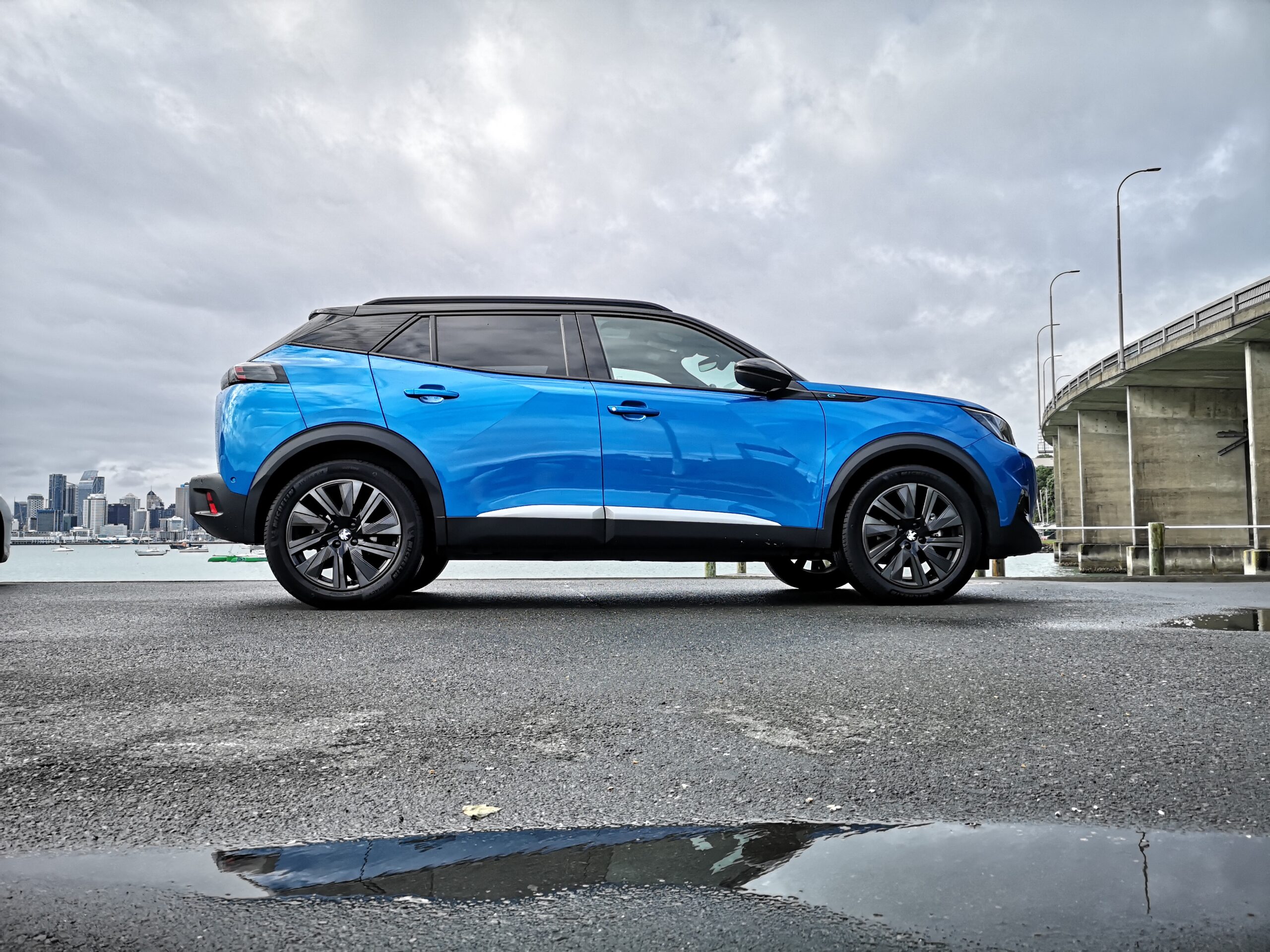 First glance the e-2008 looks exactly like its petrol version, and that is not a bad thing at all. Same size, same shape, same great eye-catching curves, however, look a little closer and the raft of subtle changes appear.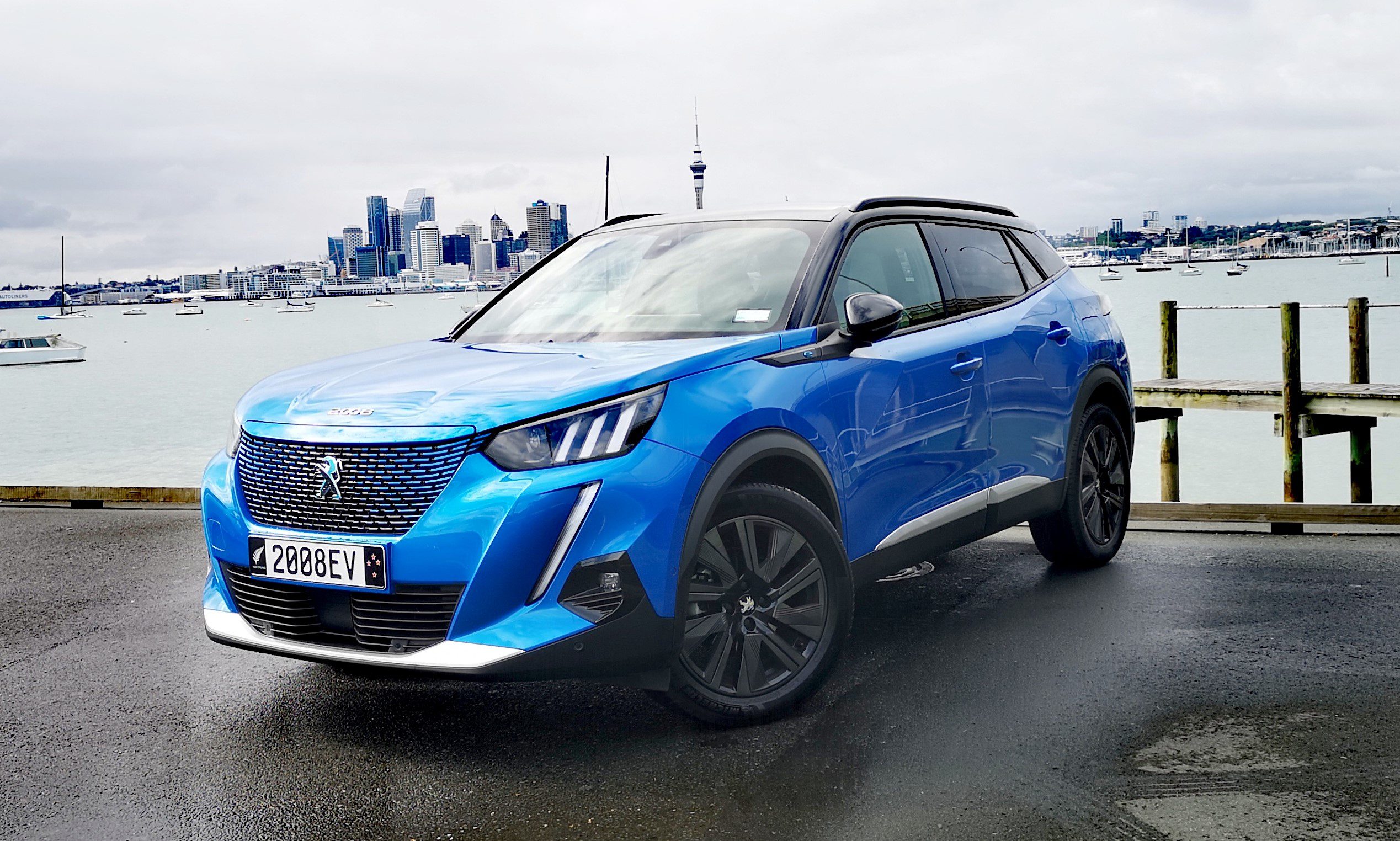 Depending on what angle you look, both the body-coloured chequered front grille and a dichroic Lion which changes colour, offering up a (in my case) blue hue that really catches the attention. Continuing with the blue theme, blue 'e's' can be found on contrasting black trim at the top of the front wings and preceding the 2008 lettering on the tailgate – but oddly not on the 2008 bonnet lettering (yet I know it's numbering). As I said, these differences are subtle but very effective.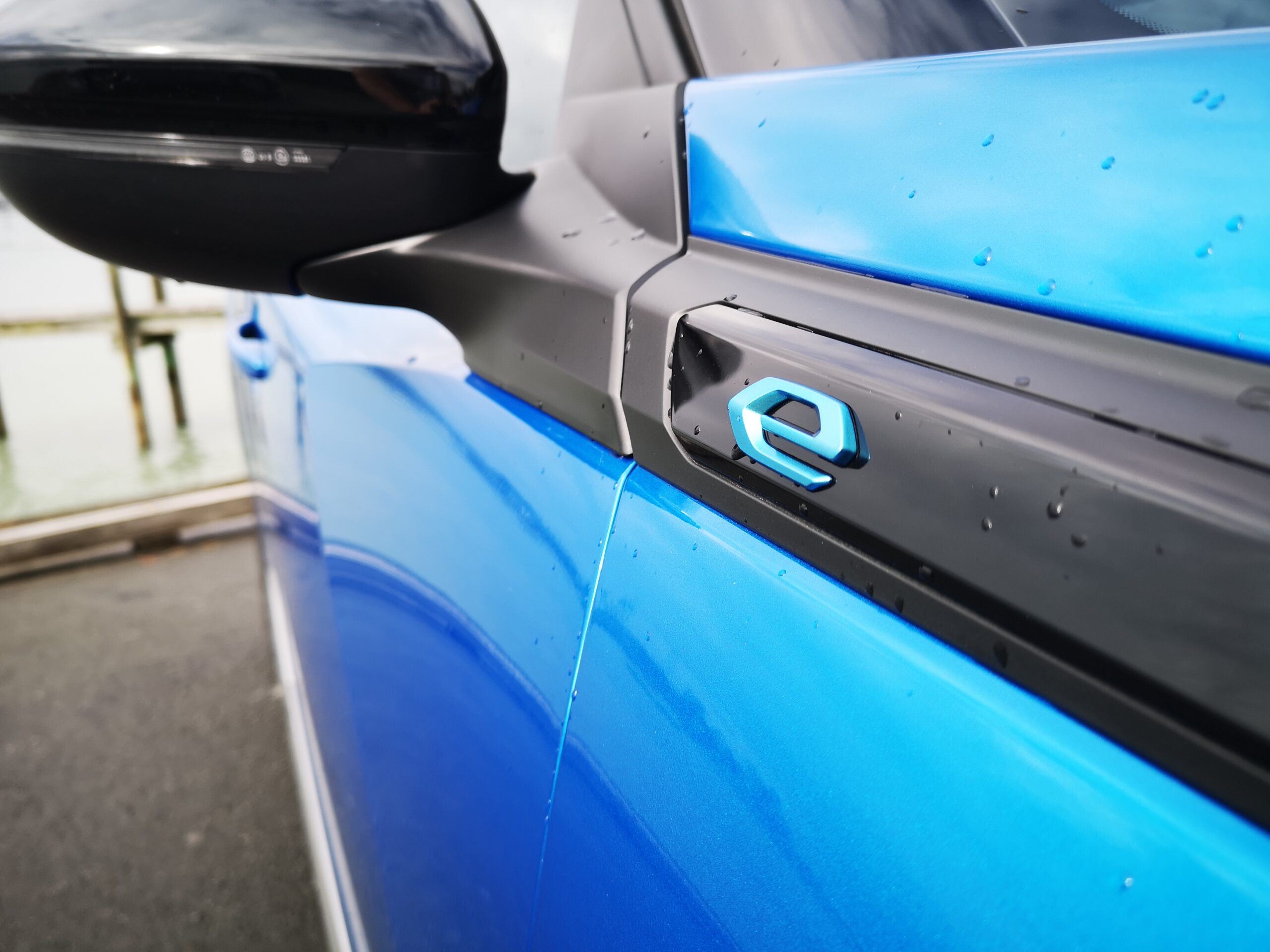 The interior has been tweaked too. The cabin now comes with an exclusive Alcantara Gréval (an area North West of Paris) Grey seat trim, the gear know now has a 'B' selection for regenerative braking and the digital screens have EV data on hand for you to know all sorts of geeky stuff – ok some of it is important, such as range – which by the way is 332km (WLTP).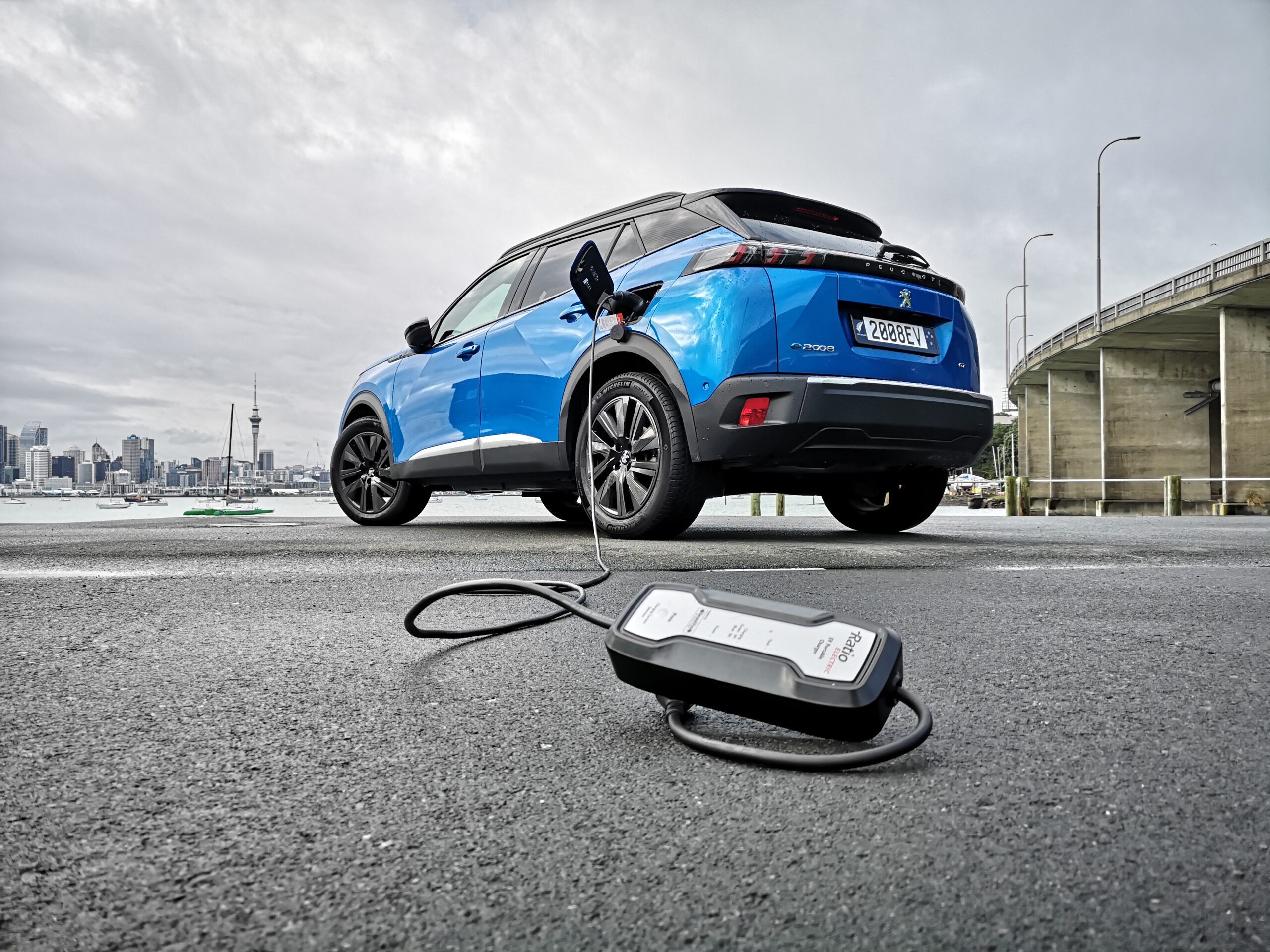 Being a full EV (or BEV), the e2008 has an fully electric powertrain that consists of a 100kW motor with 101kW of power and 260Nm which when in sport mode delivers 0-100km/h in 9 seconds, admittedly not mind-blowing but it seems quicker thanks to the EV's instant torque.
Under the back seats and hidden in a boot compartment is the e-2008's battery, which for those that are in the know (or want to know) is 50kWh. For us less mortals, charging can be done at home via a trickle cable or wall box or using a 100kW rapid charger where you can charge to 80% in just 30 minutes. What's more, the Peugeot e-2008 SUV also offers programmable deferred charging from the screen, so you can not only set your home charge to begin at a low cost overnight rate but also start or stop charging at any time and consult the charge status – not sure why you'd want to that but you can.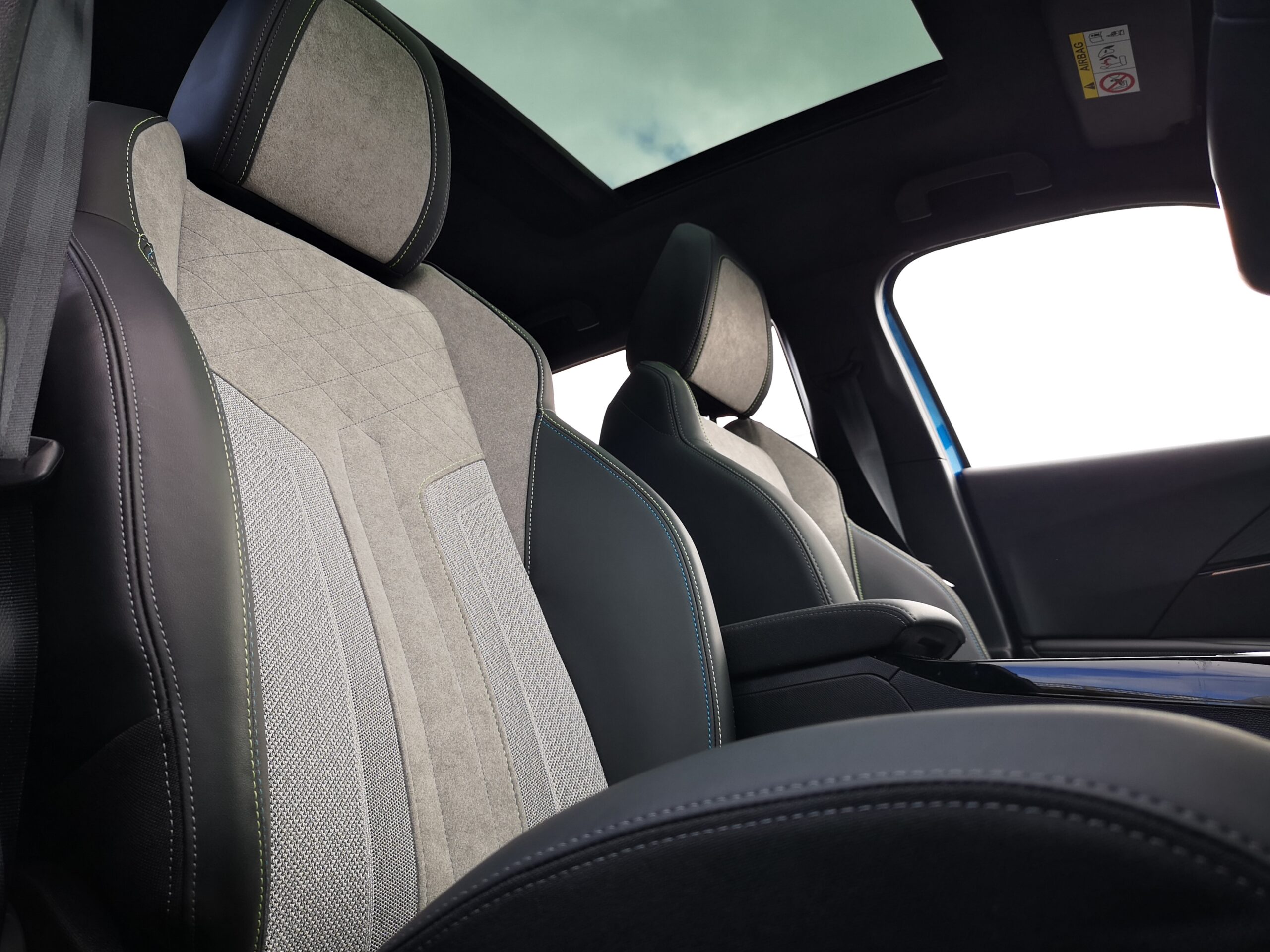 As previously mentioned, added to the Peugeot's touchscreen displays is your electric driving data which is projected onto the 3D digital dash as a hologram, (oh so very star wars) and for extra EV driving joy, there is a computer animation showing drive train operation in real time, so whether you are powering the battering or vice versa.
Not surprisingly, hopping in and preparing to drive the e-2008 is the same as the petrol GT, however, there is no roar from the engine upon start-up (which takes a second or two). Visibility, comfort and interior trim 'wow' are the same too – Peugeot make good looking interiors nowadays.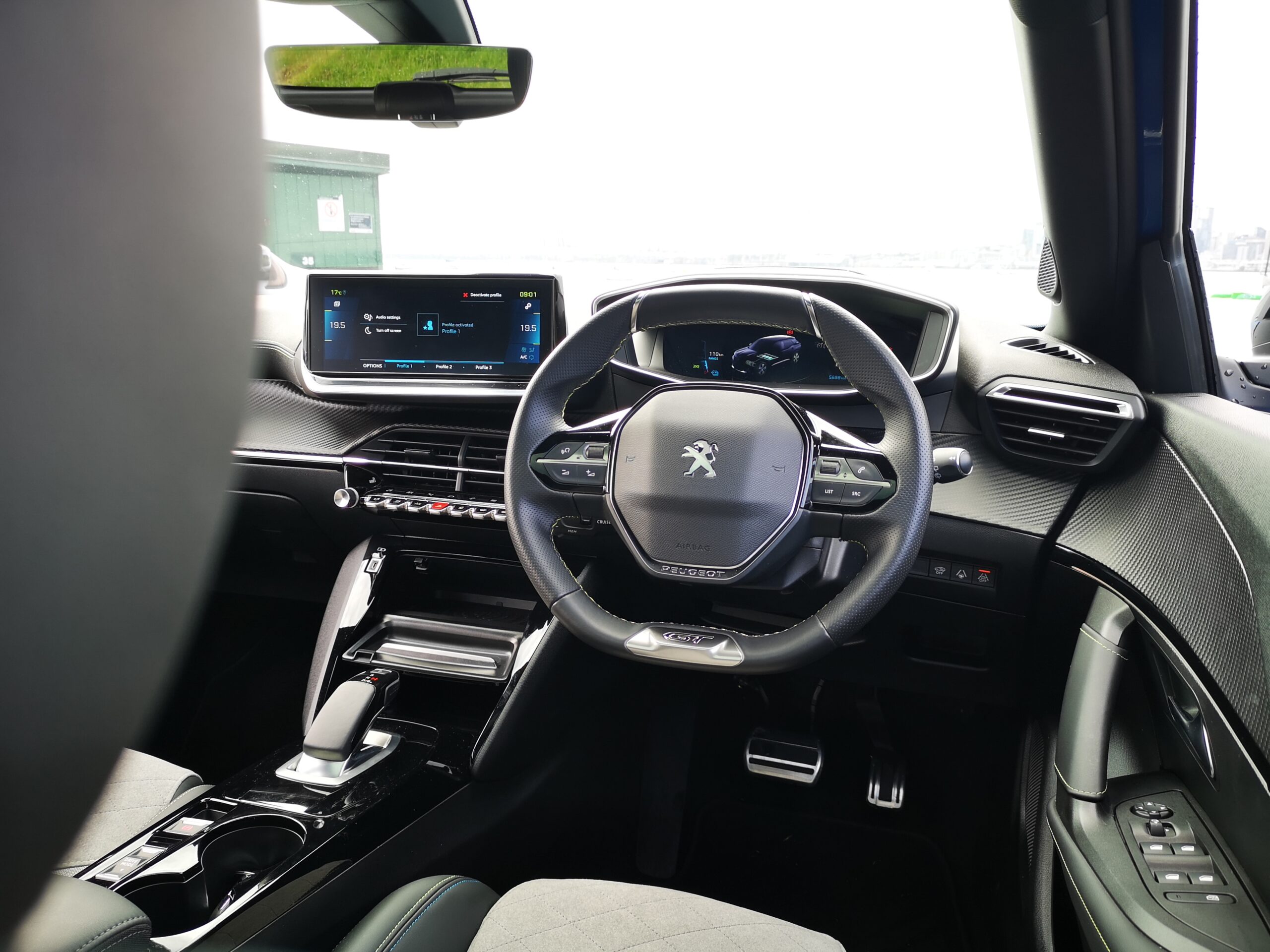 The e-2008 comes with three driving modes with Eco optimising battery life and range, (barely used in my case), Normal for optimum comfort for everyday use (again not used that much) and Sport where priority is given to performance and driving sensations, which is just right to be honest.
The small Sporty steering wheel makes town and city navigation easy and when out on the open road, offers racing driver appeal. The low center of gravity makes for more aggressive cornering (vs the 2008 GT) and the overall ride is really good, just quietly I preferred it to its fossil-fueled sibling.
The e-2008 also comes with two braking modes, you don't have to do anything for the general day to day moderate regenerative braking, but for increased, move the gear lever to B and receive deceleration that's controlled by the accelerator pedal – it's still not what you'd call aggressive.
My one issue with the e-2008 was getting out, not that I was reluctant to leave (although it is a very nice compact SUV) but you can't do it quickly. If you press the stop button and try to get out, the e-2008 lets off no end of alarms telling you that it's still on. Just as with the start up, you must press and hold said button for a second or two – it just takes a little getting used to.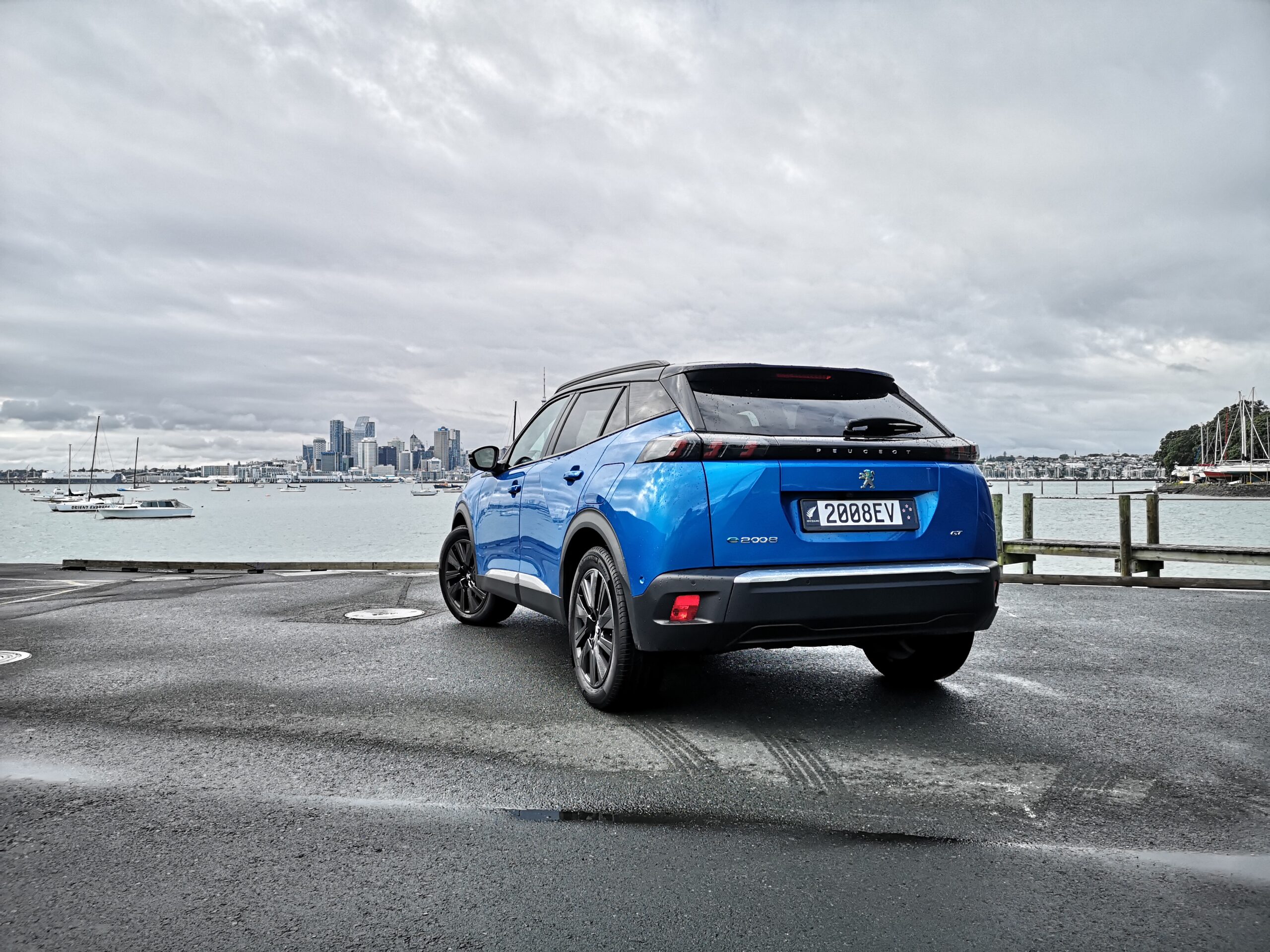 The battery is guaranteed 8 years / 160,000 km for 70% of its charge capacity. By buying a PEUGEOT e-2008 SUV electric car, aspiring owners are able to utilise the full New Zealand Government Clean Car Rebate of $8,625. This takes the net price of the new PEUGEOT e-2008 SUV to $63,365 + ORC.