New Zealand's favourite PHEV the Outlander has upped its game again, with a 52% increase in pure EV range, 45% greater battery capacity and a powerful new 185kW/450Nm EV drive system. It's so good that Mitsubishi New Zealand thought it was high time we took it for a spin – well ok then.
Having only driven the Eclipse from the current line-up of Mitsubishi vehicles, I must say that I was rather looking forward to getting behind the wheel of its most popular PHEV. In fact a couple of my industry insider friends (ok colleagues) have been very impressed with the latest iteration which is high praise indeed.
First impressions of the next generation Outlander PHEV gave me plenty to mull over. I had been given the top of the line VRX 4WD in Atlantic blue and with its contrasting silver and chrome styling accents, it's hard to miss in any car park.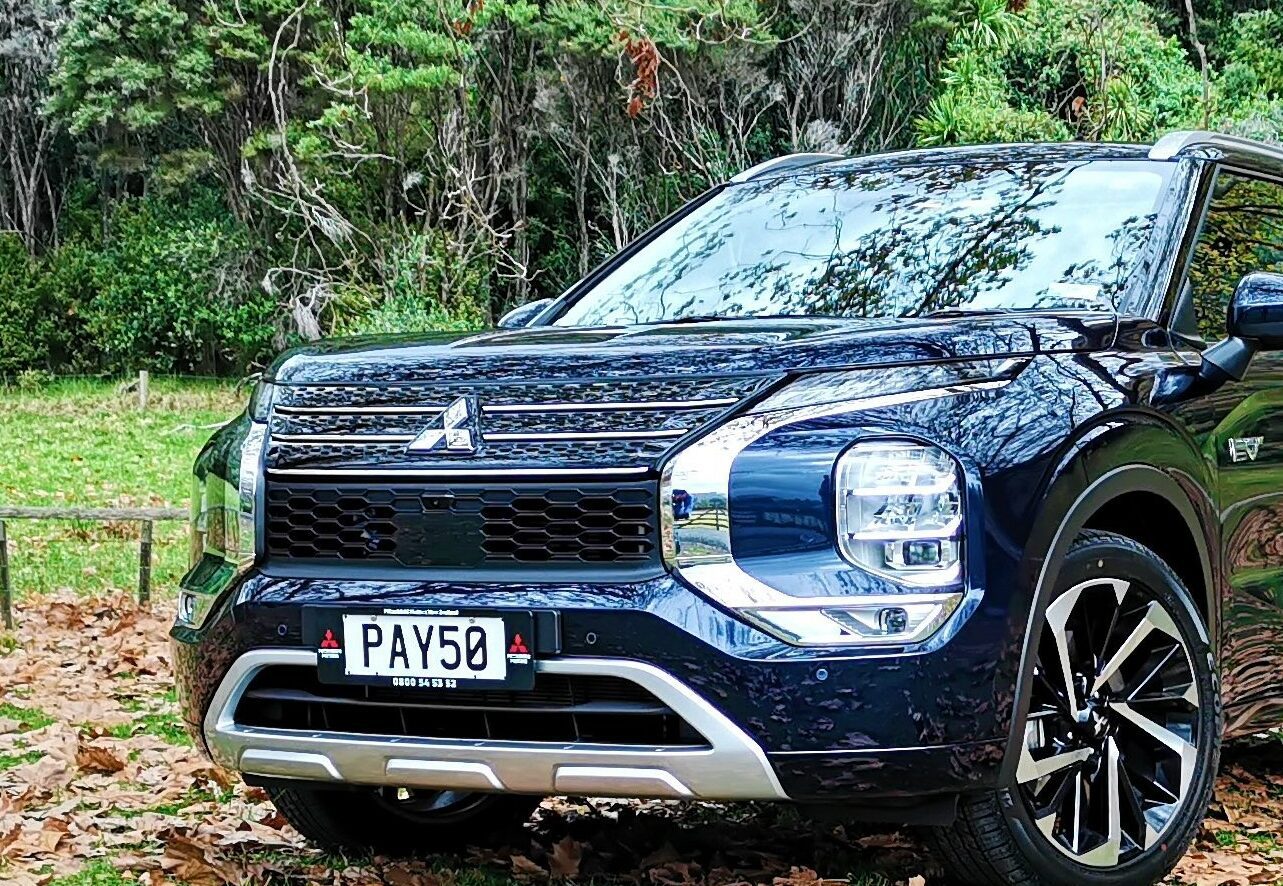 The face boasts the latest iteration of Mitsubishi's 'Dynamic Shield' design language – which is to do with the D and C shaped pieces of chrome at the front and a bit of the stuff between and around them.
The LED DRL's sit under the bonnet which has a kind of double power dome shape to it (or an anti power dome in the middle, depending if you're an optimist or pessimist), while the headlights are LED's too in three levels. It's all underlined with a silver skid plate for when you decide to get a little more adventurous.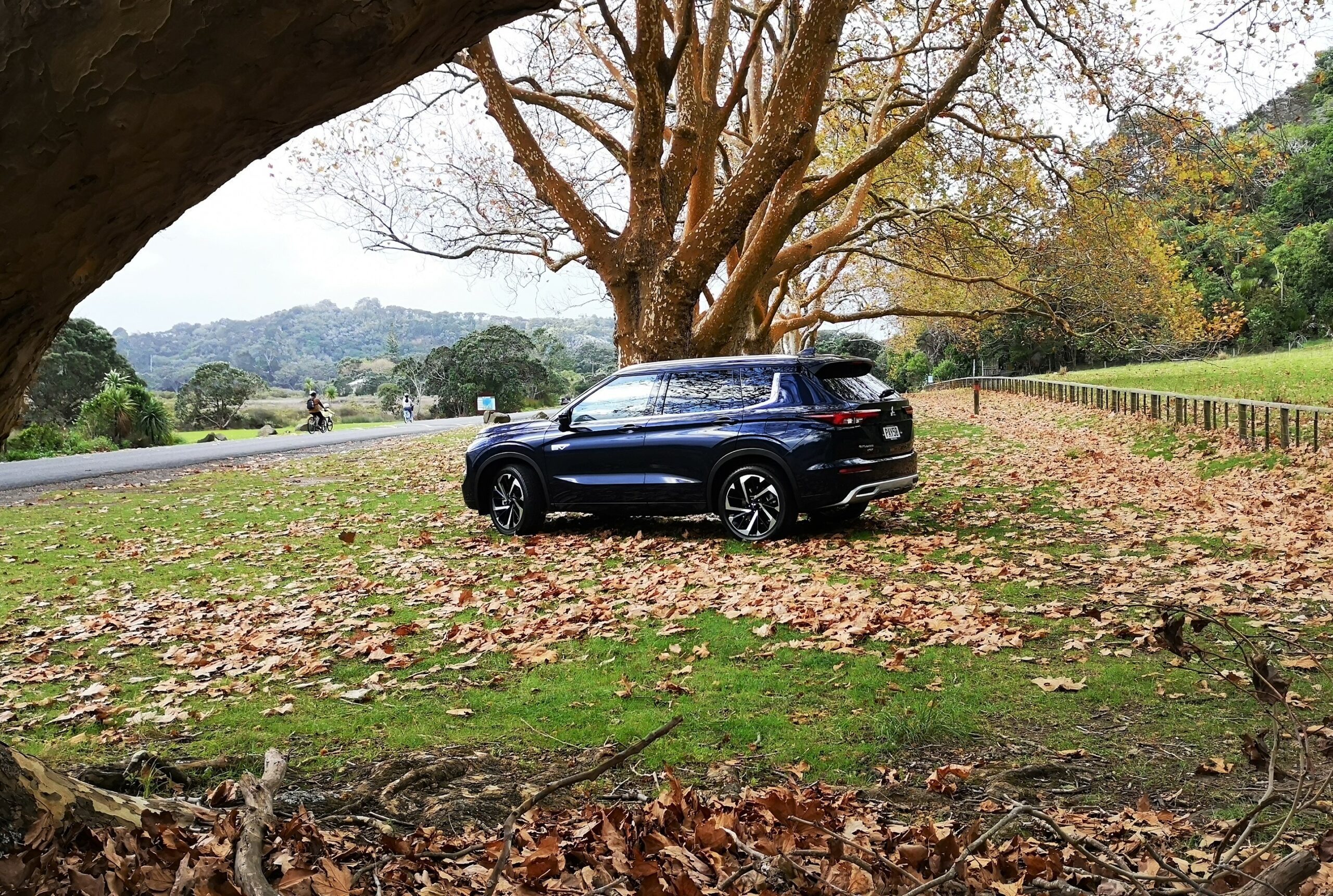 The profile sports an unmissable PHEV/EV sign, body coloured door handles and mirror caps, plus some protective trim on the arches around its 20-inch alloys. The rear is a little more stoic, with LED tail lights, a rear scuff plate and a kicker tailgate that opens to 634L of luggage space or (arguably) another two seats.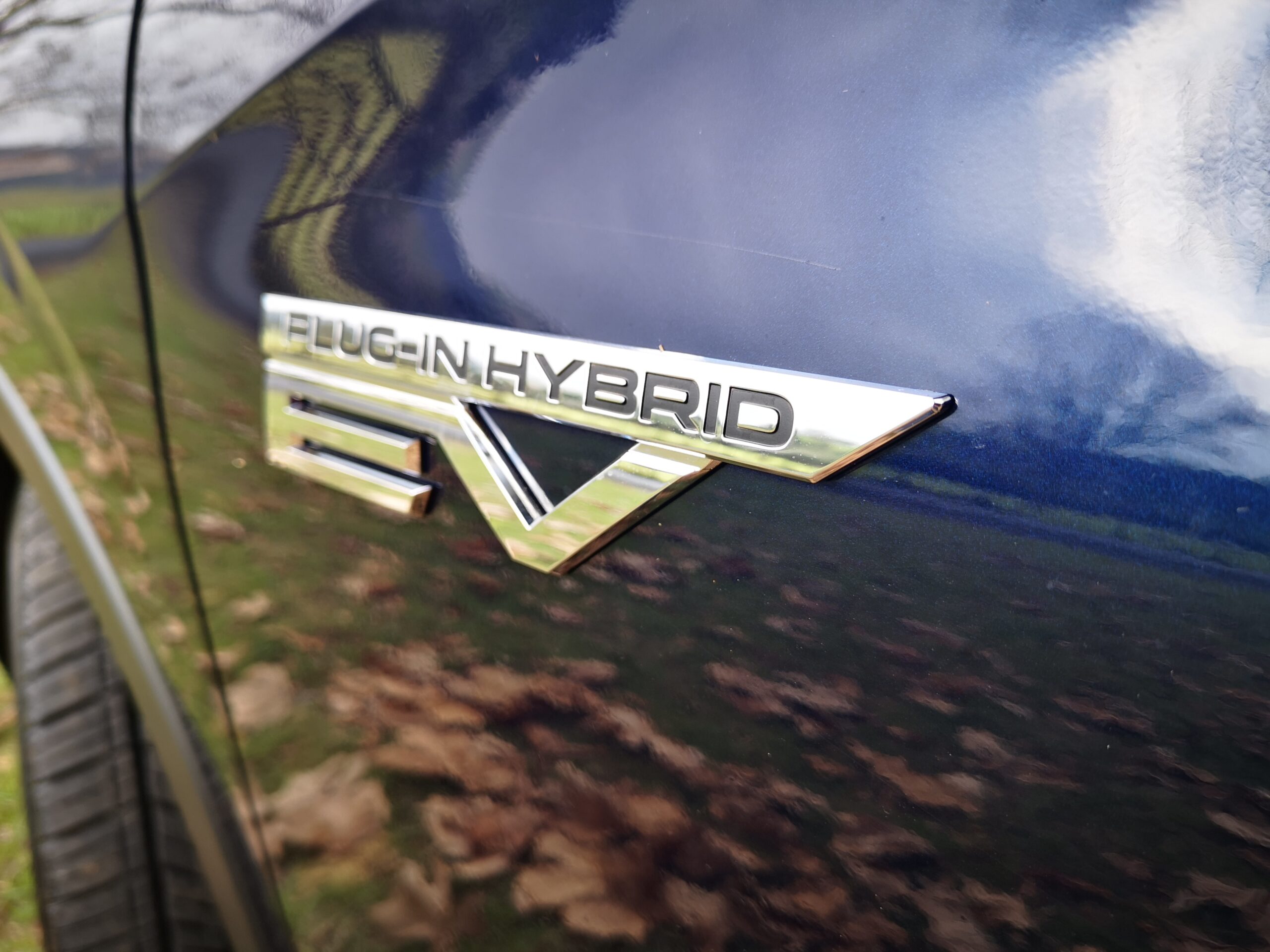 I say 'arguably' as in all seriousness, you'd have to be some kind of vertically challenged person to stand any chance of getting any form of comfort there AND have to negotiate with those in the second row to be able to breathe. I did like the way the seats folded out from under the rear luggage space though, very clever. On the plus side however, there's a 1500w 220/240v AC power outlet back there to charge devices or whatever.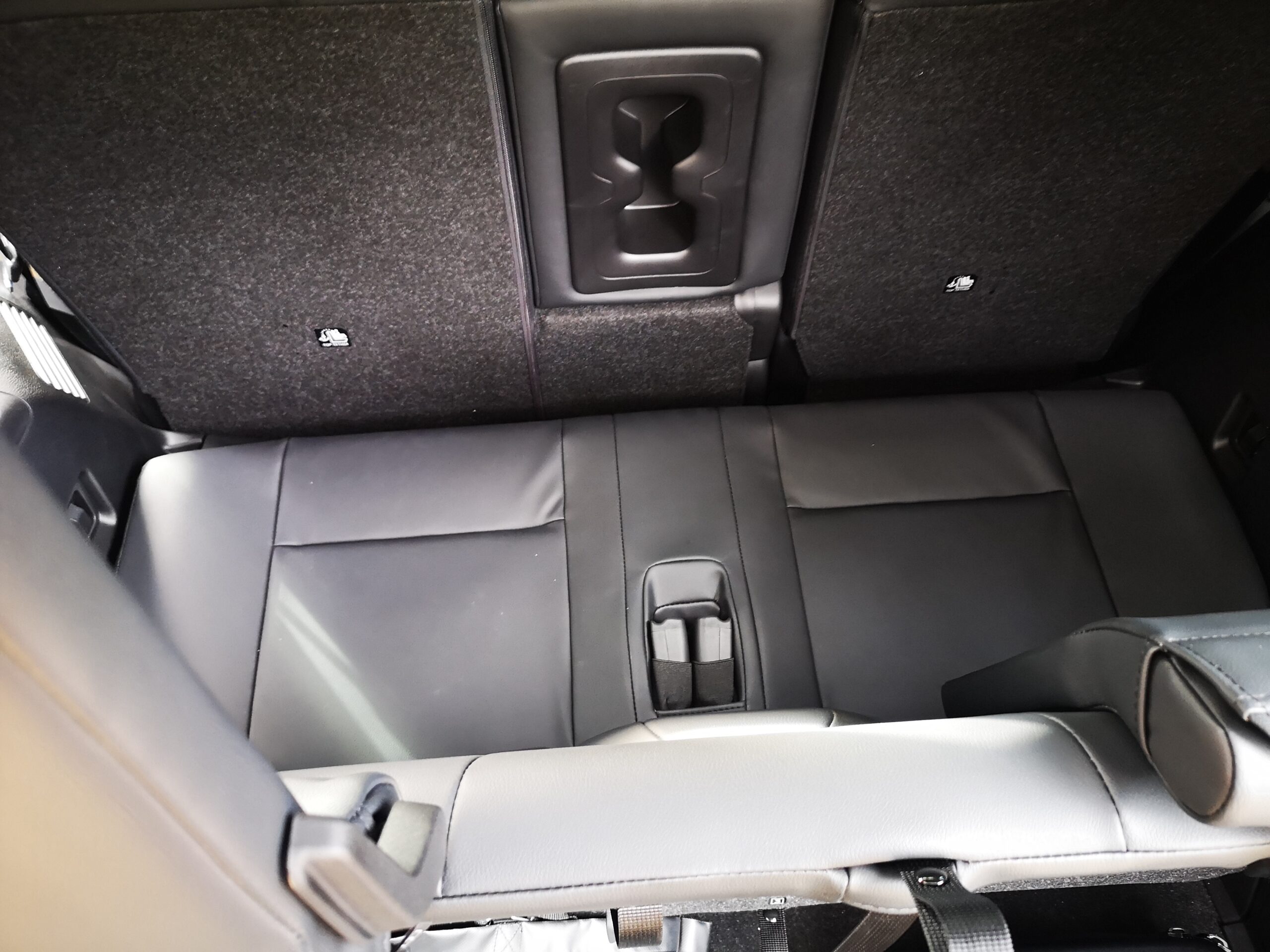 On the topic of power, the new Outlander PHEV is driven by a 2.4L ICE (98 kW/195 Nm) engine and two permanent magnet synchronous electric motors (85kW/255Nm front & 100kW/195Nm rear). It has a 20kWh battery that can be charged via three pin trickle charge at home, fast charged with a CHAdeMO plus draw energy from the ICE engine and will go up to 84km on EV only power (I can attest that the EV only numbers are virtually bang on in a real world situation). Mitsubishi says that emissions are 38 g/km, fuel economy is listed as 1.6 L/100 km (I got around 6L/100km but wasn't exactly frugal with the accelerator) and 0-100km/h comes in around 7.5 seconds.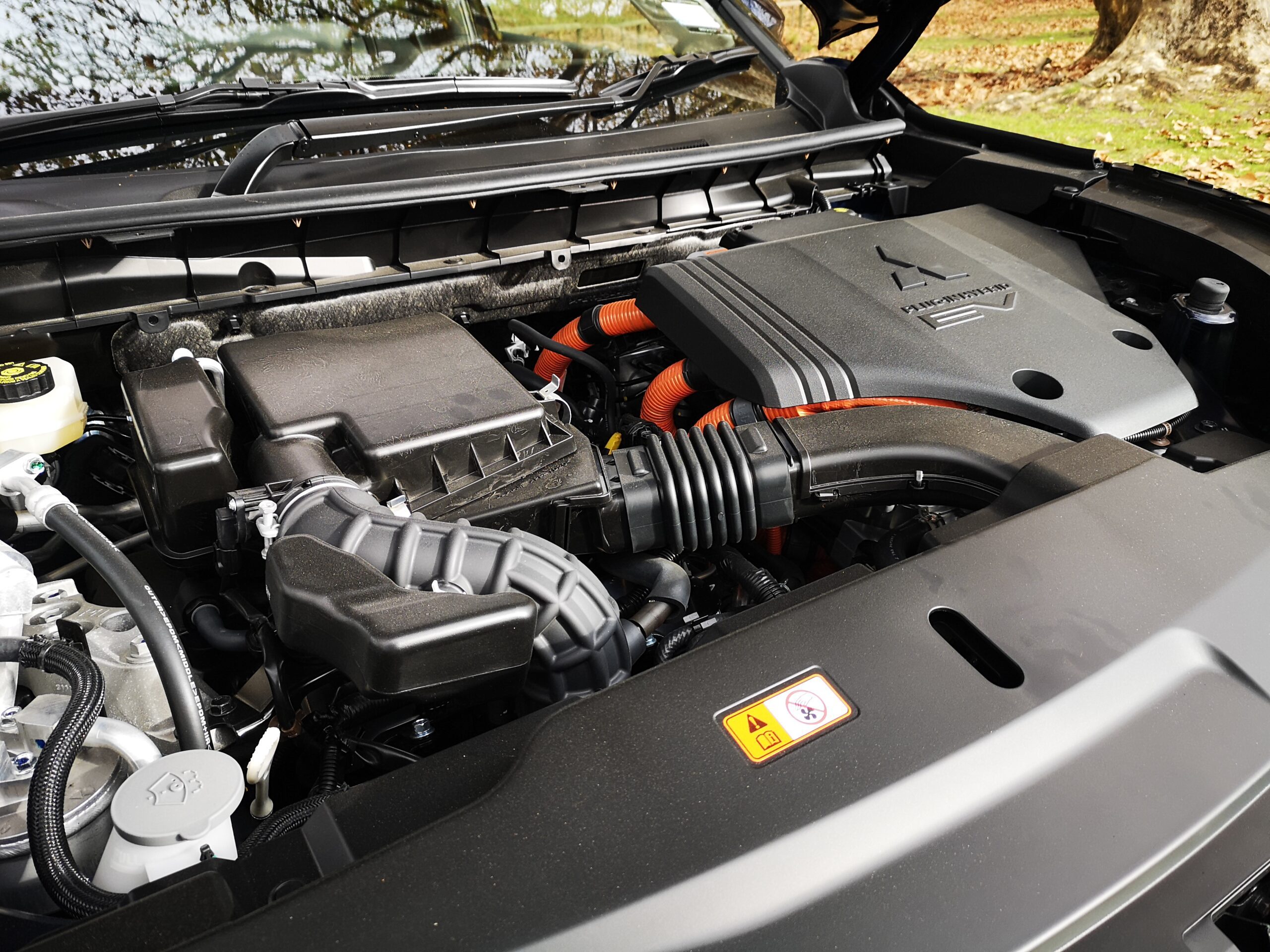 I have to admit to being caught out by the transmission (or kind of lack thereof). The way the single gear system worked I thought behaved like an eCVT but it's much smarter than that. It's a Transaxle Type operation (Twin Motor 4WD with Optional Petrol Engine Engagement – Parallel Hybrid Mode + Series Hybrid Mode + EV Mode) and acts more like a straight EV for most of the time. Like I said, it's very smart.
Aside from having a well finished interior, the knobs, dials and switches all have a chunkiness about them. The great selector (or power director) feels satisfyingly large and the drive mode dial (with modes that include offroad, power and Eco) has a very tactile bezel. There are two switches beside the gear lever, one allows you to 'one pedal drive' meaning that the Outlander PHEV is instantly in regen braking when you lift off the accelerator. While the other button lets you switch between EV only, save the battery energy or charge it from the ICE engine.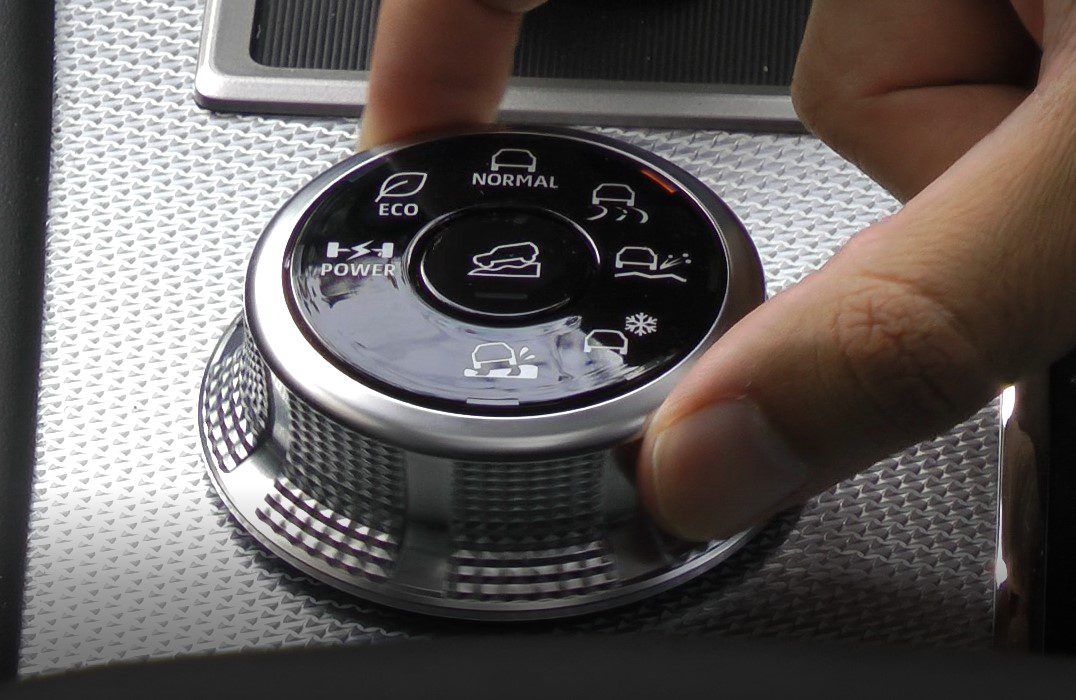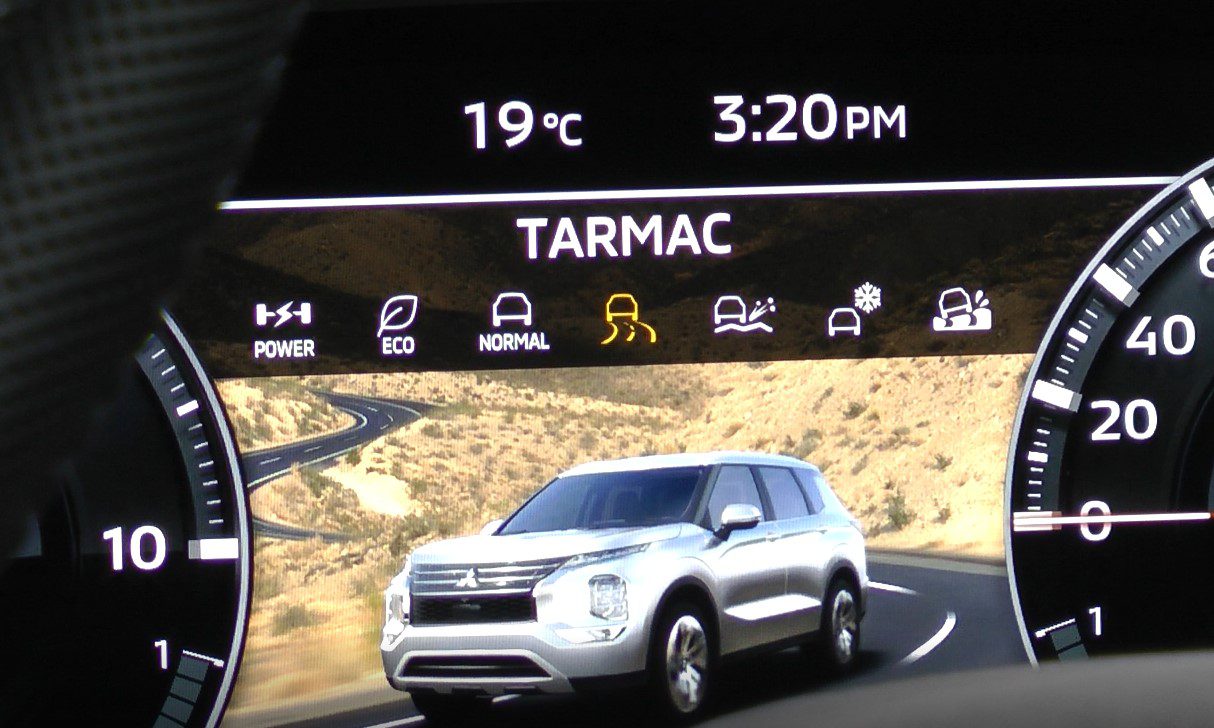 Aside from the 'expected' information (BOSE audio, navigation, speed, revs etc), both the 9-inch infotainment touchscreen and the digital instrument cluster relay plenty of EV charging and energy flow data to keep the geekiest amongst you happy. Everything from expected range, current usage and video images of what is going on behind the scenes – fun for all the family.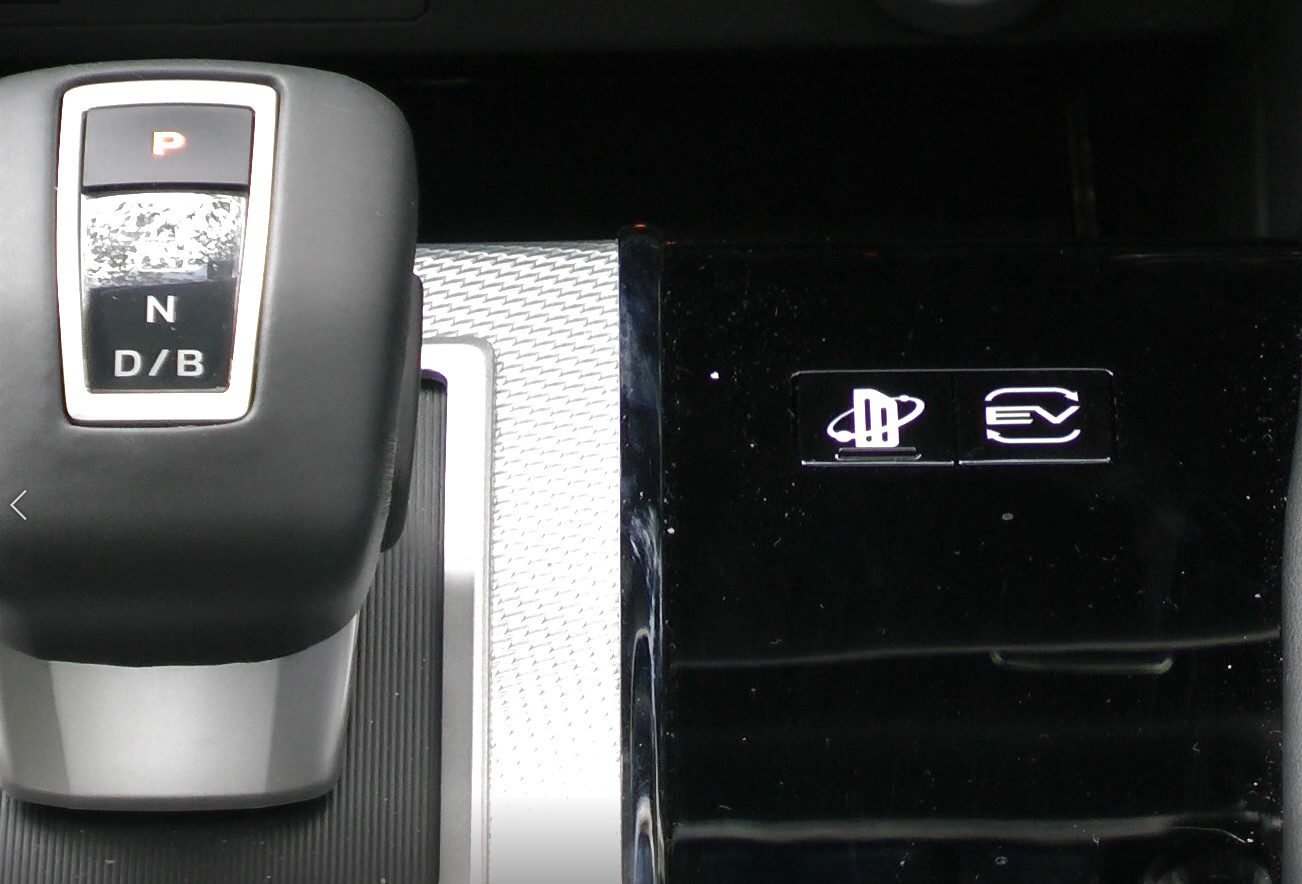 In fairness though, range is not something that needs to concern you with the Outlander PHEV, for as outlined before there's been a 45% increase in battery capacity equating to a 52% increase in EV range plus a 24% fuel capacity increase, so potentially 800km on offer.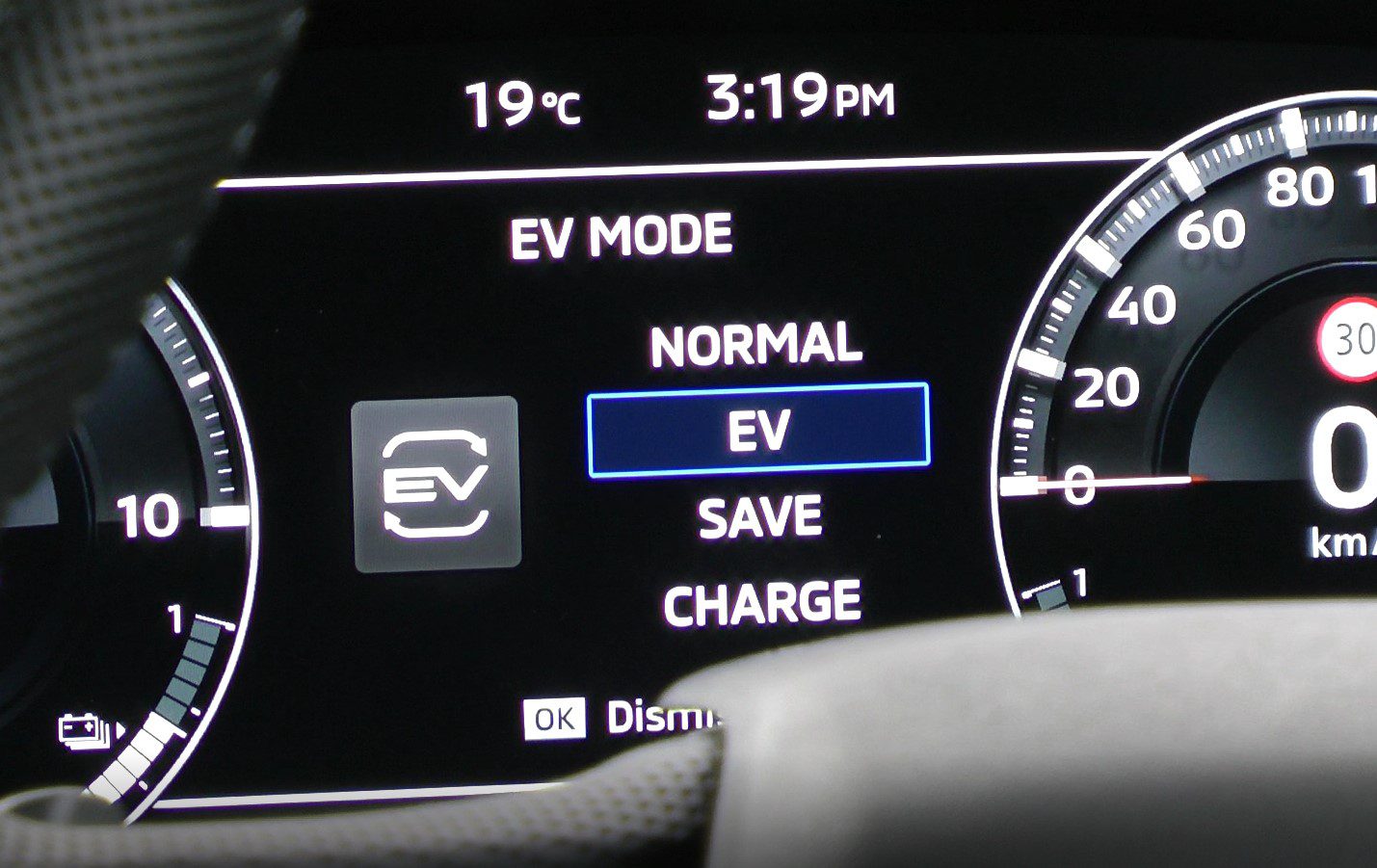 To test the Outlander's EV I headed to the local free DC power charger and spent the 'accepted' 30 mins plugged in. Hitting the road I started with a reported 62km charge and did a huge circle from Albany to Kaukapakapa, Kumeu and back to Albany (well almost). The 'EV only' range ran out at 61.9 just past Kumeu. So the PHEV essentially nailed it with the real world test including a bit of SH1 and open road, and the A/C was at 21 degrees. I averaged 64km/h and consumed energy at 23.2kWh/100km. I would say that these figures would be even better in city driving.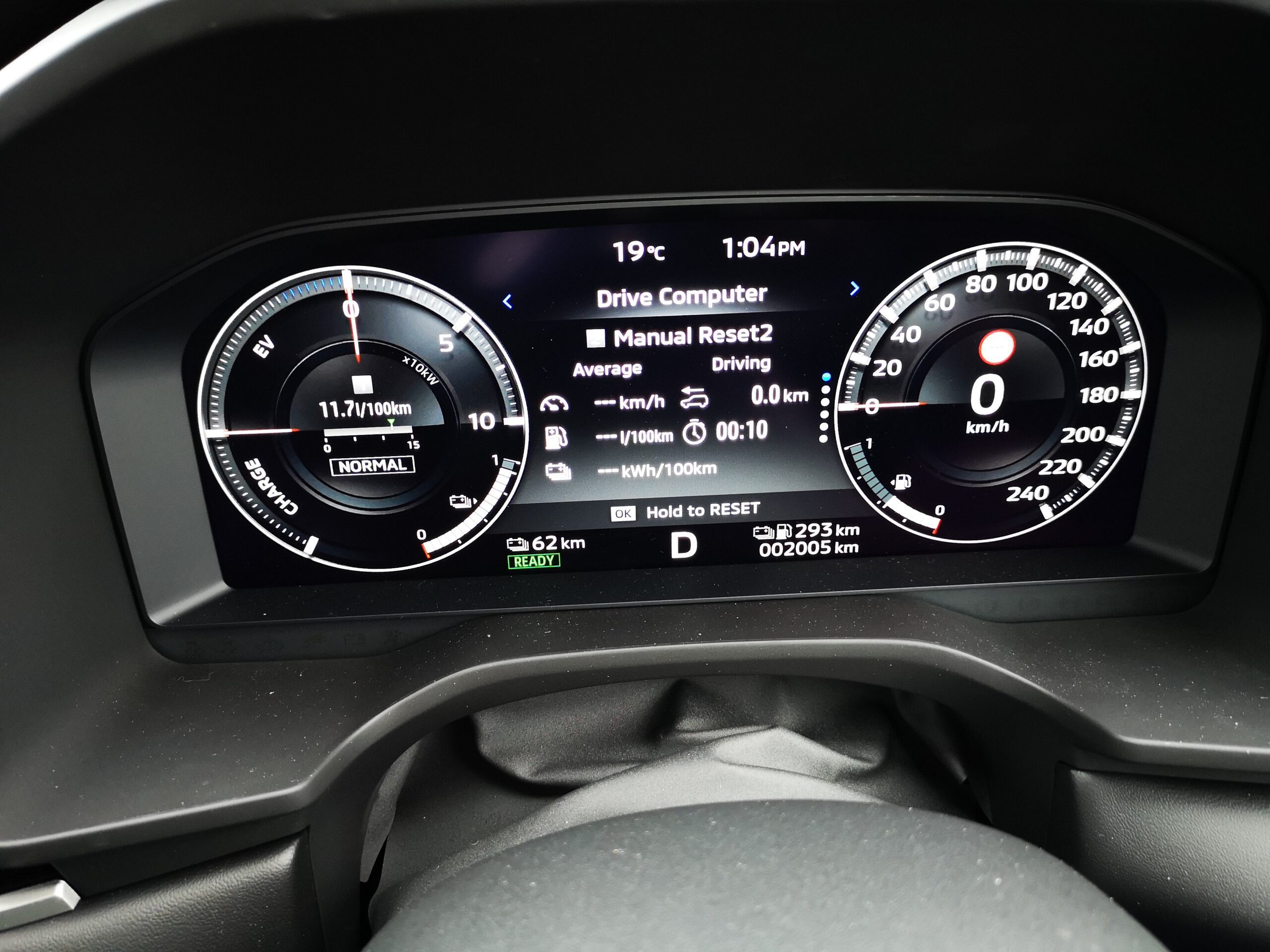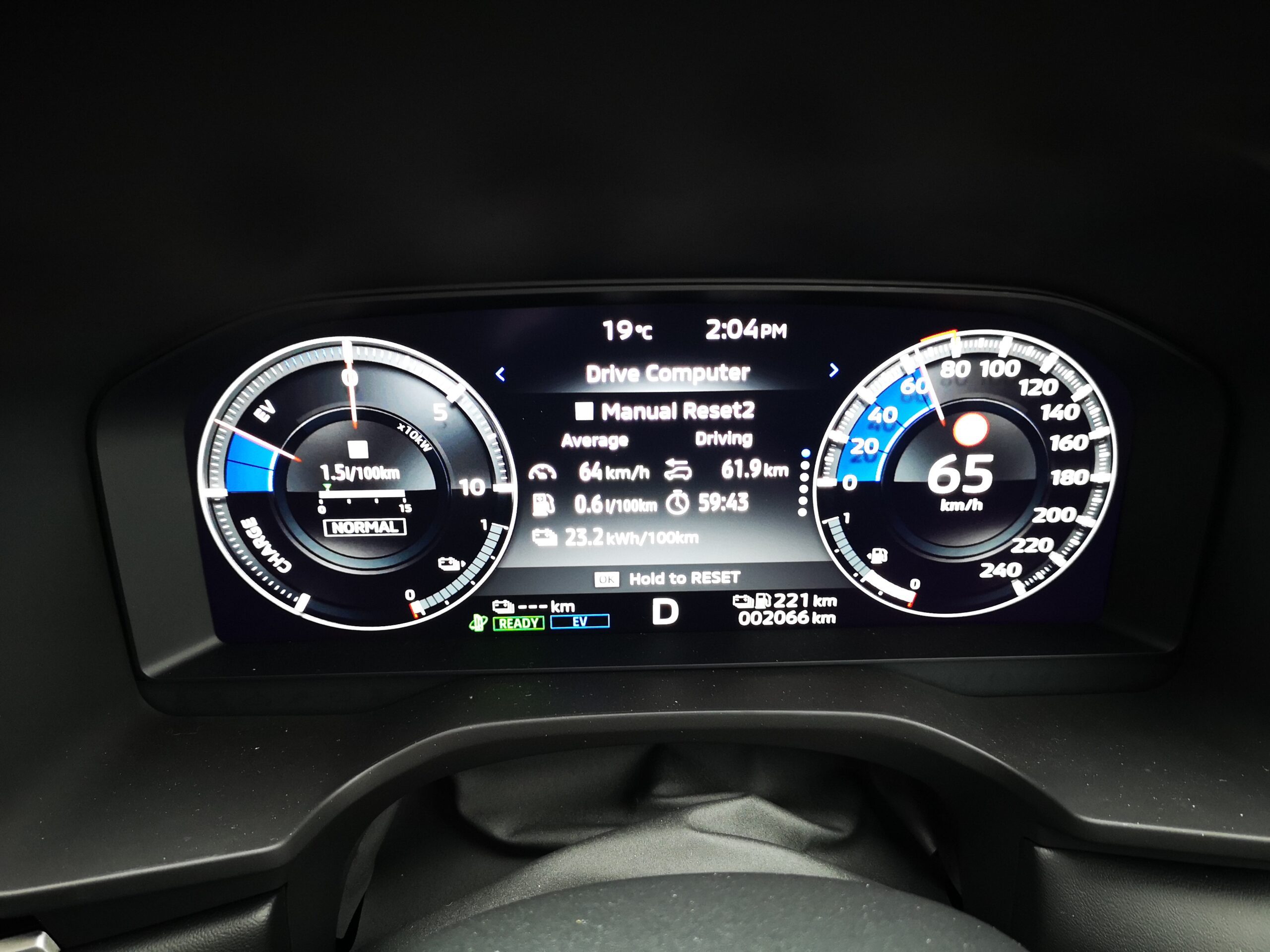 Out on the road the Outlander PHEV drives well. The acceleration feels powerful and the grip in the corners (thanks to its (S-AWC) Super All Wheel Control) quite impressive, even at speeds that the family wouldn't like.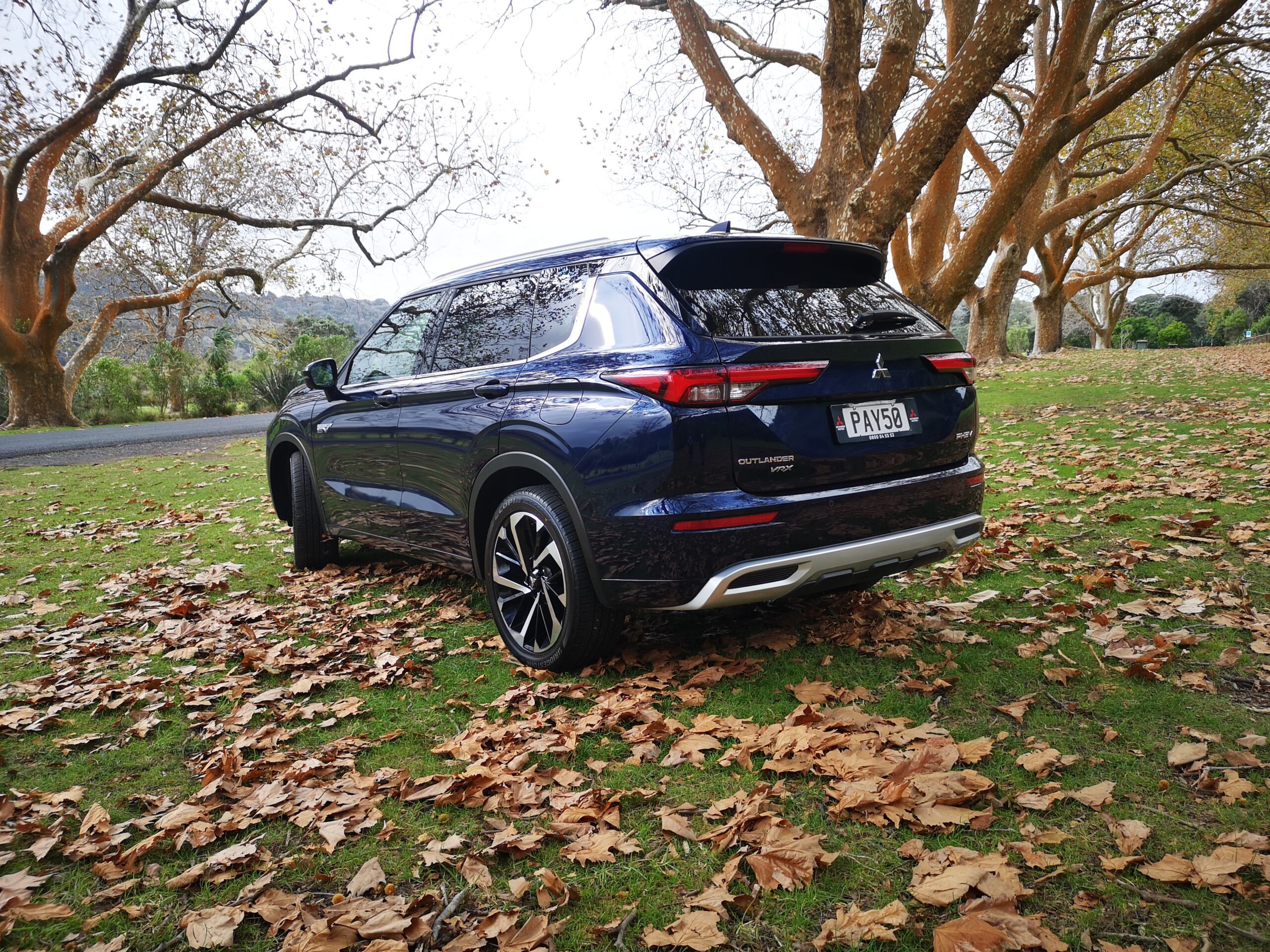 It's easy to see why this vehicle is so popular, and the improvements that have been made to ensure that this SUV is more powerful and has increased range will certainly add to its attraction – it's really next level.