We heard that the new Lexus NX heralds fresh directions in exterior and interior design, hybrid powertrains, next generation multimedia and connectivity and the use of advanced technologies for higher levels of safety, comfort and convenience – It sounded like a lot, so Lexus New Zealand gave us three models to truly experience the popular model's upgrades.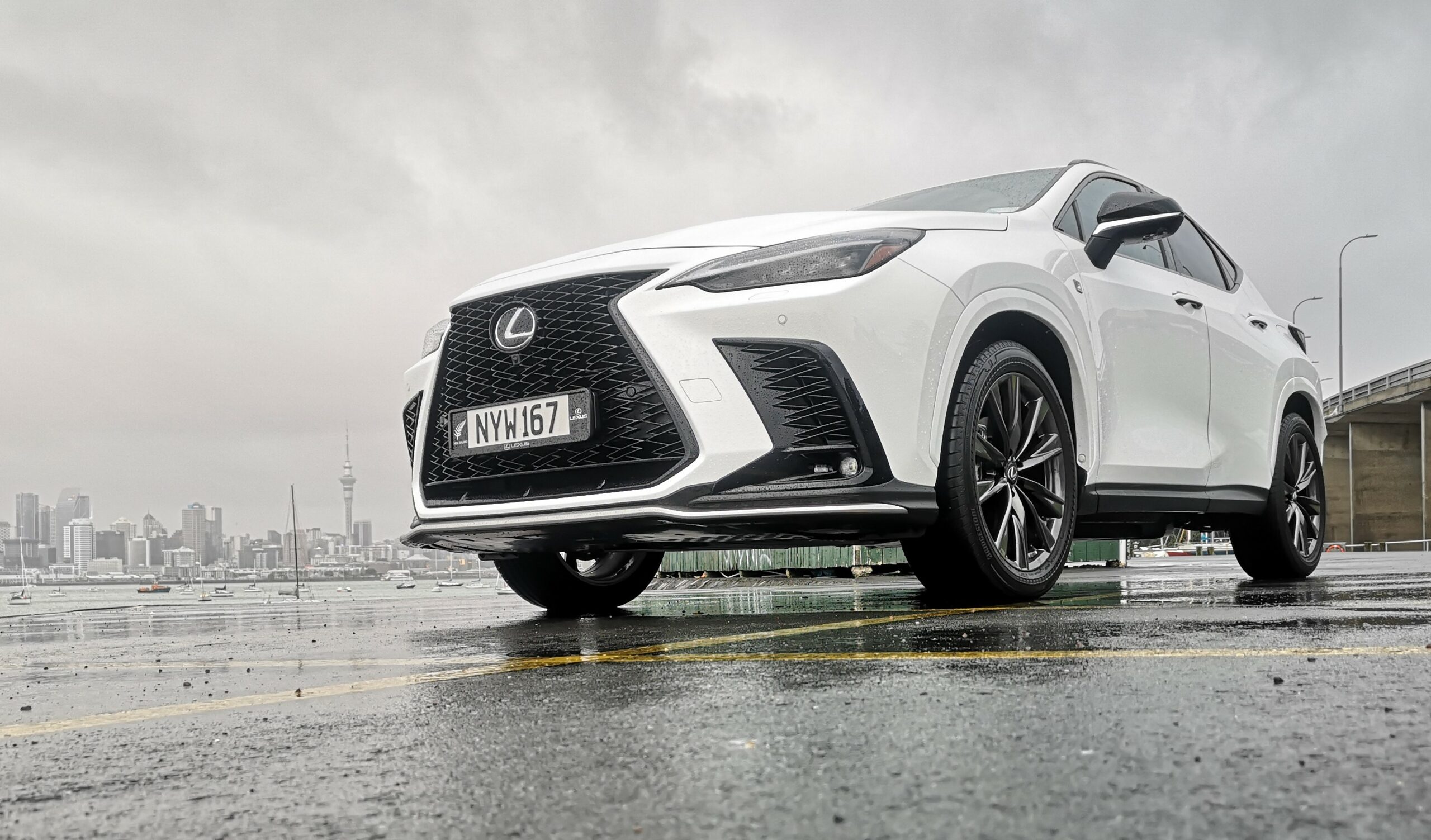 It was a little over 7-years ago that the first Lexus NX (NX standing for Nimble Crossover) hit the world market and boy was it a hit, so popular in fact that it went on to be the best selling Lexus in Europe and was hot on the heels of their number one selling RX here in NZ. Built on the MC platform (as seen in the RAV4), it offered Lexus luxury and refinement in a city-loving compact SUV silhouette – well this year it's back and better than ever.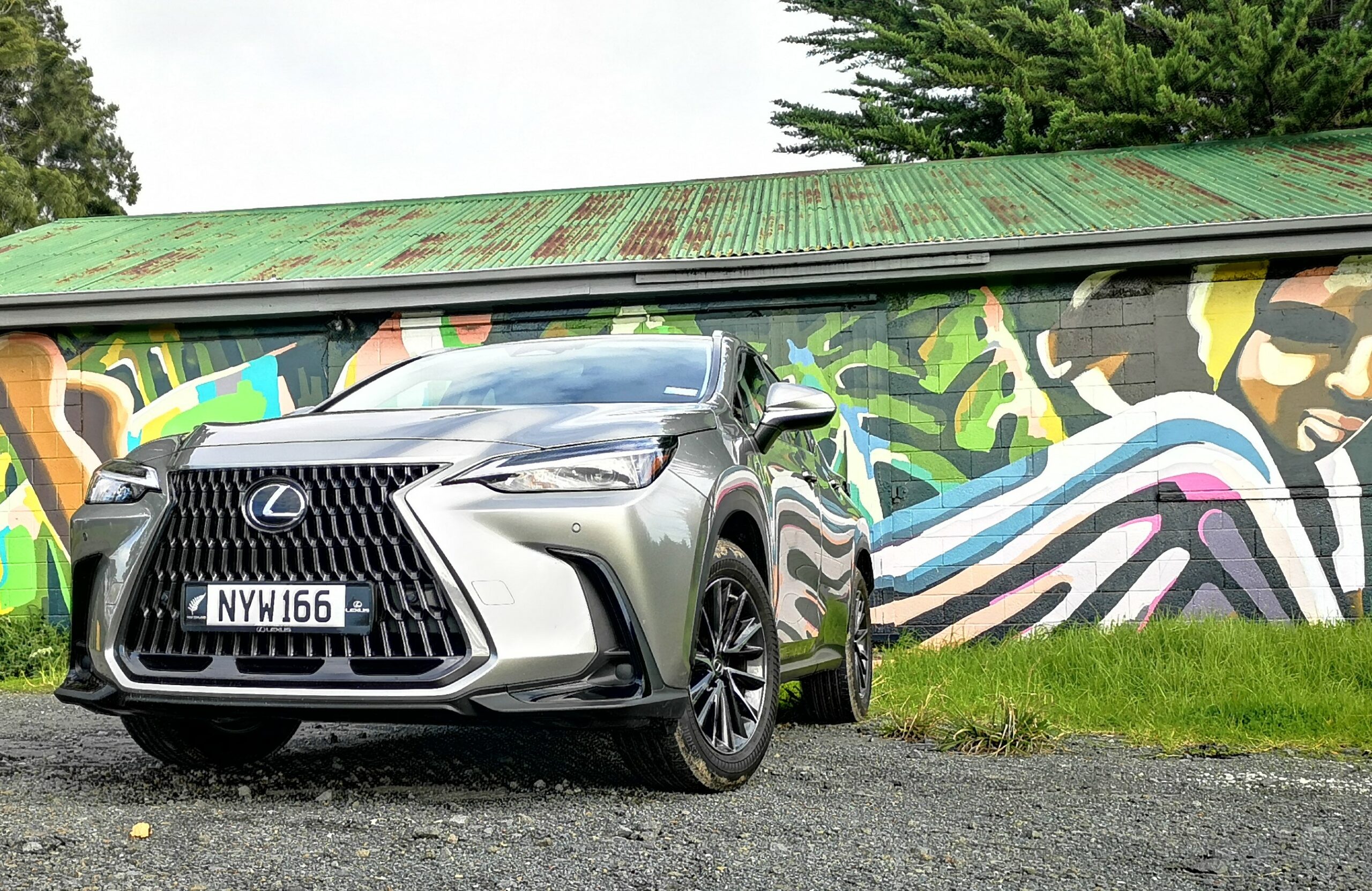 For review, Lexus New Zealand gave me the (not no entry) entry level FWD NX 350h, the AWD NX 350h Limited and the all singing, all dancing NX 450h+ F-Sport PHEV with a price bracket that spanned $92,700 upto $107,700.
The two '350h' models share the same powertrain, with a 2.5L Hybrid/Electric motor mated to a Electronically controlled Continuously Variable Transmission (ECVT). Together they provide 179kW of power (23% better than the older model) and consume fuel at a rate of 5.5 L/100km.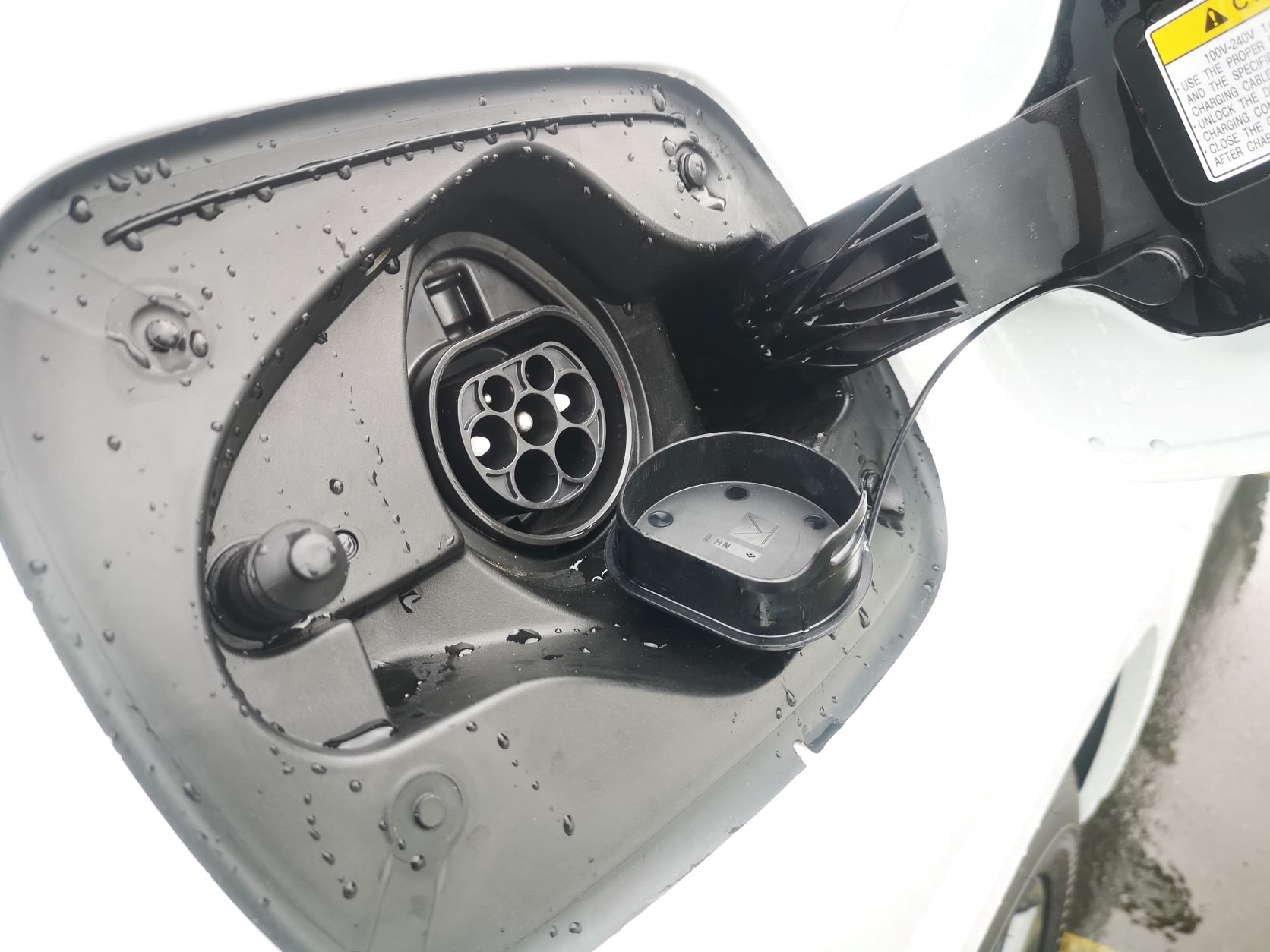 The 450h+ is somewhat different, with a 2.5L and PHEV (Plug-in Hybrid Electric) system strapped to an 18.1kWh battery and all mated to an ECVT. It produces 227kW of power, making it the most powerful NZ yet, and thanks to its ability to travel 87 km (NEDC Test Regime) in 'EV only' mode, it sips fuel at only 1.4 L/100km.
Continuing on with the flagship 450h+, it has a 134kW/270Nm front electric motor, a 40kW/121Nm rear electric motor and with all this power going to all four wheels, you will be able to reach 100km/h in 6.3 seconds while emitting a mere 31g/km of CO2 from the exhaust. What's more, using AC charging, the PHEV system will give you a full battery in two hours while a conventional overnight charge will take eight hours.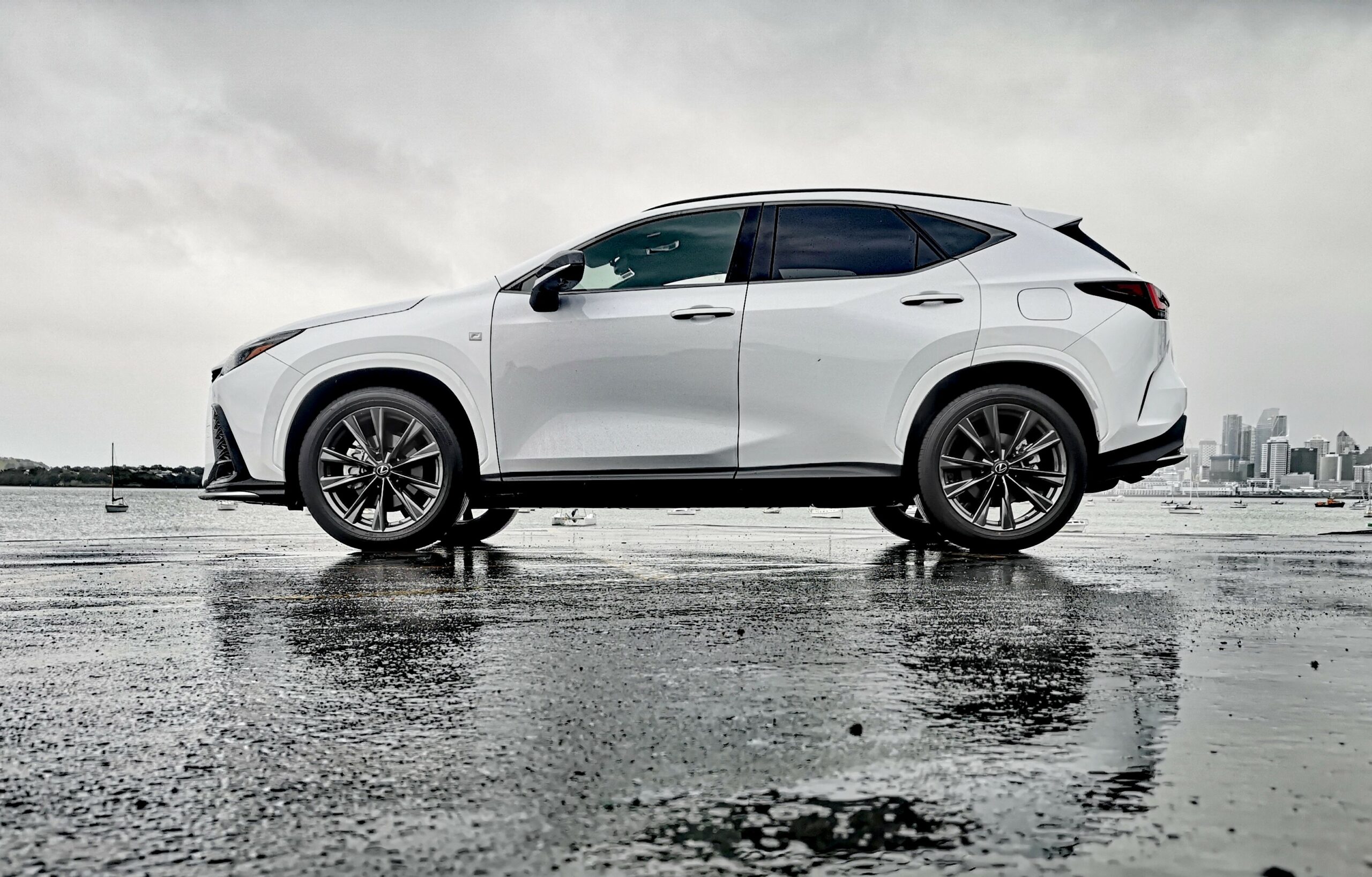 On paper, this new NX is a second generation but it really is a whole new SUV. The chassis is the brand's new GA-K (Global Architecture K) platform which has an increased wheelbase (+30mm) and has a wider track – so a more planted footprint. Added to this the length has grown by 20mm and it sits 25mm higher, so there's more passenger comfort too.
When it comes to exterior style, a new spindle grill, reduced rear overhang and a new full width blade rear light bar (as seen on the UX) are just a few of the highlights, while the interior is a cave of Takami/Tazuna craftsmanship.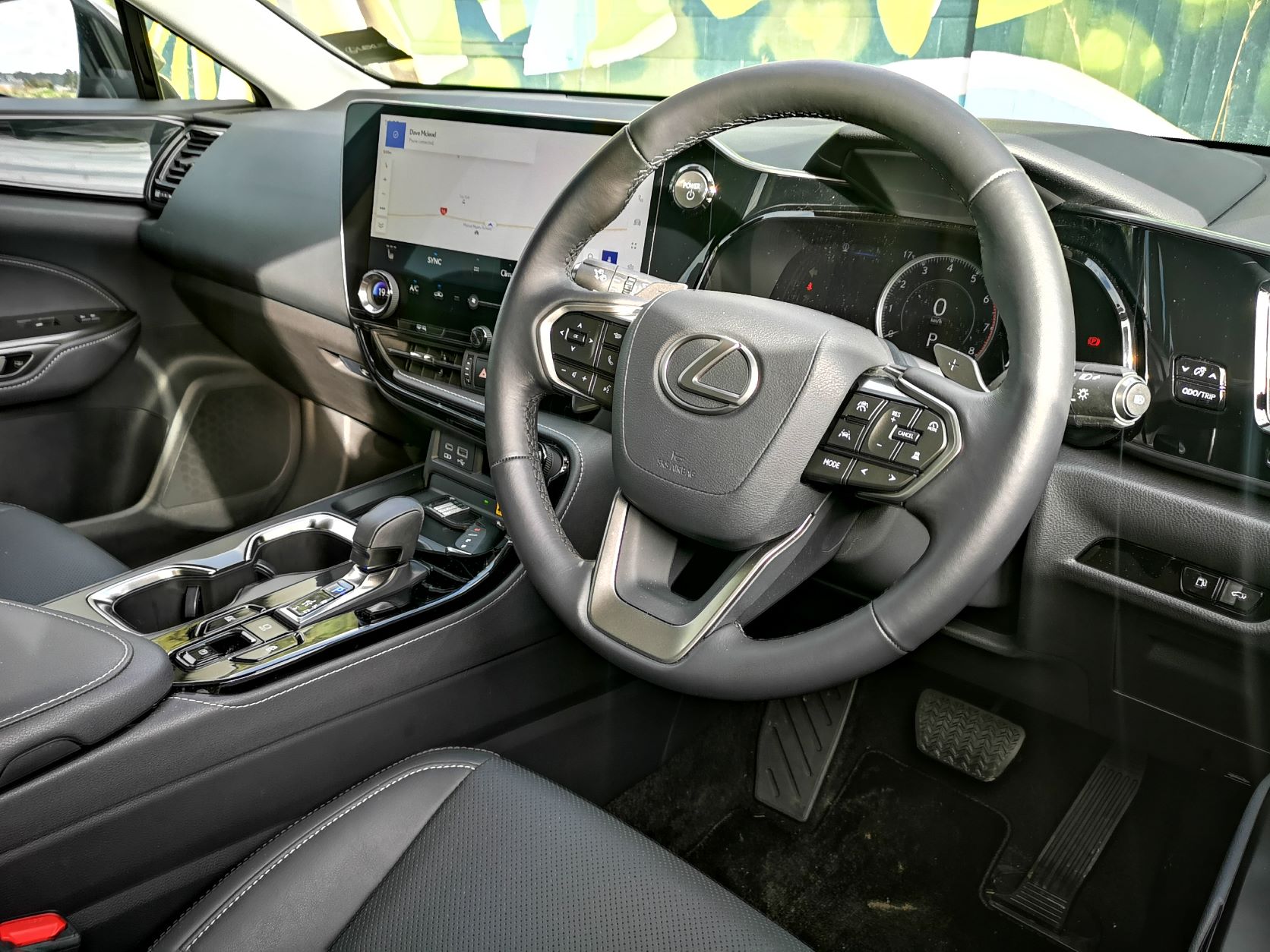 A few of the 'expected' things have been removed from the cabin, CD is gone and so too has the analogue clock (sigh) but for those not keen on the haptic touchpad, rejoice, as that's gone too. Also, there are far fewer switches 45 over the outgoing models 78, but don't despair, what the new NX now HAS is impressive.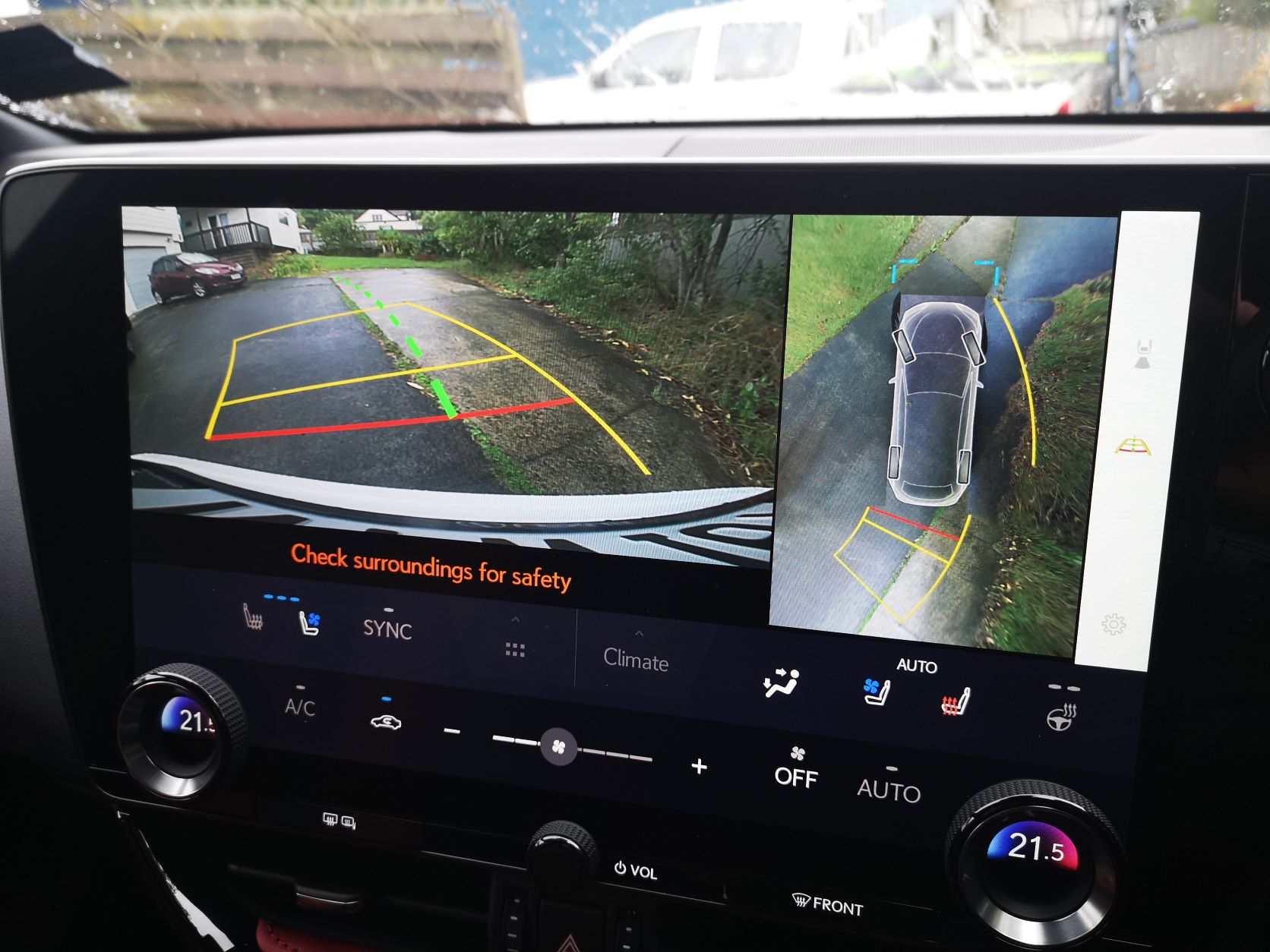 The new 14-inch touchscreen multimedia display (standard across the range) is front and centre, with crystal clear graphics and intuitive interaction – even 'hey Lexus' voice control.
The safety suite has been upgraded to include Intersection Turn Assist in the Pre-Collision System, Lane Trace Assist in the Dynamic Radar Cruise Control and Advanced Park Assist.
Plus wireless phone charging which is located on top of a sliding tray in the centre console allowing the driver to have extra storage space when not charging their phone. And a Mark Levinson 17 speaker sound system with an 1800w amplifier (Limited grade) and Apple CarPlay and Android Auto.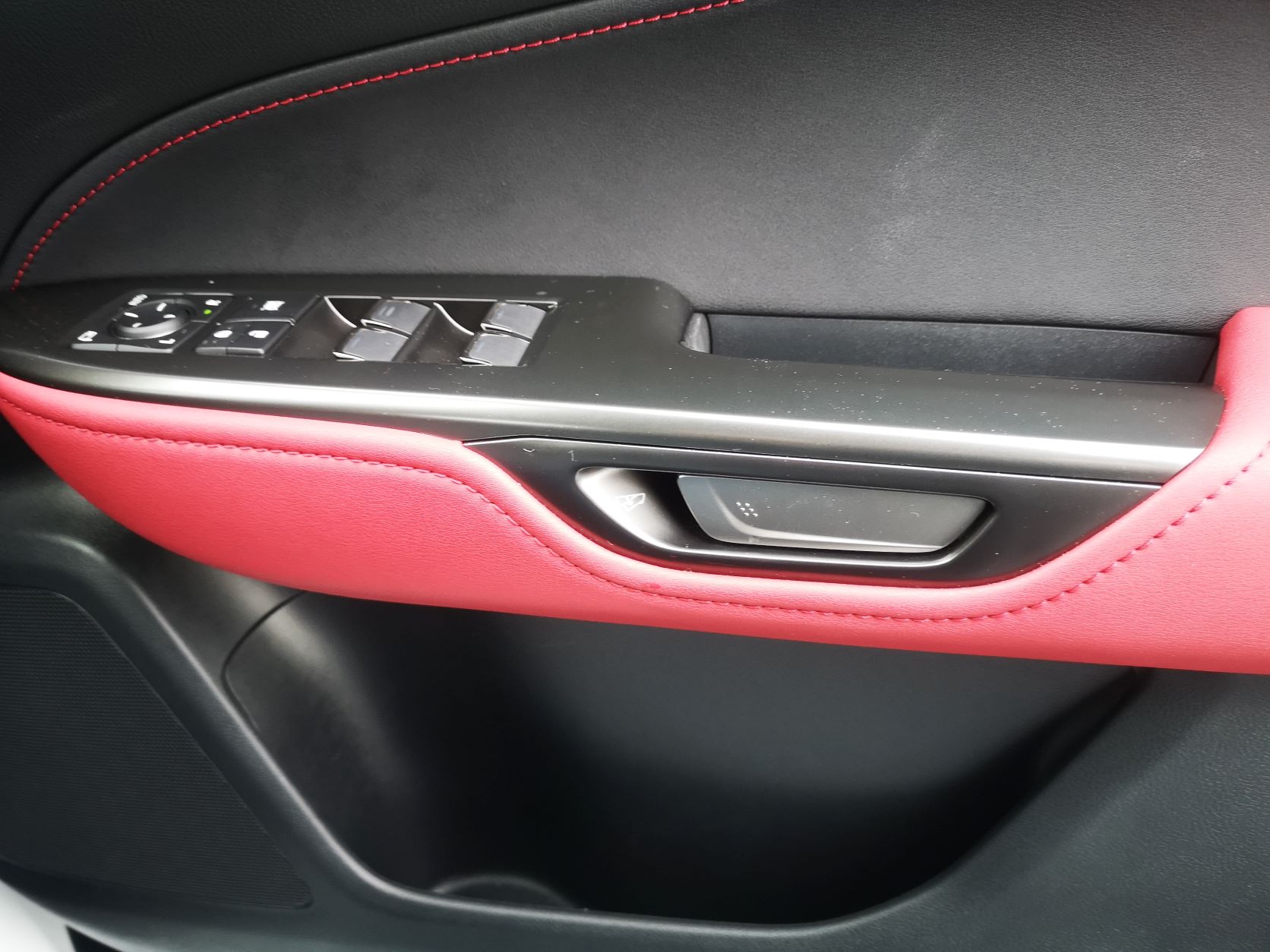 For editorial purposes, I'll start with the base level Lexus NX350h 2.5L HEV SUV. Aside from its new good looks, the first thing you notice is the e-Latch touch door handles. They're hard to explain, but rather than a traditional pull style handle, they're more touch sensitive, you slip your fingers in the usual fashion and the door opens – to exit, it's a push of a button. Anyway, they are linked to a 'Safe Exit Assist System' so if the NX detects a cyclist in your blind spot, it will prevent you from opening the door – smart huh.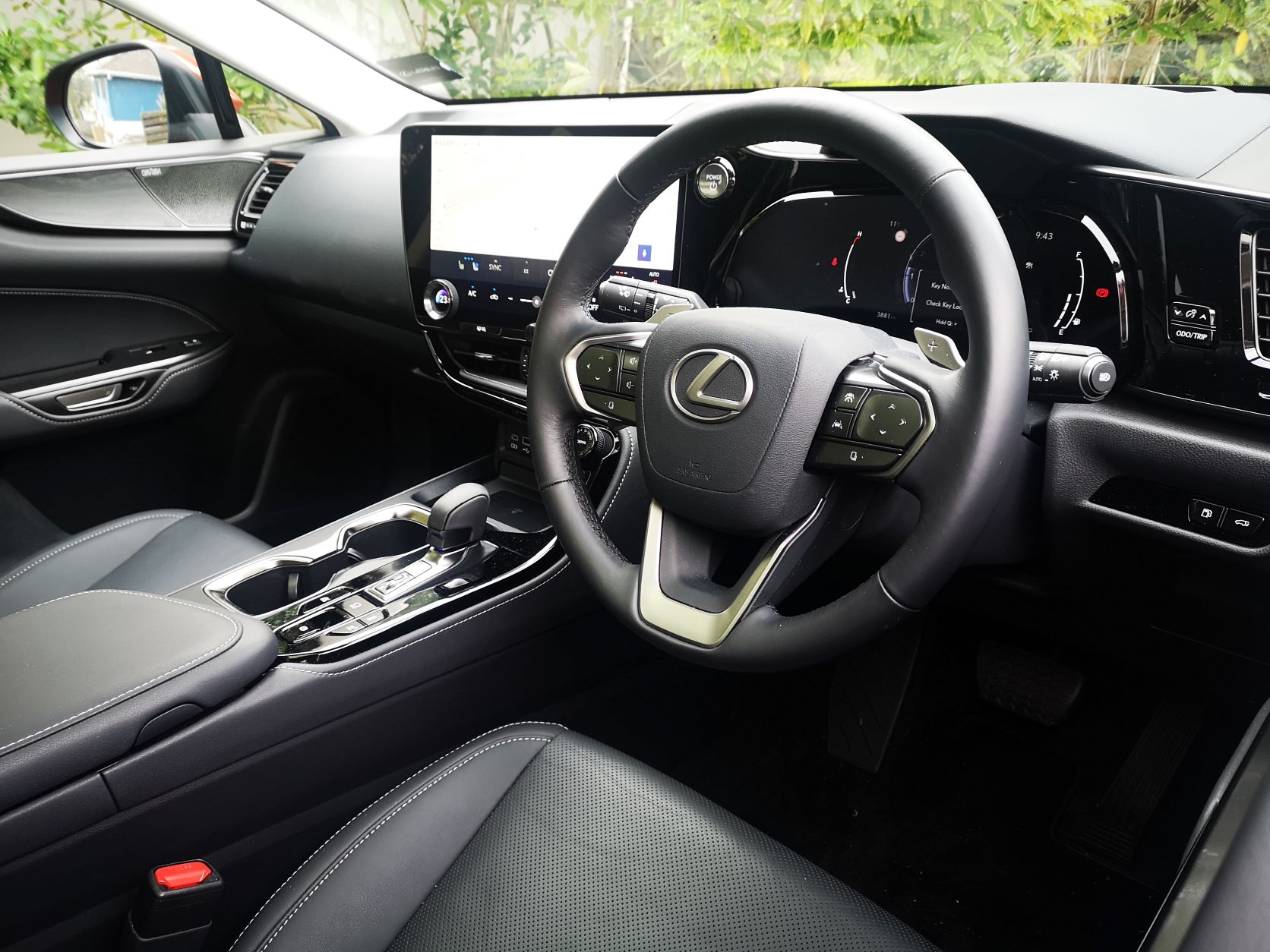 I spent most of my time with this model doing the around town basics. School runs, football practice (for my son not me), errands and the like, which the new NX takes to like a duck to water. It's smooth and efficient, attractive and comfortable, with everyone (front and rear) having ample space and luxury – base model it ain't.
Out on the open road, I did find the drive a little muted though. Don't get me wrong it gets up to the national speed limits with ease and in Sport, handles well with little body movement, but for me, the experience lacked a bit of excitement. However, the cabin's quietness and premium finishing went a long way to easing my pain (insert smiley face).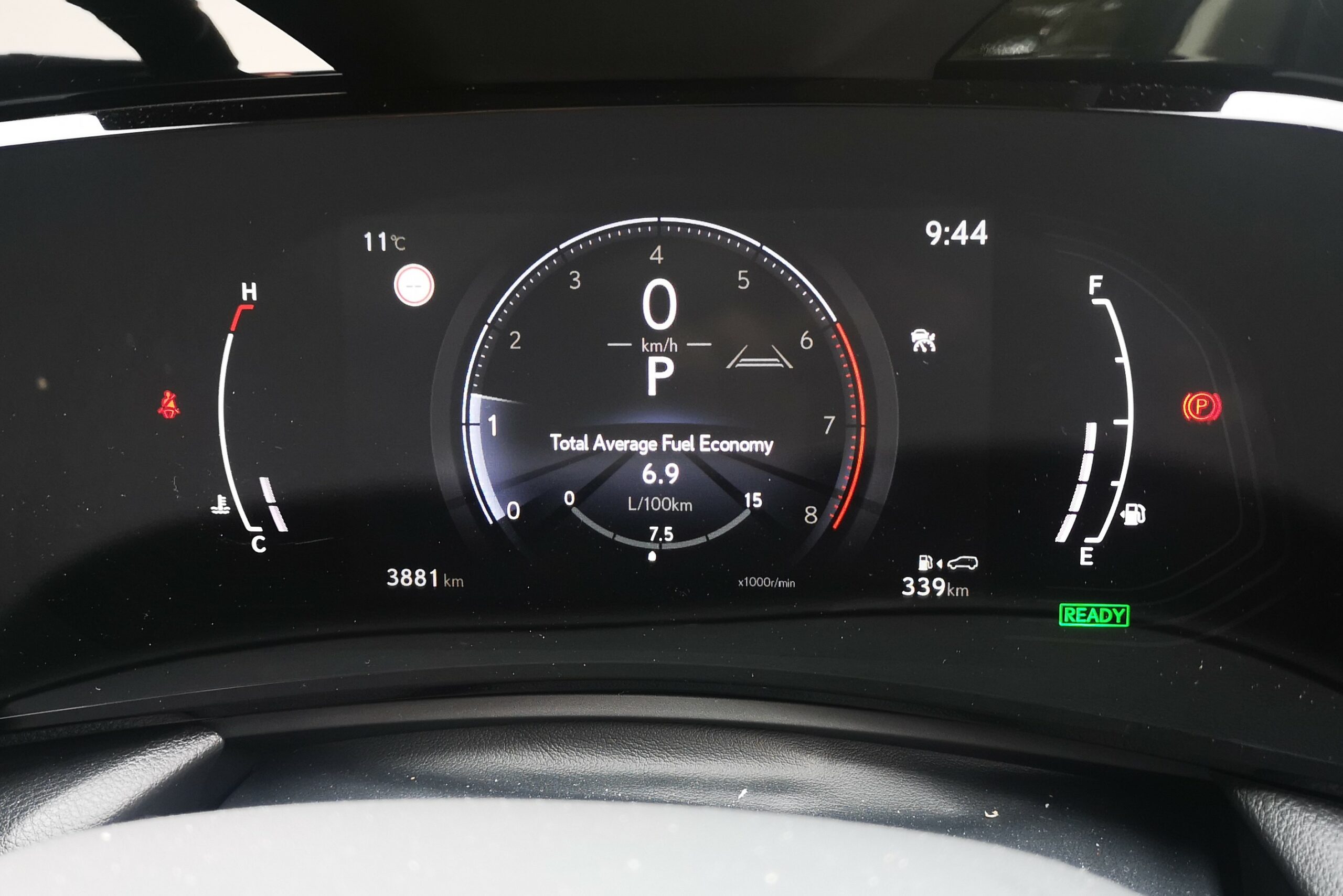 For the NX 350h Limited we had a road trip planned, a nice Auckland to Whangarei round trip that would test out both its out of town abilities and efficiency. It excelled in both. 338km of NZ 'highway' tarmac and 6.9L/100km, so 23.3L of fuel used making it very cost effective for a weekend away for three – even at today's fuel prices.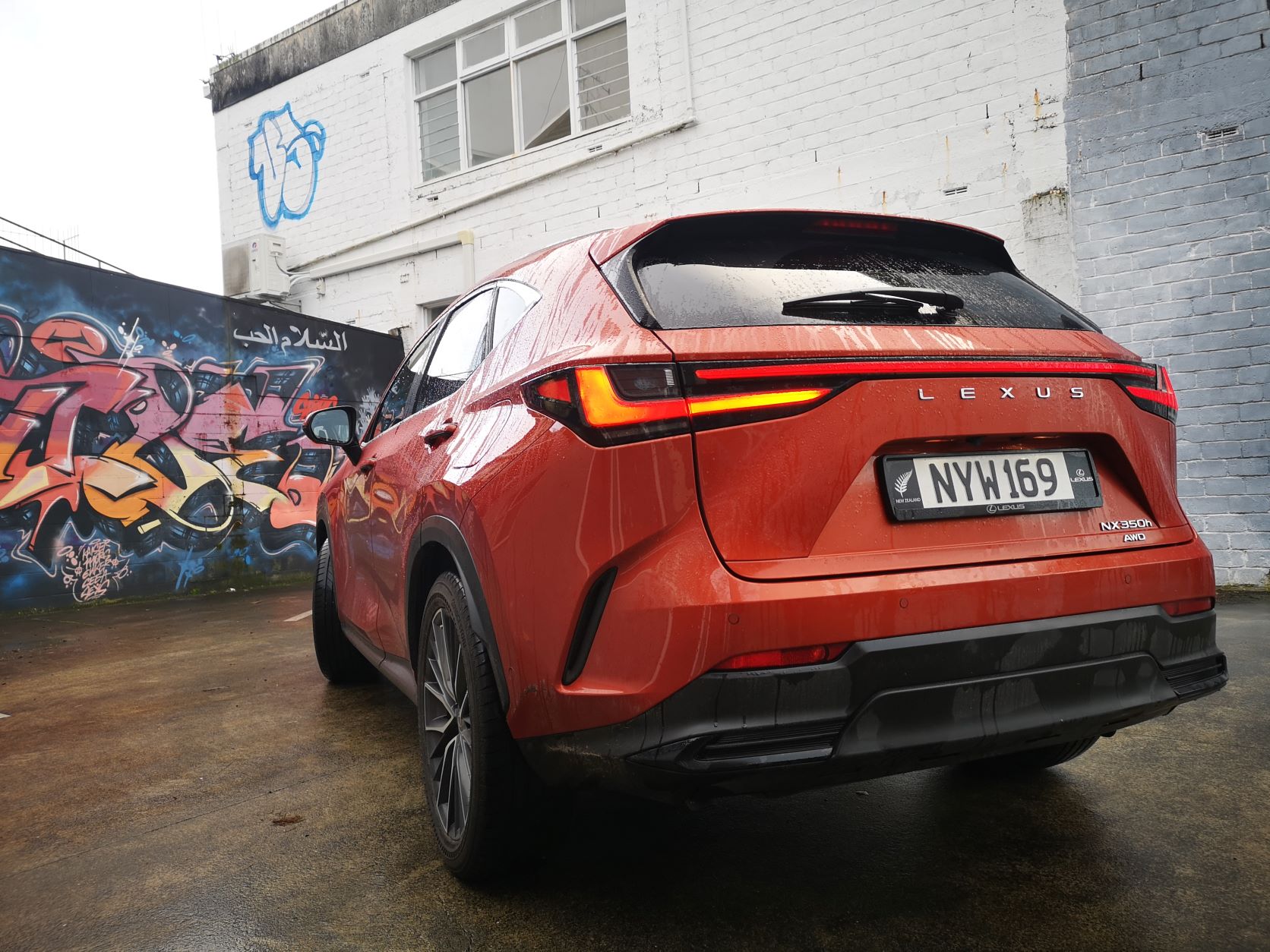 Added to this, the joy of heated and vented, leather-accented seats (12-way Power Adjustmentable for the Driver), 10″ Colour head up display, 7.7 seconds 0-100km/h and 126 g/km. The adaptive cruise control was ideal for the long drive back, however, the 'predictive' cornering had the speed automatically dropping down way too far for even the least acute of bends.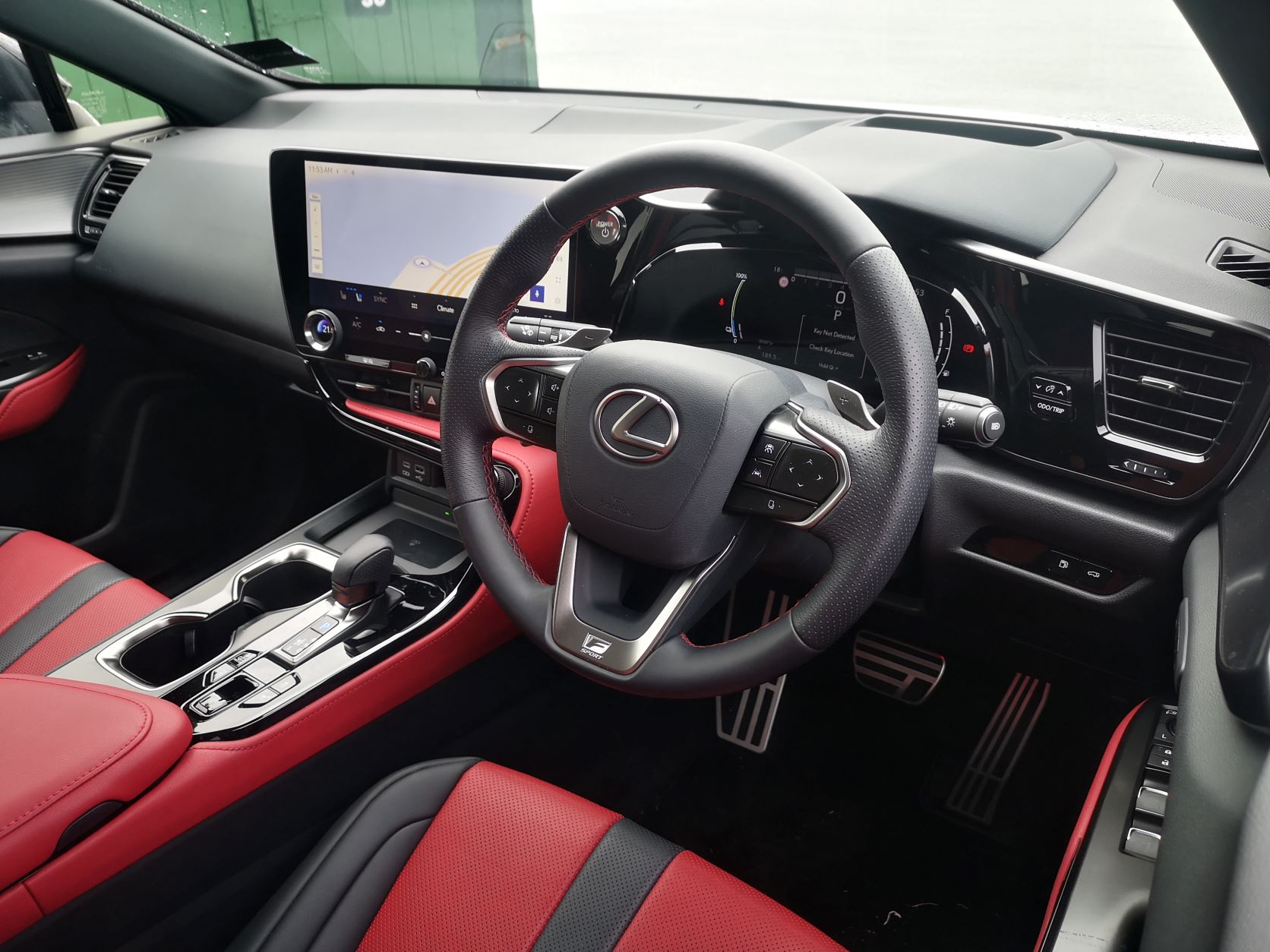 Last but by no means least, the NX450h+ F Sport PHEV. By far the best of the trio as should and would be expected but the upgrades are clear. It's more spritely off the mark and in Sport+ its handling is more involved and exciting. The bright red sports seats are more cosetting and the information and imagery comes at you thick and fast – including a rear view camera in the rear view mirror.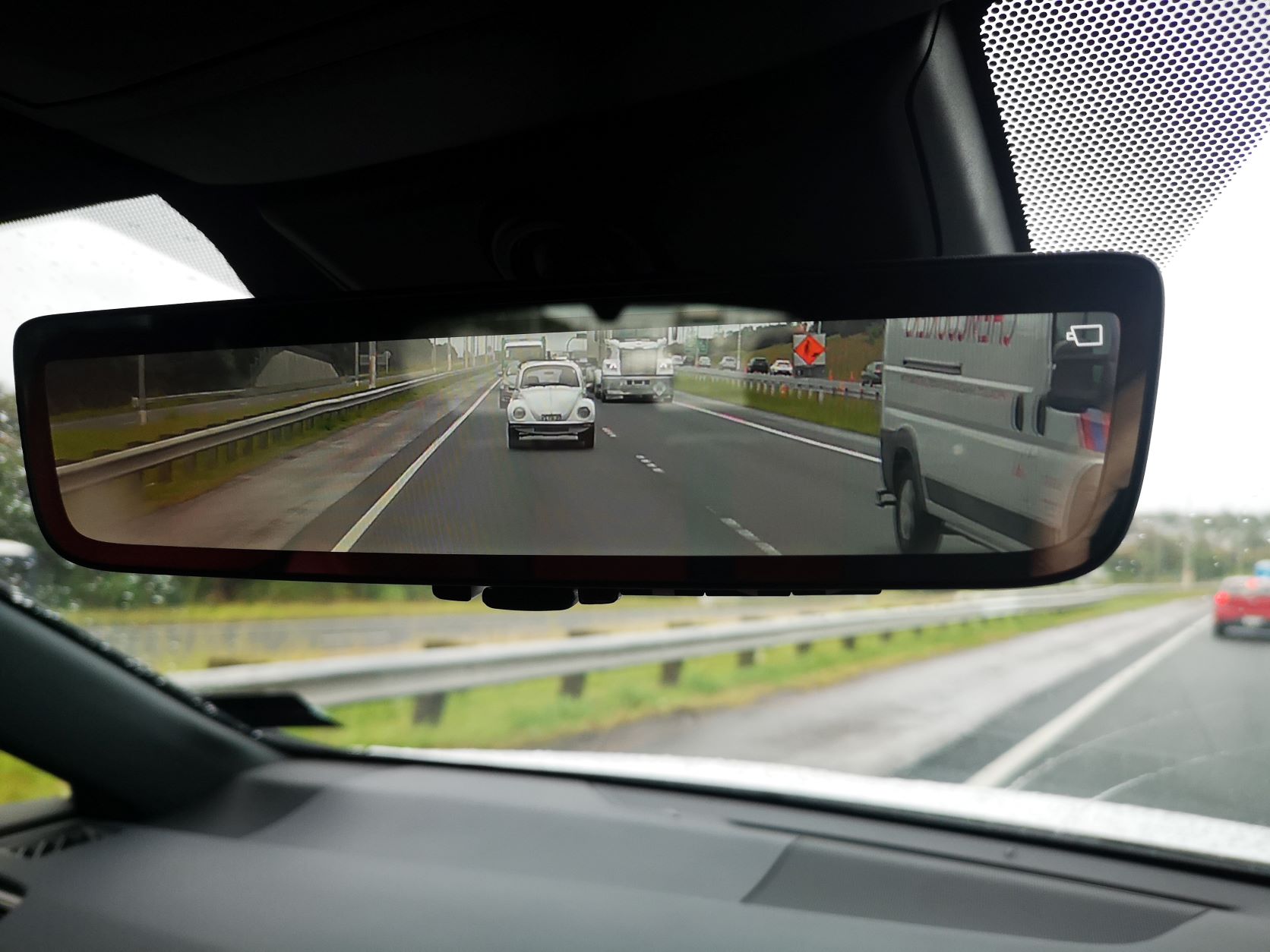 I spent a fair amount of 'alone time' in this model, enjoying the roads that circled Kumeu and returned with an elevated heart rate – so don't ask me if it hit its predicted EV only or efficiency numbers – but I will say, under revs, the engine note enters the cabin, but in more congested traffic the silence is deafening, so best to turn up the Mark Levinson Premium Audio System.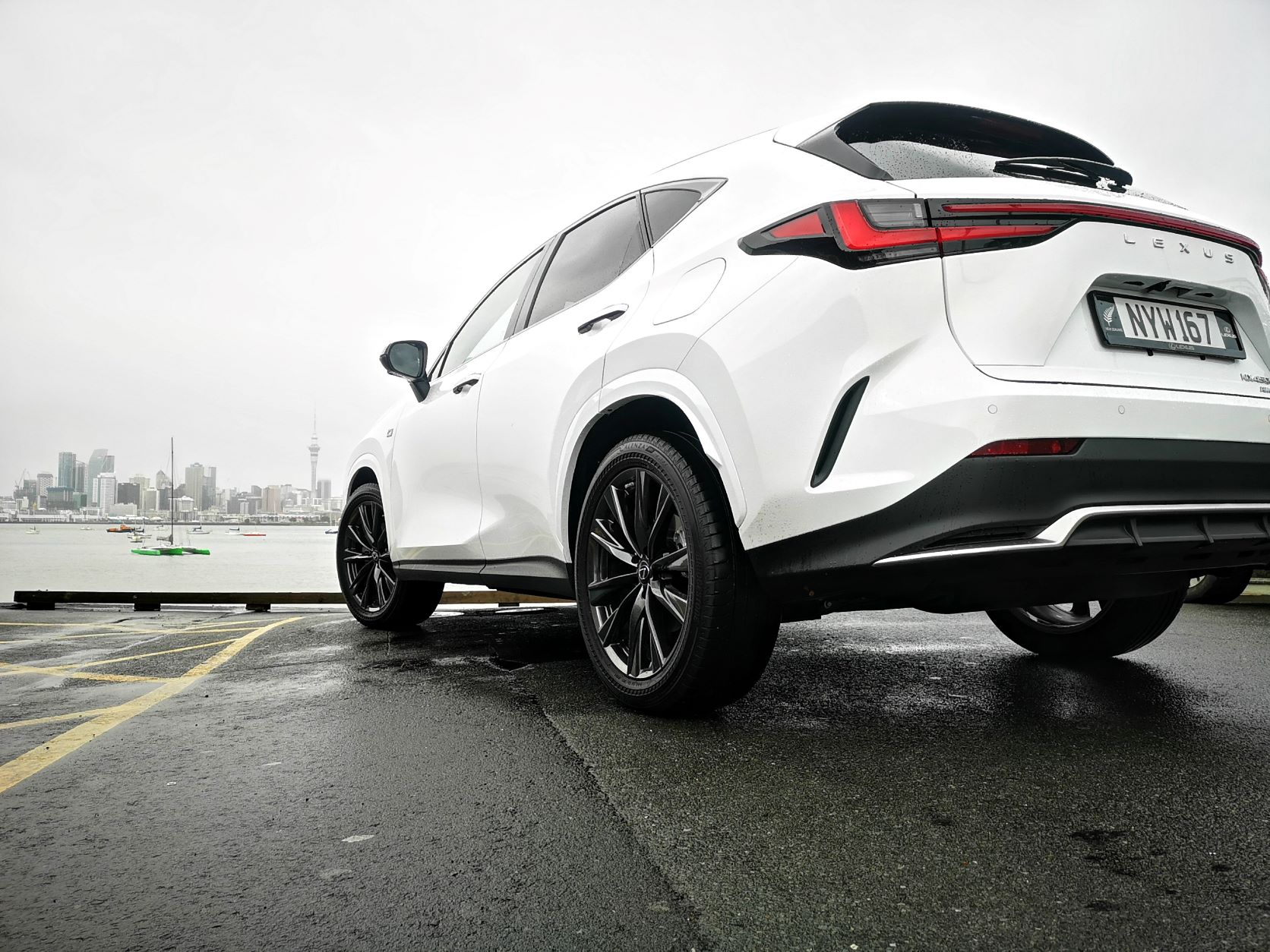 Of course my favourite was the NX450h+ F Sport PHEV, it really showcases the new NX in all its glory, however, I would be more than happy with the 350h Limited, ok, I'd be happy with the 'base model' too – no arm twisting required.