As a brand, car maker MG has seen a lot of changes over its ninety plus years, but its latest focus has it very charged up. We were invited to the Hyatt Auckland NZ to hear all about where the brand is headed and to drive their greatly improved, new MG ZS EV.
Firstly the local update. From out of relatively nowhere, MG Motors has managed to stomp its way onto NZ's motoring landscape with good looking and great value vehicles. Offering the choice of a MG3 Hatch, a well-appointed 5 seater HS SUV and an all electric ZS EV SUV, their range evidently fits neatly into what Kiwi's are after right now.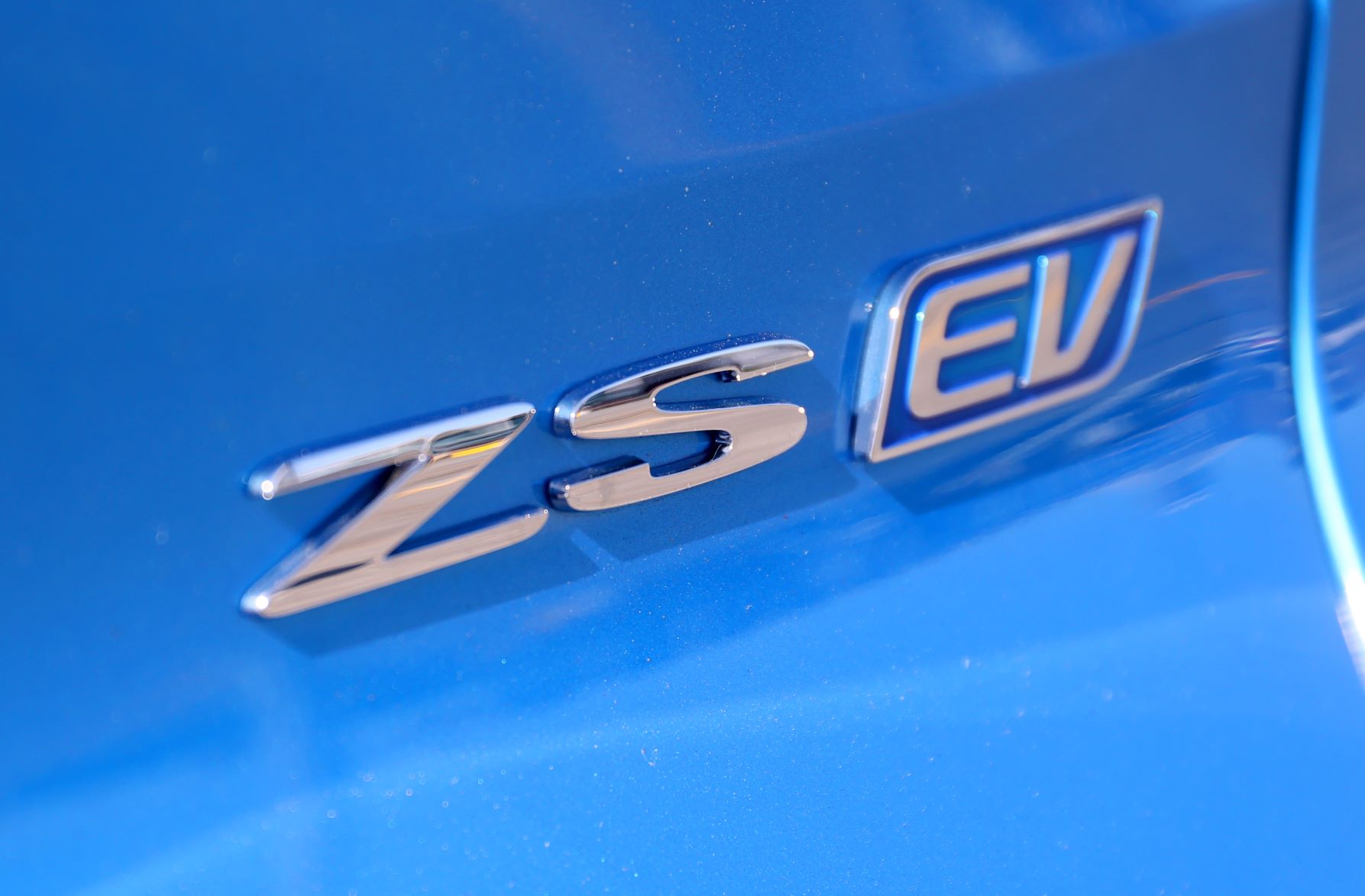 On top of that, their support network now extends to fourteen outlets, with a spread that covers the whole of the country and provides a complete 'peace of mind' 7-year warranty. I guess it's no surprise why they're doing so well then.
With the brand well-ensconced into the hearts and driveways across NZ, MG has now flicked the switch on its new mission statement 'Take Charge', which I assume gives an indication as to the way the near 100-year-old company is heading and provides the perfect segue to the other reason we were there, the new MG ZS EV.
According to MG, the current ZS EV has already eked out an impressive 12% market share, however, as part of what they are calling 'Easy EV', the new ZS EV model is far superior to the older version and expands on an already solid foundation.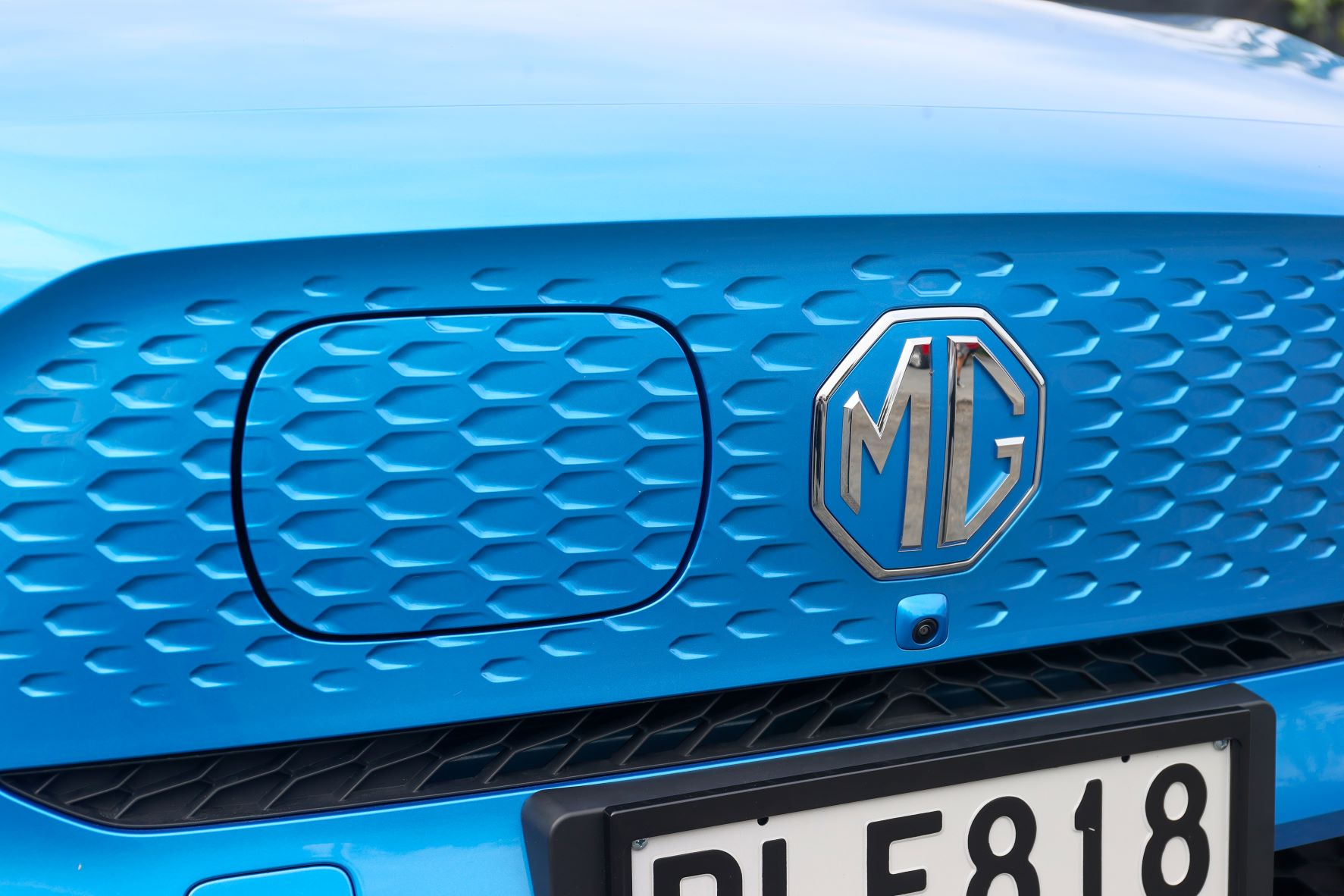 There are two new ZS EV models available, the Excite and Essence, many of the improvements cover both variants but to make things easier I will concentrate on the Essence.
In terms of design, the grille is now 'closed' and there are less traditional vents down low, making the nose look more EVish. Front and centre is a new MG logo and beside that, the charging port with a flap that's been integrated with the new look grille – it's all very smooth and aerodynamic. In fact, more attention has been given to the ZS EV's silhouette overall, with a more sporty Euro design and improved wind resistance.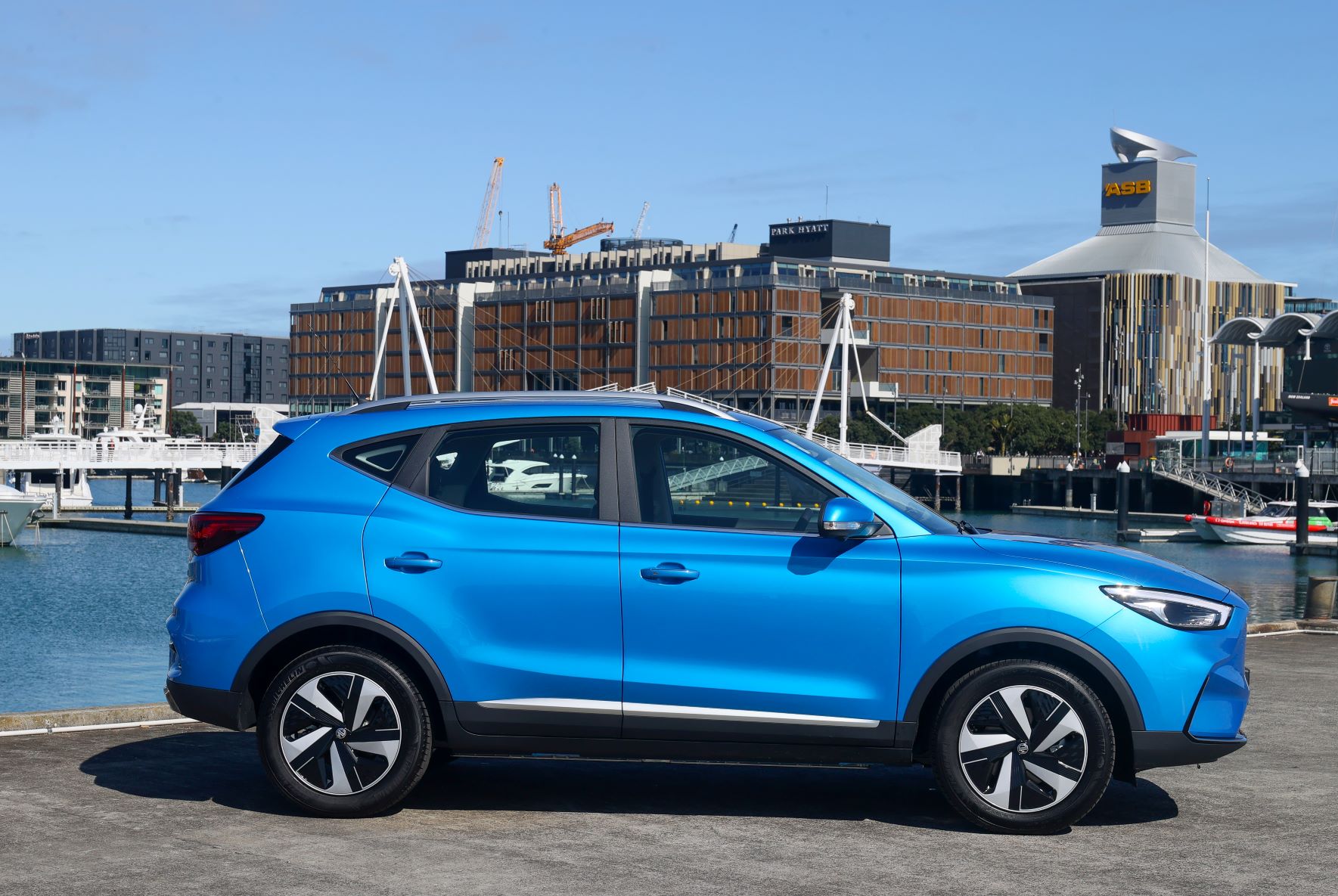 Both the front and rear lights are LEDs with the headlights being 'Silverstone Circuit' Inspired and the 'phantom' rear's being 'smoked'. The 17-inch EV alloy wheels are diamond cut presenting a two-tone spoke design and are optimised for wind resistance, while the tyres are Michelin Primacy 3ST offering better wear resistance and noise suppression for a more comfortable and quieter ride.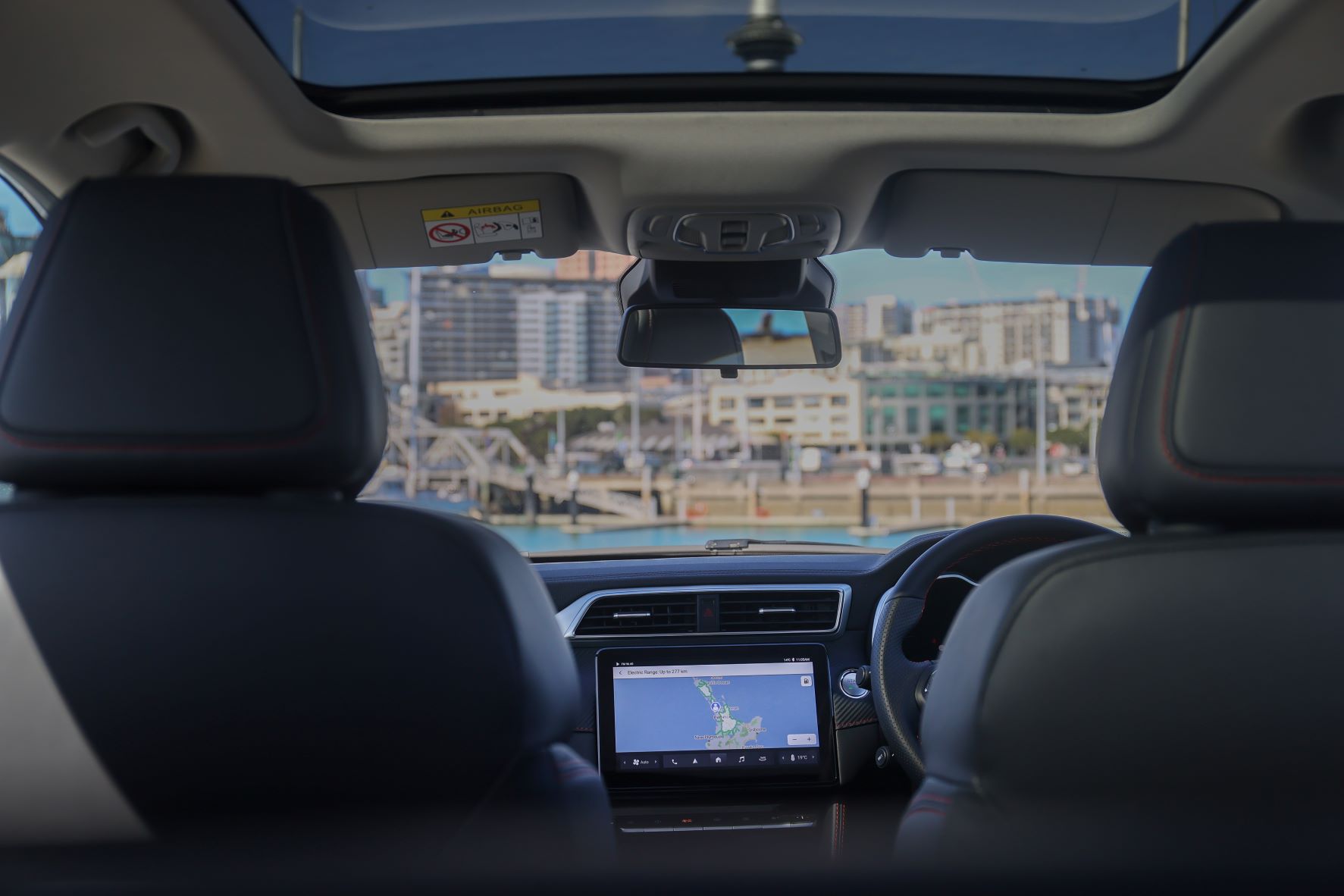 It's not just the exterior aesthetics that have been improved either, the cabin now comes with a class-leading size sunroof, extra bolstered and supportive seats (with improved head and shoulder room) and finer finishes, particularly around the most used touch points.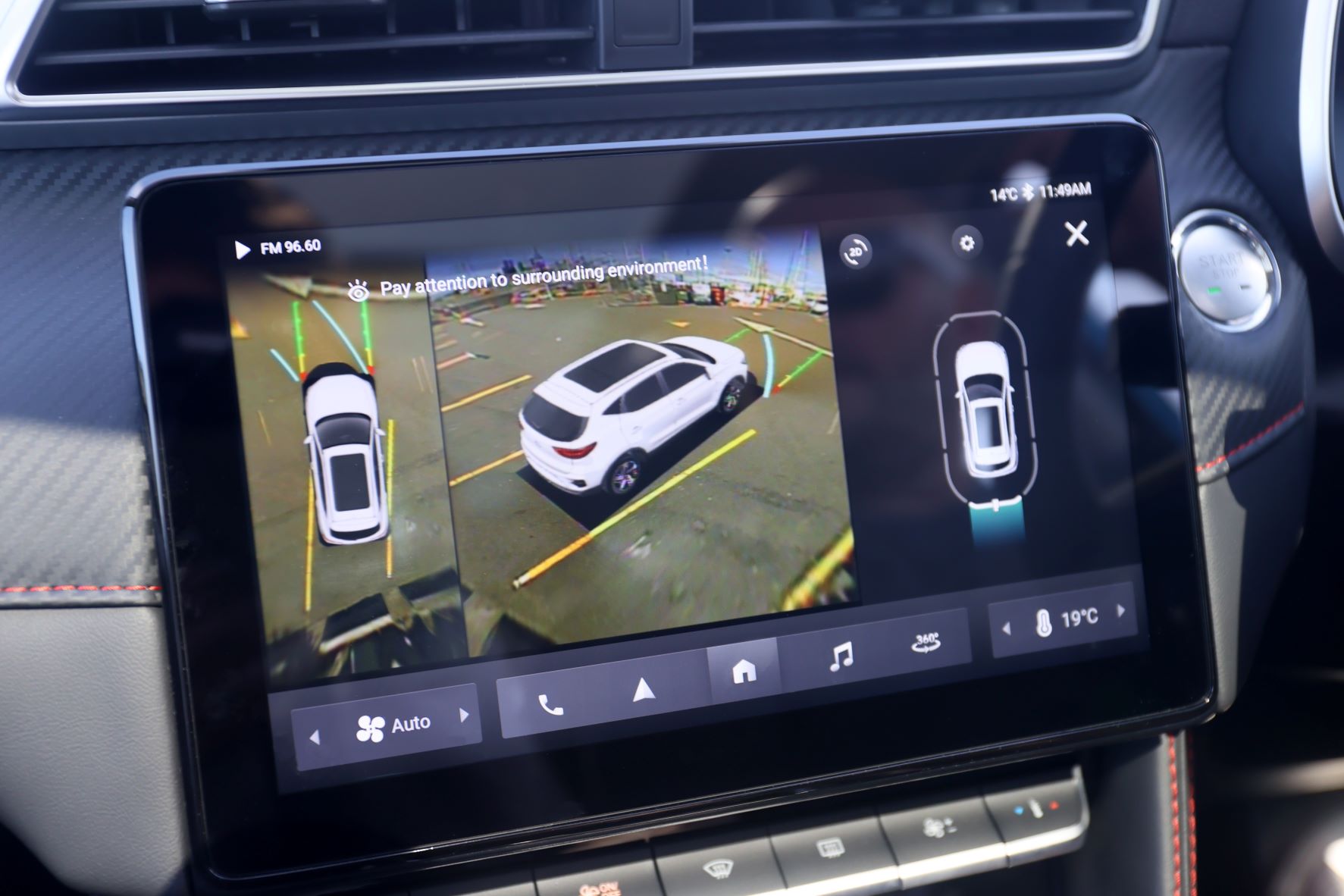 As expected, the tech is vastly better too, with infotainment coming by way of a 10.1-inch touchscreen and the instrumentation cluster being digital and 7-inches. The central screen is faster than ever but still takes a breath between functions. It does however come dripping in features such as 360-degree camera views, Apple/Android connectivity, plus MG Pilot Driver Safety Technology that boasts a tonne of acronyms (ACC, RCTA, BSD, LCW…etc) and a VERY aggressive Lane Keep Assist that severely wraps you across the knuckles should you venture out of your lane. What's more, much of the EV's new tech (particularly charging) can be monitored and controlled via iSMART, MG's new Remote Vehicle Control App.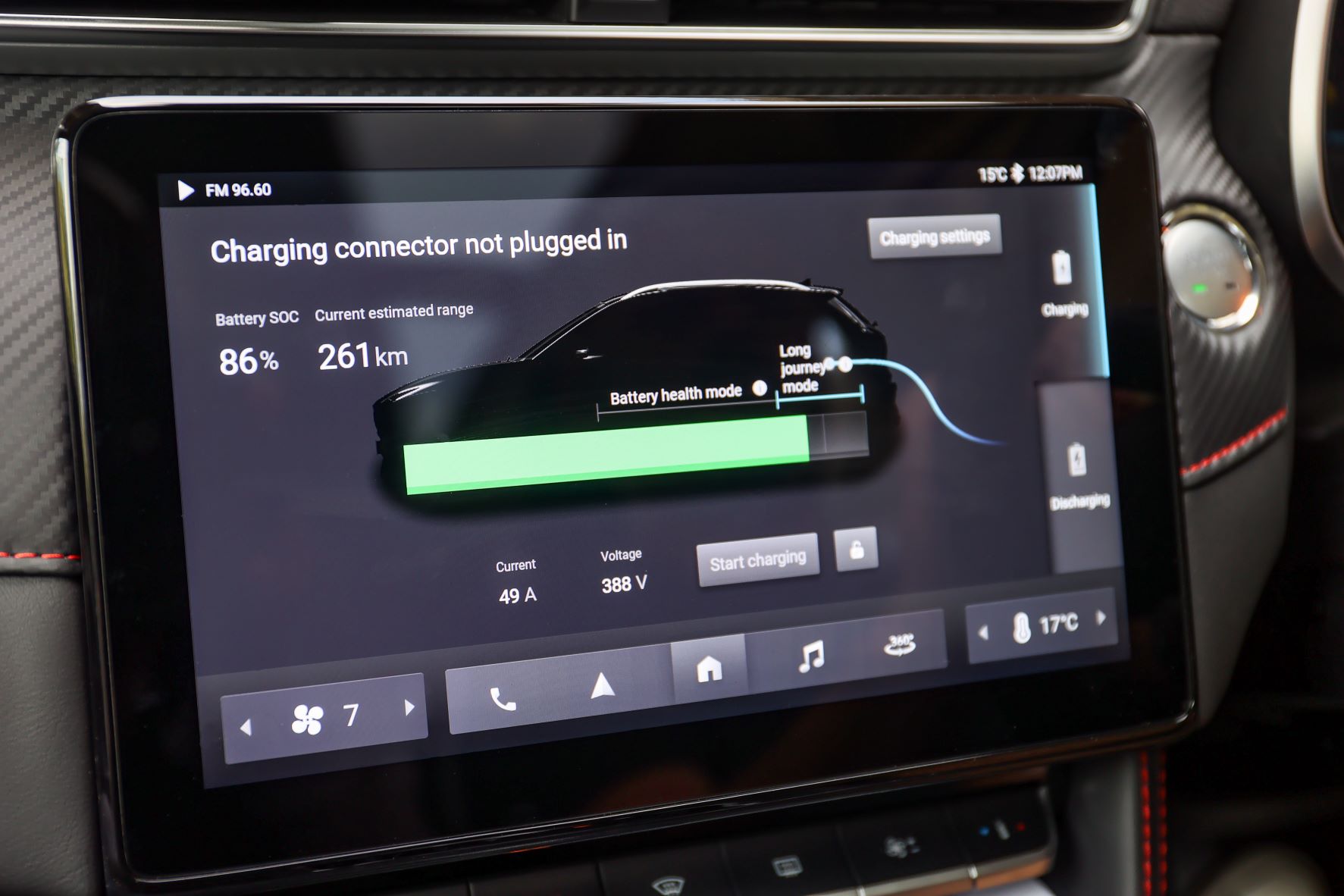 Underneath it all, the battery has been upgraded, so the new ZS EV comes with a 50.3kWh Lithium Iron Phosphate Battery with modules that have been reduced to 6 (from 18). The result is a more powerful and lighter energy source that produces 320km of range (WLTP) , an improvement of almost +60km over the current ZS EV.
Not only does this more efficient and more powerful battery feed the EV SUV's 8-Layer Hair-Pin PMS-Motor (130kW) but it also offers V2L (Vehicle to Load) so you can now use your SUV to power devices (upto 2.5kW)when out and about.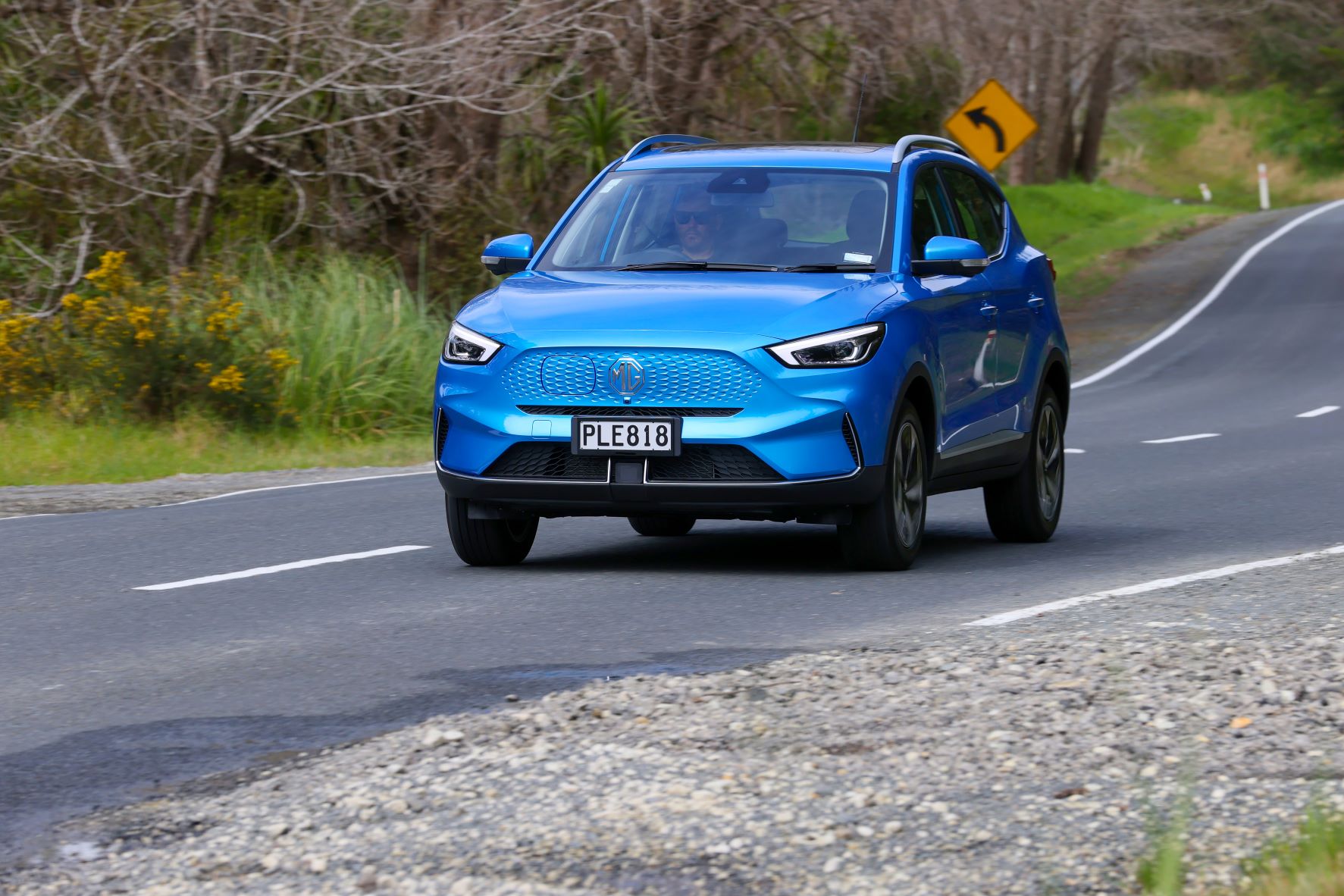 Enough talk. Our first drive of the new MG ZS EV was a follow the leader round trip from Auckland CBD to Helensville and back. Admittedly not the most taxing of drives in terms of distance or challenging roads, but offered a fair indication of what the new EV would do more regularly.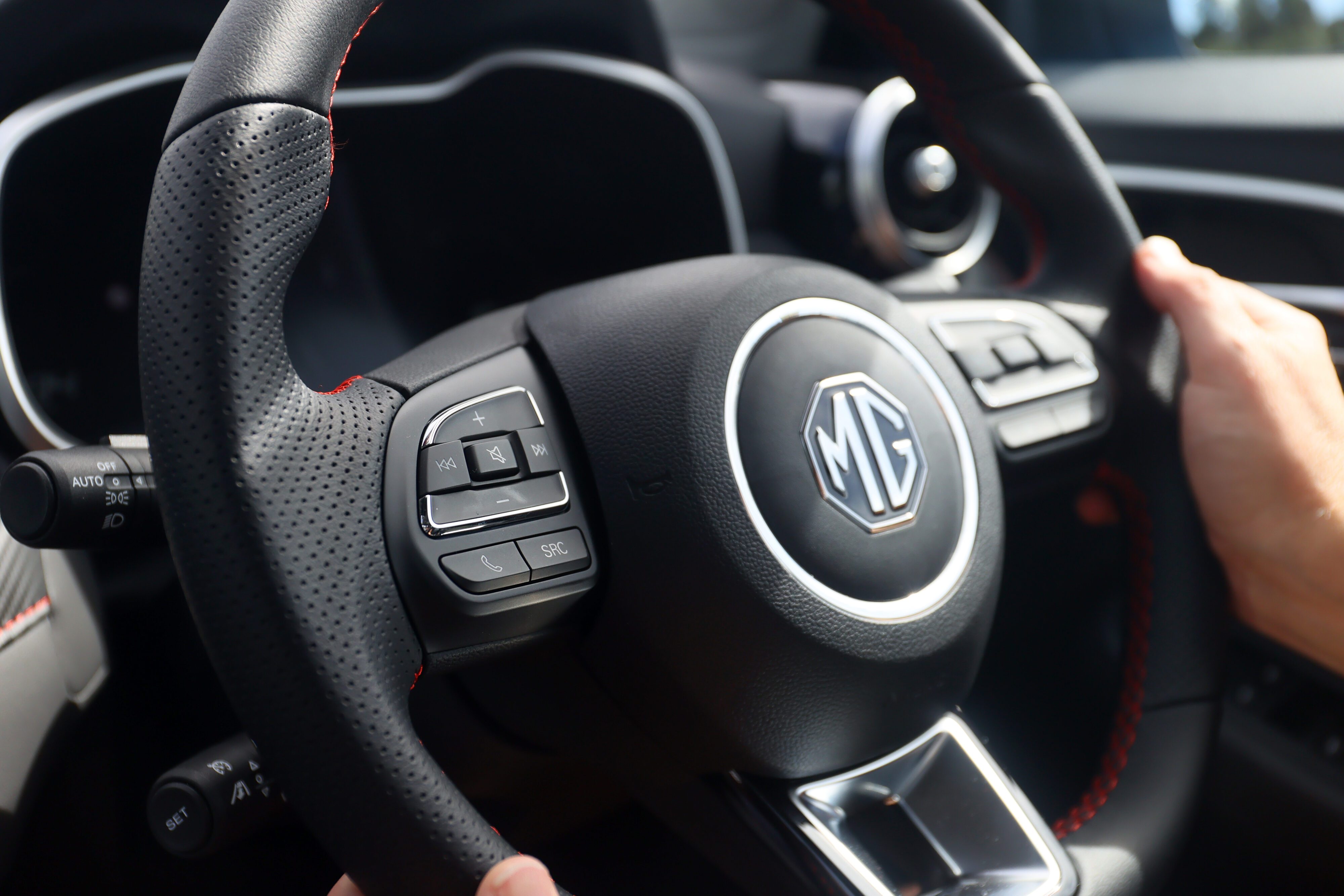 The EV SUV is reasonably rapid in getting up to treble figures but with its slightly reduced torque numbers, arguably less vigorously. The Adaptive Cruise Control works well and provided you stay in your lane, steering feels good. However, as previously mentioned, the lane keep assist will scold you if you stray (or even attempt to stray) from your lane and our advice would be to swipe the touchscreen and disconnect it (unless you enjoy wrestling).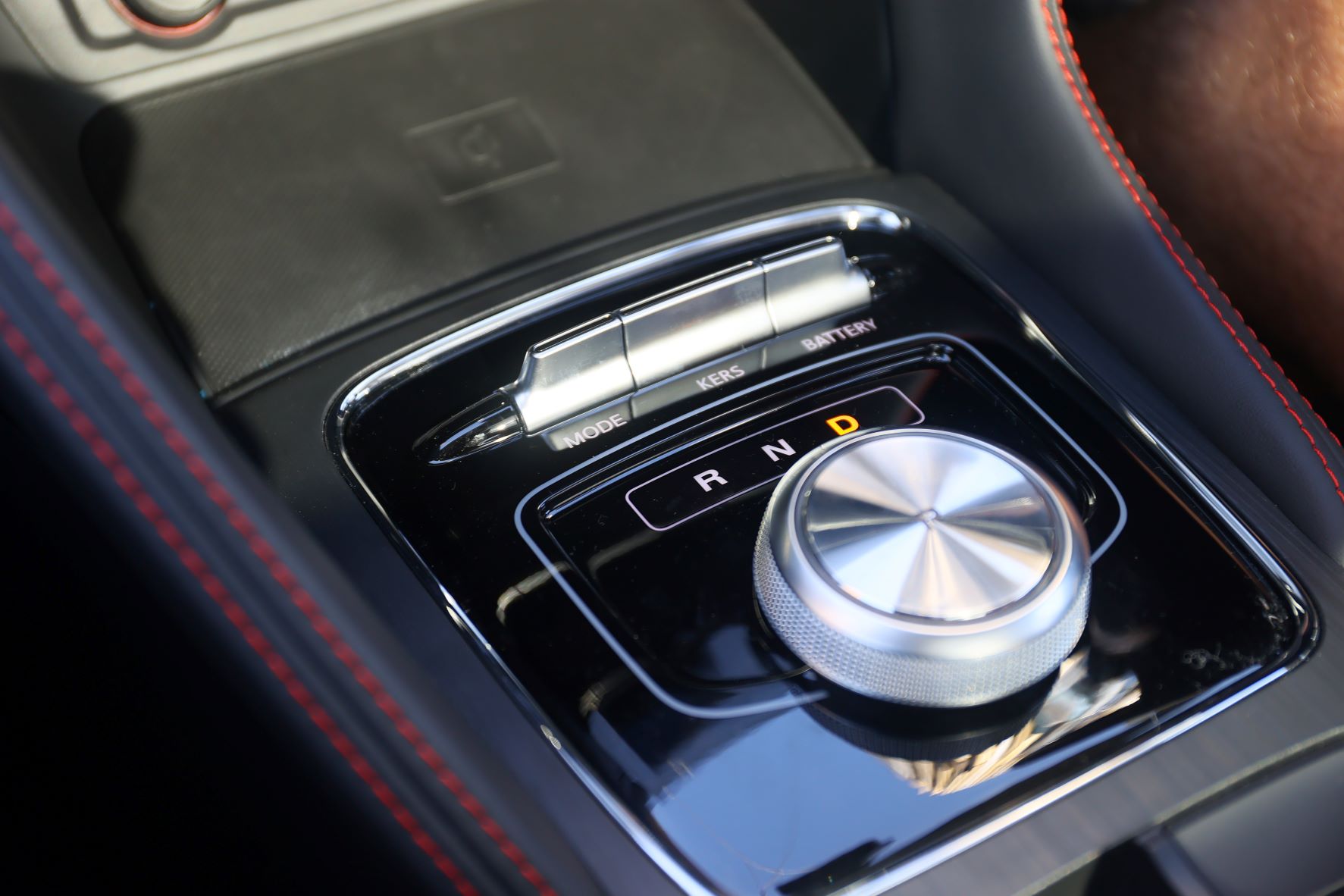 NVH (Noise, Vibration, Harshness) has been dealt to, and the new ZS EV runs quietly even on NZ's rougher roads and there are numerous options for both drive modes and regenerative braking to allow you feel in control.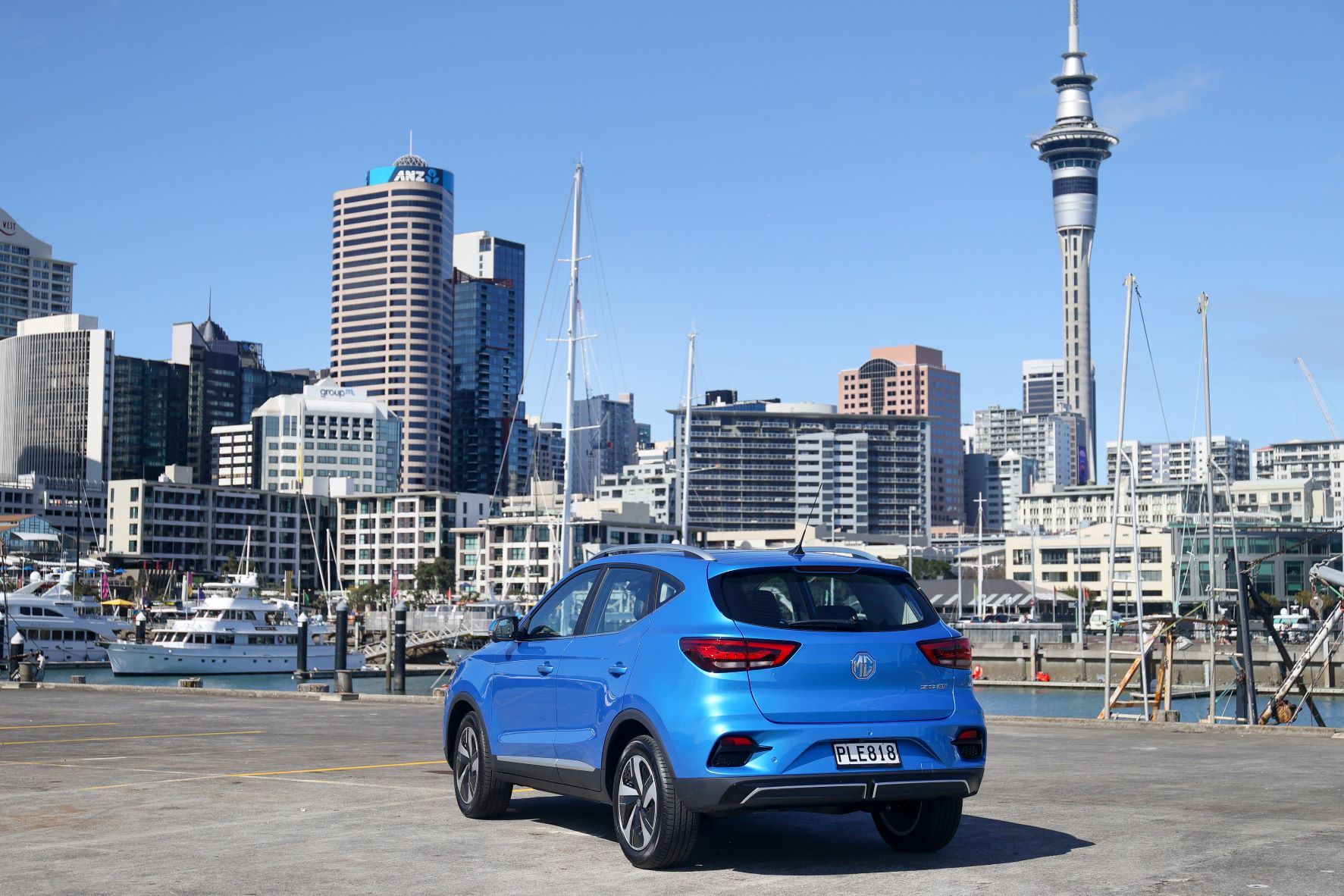 The new MG ZS EV is better in virtually every way, meaning that it's better value too. There are plenty of colour options to suit, most with British related names (I do like the Brighton Blue) and although there has been a greater emphasis on technology, it's all very easy to understand – As MG told us many times – they're making EV easy.
Looking forward to a follow up drive. 
Photo credit – Simon Watts/www.bwmedia.co.nz