Launched over 50 years ago and originally with a four-cylinder petrol engine, the Manta A (whose name was derived from the Manta Ray) was a competitor to the awesome Euro Ford Capri thanks to its two door coupe styling.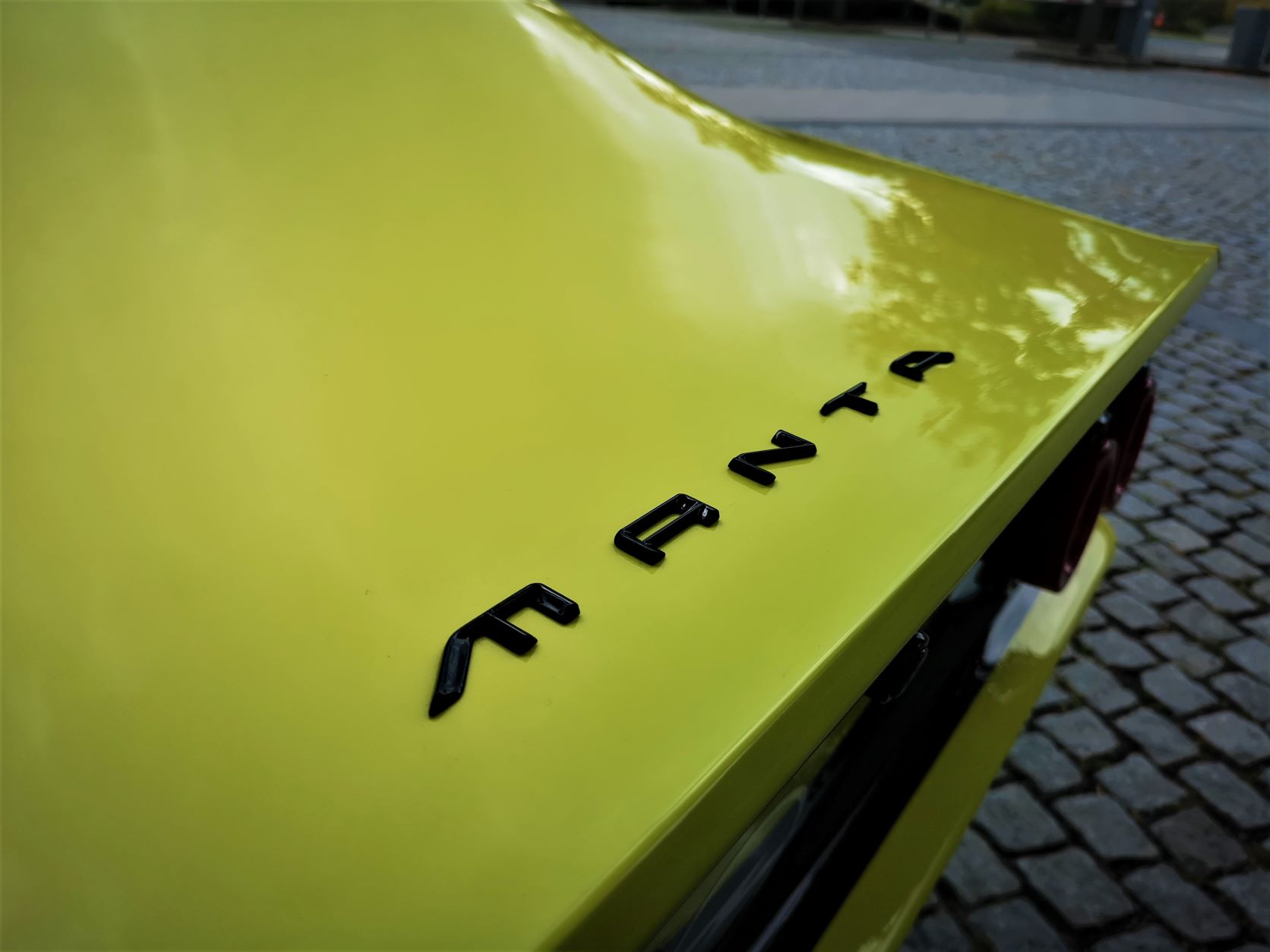 The Opel Manta nameplate lasted two generations and alas, hung up its boots in 1988, but not without garnering a bit of a cult following – notably the fuel-injected GT/E and special editions such as Black Magic and 'Swinger' models – yeah baby. Anyway the Manta is (sort of) back, but now thanks to the clever engineers at Opel, their iconic Manta A GSe is an emissions-free classic. And I took it for a spin in Rüsselsheim Germany.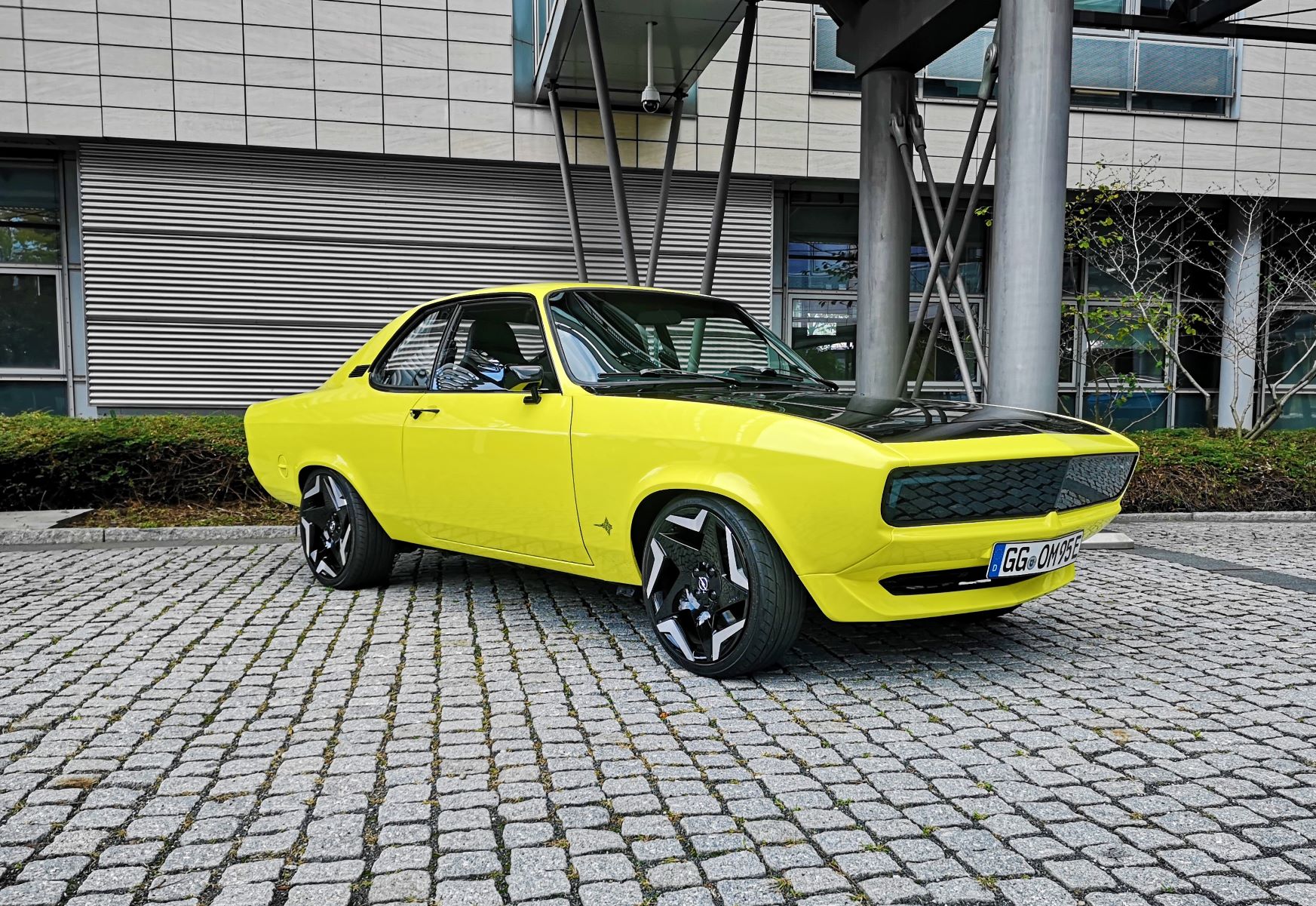 This 'labour of love' project really ticks all the boxes, it still boasts the timeless Manta silhouette, sporty interior, but now has digital screens, an electric powertrain, all while remaining a (kind of) 4-speed manual.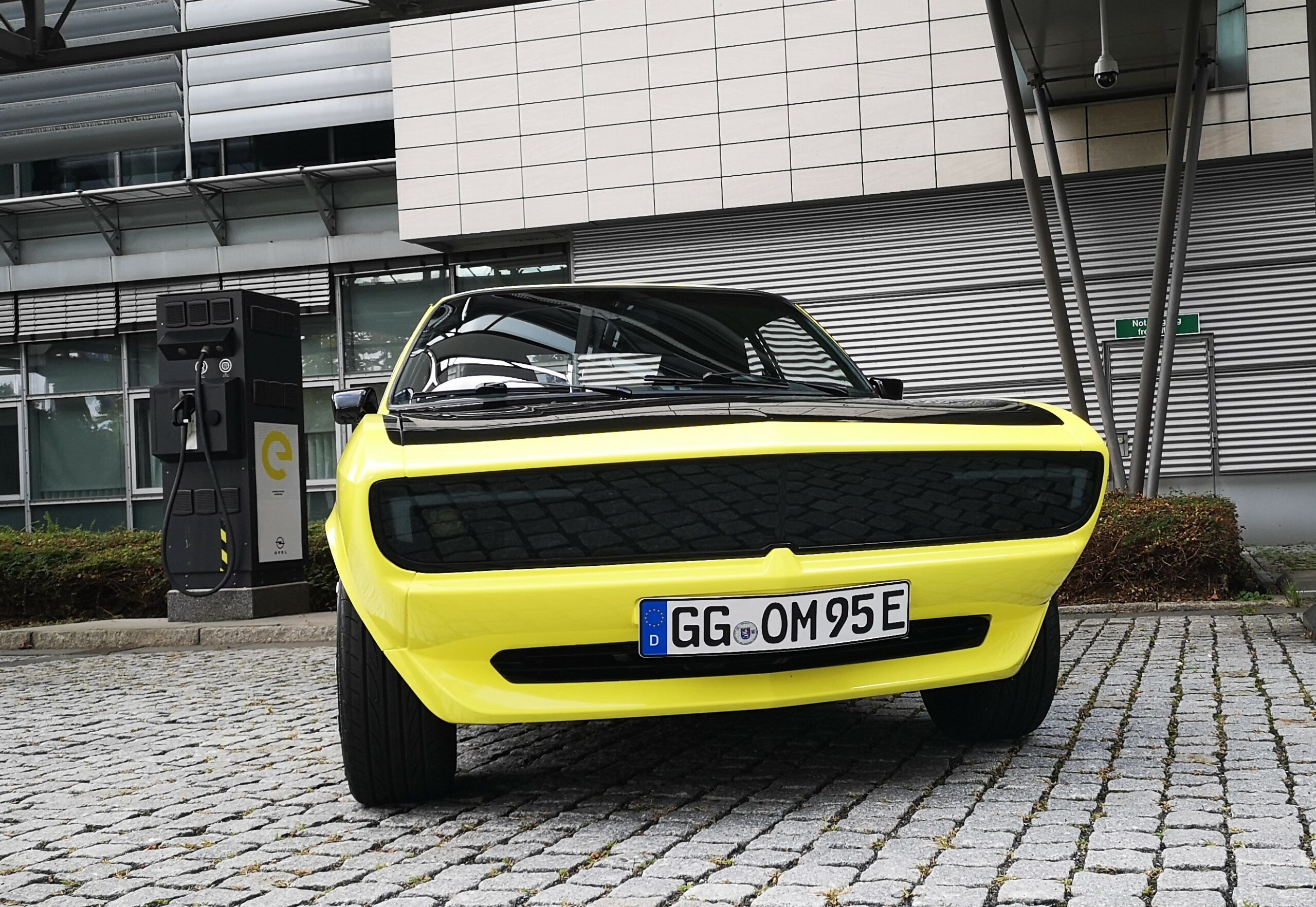 The ElektroMOD Manta was dressed in neon yellow paintwork that matches the recently updated Opel Corporate Identity and contrasted well against the signature black bonnet. The headlights and grille have been replaced with one of the brand's other new signatures, namely the Opel 'Vizor' which offers a 'pure and bold' front face. However, in this ElektroMOD it's a Pixel-Vizor, essentially a full-width LED screen that happily announces that 'My German heart has been ELEKTRified' followed by 'I am on a zero e-mission', then finally a silhouette of a manta ray appears.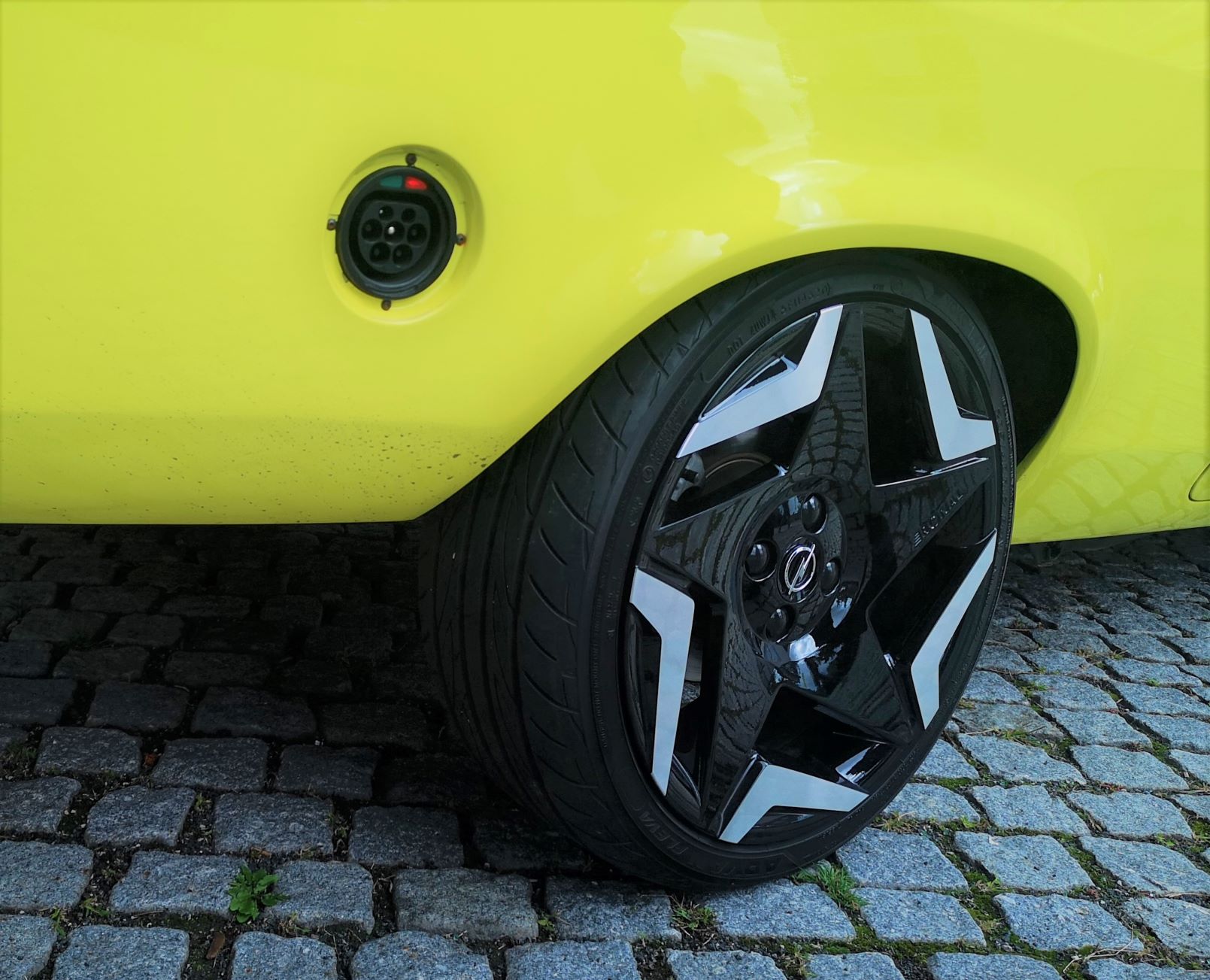 The lights are LED as are the integrated daytime running lamps, and the ElektroMOD Manta tail lights are three-dimensional. The boot displays "Manta" in the brand's new Opel badging and it all sits on 17-inch light alloy wheels from Ronal with 195/40 R17 tyres at the front and 205/40 R17 at the rear.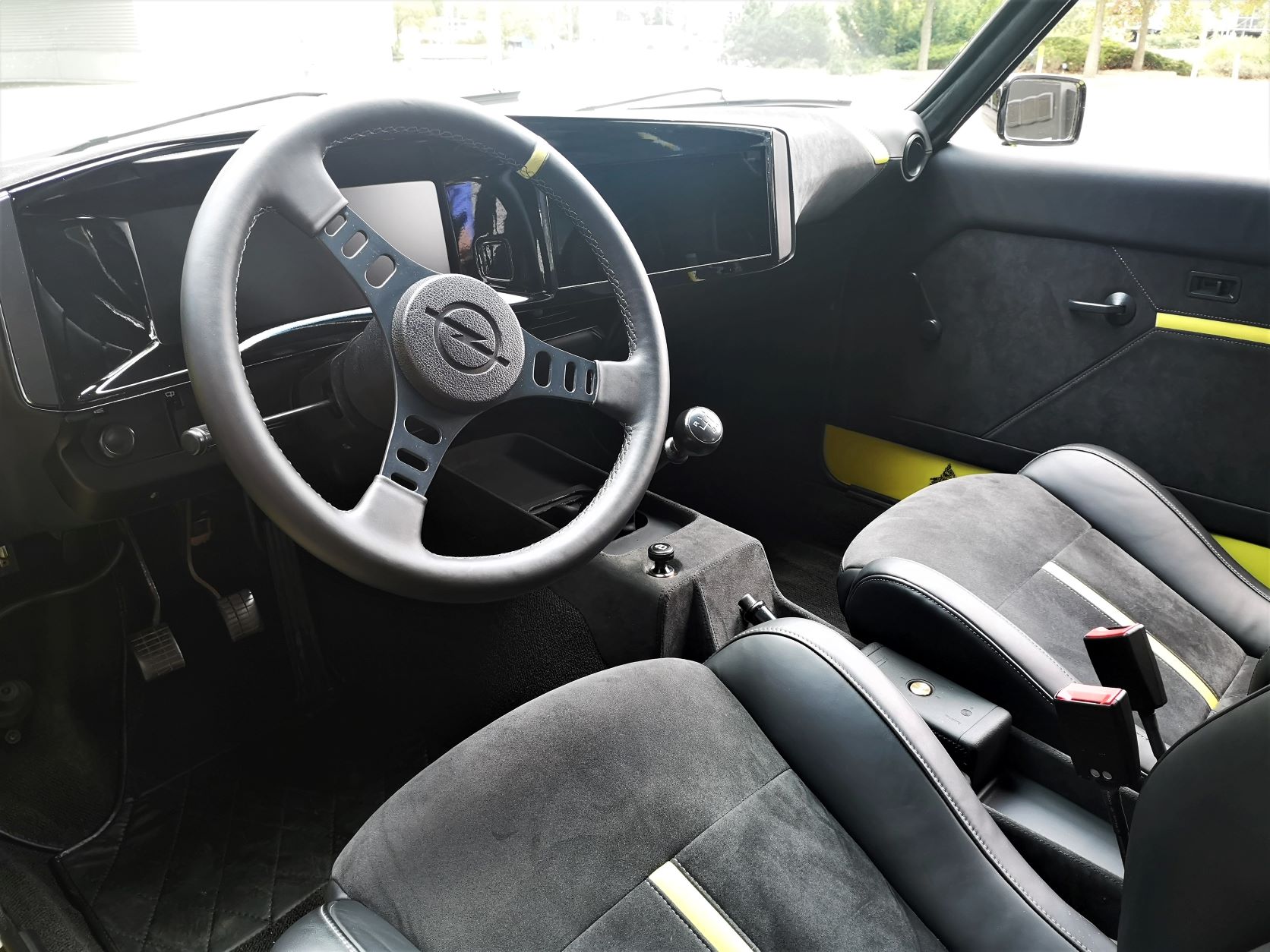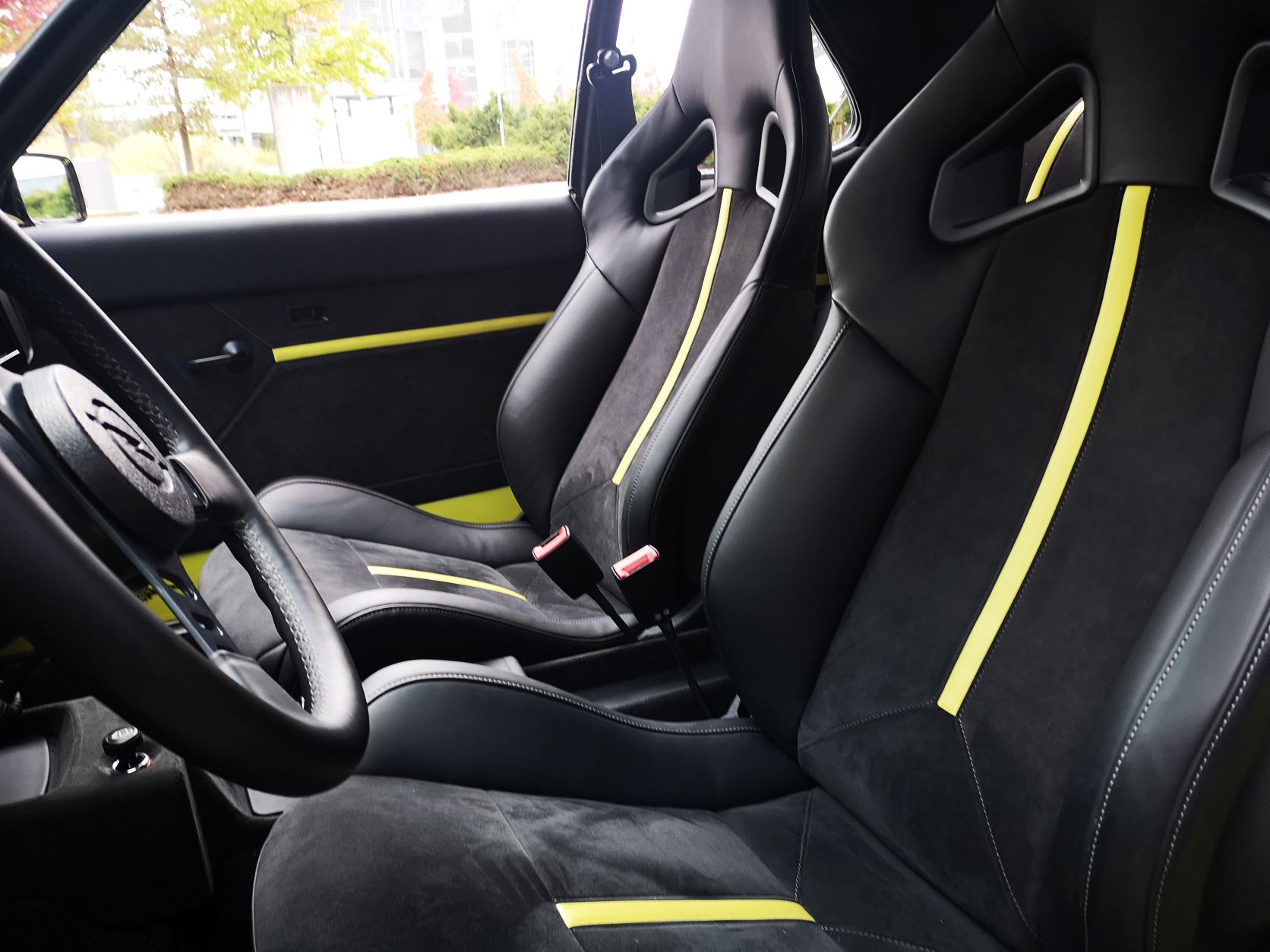 The new tech continues on the inside with the classic round instruments being replaced by yet another new Opel signature piece, the Pure Panel. The Pure Panel is two integrated, driver-oriented, 12 and 10-inch widescreens that show important information about the car such as charge status and range. They are clear and easy to read and in this ElektroMOD's case, run a video loop while audio comes via a Bluetooth box from the legendary amplifier brand Marshall – simply awesome.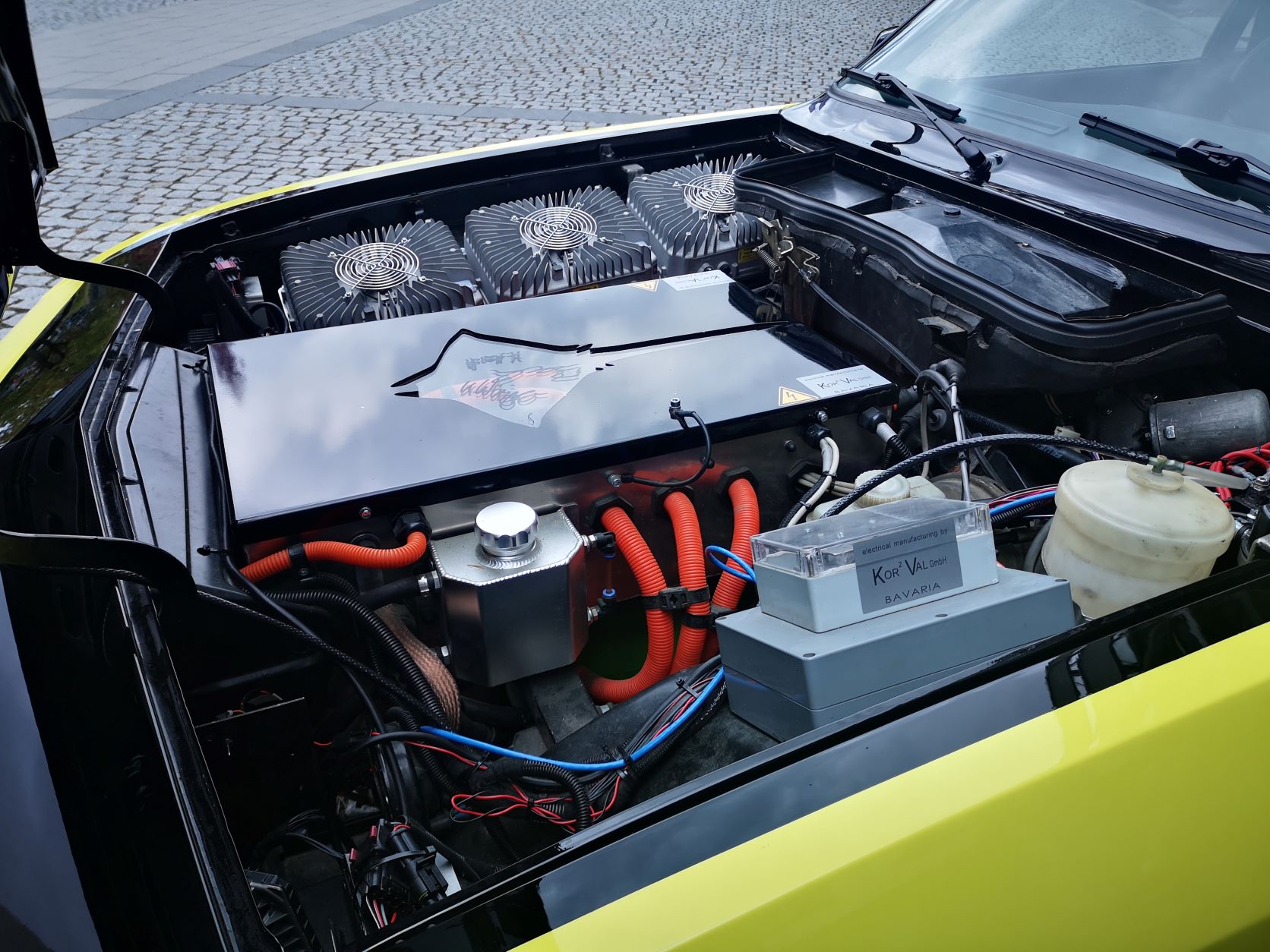 In 1974 and 1975, the Manta GT/E was the first generation's powerhouse model with 77 kW/105 hp but the Opel engineers have replaced this with an electric motor with 108 kW/147hp, making it the most powerful Manta A ever (built by Opel ex-works). It delivers maximum torque of 255 Nm from a standstill and as a driver you can 'manually shift' the original four-speed gearbox or simply engage fourth gear and drive automatically (I opted for the former), either way the power is always sent to the rear wheels.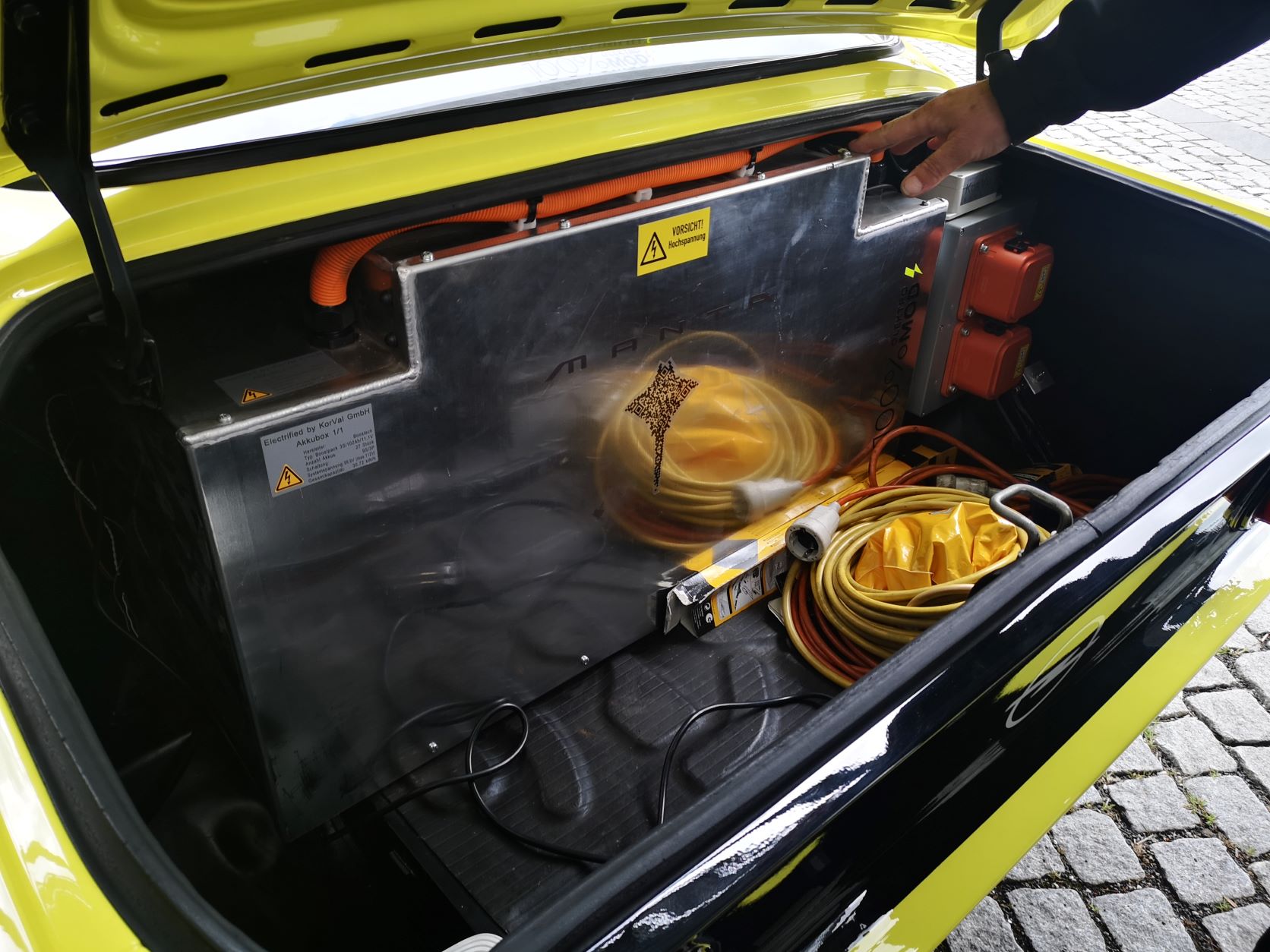 The lithium-ion battery has a capacity of 31kWh, allowing an average range of around 200km and as with the production Opel Corsa-e and the all-new Opel Mokka-e, the Manta GSe can also recover braking energy and store it in the battery. Regular charging takes place via a 9.0kW on-board charger for single-phase and three-phase AC charging. This means it takes just under four hours to fully charge the Manta battery.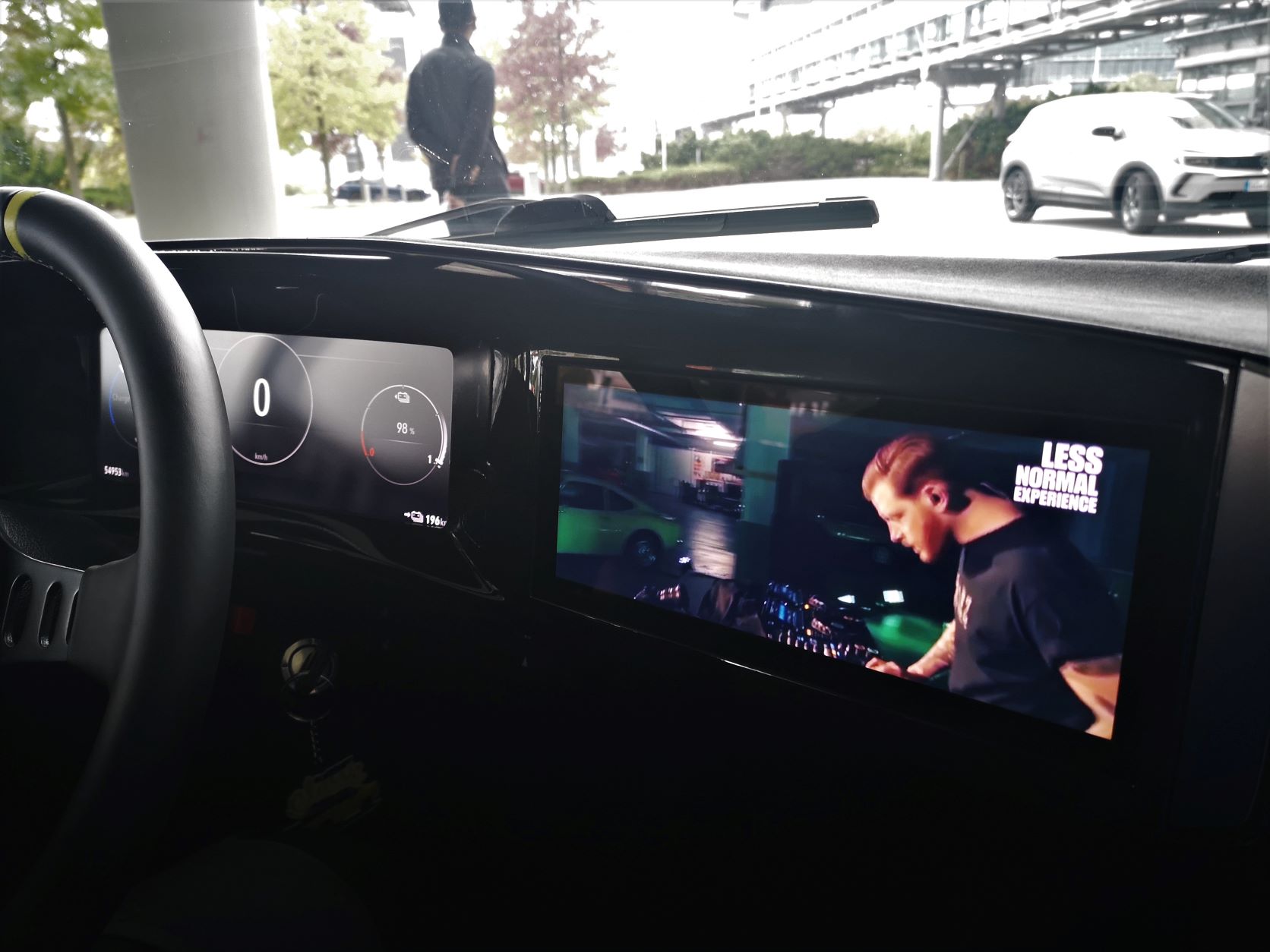 My test drive was essentially a brief trip across the Rüsselsheim township for lunch and I have to admit to being nervous – this is one special car – although getting behind the Petri three-spoke steering wheel took me back decades when I was carefree and had more hair.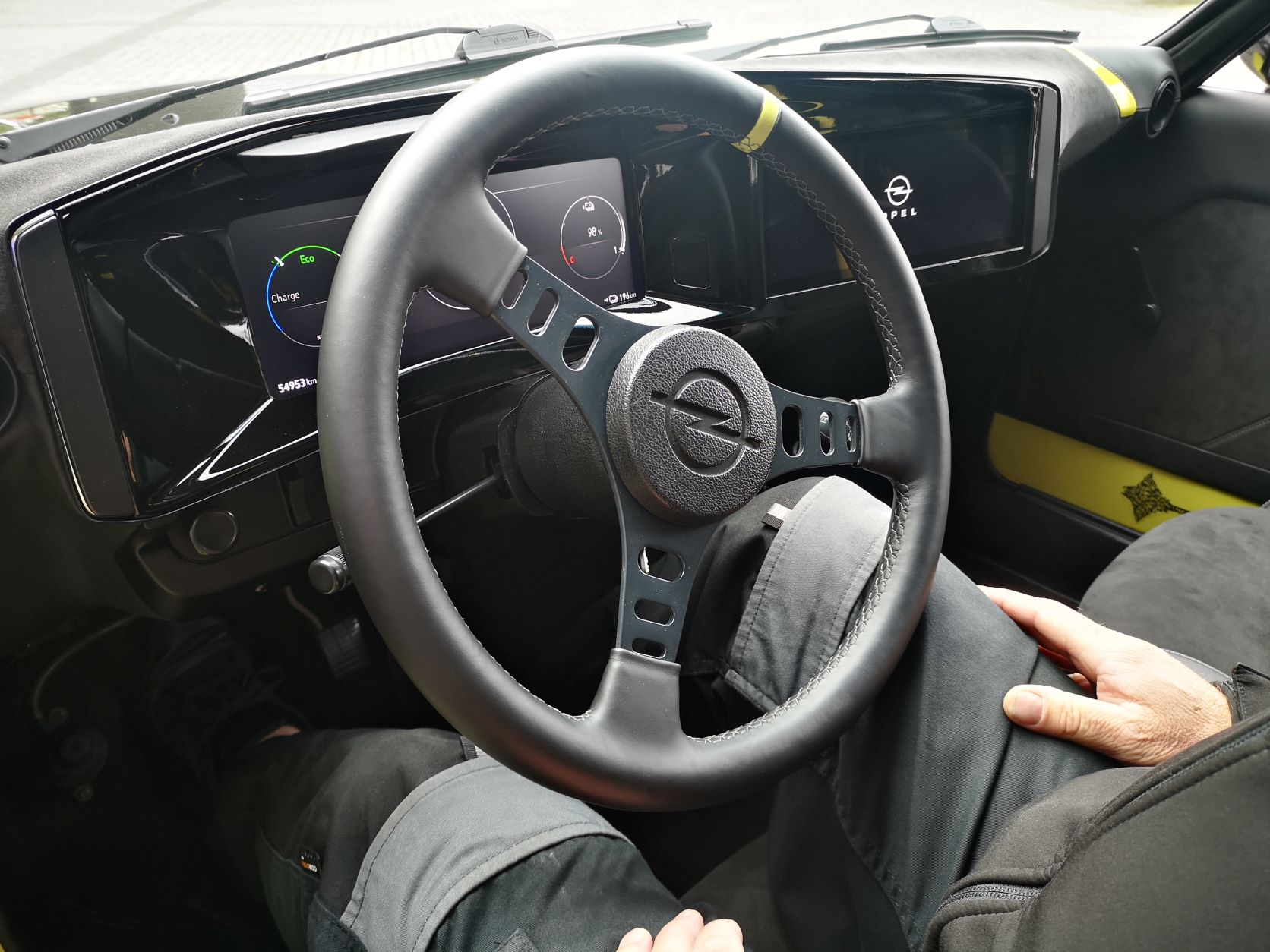 It had a key to start, yes a key, but of course no 4-pot engine sound to follow, just a sporty coupe that was ready to rock. A dip of the clutch and first gear selection, which was all very nostalgic, and we were off.
It was a follow the leader drive through the quaint town centre but I did what was expected and lagged back a little only to subsequently catch up and get a sense of the electric Manta's powertrain, which I have to say was pretty good, all the while changing up and down the gears.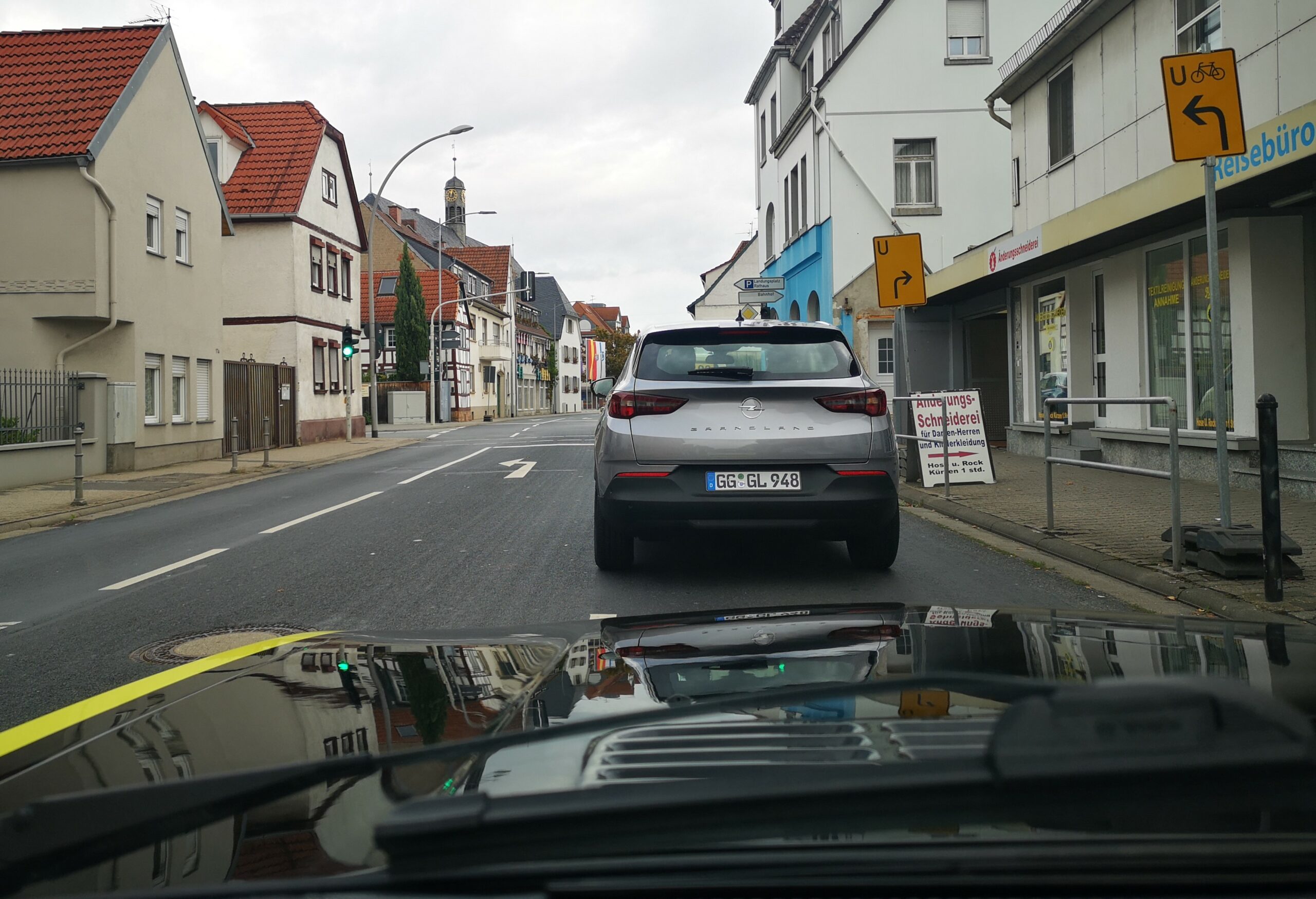 The Manta's sports seats offered plenty of comforting support, they were developed for the Adam S and came with a 'go faster' centre yellow decor line while the rest of the cockpit is matt grey, again contrasting well against the neon yellow and it's all finished with period plastics and tactile Alcantara in places like the roof lining.
It only took about five or so minutes to get to our lunch destination which, bearing in mind this Manta's rarity and importance, was probably enough and it gave me a sweet taste of what was and what can be.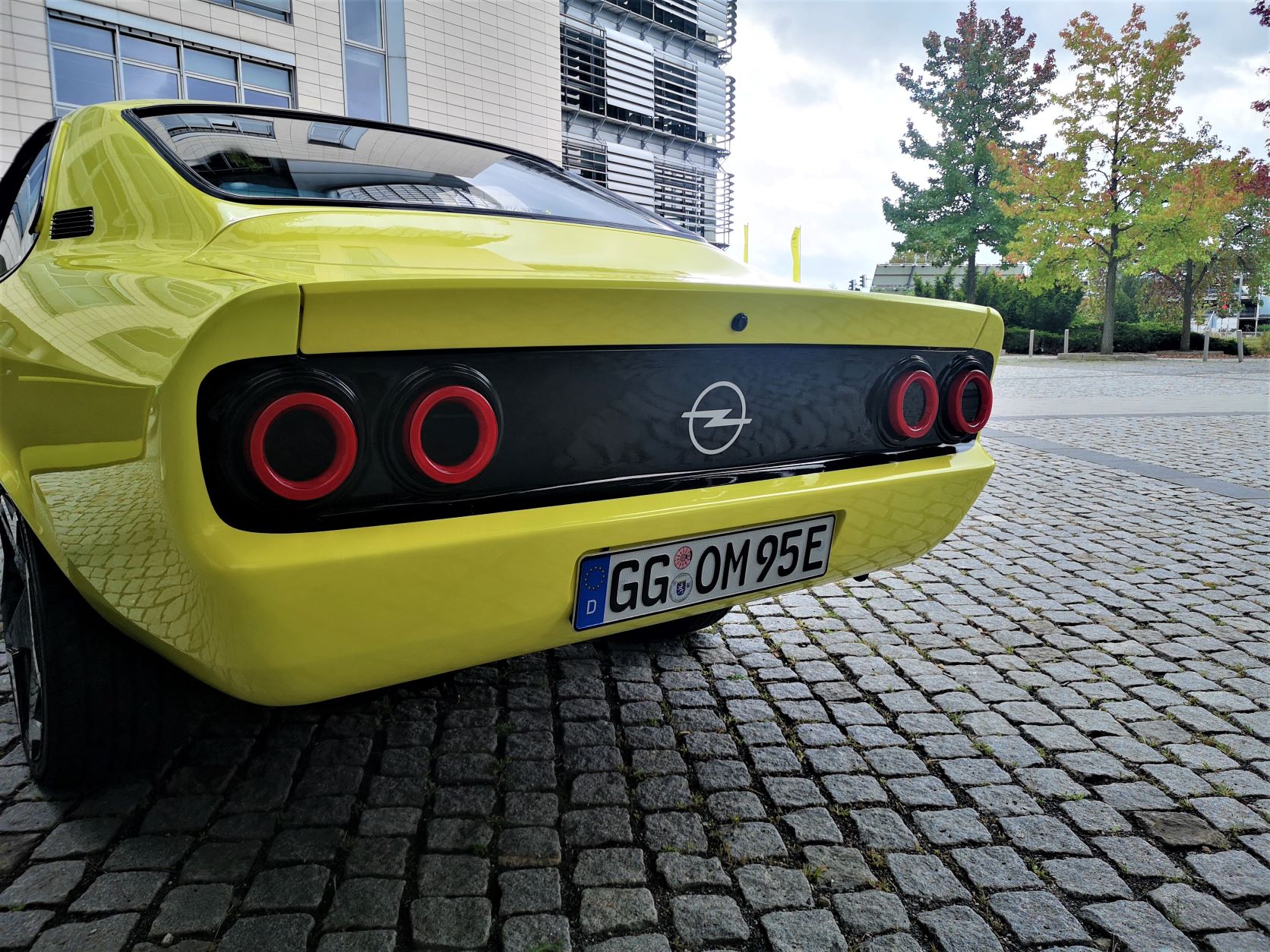 Despite the drive being brief, it was very involved. Yes it's now in many ways a modern electric car, but you use the clutch to 'change gears' like we used to only without any biting point. It felt quick (in comparison to what I remembered) and aside from the pure panel, very simple in features with skinny indicators and wiper stalks, yep it rains in Germany.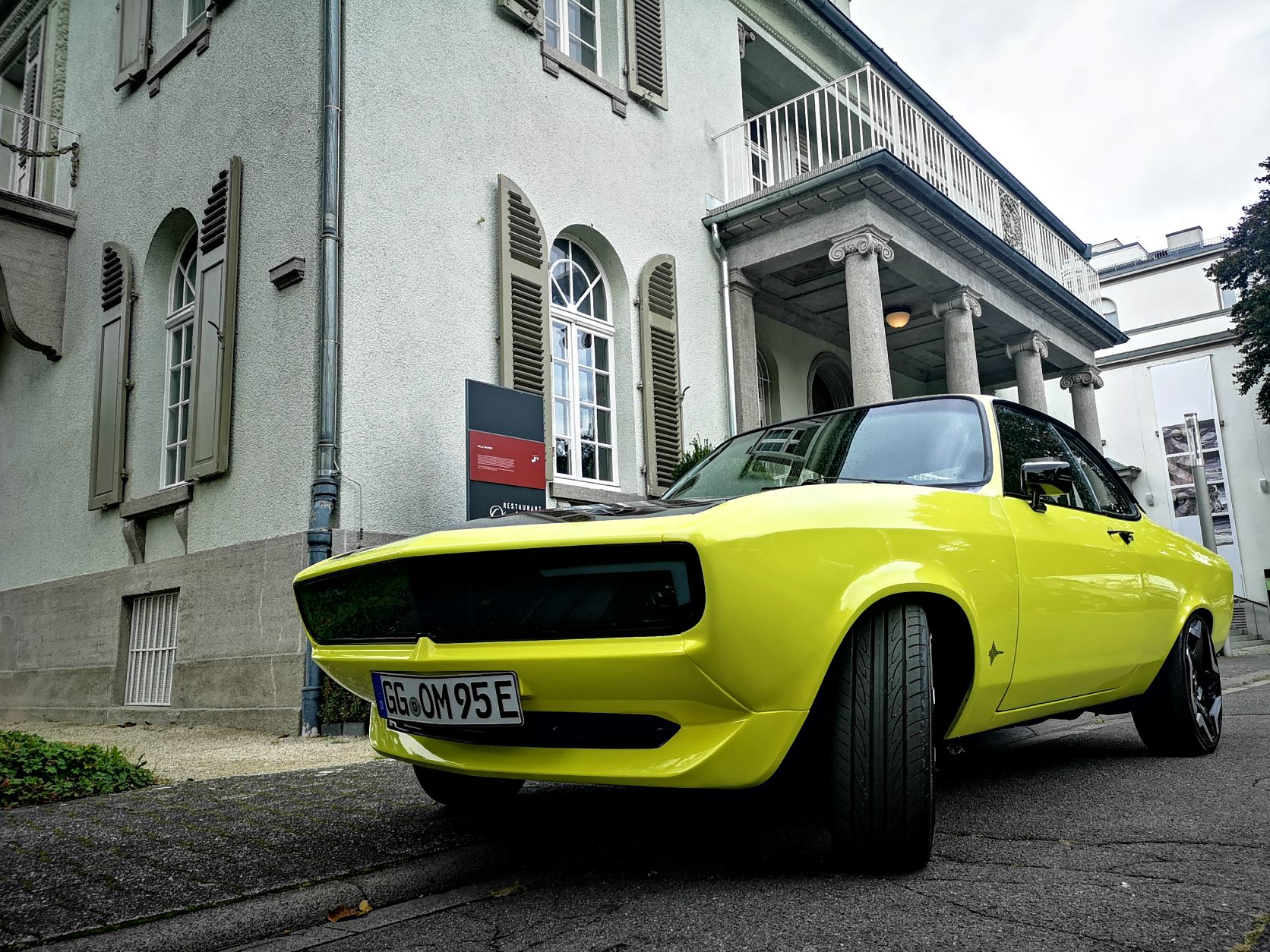 Honestly, I didn't stop smiling throughout lunch (which was a chicken Schnitzel of course).