Where was your EV charger made? It could be anywhere in this day and age, right? The big name in the business is, of course, the Spanish company Wallbox, but even then your unit may have come from Catalonia, Texas or China. Most would probably guess that kind of stuff would usually come from China but turns out it could have been made a lot closer than you think… like Christchurch.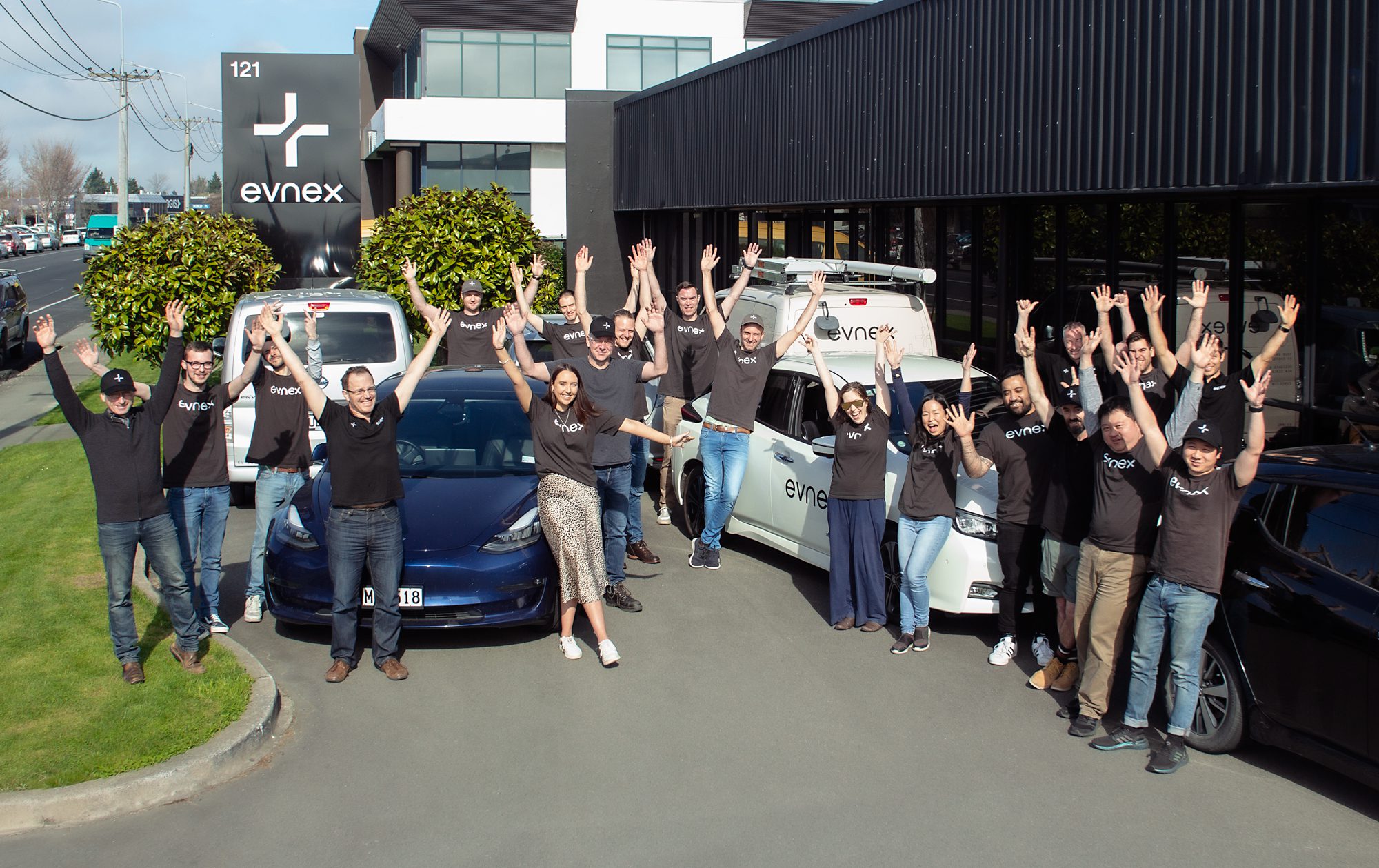 Evnex Licensed and Certified by Buy NZ Made

You'd expect to see that logo on a woolly jumper, but an EV charger? Yeah, nah. Not my first guess either.
I'll be honest, Canterbury was not at the very top of my list of places where I thought smart EV chargers were made, but that's exactly what Evnex has been doing there for the past eight years.
It's not just a question of putting together pieces ordered from overseas either. The circuit boards are made in Marton, enclosures are made in Whanganui and it's all put together in Christchurch. Supporting local New Zealand manufacturing is important to Evnex, but there's more to it than that. In addition to boosting local economy, Evnex is reducing the environmental impact of the entire production process.
It is this transparency and commitment to local production that saw Buy NZ Made certify Evnex and showcase them as an exemplary Kiwi high tech manufacturer.
That'll cost a bomb, won't it?
Well, actually, it's not as bad as one might expect. You're not going to get the market-leading Wallbox Pulsar Plus installed for less than $2,200 and a standard home install of an Evnex charger is going to set you back $2,495, but the Evnex charger is a more comprehensive package than the Wallbox Pulsar Plus that charges an add-on between $250 and $350 for solar functionality so on a like-for-like comparison the two are evenly priced. I chose the Wallbox Pulsar Plus as the comparison because of its comparable features and market-leading position. On paper, for the ordinary home user, there isn't much between the two products. The two being comparable in features and costing the same, it'll surely drive people to seriously consider the Kiwi charger over the big name box; especially among those consumers who choose EVs purely on their green credentials.
But I've never heard of Evnex
Same! …and I've been a big fan of EVs for years! When I saw that Buy NZ Made had showcased a locally made charger, I was rather surprised I didn't know we had a home grown manufacturer. It might not be a household name yet, but Evnex has installed over 2,500 chargers to date and this number is increasing every day. Hopefully the push by Buy NZ Made will get more consumers to take notice that there is a local option available and, on paper, it looks absolutely top notch. That said, a quick Google search for Evnex product reviews yielded nothing at all so it's tough to determine what the product confidence and satisfaction might be. There are a handful, 24 at the time of writing, of Google My Business reviews left for Evnex and they are all positive, but by and large independent content for Evnex chargers is rather scarce.
I'm well aware that a lot of consumers aren't interested in the origin story of the products that they buy and that's absolutely fine, but I also know that a lot of people who buy EVs and solar systems do pay attention to those things. With no noticeable price or feature gap between the well-known Spanish charger and the NZ-made one, I have a feeling the Evnex team will be busy for many years to come.
Visit Evnex online at www.evnex.com.
This article was edited to correct a pricing inaccuracy between Wallbox and Evnex. The original text, incorrectly, stated that the Wallbox was cheaper, but this was inaccurate due to the add-on charge for smart solar charging.