Over the past couple of decades, Czech car brand Skoda has gone from being a relatively rare sight on NZ roads to something we see daily (although fingers crossed not the NZ Police vehicles). They are desirable in style, clever in tech and helpfulness and when it comes to performance, the Skoda RS badge ranks very highly. So what happens when you turn an RS Octavia into a PHEV? Well Skoda NZ thought best we should find out.
The relationship between the RS (or vRS depending where you are in the world) badge and Skoda dates back to 1974 where the 180/200 RS (Rally Sport) coupés represented the Mladá Boleslav-based car manufacturer in the Rally. These models were then superseded by the 130 RS two-door sports coupé (aka the Porsche of the East) in 1975 which went on to finish first and second in its category at the legendary Rally Monte Carlo in 1977, won the Acropolis Rally and became the overall winner in the European Touring Car Championship in 1981. So rest assured, Skoda takes their 'RS' moniker very seriously.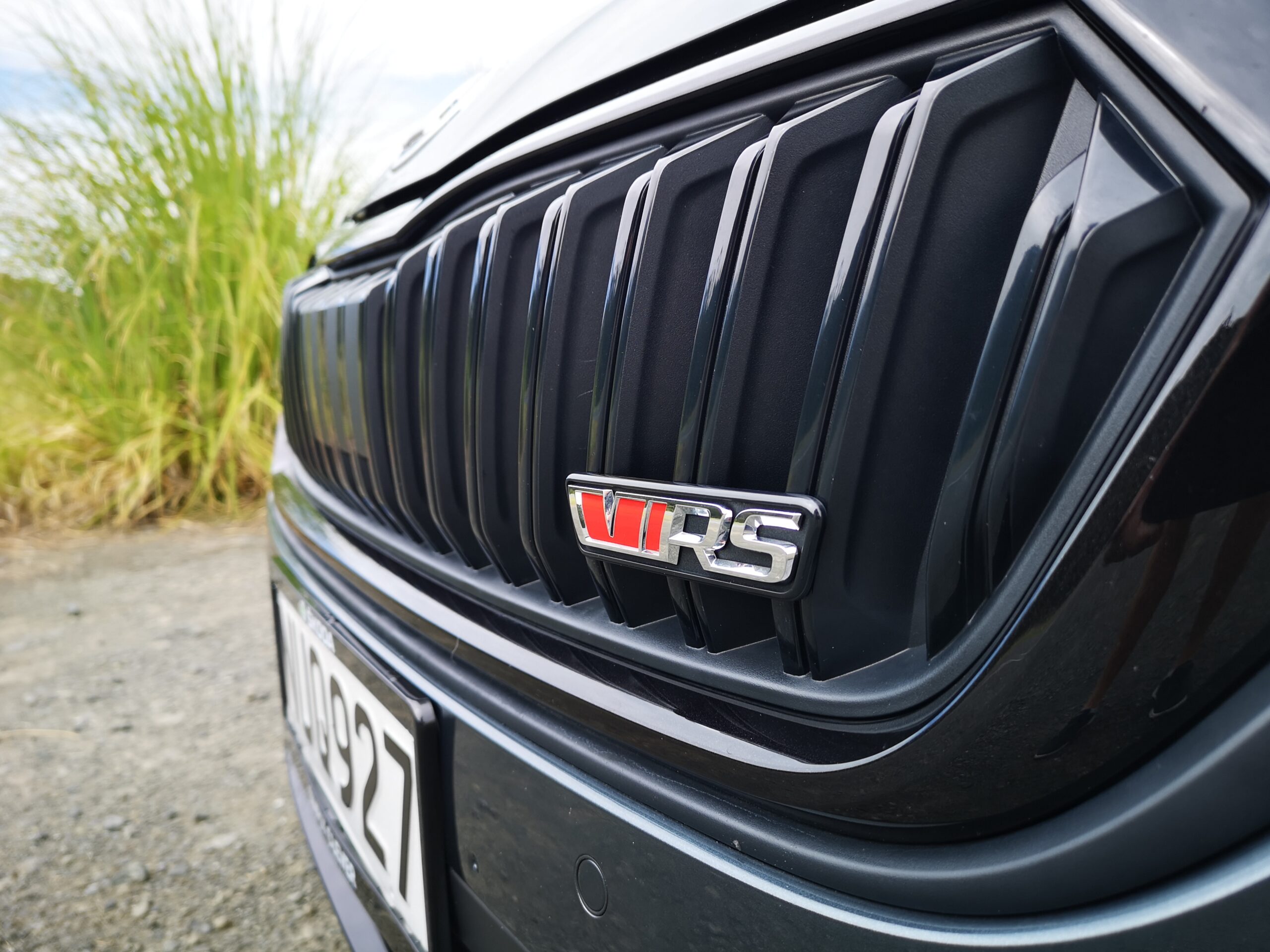 In the year 2000, not only did RS appear on Skoda Octavia's entry into the World Rally Championship but it also appeared on their Octavia production model for the first time. With its 1.8L turbocharged engine producing 132kW and 235Nm it went from 0-62 mph in 7.9 seconds and drank fuel at 8L/100km.
Fast forward a couple of decades and you get the latest RS Octavia. With a 2L turbo engine that produces 180kW and 370Nm, 0-100km/h in 6.7 seconds, sips fuel at 7.6L/100km and expels CO2 gases at a rate of 170g/km – pretty awesome huh. Well hold your horses, let me tell you about the Skoda Octavia RS iV PHEV.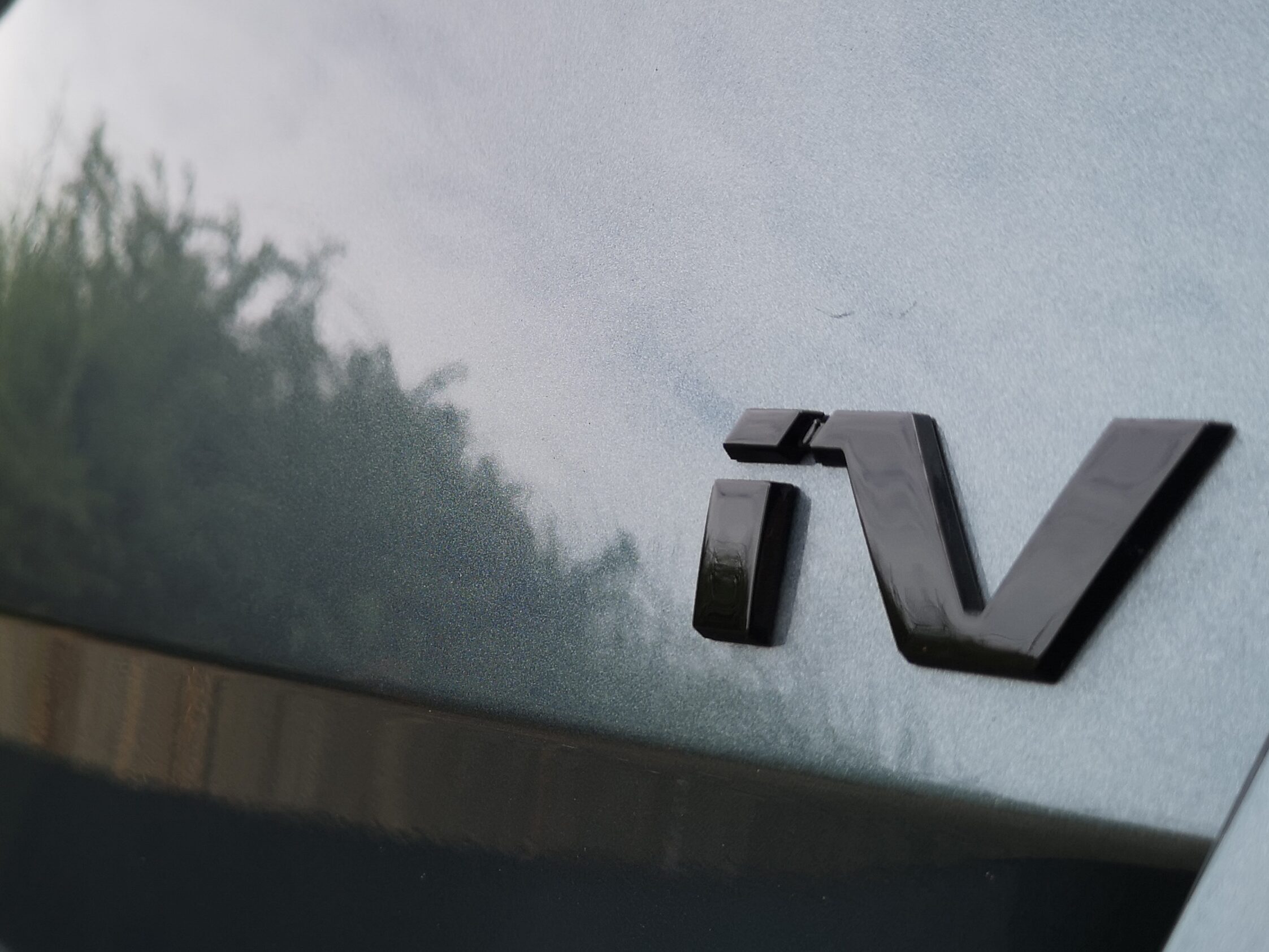 Let's get the performance numbers out of the way while they're still fresh. Under the bonnet is a 1.4L turbo-charged engine – 1.4L in an RS. But wait there's more, this iV is married to an electric motor too. Combined they give you 180kW (yes the same as the 2L) and 400Nm, yep 30 newtons more than its petrol-only sibling. 0-100km/h comes in at 7 seconds (0.3 slower) BUT emissions are just 37g/km and fuel consumption is just 1.6L/100km, so you'll get there quicker as you'll be stopping a darn sight less.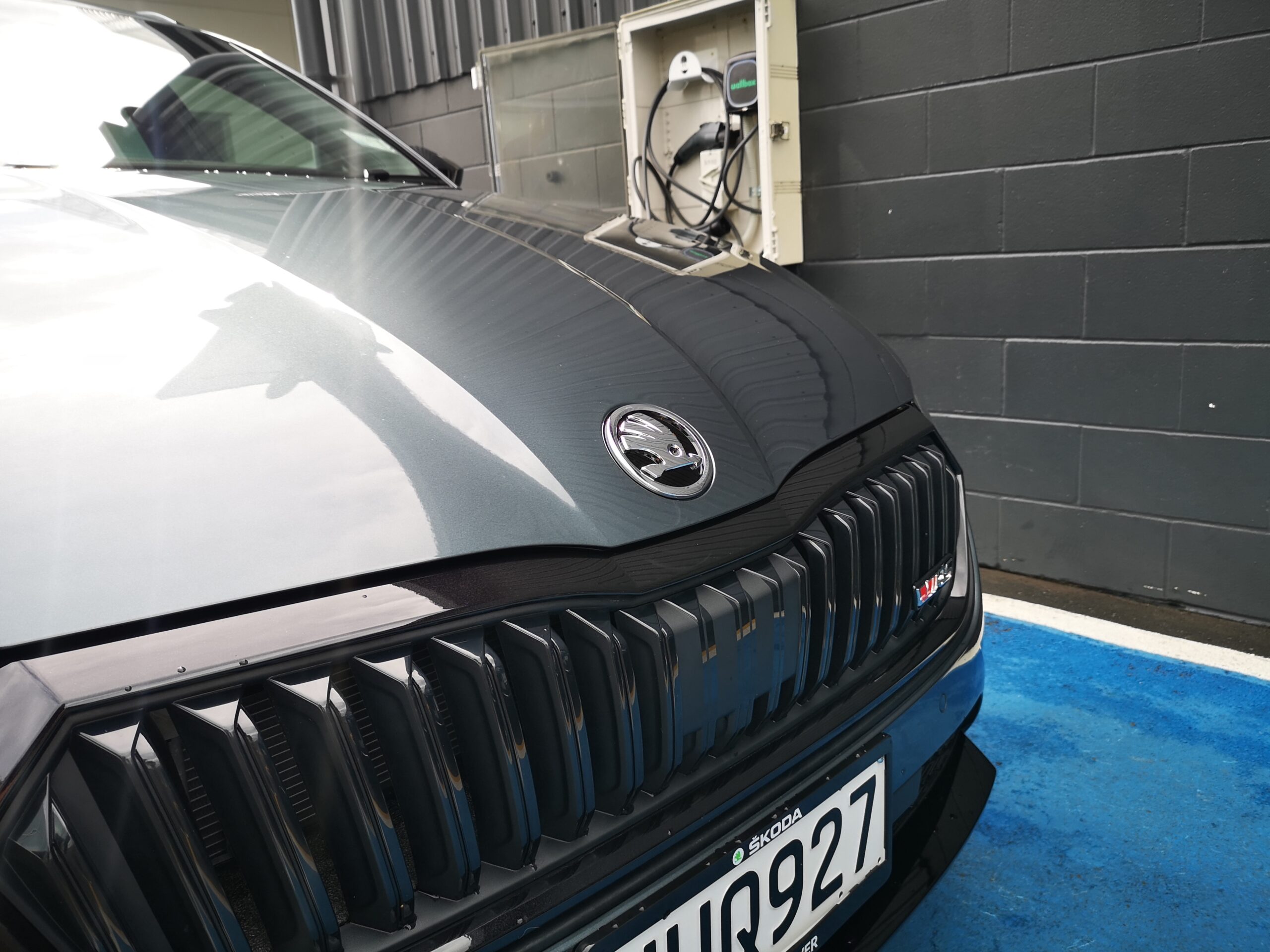 In actual fact, as it's a PHEV (Plug-in Hybrid) you may not have to stop at all, let me explain. Behind the RS iV Octavia's scenes is a 13kWH Lithium-ion battery that once fully charged from the comfort of your own home, (and when consuming energy at a rate of 13.1kWh/km) is good for around 60km of real world EV-only range. So for those of you whose round trip commute is less than 60km you may never need to head to the fuel pumps again, charging at home for the equivalent of (off peak) around 30c/litre!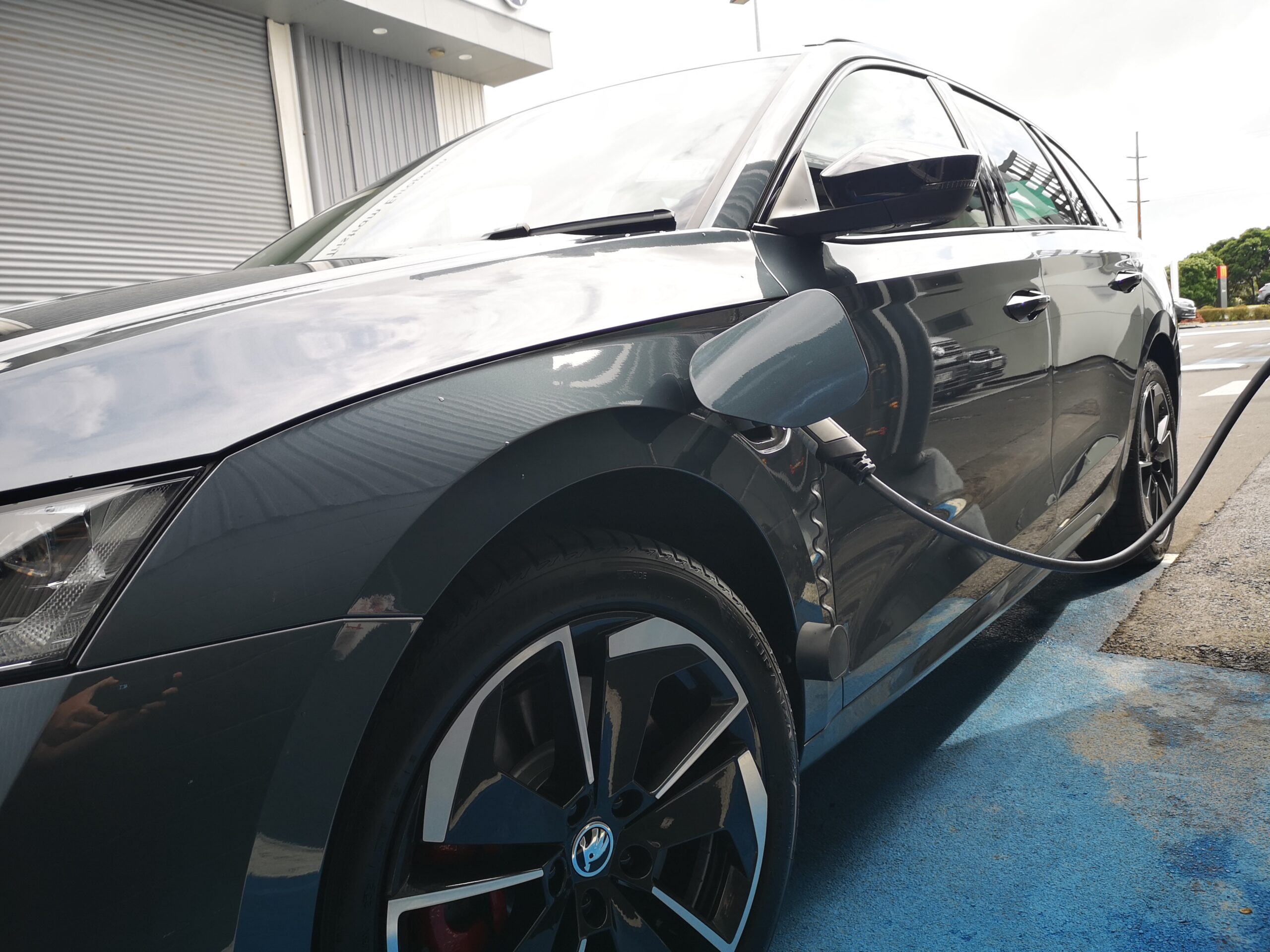 My review RS iV Octavia came in wagon style and in virtually every aspect is the same as the petrol-only RS, it just weighs a little more (73kg). The iV does come with an iV badge on the back and the eagle-eyed among you would spot the charging flap on the passenger side front wing.
The interior comes with all the RS refinement too, sports seats, sporty wheel, contrast stitching and even the umbrella in the door (although mine had been 'mislaid'). However, the infotainment screen now comes with an EV menu for setting charging times, EV/emissions use and a way to charge the battery using the petrol fuel tank. And the instrument cluster shows range/EV battery charge level.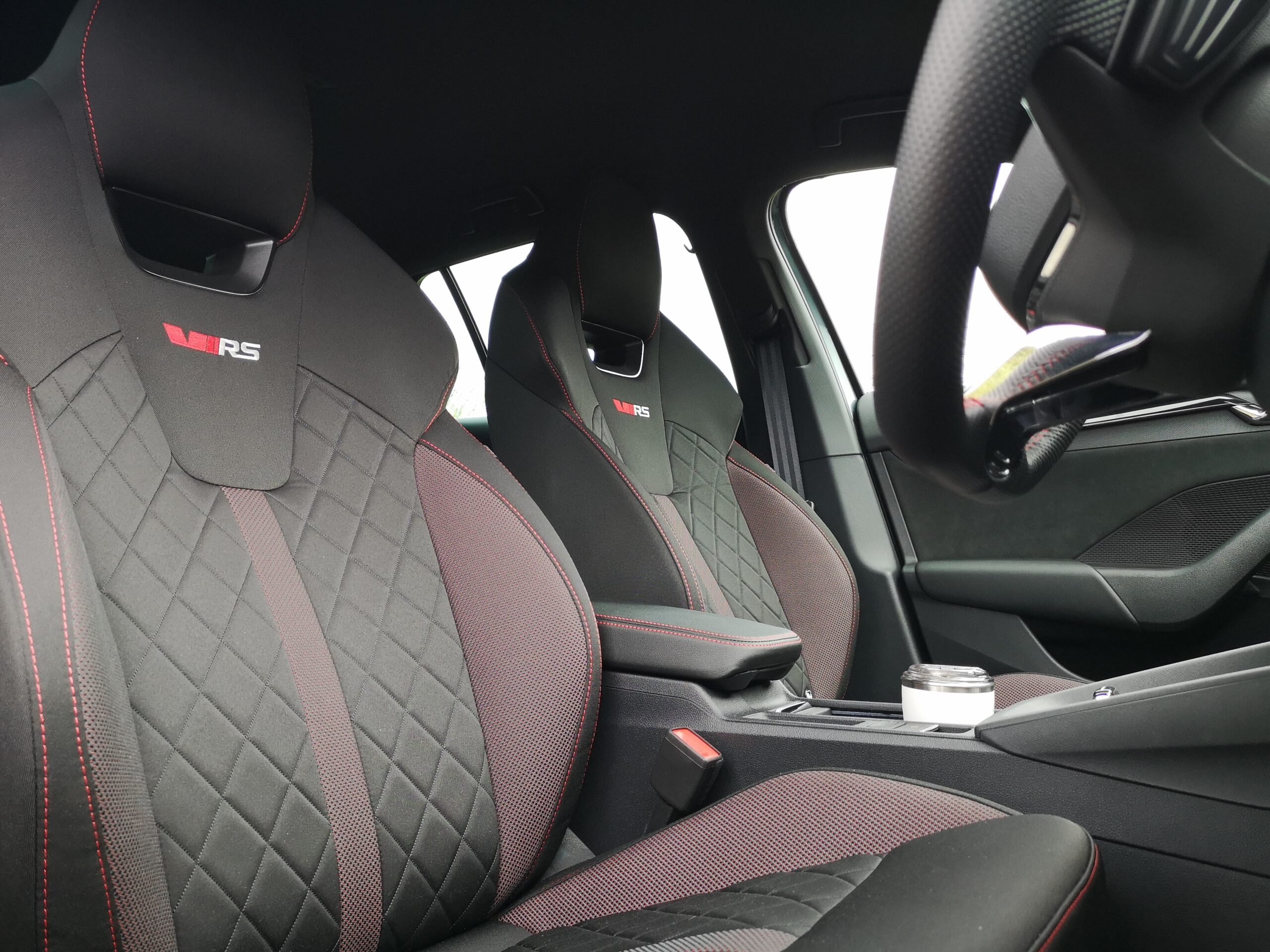 My review was a bit of a tale of two vehicles. The first part of the week was all RS'y. I kept the iV Octavia in Sport and found some out of town roads to play on. Even with the extra 72kg's (plus me inside) it feels rapid and fun to drive with positive steering in corners and lots of power to exit them. Off the mark may be a fraction slower than its RS sibling but 330Nm (of the 400) are available immediately so it 'feels' quick. It sounds good too, it may be a 'developed' sound for the inside, but it's very powerful when you put your foot down.
Then there was the efficient side of the review where I actually had to travel from Albany to Taupo and back and decided to see if the iV Octavia would do the 580km/near 7 hour round trip without the need to refuel.
Fully fueled and charged, I engaged hybrid mode, set the wagon's adaptive cruise control to (ahem) 100km/h, and got to my Taupo meeting early, with over half its 39.5L tank left, things were looking good. However, the return trip was a little more exciting.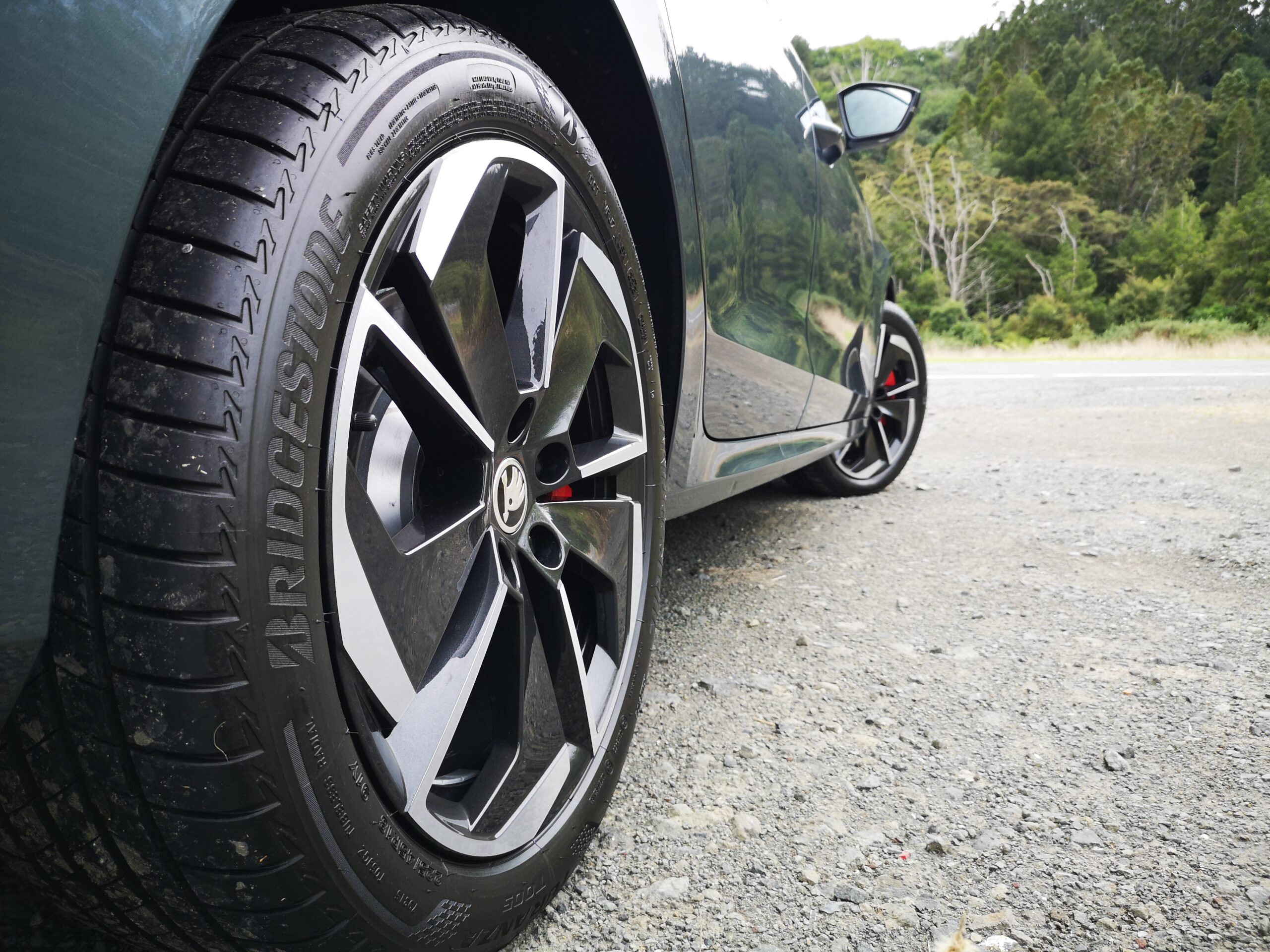 It started off ok but the temptation of driving an RS did have me overtaking a little more than I should have and by the time I neared the Bombays, the fuel gauge dropped to two bars – or 120km. Being a responsible (but tight) journalist I didn't want to hand the RS iV back with the refuel light on so with sixty km to go, I swapped to battery only – with 60km range on offer.
As it turns out, you can have both EV range and trip distance up on the instrument cluster at the same time, and I watched as both dropped down with each passing km. Push too hard on the accelerator and I wasn't going to make it, ease off a bit and the battery range would catch up – it was really quite fun (I need to get out more).
Long story short, I made it home with 4km of battery range left and my 120km of petrol untouched. An overnight charge had me dropping the car back with an additional 35km of electric or half a tank.
It's a bold move for Skoda to add RS to a PHEV vehicle or vice versa but it's really paid off. It's still a thrilling wagon when pushed and yet it's positively miserly when it comes to using fuel. Seriously, top marks all round.