It has been in the pipeline for sometime, but Skoda has finally joined the ranks of the plug in hybrid fraternity. The PHEV family goes by the model designation "iV" and the first model to get the plug-in treatment is the Superb. The Superb iV has also been joined by the new Octavia RS iV and Skoda will soon go one step further with the fully electric Enyaq due out in 2023. The Superb iV was launched mid last year but thanks to delays involving COVID, it wasn't until this month I was able to experience the first what is set to be a long line of plug in Skodas.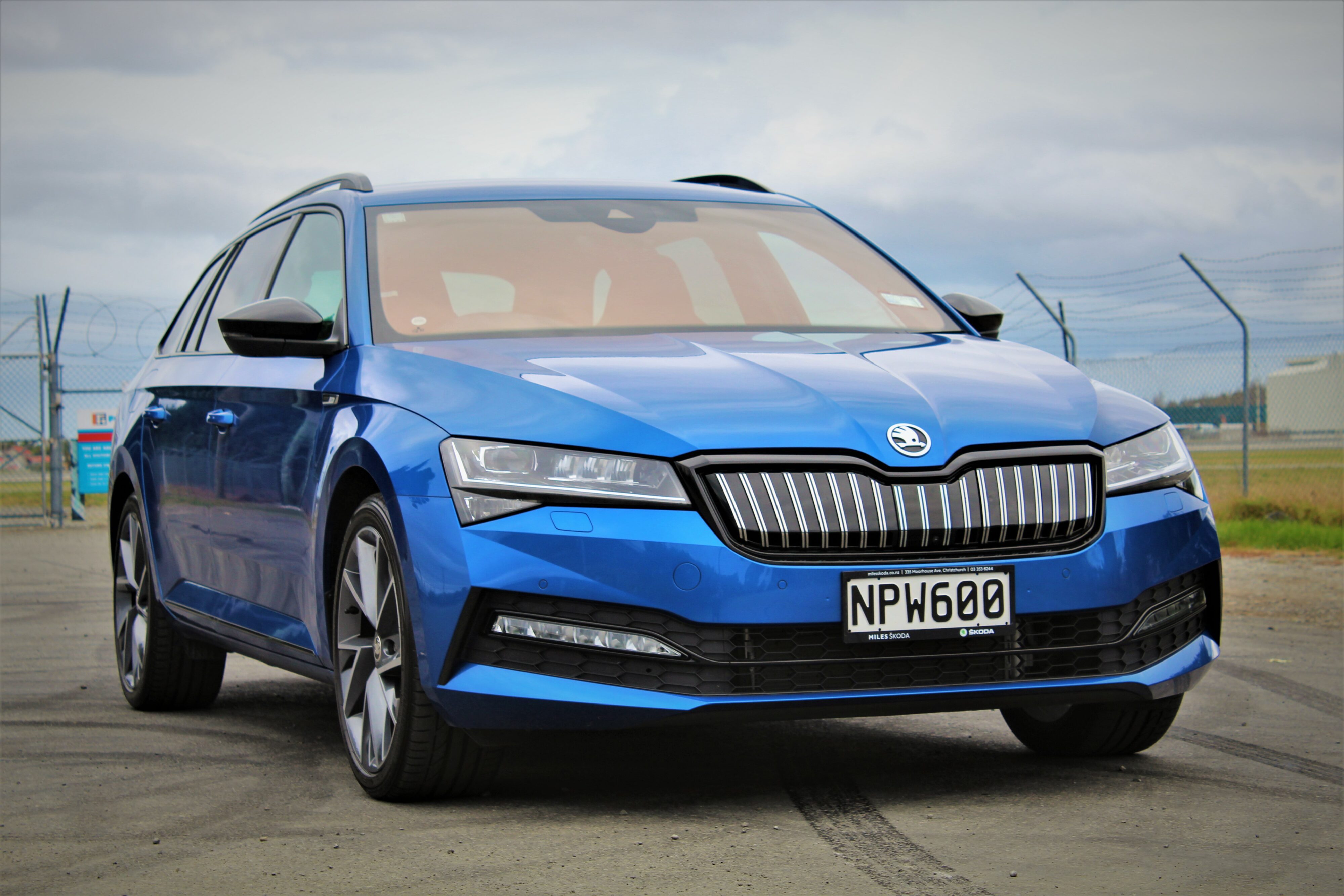 The range starts at $72,990 plus ORC for the entry level Style Sedan and the Style Wagon sets you back $75,990 plus ORC. The flagship Sportline Sedan commands a $4,000 premium of the Style coming in at $76,990 plus ORC and the same for the Wagon featured here at $79,990 plus ORC. It is also worth knowing that because the range sneaks under the $80k limit for the Government's Clean Car Program, buyers are entitled to a rebate of $5,750.
Regardless of whatever spec level you go for, or whether you champion the extra cargo space of the Wagon over the Sedan, under the bonnet both Superb iV models get the same hardware. That hardware is a 1.4L TFSI four-cylinder petrol engine producing 115kW and a 13kWH lithium-ion battery and a 80kW electric motor. This equates to a combined power output of 160kW and with that battery and electric motor providing an extra source of oomph through a six speed DSG gearbox, Skoda claims a zero to 100km/h time of 7.7 seconds providing you set it to Sport mode.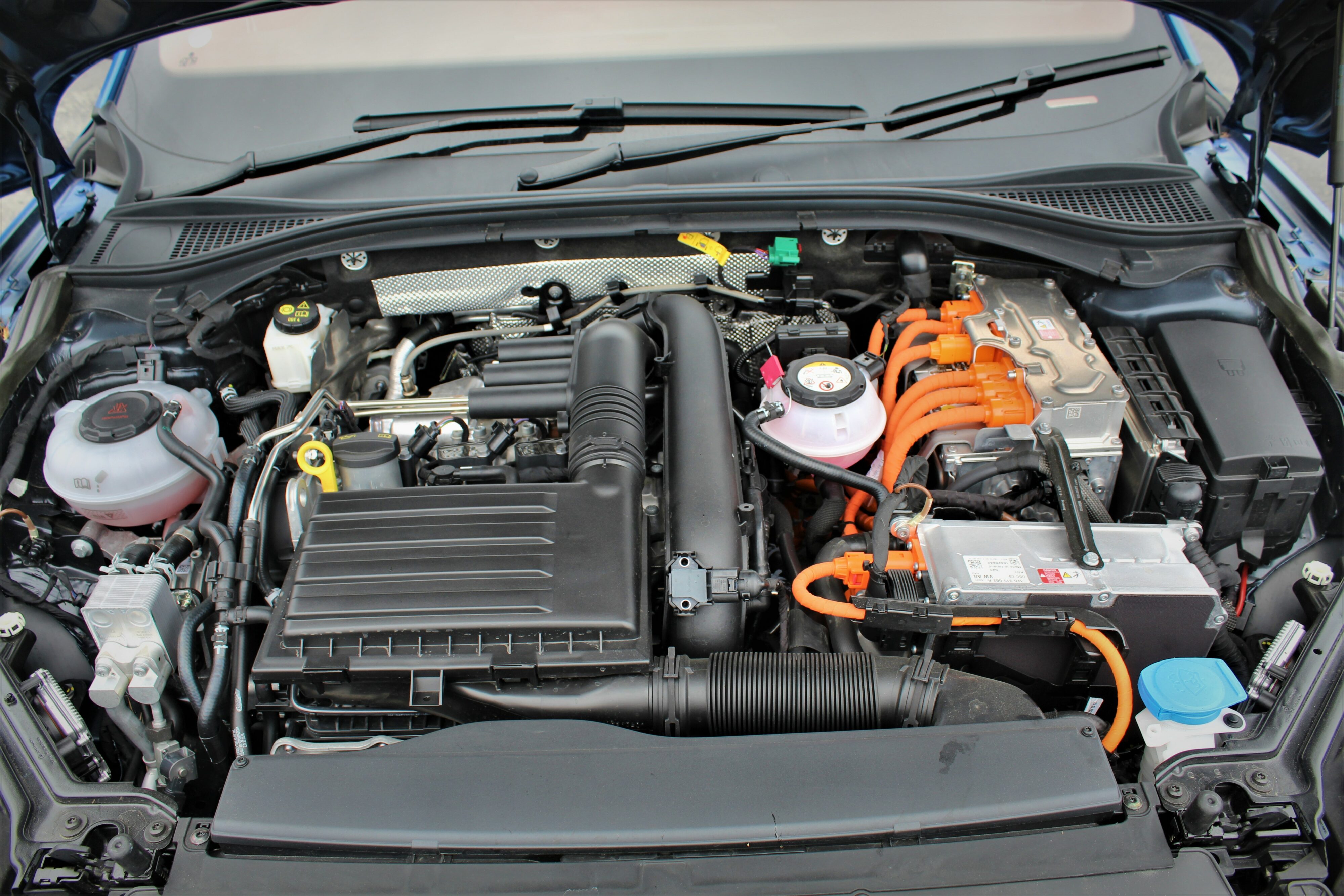 Talking of drive modes, naturally you have the choice of Sport, Eco, Comfort and Normal like you would expect, but its the new electric and hybrid modes which offer the greatest change in the overall drive. The Superb iV defaults to E Mode on start up. Have a guess what E means? Yep, that's right, electric silent running is your default drive mode.
Skoda claim you can have up to 62km of electric range and once you run out of electric puff, the petrol engine will take over and work and provide charge for the battery. Plus, doing the classic Hybrid activation of B mode via moving the gear lever towards you will help charging on the mode to no end.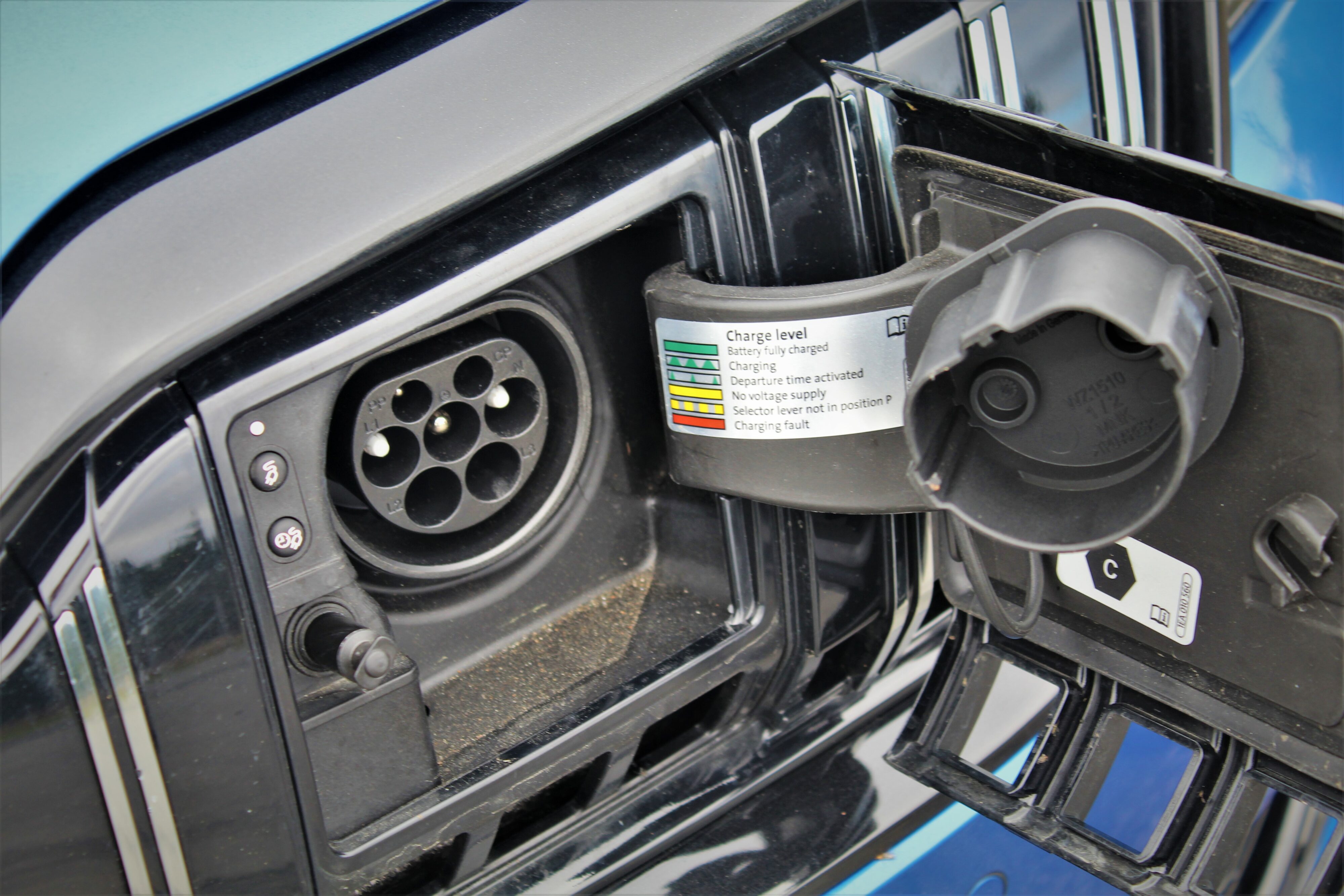 The Superb iV also allows you to switch between Electric and Hybrid modes at will via the infotainment system. You can also set the system to auto which allows the car to discern which mode is best needed to suit your driving situation.
Should you want to keep your battery at a certain percentage and store that energy for later, if for example you wanted to store it for town centres while on a long journey, then you can do that too. Plugging in the Superb iV is done via a flat house in the front grill. Its not often the first place to think to find a charging point but it is a rather logical place nonetheless. Charge time via a conventional 230v power socket and a Mode 2 charging cable is around six hours from flat.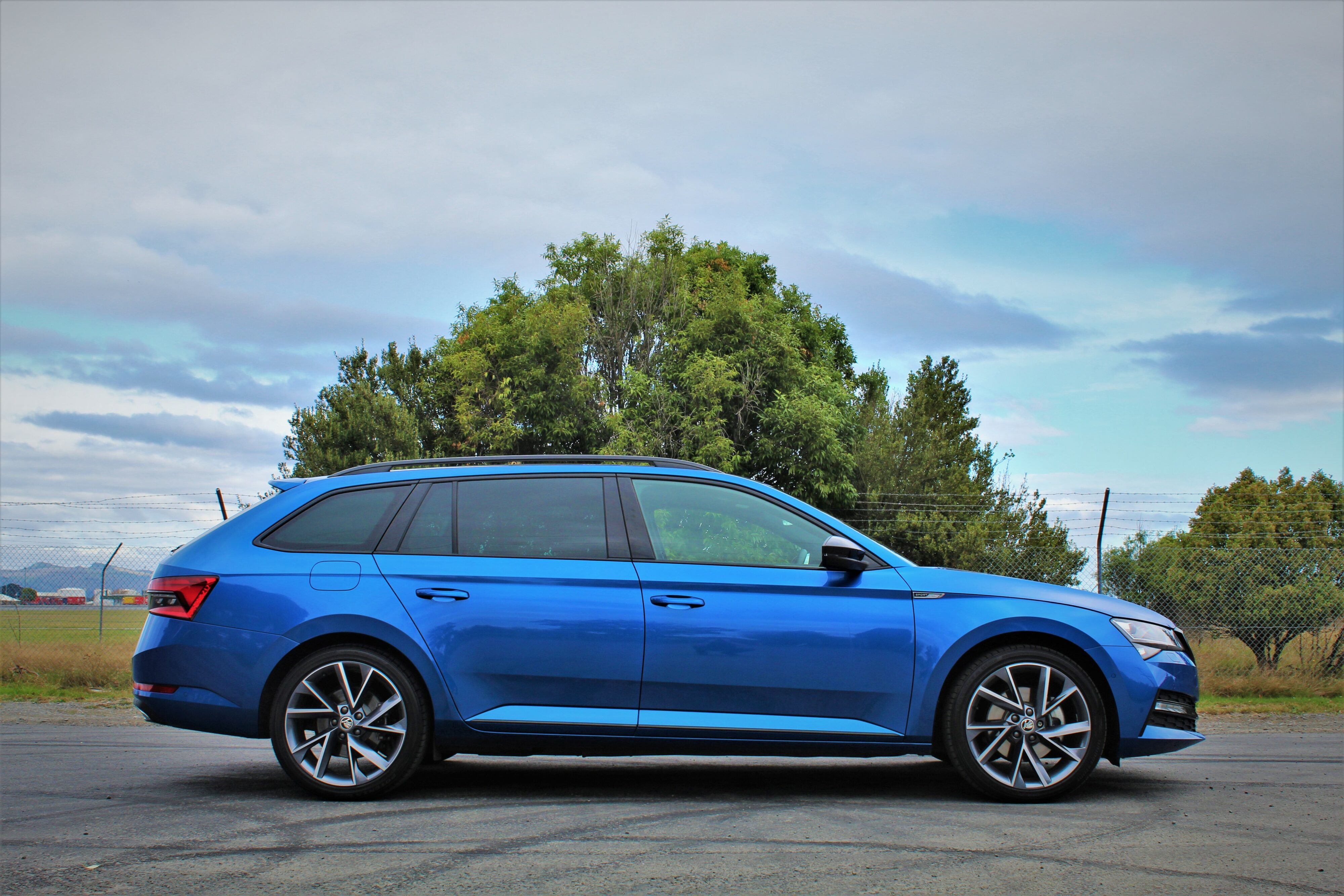 In terms of looks, the Superb looks, well, Superb. This being the Sportline it gets a few more sporting stylistic alterations over the Style. These include Matrix LED headlights, Tinted Privacy Glass, black detailing on the roof rails and windows and 19-inch VEGA alloys which do look good.
Inside you have a plush and functional cabin. That aforementioned infotainment system is a touchscreen "COLUMBUS 9" set up with probably one of the clearest interfaces I have seen in any car. You also have wireless charging, Apple CarPlay and Android Auto, heated sports steering wheel, heated leather and Alcantara sports seats, carbon interior trim and a very good CANTON 10-speaker sound system.
The Superb iV also gets a comprehensive safety suite including crew protect assist, front assist, driver alert system, lane assist, side assist, adaptive cruise control, park assist, rain sensing wipers and an electric tailgate which opens to reveal a decent sized boot.
Actually, scratch that, its massive. At 510L, there is just oodles of space and when you drop the second row, this grows to a gargantuan 1,800L. If you had a cat, the room is there to swing it. With the second row in place, the rear legroom is also pretty impressive. Regardless of your frame, the room is there to slob out and then some. Since the NZ Zealand Police are now using the Superb iV as patrol cars, criminals of every sort should find the rear seats most comfortable.
Moving away the Superb iV hums along in e mode quite nicely. However, it isn't long before the battery starts to deplete. I found myself using Hybrid mode most of the time, but the transition between the two is pretty seamless. Whether you are running silently in E Mode or Hybrid, the Superb iV is a very nice wagon when it comes to the drive.
In Sport that "e-boost" does make a noticeable difference. It won't rearrange your fillings with neck altering acceleration but that extra grunt does make for a more immediate and engaging drive should you want to motor enthusiastically. The steering is light but there is still a degree of weight to it to give you some decent enough feedback.
In the corners it doesn't feel underdamped. The ride is supple and it does feel safe and while you can have a play, you get the feeling it prefers to enjoy a brisk cruise rather than devouring some bends. I wouldn't say it was a thrilling drive, but a satisfying one. With the adaptive cruise sent just so, it is in its happy place. With the petrol and electric go on tap when you need it, you will be chasing down criminals, I mean, eating up the kilometres sort of easily.
Overall, I was really impressed with my week with the new Skoda Superb iV Wagon Sportline. Sedan or Wagon? Wagon, easily. It just makes the most sense as a daily premium family express with all the practically that goes with it.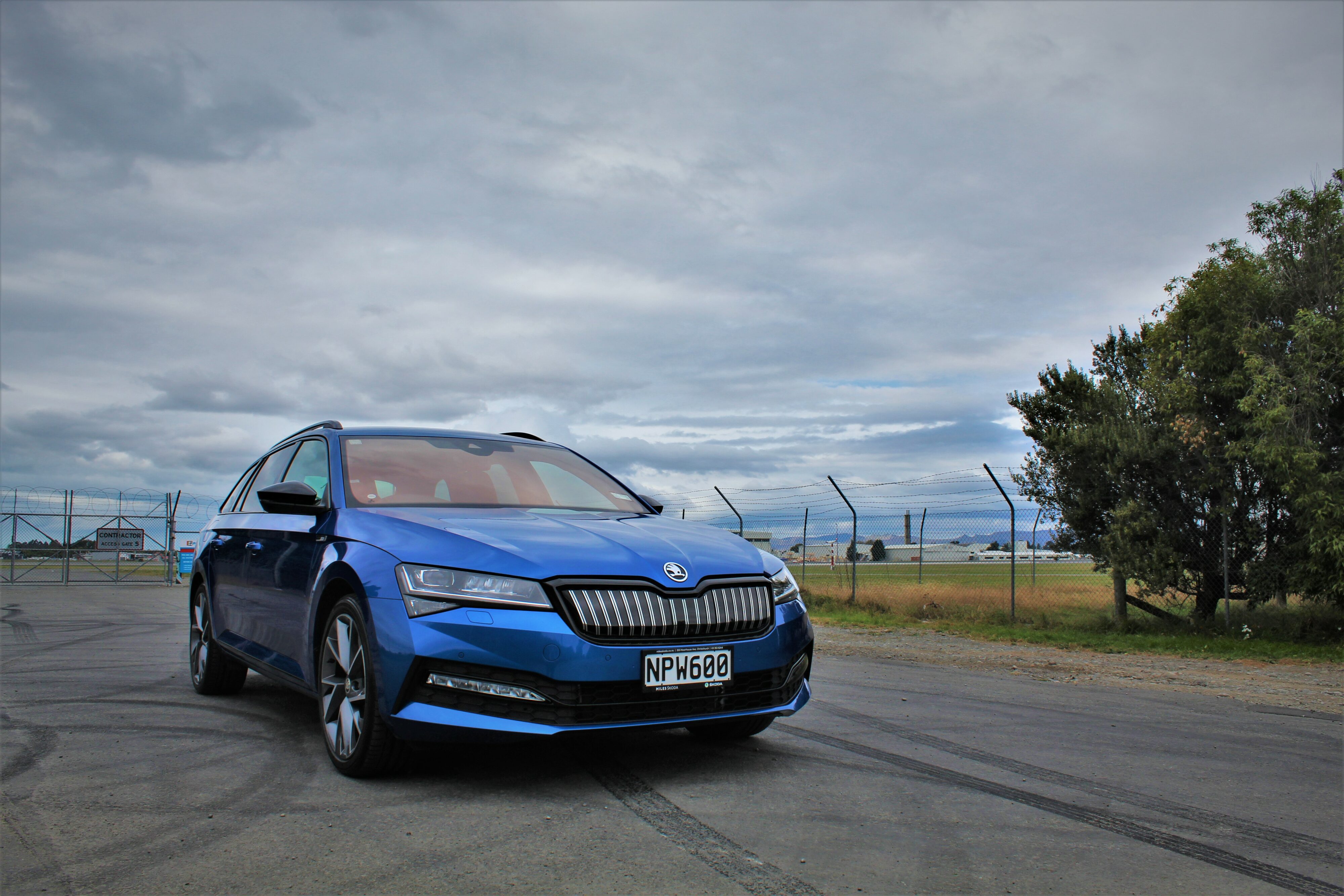 While they have been behind others in the Volkswagen group when it comes to electrification, Skoda claim that by 2025, around 25 per cent of all Skoda vehicles will feature electrification and carbon emissions will be reduced by 30 per cent compared to results conducted in 2015. While the Superb iV probably won't stem the tide of plug in SUVs dominating the marketplace, I reckon this first attempt at a plug in hybrid deserves plenty of praise. It may lack a little bit of zing, but Skoda's forray into electrification has well and truly taken off.
RATING: 8/10