Not only was actor James Garner (among other things) famous for being the TV sleuth Jim Rockford, Garner also actively participated in auto racing both on-road and off-road and helped create racing cars. He drove the pace car at the Indianapolis 500 on three occasions, owned the American International Racing team, from 1967 through 1969 AND also had a hand in the developed the 1969 Surtees TS5.
According to John Surtees autobiography, he originally just acted as an agent between Len Terry and James Garner. Just five TS5's were to be built with two to be run by Team Surtees in the 1969 UK series and two by Garner in the US series. Garner, with partners John Crean and Don Rabbit, had struck a deal with AMC to provide engines.
Anyway, Webbs auctions has a TS5 coming up for the block and it's the one driven by race driver Warwick Mortimer.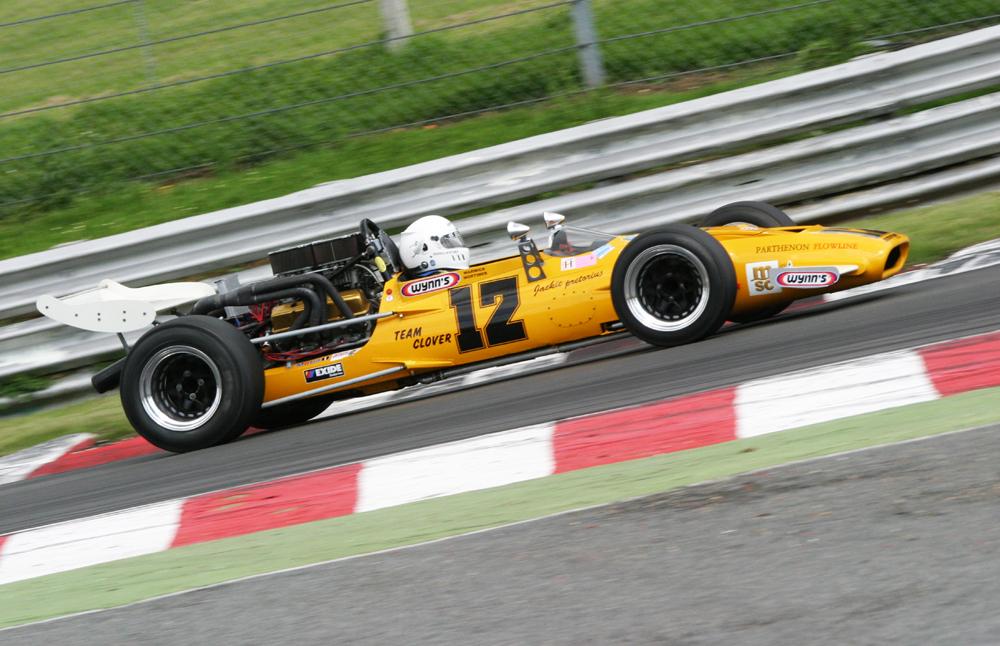 The Surtees TS5 began life as a project of renowned English race car designer Len Terry. Acting on behalf of ace Hillman Imp tuner, Roger Nathan, Terry planned to produce a Formula 5000 car. However, actor James Garner was seeking a car for his US Formula A team, and invited the fledgling John Surtees organisation to take over and manage the project. It has always been Surtees' contention that he only acted as an agent between Terry and Garner. Just five cars were scheduled to be built, two to be run by Surtees and two by Garner, and presumably Nathan in the fifth car. At some stage the car was re-christened TS5, meaning Terry-Surtees 5000. The cars were very successful. US driver Mike Goth acquired one, and campaigned it in the 1970 Tasman Series where he finished 8th overall and 3rd at Teretonga.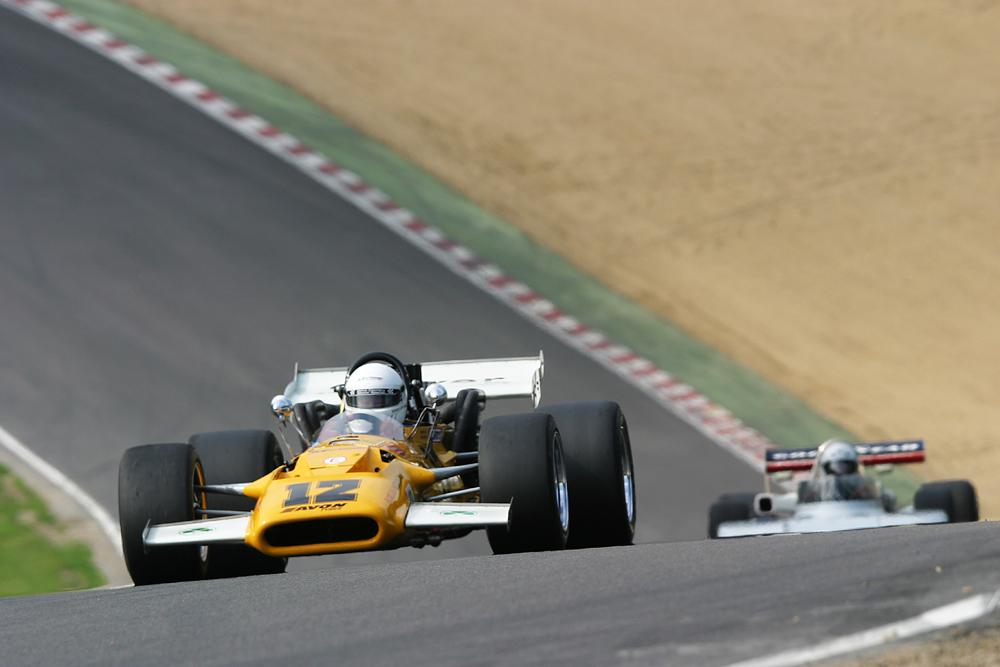 The car presented here was part of the Garner operation and was first raced in the USA in 1969, possibly by Trevor Taylor. Sometime later that year it was returned to the UK. In early 1970, it arrived in South Africa and was raced by local ace Jackie Pretorius. Pretorius competed with it in four local Formula One rounds before changing allegiances to Lotus, Lola and Brabham. In 1975 it was sold to a Phillip Smith and used as a drag racer. Crashing badly on its first outing, Smith sold the engine and stored the rest of the unrepaired vehicle for 22 years. He then sold it to an Anthony Smith, who shipped it back to the UK. It then received a full nut and bolt restoration.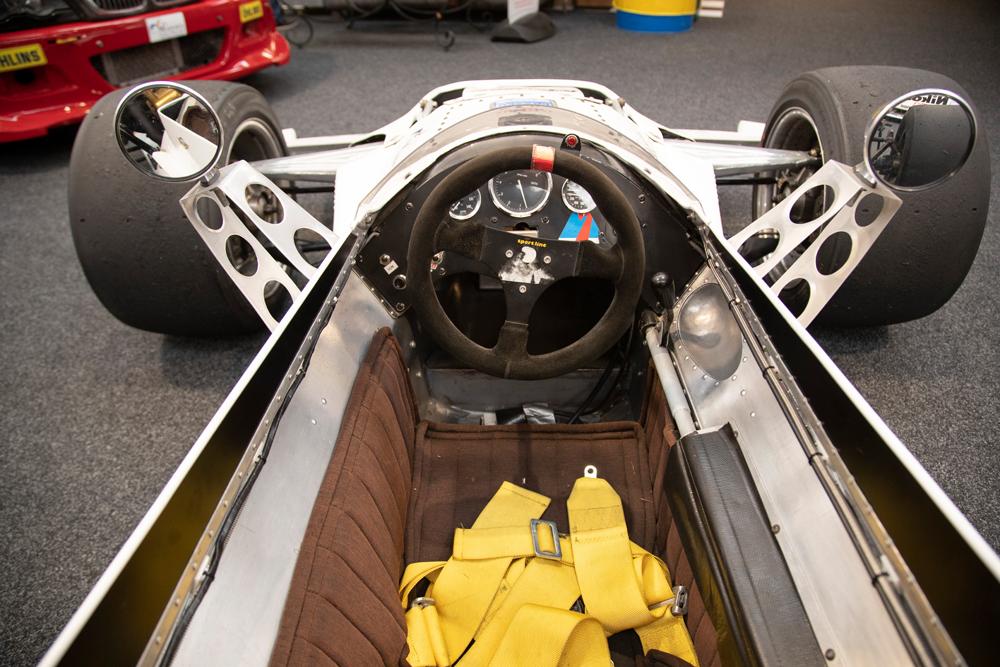 In 2009 it was purchased by a New Zealand gentleman racer who has subsequently raced it at: Pukekohe, Hampton Downs, Ruapuna, Melbourne (2011 Australian GP support race), Oulton Park (UK), Brands Hatch (UK).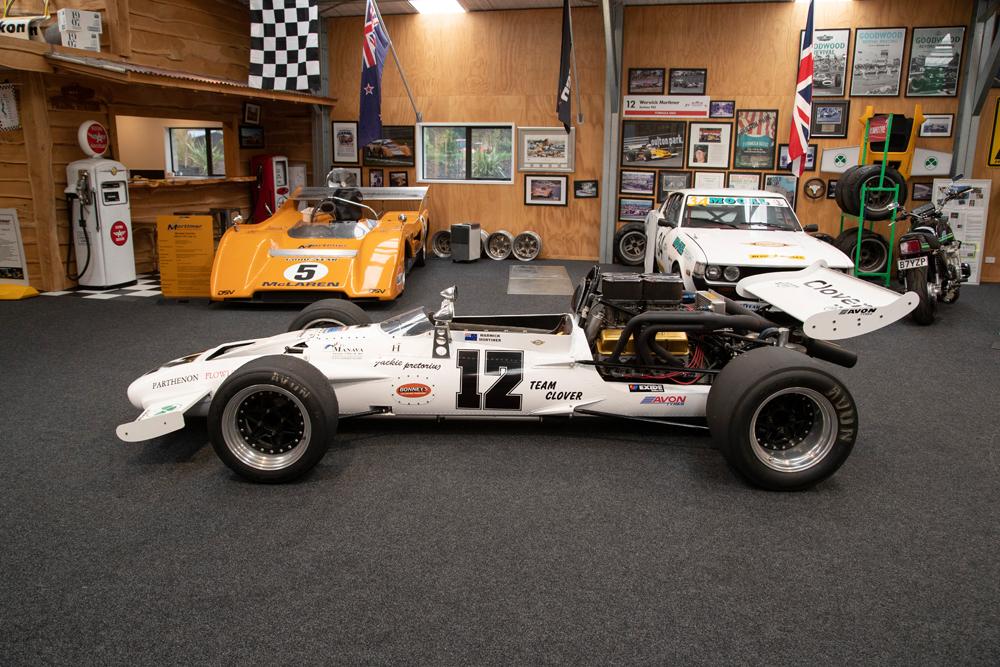 Significantly, the vehicle is listed with the Formula 5000 Register. A car with such a pronounced racing pedigree is not an easy find these days. This example from the heyday of Formula 5000 is even more of a rarity in terms of its substantive originality and race ready condition. No expense has been spared in relation to its maintenance.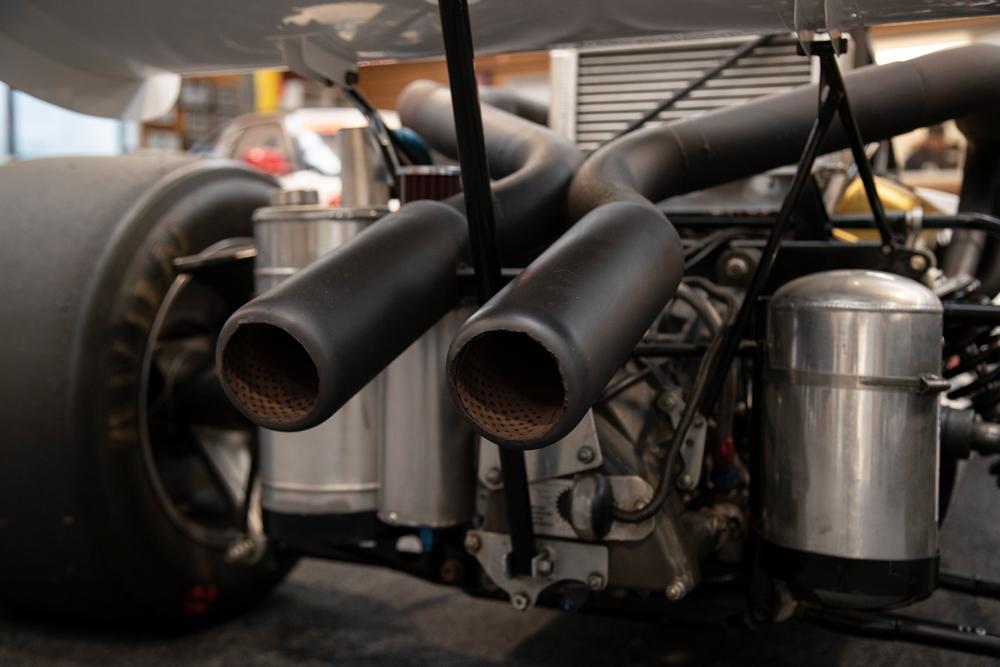 Webbs Auction is on 27th June, click here for more details