I'm sure that to the majority of you, hearing that the new C3 Aircross is a comfortable ride will hardly come as a surprise, it is a Citroen after all. However, with numerous different personalisable colour configurations, you can now make the latest facelift model cosier than ever. With that in mind, Citroen New Zealand thought it was time for us to get better acquainted.
For those that don't know (as it's not that obvious) the C3 Aircross is NOT just another C3, in fact it's a stand alone 'crossover/urban SUV' model that was first produced in 2017.
For the new mid-cycle facelifted version, Citroen has put a lot of emphasis on the face – funny that. The bumper has been restyled to look more robust, there's a new grille that is more in keeping with the current Citroen family, with its Chevrons extending out to the lights which are Eco LEDs and have 'welcome' and 'follow me home' functionality. There's a skid plate that underlines the new nose and two 'personalisable' trim inserts that have four colour options, Black, Orange, Blue (and in my case) White.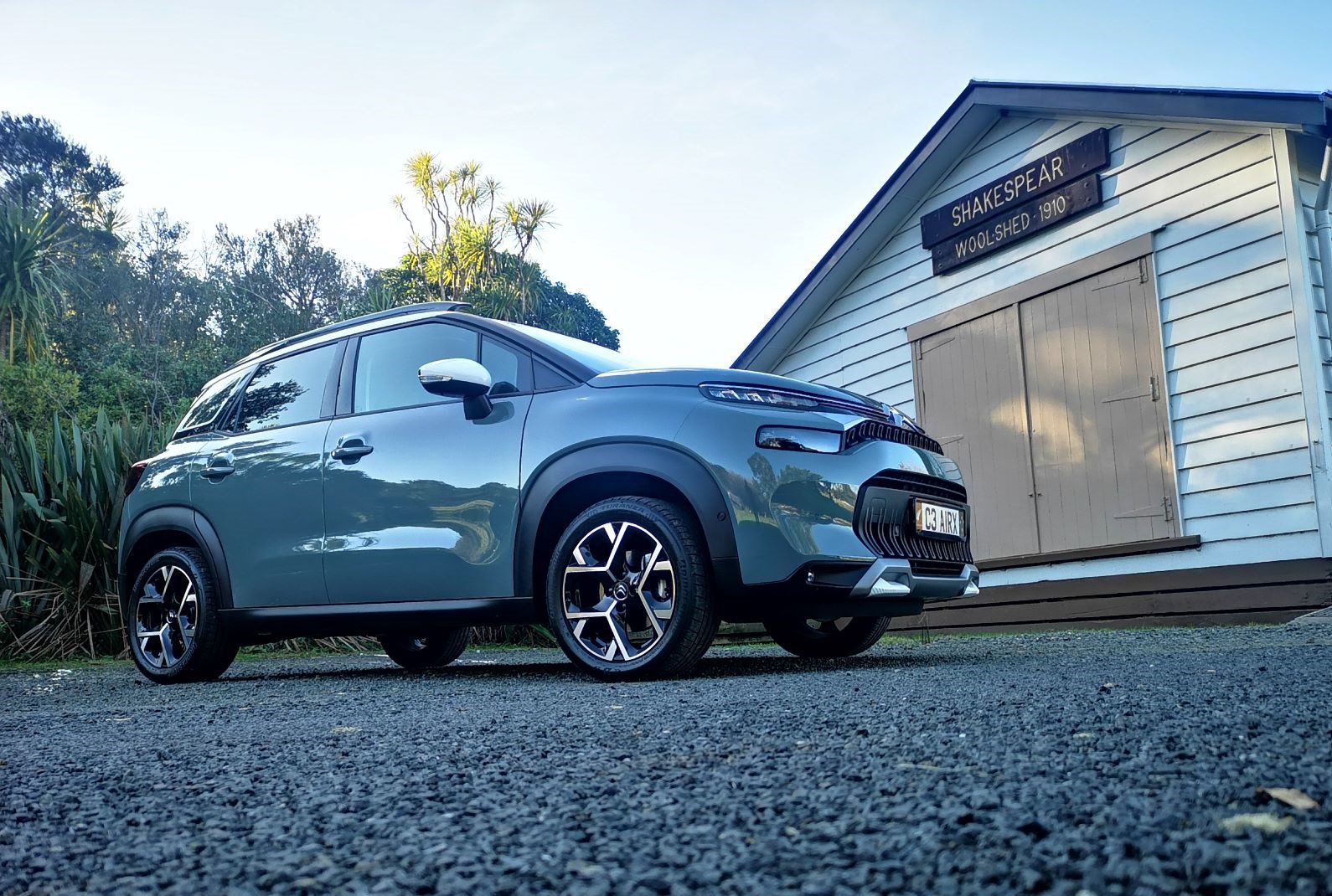 Keeping with the colour theme, those inserts are part of what's called 'colour packs' that include the front lower bumper trims, the door mirror caps and the rear quarter window trim, and when you multiply this with two roof colours (black and white), two wheel options and seven body colours, you get a C3 Aircross to well and truly suit your own particular style.
My review model came in Khaki grey, white roof, 17-inch diamond cut alloys and white inserts, this all comes as standard I believe, there's just a opening Panoramic roof option that can be added, but alas, my SUV didn't.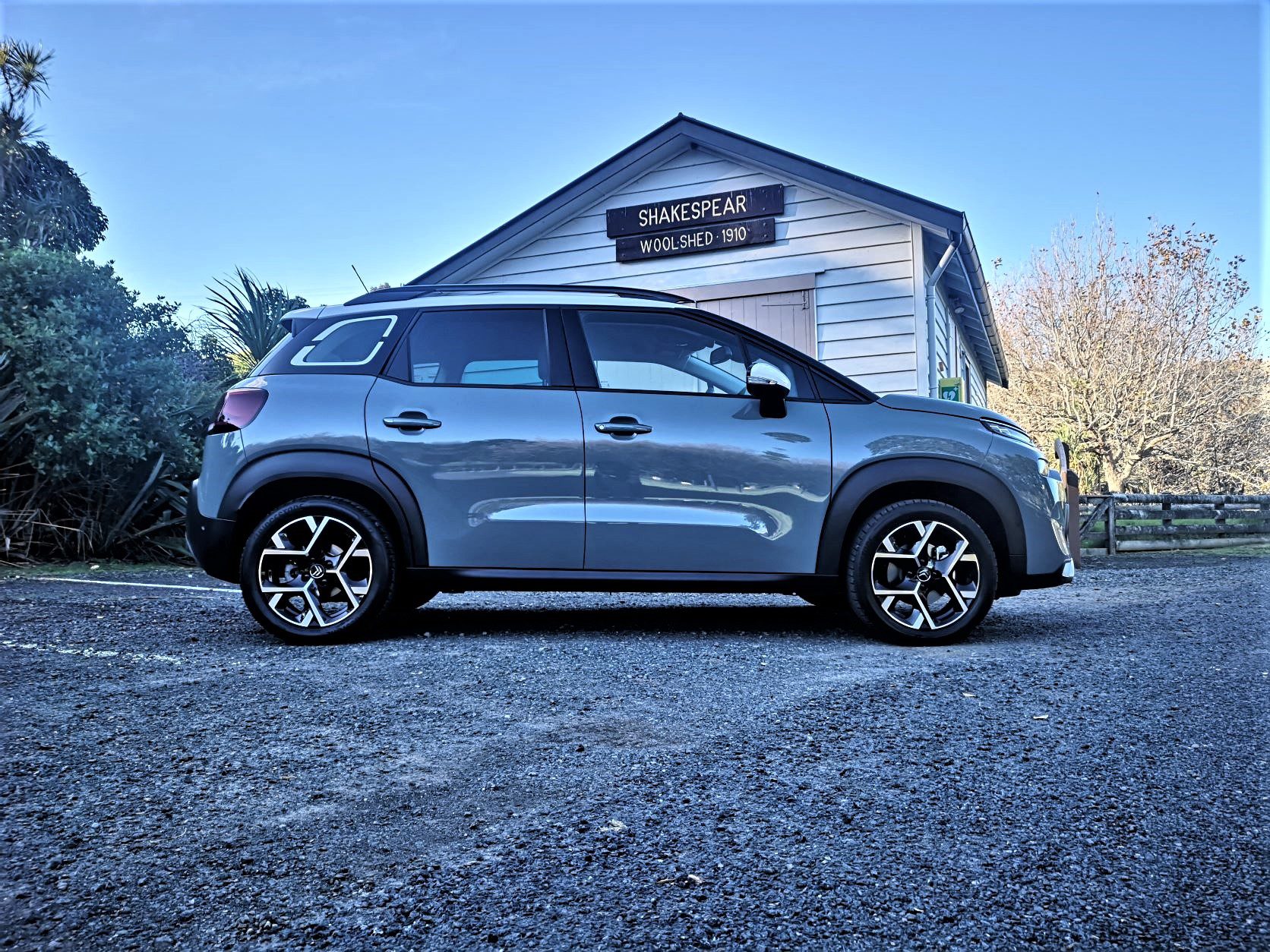 For those that are reluctant to change, you're in luck as being a mid-cycle update means that the dimensions remain at 4.2m long x 1.8m wide and 1.6m tall and it retains its large wheelbase that it shares with another roomy French car brand. The rear has however had a small tweak with the 3D tail lights now having a darker tint.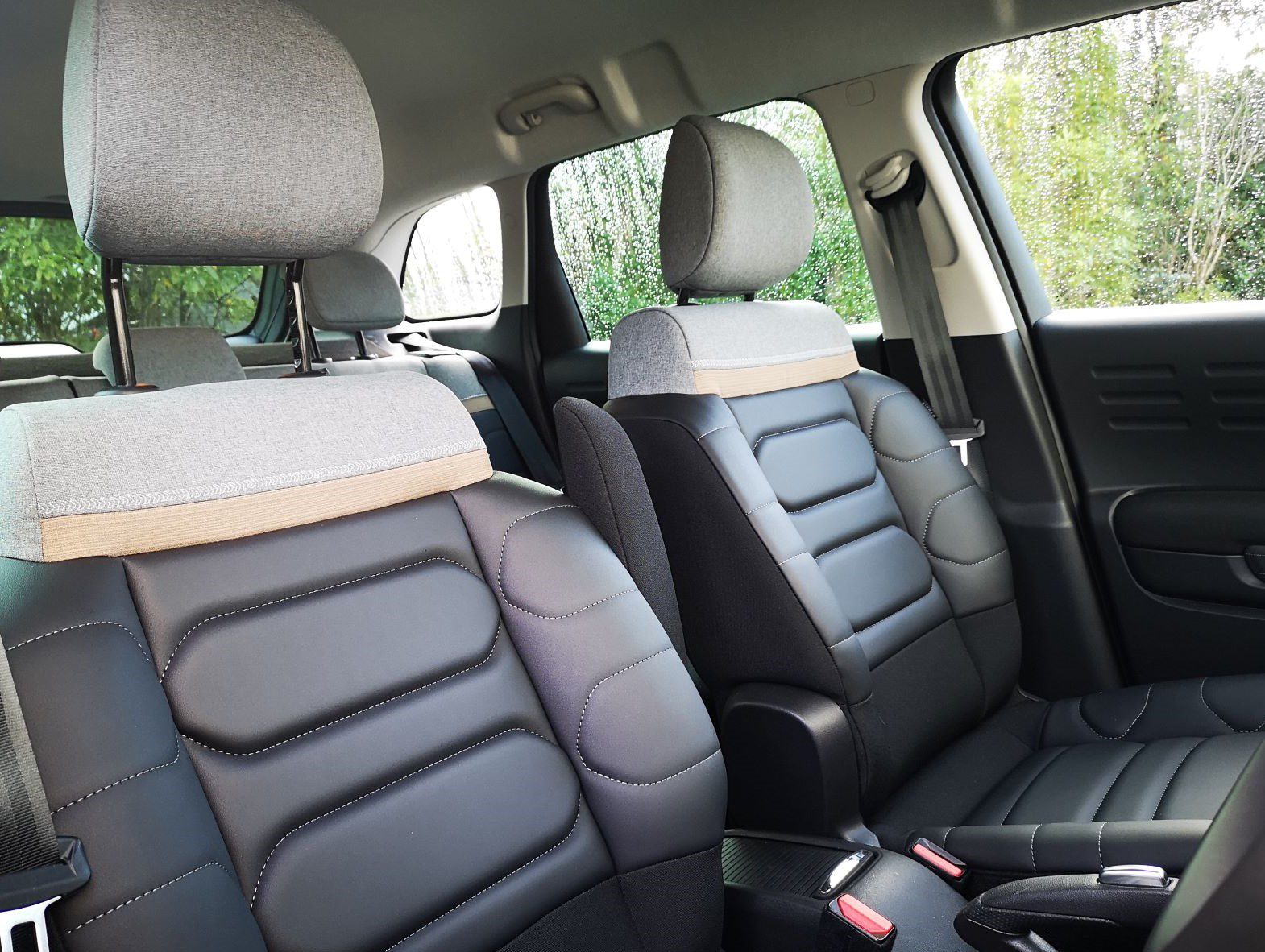 The first thing you'll be drawn to in the cabin is the advanced comfort seats with an additional 15mm of foam that's just begging to be sat on. They really are that soft and with their armrests and 'Metropolitan Graphite' stylish trim, you may never want to leave. The dash is a combination of hard and soft plastics with a tactile cloth material feature while the double decker vents ensure that the A/C gets to where it should.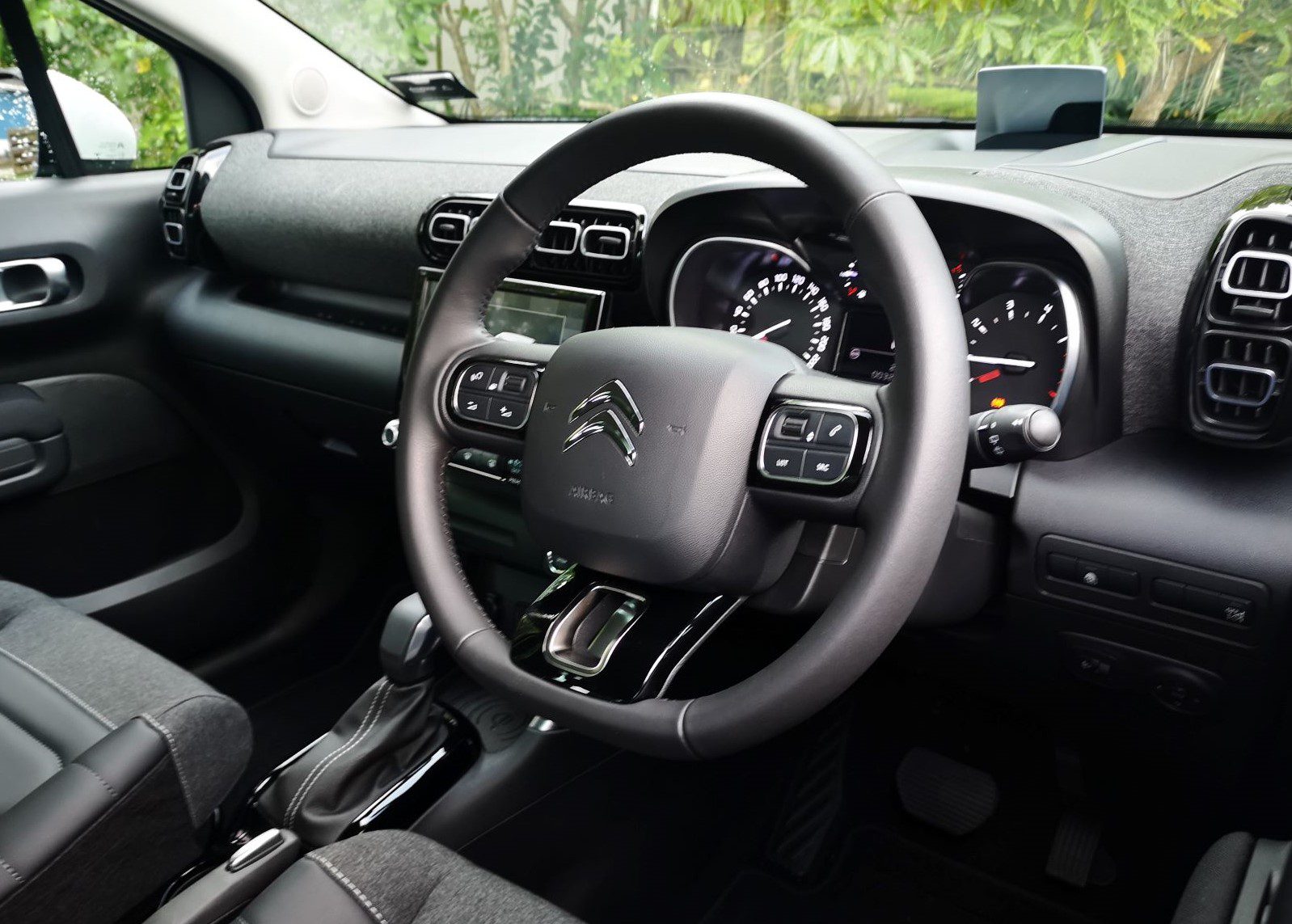 The infotainment screen is now 9-inches and is simple to navigate around and large/clear for my ageing eyes. Apple and Android connectivity come as standard and the stereo comes with six-speakers, not overly amazing but ok enough. It also showcases the C3 Aircross's large array of safety features such as Lane Departure and Driver Attention alerts (some of which you can switch off too).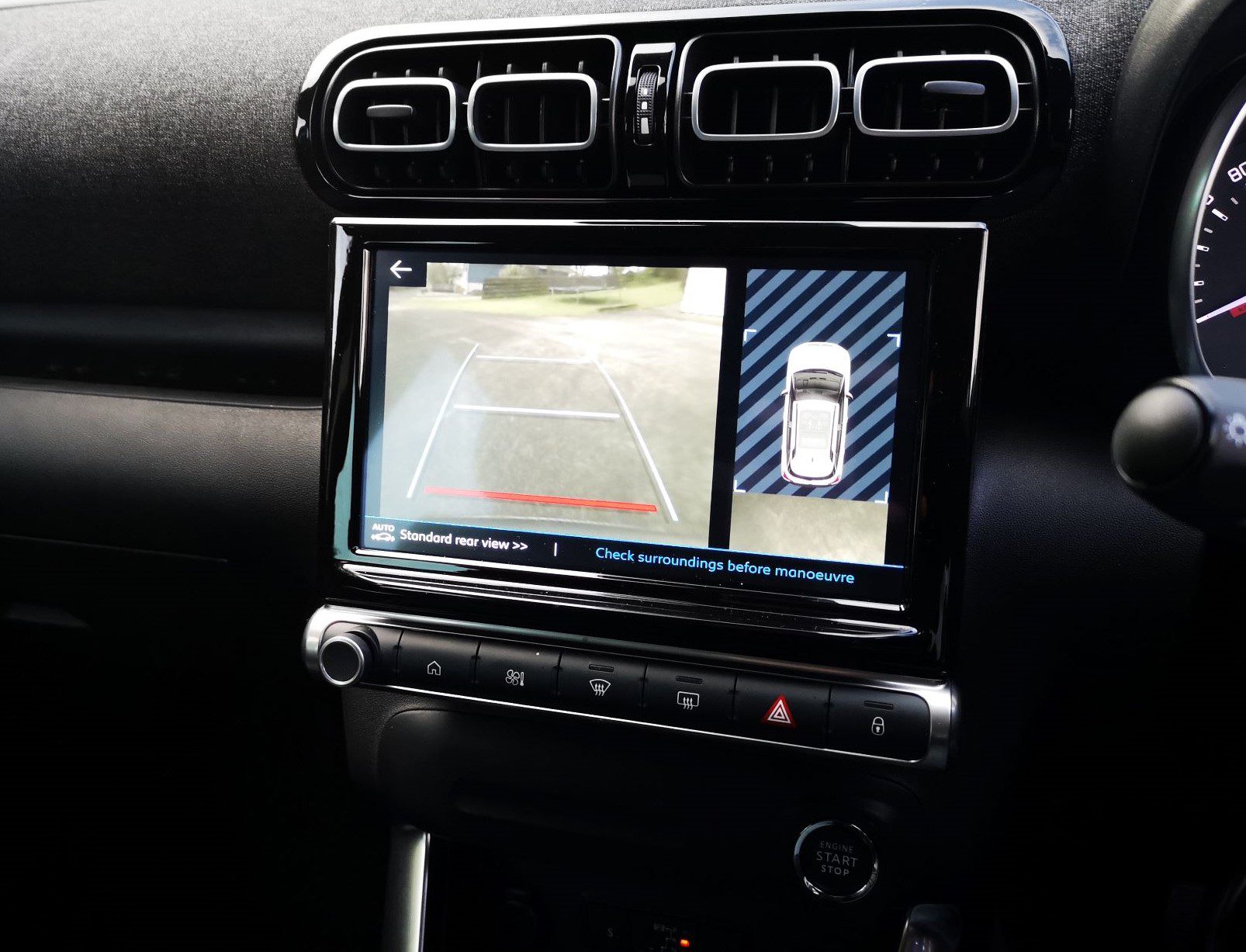 I had the new C3 Aircross in my possession for a week and despite some pretty dreadful weather, ventured out in it as much as possible. First trek was north of Auckland which meant heading onto the SH1 and a bit of a 100km/h test of the 1.2L/6-speed auto powertrain.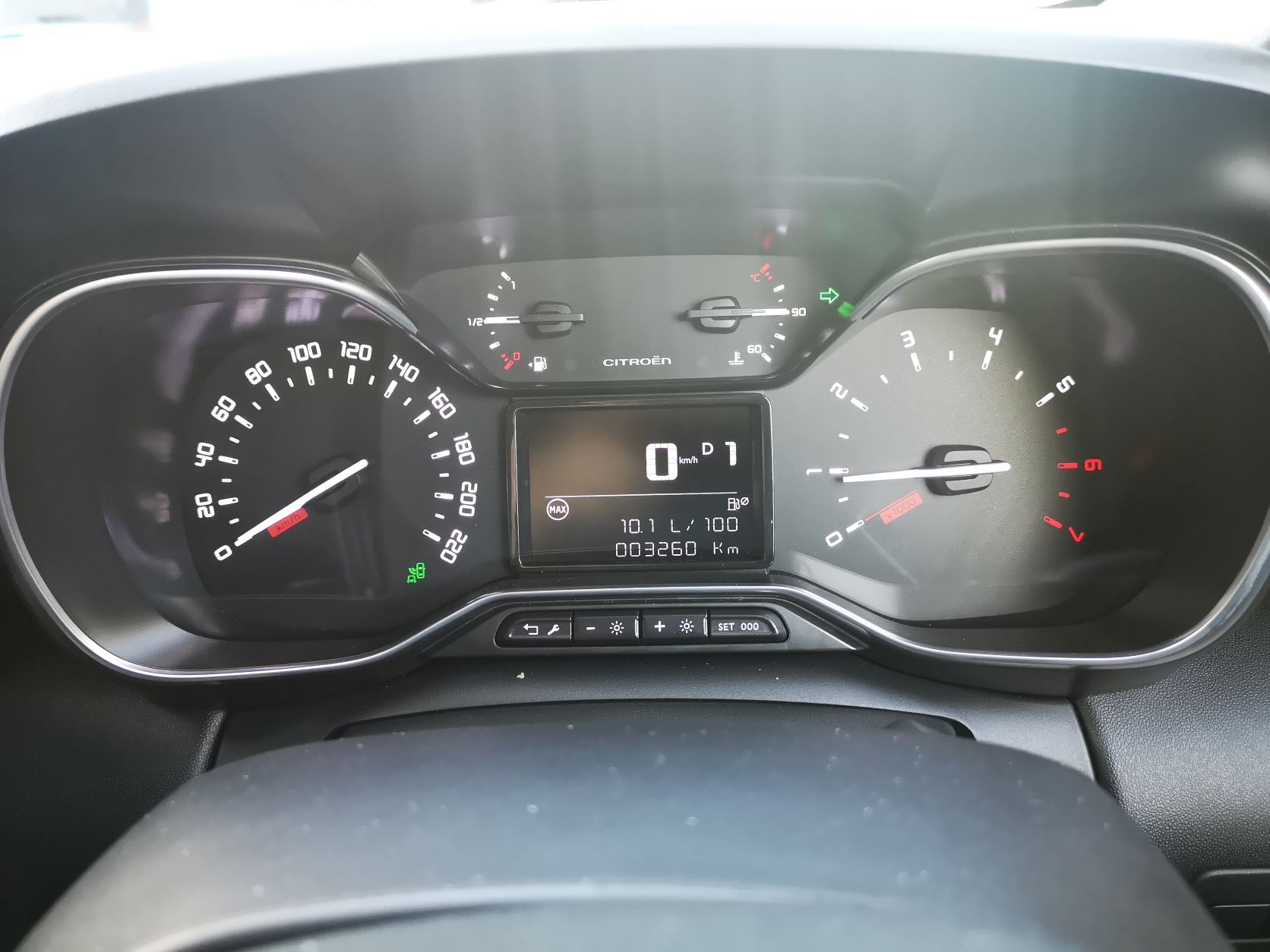 0-100km/h is a little over 10 seconds so getting up to the national speed limit can be done by the time you exit the on ramp (as seen through the head up display), and it sits on the road nicely. According to Citroen (WLTP3), the new C3 Aircross will consume fuel at a rate of 7.3L/100km, however, when sitting on the highway at 100km/h the rev needle is up over 2k and therefore not at its most efficient. Even with six gears to choose from, it seems to be much happier staying local. On the flipside though, the 3-cylinder unit sounds great when under load and well worth not feathering the accelerator.
I happily took this aggressive engine note off the highway too and had the C3 Aircross being somewhat adventurous down the B-road straights of Rodney, not so much in the bends though. In truth, the suspension is somewhat 'forgiving' meaning that corners are better taken with restraint. My top tip would be to use the lack of side bolsters on the seats as a measure – if you're unseated then chances are so is the SUV.
Emissions for the C3 Aircross are noted to be 166g/km which is 'Neutral' in the eyes of NZ's feebate scheme and in turn meant that I could waft through the countryside without angering the environment, nor me either.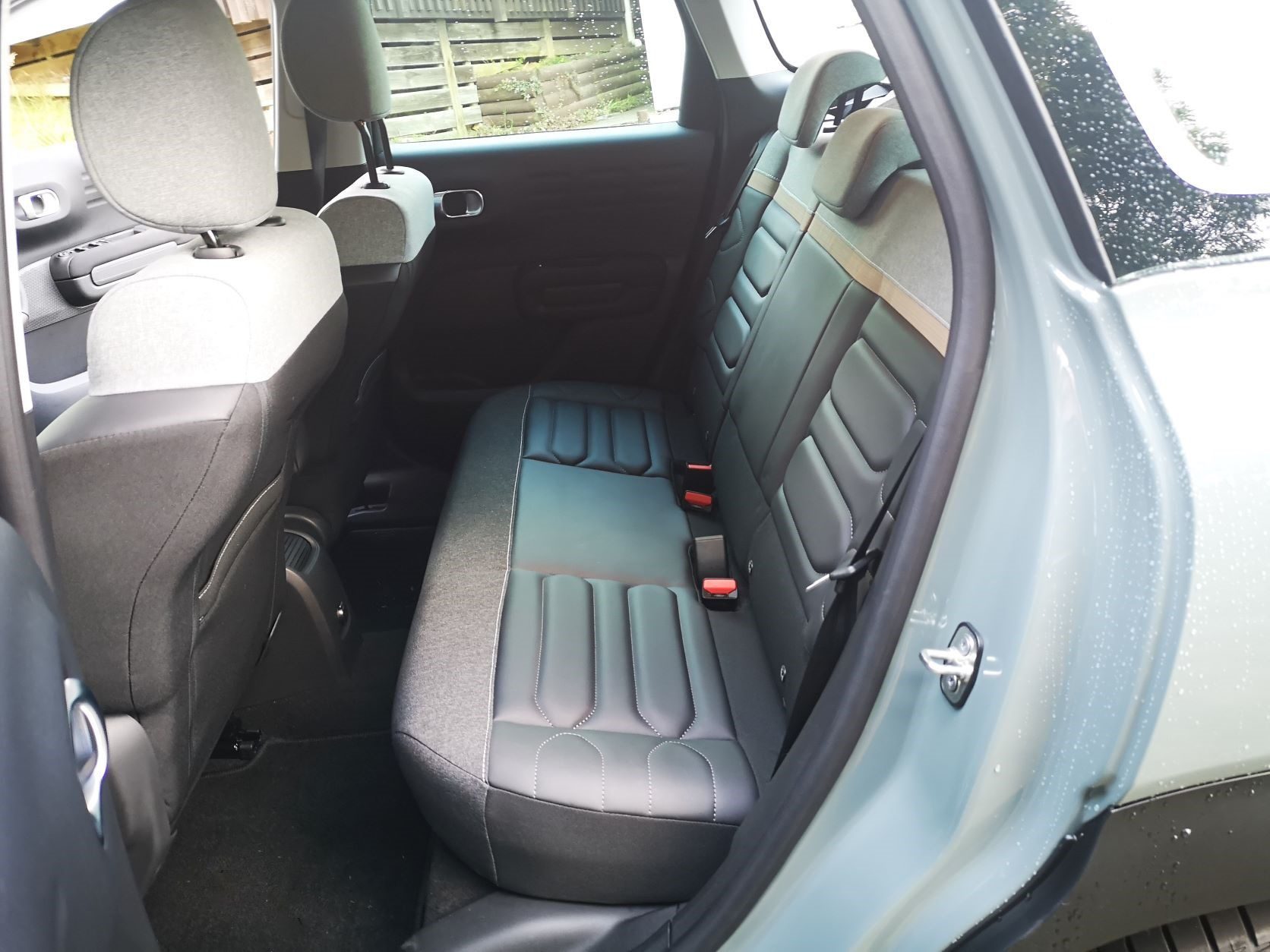 The drive is as comfortable as advertised, with the tyres, suspension and seats all united in giving you a pleasurable ride. The cabin is quiet too, with road noise at a minimum and NVH at a level that would shame vehicles at twice the price.
It's roomy too, with a bench style seat in the rear that offers plenty of legroom for three passengers back there and a boot space of over 410L, so ample for a small family that likes to head to the beach or the stores.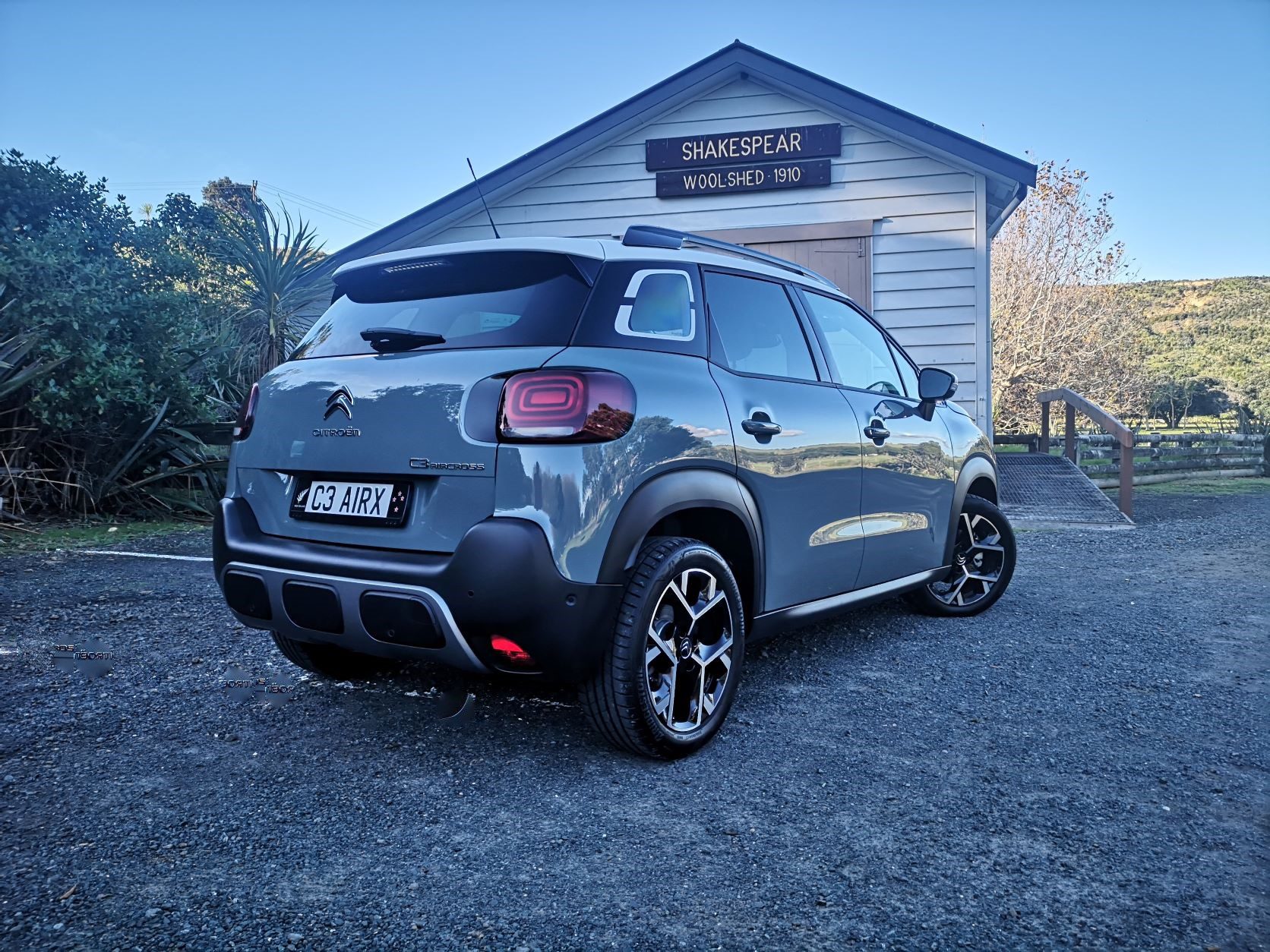 Much of the C3 Aircross's sales have been made to the area's that hug the Mediterranean sea, places where life is arguably easier and breezier, what that means is that its uniqueness makes it even more of a head turner in our neck of the woods. The C3 Aircross's ride softness may be its ultimate strength, but with so many different colour combinations available, I believe it's also comforting to know yours is one of but a few – especially when trying to find it at the mall.