Lets get to it straight away, the BYD ATTO 3 has been one of the biggest surprises of 2022. A premium feeling, practical all-electric SUV with good range, tech and at a very reasonable price tag, it just ticked plenty of boxes.
As a result, BYD Auto's first instalment of its upcoming five model range expected to land in New Zealand by 2025 has been something of a sales sensation. As soon as it landed on our shores, and possibly even before that, people went nuts wanting to buy one. Pretty impressive considering the automotive arm of the largest electric vehicle maker in the world hadn't done much in the way of marketing or hype building prior to this.
Having been thoroughly impressed over a day or two earlier in the year, BYD Auto NZ asked if I were interested in borrowing an ATTO 3 again, this time for a much longer period which turned out to be a week or so. Here was a chance to have it for longer and find out just what the ATTO 3 would be like to live with.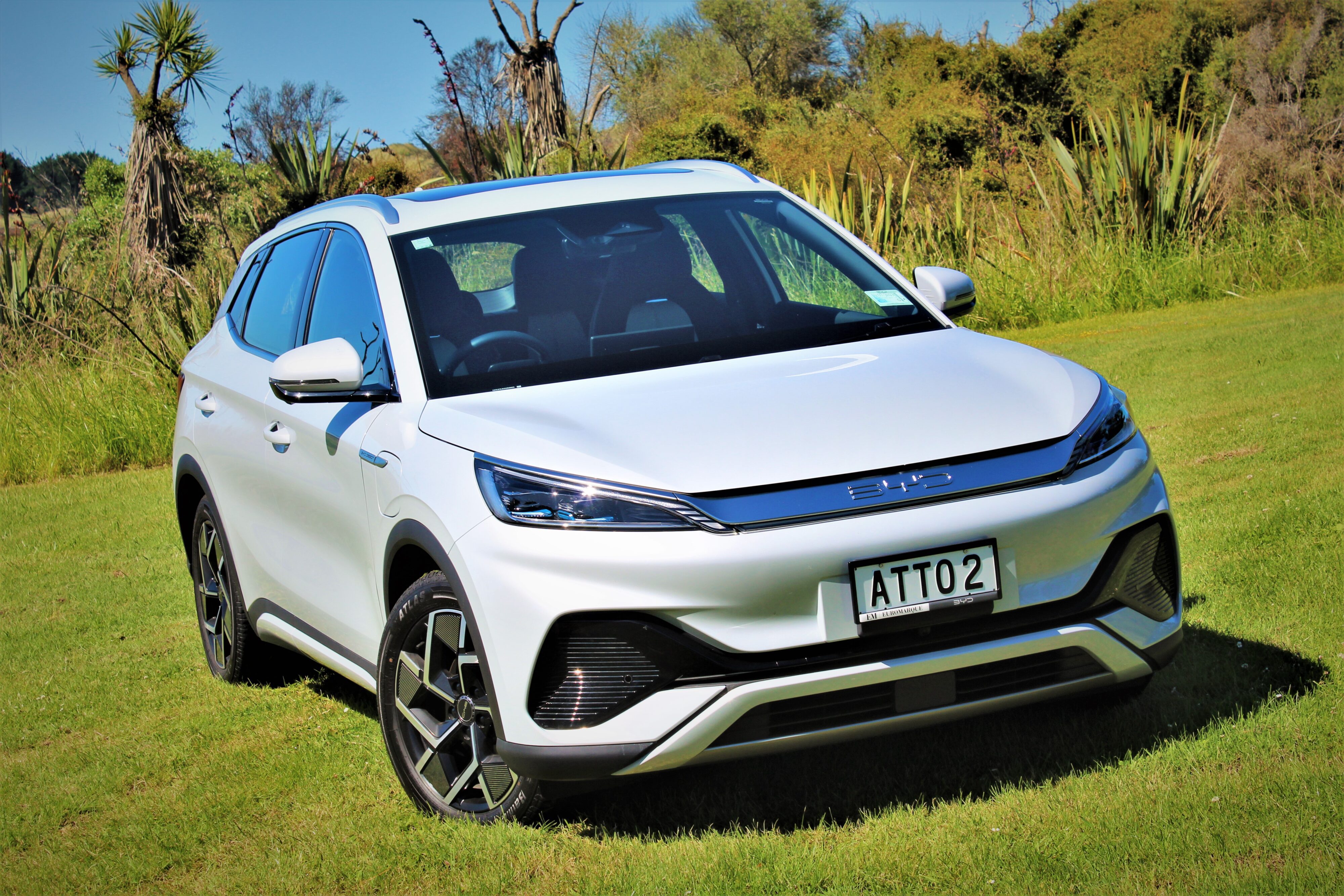 The biggest change off the bat was the price has snuck up a tad to cope with demand and that dreaded rising inflation. As a result, the two-model range now sits at $55,490 plus ORC for the ATTO 3 Standard and $59,990 plus ORC for the ATTO 3 Extended. So, call it an increase of $2k and a bit, but when you factor in the costs of some of its rivals, this is no drama. Chuck in the full Government Clean Car Rebate of $8,625 and this brings the figures down to $46,865 and $51,365 respectively.
Both models get the get BYD Auto's Blade Battery pack. Rather than a conventional lithium-ion battery, it features strips, or blades if you will, hence the name, which allow a greater number of cells which gives more power and extra range. The Standard gets a 49.9kWH Blade battery whereas the Extended which I had on test gets a 60.4kWH.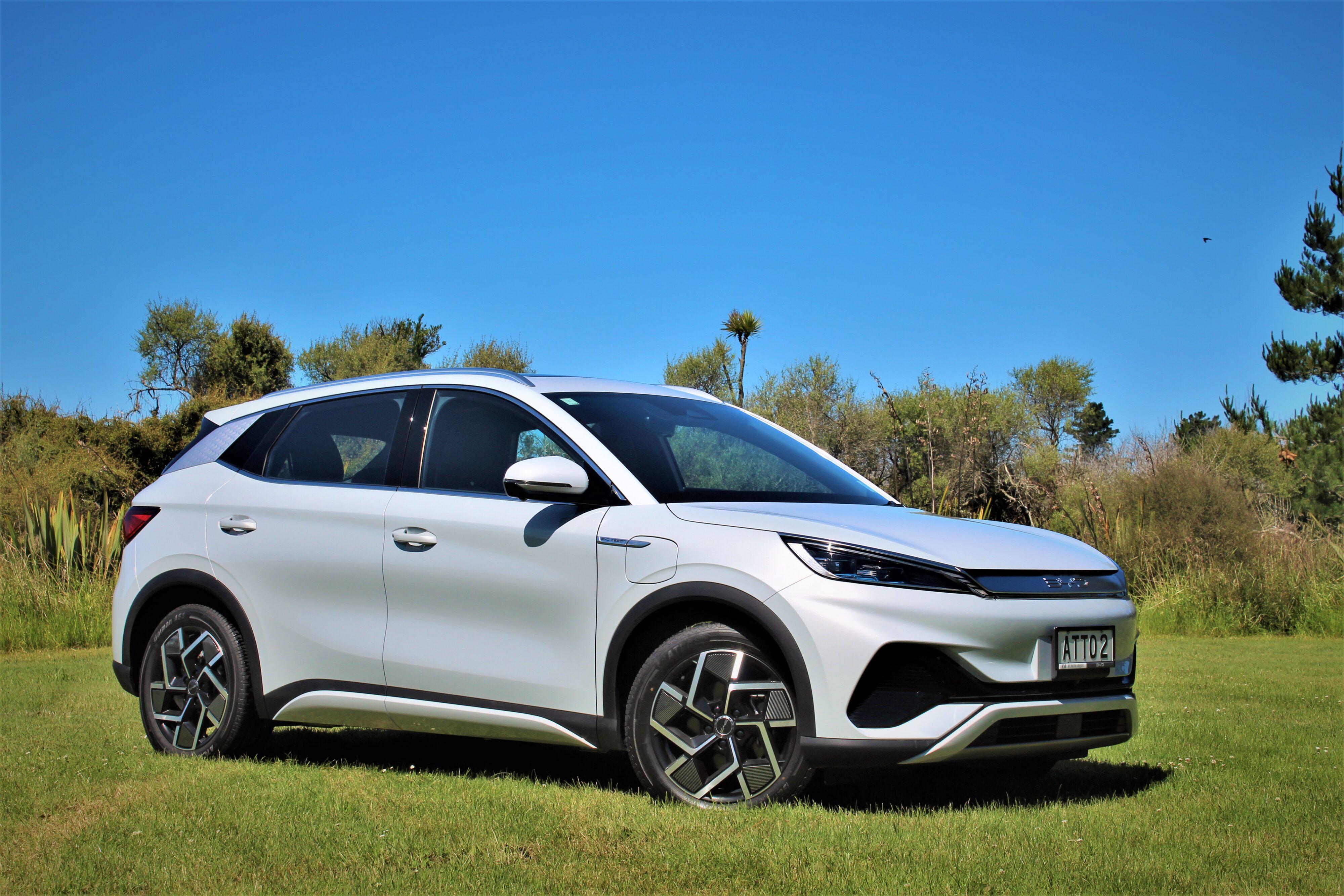 As a result, range is rated at a claimed 320km for the Standard, whereas my Extended test car gets a hefty claimed 420km. All four wheels naturally send 150kW of power and 310Nm of torque the road via an electric motor, but more on what that is like a bit later.
Both AC and DC charging are standard with the ATTO 3. You can charge it back up to full via a conventional three-point wall plug, but expect a charge time close to 30 hours. Using a CCS 2 DC fast charger, you can get a full charge in around 51 minutes. I popped into New World to buy some beverages, plugged the ATTO 3 into the fast charger and when I returned three minutes later, it gave me an extra 10 per cent of battery charge and an extra 80kms of range, all for less than three dollars.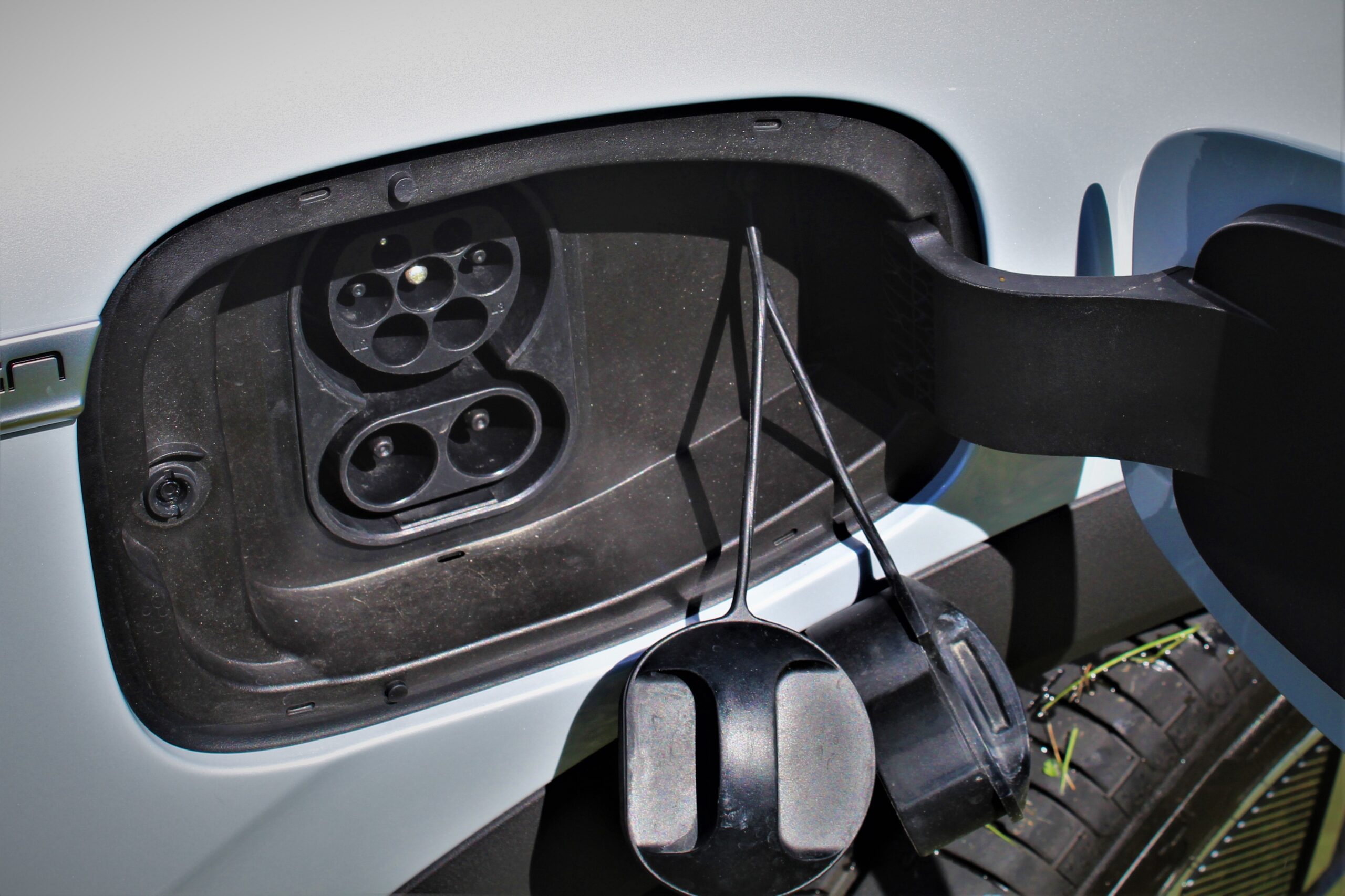 The ATTO 3 is one of the cars which does look better in the flesh than in pictures. While it certainly takes inspiration from Japanese and European rivals, blending it together into its own unique look, it does certainly grow on you. like the 18-inch alloys, full width LED rear light bar, LED daytime running lights and rear three-quarter detailing which seem to resemble fish gills look pretty good in my view. It also sits at 1875mm wide and 4455mm in length and sports 175mm of ground clearance.
My immediate memory of my first time with the ATTO 3 was just how plush the leather seats were. It therefore came as no surprise when I slid inside to find that same level of comfort hasn't flown the coop. There are cars costing twice as much as the BYD which aren't as comfortable as this. Family riding in the back on occasion also found it just as comfortable as the front.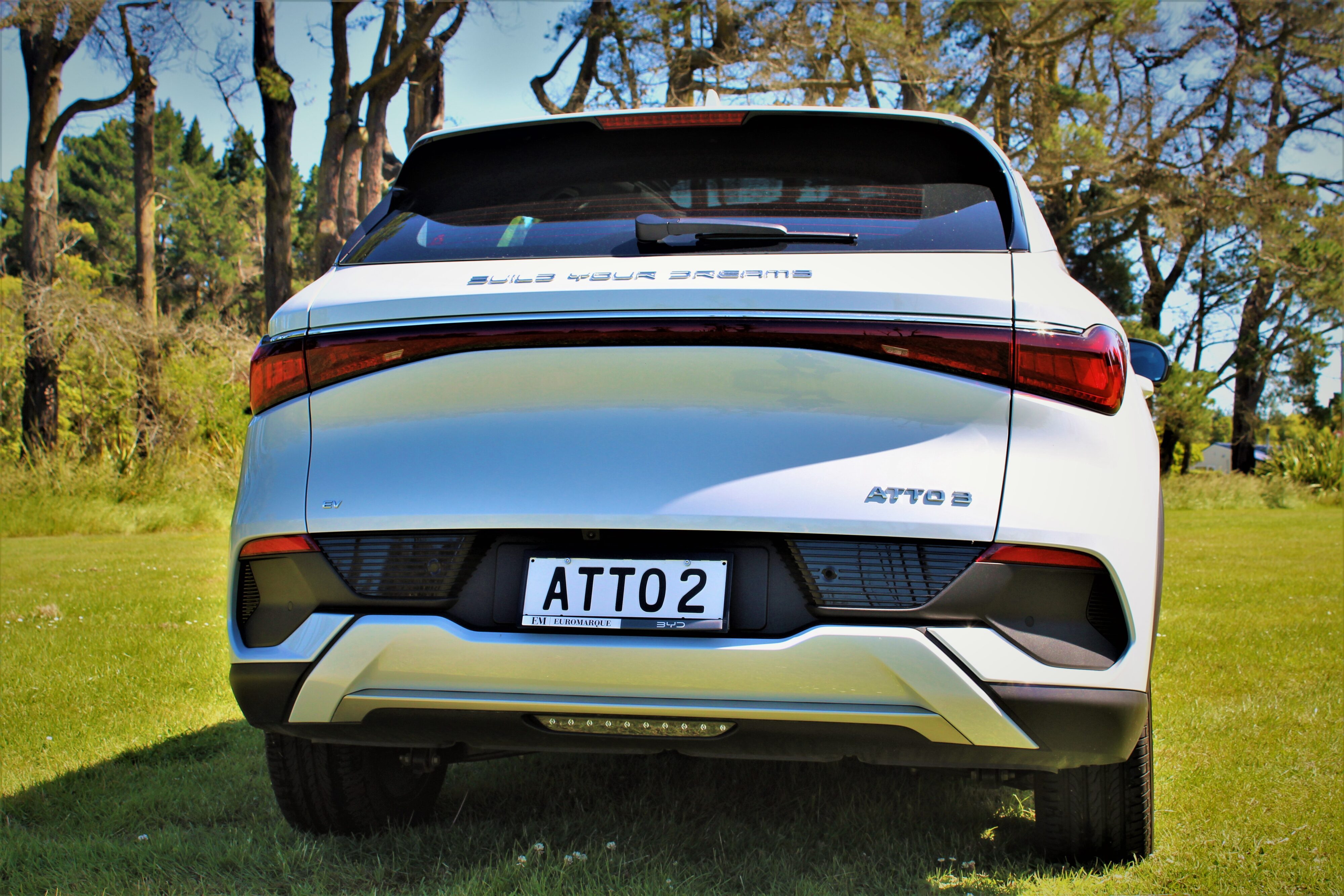 As for the rest of the interior, you would be hard pressed to find something else like it. Rather than play it safe and give us something quite conservative with a lot of black or grey materials, the ATTO 3 is colourful and pretty eccentric and features like airvents, door bin chord which you can play a few bass lines on, arm rests, instrument cluster and mock crystal starter button look great.
It was also nice to have floormats this time around as they weren't available when I had my taster earlier in the year. It is not without faults though. The material used around the air vents does feel cheap and the rear window could be a lot bigger to aid in rear vision.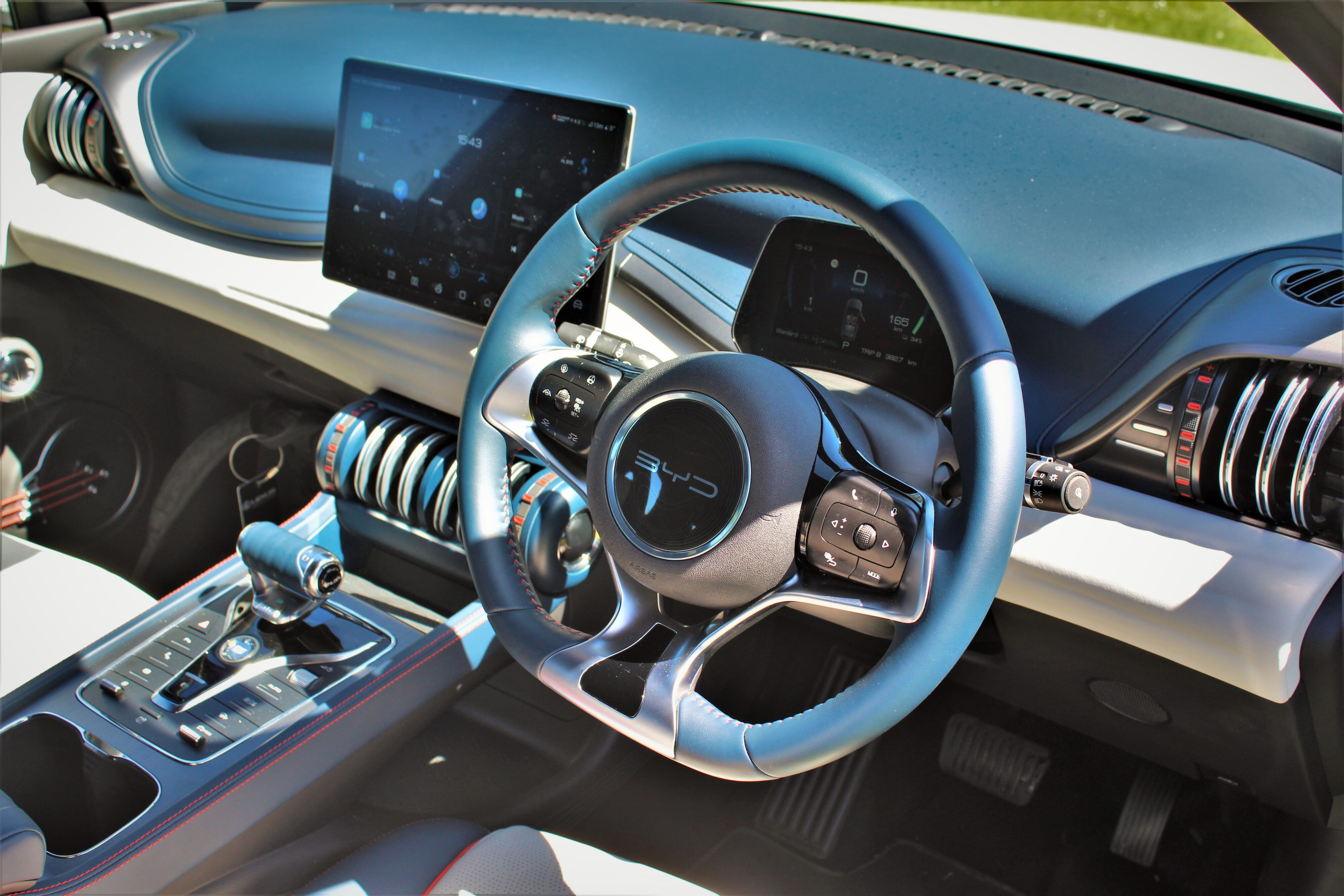 The ATTO 3 still claws back points by having it absolutely chocka full with gadgetry and gizmos. Coming as standard for both the Standard and Extended includes a 360-degree view monitor reversing camera, dual zone climate control, almost limitless options for interior ambient lighting, adaptive cruise control, auto emergency braking, front and rear collision warning, blind spot monitoring, lane departure warning, lane keeping assist, rear cross traffic alert and rear cross traffic brake, a panoramic sunroof, a 5-inch digital instrument panel, a centre console storage compartment with USB port, wireless charging and a Dirac HD sound system.
Nearly all of these features are controlled via the floating 12.8-inch touchscreen infotainment system. Operating very much like an iPad or tablet, it can be rotated to portrait or landscape style just by pressing a button on the three spoke BYD embossed steering wheel. I certainly preferred it sitting in landscape as portrait made it look somewhat awkward, but that's just me.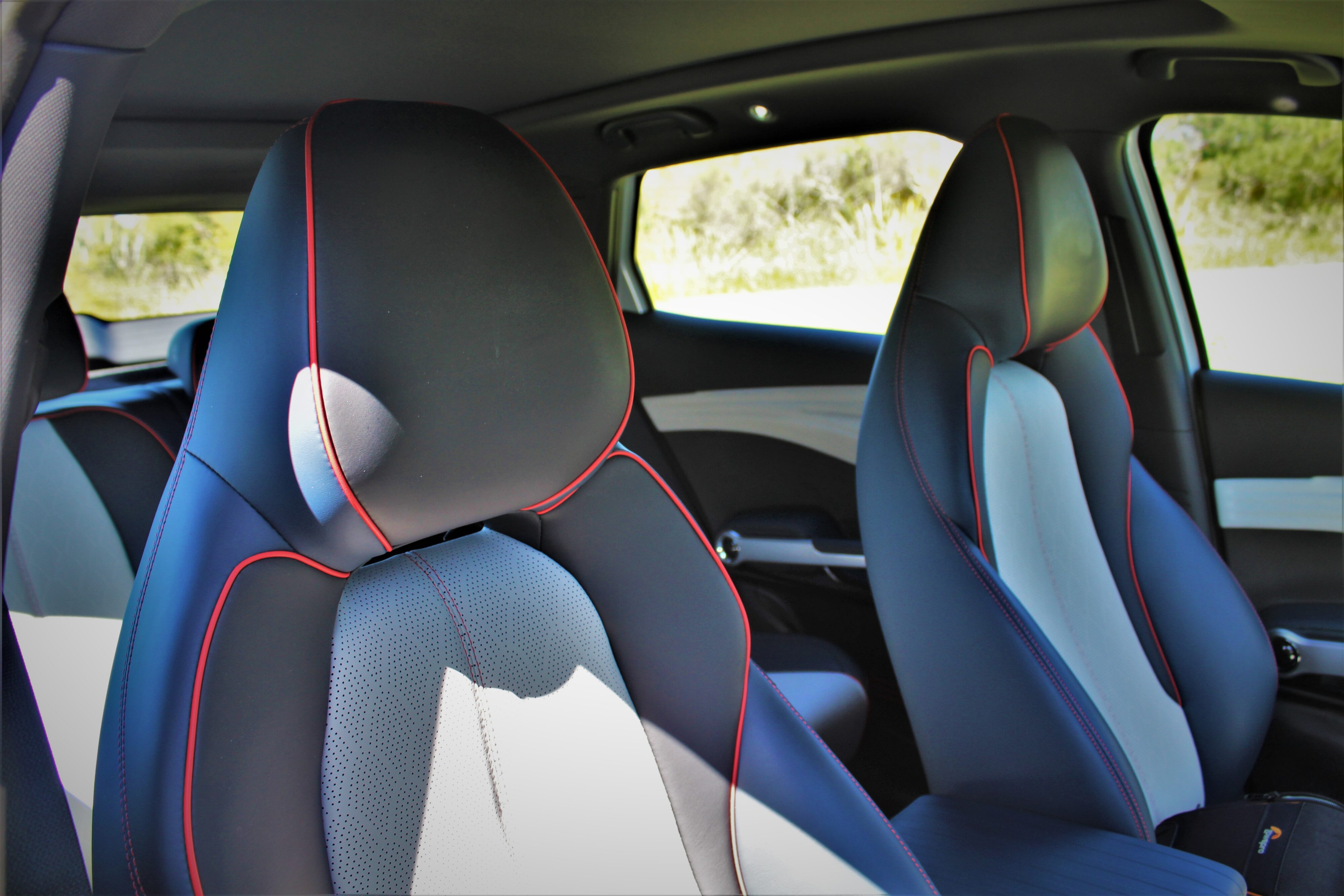 There is also built-in driving camera which is able record two-minutes slots of footage as you drive along. You can also take photos of other road users while at the lights, ideal if someone carves you up in traffic and you need to remember a registration number! There is also nothing stopping you parking up and taking the odd selfie, something which I didn't do this time around but must confess I have done before.
Open up the electric tailgate and you have 440L of boot space. While it isn't bad in terms of size, its not terribly wide so you won't be able to fit two large suitcases in here unless you intend to stack them. Drop the second row of seats and this becomes 1340L.
My week with the ATTO 3 was a mix of daily commuting and the odd open road trip. On both fronts the BYD still impresses on all levels. While it is probably still not the most dynamic of drives, if you champion some decent refinement and the ability to transport you and your nearest and dearest here and there, the ATTO 3 is a good un.
Ride comfort is just as plush as those heated electric seats and there is very little tyre roar. The only trade off is that it does still feel a snip wayward when cornering hard, then again as we have established, this is not a driver's car. Whether in ECO, Normal or Sport modes, its 150kW of electric grunt is put down well and the range stays the same regardless of which mode you choose.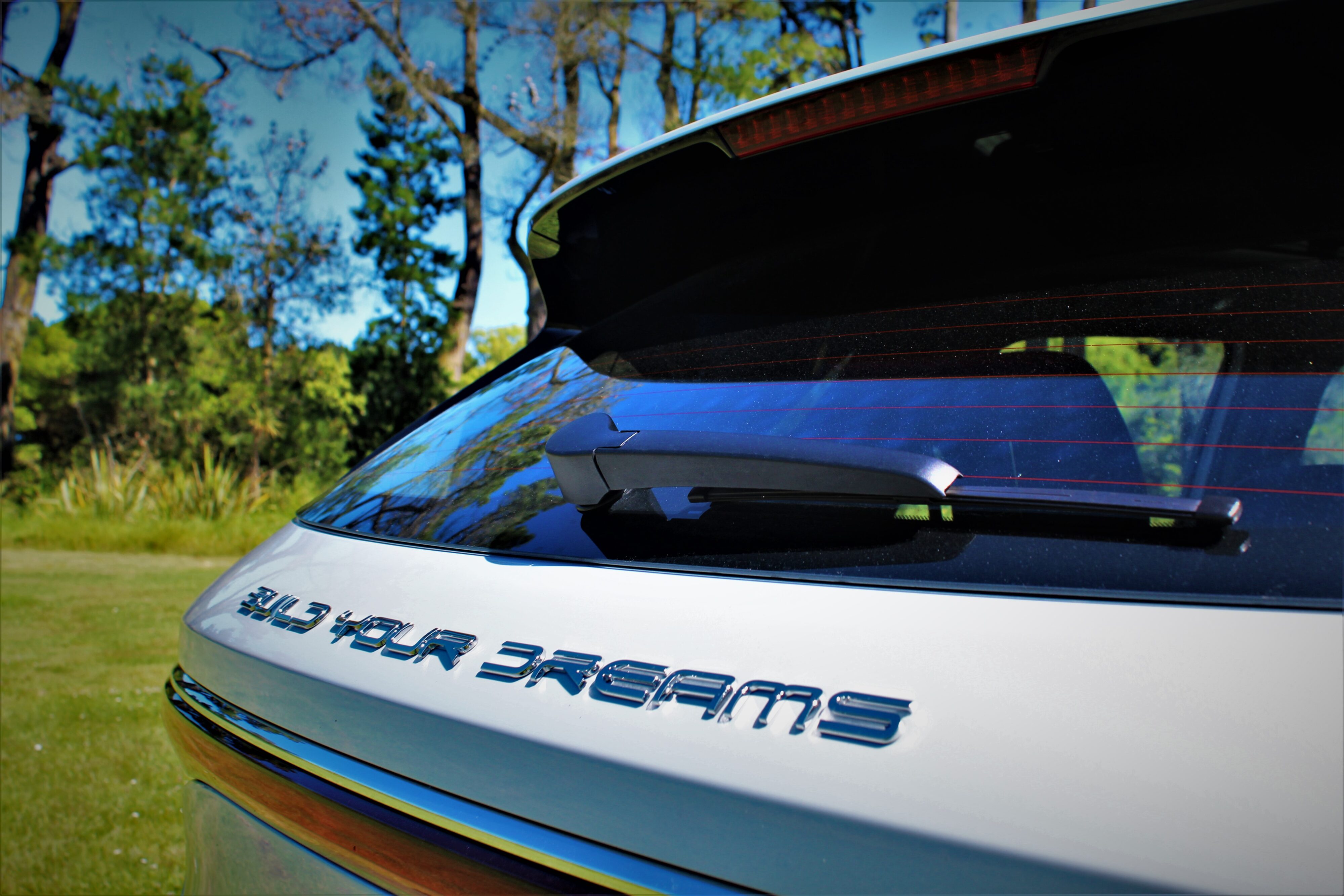 The regenerative braking system common with just about every BEV out there gives the option of tow settings, standard and high. There is still not a huge difference between the two to be honest, but I found myself getting up to 20kW of charge back every time I backed off. Steering feedback seems a bit better this time around and the turning circle is just as miniscule too.
The ATTO 3 once again proves that it can do the motorway jaunts easily too. It feels solid and well planted at speed. Its really capable in munching up some motorway miles.You can probably see by the photos that a bit of light off roading was on the cards this time around. While you won't be roughing it regularly with the BYD, its underpinnings and thrifty power delivery in off road mode means grassy knolls and gravel roads are easily despatched.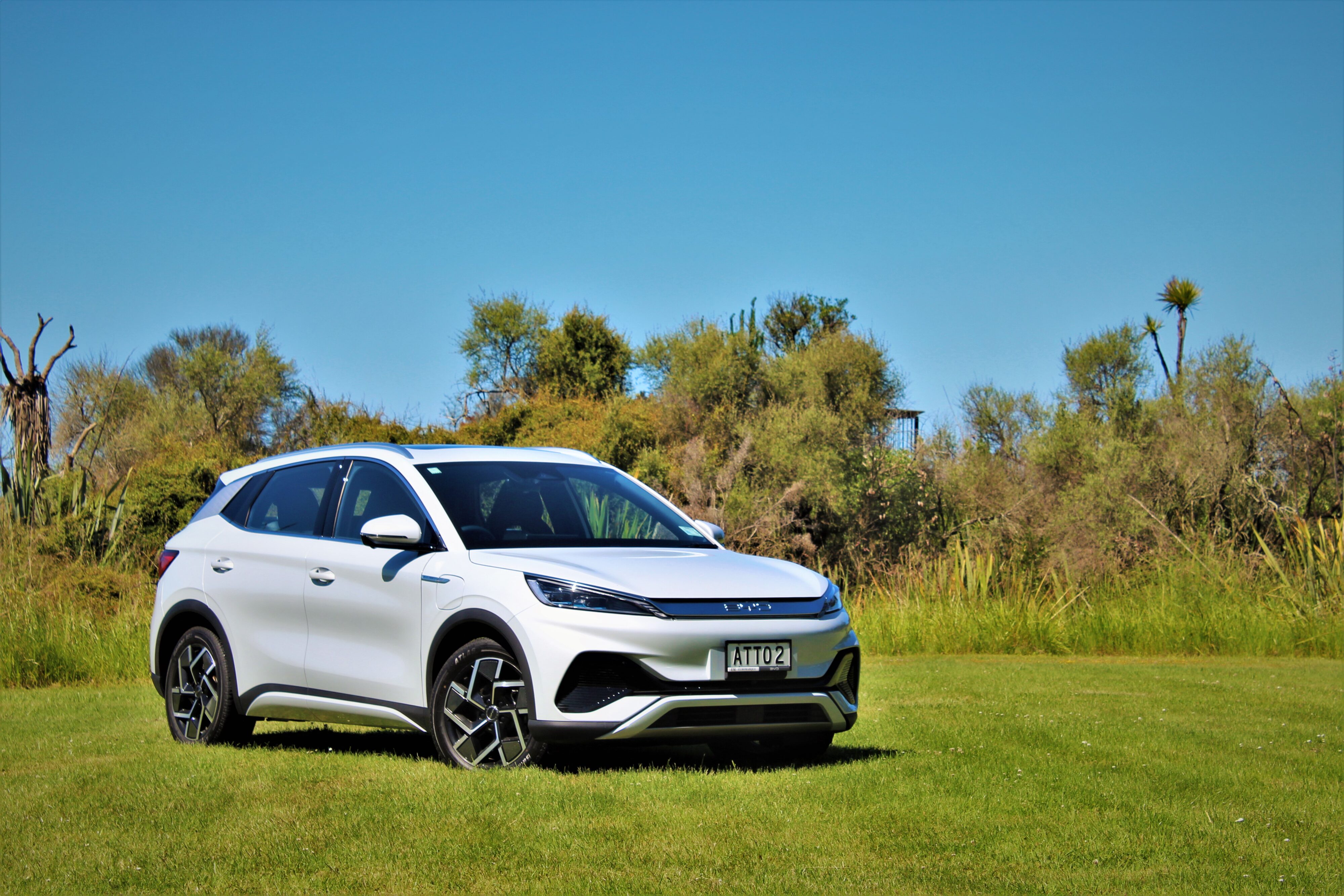 So, is the BYD ATTO 3 still good second time around? You bet. Despite those aforementioned niggles of practicality and that miniscule increase in price, this is still hands down one very, very good BEV.
RATING: 8.5/10