Confession time. Up until recently, I had never ever driven a BMW X5. Over the years scribbling about cars and attempting to string together amusing and informative anecdotes about why I liked or didn't like a particular model, a test of an X5 always proved elusive. This is strange in itself, as it has been one of BMW's biggest cash cows for almost a generation. Call it fate or whatever, the stars just never aligned on the X5 front. That is, until now.
So, the new X5 xdrive45e plug in hybrid was in my care for a snip over a week. This is the variant which, on paper at least, seems to make the most sense in this day and age, so in theory, a good place to begin X5 exposure.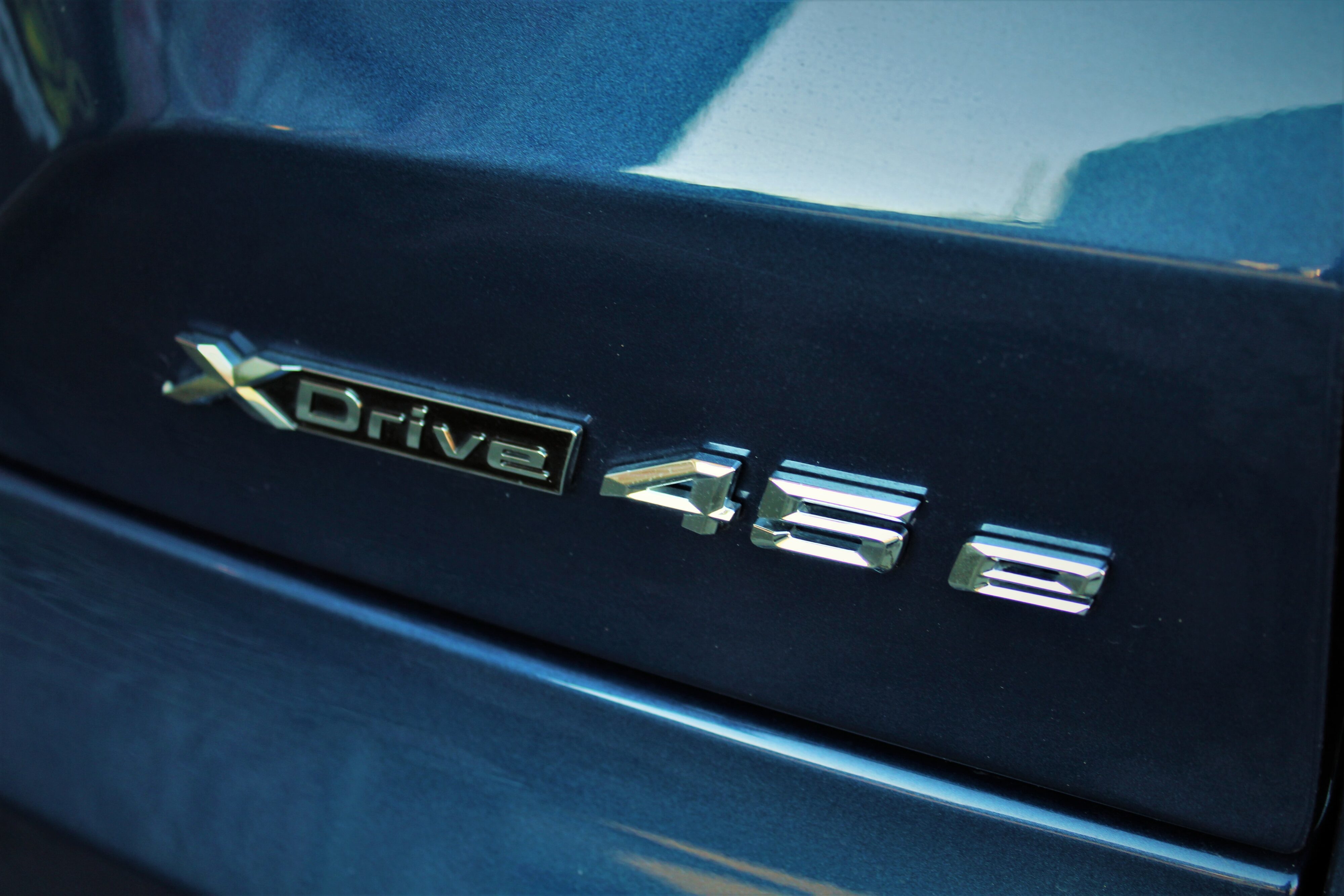 Let's kick things off with what separates this X5 from its siblings, the hybrid set up. Petrol power comes from the same twin scroll turbocharged 3.0L six-cylinder engine found in the brisk M440i coupe. When coupled with a decent donk of an electric motor, power is boosted to 290kW and 600Nm of torque.
Sending this electro-mechanical grunt to BMW's xDrive four-wheel drive system is an eight-speed auto box. BMW claim zero to 100km/h in an above average 5.6 seconds and average fuel consumption of 2.5L/100km. That makes this the most frugal X5 ever. A 45kW Lithium-Ion battery stores all that energy.
On the stylistic front, it still flexes all the M-Sport muscles usually reserved for the likes of the M50d and bonkers X5M Competition. At first glance, there is nothing to suggest this luxo Beemer has its sights set on anything eco focused. Maybe that's a good thing though. There are plenty of M badges are scattered both inside and out, and the 21-inch M-Light Y Spoke alloys look pretty decent. Also, from this month onwards, the X5 xDrive45e will feature environmentally friendly tyres. These are made of natural rubber and rayon, the latter being a wood based material used for extra tyre strength.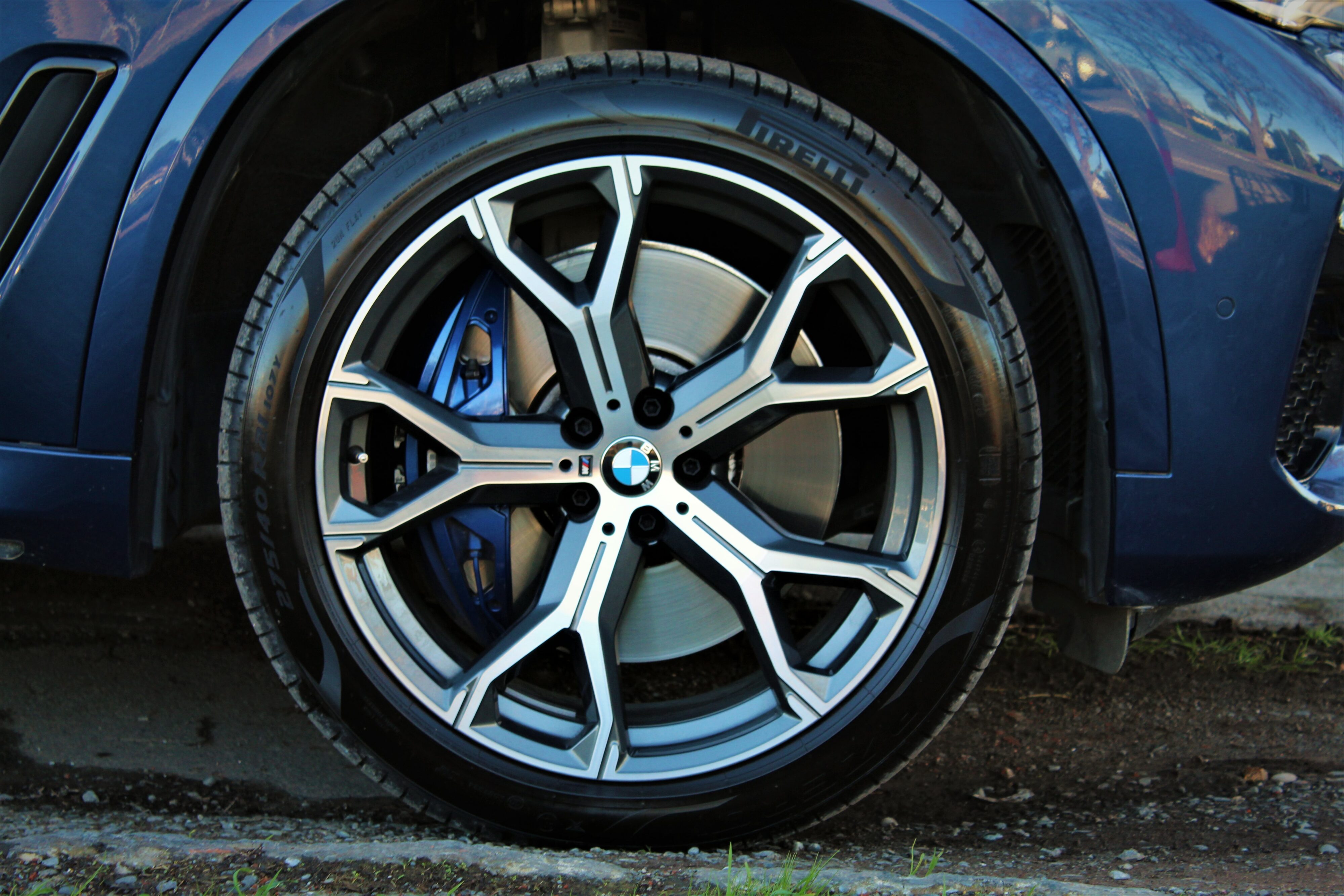 Jump inside and your surroundings will be immediately familiar to any BMW fan. The tell-tale switchgear and sharp digital screen are seen in just about every new BMW across the range. I also loved the tan leather contrasting with the metallic blue paint. The fit and finish in here is first rate, you really do get a very premium ambience to your surroundings.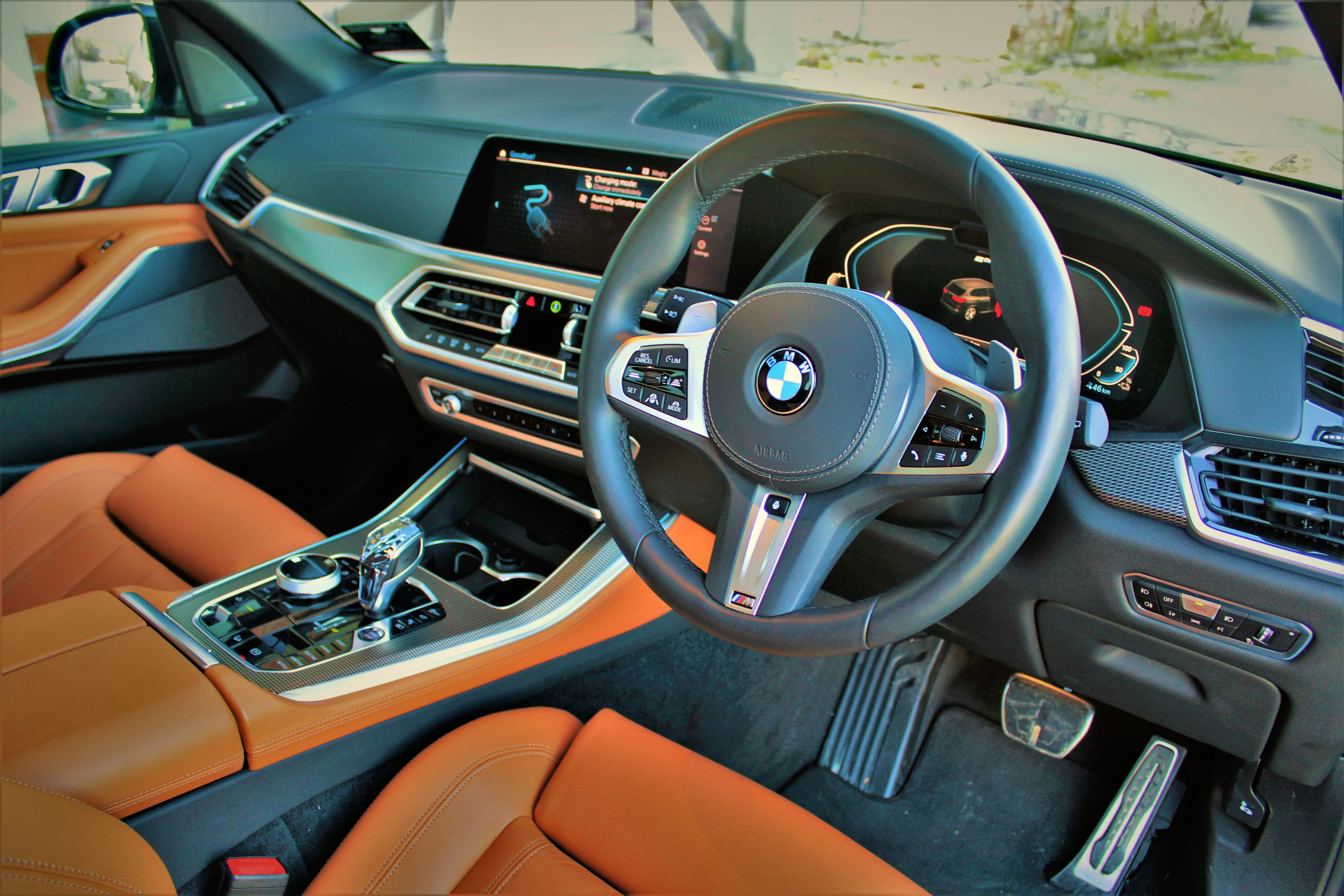 There is plenty of kit on board. Things like air suspension, BMW Laserlights, a thumping Harman/Kardon sound system, heated front seats and steering wheel, heated and ventilated cup holders, wireless charging, adaptive cruise, lane keep, lane departure warning, 360-degree camera, Apple CarPlay/Android Auto, panoramic sunroof, head up display and BMW's Live Cockpit Professional 12.3-inch infotainment system. Another X5 hallmark is the crystal X embossed shift lever, which in my opinion, looks a tad gaudy.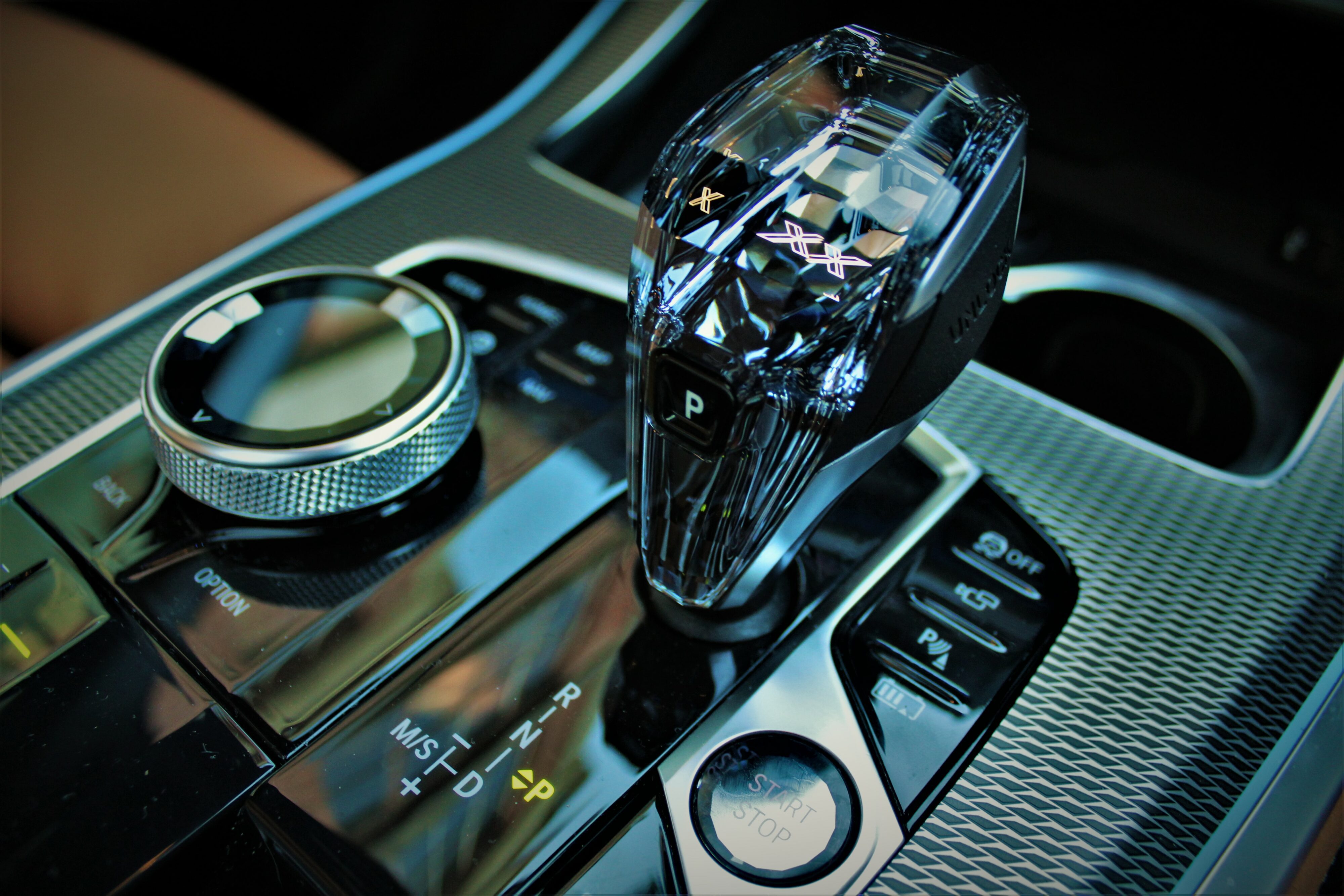 All the fruit you need is there, and once the car had updated its software during the time I had it, you could use BMW Gesture Control. This system allows you to turn up the volume or selecting the next track on your Spotify just by moving your thumb and index finger in front of the screen. Clever, but I was happy just to use the buttons.
I was also happy to use the I Drive system, which is still a great system to use, managing to be both intuitive and responsive. I can remember people couldn't get their head around this system when it was launched back in the mid-noughties, now its hard to imagine a modern BMW without it.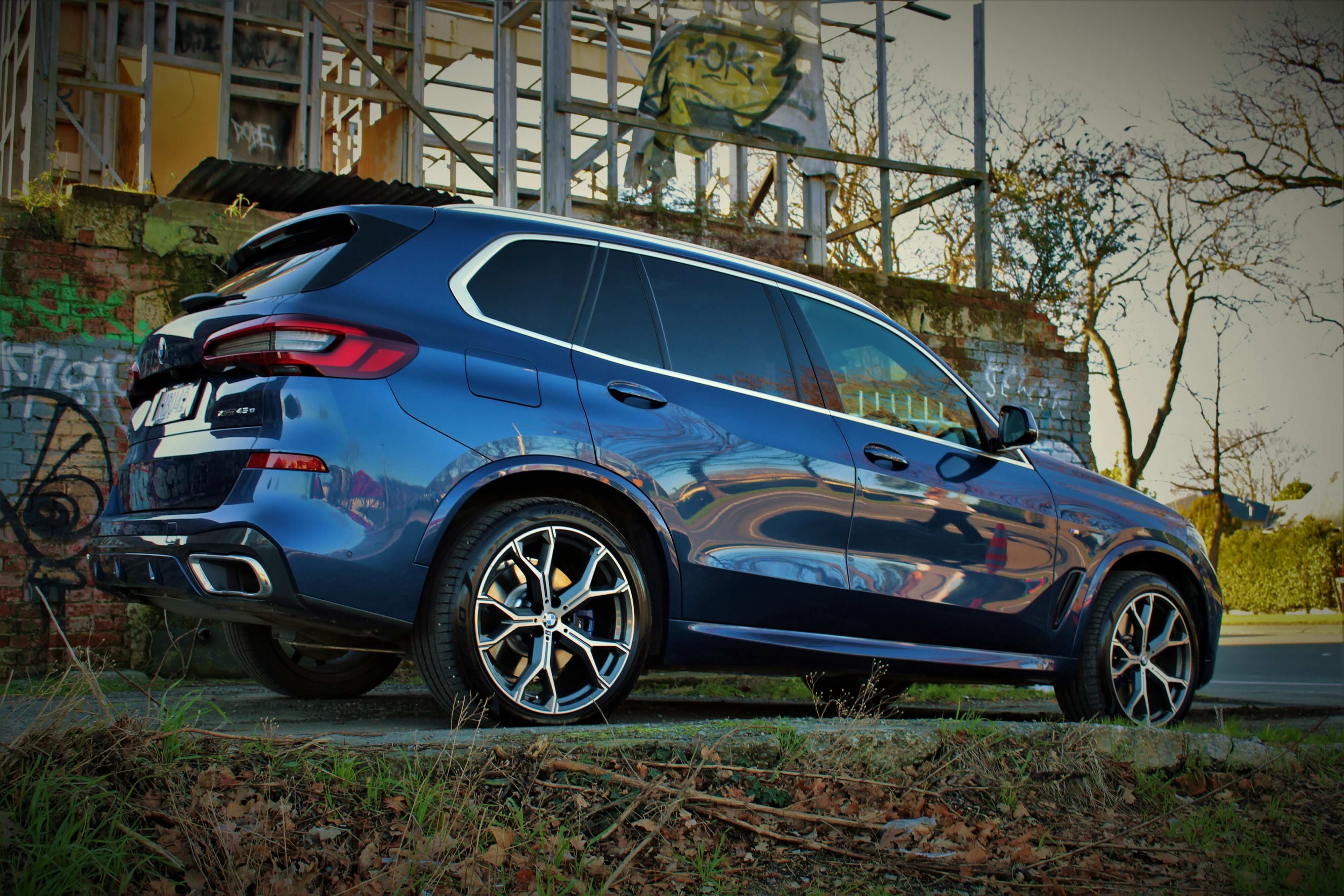 There are four drive modes to choose from, Hybrid, Electric, Sport and Battery Hold. Hybrid is for general every day hybrid drive with the petrol engine kicking in once a certain speed or point in the rev range is achieved. Electric basically says what it means, as does Sport. Battery Hold allows you to store your current level of charge for later use while in turn charging said battery.
It does this so well that you seldom have an aching desire to charge it up. BMW claim you can drive on pure electric for 77km. However, the best I managed to cover was around 55km, well short of this claim.
Boot space is down from 650L to 500L thanks to those batteries underneath. Despite the loss of 150L of carrying capacity, and the potential for two extra seats, there is still plenty of room for you to lug whatever. Plus, fold the rear seats down and there is 1720L to boot, no pun intended. The slightly higher boot floor can make loading heavier items tricky, but dropping the rear down via the air suspension controls can fix this. You also get a split folding power operated rear tailgate which also helps.
Push start, and instead of a hi-po V8 or growling diesel, you are met with as Paul Simon would say, the sound of silence. The drive system defaults to Hybrid and you can creep along quietly with ease. The Pirelli P-Zero rubber also manage to null any tyre roar, so a 50km/h cruise is mausoleum quiet. When that 3.0L turbo six does kick in, there is no big announcement, just a seamless delivery of power and the faintest sound of six pot burble at low rpm.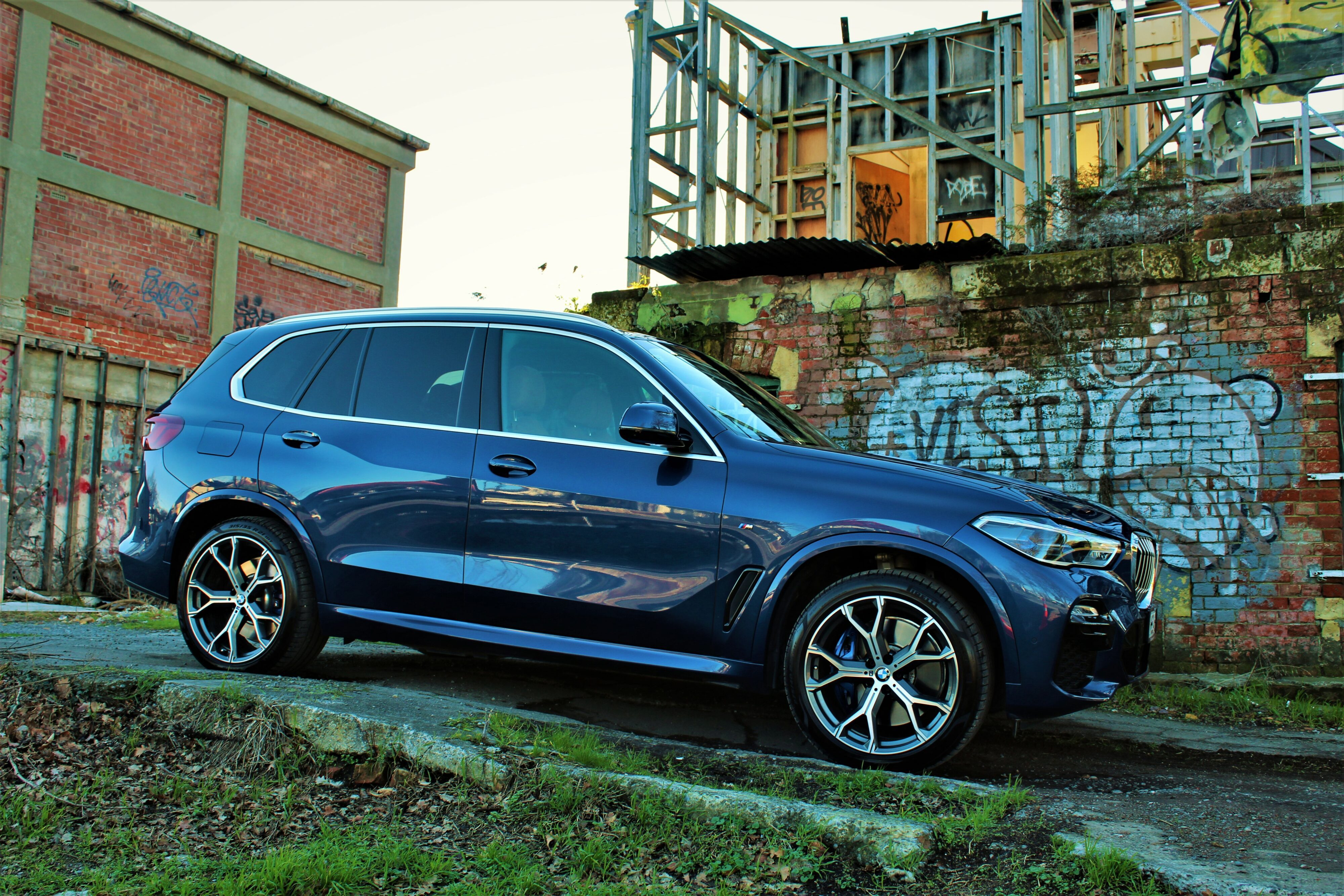 When it comes to negotiating tight spaces, you are aided by a waft of cameras. This is a big help as you don't really get an understanding of where the front is. The X xDrive45e is not unwieldy at all, and as you get moving, it sort of shrinks around you.
With air suspension, you can raise and lower the ride height at will. Its greatest contribution to your drive is realising just how comfortable the ride is. It manages to smooth out all coarse tarmac and bitumen brilliantly. Flick up to Sport mode and the comfort, while being ever so slightly altered to a naturally sportier drive, is still extremely well sorted.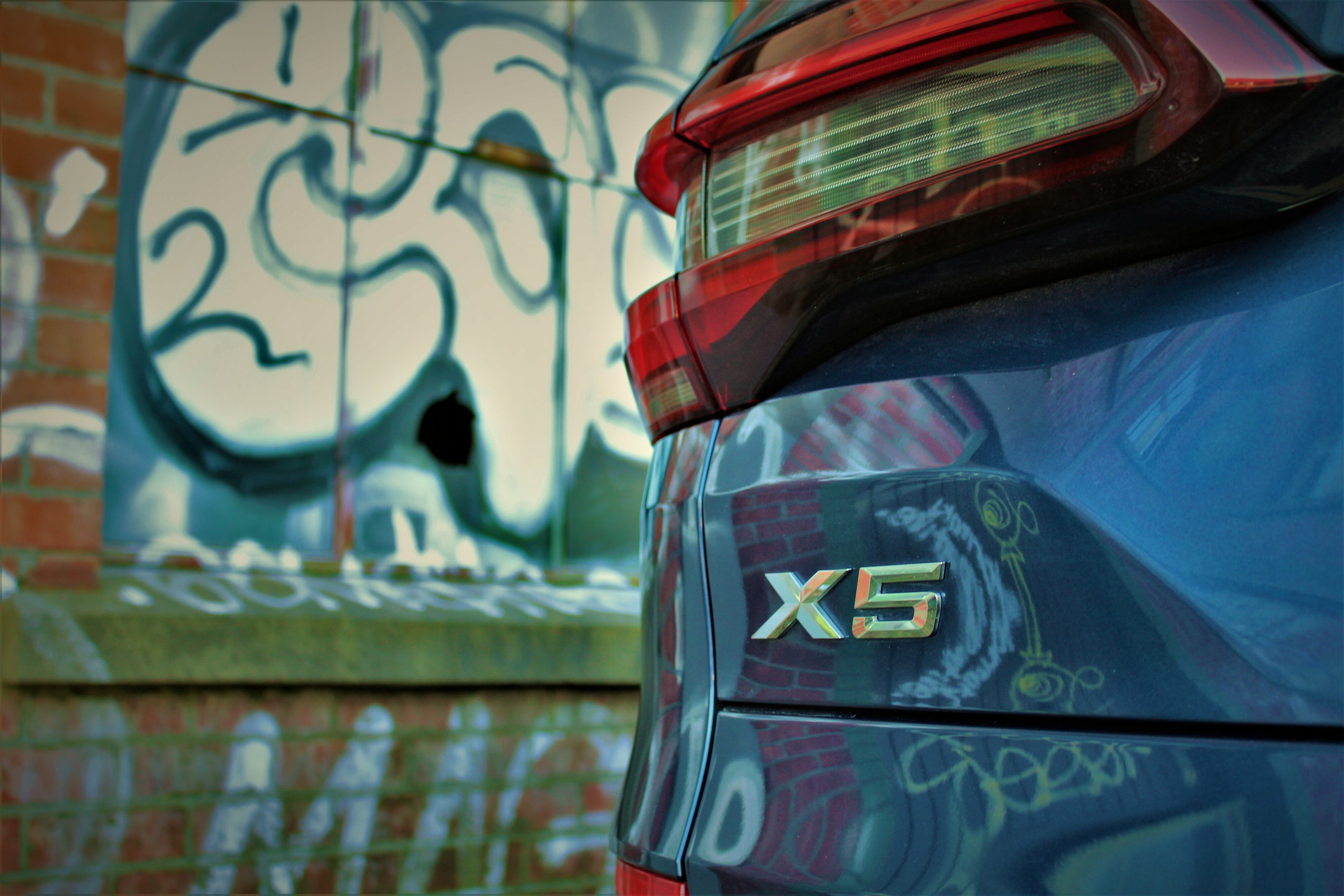 As for the drive in Sport mode? Yeah, it's pretty good. For a hefty car like the X5, you can still shift when you want it to. Handling wise, the xDrive45e is surprisingly good for what it is. Sure, you do have to hang on when cornering hard as there is a distinct top-heavy feeling, but for an SUV like this, its not bad.
One bug bear I have is the price. The X5 xDrive45e comes starts at $161,900. My test car came with a few additives like metallic paint, comfort package, vision and sound package, and a towbar. This pushed the price up to $174,490 plus ORC. This is within the territory of high end pure electric vehicles, or BEVs if you prefer.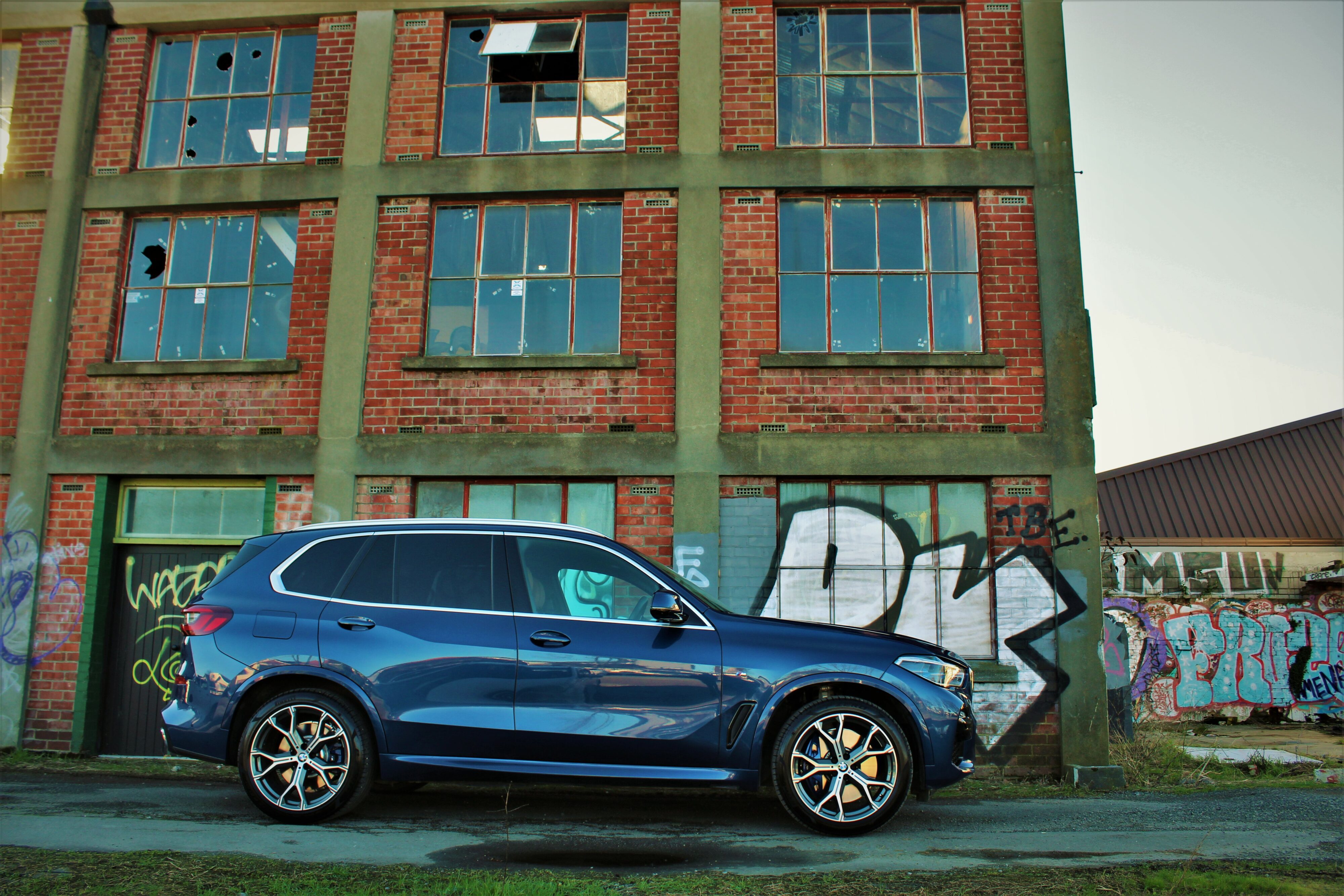 If you pure silent running on electric power is all that you crave, why not just spend the equivalent price on a premium BEV? That said, if going all in on a premium pure EV is not quite you just yet and you want to milk the last remnants of internal combustion without sacrificing economy, you could do worse. Also, if your plug-in X5 will be just for commuting in and out of town, you will seldom use any fuel at all if you keep it charged at night.
All in all, this plug-in X5 is still well worth a punt, and a decent introduction for this writer into the realm of BMW's original luxury SUV.
RATING 7.5/10