Bowers & Wilkins brings its True Sound experience to one of the year's most eagerly anticipated new cars – the all-electric BMW i5 Sedan.
The announcement sees Bowers & Wilkins and BMW deepen their partnership, which began in 2015 with the Diamond Surround Sound System in the BMW 7 Series. Today, Bowers & Wilkins performance audio systems are available in BMW vehicles from 5 Series and above, and has both a Surround Sound System and upgrade option in the BMW 7 Series launched in 2022.
Bowers & Wilkins engineers have worked collaboratively with counterparts at the BMW Group to ensure every loudspeaker position is optimised to deliver the very best sound reproduction possible, and to ensure the design of every visual component fits harmoniously with the BMW i5's premium design.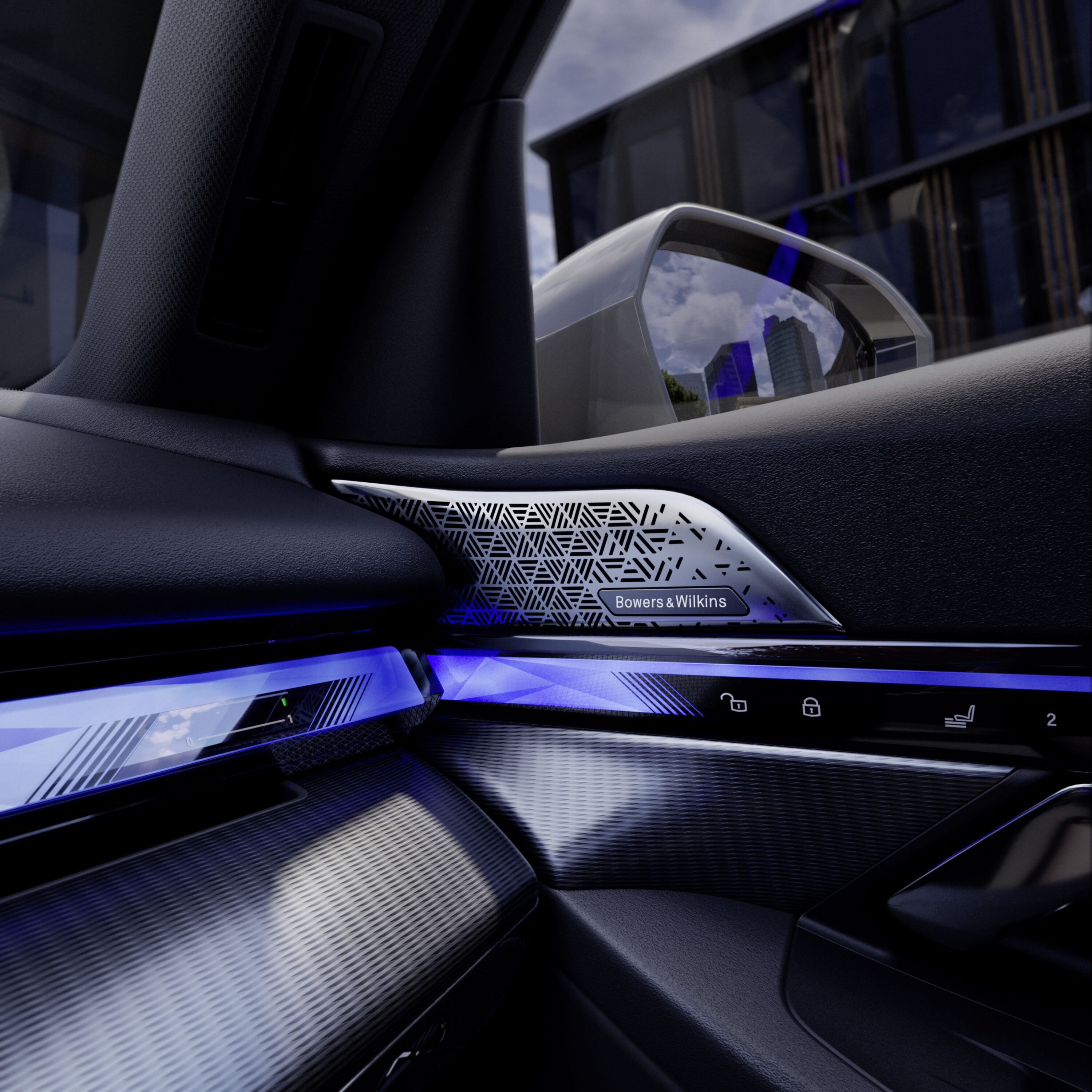 The configuration combines a total of 17 speakers in the all-electric BMW i5 and 18 in the 5 Series, with 655 watts of power and features seven 25mm Aluminium tweeters, which deliver exceptional clarity with their lightweight yet rigid construction.
Seven 100mm midrange speakers feature in the system, four of which are made from Bowers & Wilkins proprietary technology, Continuum. The Continuum Cone is a result of eight years of development and reduces distortion to deliver authentic sound reproduction of voices and instruments. These are complemented by dual balanced woofers arranged in an opposed, balanced formation designed to ensure a more precise sound by reducing unwanted vibration for fantastic coloration-free bass. The 5 Series has two central bass woofers under the front seats while, the BMW i5 features a single 200mm Dual Voice Coil Subwoofer positioned in the boot, delivering superlative low-frequency sound reproduction.
Audio signals are delivered to the network of Bowers & Wilkins loudspeakers via a package of software technology designed to deliver the True Sound experience for which the firm is world-famous. This includes Logic 7®, a proprietary audio algorithm which ensures all occupants enjoy the same exceptional sound experience, and Dynamic Frequency Compensation designed to regulate frequencies depending on vehicle speed.
The Bowers & Wilkins Surround Sound System leans into the design language of the BMW i5 with premium visual experience through branded speaker grills with illuminated logo and a stylised hole pattern to ensure the highest levels of audio transparency.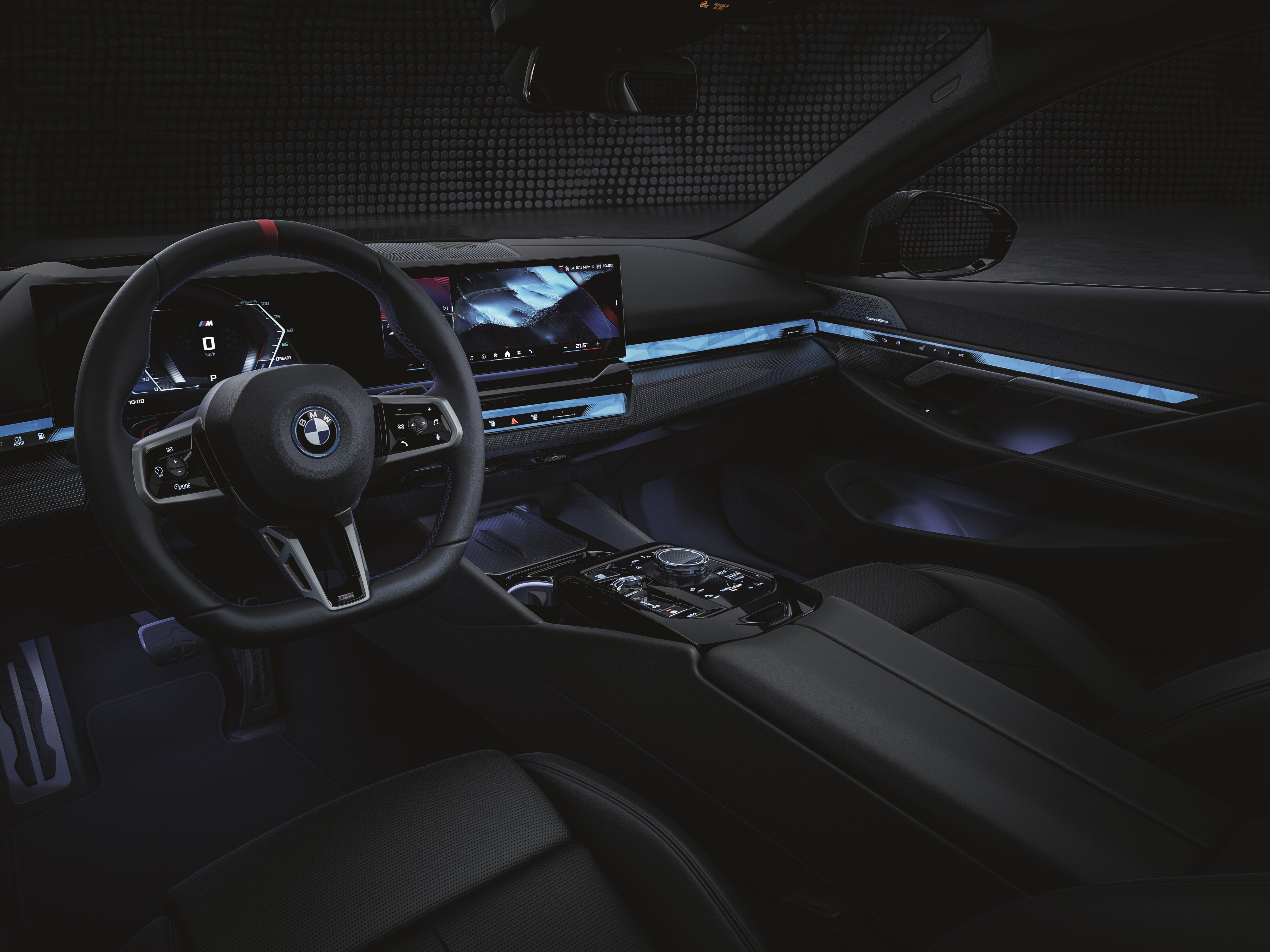 Dan Shepherd, Vice President of Partnerships & Licencing at Bowers & Wilkins said: "It has been a delight to work with BMW on the new i5 saloon. Ensuring sound reproduction in an electric vehicle requires a shift in mindset, but we have successfully worked to deliver True Sound through the Bowers & Wilkins Surround Sound system, creating a performance reference audio system in the executive car class. The benefit of clear and pristine audio is apparent to fleet customer, when making hands free calls, improving both productivity and safety when travelling."
Bowers & Wilkins has more than 50 years of experience in crafting the world's finest audio experiences. Since its foundation in 1966, it has followed the ethos set out by founder John Bowers: to deliver music as the artist intended. Bowers & Wilkins is the loudspeaker provider of choice for Grammy-winning recording artists, Oscar-winning editors and recording studios around the world – including the iconic Abbey Road Studios.