There is a sense in my mind that the world has gone PC crazy. We seem to be moving towards a vanilla, bland form of utopia where 'offence' is quickly taken, protests are the norm and heaven forbid you should ever voice an opinion. We appear to be working towards 'we're all winners' society with a monotone 'one-size fits all' mentality – which is why M-Town is sooo important.
With a slogan 'where too much is just right' M-Town embraces excess (albeit solely in an automotive world), it's a place for the loud and free, a place to express your feelings without fear of reprisals (again in the automotive sense) and more importantly, it's a place where BMW M-Sport vehicles reside.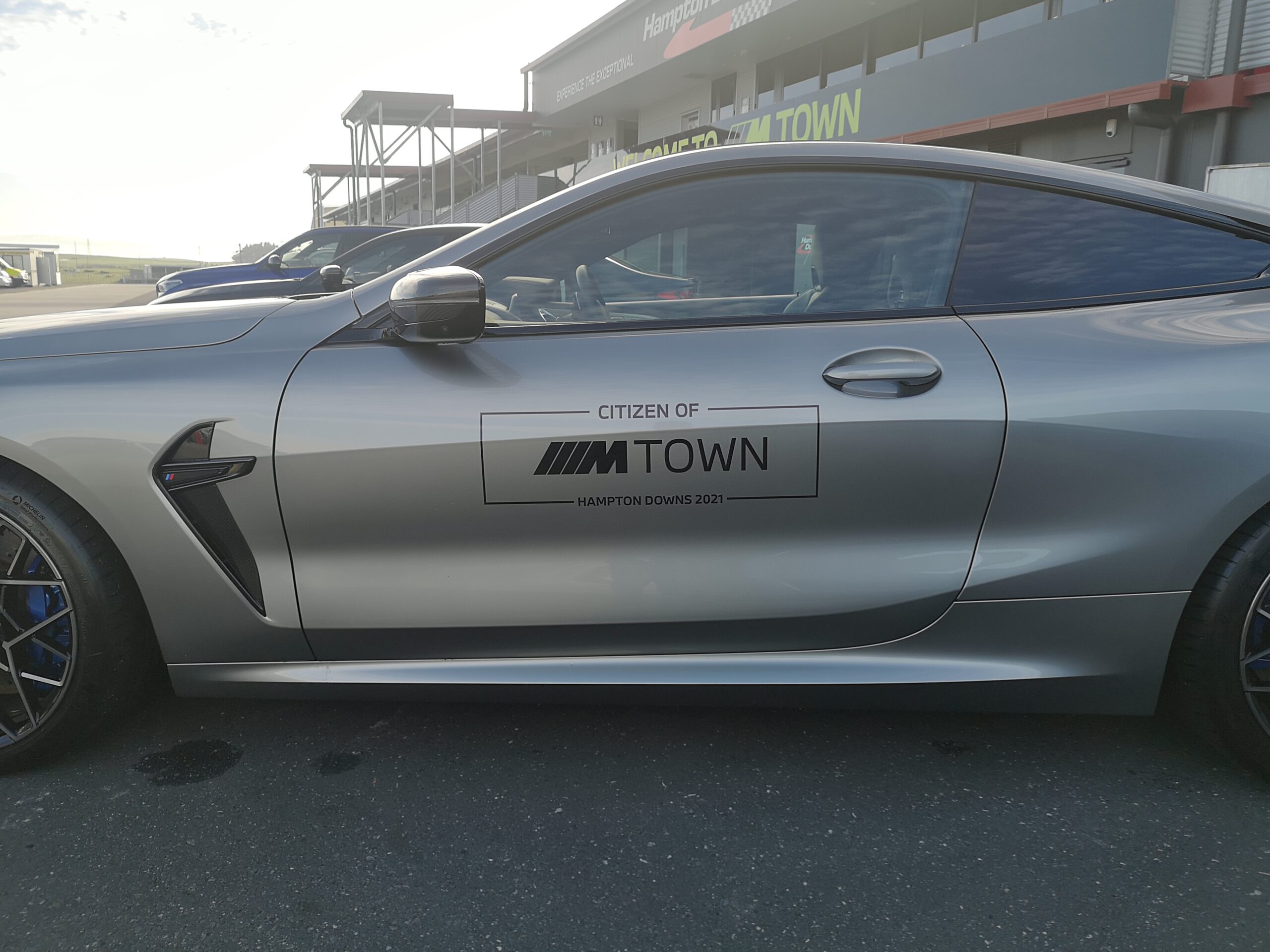 Sure much of this is in the mind, however, globally BMW are making these towns a reality with 'pop up' locations that require an M-Town passport and the ability to leave your anxiety, worries, fears and concerns outside – last week, M-Town NZ materialised at Hampton Downs Motorsport park, so I flew down there to visit.
In actual fact I took a bus there, two to be precise, one public transport NX1 into Auckland City and then another supplied by BMW NZ to M-Town itself. Admittedly, taking the bus to an adrenaline filled amusement park did seem rather odd, but in many ways it was the perfect contrast between the mundane and the extraordinary.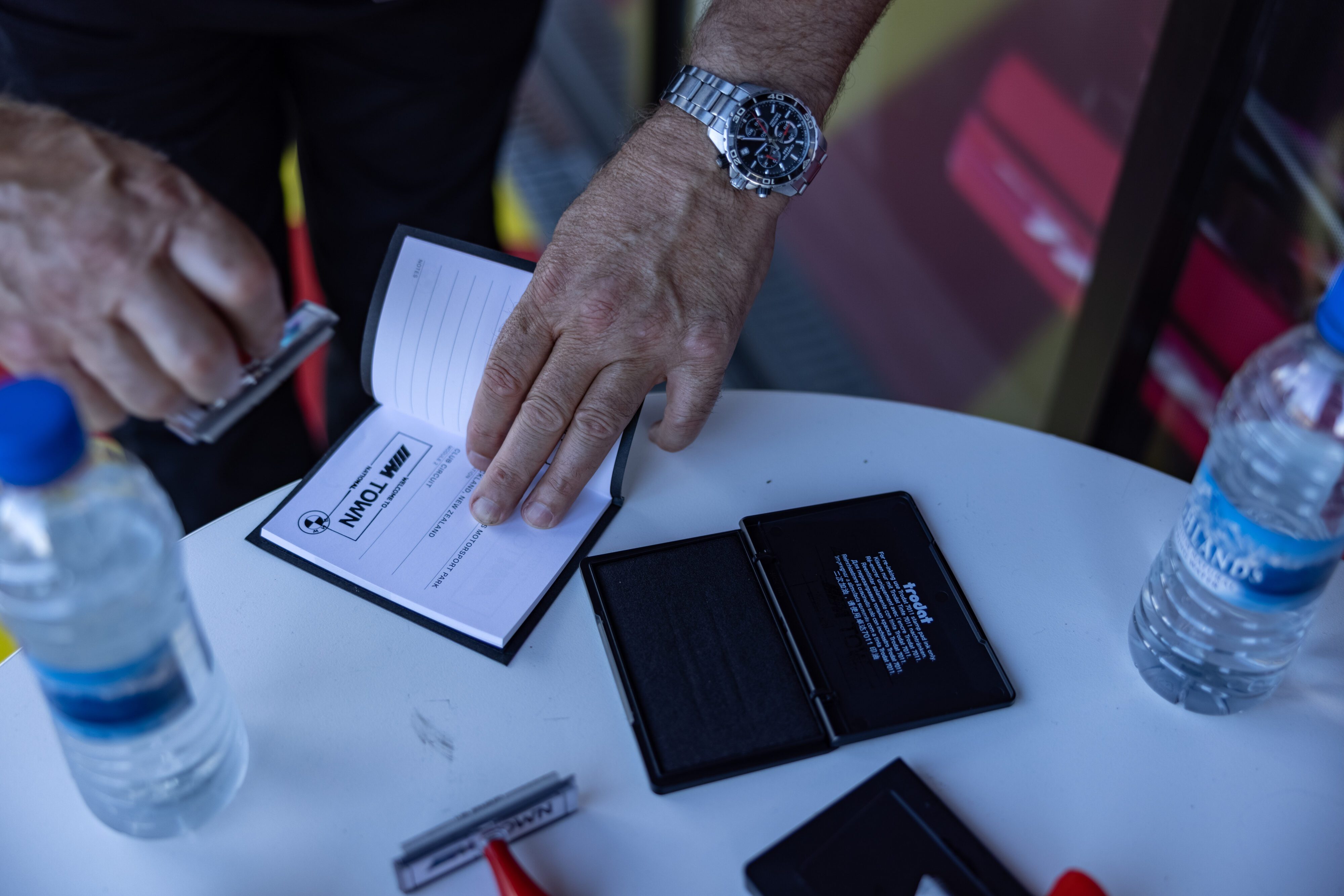 Passports were allocated and stamped upon arrival and the new BMW M3 Competition and M4 Competition were there to greet us – oh and the MD of BMW New Zealand Karol   Abrasowicz-Madej, who had somehow (like us) managed to clear his office schedule to be there.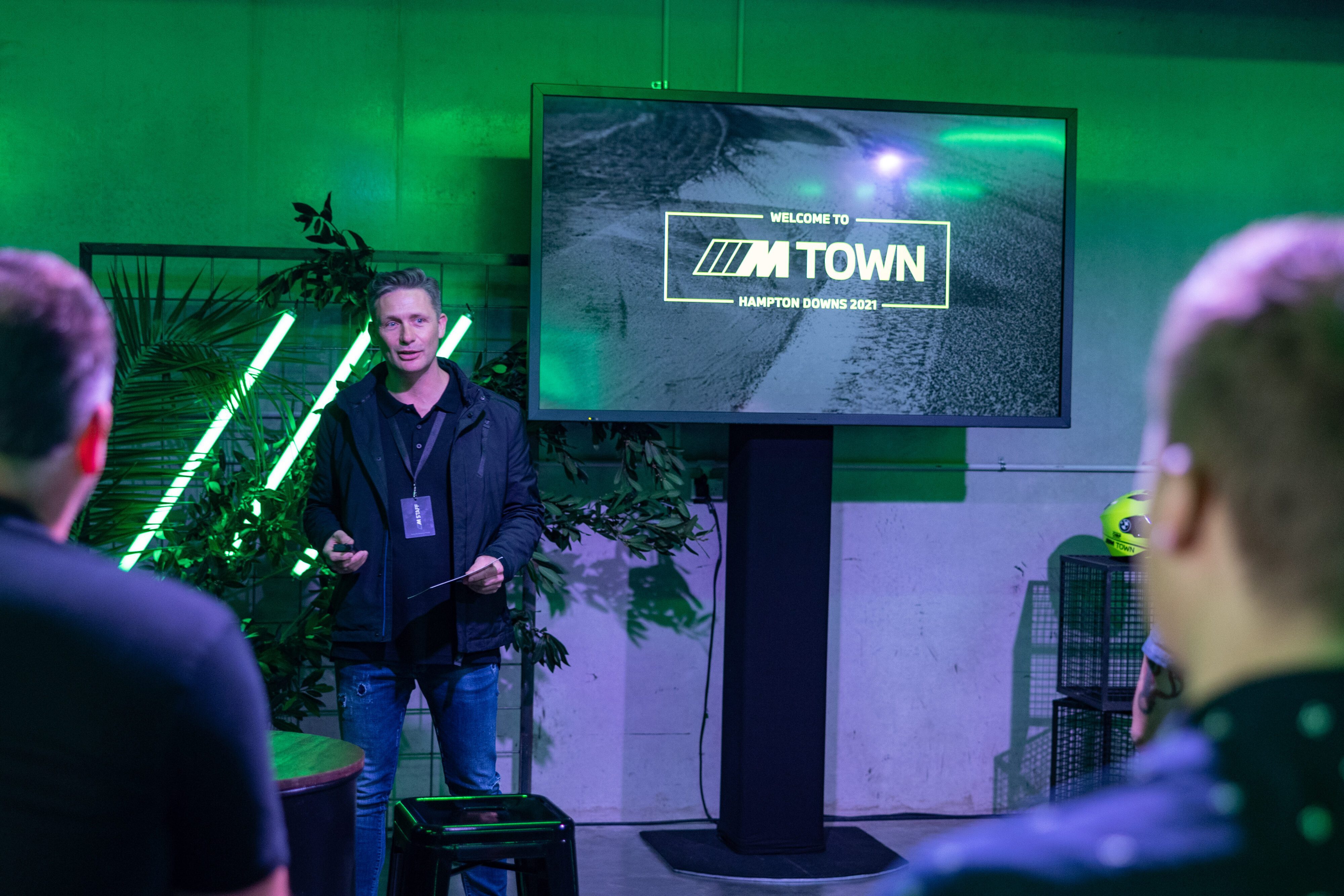 Hampton Downs had been transformed to M-Town with M-Sport vehicles, past and present, everywhere. The pits were now diners, meeting rooms and showrooms and the scent of burning rubber hung in the air – glorious.
Following an introduction to the essence of M-Town and stats about BMW M-Sport both globally and locally, (M is VERY popular in NZ), we were split into groups for three specific fun events and time to get our engines revving.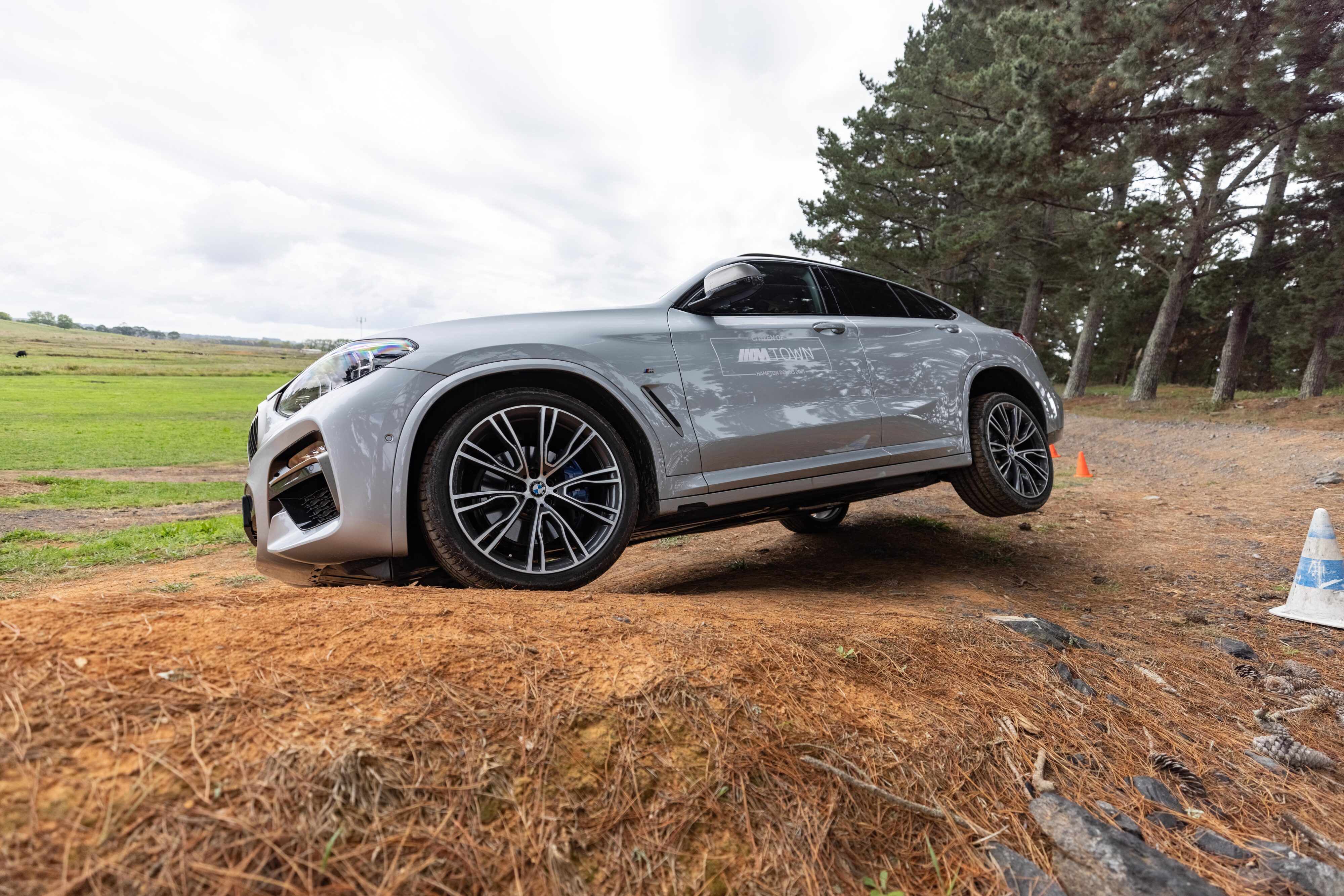 Most towns have a rough and dirty side and M-Town is no different, however, in our case this meant some soft/off roading fun in BMW's Xs complete with xDrive. BMW xDrive is their all wheel drive system that transforms their luxury and on the whole city-dwelling SAVs into quite capable off roaders. We climbed up muddy tors and let the hill-descent system handle the steep drops. We cocked our wheels and tested the strength of the chassis over deep undulations and let the grand SAVs lean to tune of around 28-degrees around incline corners – shattering beliefs that these are solely Remuera tractors.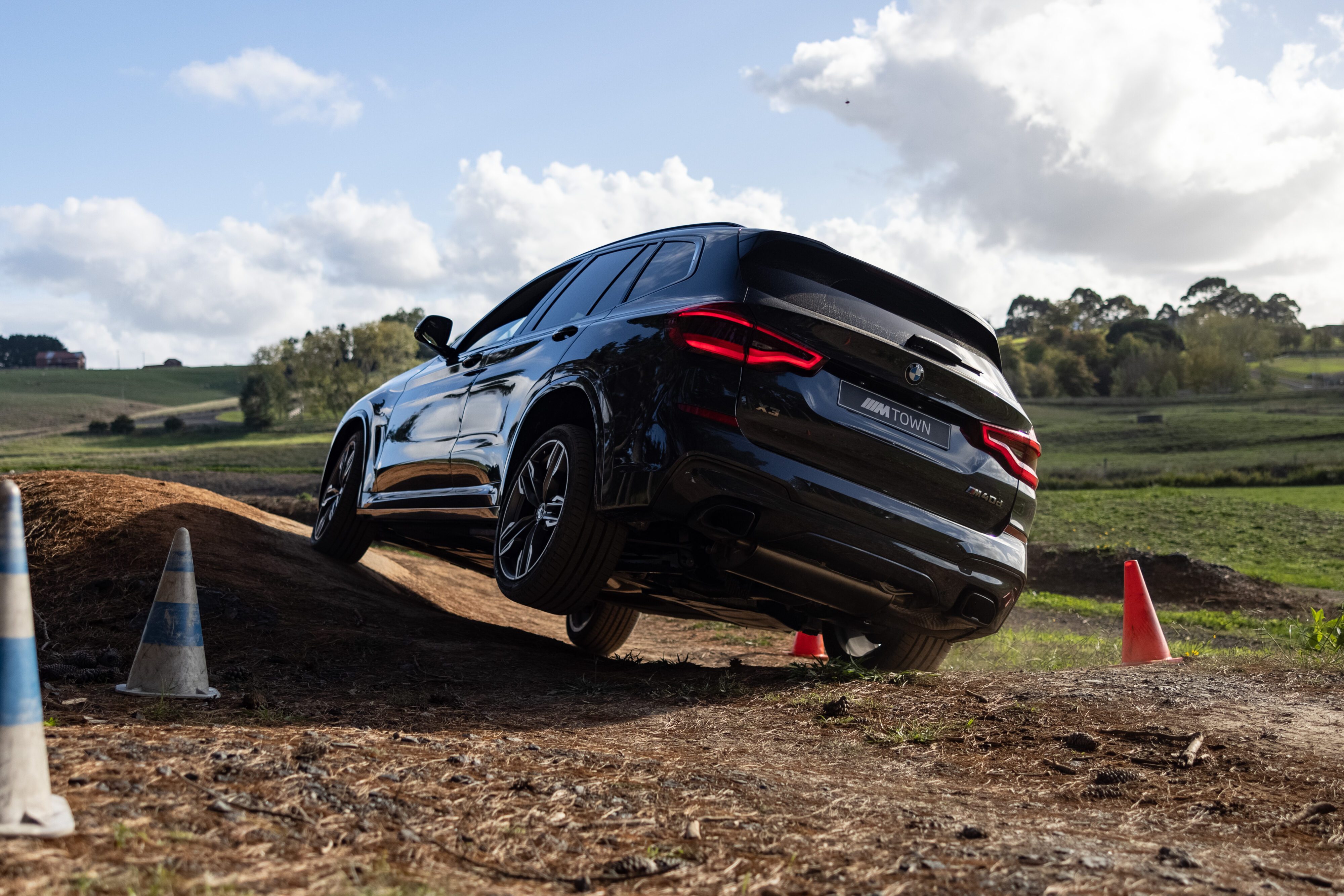 Next we cycled through M-Performance vehicles on the members track. BMW M-Performance vehicles offer more speed and agility than a 'regular' Beemer but not quite up to true M standards – but they're more than a handful let me tell you. The course had been set up to include 0-100km/h off the line tests, slaloms and cornering, with plenty of squeals included (both inside and out of the cabin). Hotties such as the M135 and Z4M were at our disposal and we used our time with them well.
Last but not least, the national track with M and special guest stars the new M3 and M4 Competitions – salivating much? With their big grilles, bigger engines (375kW/650Nm) and biggest attitudes, these two BMW icons race from zero to 100km/h in 3.9 seconds and have a drift mode to enjoy.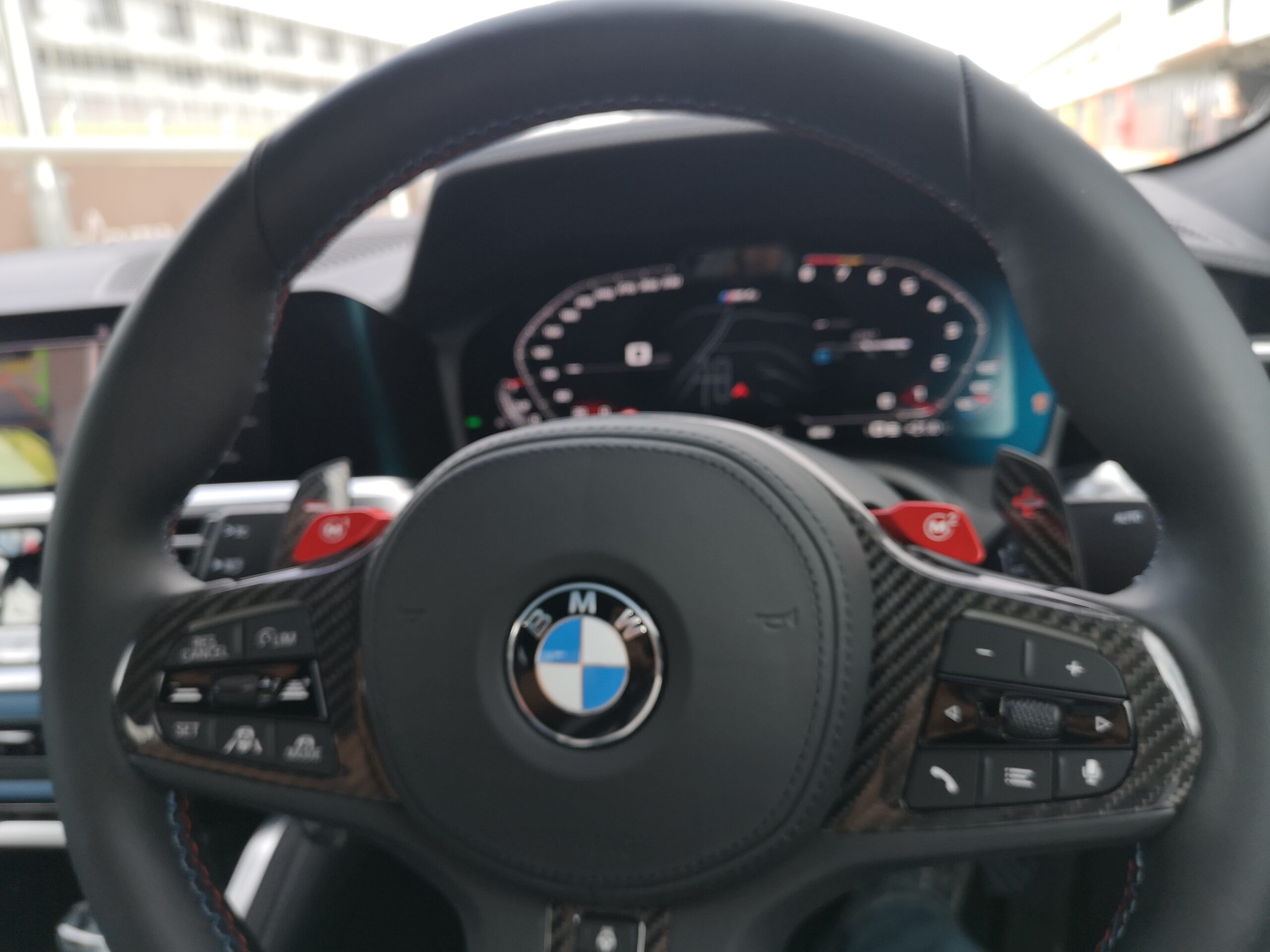 We played 'follow the leader' with the team from Track Time and really let our inner demons free. The lightweight carbon bucket seats (that are actually electronically adjustable) ensured we stayed in place as we attacked the corners and stamped on the accelerator. Wheels span, engines roared and M-Town was fully embraced, damn it was an amazing place to be. We rotated through BMW's M line up of M8 Competition, M5, M4 and M3 and although the M3 is a few pounds heavier than it's Coupe sibling, it was the pick of the day for me.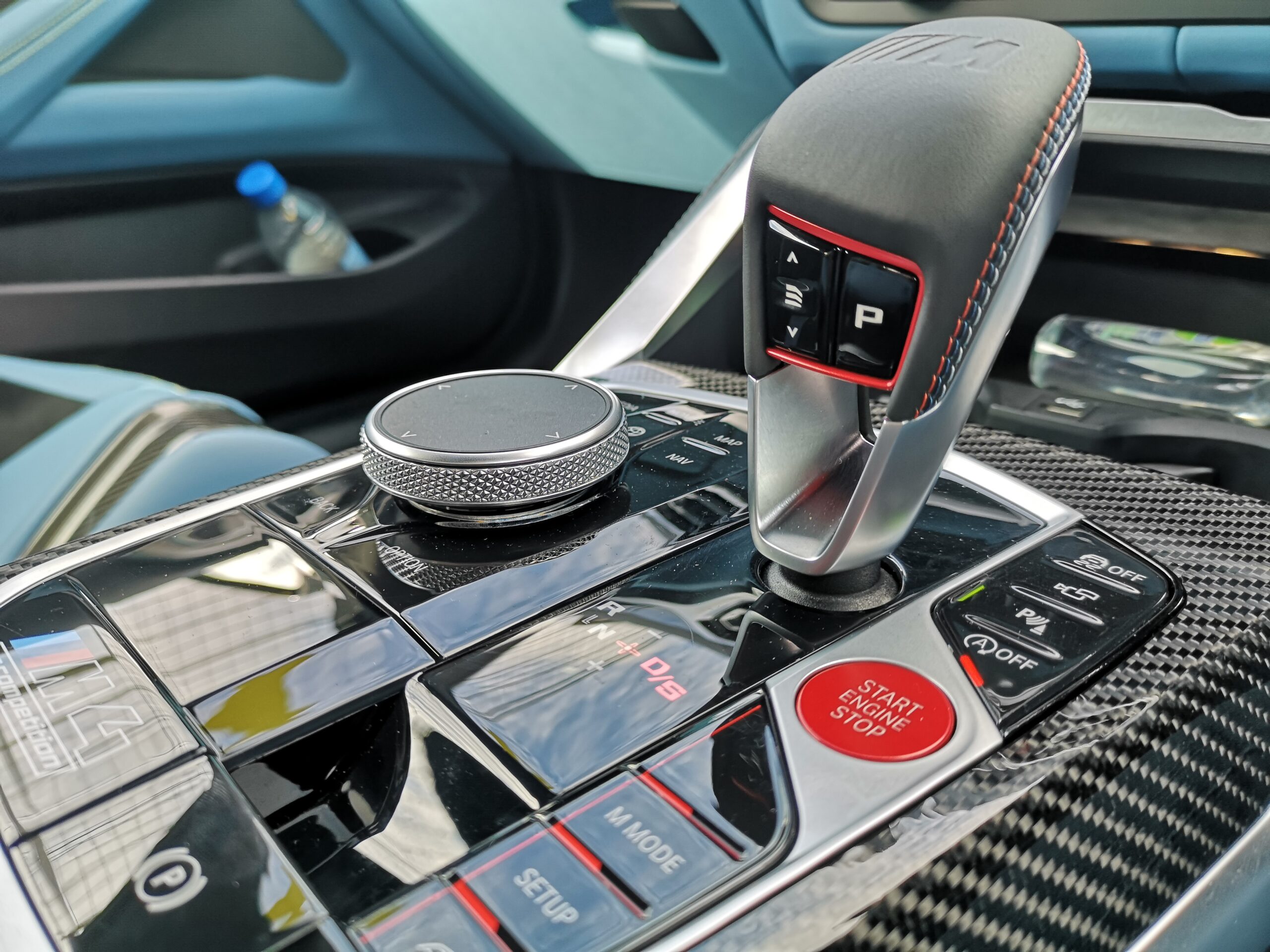 There is a term that's being brandished about currently called 'mindfulness' and it's largely to do with your wellbeing. Living in the moment has been proven to be good for you. In BMW M-Town you can't help but switch off the outside and simply focus on the marriage of you and your M-Sport machine. M-Town is a place where the worries and concerns of mortgages, kids, Covid and even the European Super League are checked at the door and quite frankly, it's a place that you'll never want to leave.
Thanks for the pics (the good ones) Journey Pictures