Launched around 2016, (my how time flies) the compact crossover Q2 brought Audi's luxury SUV style and pizzaz to the inner city. With strong family ties in terms of exterior design and carrying the brand's know-how on cabin prestige, the Q2 offered head-turning presence and a flair for fashion. Of course Audi also has a lot to say when it comes to performance vehicles and so inevitably the sporty SQ2 was quickly added to the range. Well now the urban chic, high-performance SQ2 has been given a facelift and Audi New Zealand let us test it out.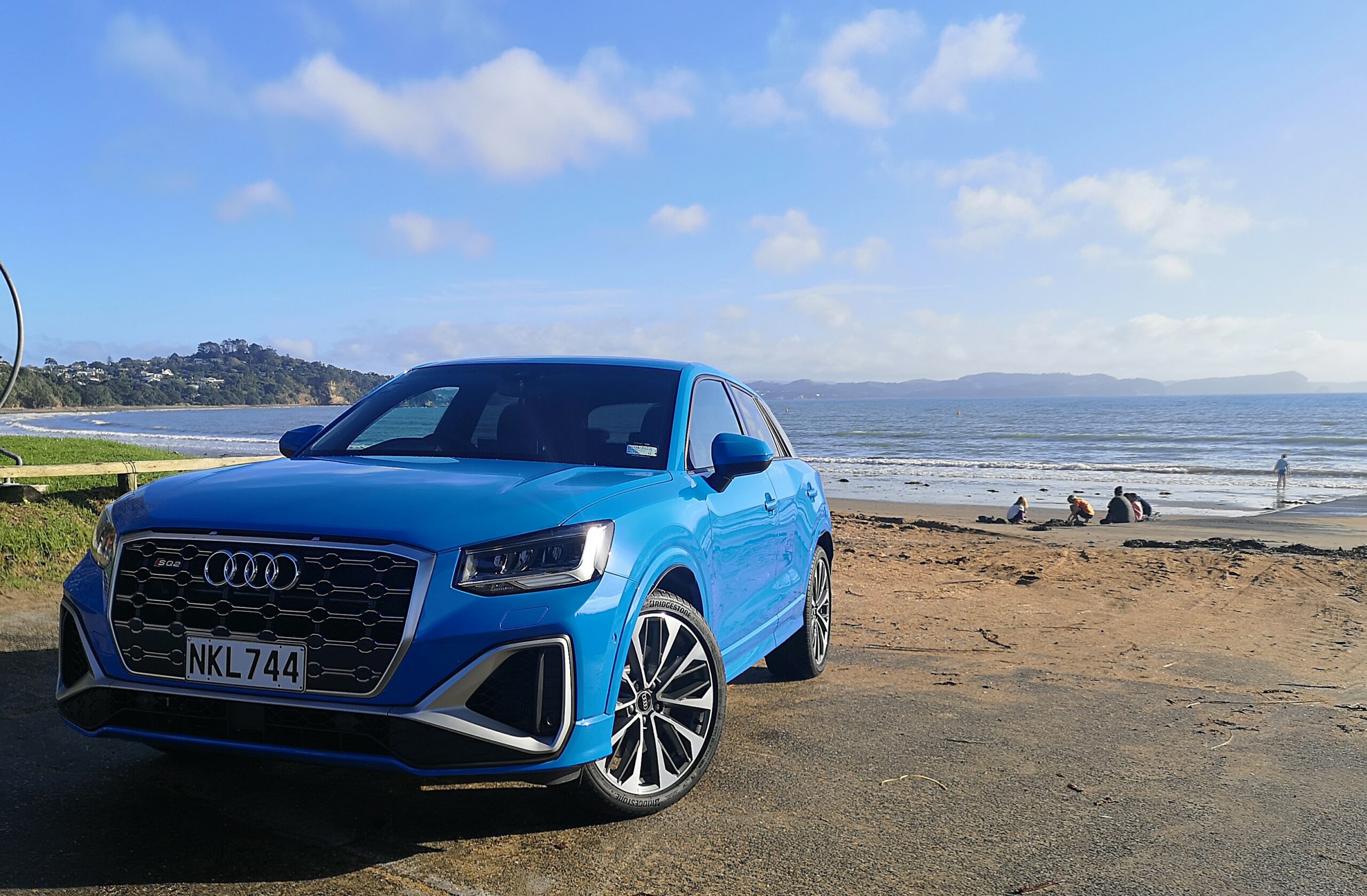 At 4.22m long and 1.52m tall, the SQ2 may be small in size but it's rather mighty under the bonnet. Its 2L TFSI turbocharged 4-pot engine produces 221kW of power and 400Nm of torque with the latter coming in when the rev needle hits 2,000, while 0-100 km/h comes in at a remarkable time of 4.9 seconds.
Its beating heart is married to a seven-speed S tronic dual-clutch transmission that's quick in D and more performance-focused in Sport (where I spent most of my time), when not fiddling with the paddles and to top it all off, the SQ2 has Audi's quattro drive as standard and I'll get to what that means in terms of handling soon.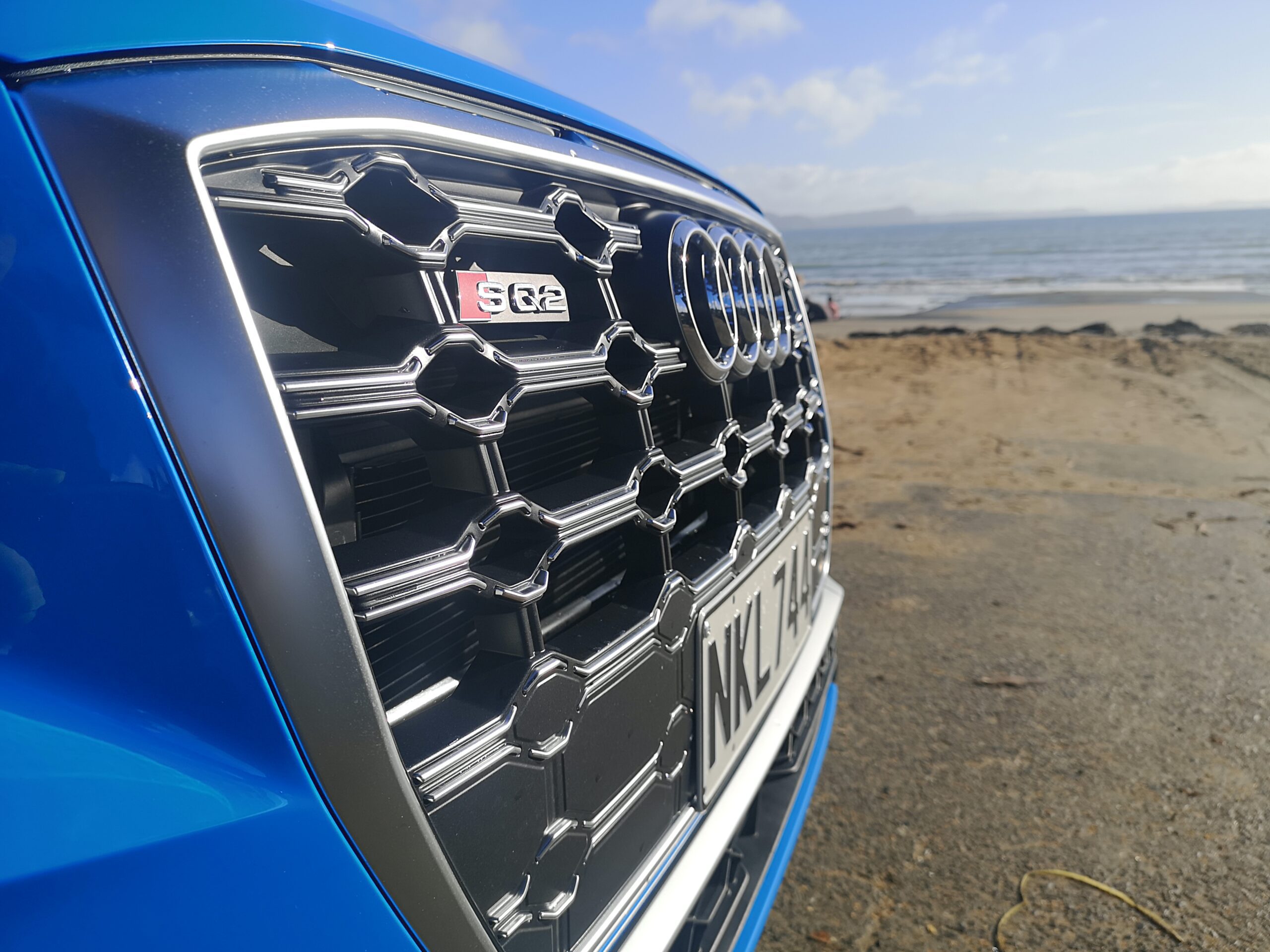 For 2021, the new SQ2's design has been more tweaked than radically changed. The front is more eye-catching with its octagonal singleframe grille sitting slightly lower than before (and removed from the LED headlights) and references the polygon theme that is visible (if you look hard enough) throughout the SUV. Large (cosmetic) air intakes form much of the lower valance and they are framed in selenite silver, while the narrow slits between the radiator grille and the bonnet pay homage to yesteryear and the iconic Audi Sport quattro (another theme across much of the current Audi range).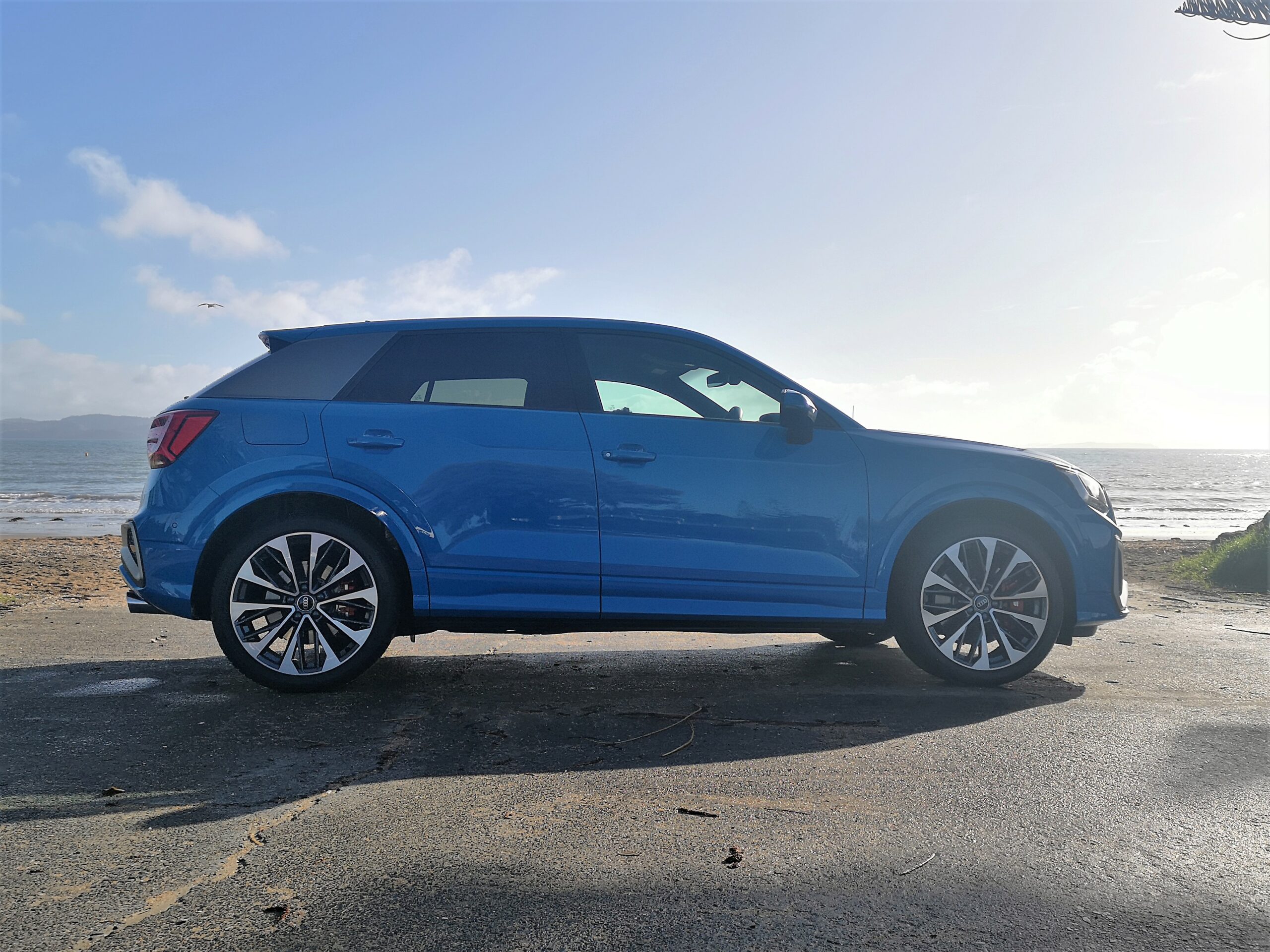 Riding on 19-inch alloys (as standard) and with S-branded brake calipers that really pull you up nicely, much of the 2021 SQ2's profile remains virtually unchanged. Aluminium-look mirror caps, quattro style extended wheel arches, pronounced sill inserts and (in my case) platinum grey C-pillar blades. You probably already know that these blades can also be brilliant black or in your chosen body colour (for which there are now 7 options) and fpor those that need to know, my review model was Turbo Blue.
The rear sports a roof edge spoiler, a pentagonal polygon design on the bumper, quad exhaust pipes within the rear diffuser and LED tail lights, it also comes with a powered tailgate that opens up to 355 litres of luggage space, which expands to 1,000 litres with all the rear seats down.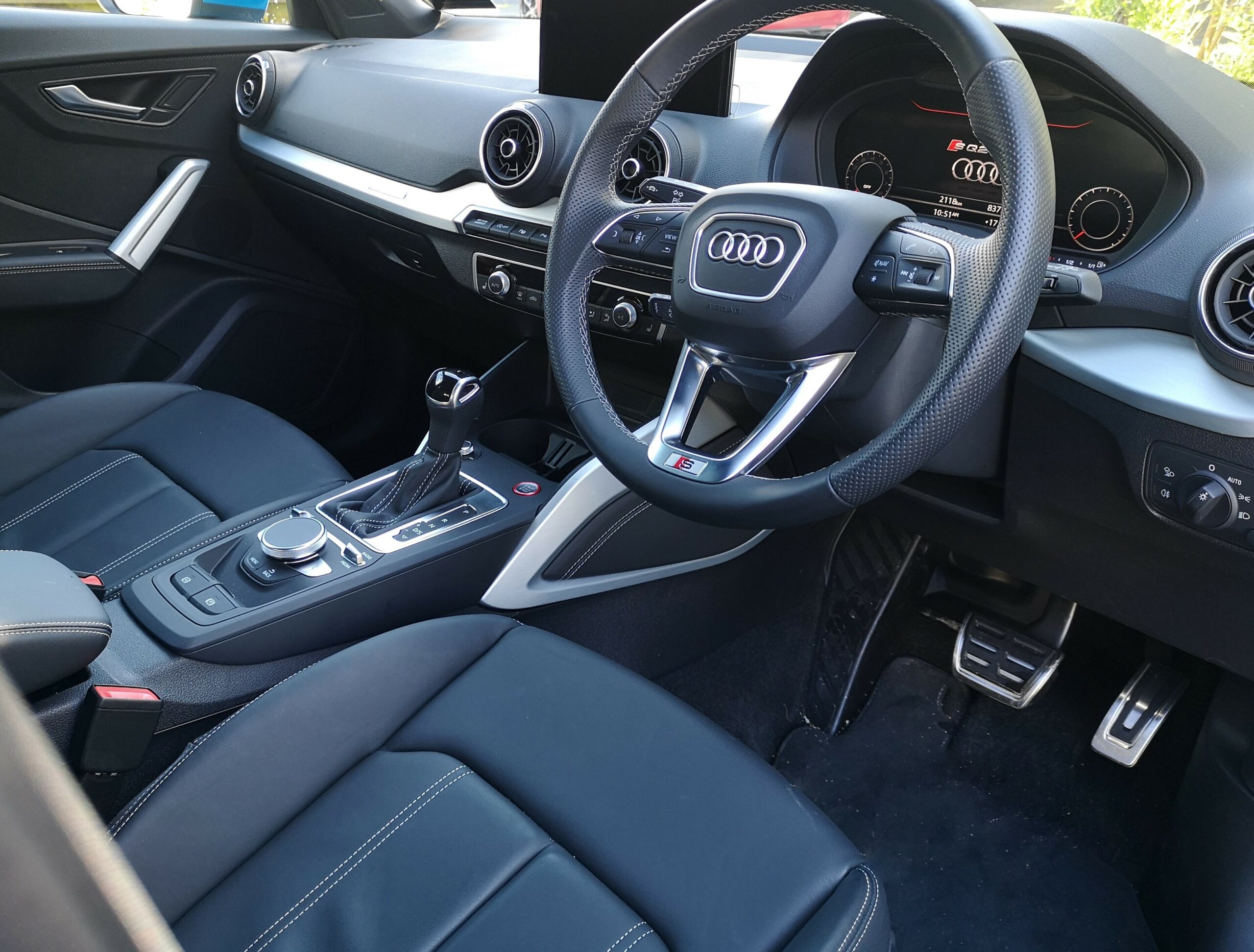 The interior itself is very Audi with plenty of premium materials and a very modern feel. The seats are leather with Audi Sport embossed on the uprights and the already advanced tech has been further upgraded. The 8.3-inch infotainment screen comes with the easy to use MMI system and the 12.3-inch instrument cluster comes with the very personalisable virtual cockpit, combined they offer up endless amounts of info, For example, you can put 'Google' maps on both screens, and in my case, when you throw in the directions from my back seat driver, I'm sure I'll never get lost again!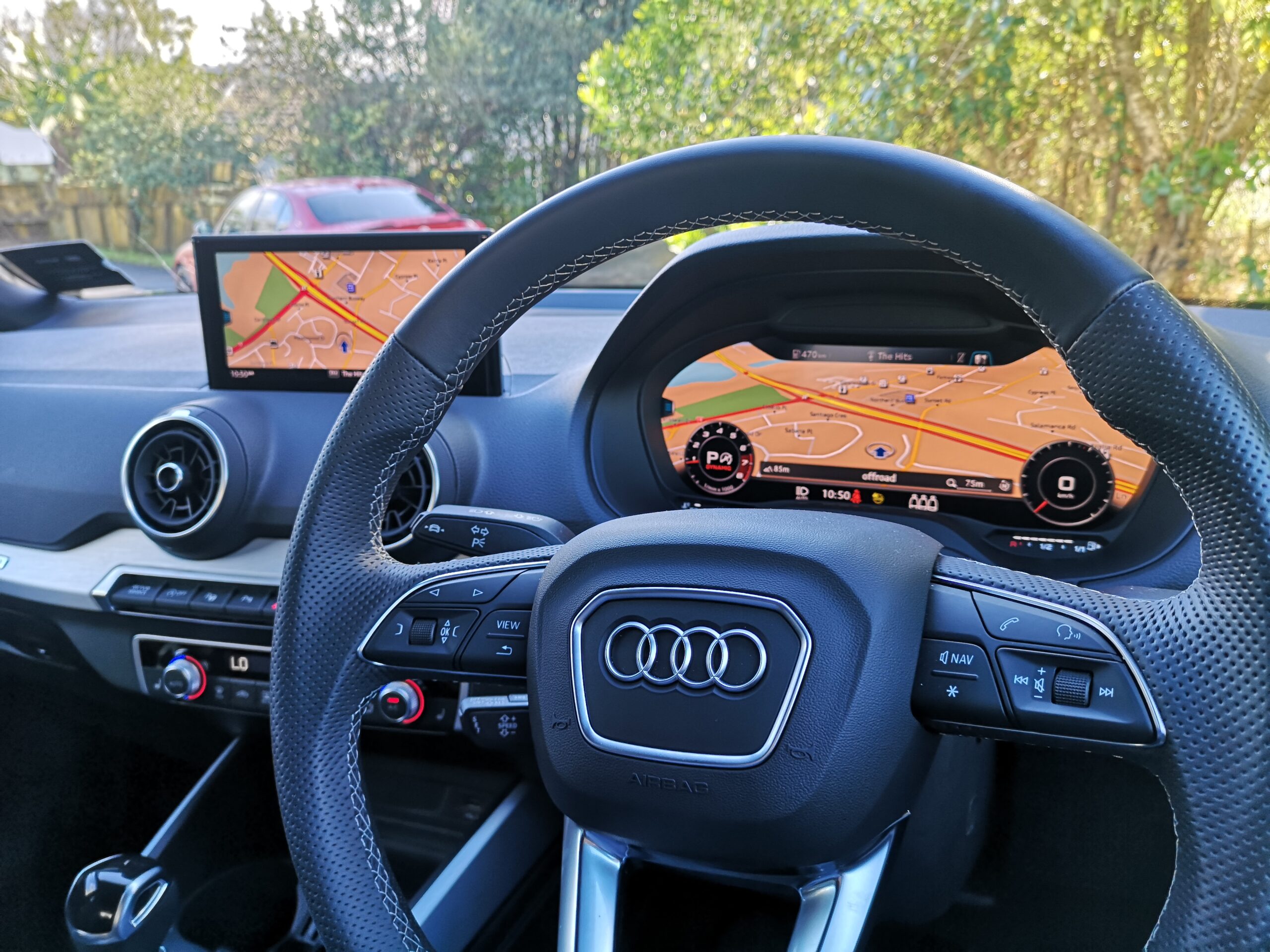 In terms of driver assistance (and I'm not talking about 'helpful' wife) aside from its already big list, the 2021 SQ2 has park assist for 'hands-free steering into and out of parking spaces, Audi pre sense, Side assist blindspot monitoring, cross traffic assist reversing aid and adaptive cruise assist – there's a lot crammed in to this compact SUV.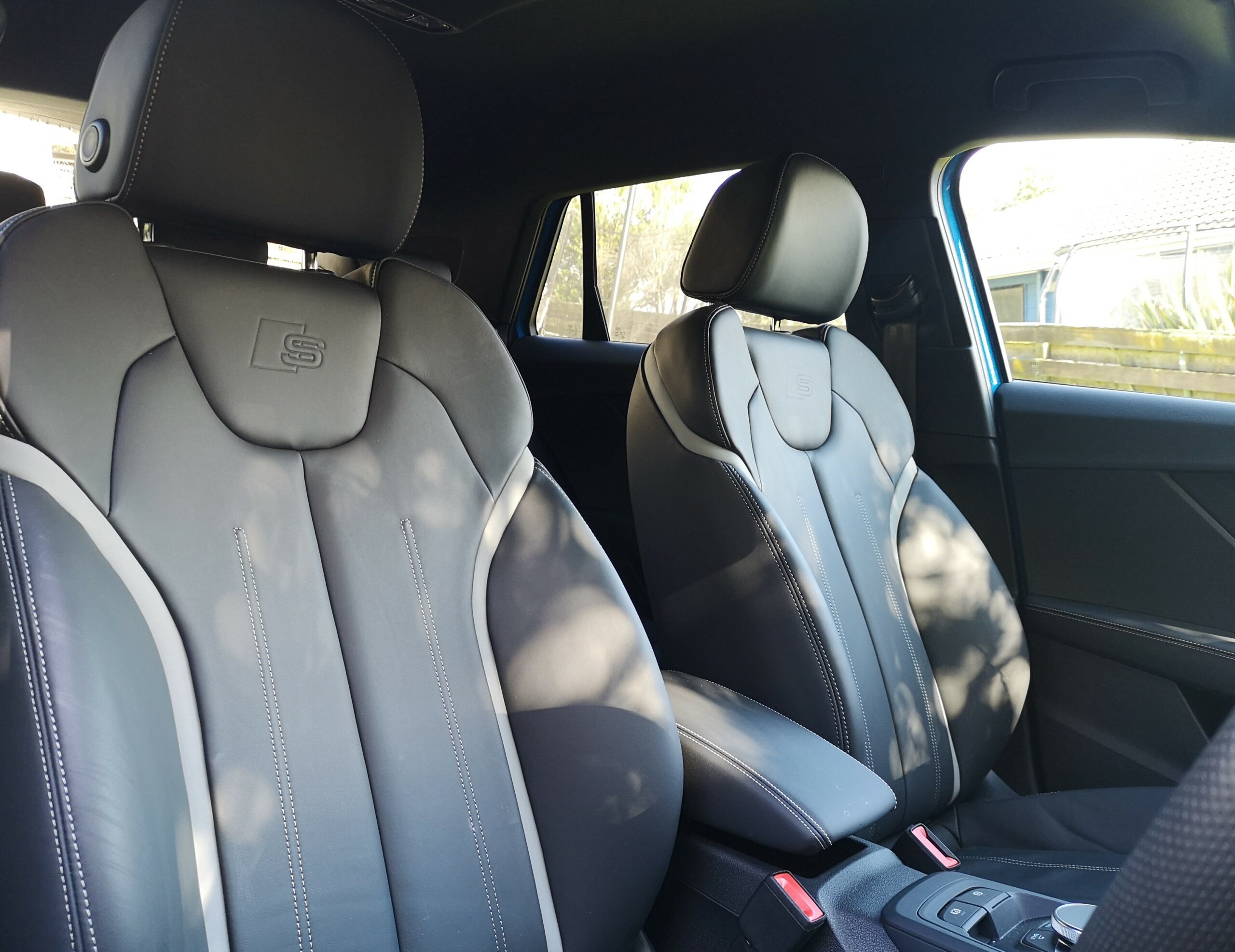 Around town and my local 'burbs the new SQ2 is seemingly in its element. It navigates the streets well and is even small enough to go up my friend's driveway, turn and come out – this is a big thing believe me. But it's out on the extended areas of greater Auckland that this latest model impressed me most.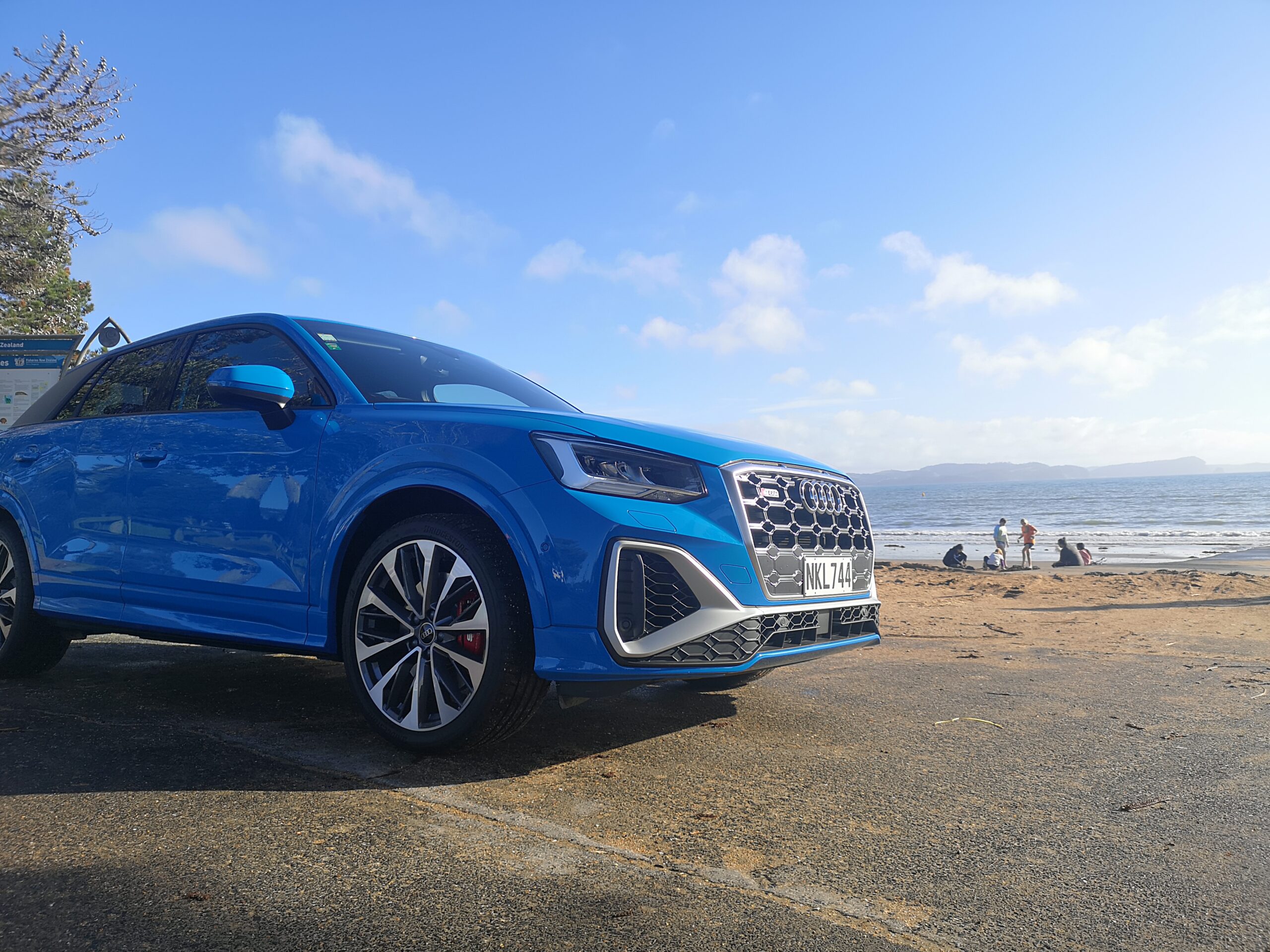 The turbocharged engine feels more mature than ever before and as it turns out, this was not all in my mind. The clever Audi Sport engineers have fettled with the exhaust (with switchable flaps) so the faster you go the louder it sounds, it's genius.
Added to this is the SQ2's upgraded handling, its quattro all-wheel-drive system has an electro-hydraulic multi-plate clutch that distributes torque smoothly between the axles. So should the front wheels break traction (as if..) the clutch redirects output completely to the rear within a few milliseconds. Although I'm sure you don't care, in this latest generation the system has been improved with new bearing and oil supply plus the clutchplate is 1kg lighter. Also when driving in Dynamic the S sport suspension lowers the body by 20mm versus the Q2, and the steering ratio becomes responsive, the result of all the above is a better turn in and a better handling SUV on the twists and turns that make up a country road, so in short whatever they've done is worth it.
As a note of possible interest to some of you, I'm told that when in "efficiency" mode, the clutch disengages when coasting, allowing the SQ2 to freewheel and save fuel but I wasn't there to watch the fuel gauge.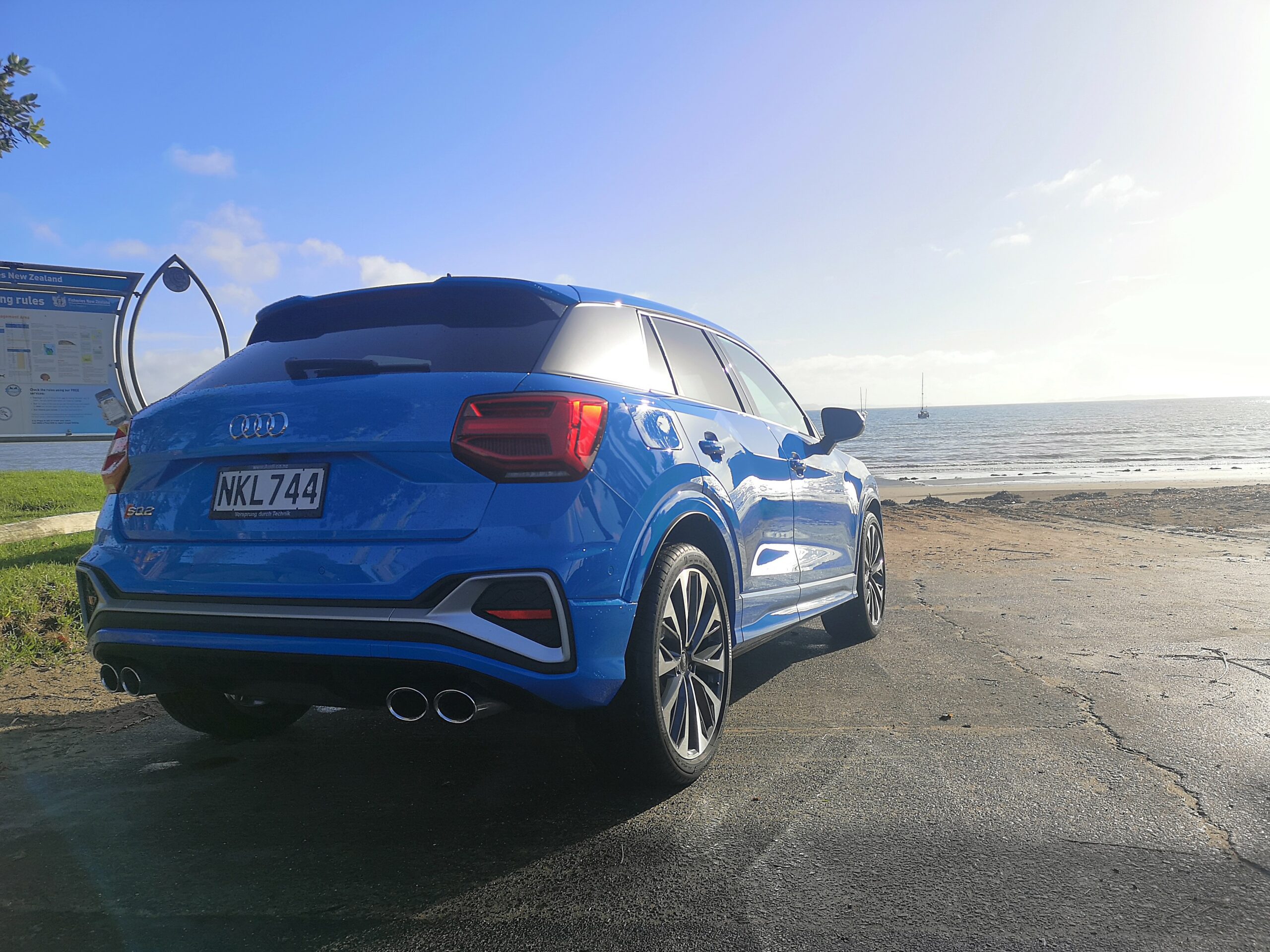 By looks alone the new SQ2 is improved but when you add in more safety measures, more driver's aids and a powertrain that makes all the right noises up AND down the seven gears, then the result is a feisty and fizzy leap onto the Audi Sport family tree.