In local terms (and when I say local I mean in England), being gobsmacked is to be shocked and surprised beyond belief, or essentially the way I felt when I stamped down on the accelerator of the blindingly good Aston Martin DBX707. For not only does this posh SUV come dripping in carbon fibre and leather, but it's faster off the line than its sporty DBS cousin – now ain't that something.
The DBX is Aston Martin's first and currently only SUV and as such appeals to a whole new (when it comes to Aston) sector of the market. Those that want the British sportscar heritage, have a penchant for luxury and refinement but also want the practicality of an SUV. However, even in that narrower segment of the road-going public, there are those that need more – more speed, more power and well, more of everything. And for that, there's the DBX707.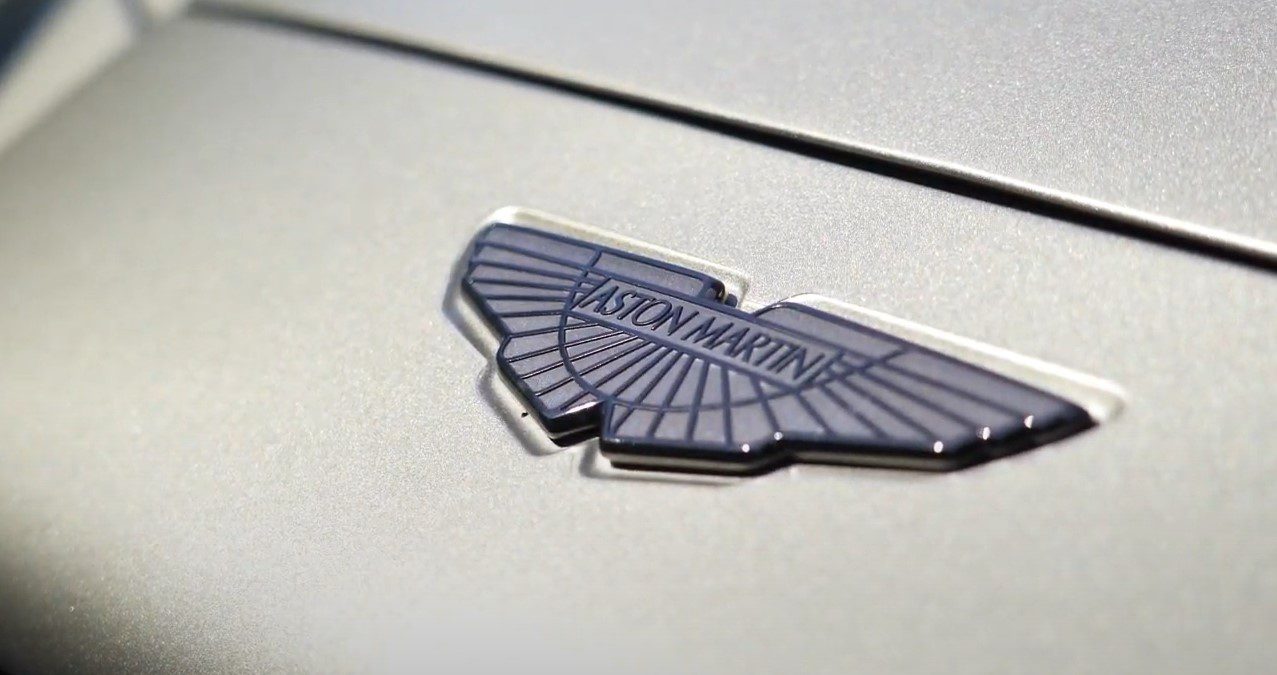 The DBX707 takes all that is good in a DBX (which is a lot) and multiplies it ten-fold. To help me explain, Aston Martin New Zealand let me take one for a spin for a few days, and like I said at the beginning, it was a gobsmacking experience.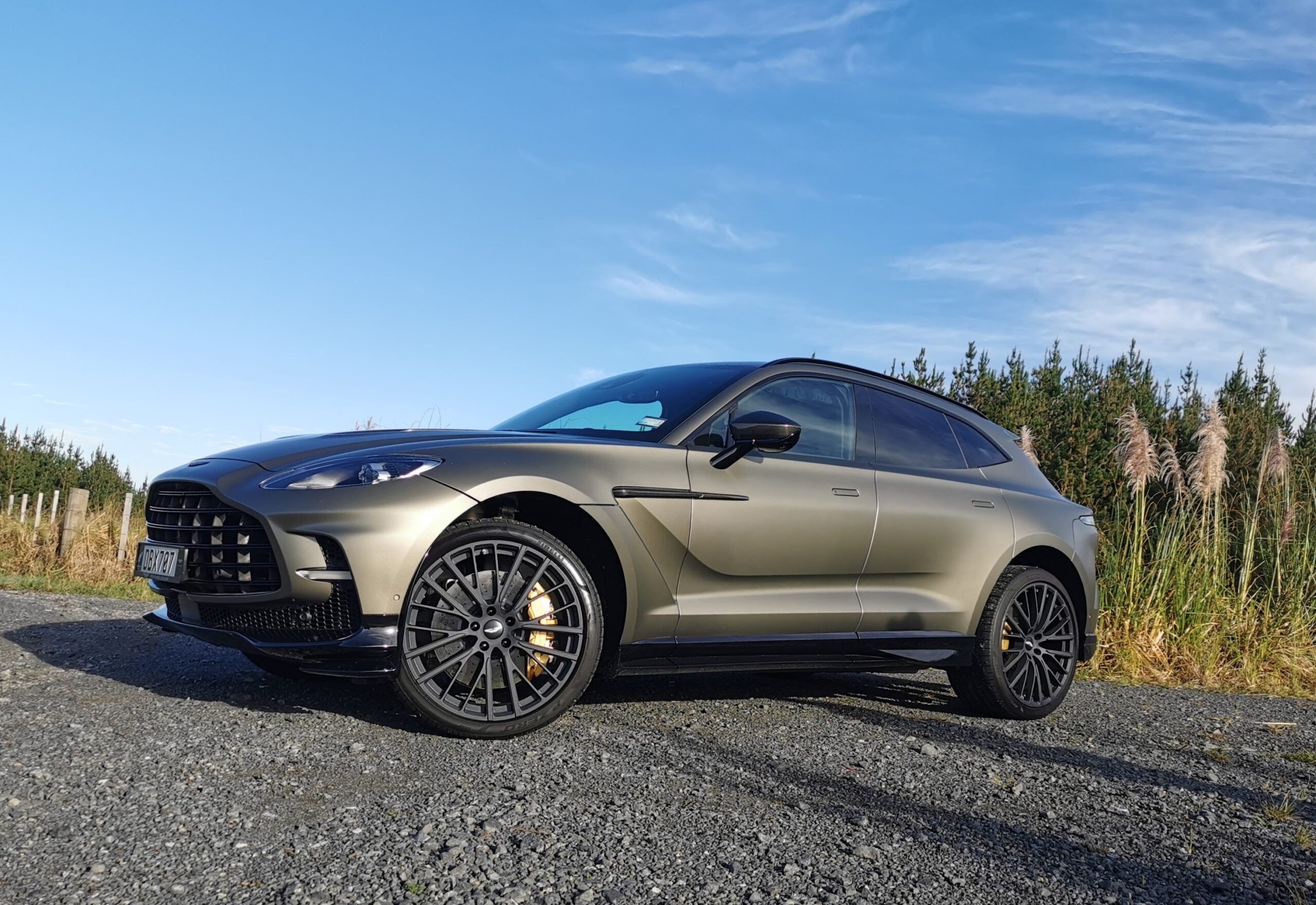 My review model came in satin titanium grey paintwork which (although looked quite green in the sunlight) really accentuated the performance SUV's contours and lines. There are numerous ways to differentiate the 707 from its 'regular' DBX sibling (and my model came with +$80k's of extras too) but the huge gaping mouth is a good place to start.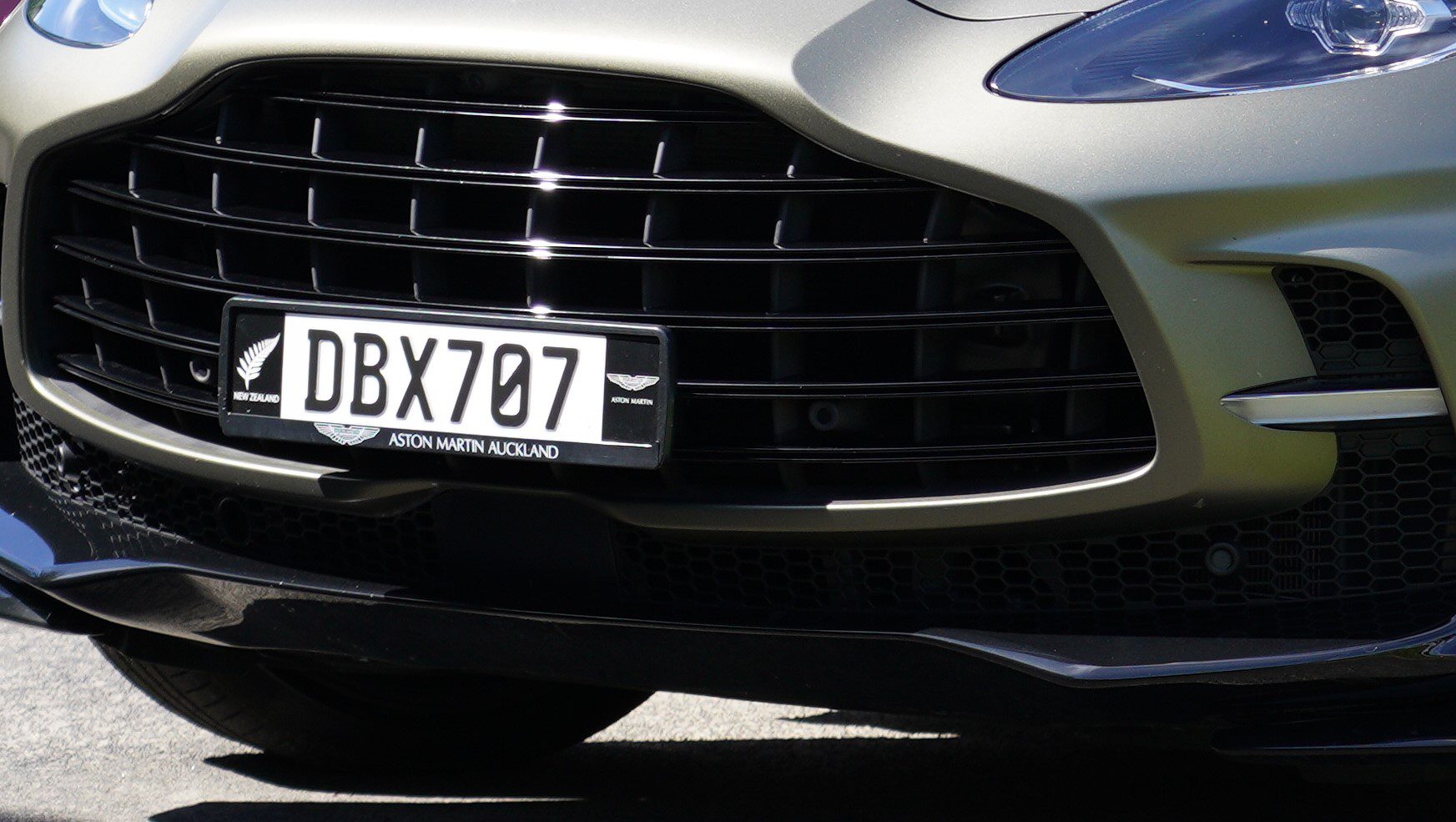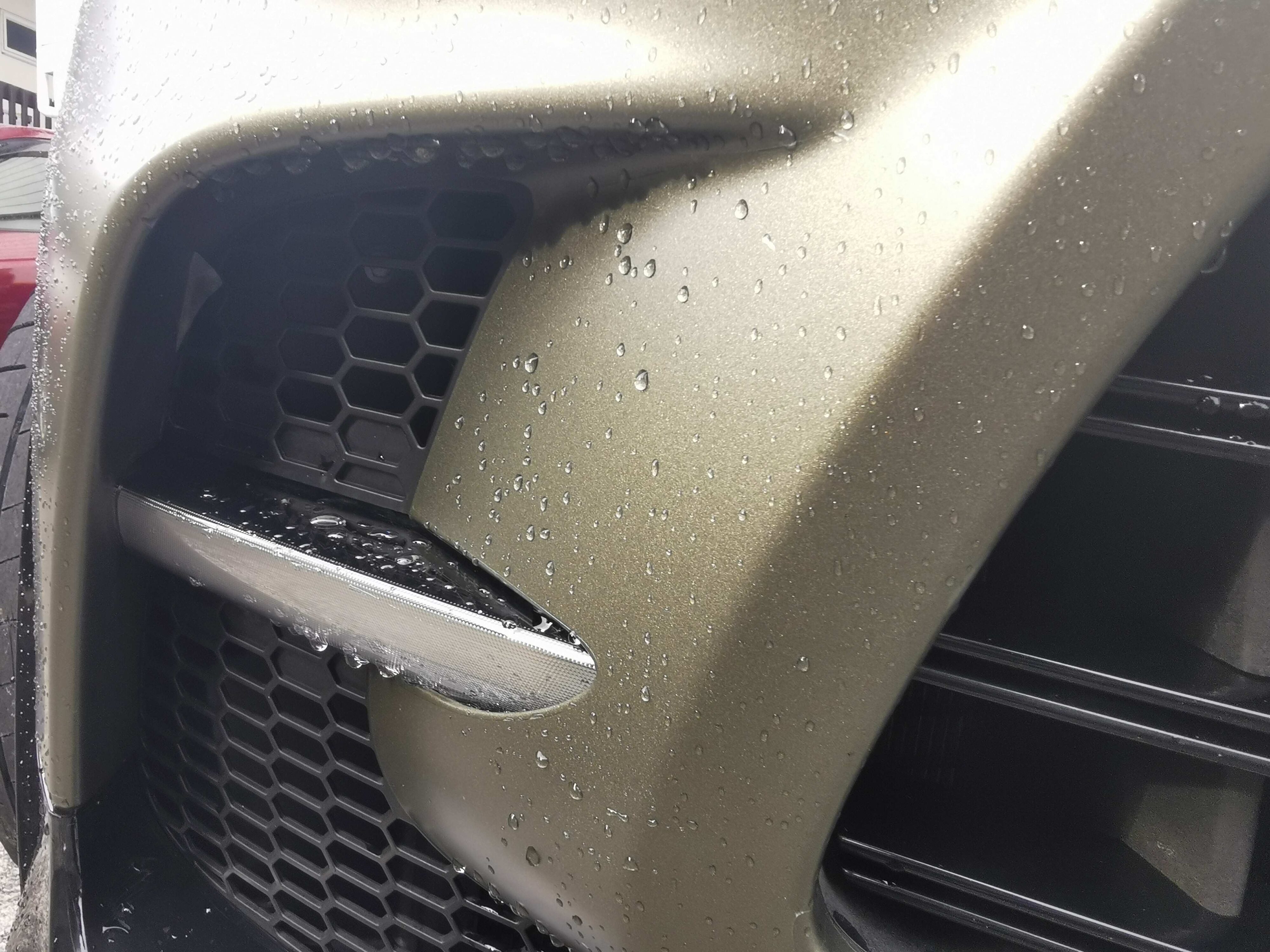 This enlarged grille has been designed to ensure that the beast of an engine that lies behind it, gets ample air and cooling, but it also makes one hell of a visual statement, commanding attention and confirming that this is something special. The LED DRLs have been redesigned and below them, the front splitter has been fettled with to improve air flow and give a more sporty appearance. Topping off the front features are the 707's bonnet louvres which are presented in carbon fibre (of course).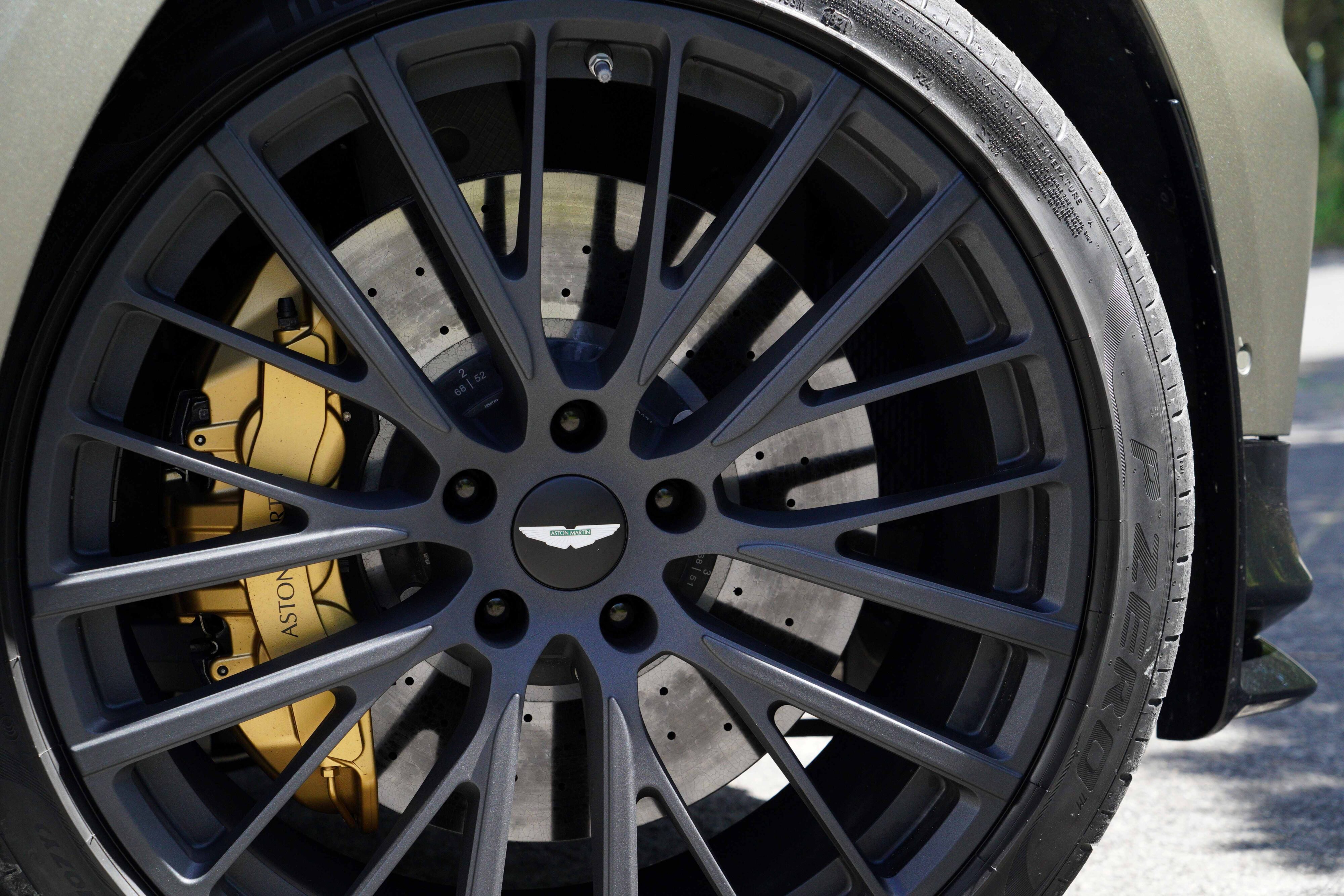 My 707 sat on 23-inch alloys which don't only look great but also improved the handling and steering plus will ultimately give you a faster lap time. Behind them are carbon ceramic brakes with 6-piston, bronze-coloured callipers that will bring this 2.2ish-tonne SUV to a halt in ridiculous harshness, if required.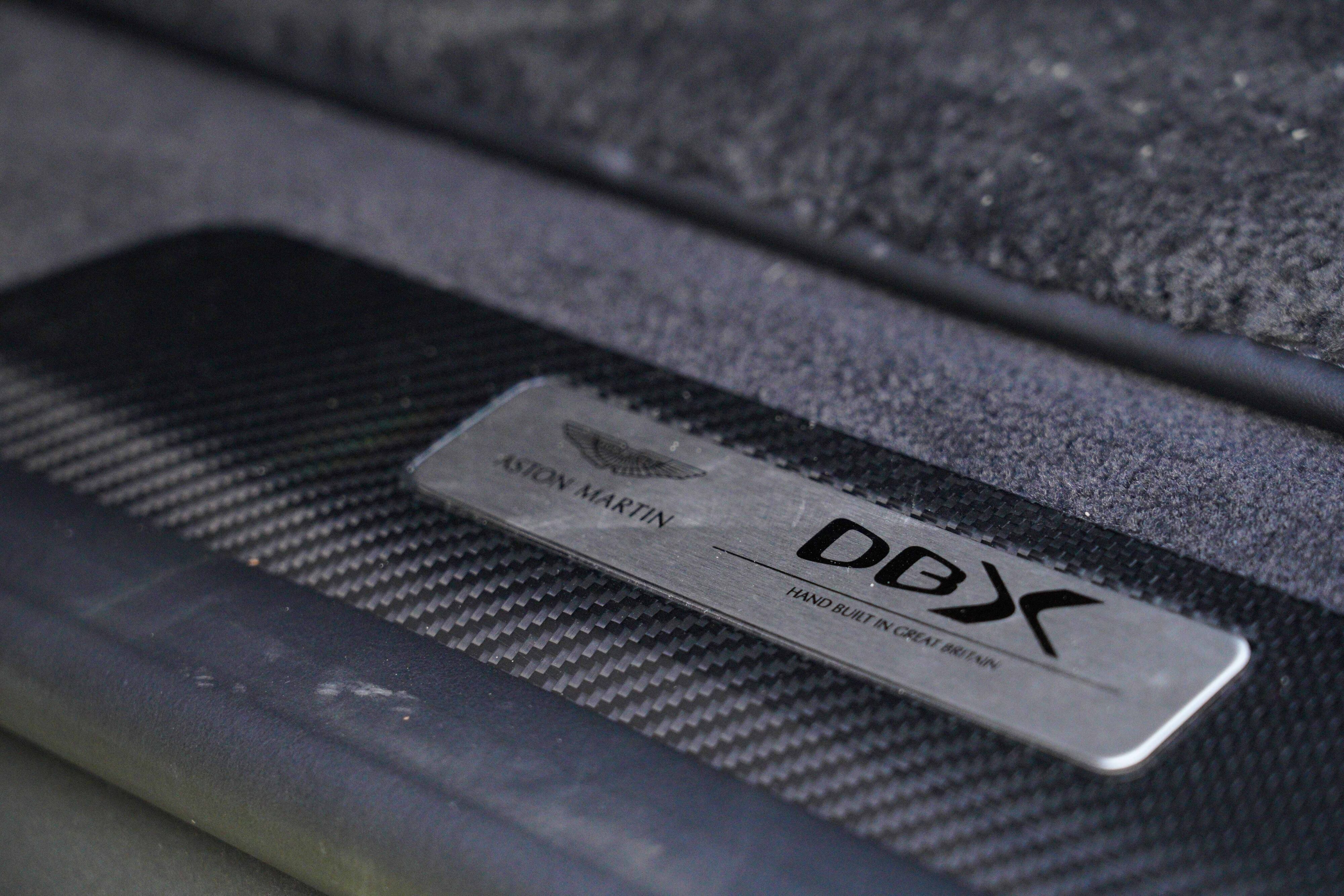 The door handles are flush mounted and the doors themselves are soft-closing, like all premium rides should be, while pronounced sills, carbon fibre mirror caps and double-glazed glass add to the 707's exclusivity.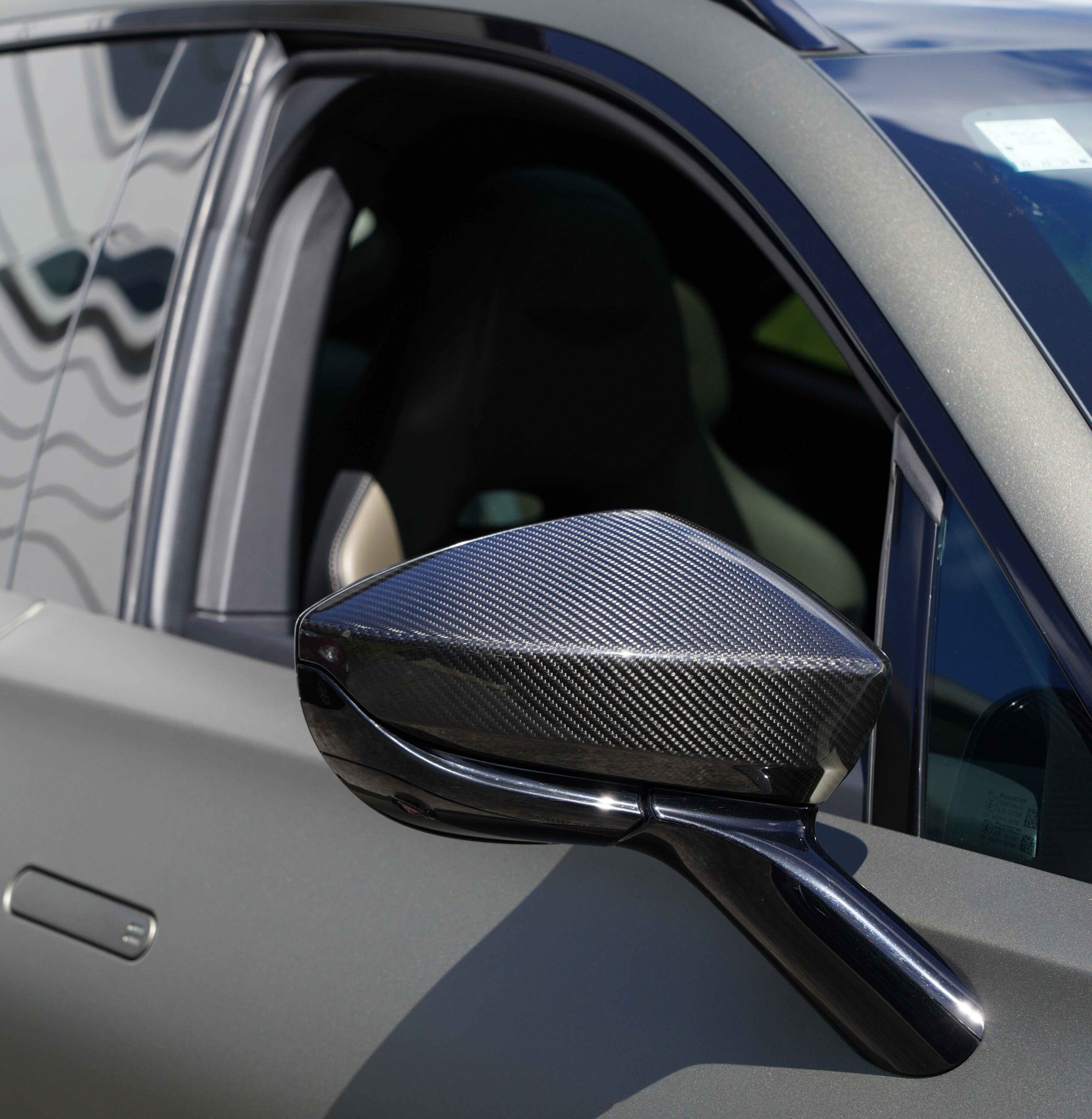 The rear comes with an additional spoiler, which in my case was carbon fibre edged, the diffuser is now twin and the exhaust is now quad and (how's your maths) as it all adds up to a glorious looking tail end.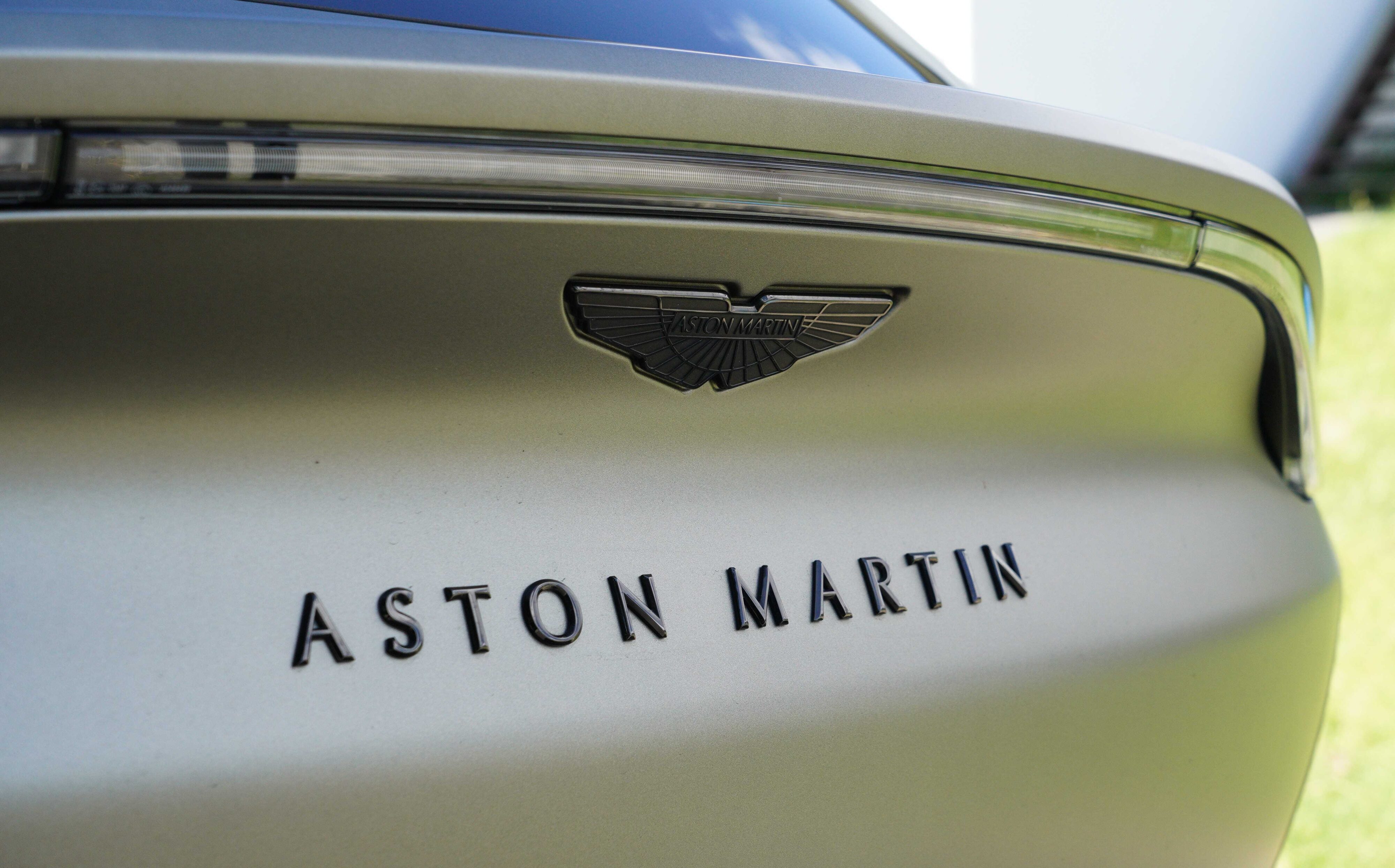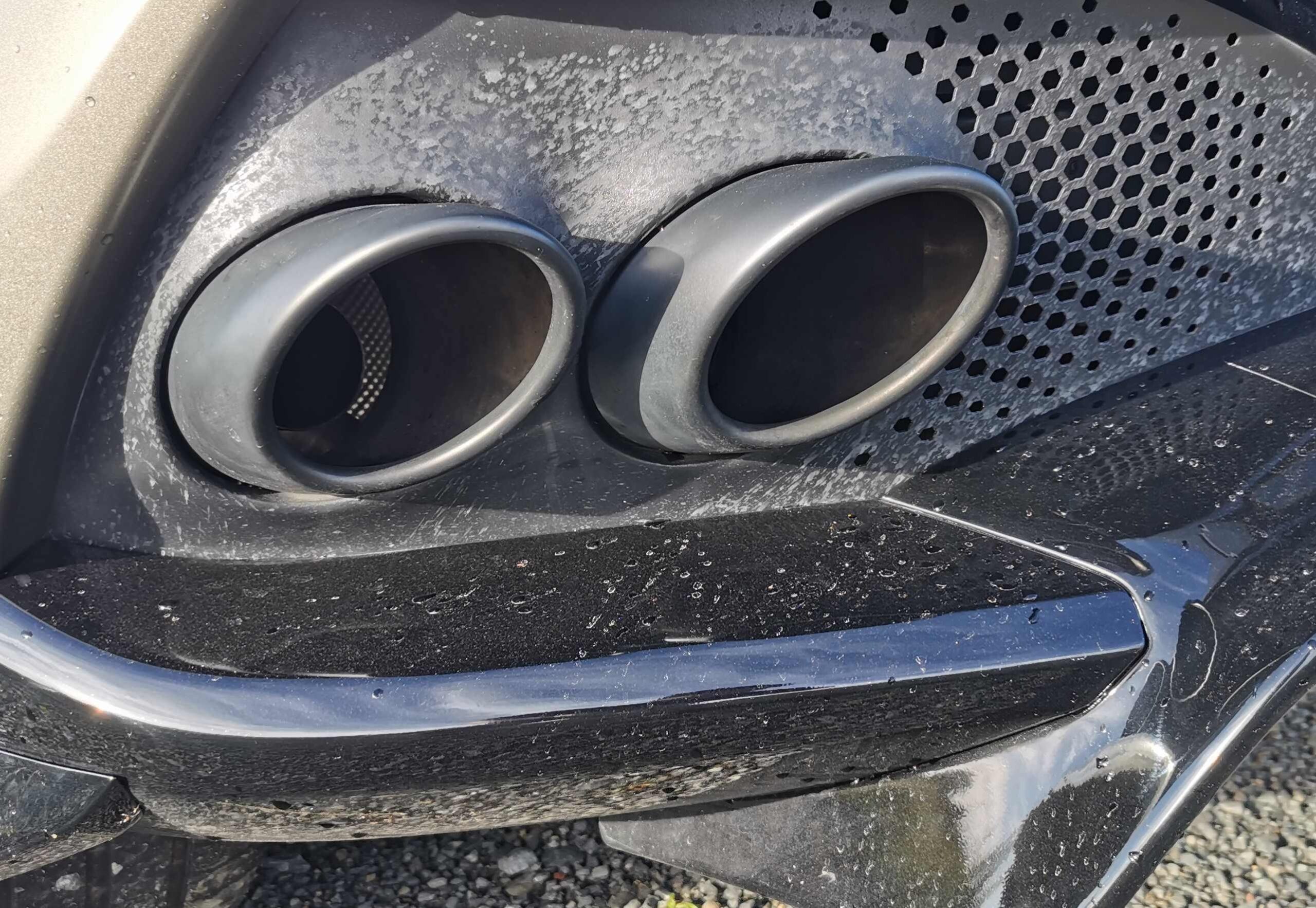 The 707's interior is laid out in a similar fashion to the regular DBX, however, I was hard pressed to find any surface that wasn't covered in carbon fibre or leather, even the roof-lining (that surrounds the panoramic glass) was leather! If it sounds overdone then I must apologise as it all seems to work, especially the dual-coloured leather sports seats with an embossed AM logo, you can see your money has been well spent.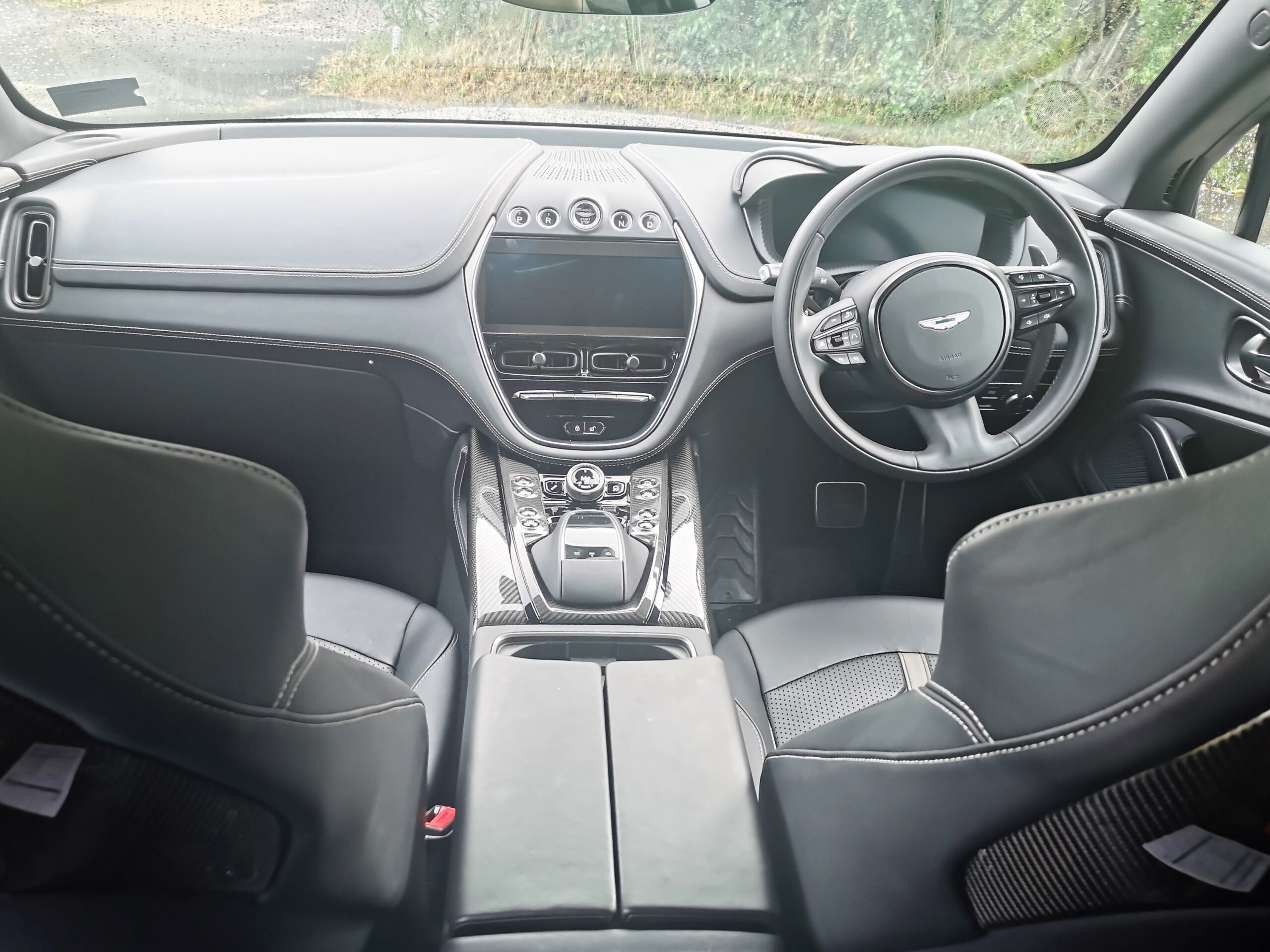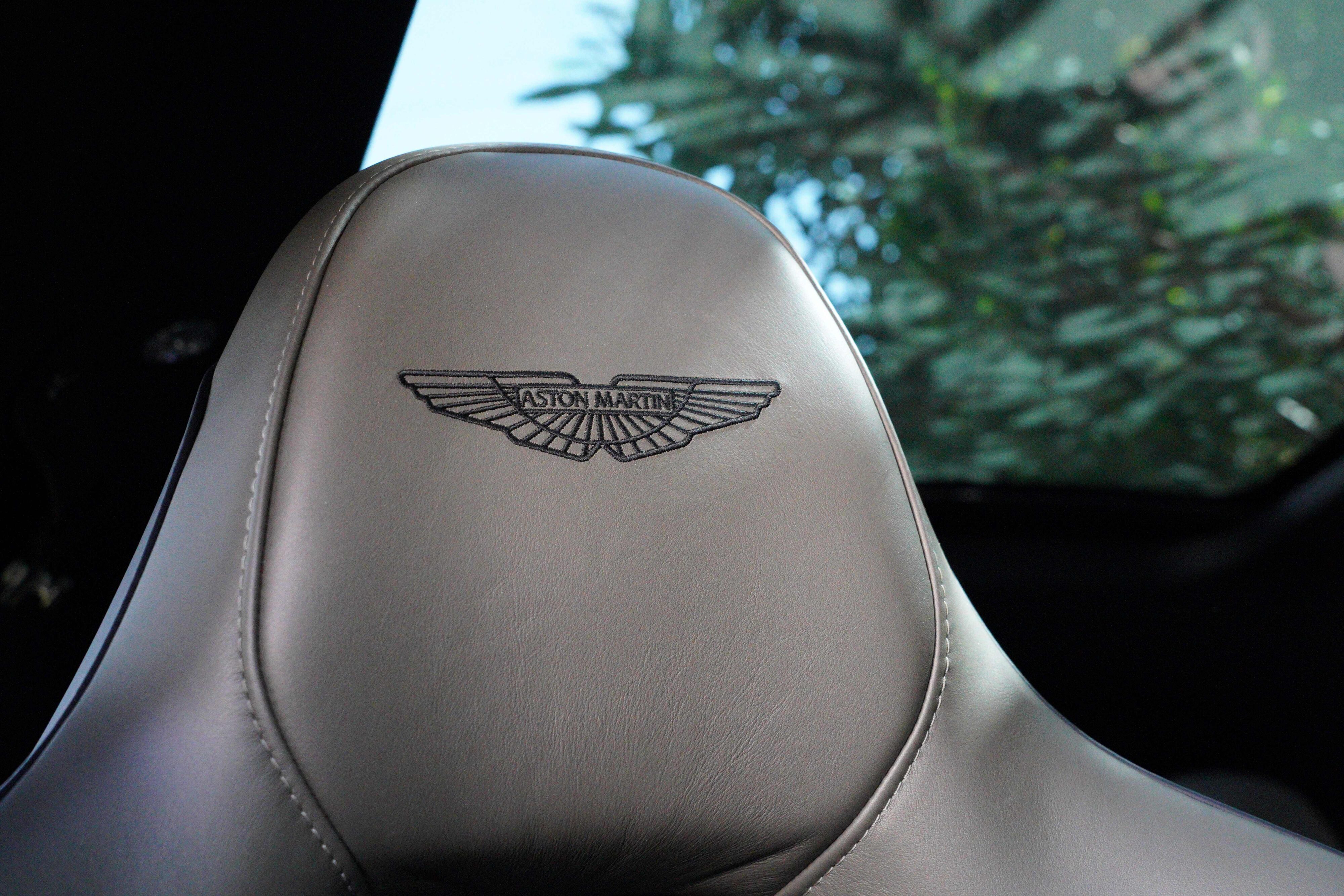 For those that have been inside a modern Mercedes, you will find that the infotainment is a little dated, but it does its job well and the (as far as I could tell) non branded stereo is almost as powerful as what lies beneath the semi-clamshell bonnet.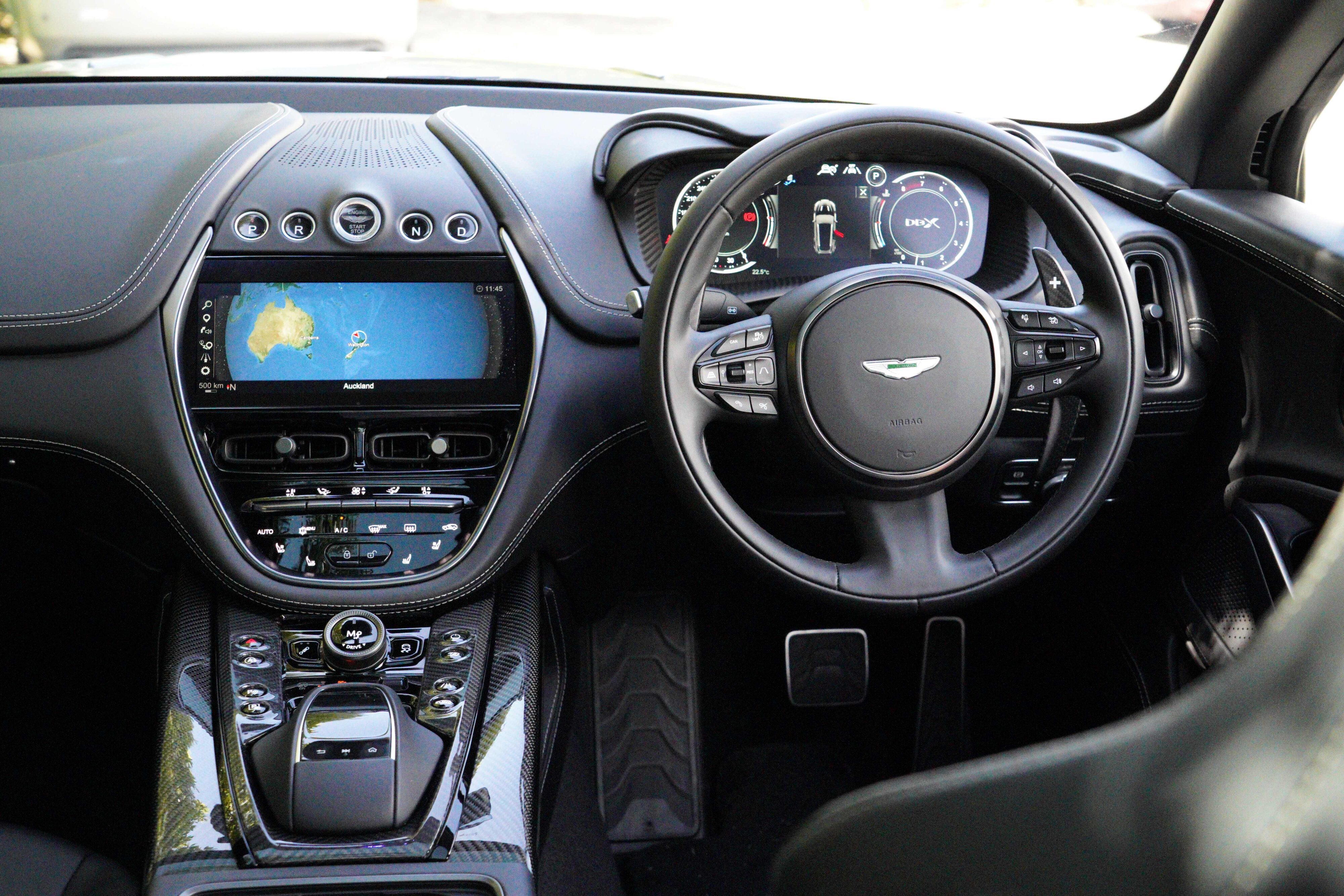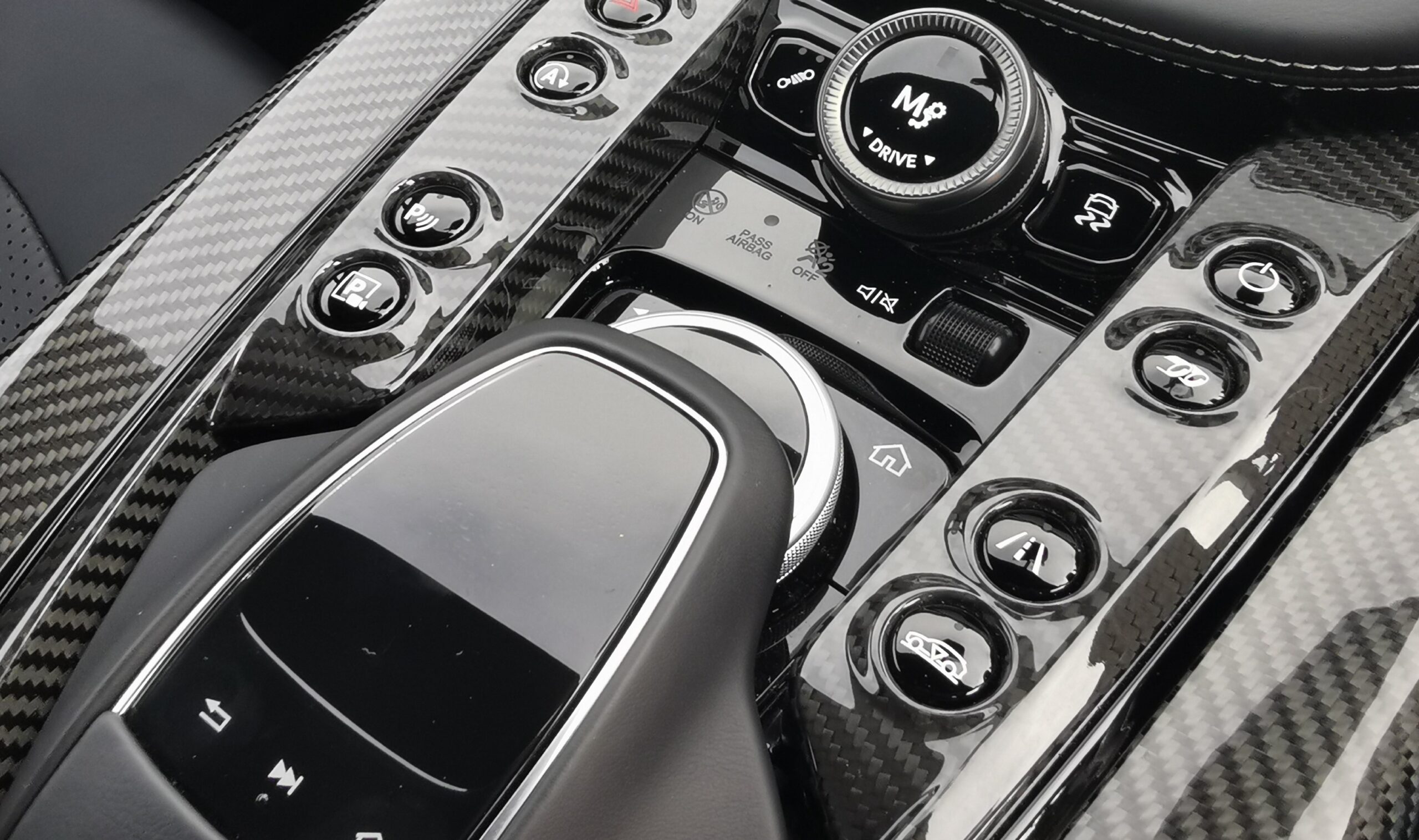 Again sourced from the Germans, the 707 comes equipped with a 4L twin-turbo V8 that's married to an 9-speed 'wet-clutch' transmission (that comes from the same German automaker). Together they give you 707 PS (now you know where the name comes from), which in NZ currency is 520kW and a whopping 900Nm of torque. 0-100km/h is claimed to be 3.3 seconds and top speed tops 310kmh – remember that this is a 2.2-tonne SUV!!!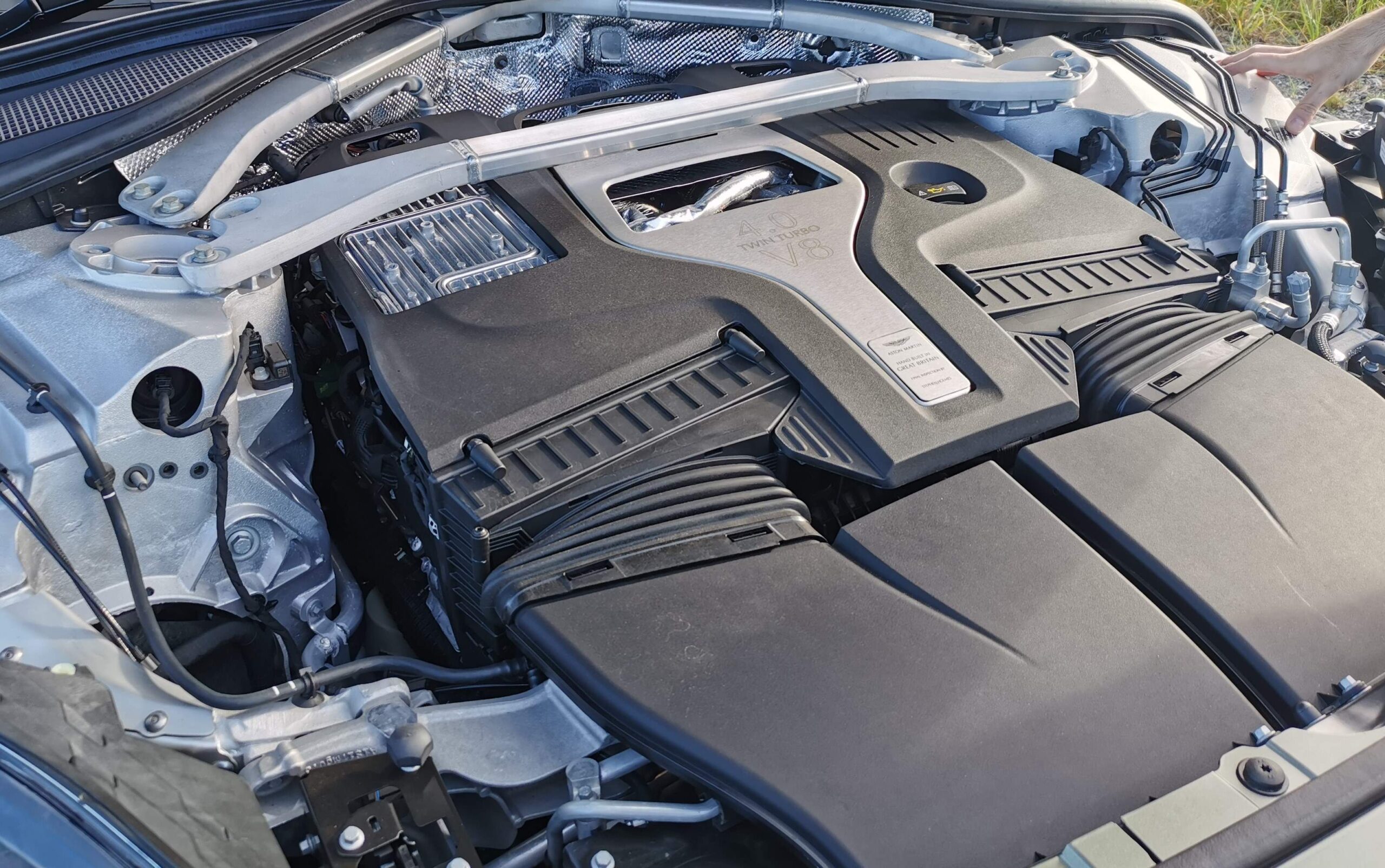 In very British fashion, you can choose to be kind to your neighbours and just push the start/stop button on the top of the dash for a 'quiet-mode' start. OR, you can announce its addition to the family homestead with a pull on the right paddle as you push the start button and have all four exhaust tips bark – I found that a few blips on the accelerator added to their enjoyment.
Aside from its looks, driving around the 'burbs in GT mode is virtually as calming as driving any premium SUV, just a tad more taut in the suspension. Visibility over the nose is unrestricted and even the smaller rear window offers plenty to see (although in fairness, you rarely have to watch for things coming up behind you). There's a satisfying amount of weight in the steering wheel, (but not too much even with the 23's) and it doesn't appear too overwhelming despite its 'most powerful' moniker.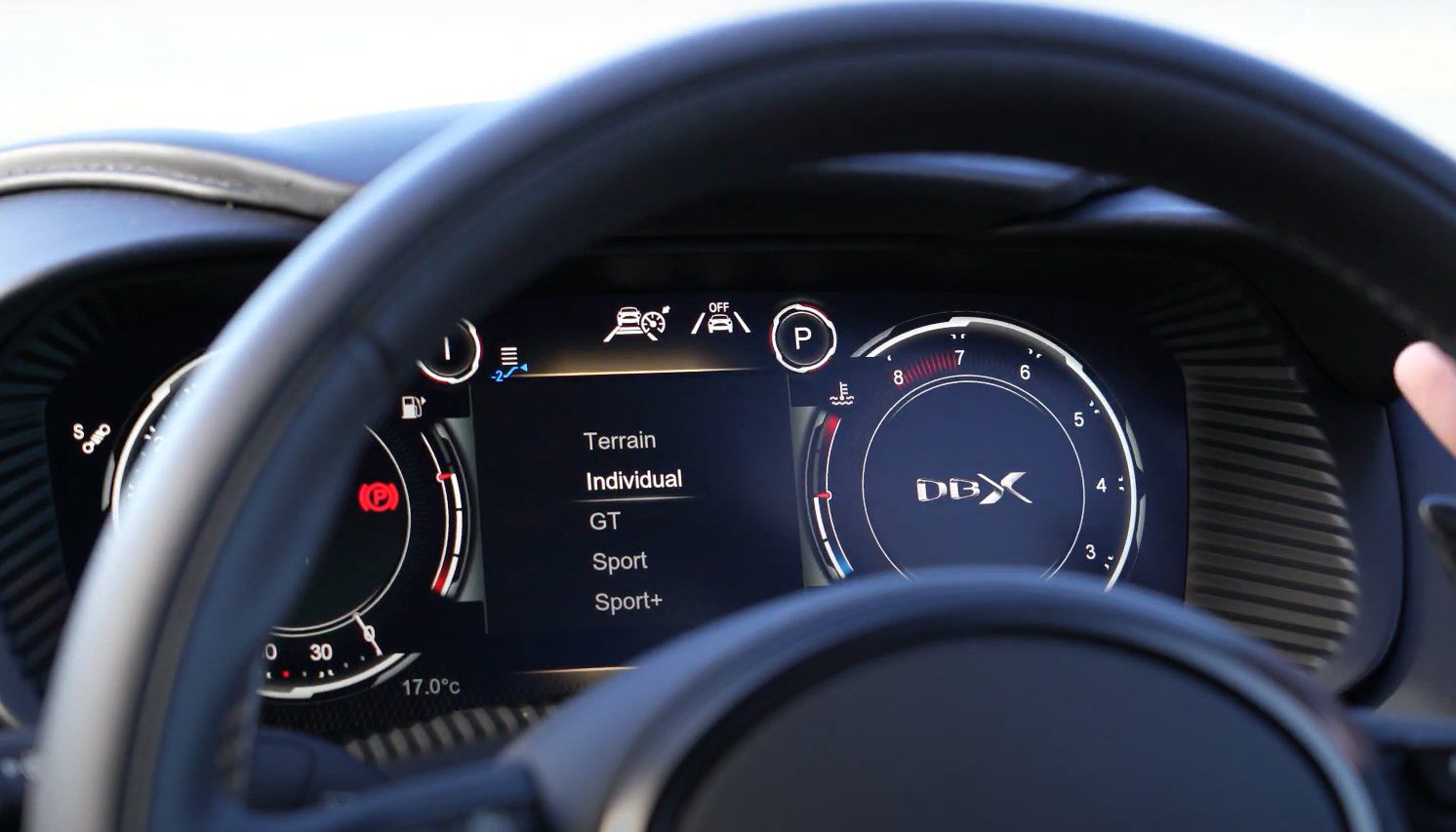 But then, when free of prying eyes (or naggy family members) you can switch to Sport, or better still Sport+ and unleash the hounds. The accelerator becomes the conductor's baton to a V8 symphony that is best experienced with the double-glazed window down. There are crackles and pops that wouldn't be out of place in the 1812 (overture that is) and the speed is likened to the charge of the light brigade – or in a word, gobsmacking.
But it's not just straight line speed either, this luxury/performance SUV has had its undercarriage played with too, meaning that it hugs the corners like a 'friend from way back' while offering stiff-upper-lip poise, body roll be gone.
The 9-speed box is hard, no make that nigh-on impossible to catch out, but for the full AM DBX707 experience, I urge you to switch to manual and race up and down the gears using the paddles, it's very, very rewarding.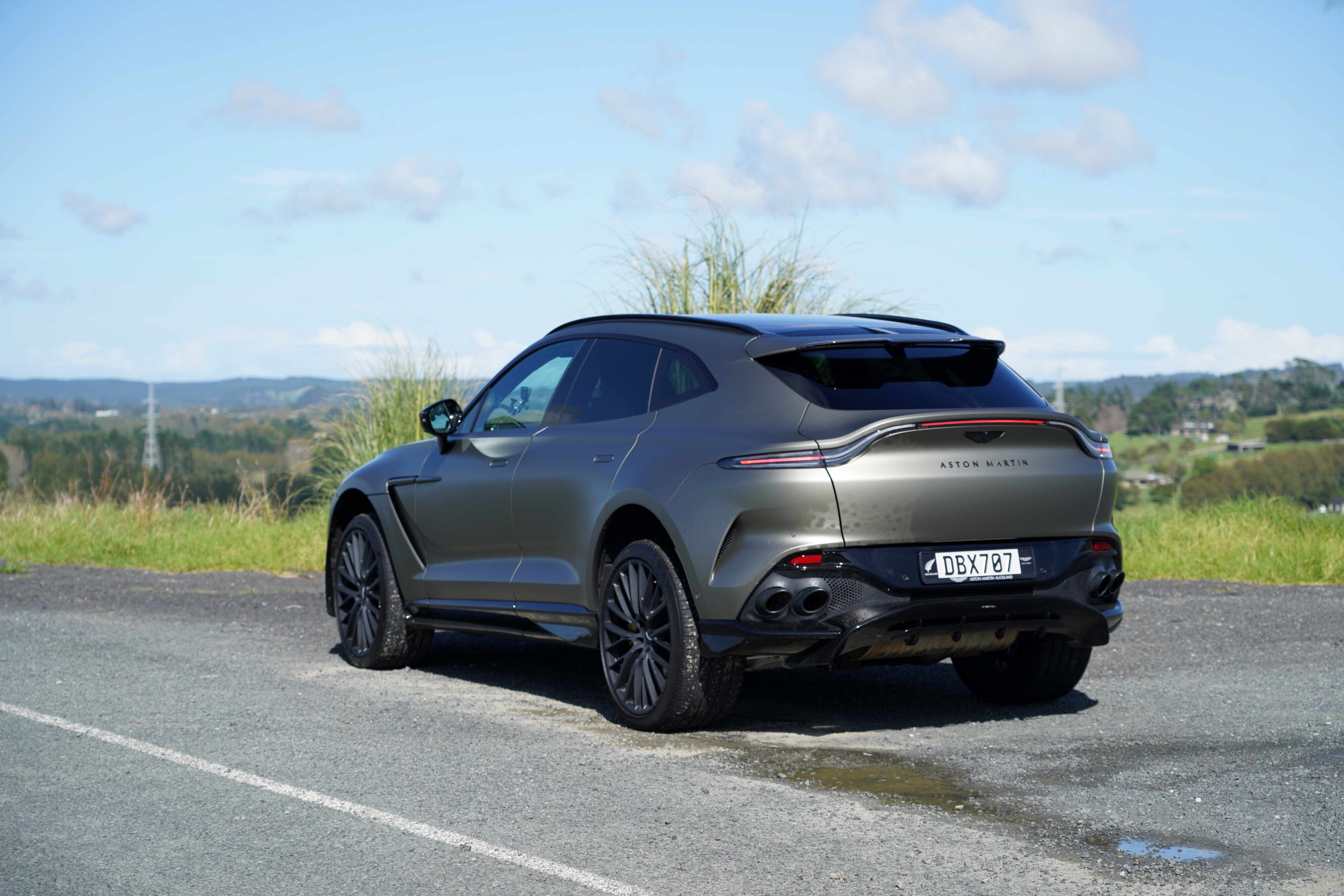 Admittedly the $476,960 price tag ($390k base plus the rest in extras) is almost as gobsmacking as the DBX707 itself BUT if you're looking for a very-high-performance SUV that is simply dripping in lavish luxury, then this is THE British beast to have.