Ever since Lionel Martin contested the Aston Hill Climb in 1914 at the wheel of a car known simply as the "Coal Scuttle," Aston Martin has always been involved in motorsport to some degree. Even though drivers like Carroll Shelby, Roy Salvadori, Stirling Moss, Graham Hill and Stefan Mucke have given Aston Martin considerable success at the likes of Le Mans, Sebring and other sports car events, its safe to say their first outings in Formula 1 left much to be desired.
After trying their hand at the 1959 and 1960 F1 seasons, they failed to score any points and promptly pulled out after 1960. Now, Aston Martin is back in Formula 1 using their own cars, and to make sure their customers are well aware of the fact, they have created an F1 edition of their Vantage sports car, and this it.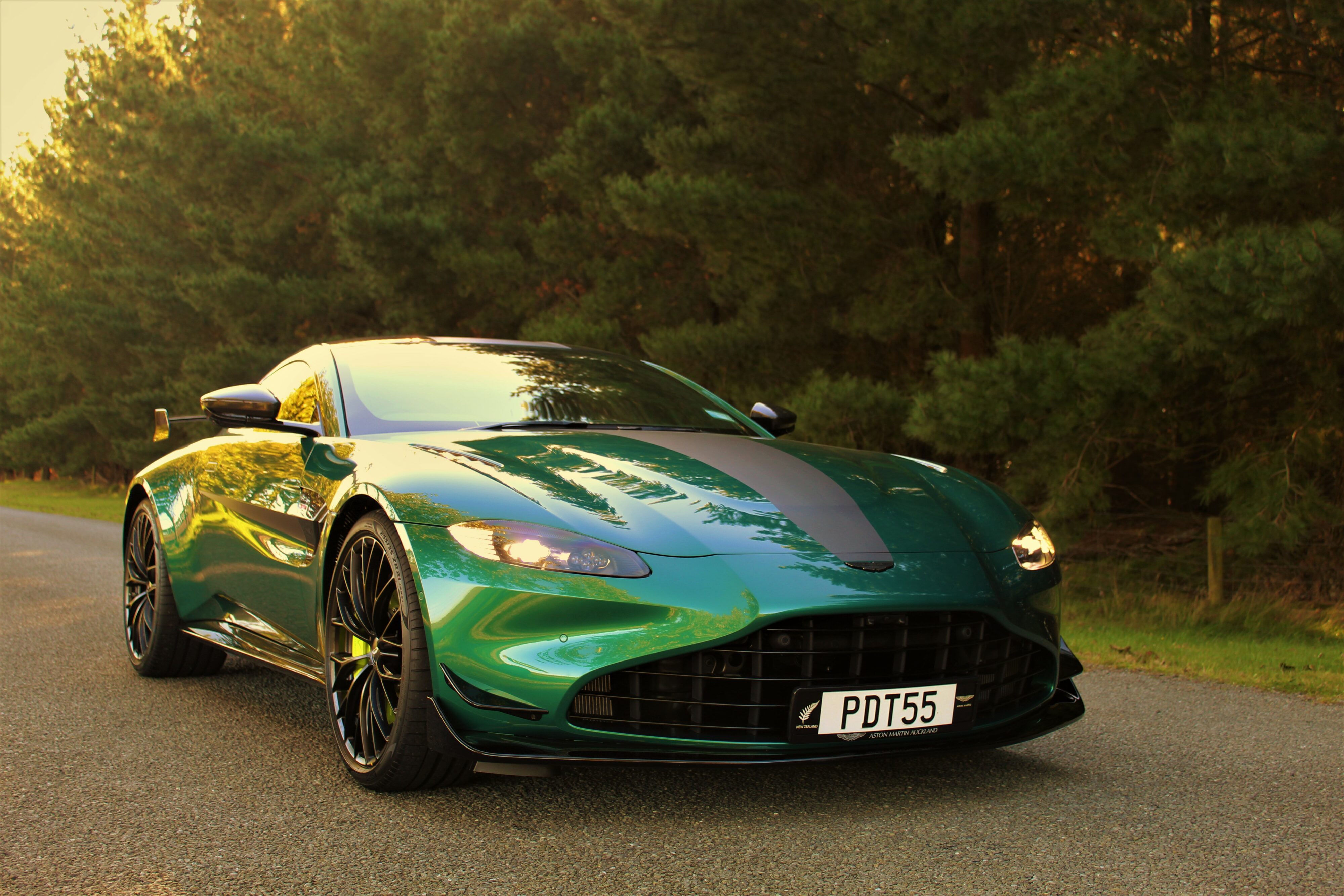 Aston Martin say the Vantage F1 Edition in essence is a replica of the Vantage used as the Official Safety Car in Formula 1. Yes, the one Max Verstappen accused of being too slow for him. While the current F1 World Champion's claims are open to debate, what is certain is this special edition Vantage is easily the most visually compelling V8 Aston Martin yet.
Its everything really. Whether you factor in the Aston Martin Racing Green paint scheme, the same used by Aston Martin on their F1 cars, the larger 21-inch Satin Black Diamond Turned alloys which featured lower profiled Pirelli P-Zero rubber, or the blacked out badging and Solid Matte Dark Grey racing stripe from top to tail, the F1 Edition looks the business without being too ostentatious about it. Oh, and you also have a couple of F1 emblems on either side above the side aero vents.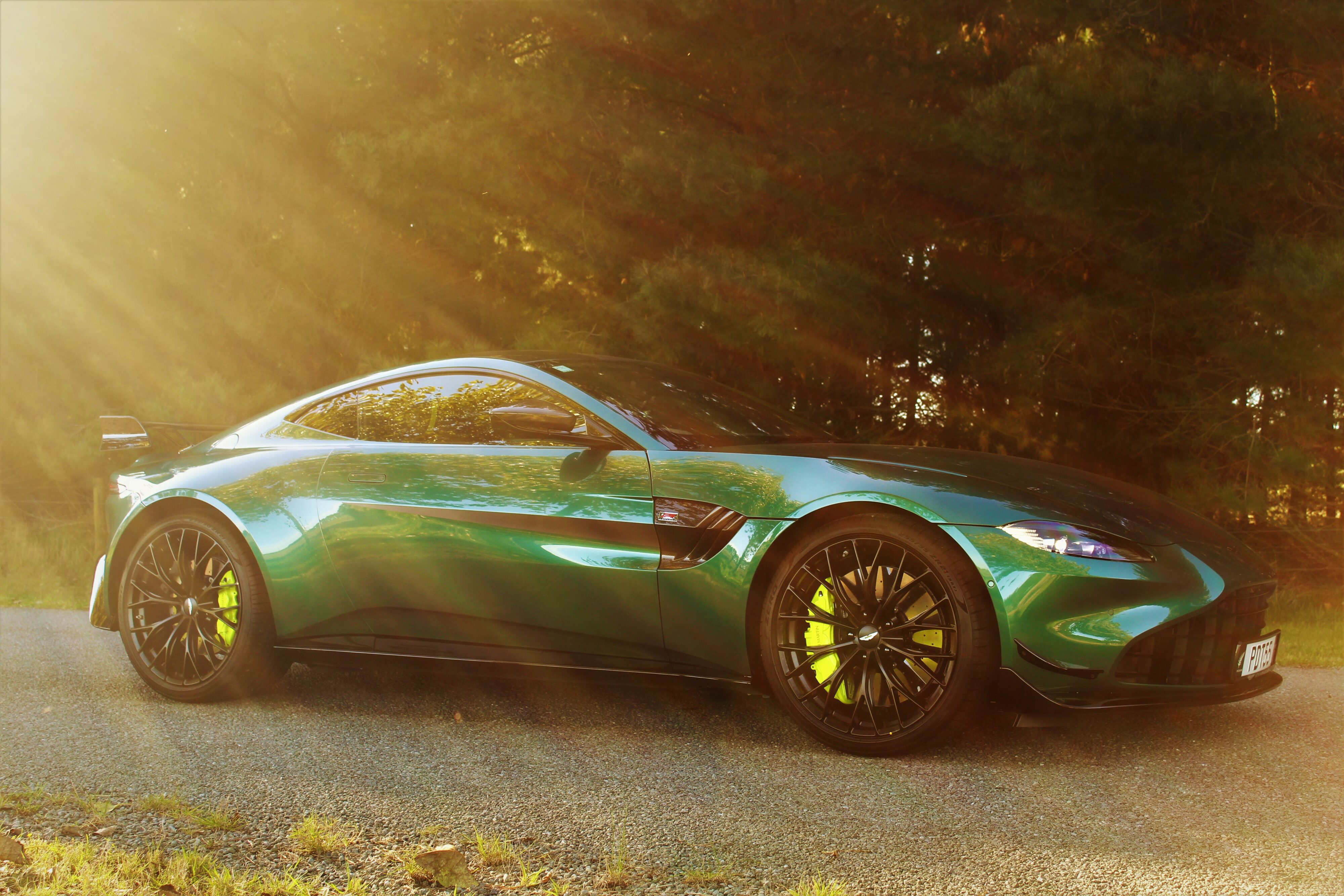 Talking of aero, the biggest change visually with the F1 Edition is the full aero kit. You get a full-width front splitter, front dive planes, underbody turning vanes, and of course, that rear wing. A pronounced rear wing has never really been my thing to be honest but the F1 Edition makes it work, and work really well.
The sporting rear diffuser has also returned from the standard car to complete the ensemble. Aesthetics side, the aero kit is also fully functional, capable of giving the driver an extra 200kg of downforce.  Something you tend to feel at speed, but more on that in a moment.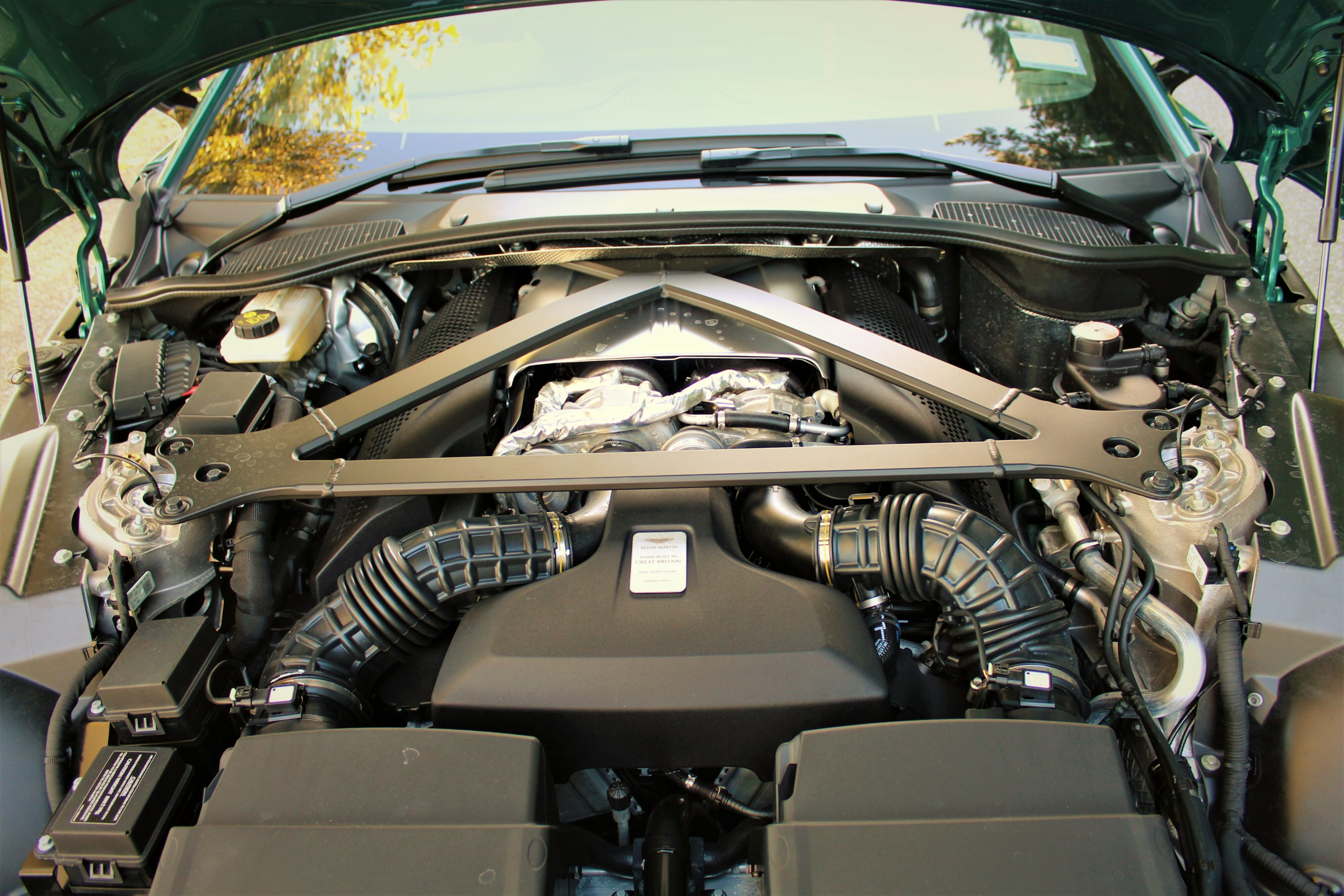 This racing edge goes deeper when you open that handsome clamshell bonnet. While it may look like the regular run-of-the-mill AMG-sourced 4.0L twin-turbo V8 engine, Aston Martin's engineering boffins have had a wee play with it.
Now it produces more power, an extra 18kW, giving a total power output of 393kW. However, torque remains the same at 685Nm and the zero to 100km/h time of 3.6 seconds is identical to the standard car. Aston Martin claim peak torque kicks in earlier and is spread much further across the rev range. In case you were wondering, combined fuel consumption is rated at 11.8L/100km.
The slick eight-speed ZF automatic transmission has also returned, with a few additional software updates which provide faster changes and the ability for the driver to have more control shifting up and down when on track or under heavy braking.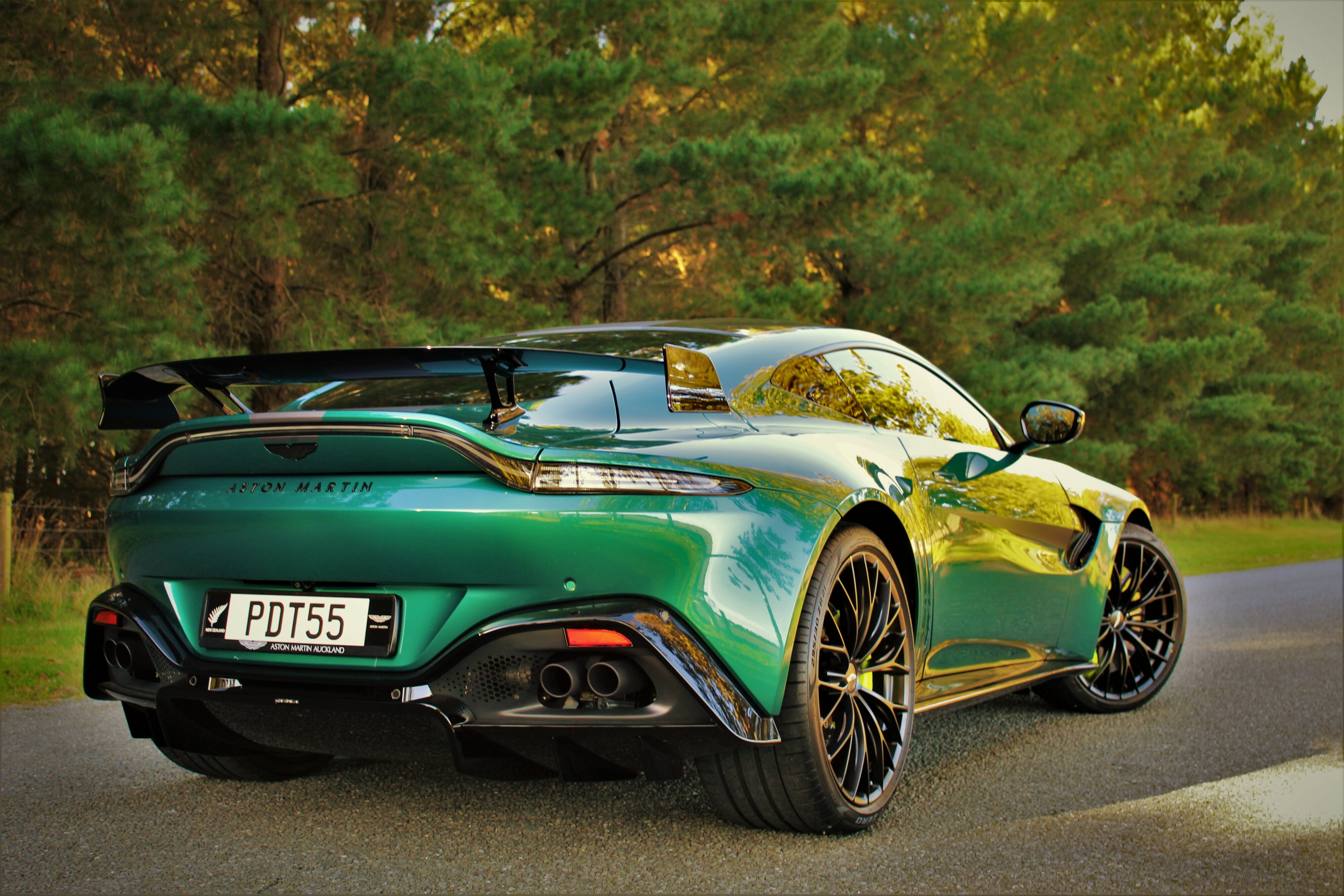 Aston's boffins have also reworked the dampers to give improvement in body control at speed, given the underbody more structural stiffness. The F1 Edition also has an increased rear spring rate to give sharper turn in and steering upgrades to give better responsiveness.
Slide inside, well, more like fall in to be honest, and the interior of the Vantage quite literally wraps itself around you. This is down to a relatively higher sill embossed with an Aston Martin and Formula 1 emblem and the sports seats which hold you firmly in place. The driving position is low and laid back. Honestly as a way of getting you in the zone for a flat-out drive, it is pretty much perfect.
The interior is pretty much identical to the standard Vantage. There is still no glovebox and you get the same Mercedes user interface and infotainment screen to play with. What separates the F1 from the regular car is the lashings of lime green stitching and lime green stripes adorning the seat back, head rests, the centre armrests and door lining. There is also plenty of carbon fibre and yet another F1 emblem. There is literally no escaping the fact this car is all about Aston Martin's return to the most prolific motor racing category in the world. There I said it.
While the in-car toys such as a 360-degree camera, parking sensors front and rear, Apple CarPlay/Android Auto and heated seats make a return, I must confess I did not have sufficient time to have play with all of them. No, playing with the car itself took precedence. The fact the owner of the only F1 Edition in the South Island took time out of their day to make this happen was pretty special in itself.
Anyway, time for pre-drive checks. Alcantara and black steering wheel set just so, foot on the brake, engine start button pressed, and way-hey we have noise, lots of glorious V8 noise. While you can't replace the sound of a naturally aspirated V8, the twin-turbo donk in the F1 Edition is nothing short of terrific as a way to engulf your surroundings with a terrific eight cylinder burble. It sounds angry, primeval even. The temptation to get going becomes all too much to resist.
Get moving an the F1 Edition is surprisingly comfortable. Aston Martin certainly haven't made the F1 Edition a no-holds-barred track machine and given no consideration for real world driving. Yes, you do pick up the odd change in road surface and the you are aware the bumps are there, but its not back breaking or intrusive. You could daily the F1 Edition if you wanted and your posture will remain the same throughout the day.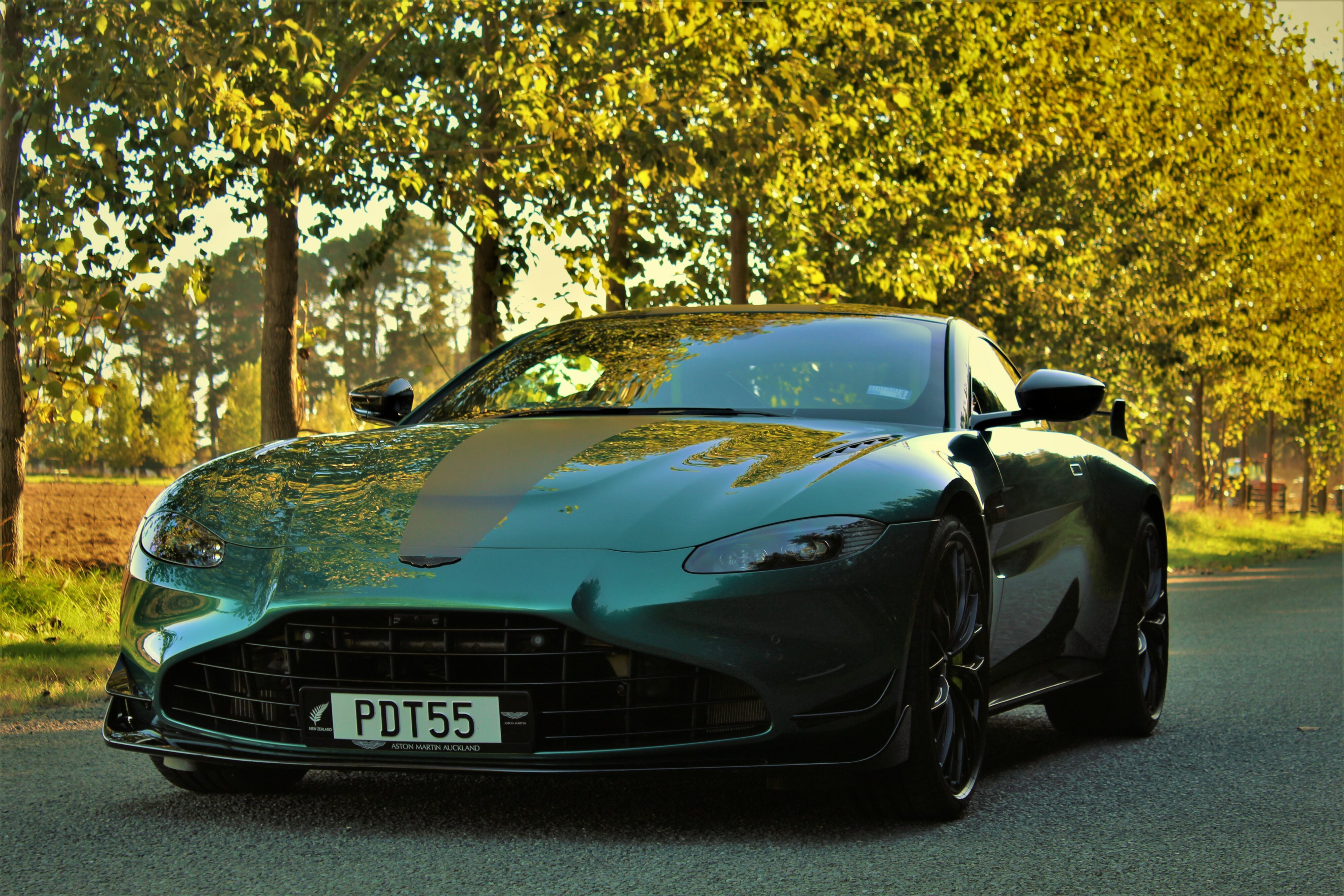 Glance into your rear-view mirrors and you can see that black rear wing doing its thing. Gotta say it does look good. Others will be looking too. Any Aston will get some fraction of attention anyway, but with the F1 Edition, it was eyes-on-stalks constantly, especially when you bury the throttle.
Open the taps and that V8 goes full thunder dome. Those Pirelli tyres might roar a bit but the roar from those quad exhaust tips more than makes up for that. Each upshift does feel more immediate over the standard car. It also feels more satisfying going through the gears. Flick down and button off and you get crackling and booming like a far-off battlefield.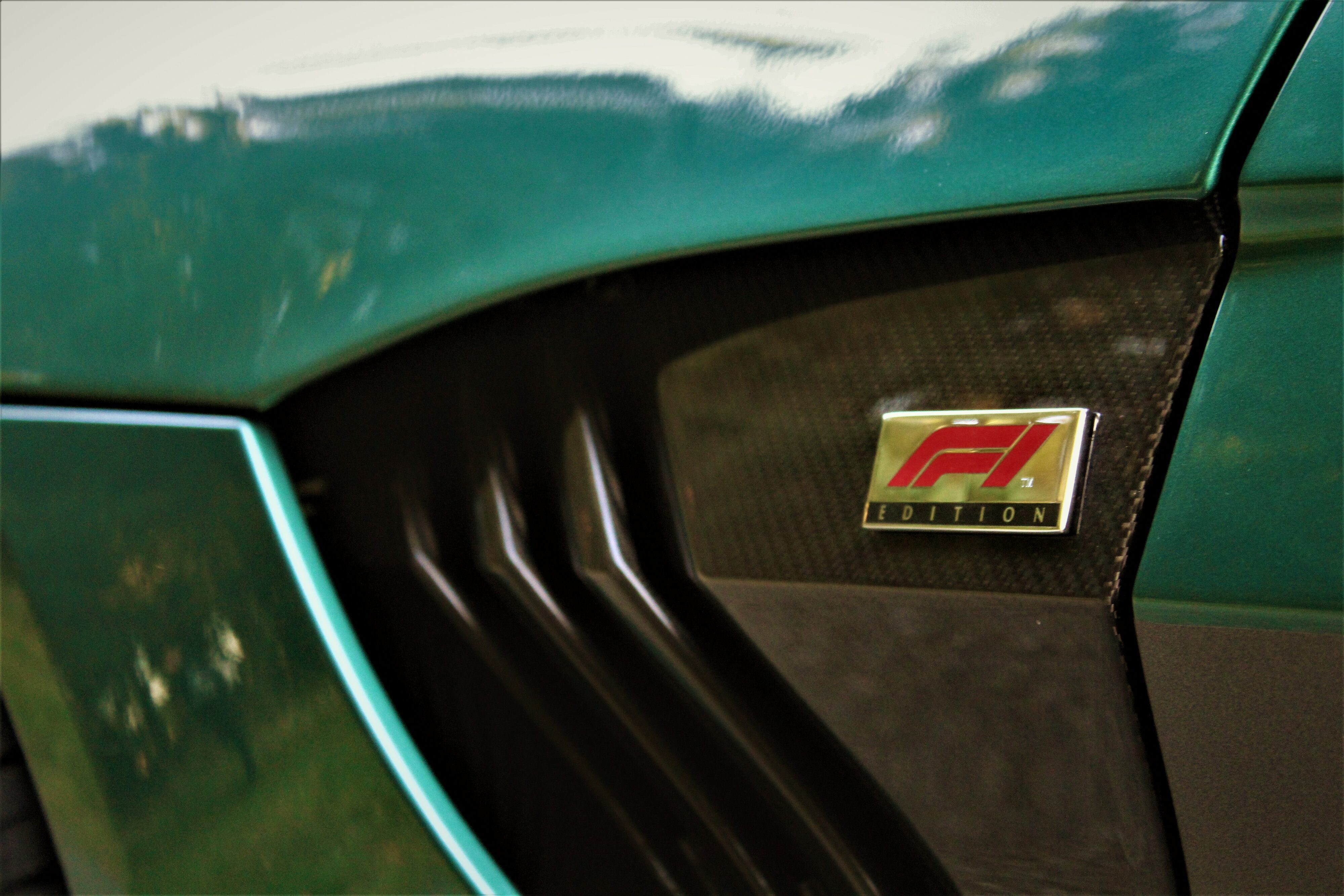 Right, time to engage Track mode. Here is where the F1 Edition really gets into its stride. Set it up for a corner, give it heaps and you can give more turn in and get on the power sooner than before. Those tweaks to the Vantage's underpinnings have made a difference. Everything feels sharper and the machine feels more in-tune with its components.
The F1 Edition gives you more confidence to push harder, brake later and still manages to be quite forgiving. Its very docile one minute, and a hard charging terrier on caffeine the next. Except this terrier, wont bite back.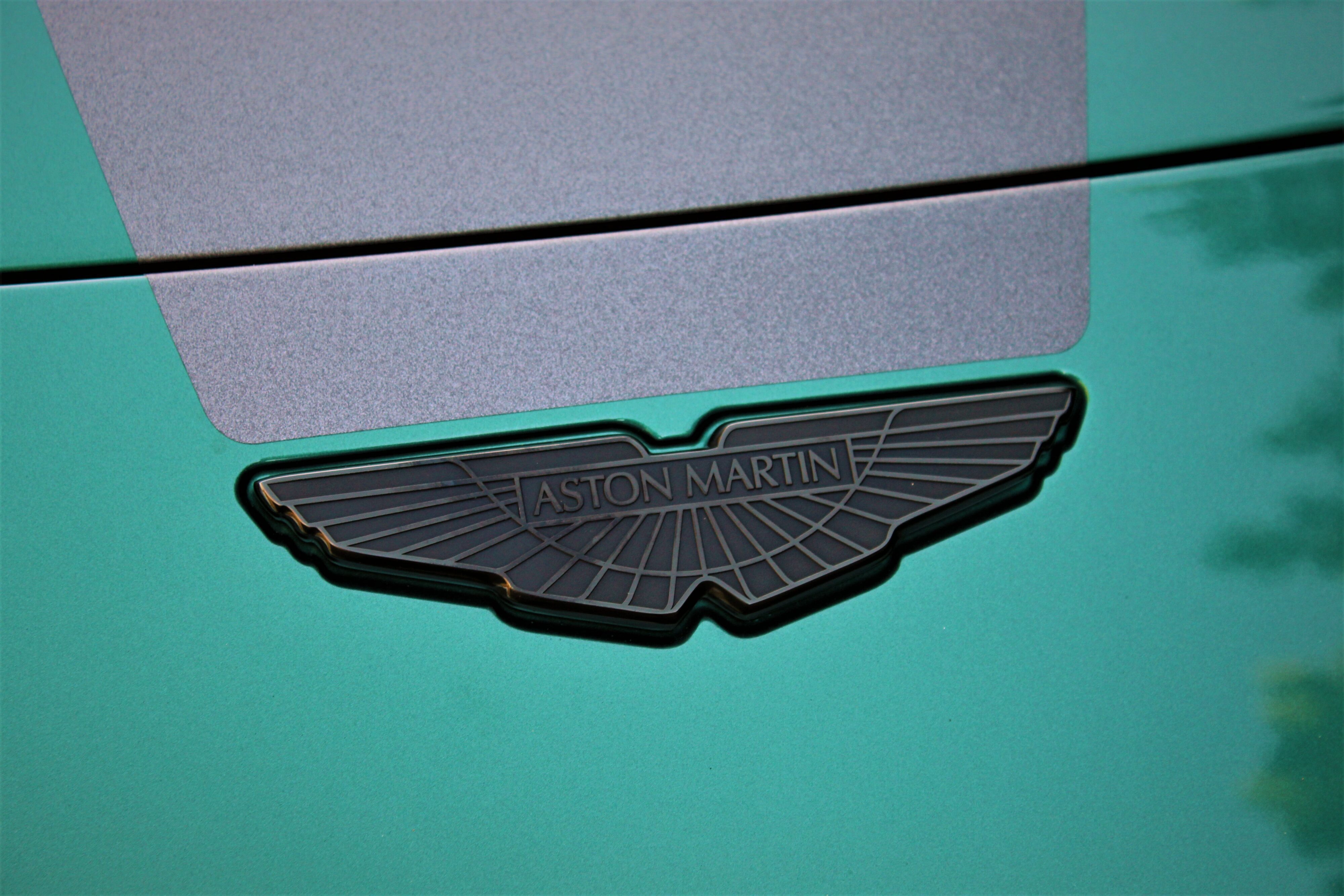 While I was unable to get the full force of that extra 200kg of downforce, the affects of it at legal cornering speeds were certainly profound. Whether a long straight or a sweeping bend, you sit pretty much flat without having your back pummelled constantly. While not the best of both worlds, its as good as.
Despite tipping the scales at 1570kg, the F1 Edition feels playful and light in its own way. Its very much a poised point and shoot kind of supercar, something which almost anyone could jump in and have fun with. It is bloody good fun, especially high up the rev range with that V8 thunderstorm rumbling away around you.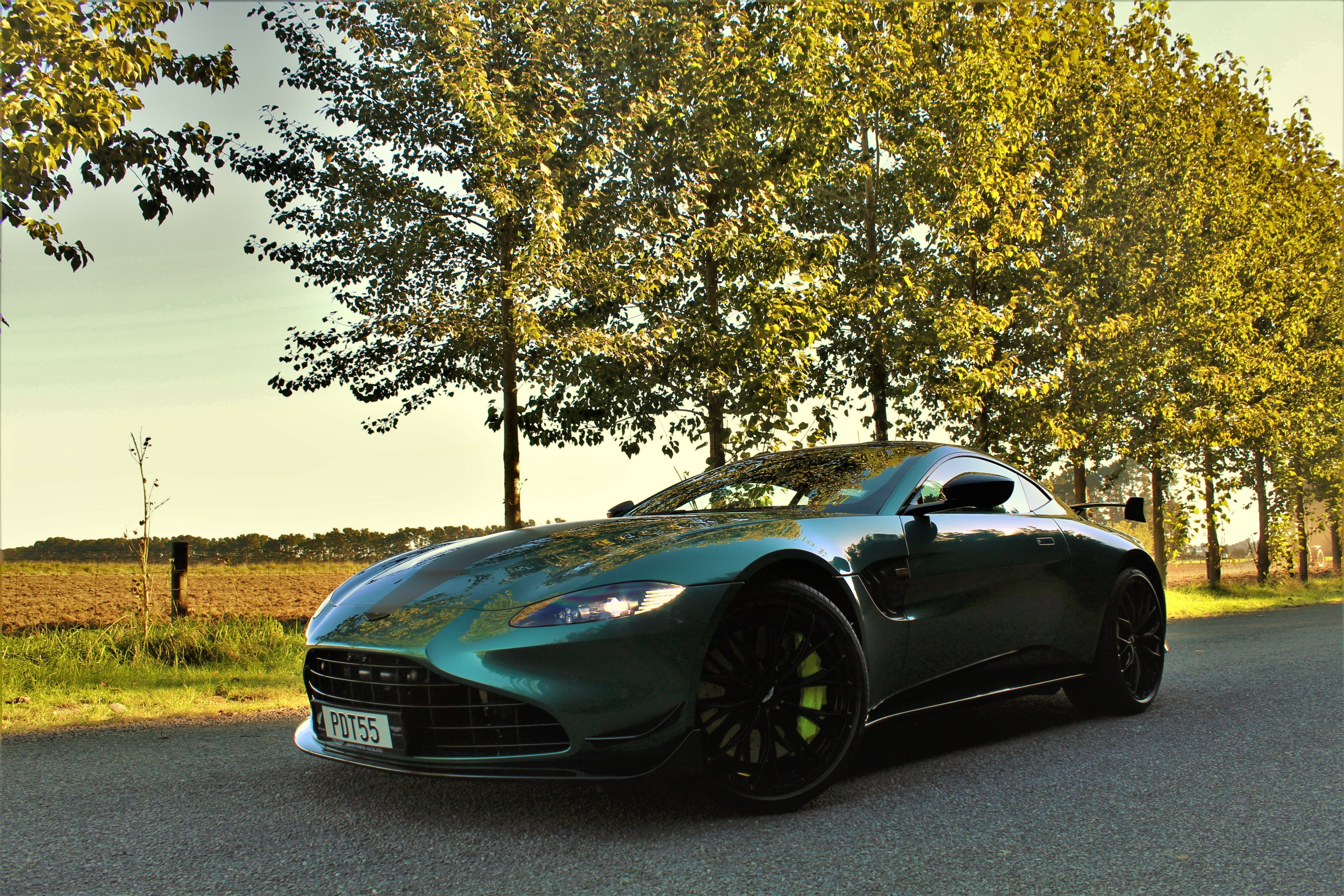 The F1 Edition will set you back a chunk more than the standard car, a whole $46,000 more resulting in the Coupe version retailing at $305,000 plus ORC. However, if you want your F1 Edition to go topless, then go for the F1 Edition Roadster at $315,000 plus ORC. As the standard Vantage costs $259,000 plus ORC, that is a bit of a jump. However, the F1 Edition in my mind is already classic, especially as there are only a few at this stage expected to come to New Zealand shores.
While Aston Martin's run in F1 is still gaining momentum, the Vantage which bares the F1 name is already a winner.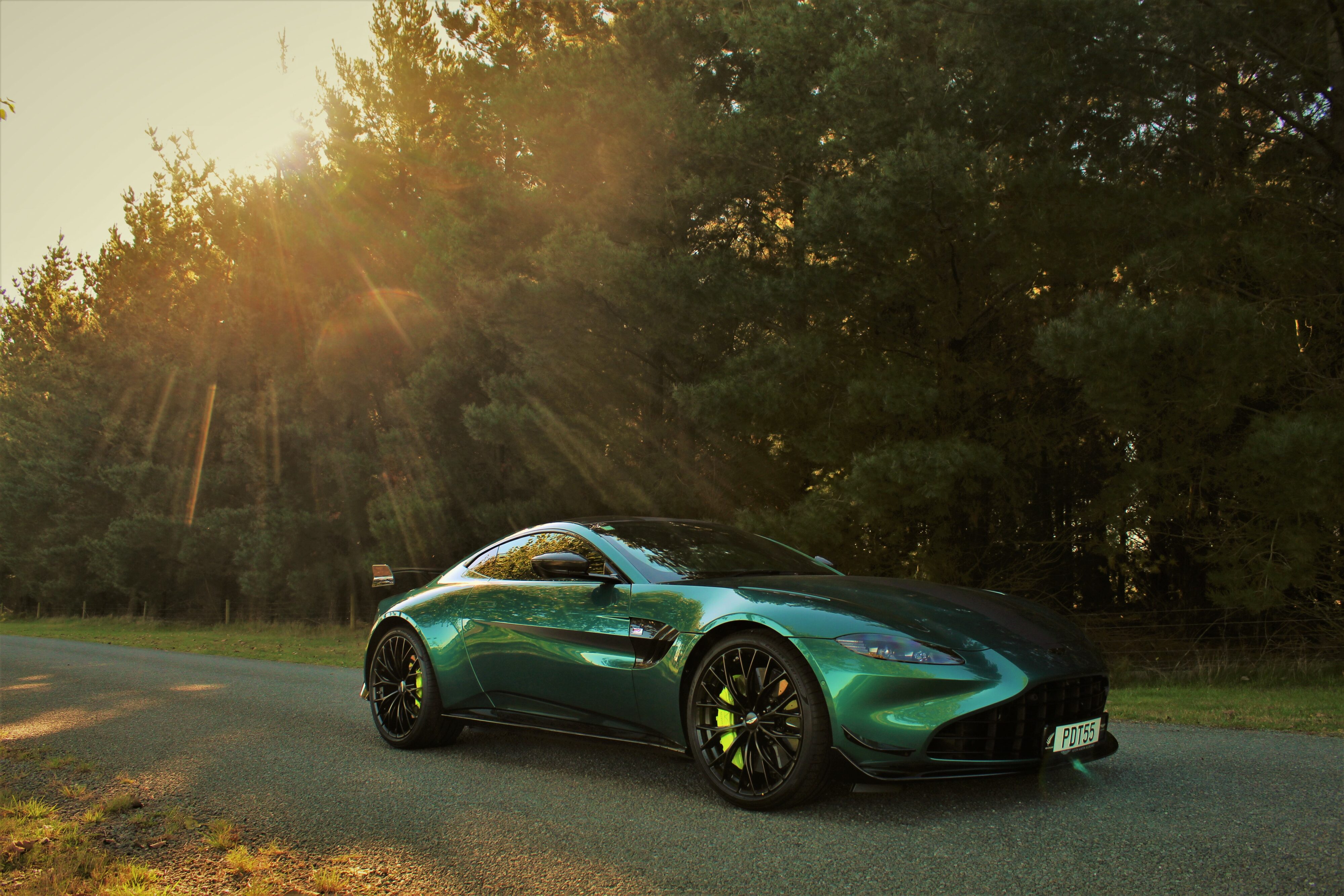 RATING: 9/10