What can be said that hasn't been said already about the Alfa Romeo Giulia Quadrifoglio? So many in the specialist motoring press have endlessly waxed lyrical about how this four door Ferrari has made petrolheads go all gooey.
Many claim the sight and sound of Alfa's performance heyday has been resurrected for the modern age in this car, and I tend to agree with them. The Giulia QF has been with us now for almost five years. Now for 2021, it has been given a mid-life update, but what exactly has changed?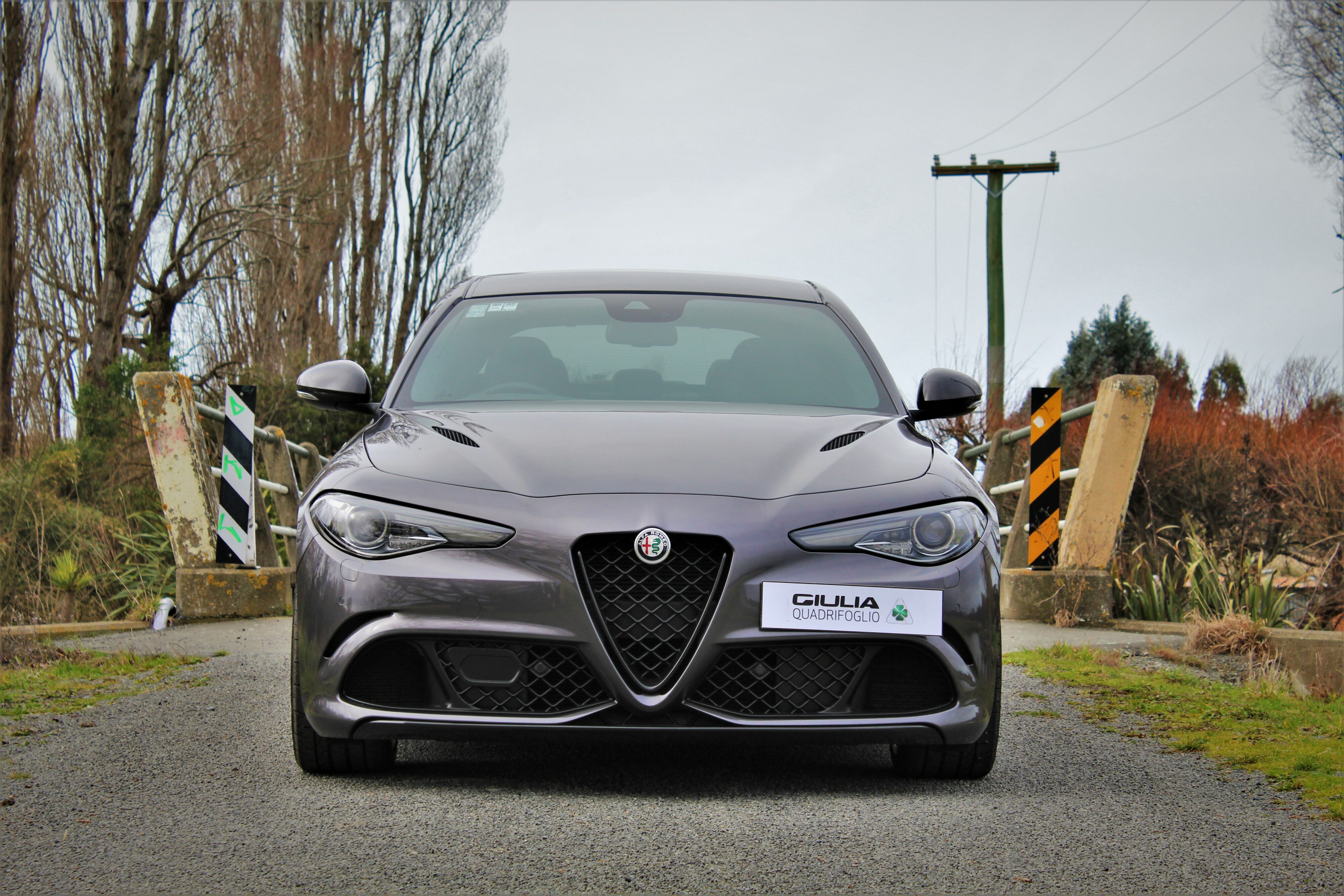 Well at first glance, nothing much. Looks wise, its still delicious to behold, what with the subtle use of carbon fibre and that classic Alfa shield grill. You also still get those gorgeous 19-inch forged alloys and muscular Latin haunches front and rear, not to mention that working rear diffuser and stunning quad exhaust set up.
Take a second gander and you notice some changes. These consist of a revised taillight cluster with clear lights and blacked out accents around the front grill.
Hope inside and like the outside, it appears at first to be a case of stylistic déjà vu. However, there are subtle differences over the previous generation. That delightful three spoke Alfa sports steering wheel feels even better in your hands thanks to the addition of Alcantara on either side. The third spoke below is also filled in with a carbon fibre panel sporting Alfa's trademark four leaf clover, or quadrifoglio if you prefer.
Over the centre console, you get a new gear lever which seems to have been lifted straight from Alfa's cousins at Maserati. The electric parking brake is also relocated and the addition of wireless phone charging is also a welcome, as is the nice touch of the Italian flag below the shifter.
This brings us on to the subject of on-board equipment, which presents itself as being the biggest change of all. Gone is the somewhat awkward infotainment system of the previous model. Its replacement is miles better both in design and function. Whether operating the sat nav, Bluetooth or cycling through the menus, it is much more responsive than before.
You still get a good amount of kit as before such as blind spot monitoring, active cruise control, parking sensors front and rear, lane departure warning, heated front seats and steering wheel, rear cross path detection, reversing camera and tyre pressure monitoring.
Apple CarPlay and Android Auto makes an appearance, though some of the switchgear still doesn't feel completely up to par. That aside, when you factor in the buttock-hugging leather seats and the stunning way everything is laid out, you find yourself making excuses to remain in the car for longer. You also get a pretty decent Harman Kardon sound system, but the best soundtrack comes from under the bonnet.
The Quadrifoglio's heart is still a twin turbo 90-degree V6 which is derived from the old turbo V8 found in the Ferrari 488. Despite losing two cylinders, it still retains the same bore and stroke as the Fezza. Power and torque remain the same at 375kW and 600Nm.
Alfa still claim a sprint to 100km/h from a standstill in 3.9 seconds. Top speed? Close to 307km/h. This makes the Giulia Quadrifoglio still one of the fastest of any high-end performance saloon. The price is also still the same at $139,990 plus ORC.
Happily, there have been no great changes when it comes to noise. Fire up that bi turbo V6 and your ears melt to the sweet sound of Italian six cylinders working in harmony. Honestly, there are high end supercars which don't sound as sweet as this. However, when you give the throttle a stamp from your right shoe, said noise doesn't really kick in until above 2,000rpm.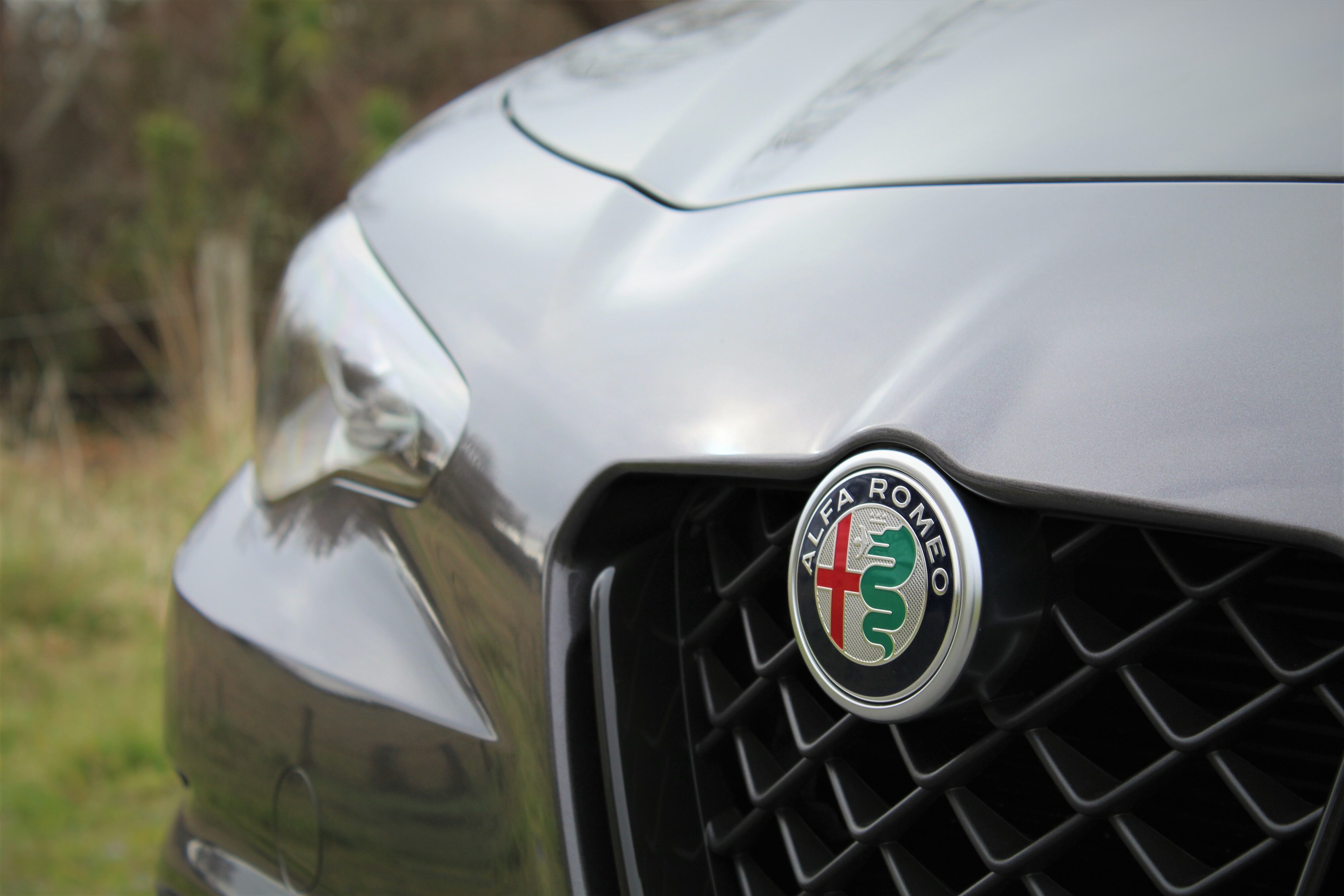 Moving off and with Alfa's DNA drive select in Natural, the QF, despite being geared more towards performance, is still capable or serving as a comfortable, yet supple daily driver. The ZF eight speed box is a peach, offering slick up and down shifts in automatic, though flicking up a gear manually via the paddles can be a tad jerky at times.
Switching to Dynamic mode and things quicken up. However, while throttle response and steering feel is more immediate, you get the distinct feeling that Alfa have mad the new Quadrifoglio ever so slightly more restrained. Not overly so, but it is noticeable. Below 2,500rpm, things are quiet and docile. Its only when you get to around 3000rpm does that melodic V6 awakens and shoots you forward.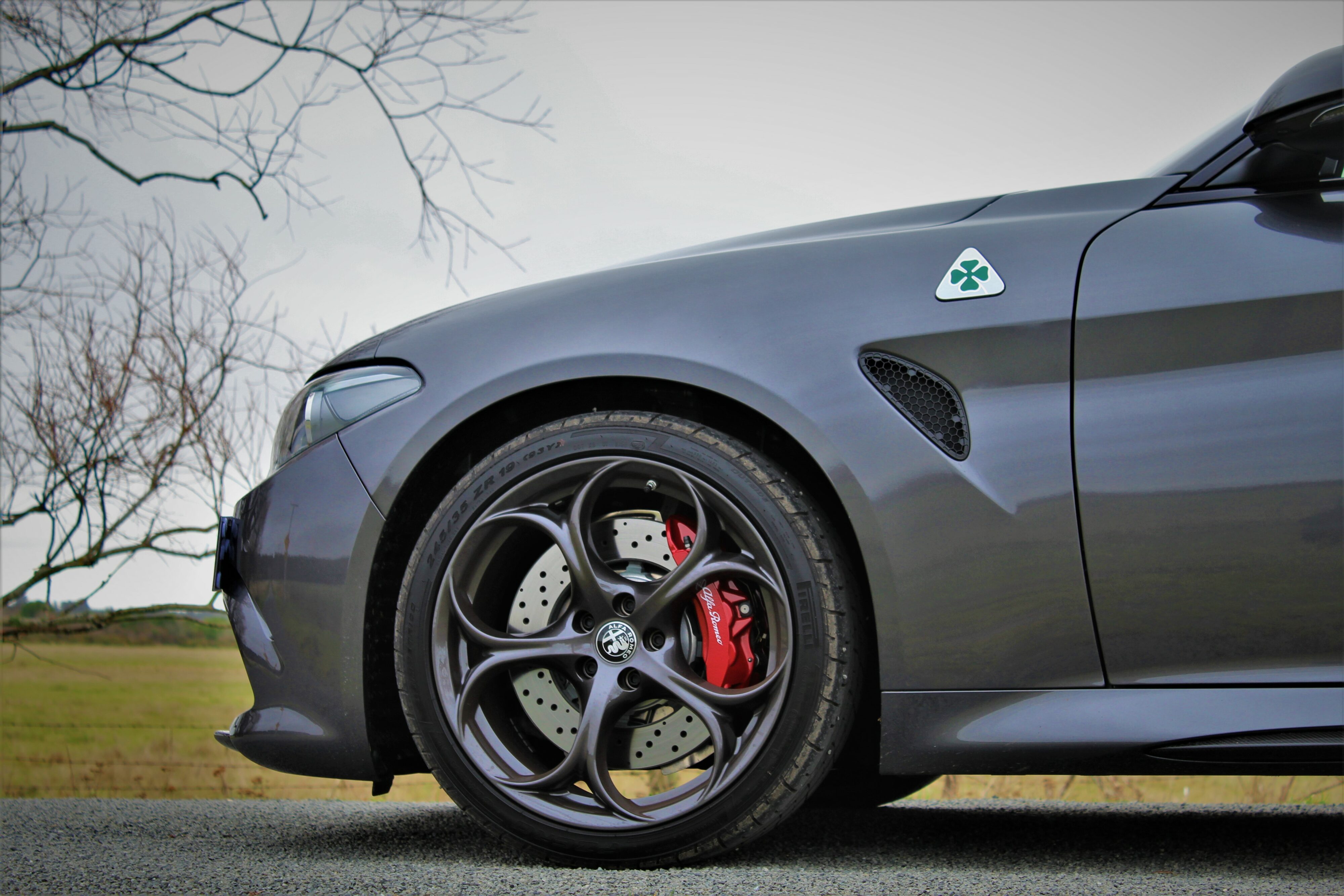 In Race mode the serious fun begins, however with the stability control disabled, you have to be aware of when and when not to push. The V6 gets much louder, and the ride comfort is some what sacrificed as the Quadrifoglio becomes as sporty as possible.
From low rpm right up to the 6500rpm redline, its just bliss. Shifting up is accompanied by a douse of automotive flatulence between changes. The steering quickens up and Alfa's Torque Vectoring system ensures the right amount of torque is distributed to where it is needed most.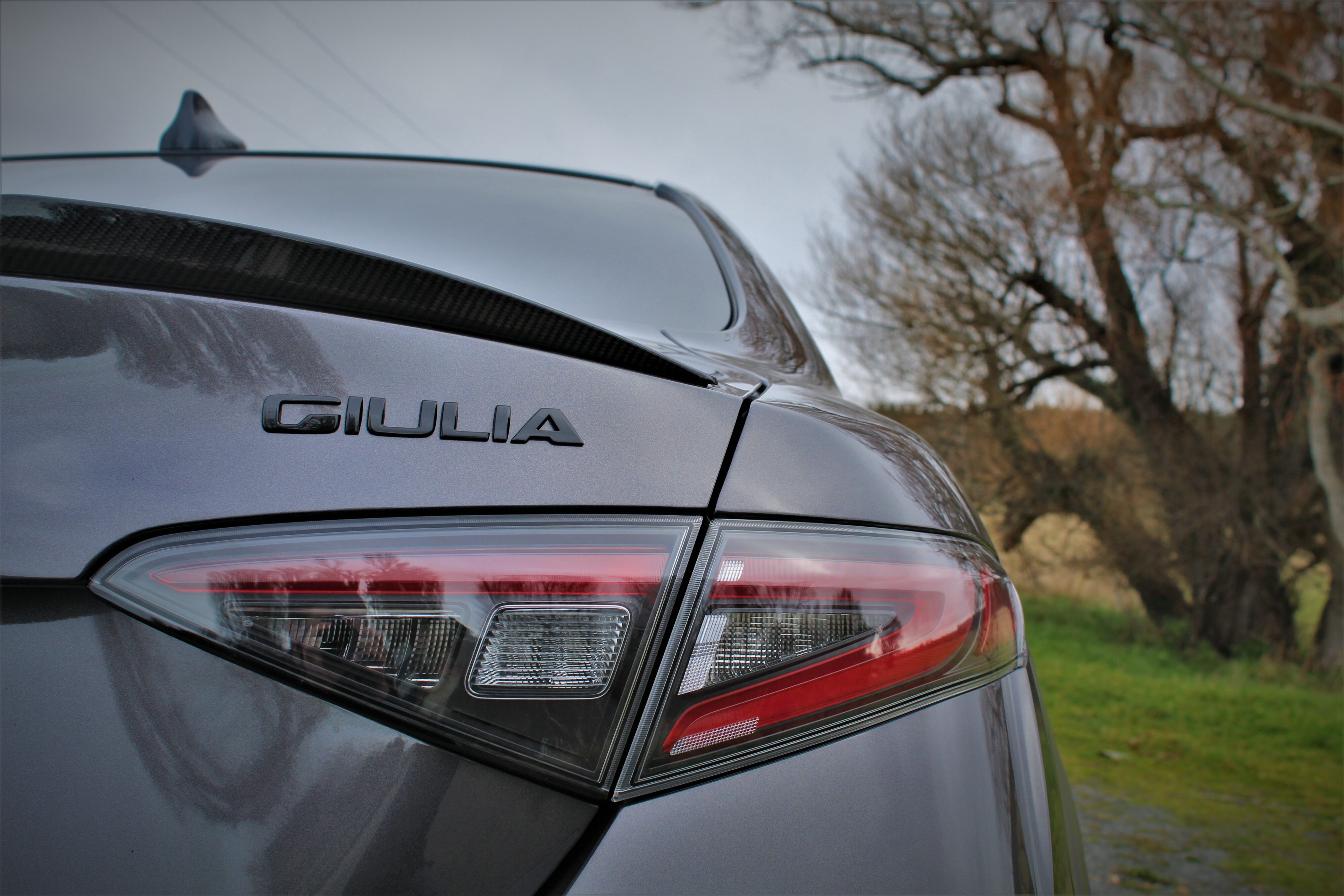 The pedal box is quite small however. There were a number of times I would press on the throttle and the side of my shoe would rub against the brake pedal. That said, maybe a set of driving shoes would be a better bet rather than my durable Rockport boots.
When you take this new hotter than hot Giulia by the lapels and push even harder, there is a subtle difference in how it behaves over the previous car. From the entry to the exit of each bend, its more supple and fluidic than before. Sure, it may be more restrained as a road car, but amazingly, when you want to play, it manages to be more precise and eager to have fun. I can't quite put my finger on why this is, but Alfa's engineers definitely deserve praise.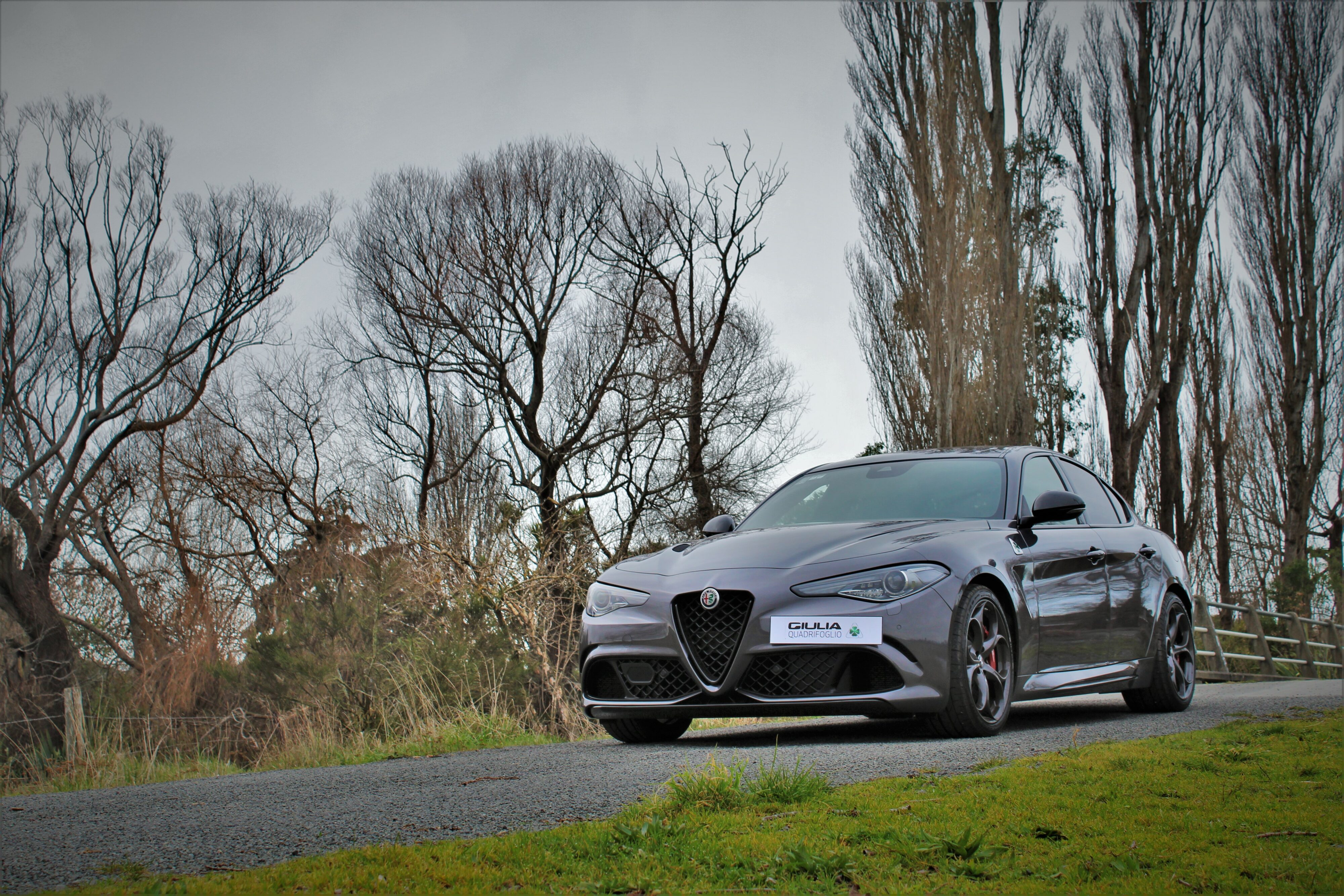 Some may argue the Alfa Romeo Giulia Quadrifoglio is growing long in the tooth and somewhat behind other manufacturers in terms of technology. I am not one of these critics, that said, it is not perfect. The switchgear needs improving and the manual upshifts via those handsome paddles are still not the smoothest.
However, the subtle changes to the infotainment system, underpinnings and tech have given this seductive performance saloon even more charisma. All in all, the latest Giulia Quadrifoglio is still more than capable of getting under your skin.
RATING 4/5