When I attended school (on the odd occasion), the importance of the three Rs (Reading, wRiting and aRifmatic) was incessantly drilled into me and for obvious reasons. Well VW have now released their own 3 Rs (Golf, Tiguan and T-Roc) which are equally important from a brand point of view, but as we found out – far more fun.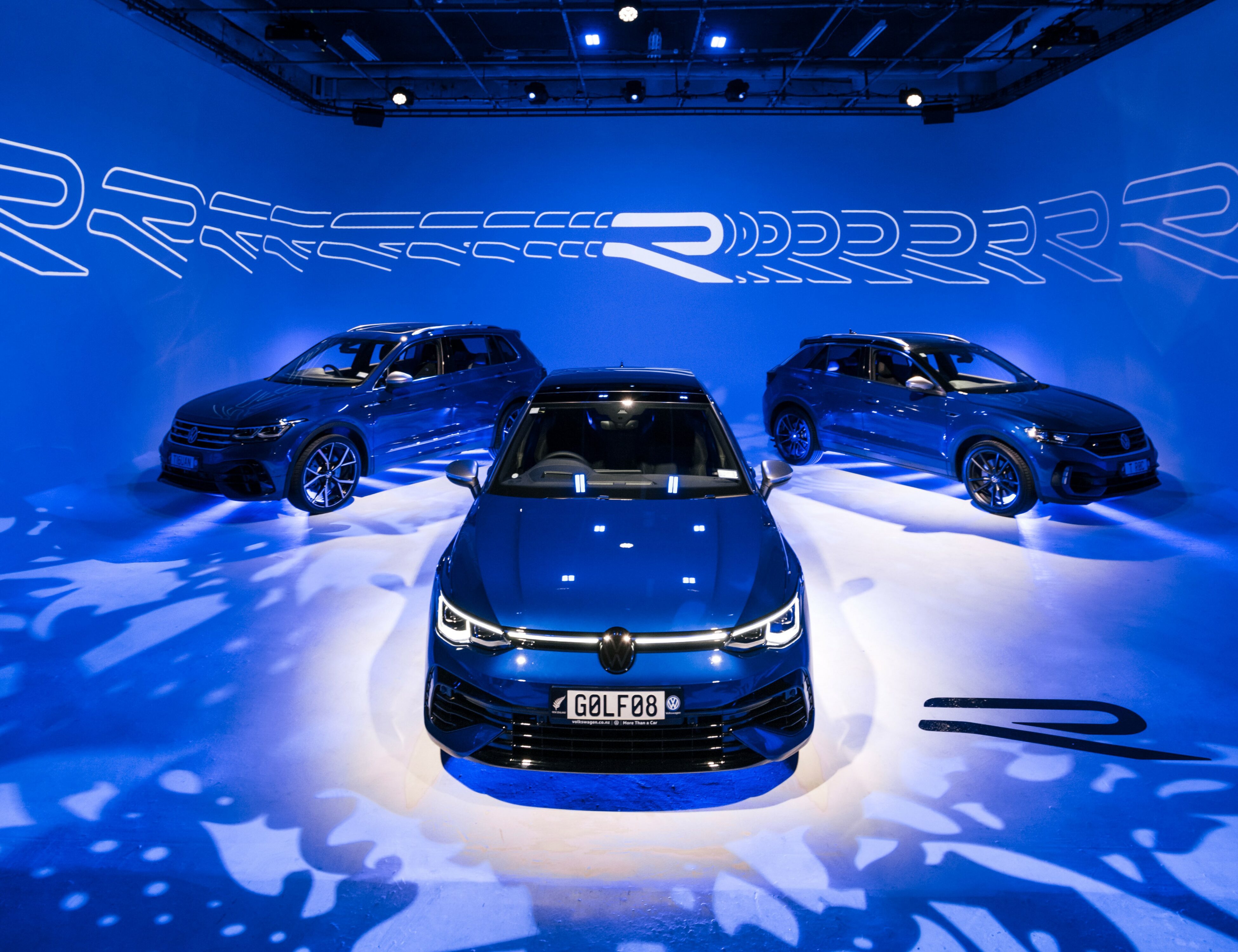 When it comes to VW, 'R' is for Racing and has historically been the coveted letter on the rear of the VW Golf for around two decades. When launched, the 4th generation Golf R32 boasted 177kW of power and an exhaust note that sounded like Chewbacca from Star Wars and thus a fan club was created called 'Wookies in the Woods' and locally 'Wookies in the Wild'.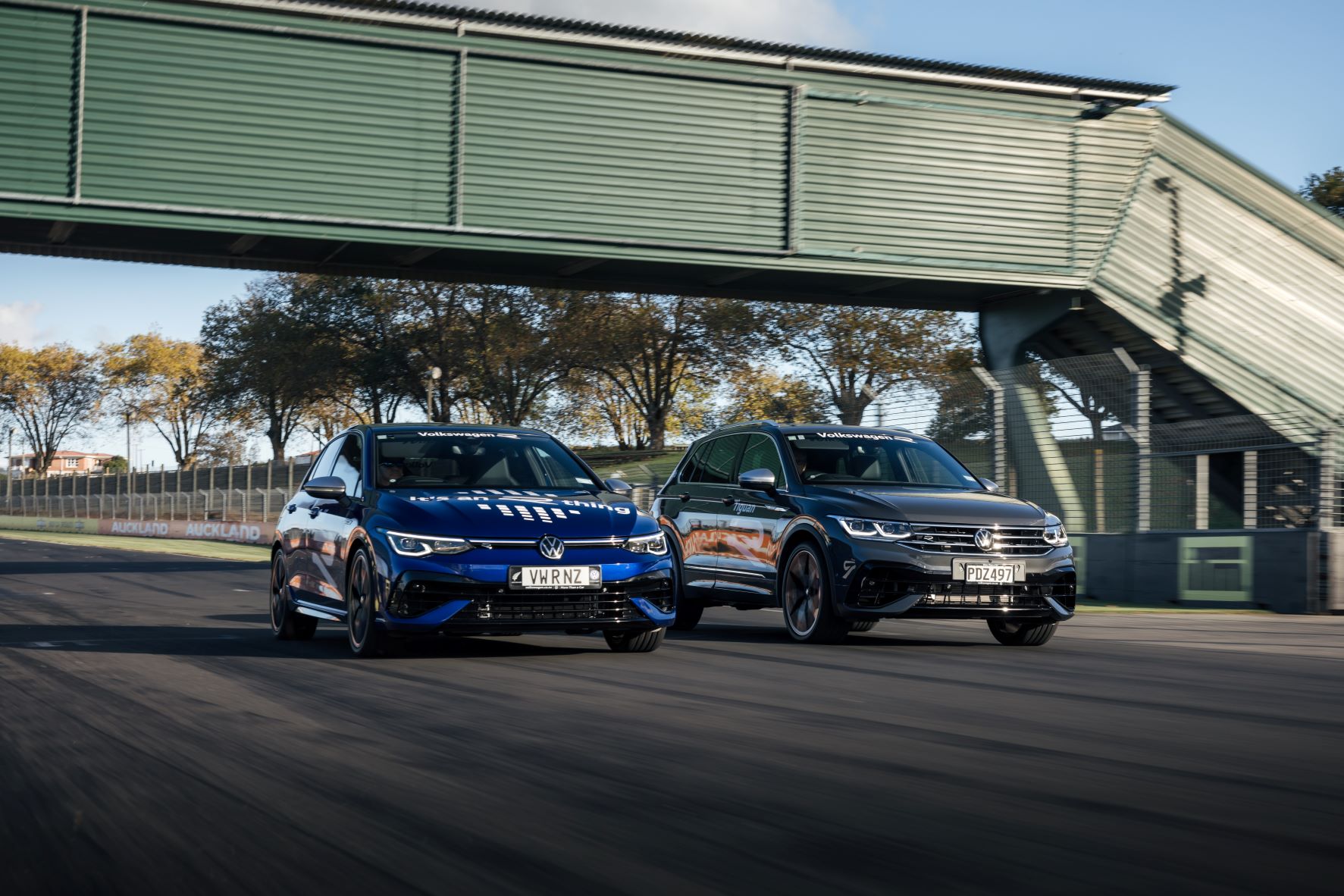 Ahem, anyway the new Golf 8 has just been sent away to VW's performance division and been given its R badge of honour, and it's brought along a couple of friends to make it a trio. Both the Tiguan and T-Roc have been R rated and what's more, there's more on the way.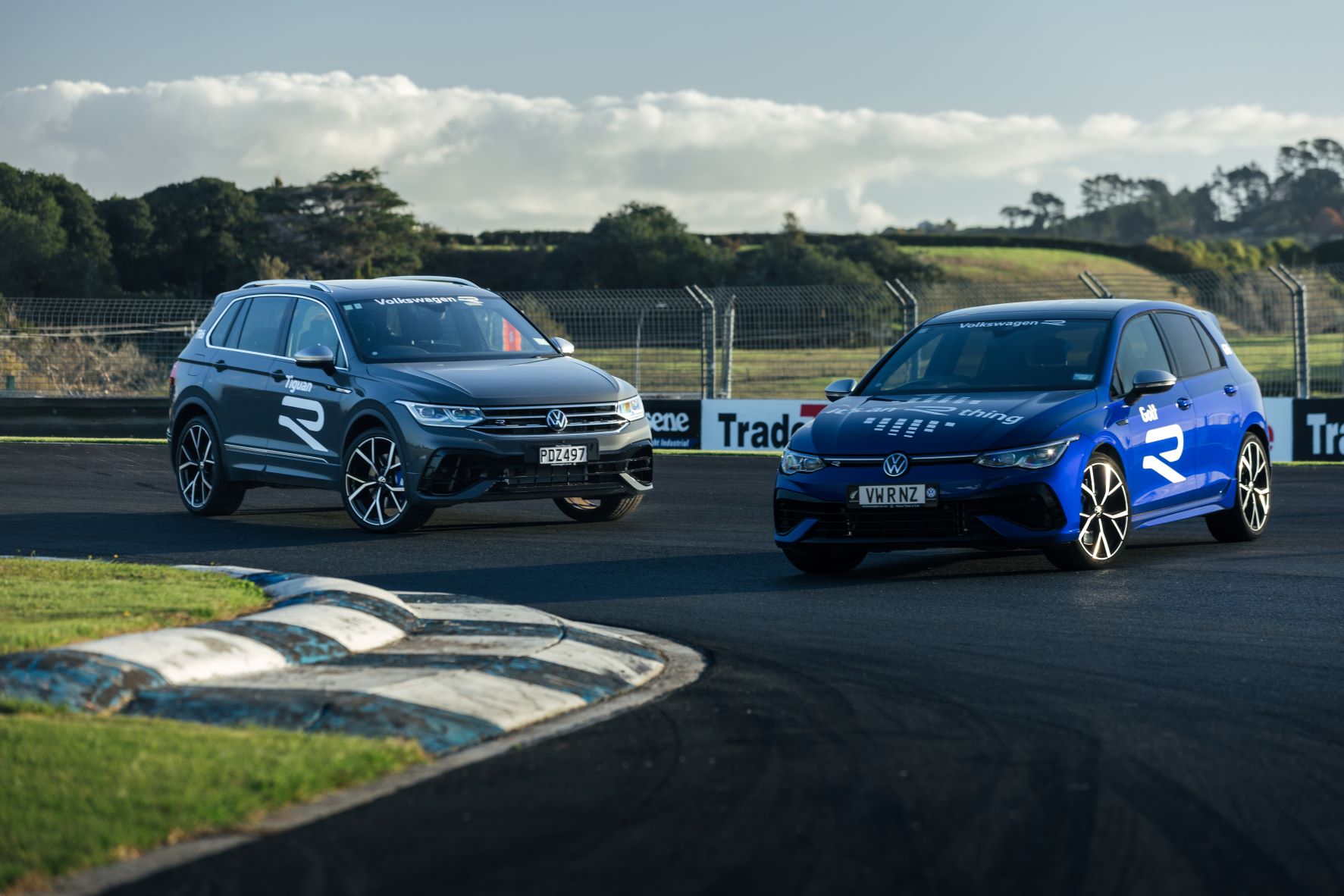 In a similar vein to AMG, M, N and Sport, Volkswagen has created an R Performance division that will cater to those that want their 'dubs to be extra special. Globally, the brand is rolling out R sections in dealerships and creating an area where all 'would-be Wookies' can hang out with like minded friends, and in doing so, make this much loved brand, even moreso.
R is high-performance made by people that love driving, so think Rapid and Raucous sprinkled with a whole lot of playfulness. They are focussing on three main 'pillars' STEER, SPRINT and STOP and in doing so, making R cars that are a joy to drive off and on the track (as we found out).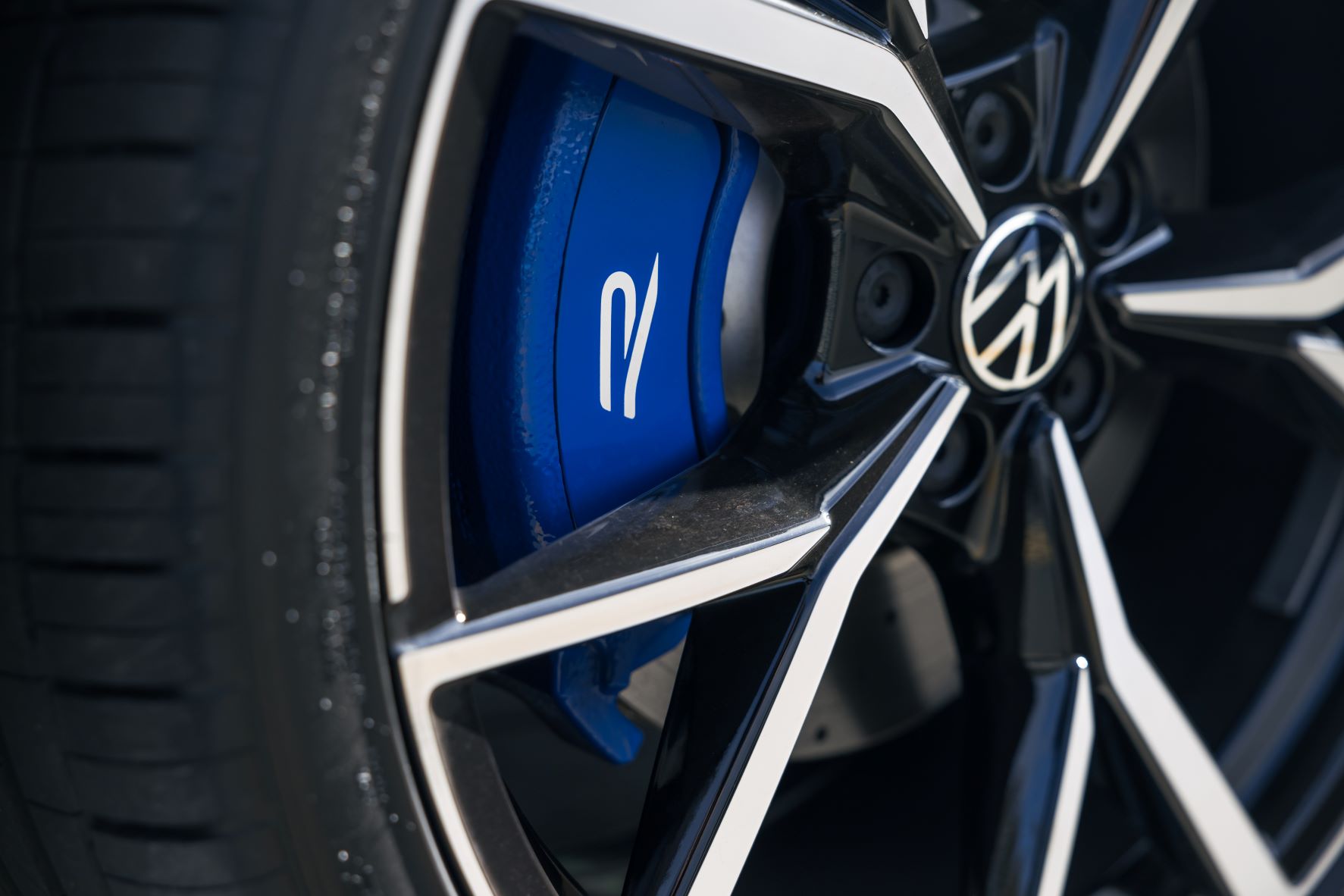 For steer, the vehicles (in particular the Golf) have improved driving stability and excellent driving dynamics thanks to performance torque vectoring and a new variable diff lock that offers 100% torque to any given wheel – I'll get to the rest in a moment.
For Sprint, both the Golf and Tiguan feature a 2L engine that produces 235kW/400Nm from as low as 2,000rpm and launches the Golf up 100km/h in 4.8 seconds and the family SUV Tiguan in 5.1.
And when it comes to Stop, the braking system has been overhauled and the 2-pots offer improved feel through different driving modes and less brake fade.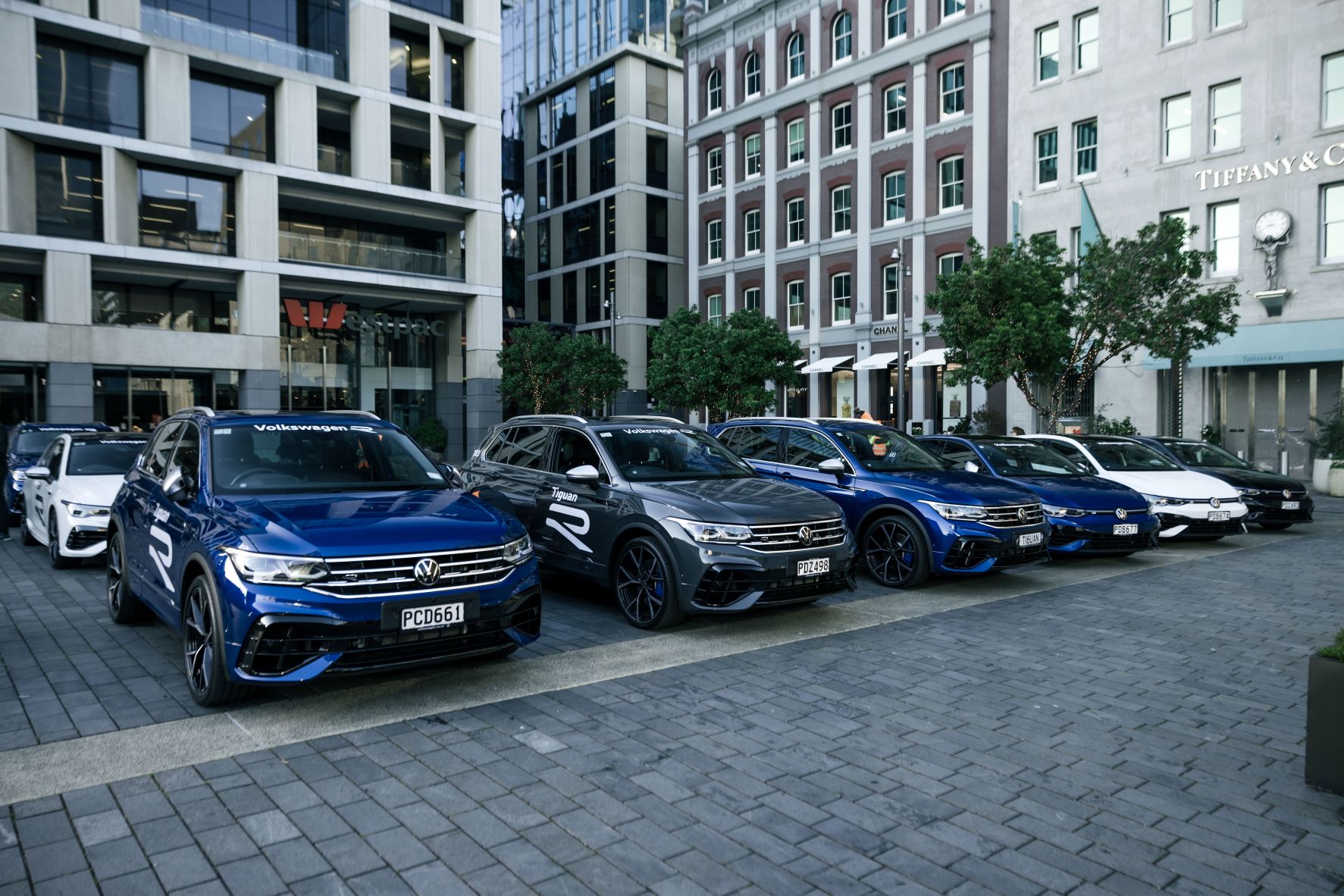 Alright, so this all sounds really good, but what are they like to drive? Well VW NZ had that covered with a day's event down at the track but which started in downtown Auckland.
The T-Roc has yet to arrive, so our choice of Rs was either the First Edition Golf R or Tiguan R, we opted for the Golf first.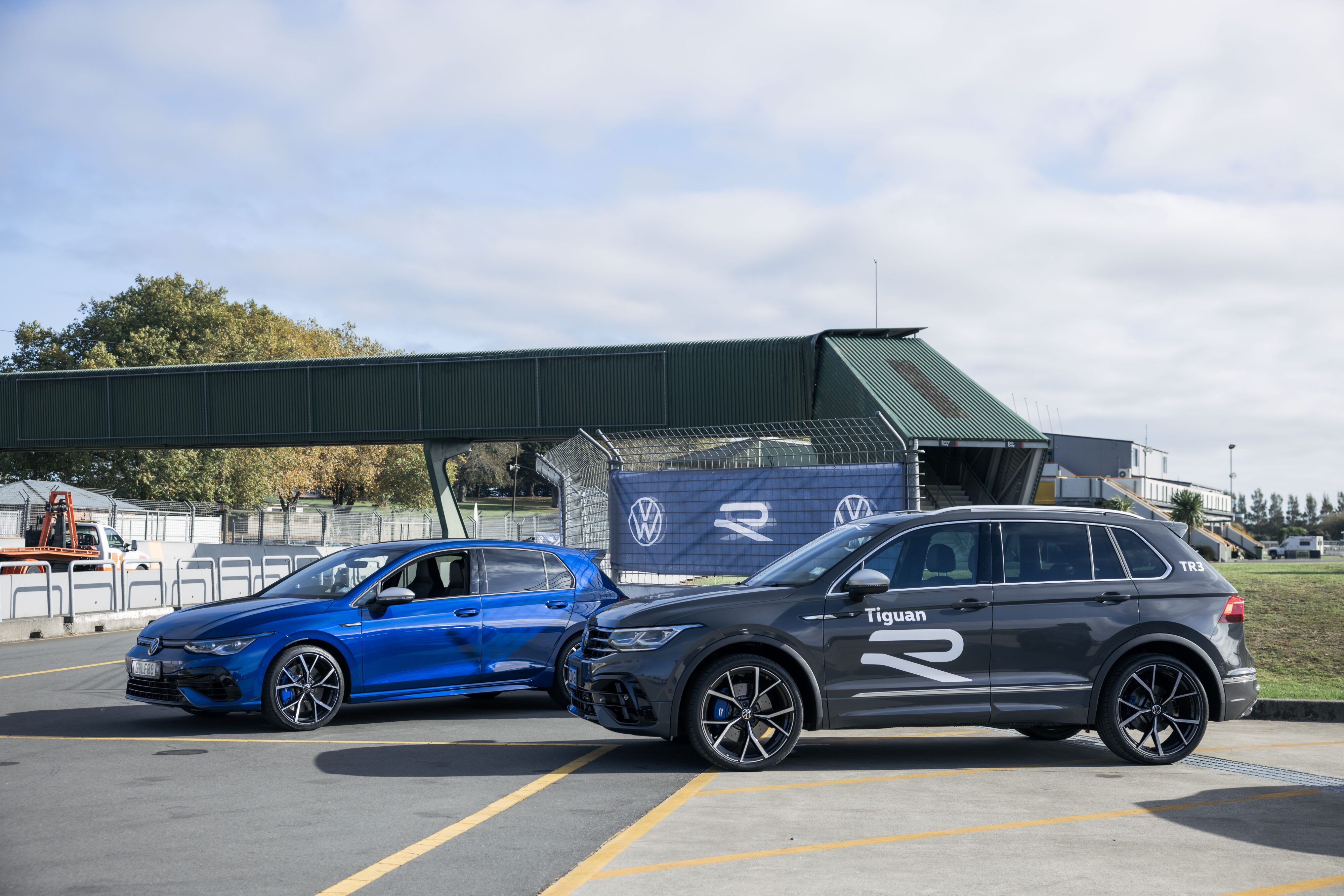 The exterior has been given an upgrade with a more sporty look and a big spoiler above the rear tail. While the interior has plenty of blue contrast stitching and figure hugging R leather seats to make you very happy.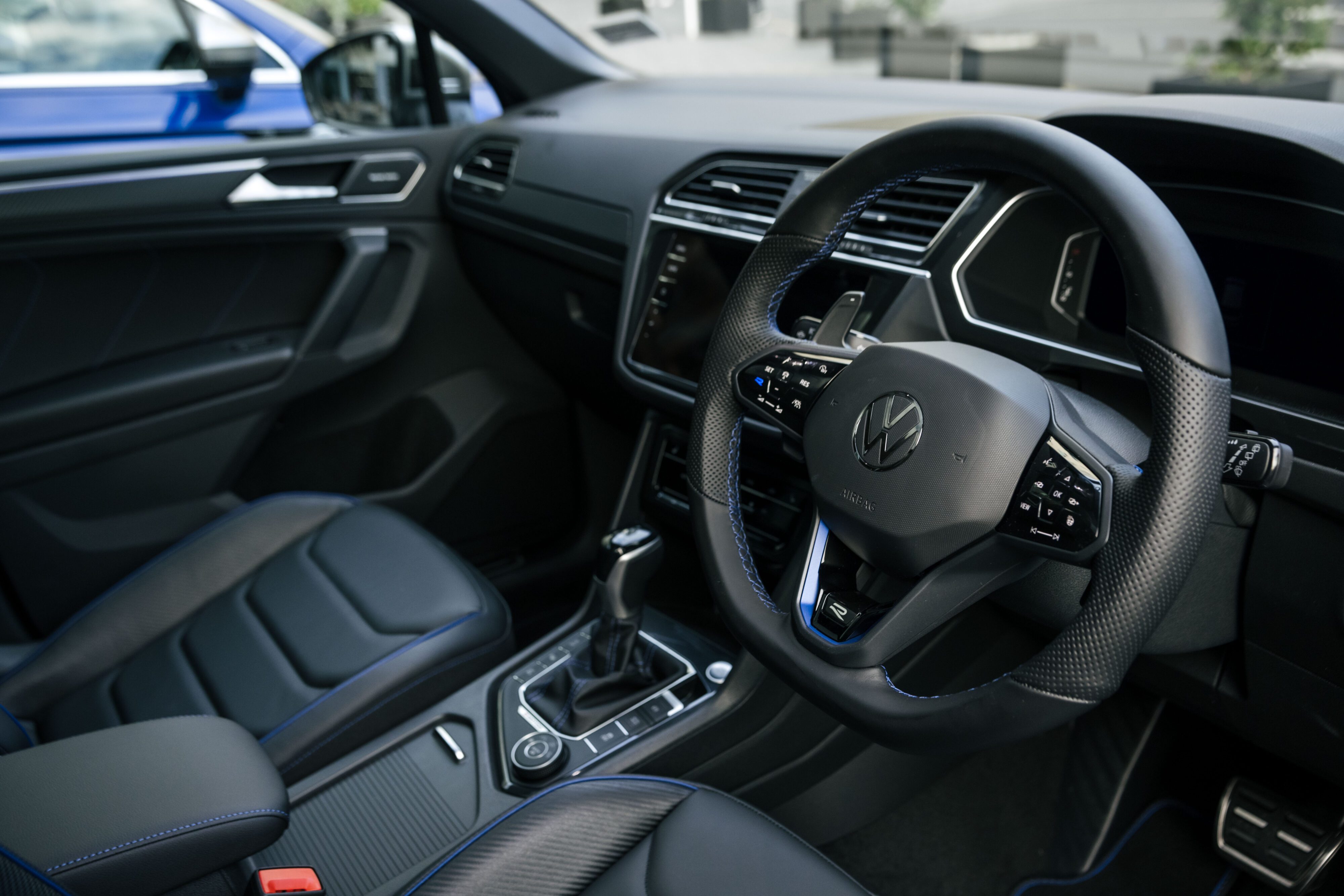 The infotainment system comes by way of a 10-inch colour touchscreen and comes with all the apps you'll ever need and a 480watt Harman Kardon stereo. But the biggest thing to point out are the sports menu and Race, Special and Drift driving modes. Race tightens up the driving dynamics (steering, chassis, suspension, accelerator etc), while Special adapts everything to best suit driving on the Nurburgring – or in our case, the twisting roads that you can discover on the way to Pukekohe racetrack. While 'self explanatory' Drift remained off until we got there.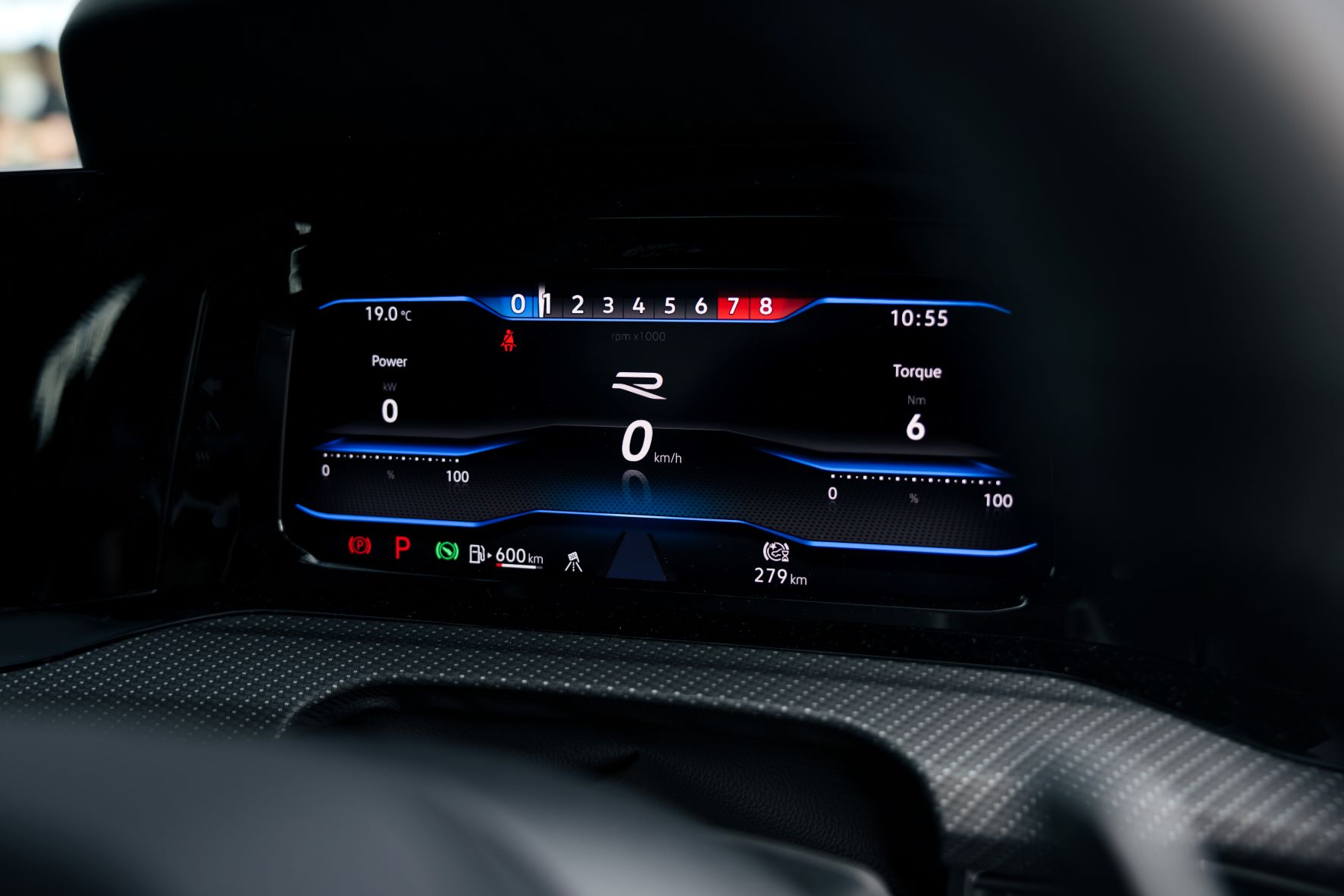 The new Golf R is an animal under heavy acceleration and 100km/h is a target that is achieved in the blink of an eye, but it's the way it attacks the bends that is almost physics defying and therefore ultra entertaining.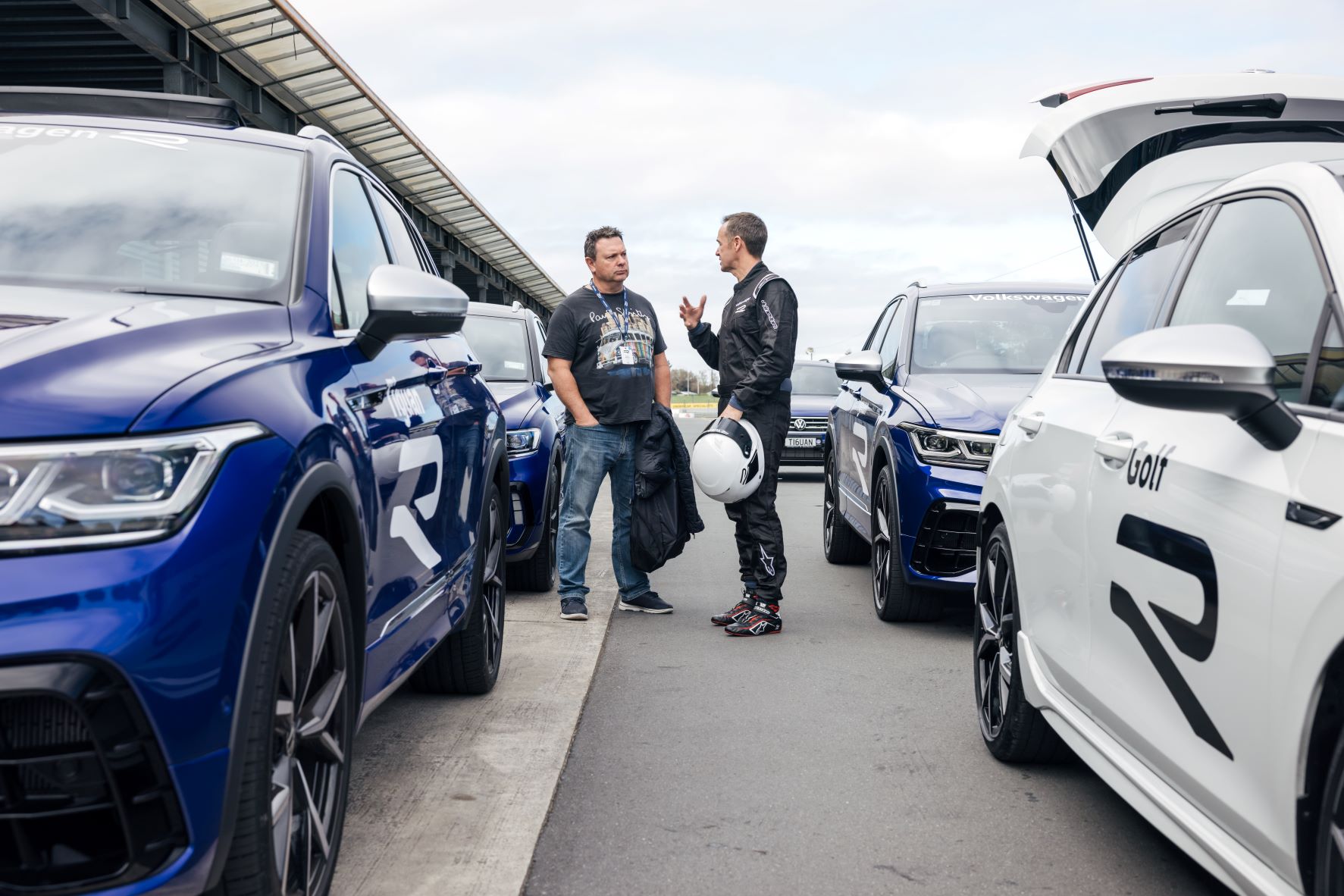 On to the track. With a full day ahead of us VW had gone to town. Beginning with a drifting display from NZ's very own Greg Murphy, followed by Downforce derived Slalom, Drifting and Drag Race exercises, then full track laps in both the Golf R and Tiguan R before hot laps beside the Murph – phew!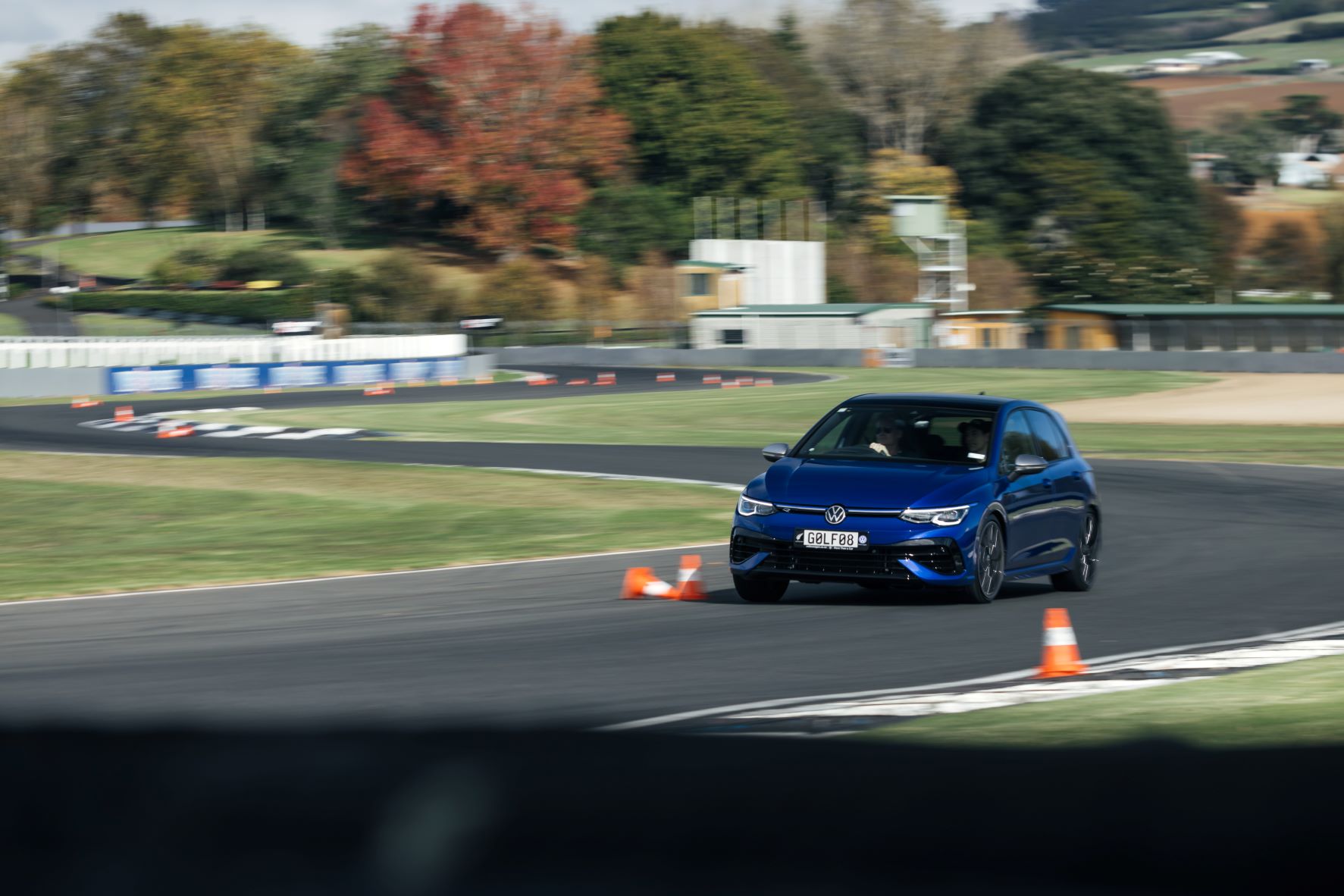 The Golf R danced through the slalom like it wasn't there, the steering was precise and poise between the cones surreal. Next up was the drifting which was a simple task of pushing drift mode, turning the wheel and stamping on the gas. For me, the Drifting exercise was poor, and I mean me not the Golf R as others in the group managed to drift with (almost) the expertise of Greg. For some reason, I couldn't get my rear end round – insert joke here.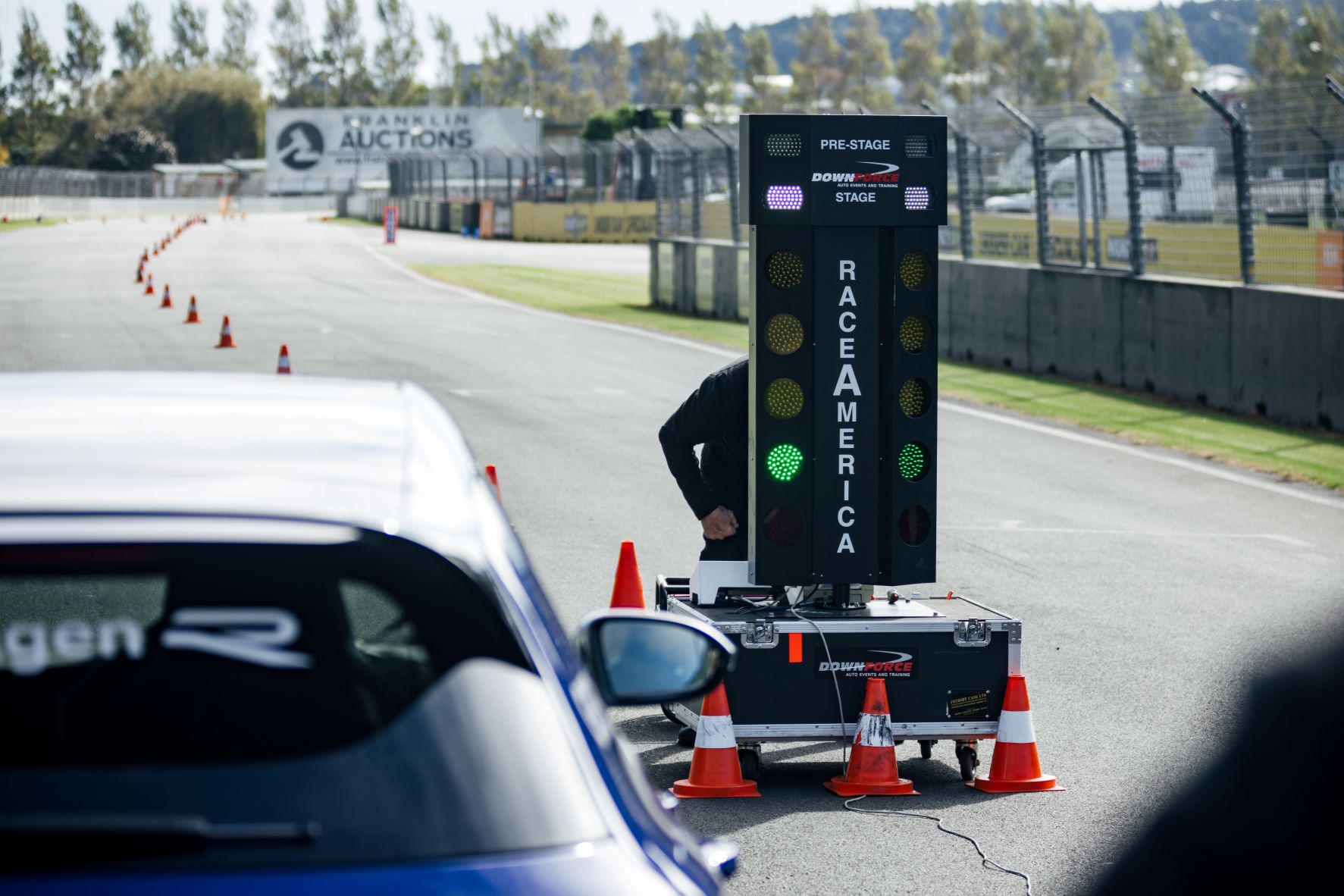 I was a little better at the Drag race, both in the Golf and the Tiguan. The Tiguan in launch control surprisingly gave me the best result although this was followed by jumping the red light a couple of times and then posting a really slow reaction time – maybe I should rethink my career.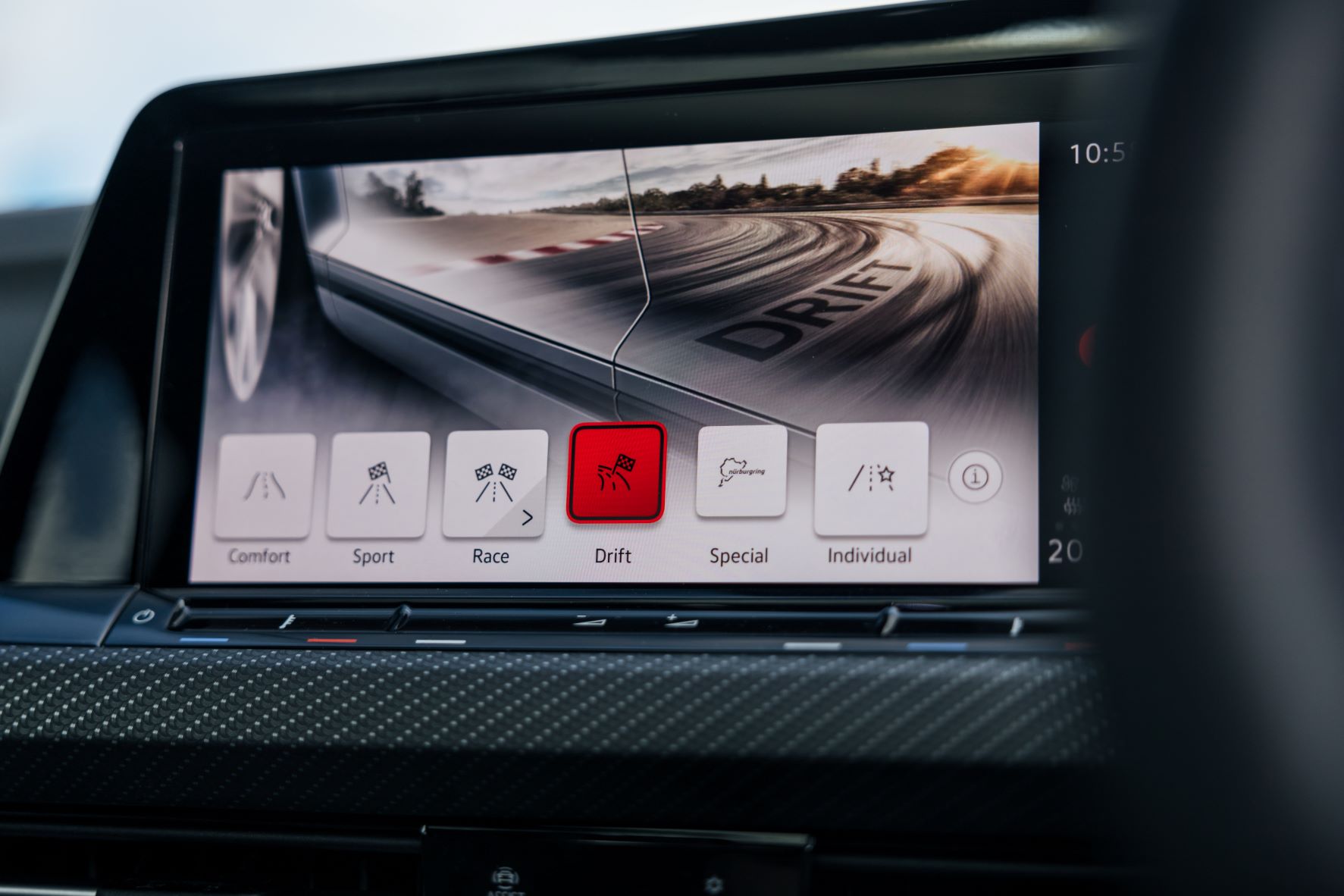 Pukekohe is an unforgiving track and errors can and have proved very costly. But VW let us loose in a quick three lap 'follow the leader' exercise. First in the Golf and then in the Tiguan. To me, the Golf performed as expected, it's been basically made for this style of driving. We hooned around the track with a forecasted top speed of 160km/h (ahem) and the Rambunctious R hatch lapped up every corner.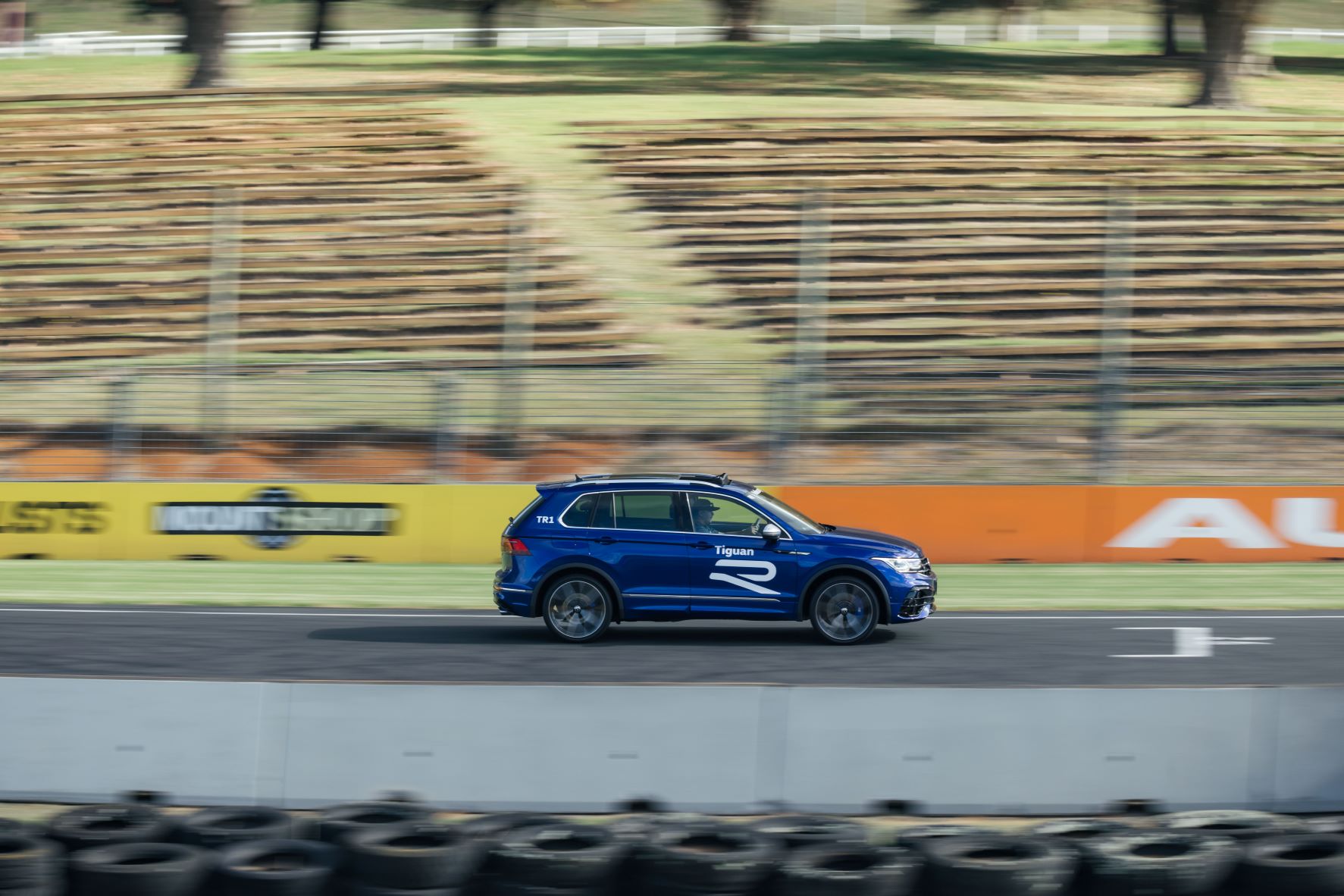 The Tiguan has marginally less track-based stuff going on behind the scenes and of course is heavier and more SUV/family slanted than the Golf BUT, the way it kept its feet stuck to the track was bizarre. Areas where I felt I should let up (but didn't) the Tiguan R rewarded me by just hunkering down and doing its job, this is no ordinary SUV with a badge to make you feel special – it's a racecar in SUV clothing.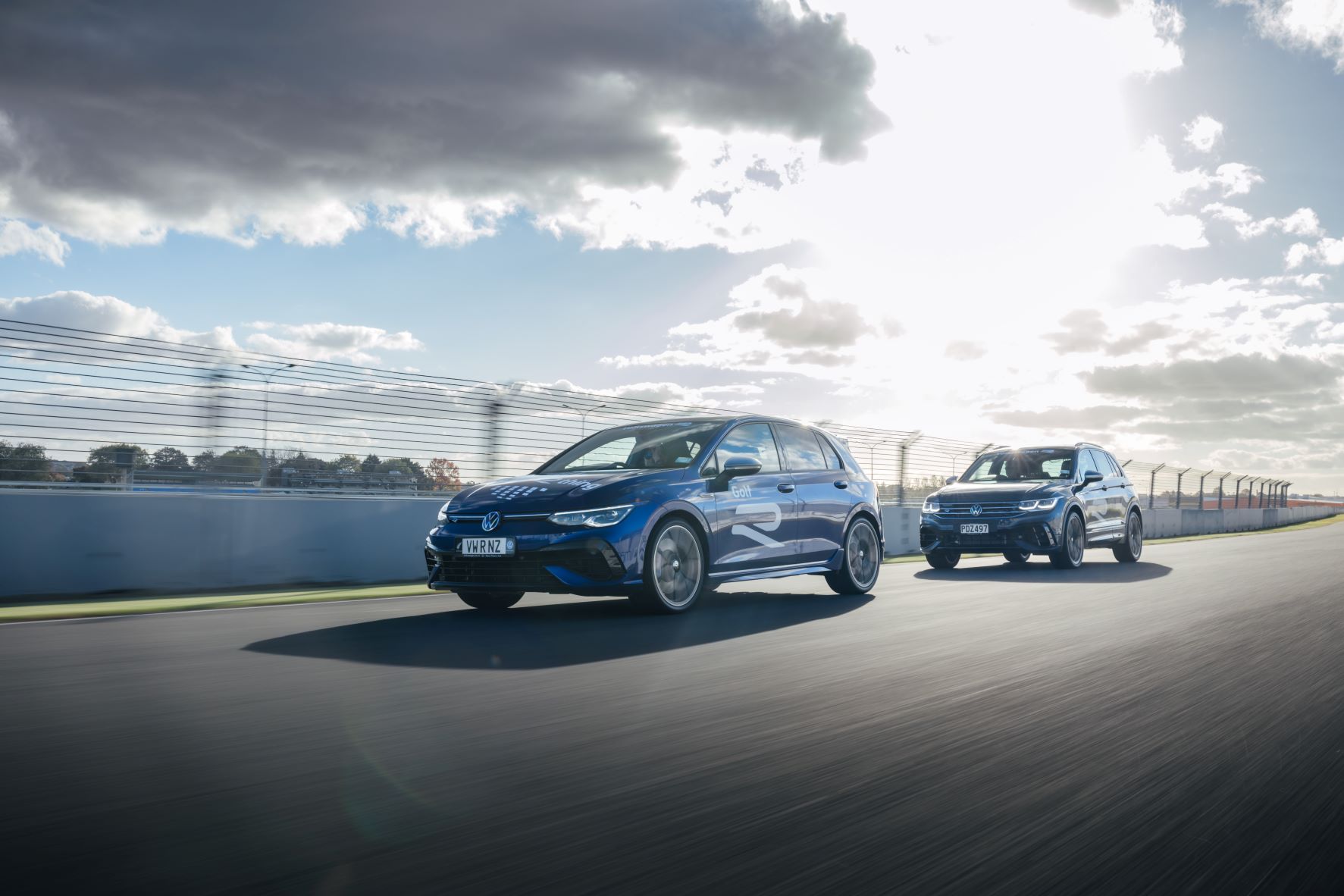 Lastly, a terrifying, brake-burning hot lap with the Murph. I have to say, for someone hell bent on road safety, he took the new Golf R around his, I mean the, racetrack at near vomit inducing speed – good on ya Murph.
At the end of the day we were asked which of the two Rs we would go for and I have to say I was torn. I would say that I'm a hot hatch type of guy at heart but the Tiguan R would upset many other sportscars both on and off the track – and that pleases me no end.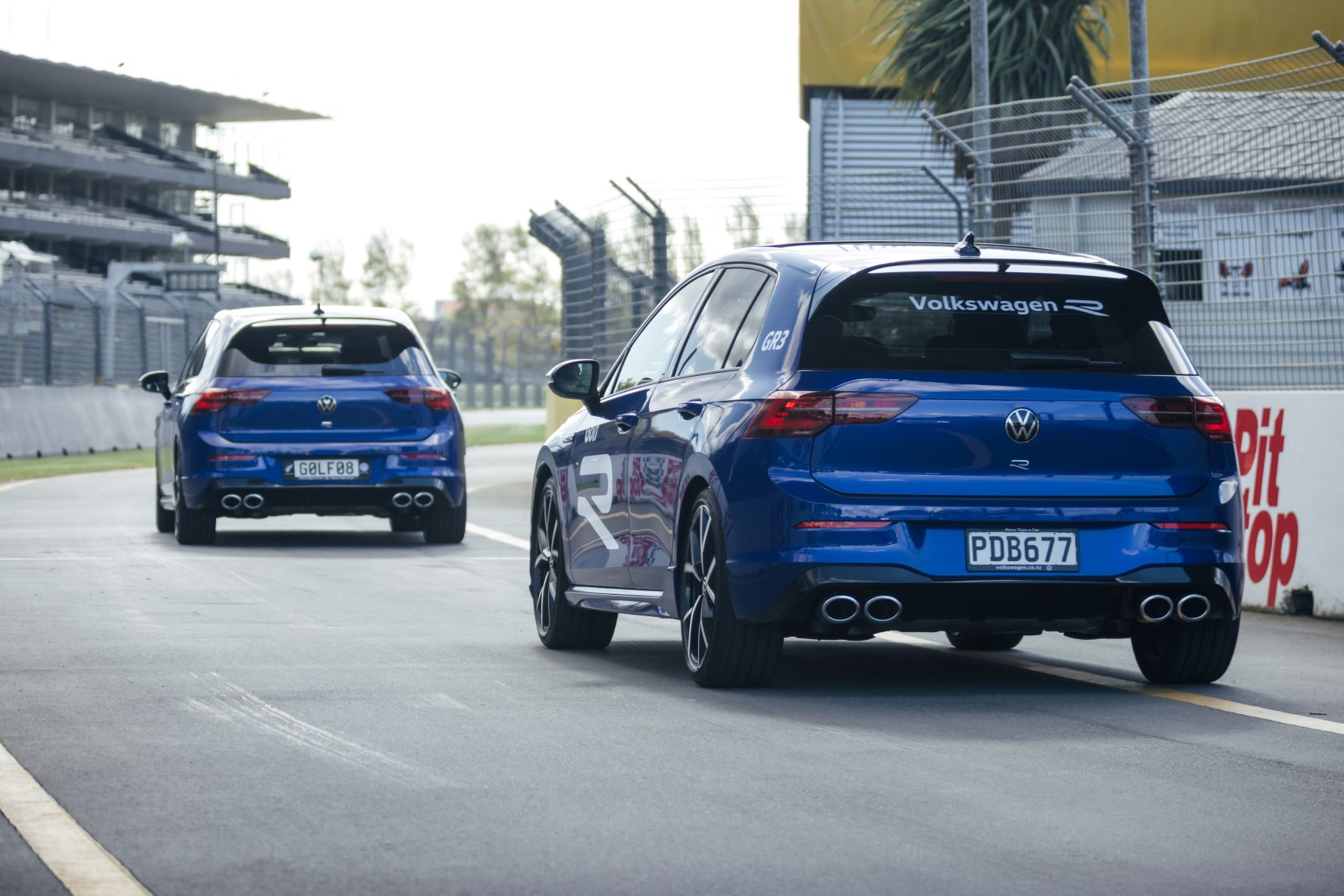 The three Rs are evidently important when it comes to education but arguably it's more important for VW. They're performance driven vehicles that excite the mind and offer tons of fun. Plus stay tuned, as we hear that there are more Rs on the way, including the Touareg – bring it on.