There is no doubt that thanks to its refreshed face and new tech, the 2021 model is the best Tiguan that VW has produced to date, however, I personally found a few things that could be tweaked or refined to make it even better. Well the car manufacturer was already one step ahead of me (well at least two in fact) and the team at VW New Zealand gave me the new 4WD Tiguan TSI R-Line to prove it.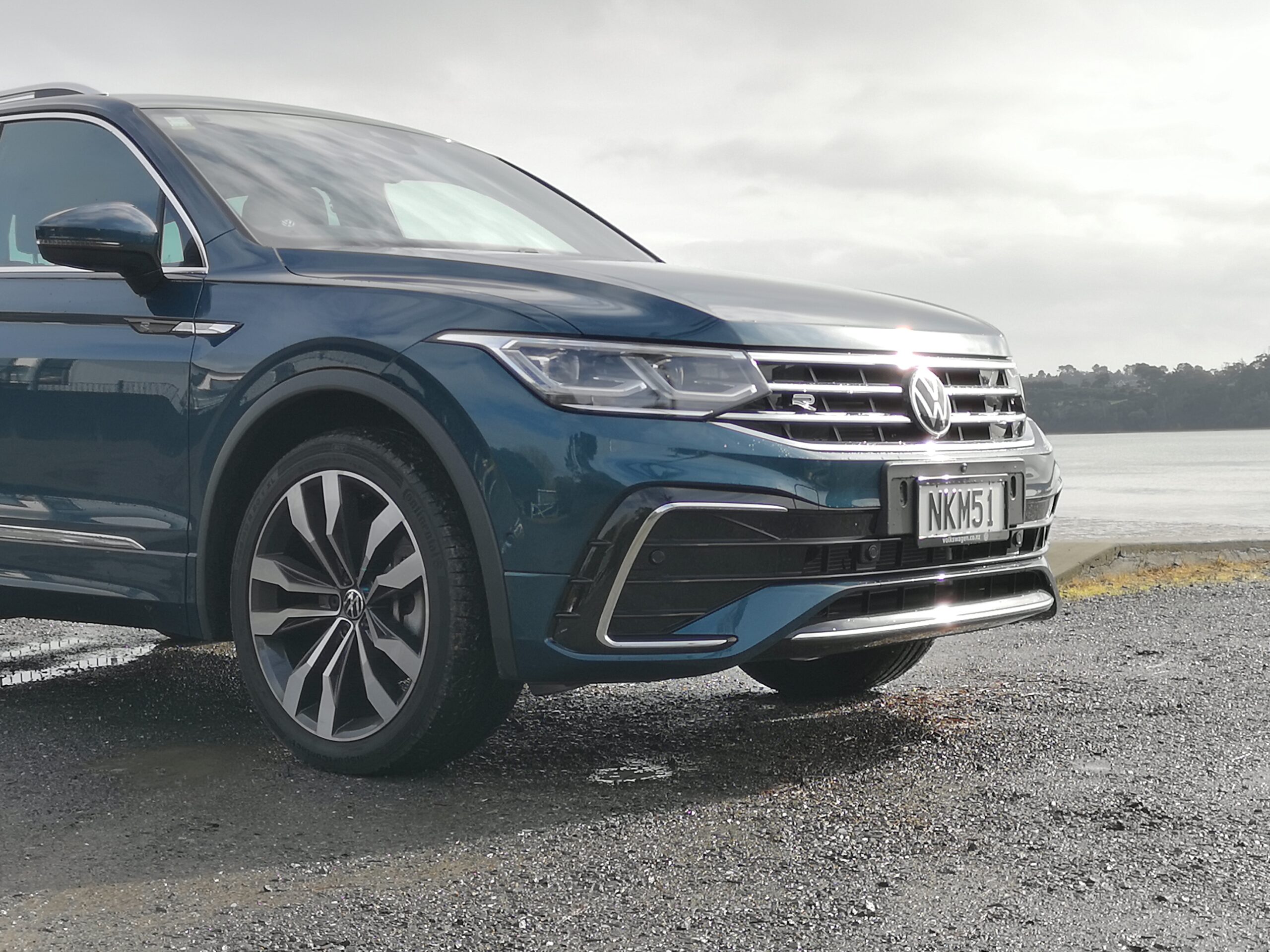 Like I said, with its restyled grille and bumpers, new R-badge, MIB 3 infotainment system, new safety measures and haptic touch buttons, the new Tiguan is hard to fault especially as it's an improvement on their already best selling nameplate – did you know that one Tiguan is produced every 35-seconds? But the 1.4L engine did take pause when getting off the line and who doesn't like to take corners with a little more speed. Well the 4WD Tiguan TSI R-Line addresses all of this and then some.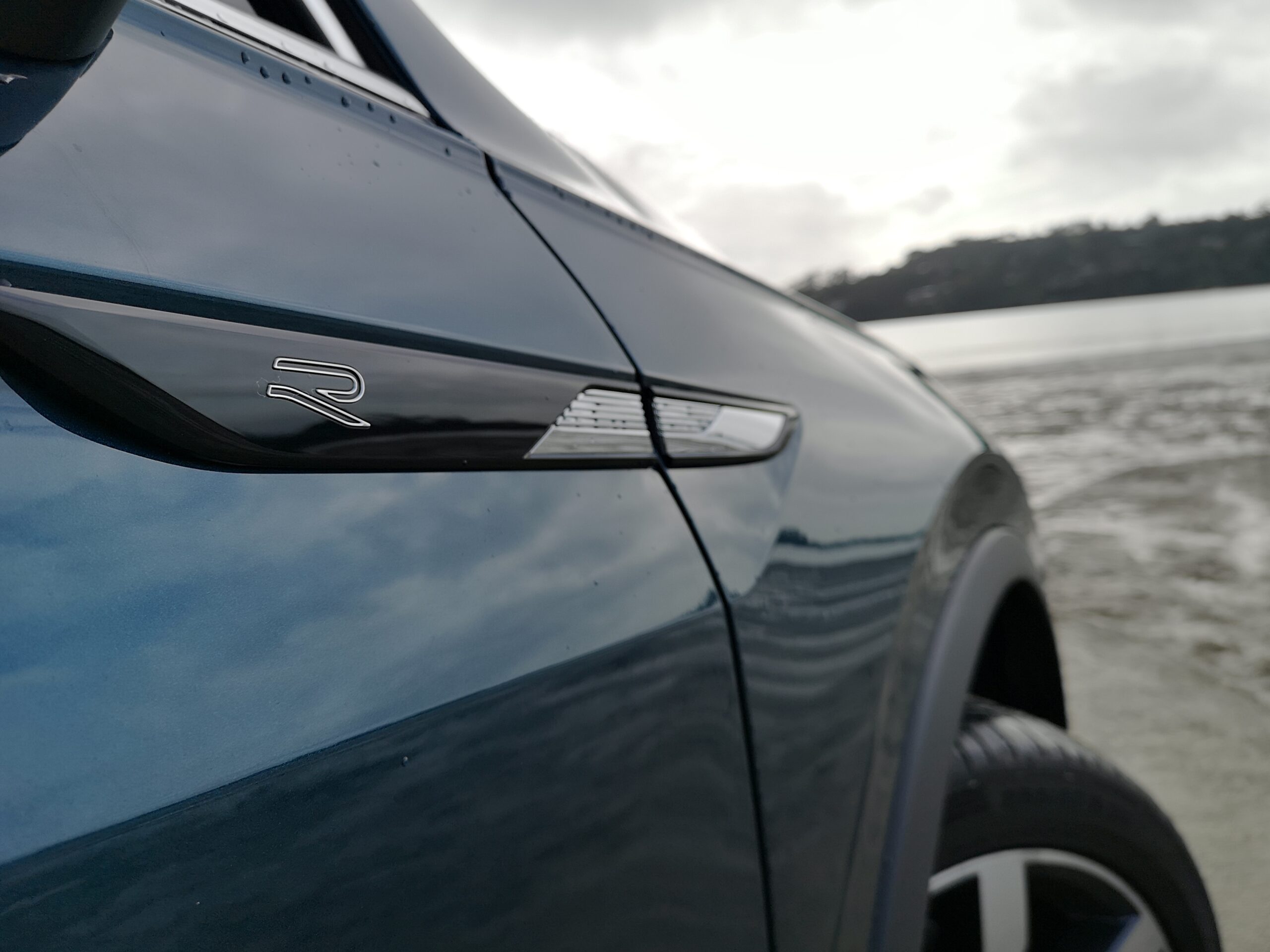 First and foremost the engine, the 2WD R-line that I tested before came with a 1.4L TSI engine that offers up 110kW/250Nm which in so many ways is more than enough for around town, but, for those like me that want a more responsive oomph, the 4WD's 2L TSI is really what you're after. With 52 more kWs and 100 extra newtons (162kW, 350Nm), the 2L is punchy and energising, making motorway on-ramps more exciting and open roads more inviting, what's more the 4WD model comes Active Control 4MOTION so those corners I spoke of earlier, well fill ya boots.
The 4WD R-Line's feet are bigger, with 20" Suzuka Alloy Wheel at each corner, and its 'eyes' shine brighter with IQ.LIGHT LED Matrix headlights (with Dynamic Light Assist). The interior sports a 9.2" Discover Pro Satellite Navigation screen and a 10.25" Active Info Display 'Pro', plus (as if this wasn't enough information being presented to you), it also has a head up display.
Having already got to know the new Tiguan I spent very little time in the city with the 4WD R-Line model, preferring in fact to play on the twists and turns that surround Kaukapakapa. Even in the crappy weather conditions that decided to join me on the near week that I was reviewing it, the Tiguan was as sure-footed as the proverbial mountain goat but much, much quicker.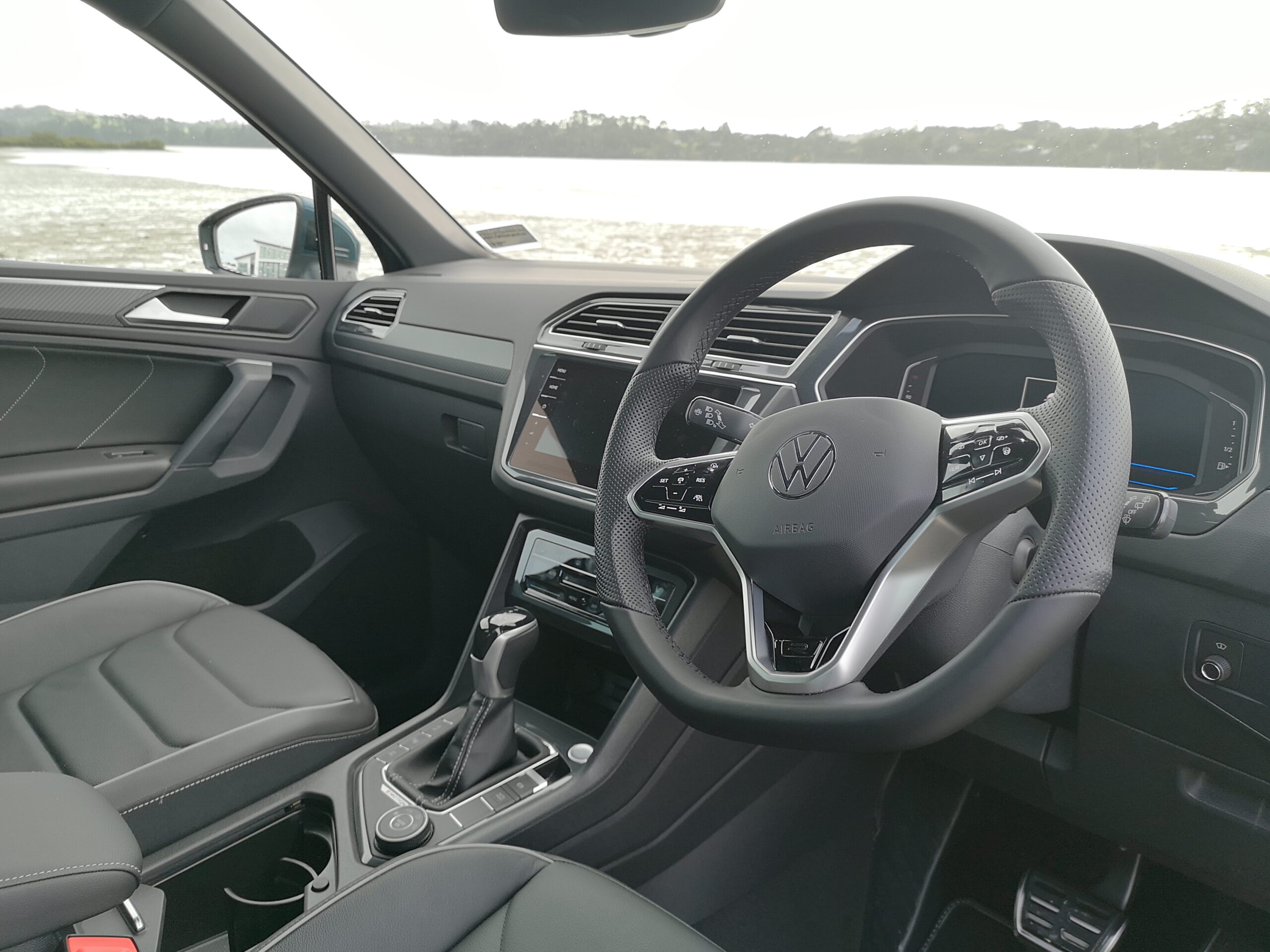 The confidence I felt with the 2WD was well and truly surpassed with this 4Motion sibling. Having been on snow, ice and a racetrack with 4Motion I am more than aware of how good this system is, and for those that like/need such assurity (on all surfaces), this model is a winner.
Like I said at the beginning, the 2021 Tiguan is their best Tiguan yet, but for me (and as it turns out for most 2021 Tiguan customers) just tick the 4WD R-Line option, it's just better. Mind you, I do need to check out the Tiguan R…. So stay tuned.